How We Staged Our House for Sale
We just sold our house and I'm sharing how we staged our house. I've included before and after photos where possible, plus the reasons behind why we did the things we did.
You might also like this post with easy staging tips.
This post contains affiliate links. By purchasing an item through an affiliate link, I earn a small commission at no extra cost to you. As an Amazon Associate I earn from qualifying purchases.
How We Staged Our House for Sale
We sold our house after it was on the market for only 3 days. Staging helped us sell much faster than we anticipated. Here are some of the things we did.
Curb Appeal
Our house has a long driveway and cannot be seen from the road, so we made sure that the trees were trimmed to feel welcoming instead of scary.
We also made sure that the grass was freshly mowed, flower beds had fresh mulch, and were weeded.
Pots of fresh flowers were also added.
For the front entry, we made sure that the area was clean and had a cute doormat. The paint on the door was already in good shape and the doorknob was also pretty new, so we just added pots of flowers.
Curb appeal is the first impression a buyer gets, so make sure that your home looks beautiful on the outside too!
Front Entry
We changed out our usual colorful doormat for a black and white one.
This area is small, so we kept it simple and clean.
Living Room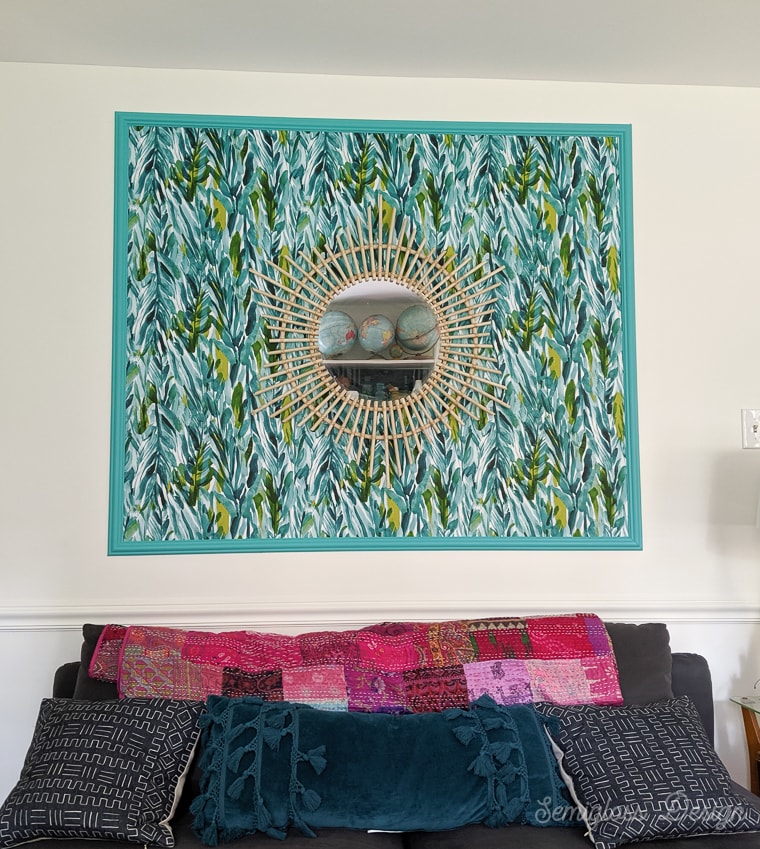 We removed the curtains and most of the furniture. (We replaced the sofa last fall with this one, which is amazing.)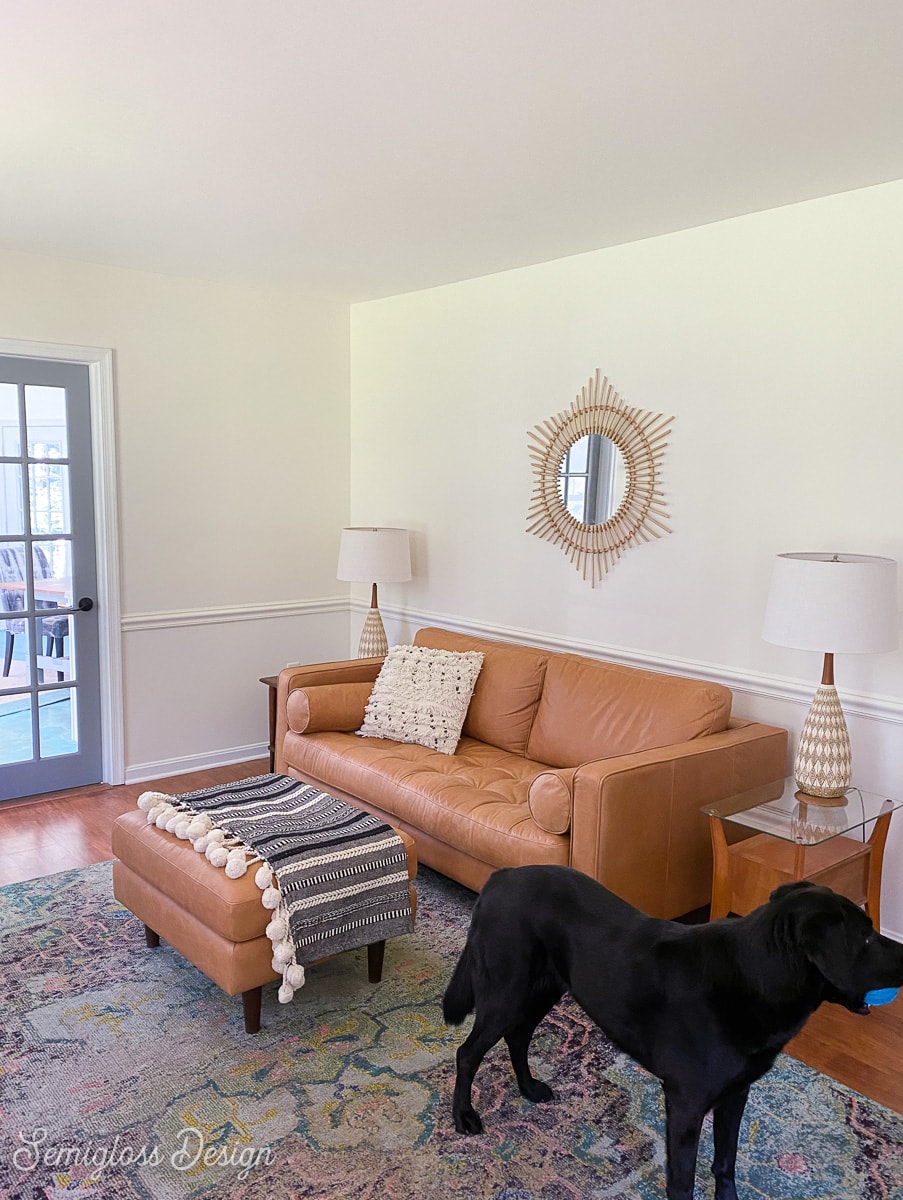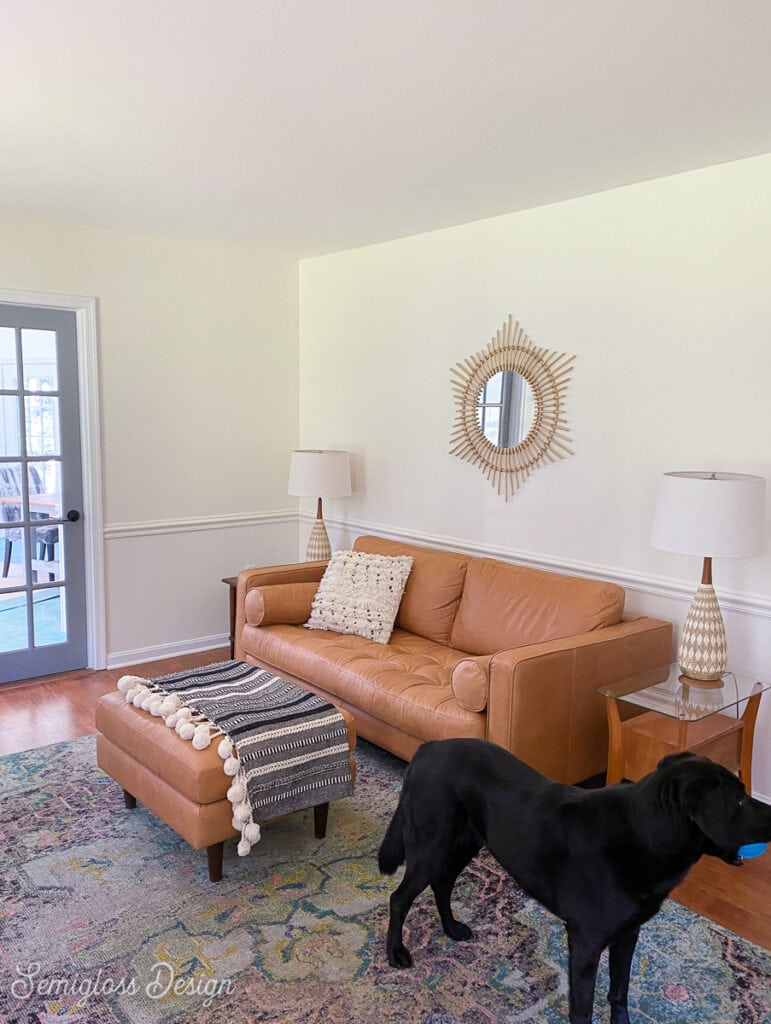 My fun wall paint and wallpaper were also removed.
We moved the teal chairs to the family room because we didn't have anything else for that room. They were replaced with the cabinet from our dining room.
Removing personal decor and wallpaper allows buyers to see the room without distractions.
Dining Room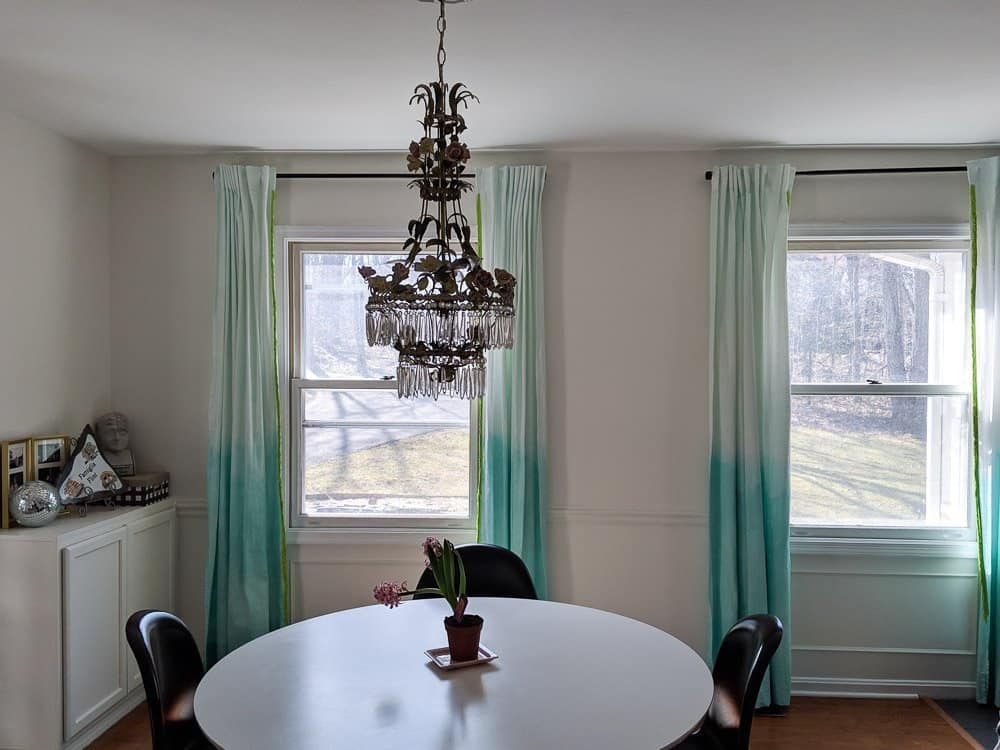 In our dining room, we removed the wallpaper, curtains, all of the stuff from the walls, and the cabinet from the room. This made the room feel much larger.
We also changed the lighting to a modern chandelier.
Removing excess furniture made this room feel much larger.
Family Room
We have never really had a purpose for this room, so we made it into a sitting room by moving our teal chairs into the room facing the fireplace.
Don't make buyers guess the purpose of a room. Adding a simple seating area is a great way to give a room purpose.
Kitchen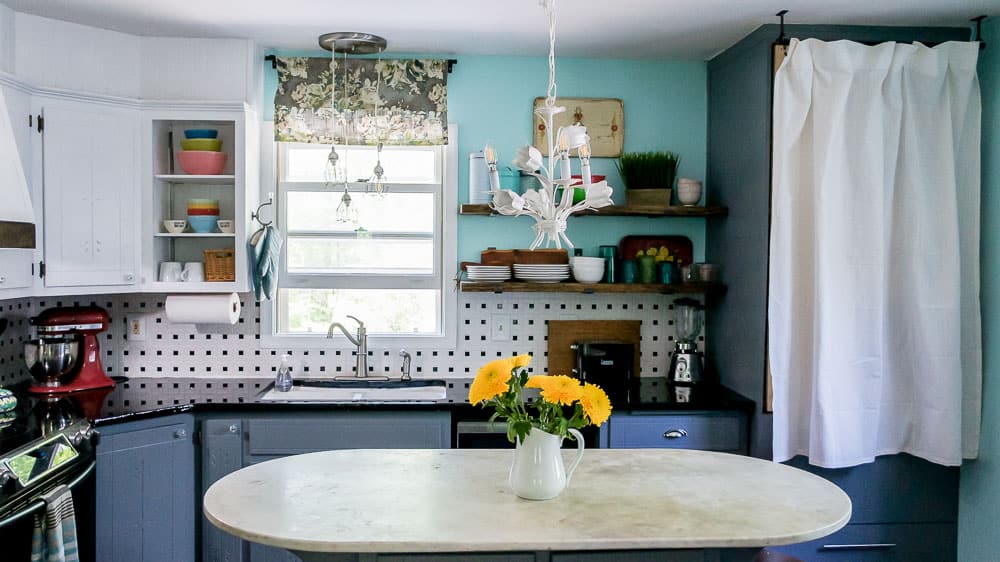 Before
The kitchen received the most work probably. We painted the walls, changed the light fixture, and replaced our DIY pantry with a new fridge. We also replaced the dishwasher.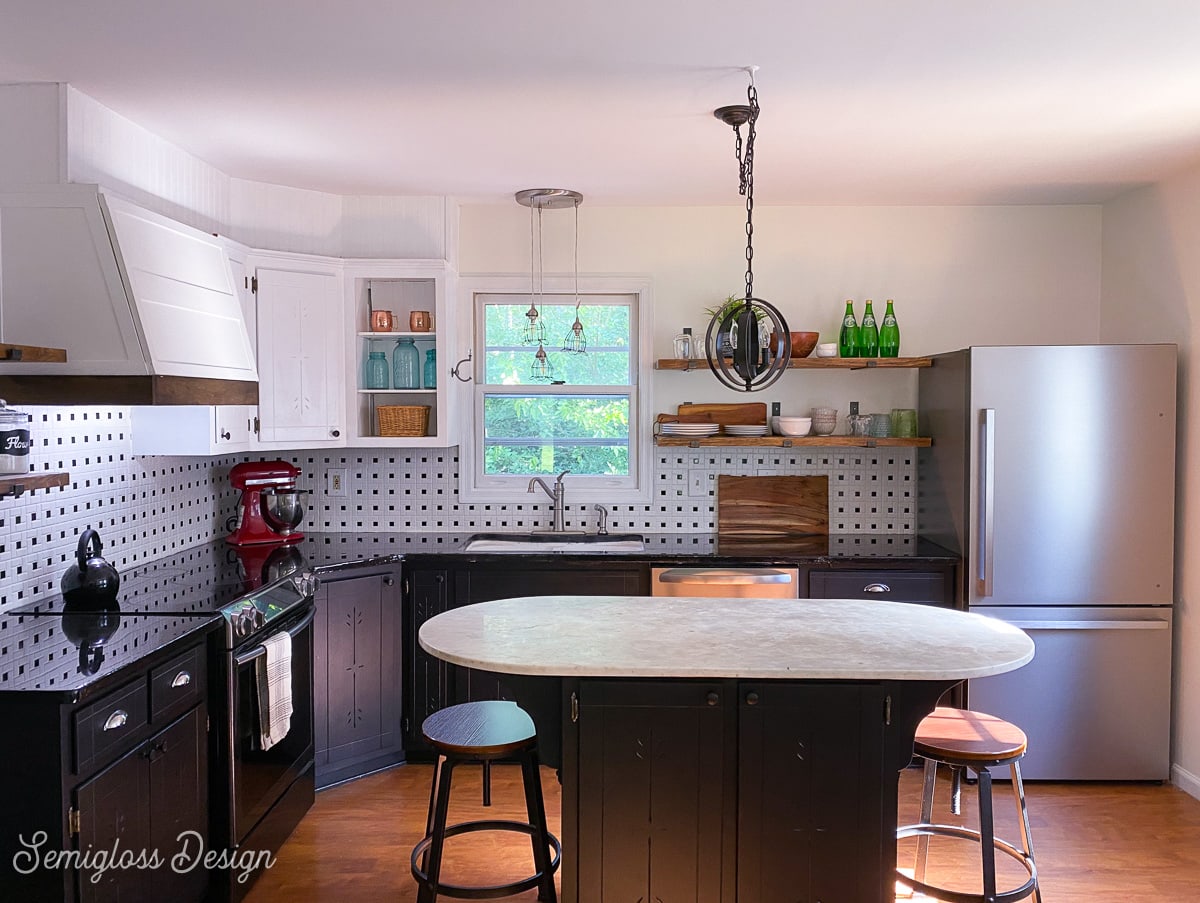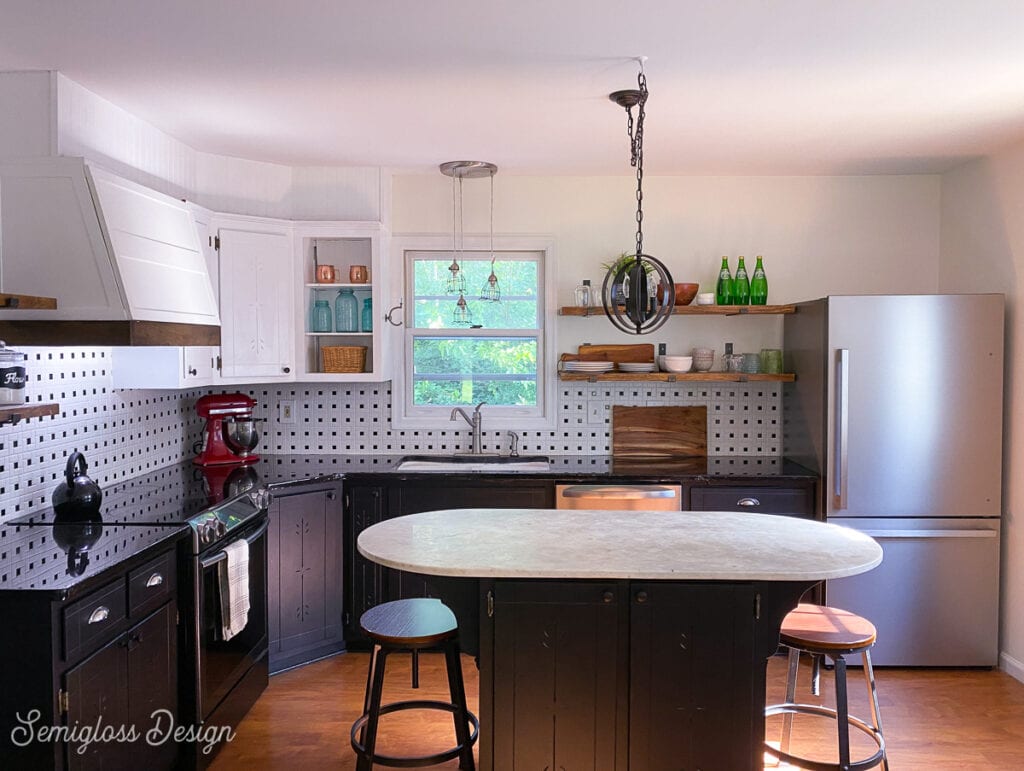 The empty area where the old fridge sat became a coffee station using an Ikea cart.
Neutralizing decor and paint is an easy way to appeal to more buyers.
First Floor Bathroom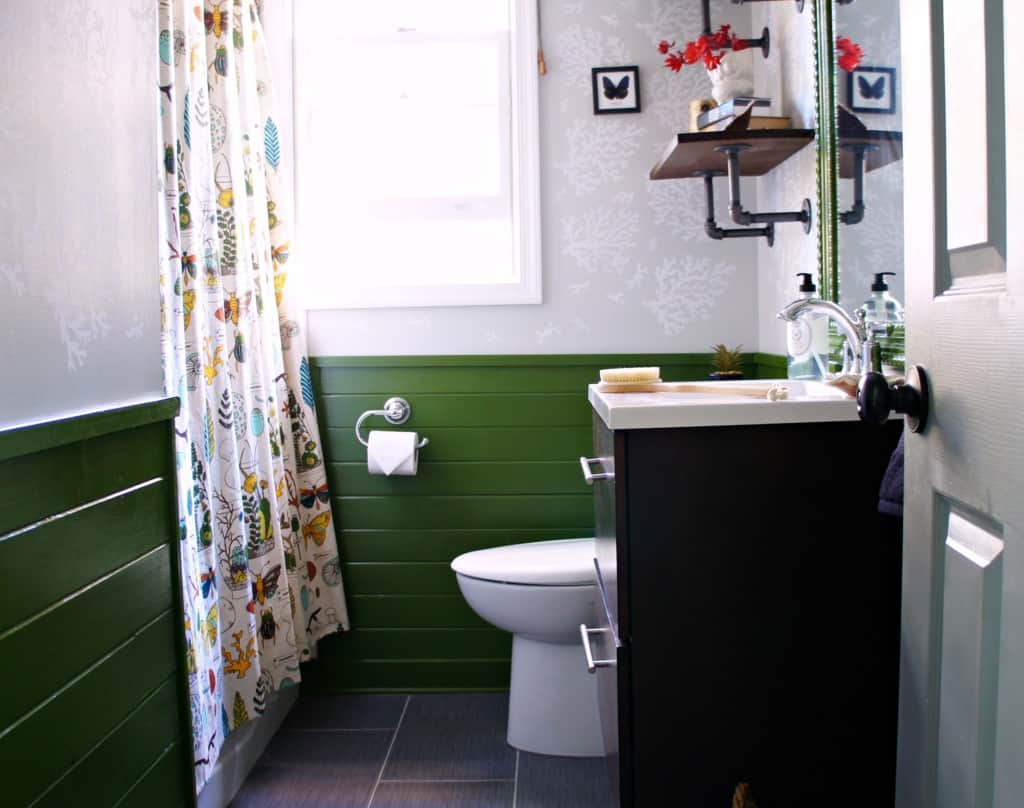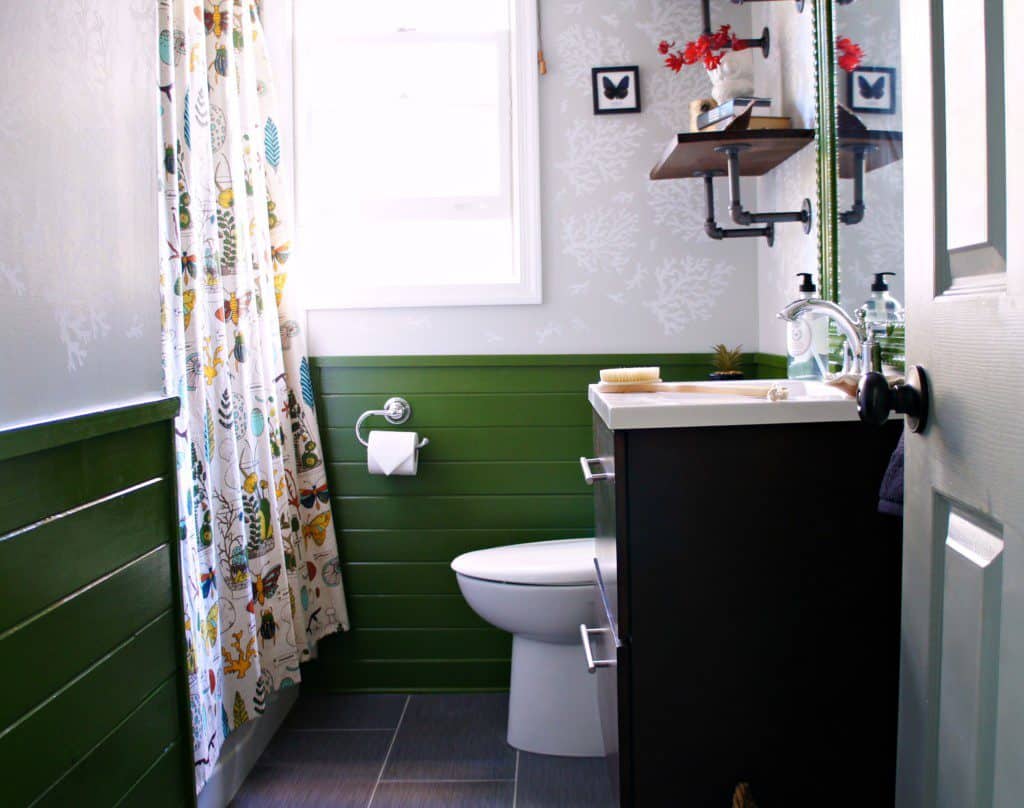 Our first-floor bathroom also received a lot of work. We painted it to be more neutral and added a black and white shower curtain.
We finished off the room with fluffy white towels.
This is another example of neutralizing a room to appeal to more people.
Our Son's Bedroom
My son's room used to be dark green, so we painted it white as well. This room took forever to paint, but it was so worth it because of how bright it became.
We also changed his bedding to this cool black and white set.
Repainting dark paint colors is a great way to brighten up a room.
Sunroom
We painted the walls in our sunroom, removed our DIY daybed, and replaced our DIY countertop with a laminate one.
This room was one of my favorites, but I know that my taste is too much for most people, so simplifying it was a good move.
Deck and Pool Area
We removed some floaties and our trash can from the deck. We added towels to the chaises and new outdoor pillows to the sofa.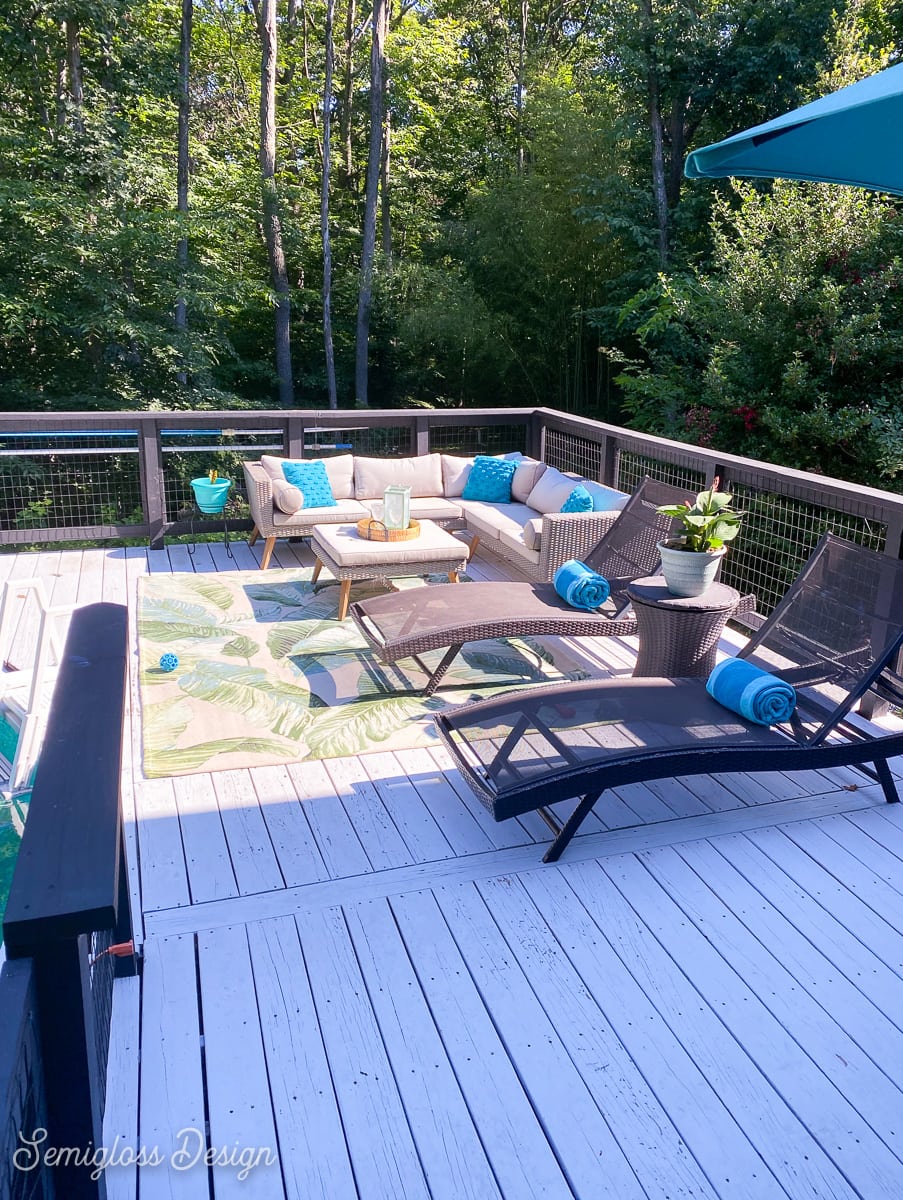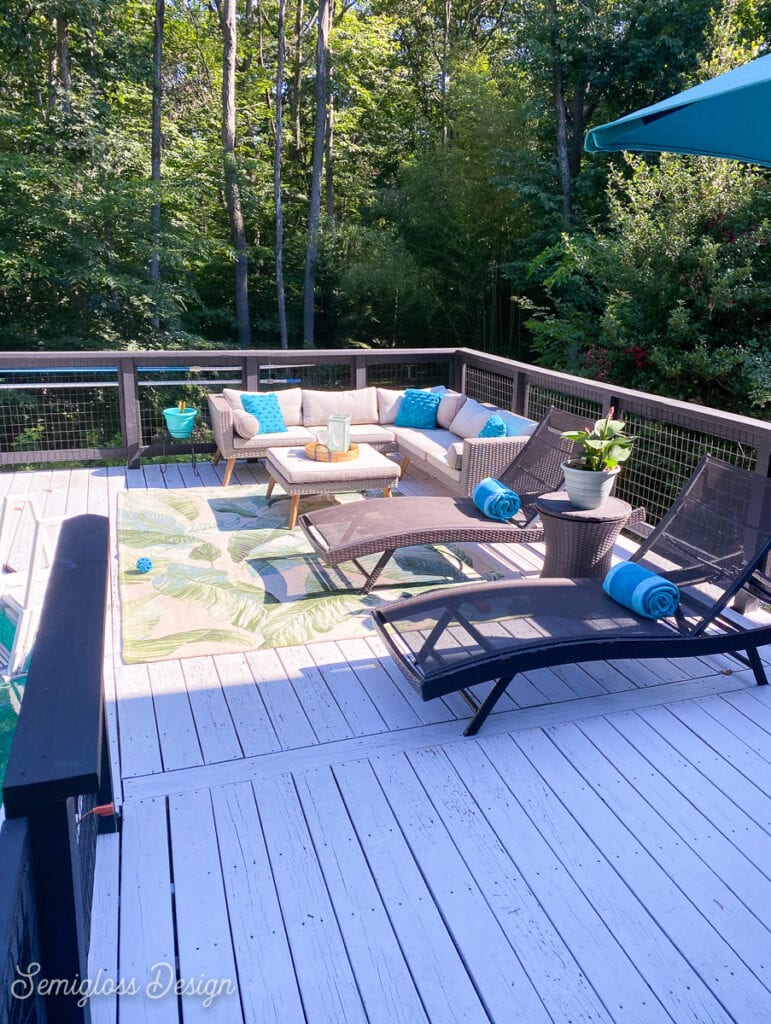 The pool was not looking great when we took photos, but it was sparkling clean and blue thanks to advice from our local pool shop at the time of showing.
We also added a llama (alpaca?) float.
If you have a unique feature, like a pool, make sure that you show how much fun buyers can have. Towels and a fun float make it look appealing on a hot summer day.
Daughter's Room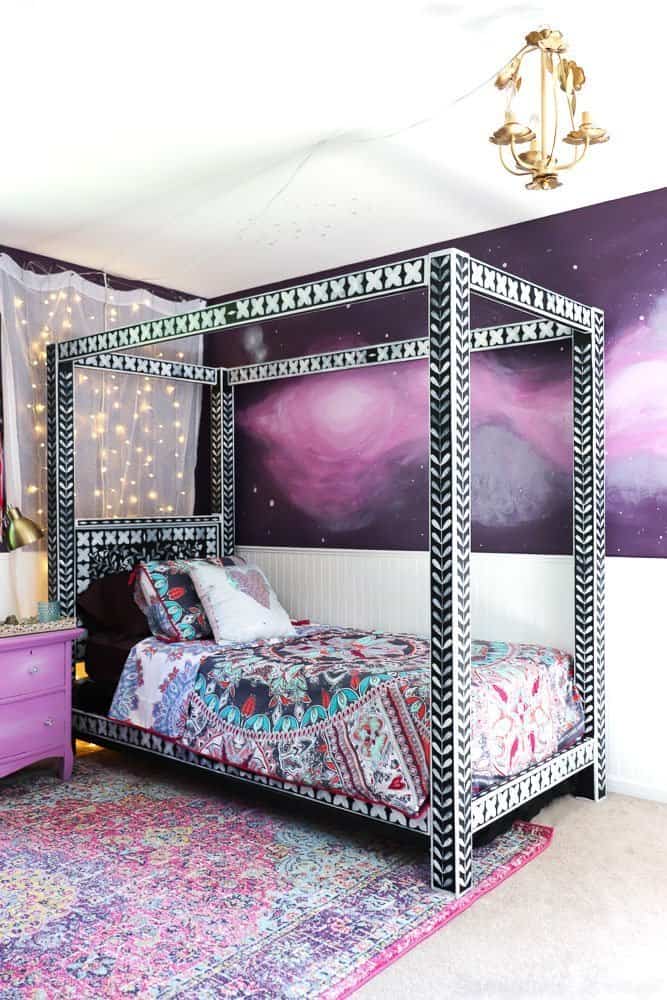 Before
I wish that I had time to paint my daughter's room, but we didn't. Instead, I added white bedding to calm the room down a bit.
It's a huge room, so we removed some furniture, and moved her dresser out of the closet.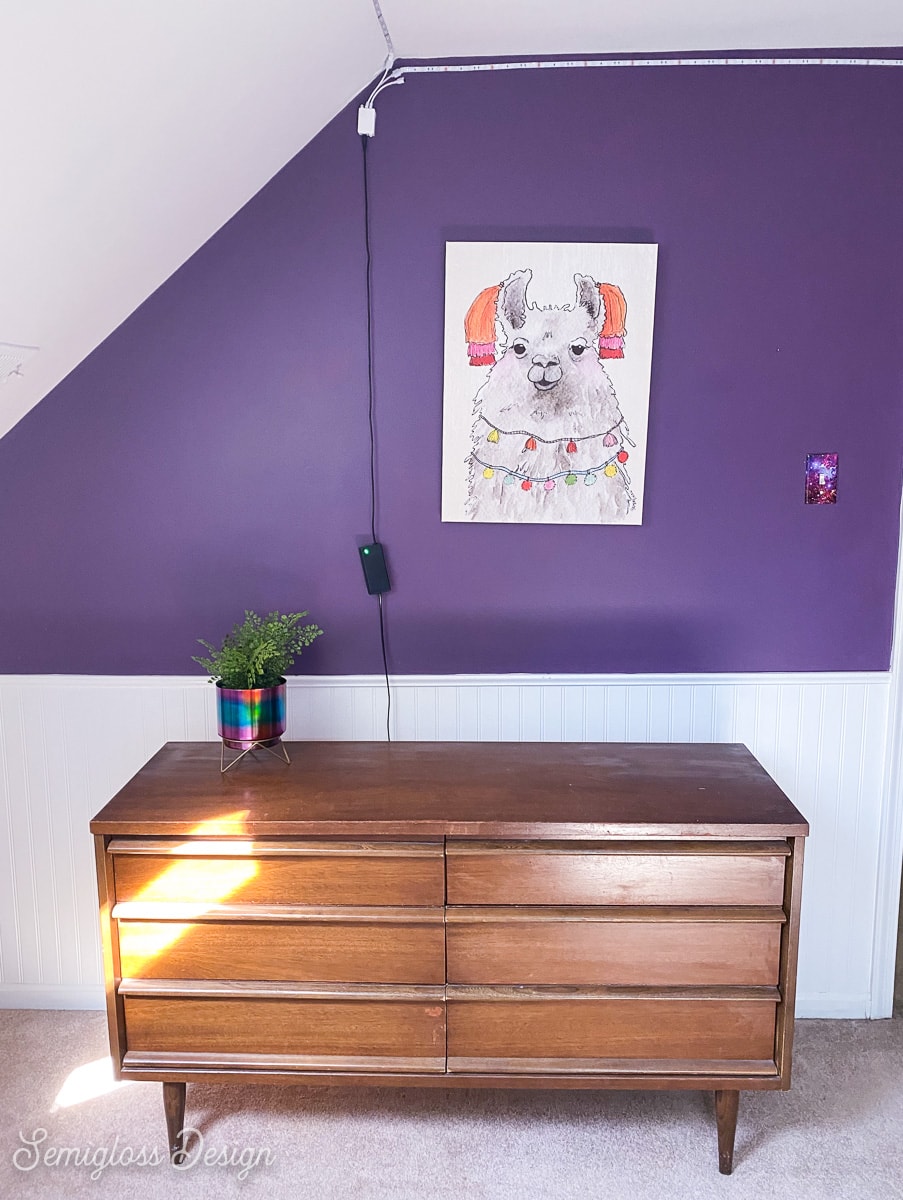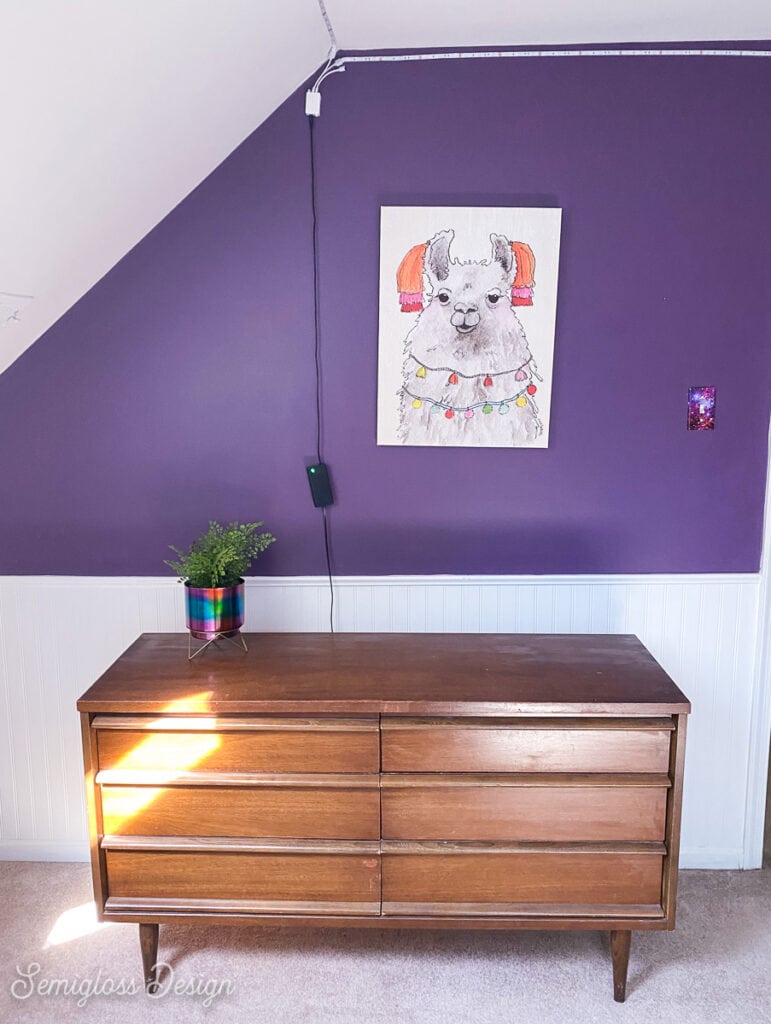 Adding neutral bedding is a simple way to neutralize a room if you can't paint.
Second Floor Bathroom
We pretty much left this bathroom as is, but added a black and white shower curtain and new white fluffy towels.
Master Bedroom
Our master bedroom was also left, but we ended up getting carpet installed before the showing.
We also changed the bedding since those photos were taken. The duvet ended up being too hot.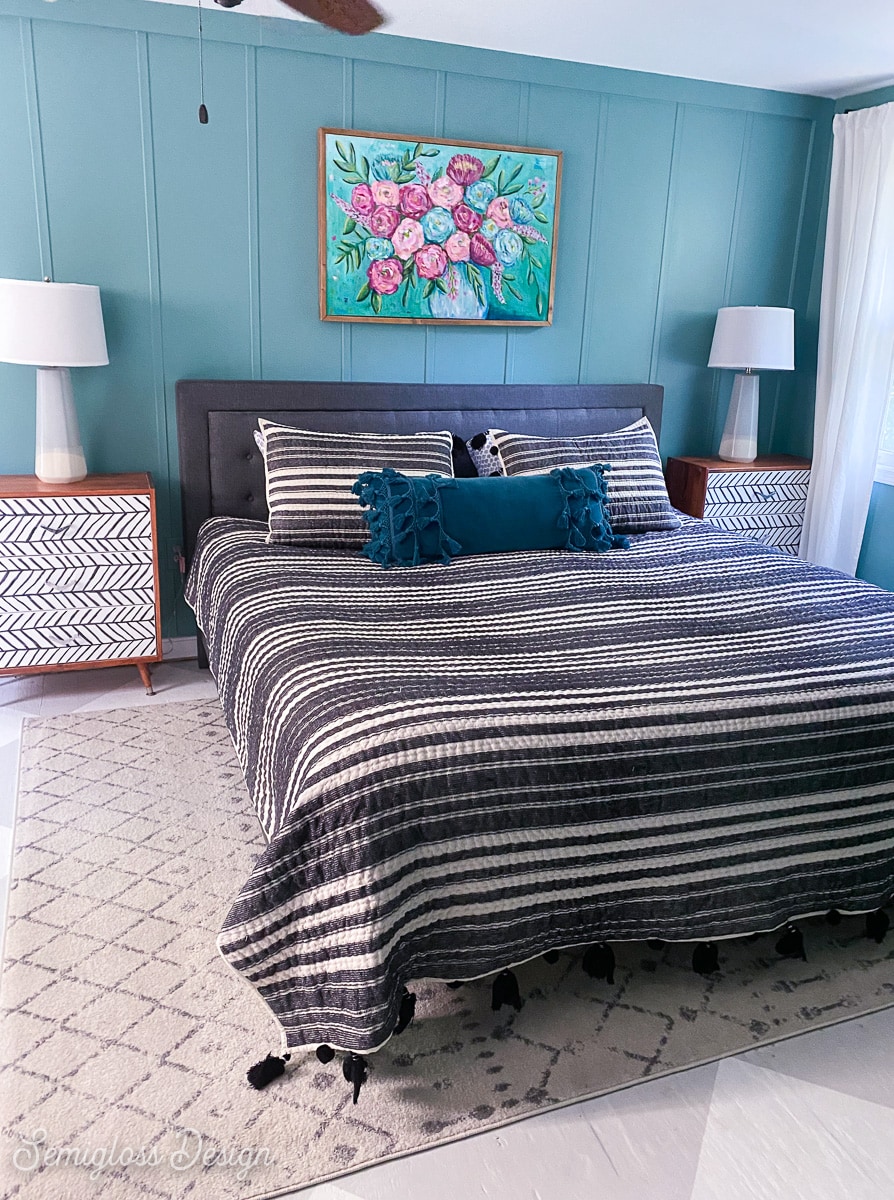 By the way, if you install new carpet, leave the windows open for several days to help remove the smell.
Basement – Main Area
In the basement, we added lighting to this room and opened all of the blinds. (This is our main TV watching area, so we normally don't mind that it's dark.)
We also ended up moving a light-colored rug into this space to help brighten it up a bit.
Add lamps to brighten up dark spaces like basements. No one wants a dreary space, (even if it is super cozy for movie watching.)
Basement Craft Room
My craft room was majorly decluttered and packed away. We also removed some of the furniture to make it feel larger.
I left it staged as a craft room/ office space to show how versatile this room can be.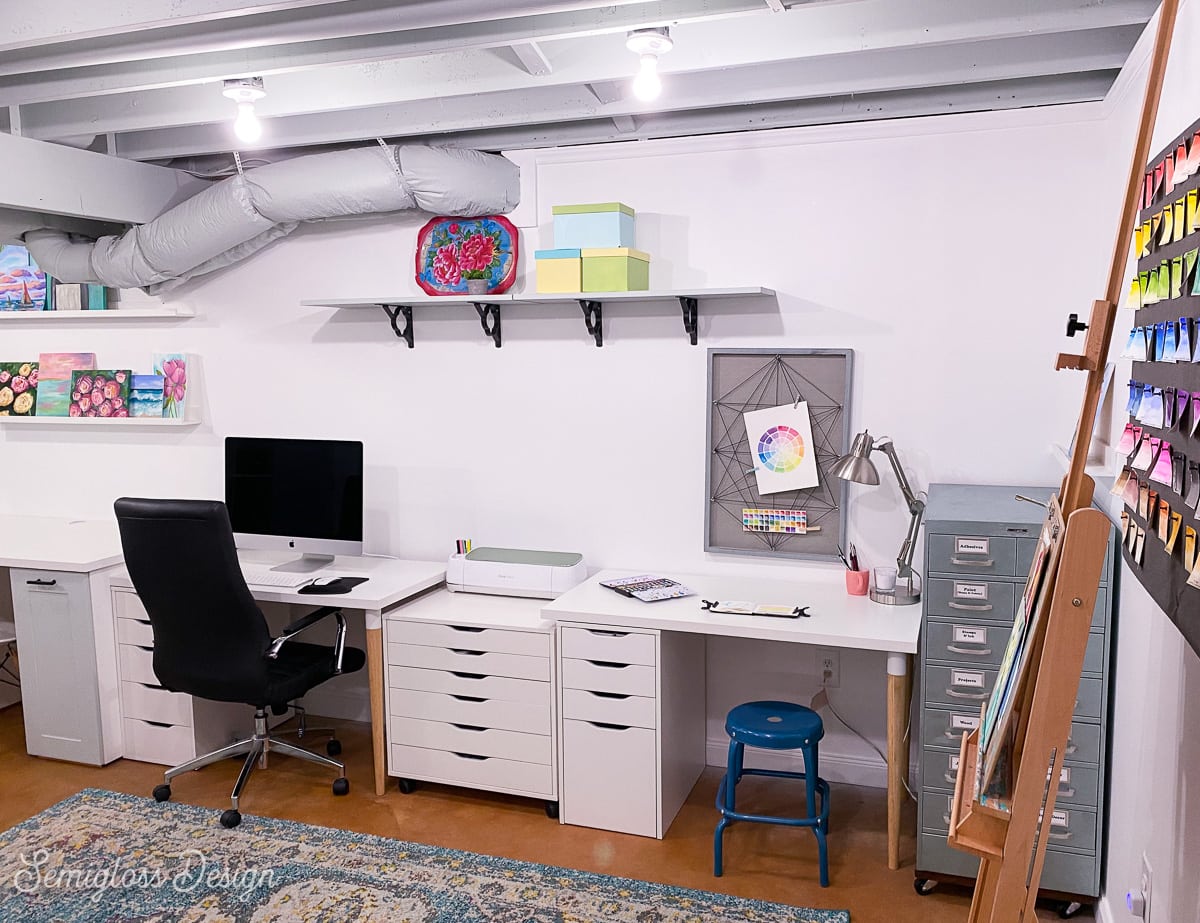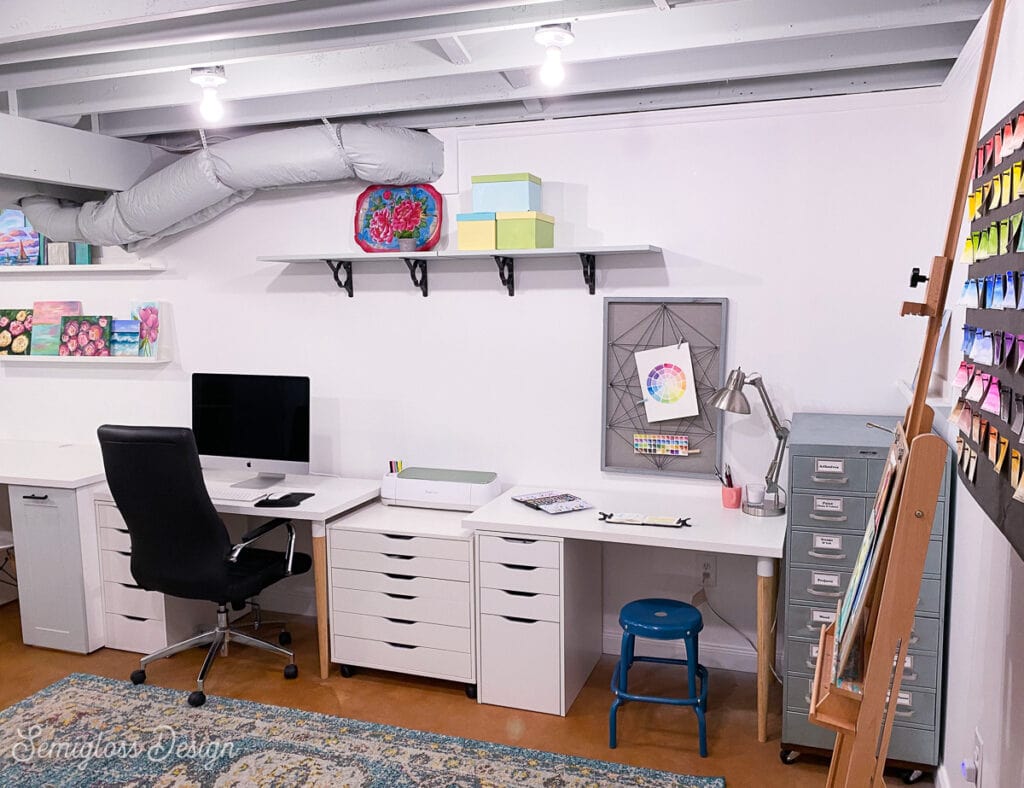 Decluttering is a simple way to keep a room from being too distracting for buyers.
Laundry Room
This room is unfinished and we couldn't finish it, so we added drywall to the stud walls and cleaned it out really well. Then we added a cute runner to make it feel homey.
This room is obviously not done or beautiful, but we did our best to make it feel clean and usable.
Patio
This area was a ton of work because we had removed the pavers to install a pad for a hot tub that we didn't end up buying. Once everything was replaced, we added throw pillows to the seating and wood to the firepit.
It would have been nice to leave out smores supplies but it was 97º that day, so we decided that just leaving smores sticks out was good enough.
There was also an area that we had planned to turn into a koi pond, so we had to fill it in and add plants.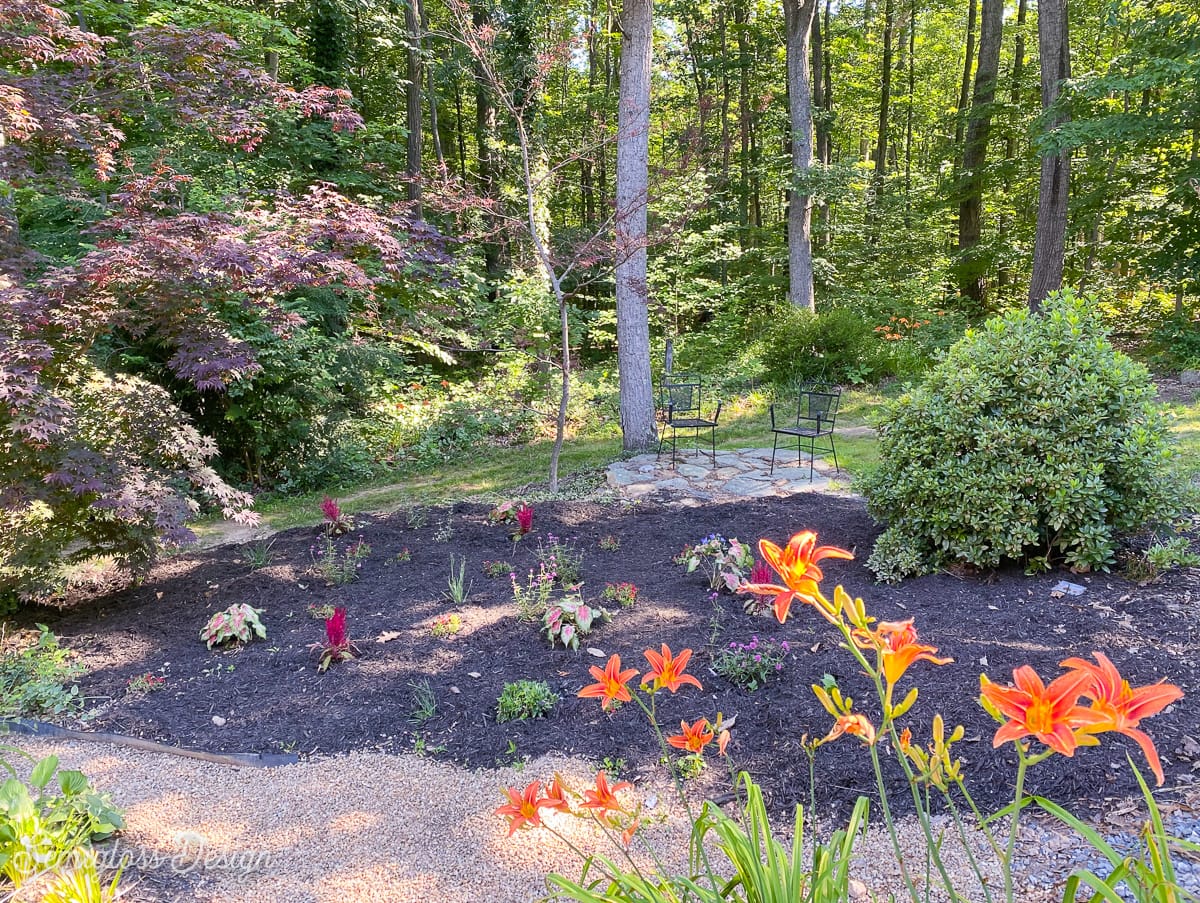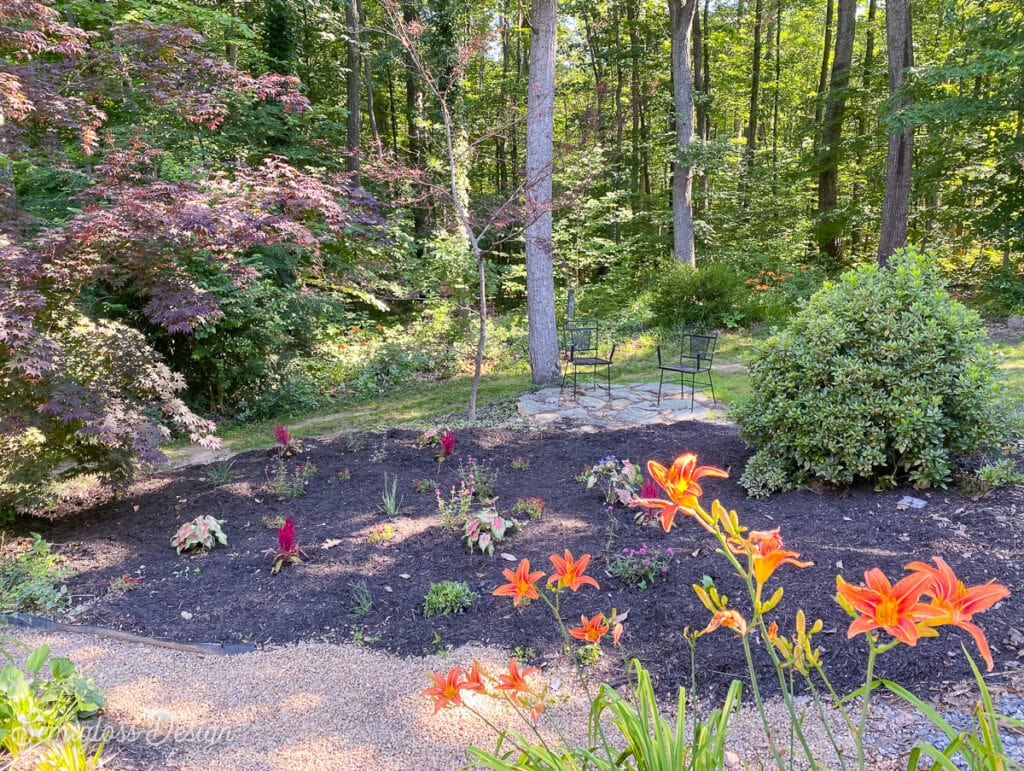 Garage
The garage was cleaned out and decluttered. We minimized our stuff as much as possible.
We were working on the house until the last minute, so packing stuff up in the garage was not an option. We opted for tidy over perfect.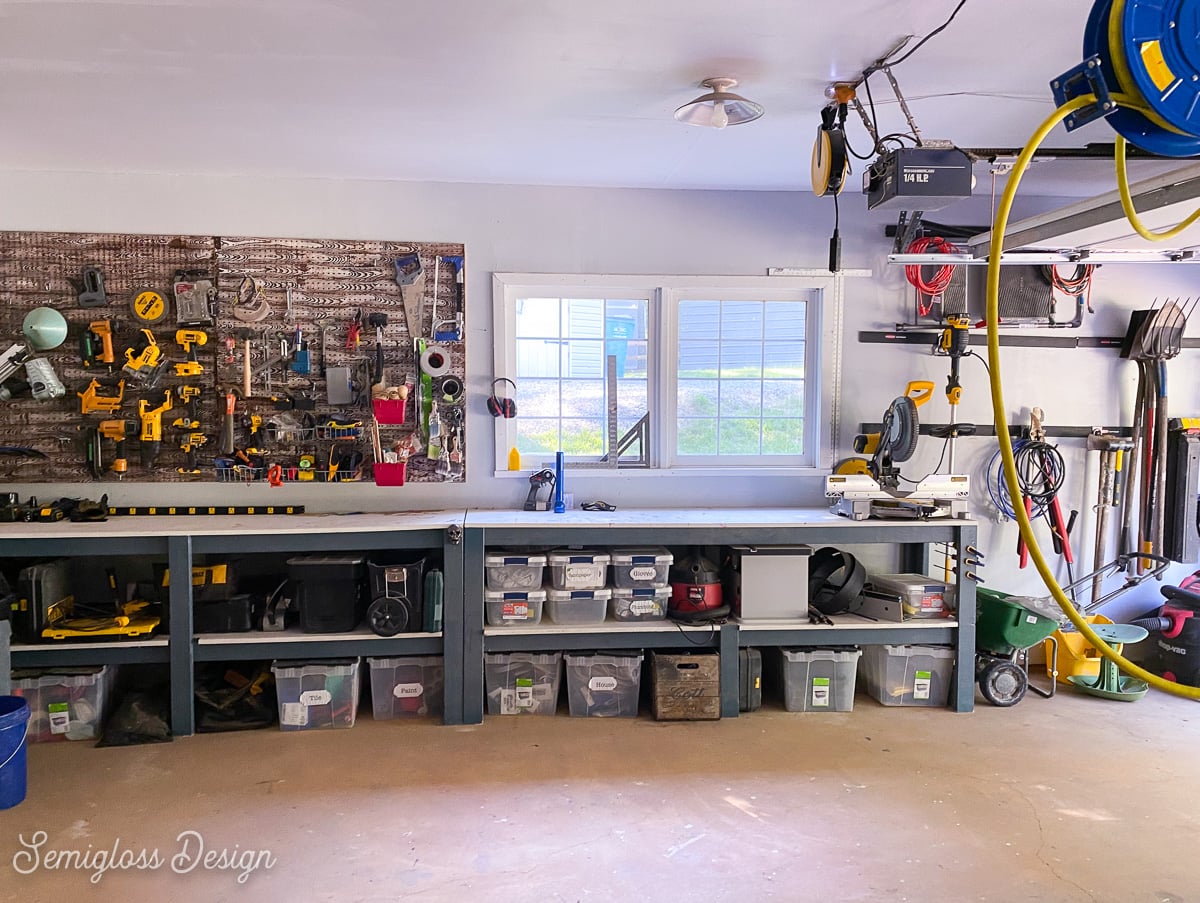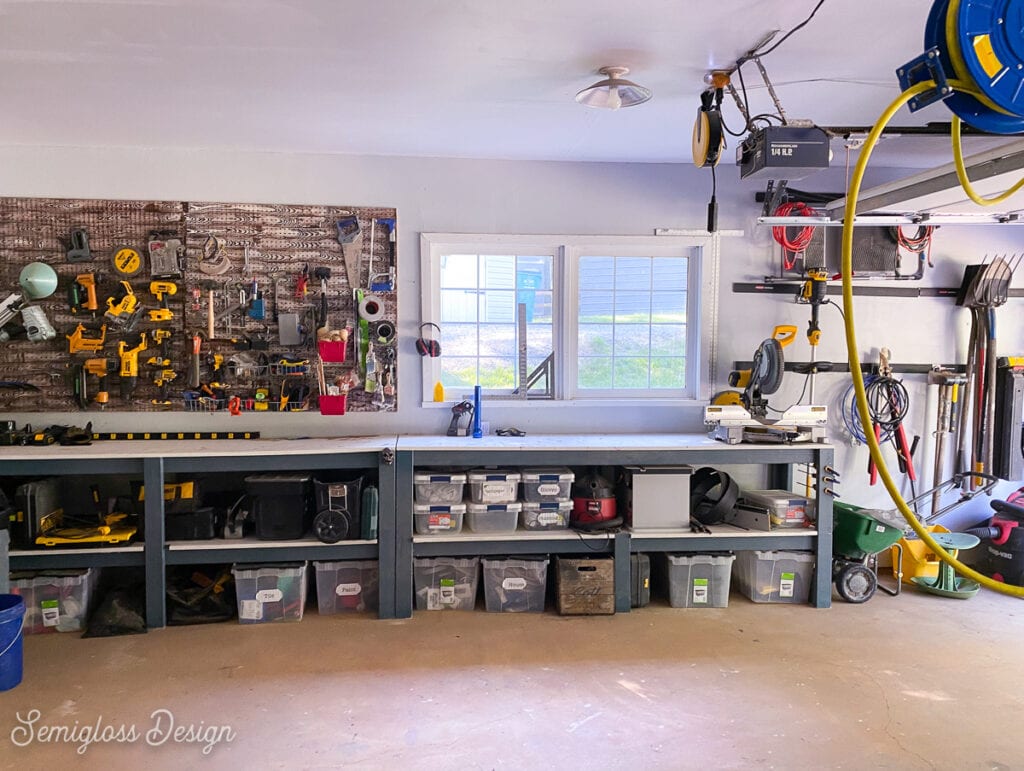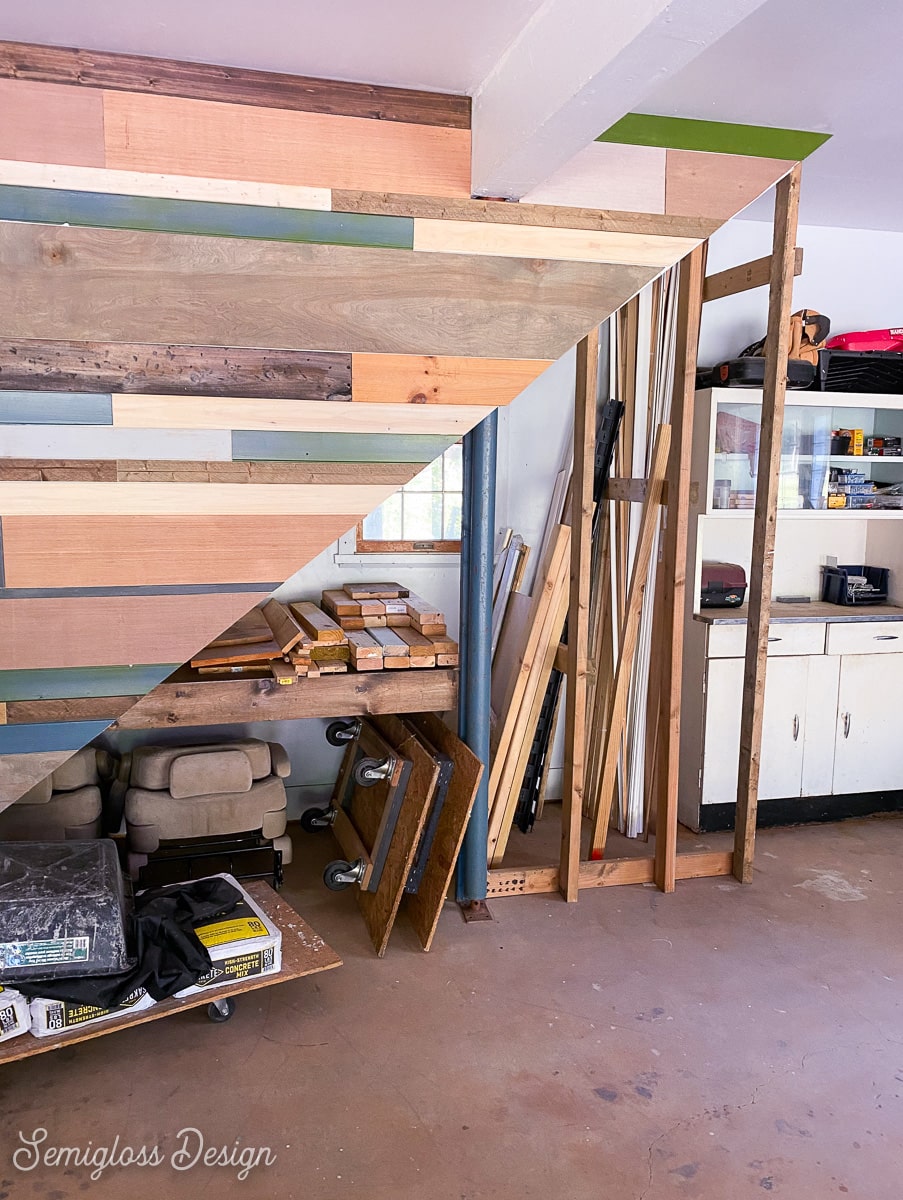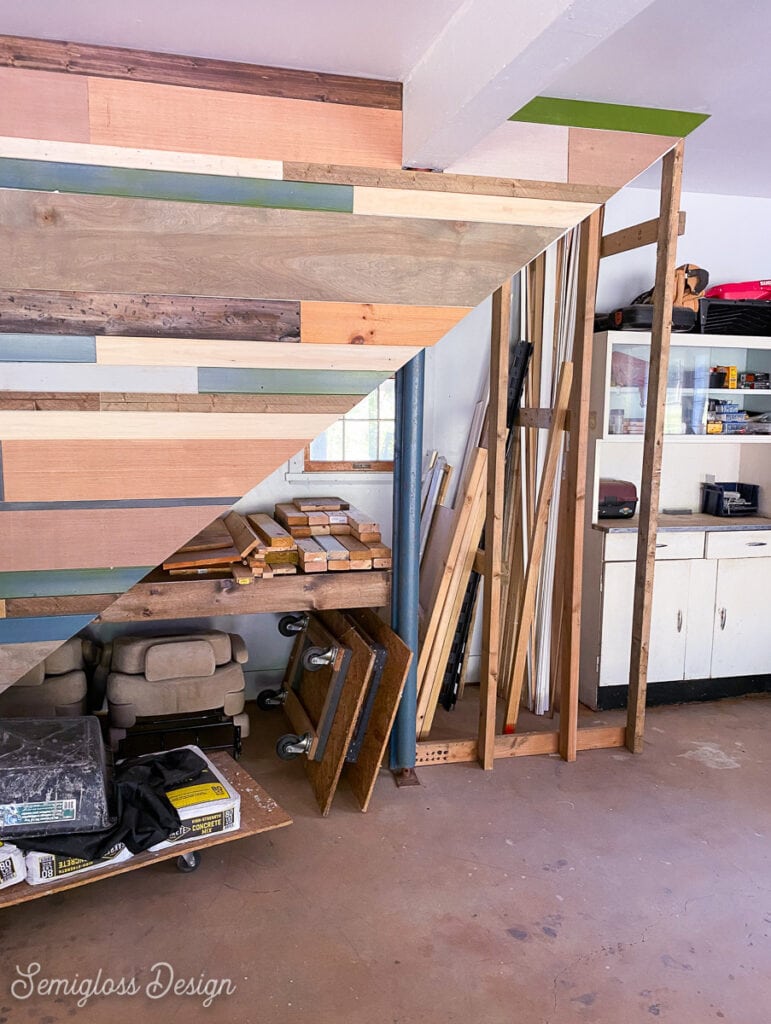 We also have an area above the garage for storage, so we cleared that out and stored our packed boxes in it.
There were so many other things that I wish we would have had time for, but in the end, the house sold. We are going to miss it so much. I can't wait to share our new Florida house.
You might also like:
Pin for Later!