Here are 8 Amazon armchairs that won't break the bank. If you're an Amazon addict like I am, you might also like these awesome sheets that are a great deal!
I'm in the process of giving my living room a small makeover and it has come to my attention that I need new armchairs. So I turned to the internet!
I'm not sure if you've ever tried to buy furniture from the internet, but it can be so intimidating. A lot of websites don't even have reviews! I want to know how comfy a chair is before I purchase it.
So I turned to Amazon for armchairs because in addition to free shipping, they also have really helpful reviews.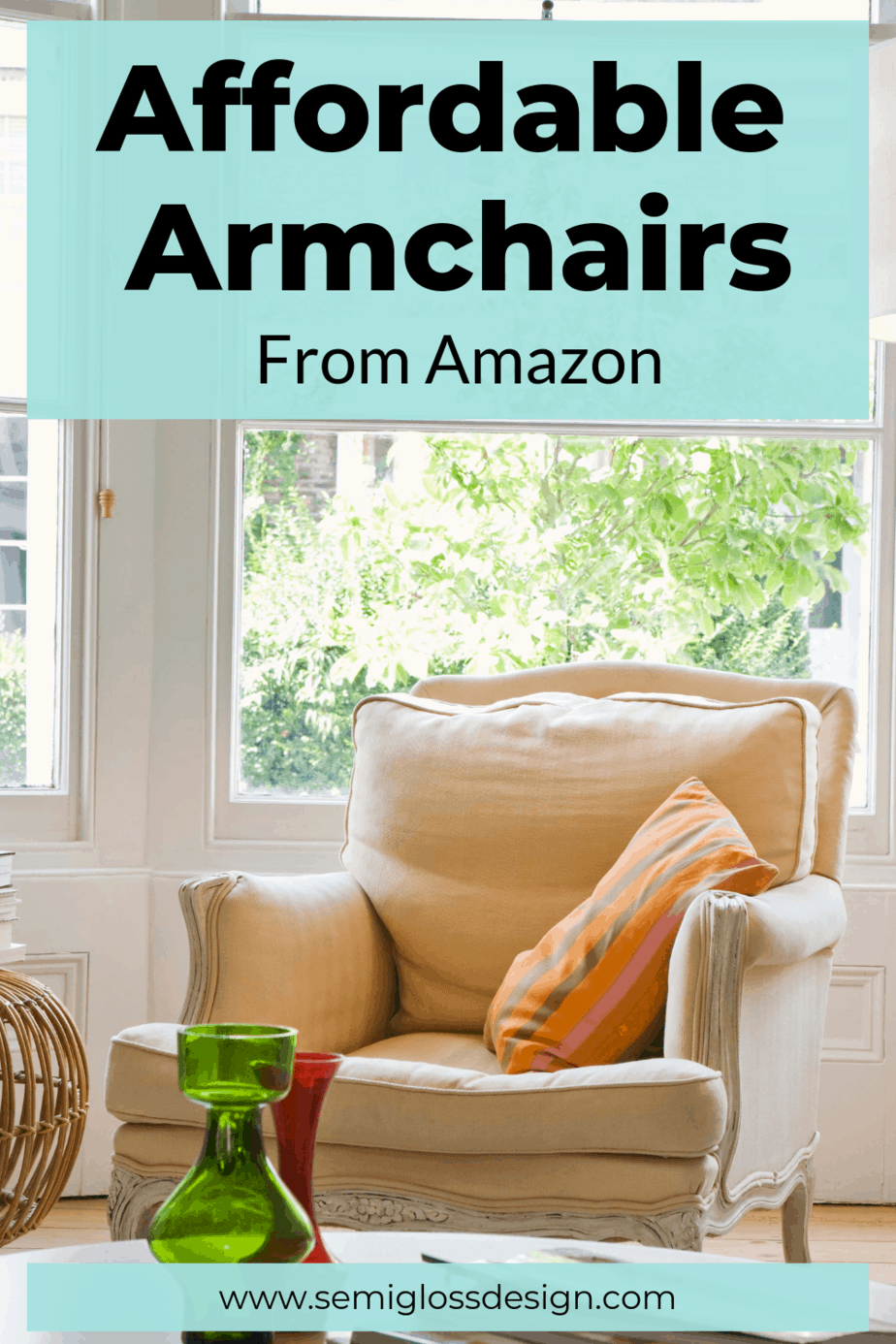 Amazing Amazon Armchairs
Amazon has several furniture companies that provide helpful information, like a comfort overview for some brands.
When buying upholstered chairs online, be sure to read the reviews. Look at good reviews and bad reviews to get a good idea of the quality of the furniture. A lot of times the bad reviews are about things that just don't matter or even apply to the product.
This post contains affiliate links. By purchasing an item through an affiliate link, I earn a small commission at no extra cost to you.
Rivet Leather Metal Leg Armchair
This is what my armchair dreams are made of! Can't you just imagine curling up in this chair with a good book?
Stone and Beam Alderman Mid Century Chair in Gray
This chair looks really comfy! I would love to curl up with a book for hours at a time.
Rivet Farr Lotus Accent Chair in Aqua
Be still, my color loving heart! This chair also looks comfy and I love the shape!
Rivet Frederick Velvet Tufted Chair in Navy Blue
If I didn't have a dog, I would go for velvet in a second. I just fear that it would be a hair magnet. Anyways, I love the color, fabric and look at those legs!
Rivet Chelsea Velvet Wing Back in Green
I'm really drawn to jewel tone colors lately and this green really speaks to me. Plus, I love a wingback chair, but I can never convince my husband of them. This wingback has modern lines that would appeal to him more.
Rivet Modern Charlotte Brass Chair in Dusty Rose
I love the dusty rose with the brass legs! Very sexy!
Meridian Emily Velvet Chair in Navy
Another blue velvet chair that I love.
Elle Decor Ophelia Chair in Charcoal
This chair is cute too! I love the brass legs.
Rivet Aiden Tufted Mid Century Chair in Green
This is probably the chair I'm going to go with. I love the classic lines and how comfy it looks. I've ordered swatches, so that should help me make my decision soon.
Here's the armchair I chose:
Modway Empress Mid Century Modern Armchair
I LOVE these chairs. Assembly was light; I only needed to install the chair legs. The color is so perfect.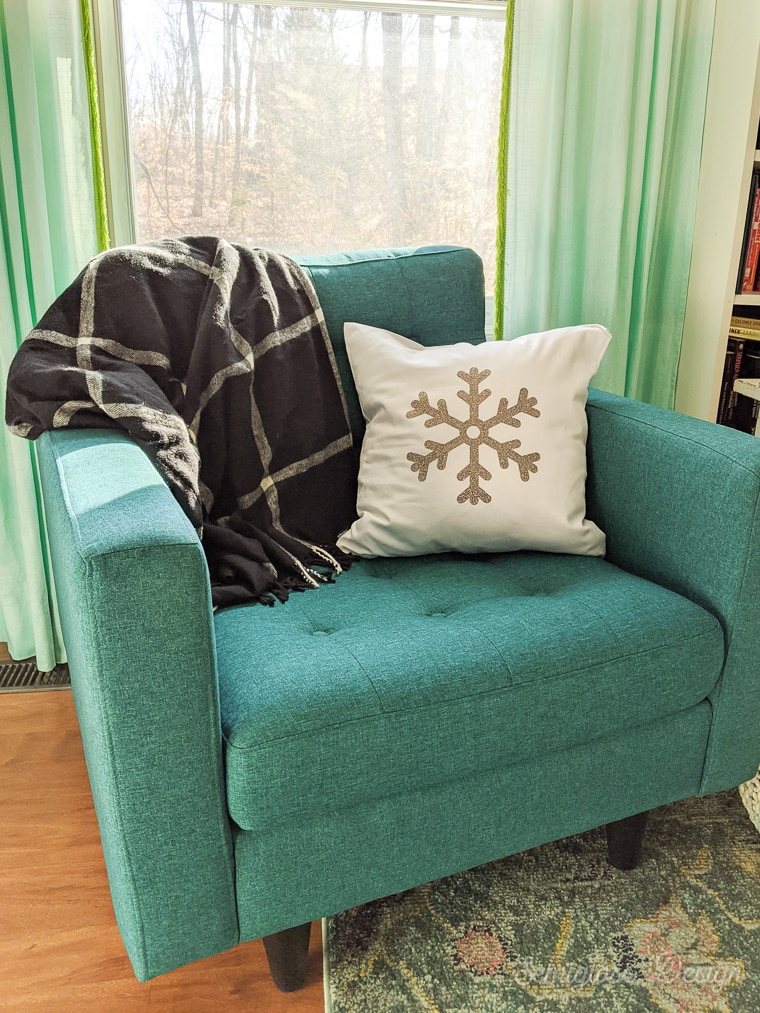 You might also like:
Pin for Later!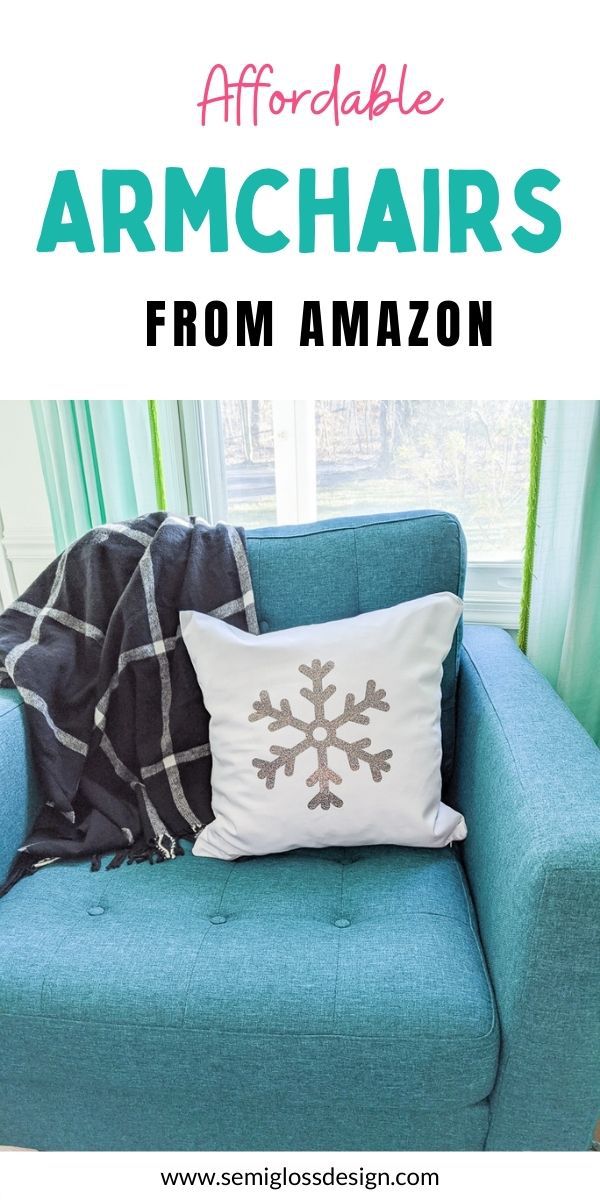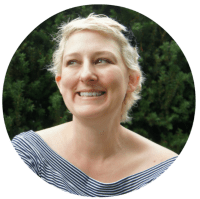 Emy is a vintage obsessed mama of 2 DIYer who loves sharing affordable solutions for common home problems. You don't need a giant budget to create a lovely home. Read more…