Fall Home Decor Trends for 2023
Get ready for fall with these fun home decor trends. Add touches of fall to your home with these easy ideas.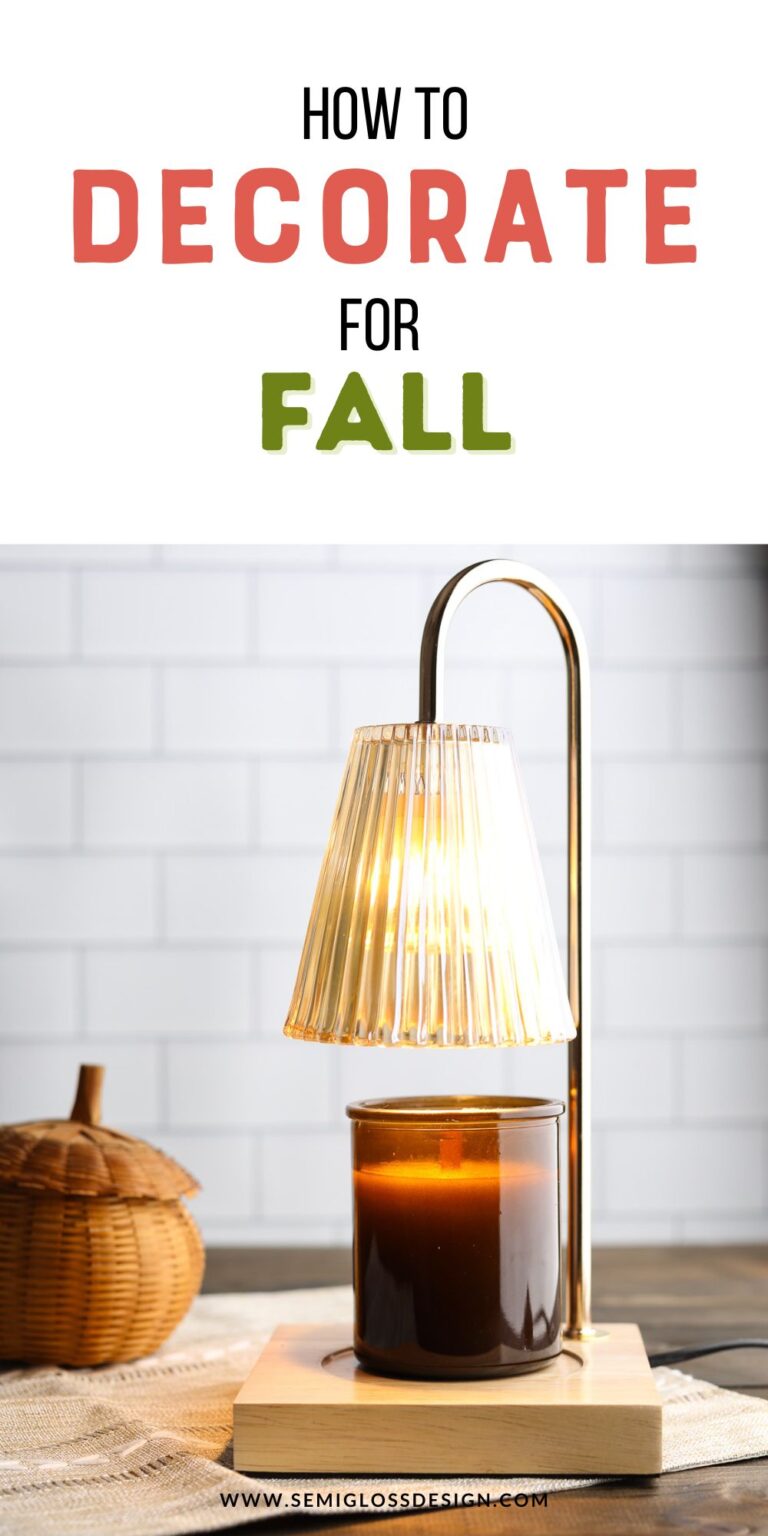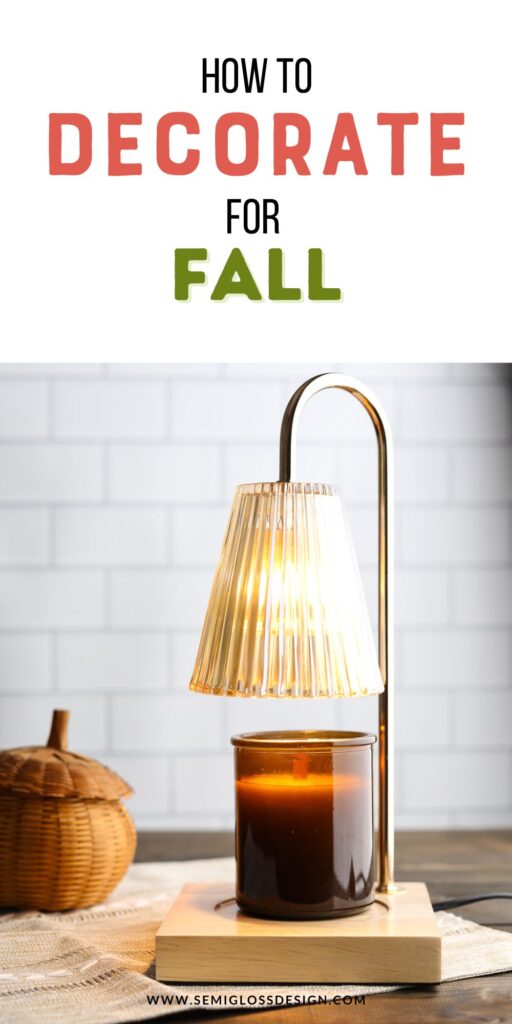 This post contains affiliate links. By purchasing an item through an affiliate link, I earn a small commission at no extra cost to you. As an Amazon Associate I earn from qualifying purchases.
After a long hot summer, it's so nice to decorate for fall. I love adding cozy touches to my home.
Here in Florida, we still have a while before it's truly sweater weather, but I'm still trying to cozy up my home so that when the cooler weather arrives, I'm ready to sit back and relax with a hot cup of tea and a book.
Although I love color and pattern, I like a more minimalist approach to seasonal decorating. So my list is filled with easy, affordable ways to add fall touches.
Most of these ideas can be transitioned to other seasons with a few tweaks.
Let's get ready for fall.
Fall Home Decor Trends for 2023
Fewer Themes
If you love pumpkins and leaves, use them, but trend-wise, I'm seeing fewer of these. It's easy to add fall touches without literal interpretations. Instead, think of things that hint at the coziness of fall.
If you're missing pumpkins and leaves, the updated theme this year is "woodland." Think mushrooms and moss, acorns and branches. These items don't scream fall but hint at it.
Muted Colors
Think outside the neutrals. This year we're going to see more color, but the colors will be muted.
Normally when we think of fall, we think of browns and oranges. Those colors are a bit of a bummer and don't fit into a lot of people's decor.
Instead incorporate soft, muted warm colors.
I've included paint colors to represent the colors I'm talking about, but it's not necessary to paint your walls (unless you want to.)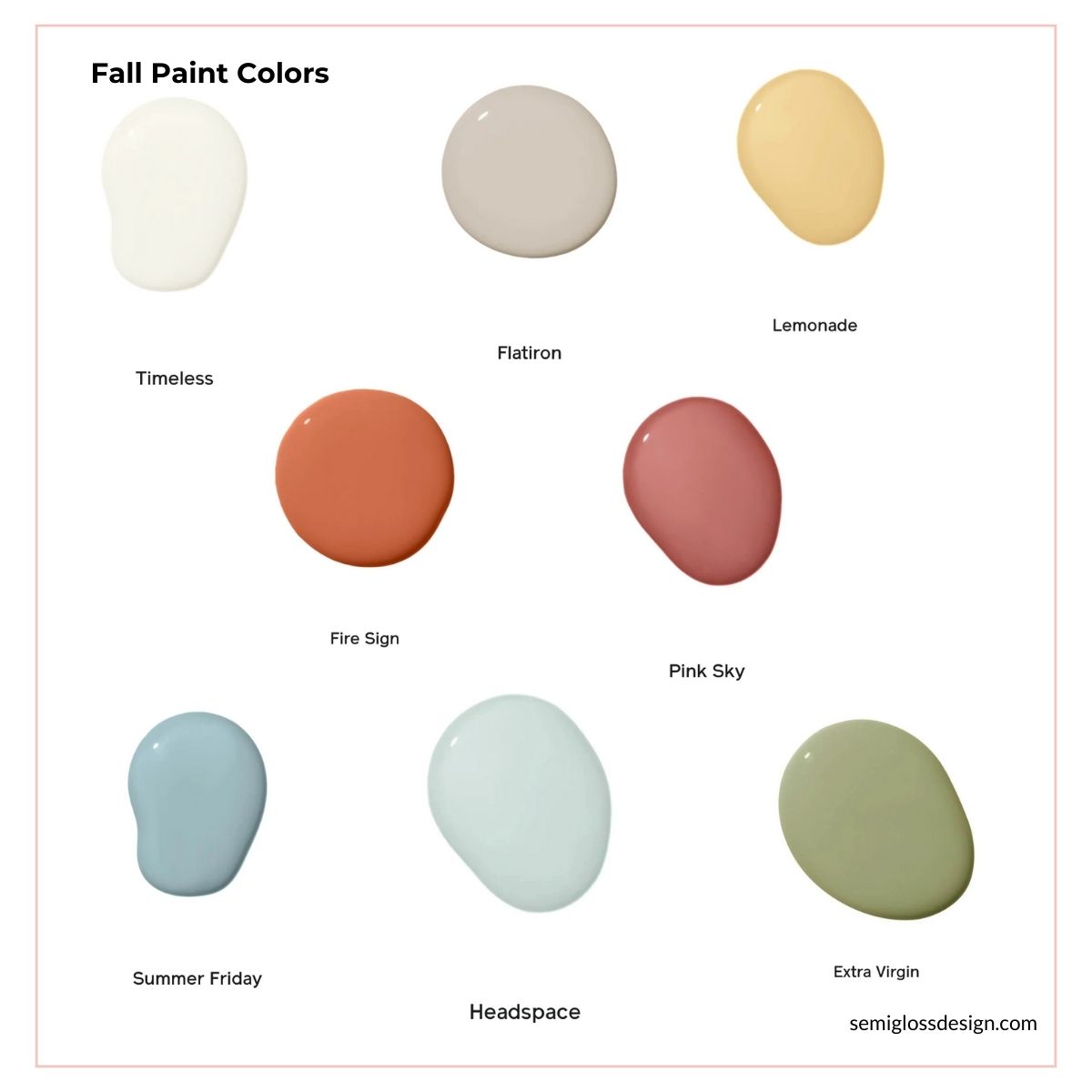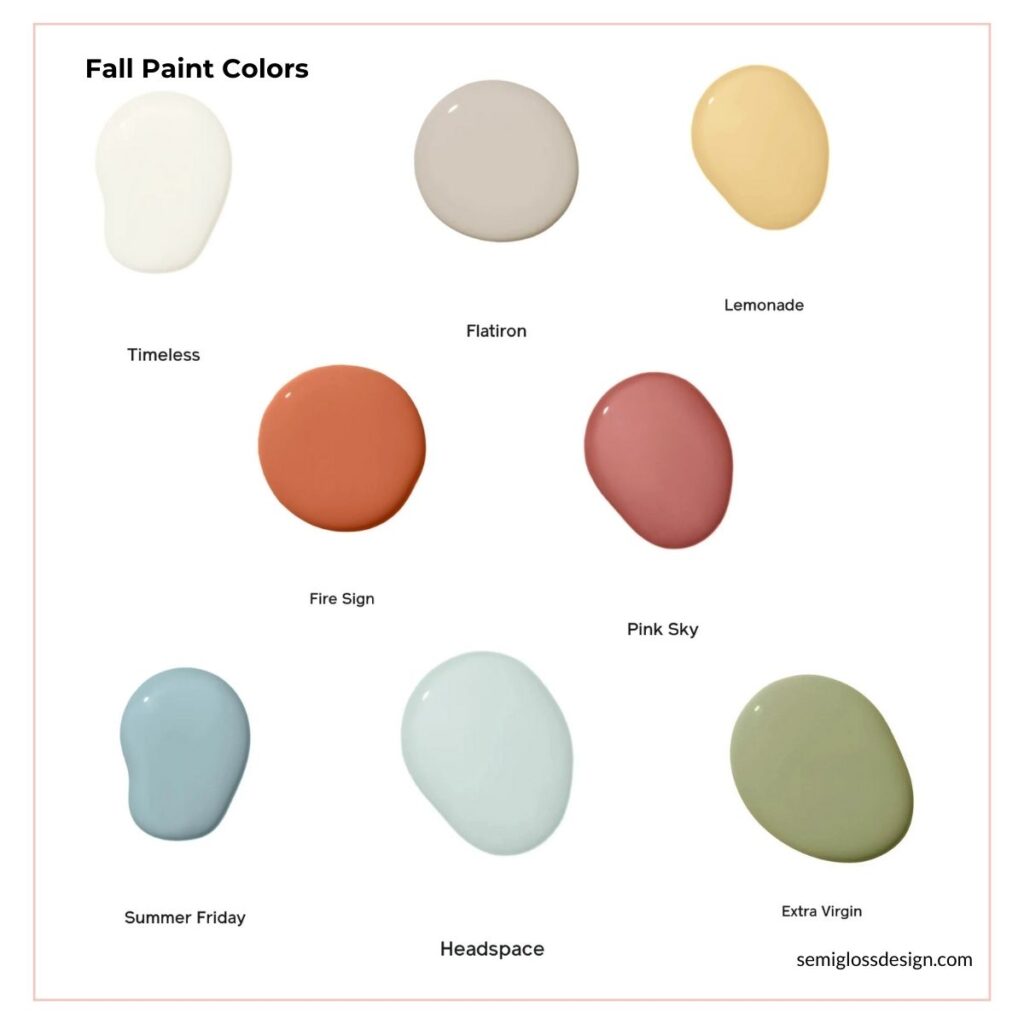 Clare Paint Colors: Timeless, Flatiron, Lemonade, Fire Sign, Pink Sky, Summer Friday, Headspace, Extra Virgin
Texture
Texture is one of the easiest ways to incorporate fall decor into your home. Here are some of my favorite warm textures.
Natural Materials
I'm a huge fan of adding natural materials to my decor. When a room feels too cold or boring, add some wood or leather. It warms the space up.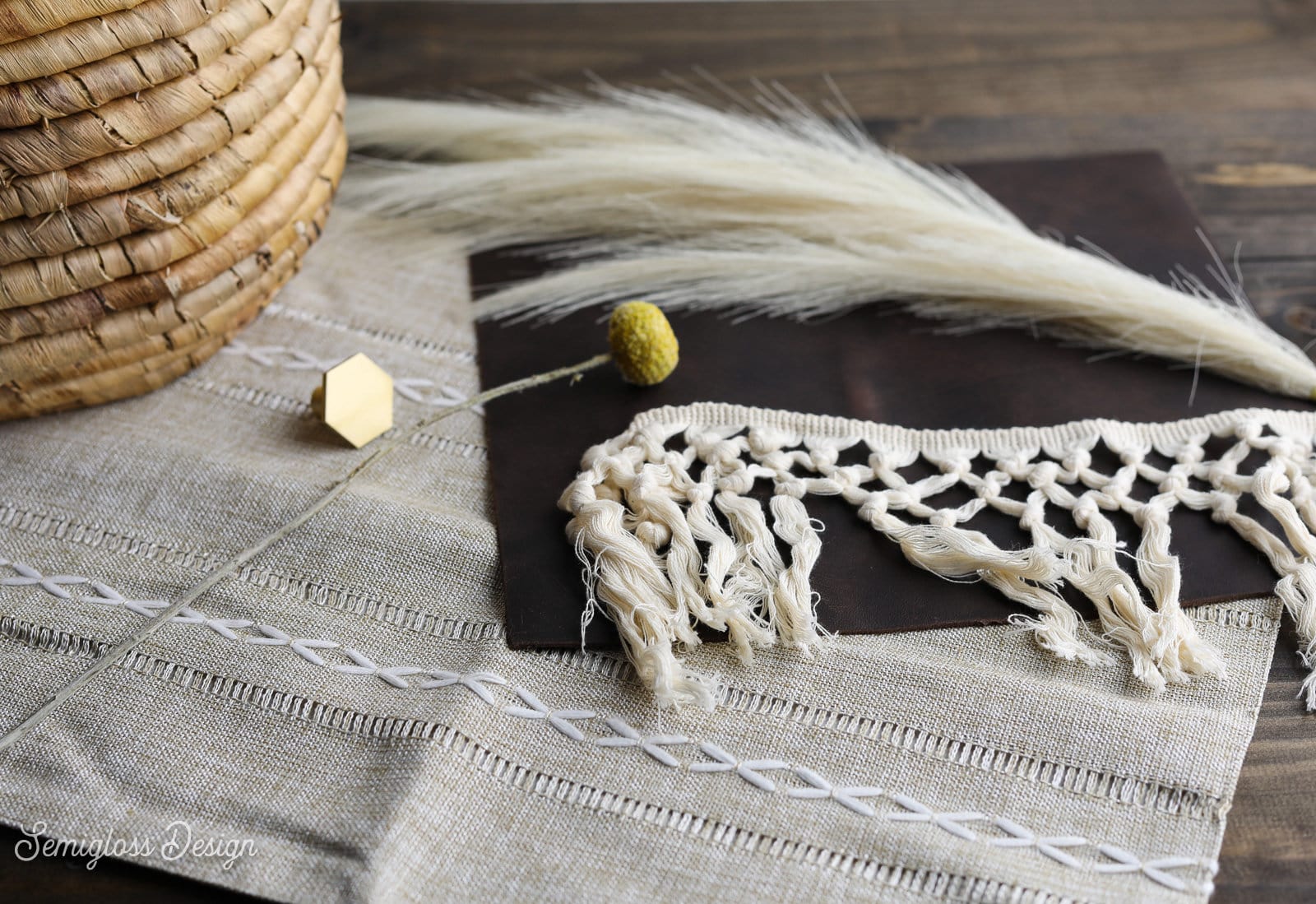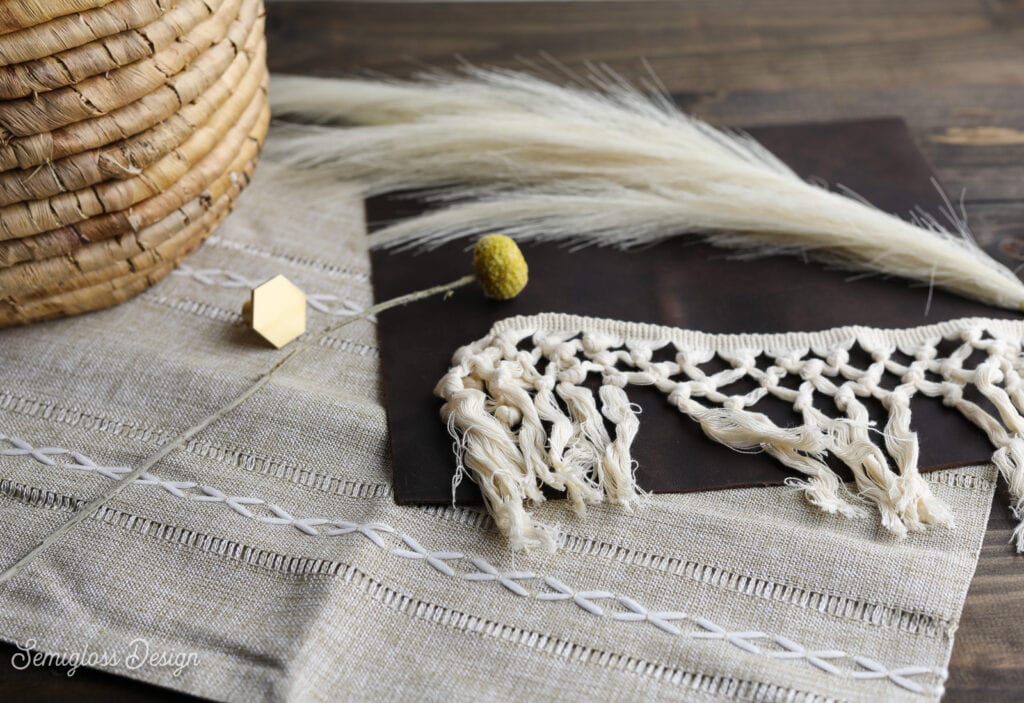 Wood
I love the warmer wood tones that I'm seeing after so many years of painted furniture and gray wood tones.
Rattan, Wicker, and Caning
Rattan, wicker, and caning have been big in the boho trend for years, but they still have a place in Fall decor.
Look for trays, baskets, mirrors, frames, lighting, or vases.

Velvet and Cozy Fabrics
Nothing says Fall to me like cozy fabrics. I love velvet and knitted blankets. I'm always cold, so I love adding cozy throw blankets. They're useful and cute.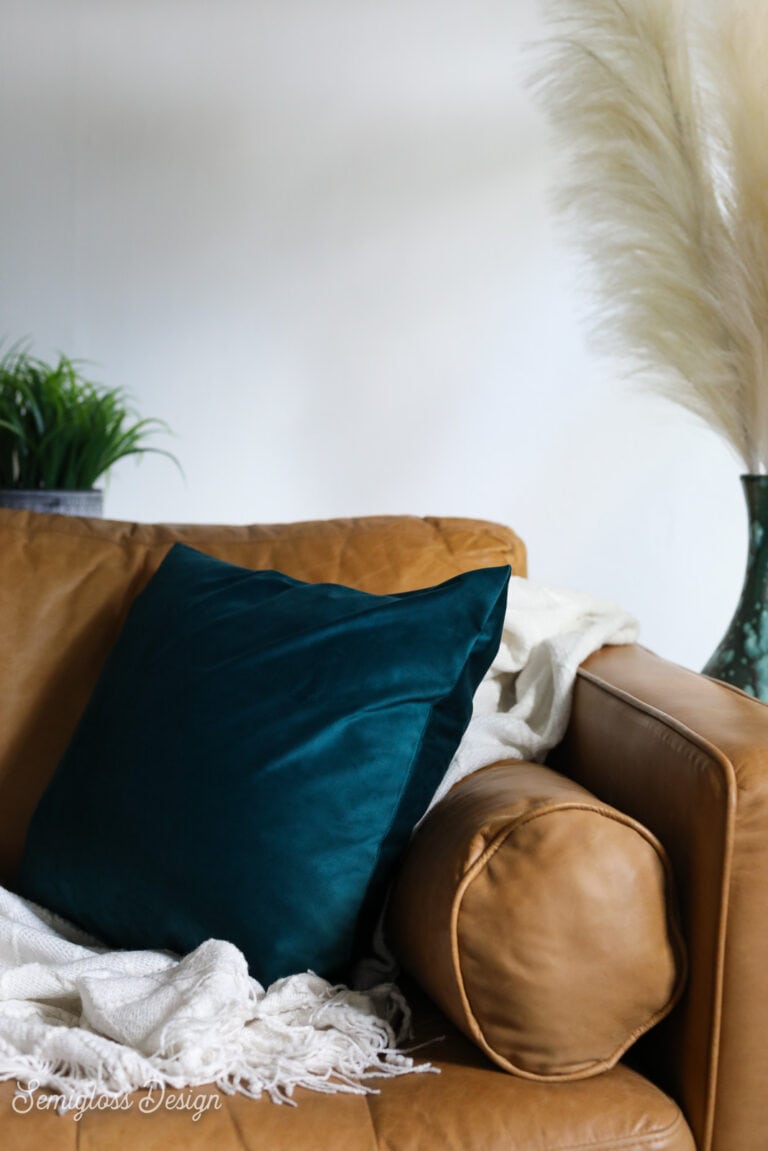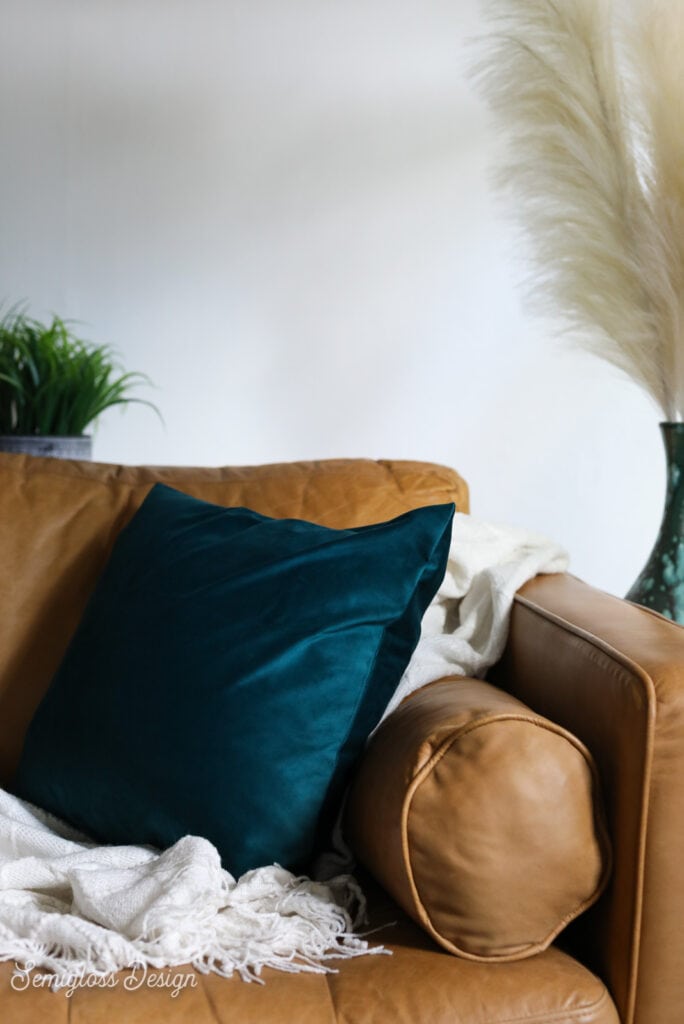 Velvet pillow covers | Throw blanket
Plaid and Flannel
Plaid and flannel fabrics are easy ways to add fall to your home. It's possible to find cute versions now.

Metallics
Warm metallics like brass and copper are an easy way to incorporate fall. I bought this candle lamp and I love how cozy it is.
If you don't know what a candle lamp is, you're in for a treat. It uses a lightbulb to melt a candle. This one creates the prettiest light and the melting candle smells amazing without the worry of a fire.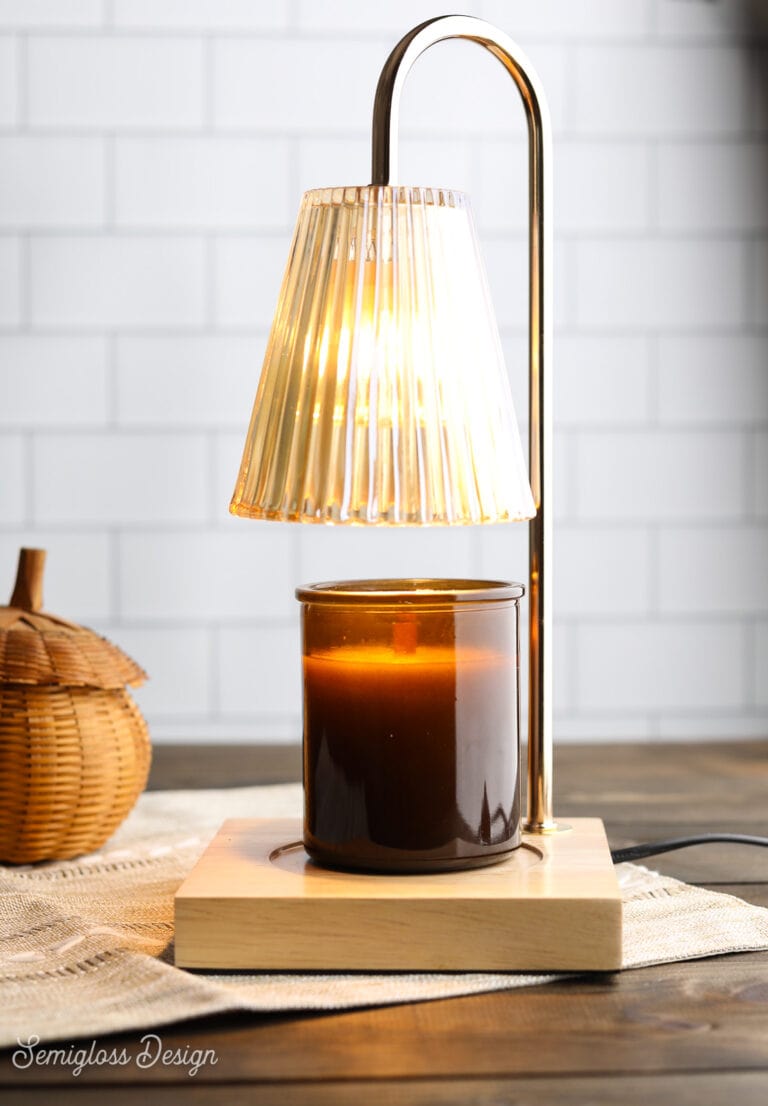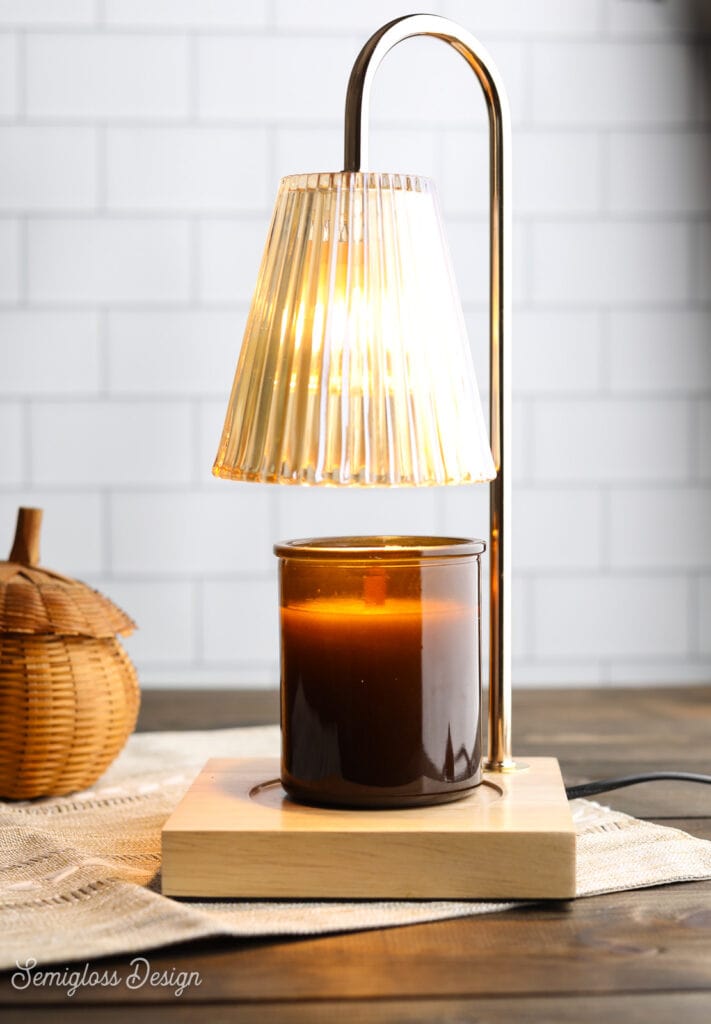 Dried Grasses and Florals
Instead of leaves, add dried grasses and flowers. Want to know a secret? I prefer the fake version because they don't shed everywhere.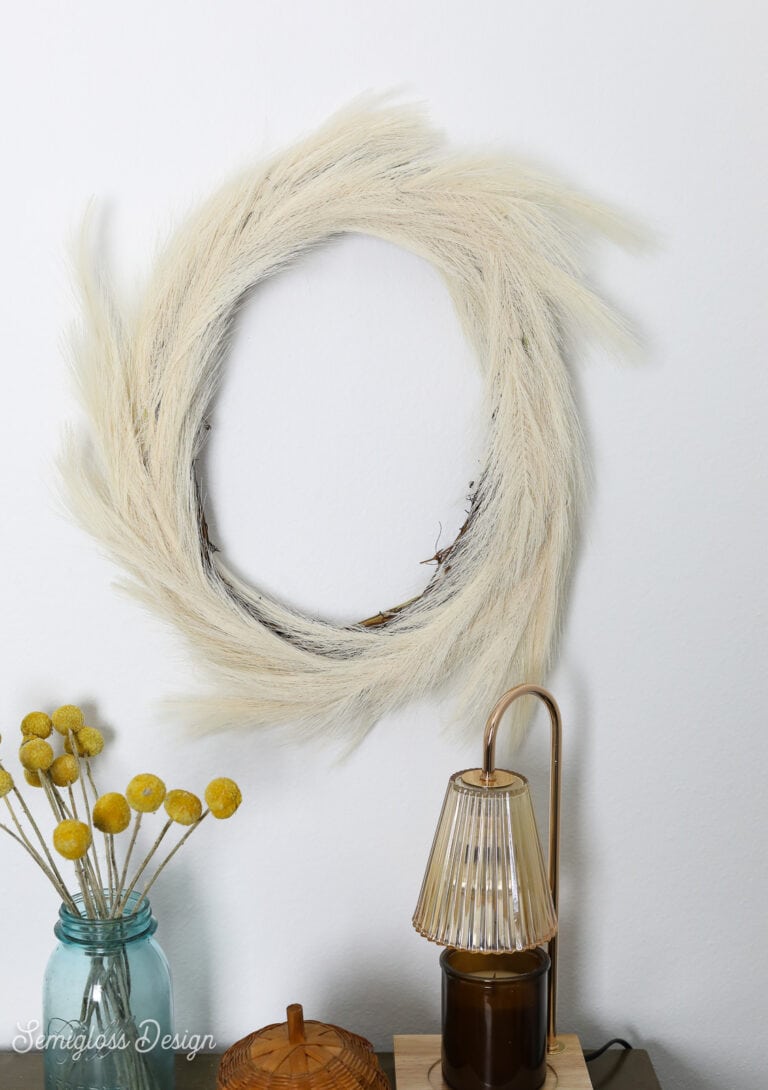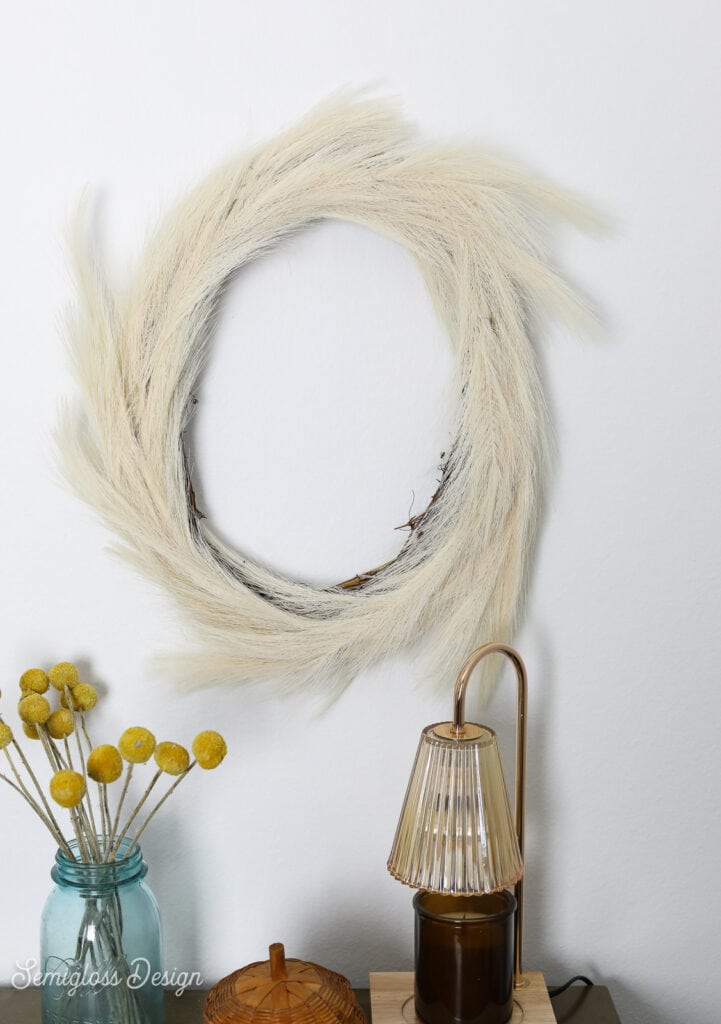 You might also like: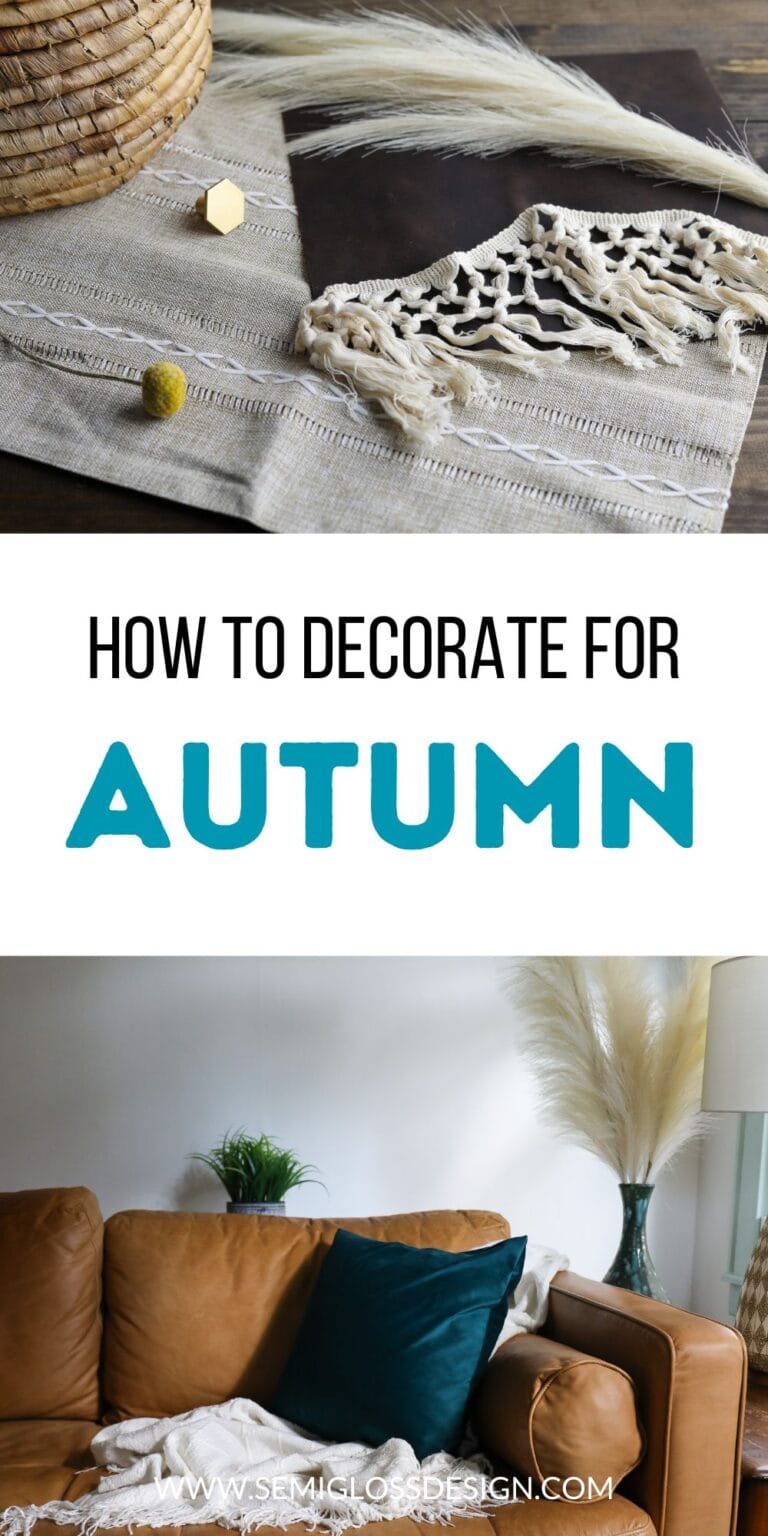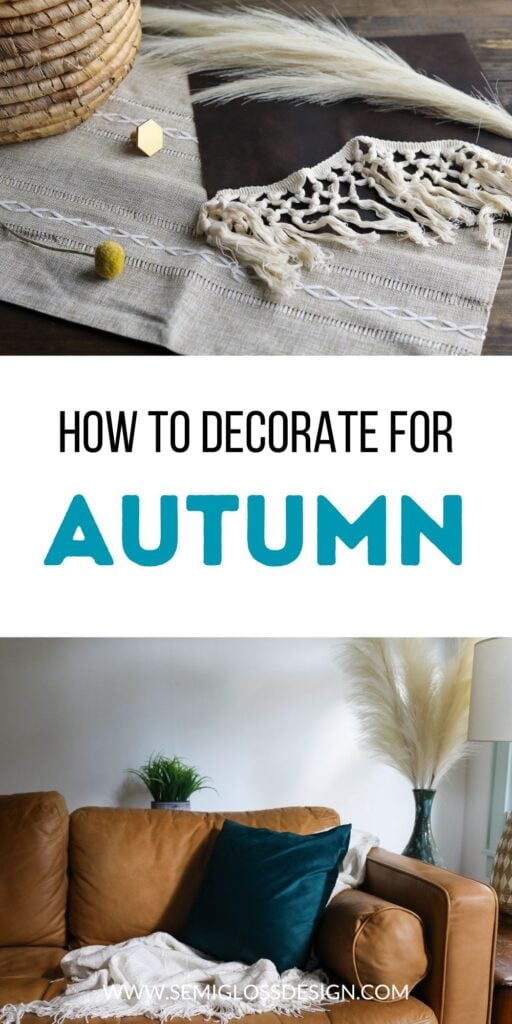 Pin for Later!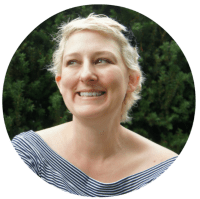 Emy is a vintage obsessed mama of 2 DIYer who loves sharing affordable solutions for common home problems. You don't need a giant budget to create a lovely home. Read more…