Long Overdue Eclectic Teen Boy Room
Last year, I started a makeover in my son's room. And it's finally done! Haha! Some rooms take forever to get done. His room was like that. And I felt major mom guilt over it.
My son is such a sweet kid and never asks for anything. He never complains and is always willing to help. Any time we're working on something, he's right there beside us. He is especially good at demo and is always my biggest supporter for any idea that I come up with, (except that one time…) So he needed a special room to call his own. Today, I'm sharing my son's eclectic teen boy room.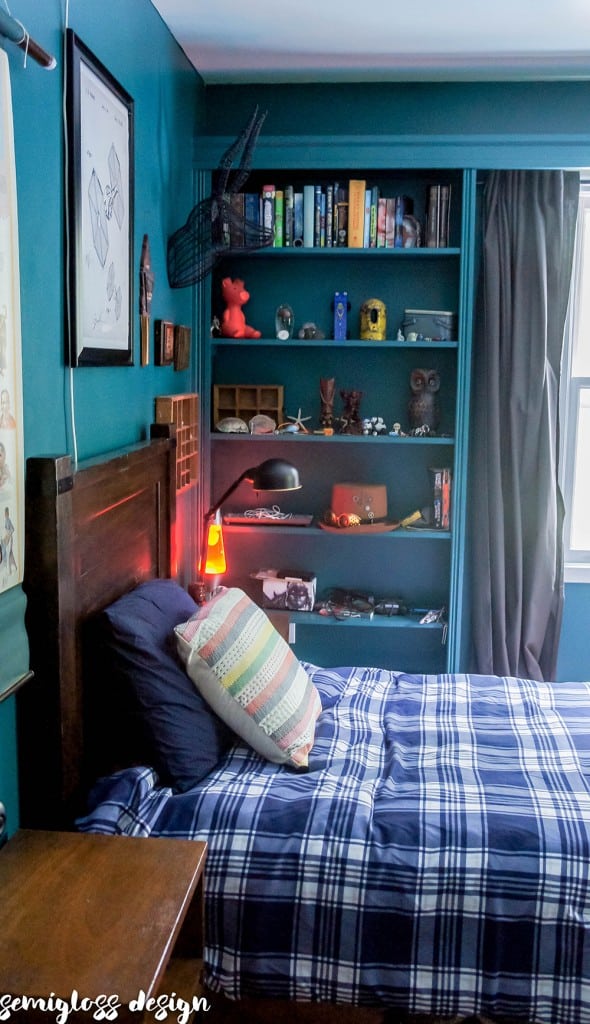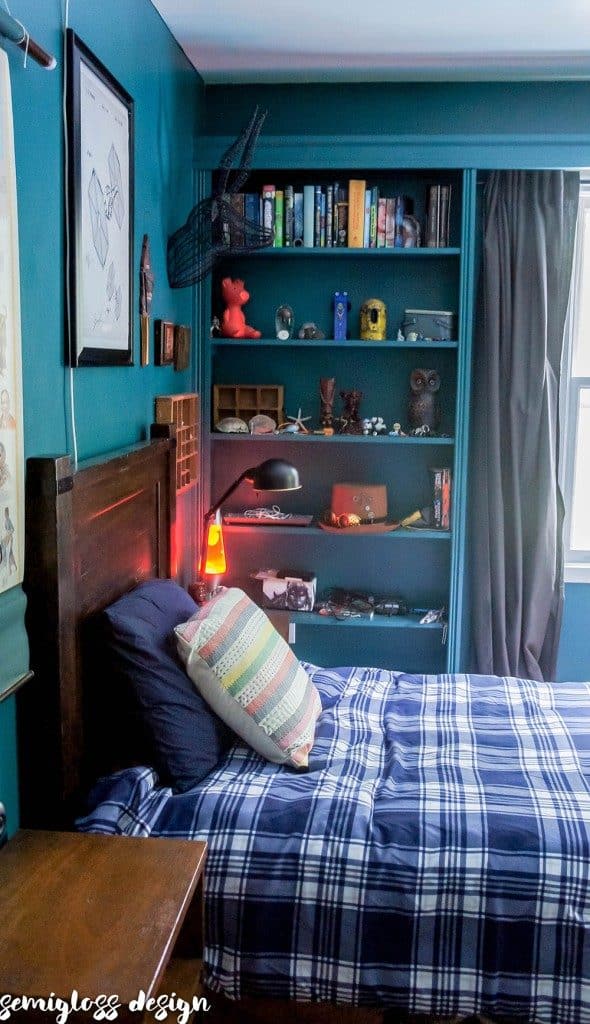 The makeover started with me painting his room a moody shade of emerald green and building him a bed. Fast forward to a year later and we all knew that bed was the biggest DIY failure ever. Hey, it happens. Some DIYs suck. Learn from them. The good news is that I plan on using the base of the bed for an outdoor patio sofa.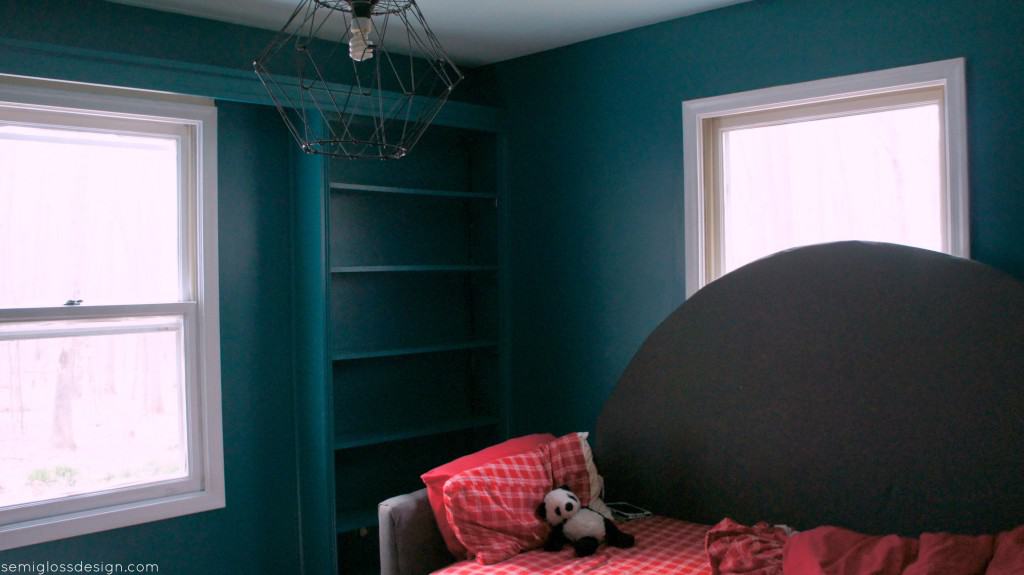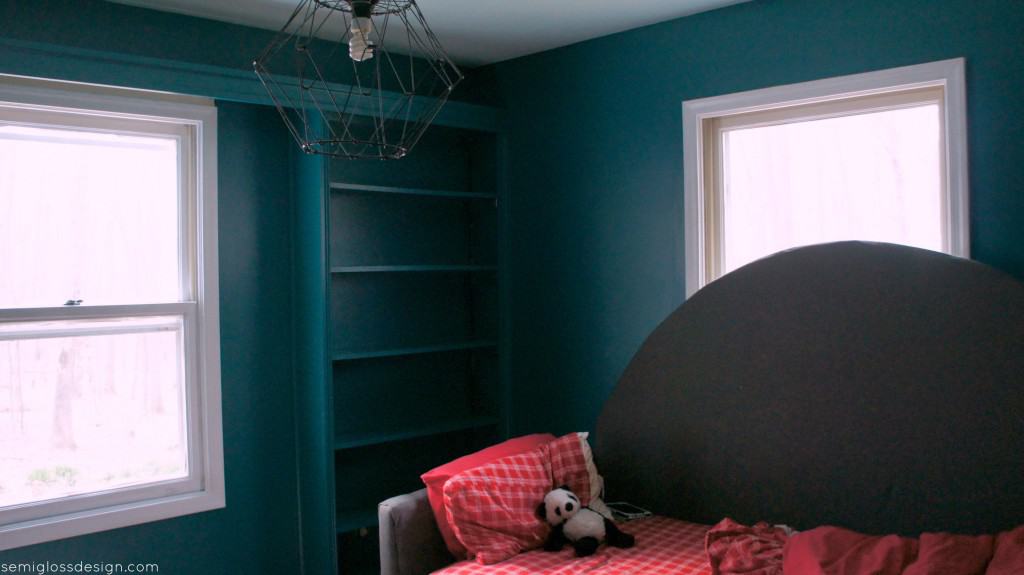 We bought him a new (to us) bed at the Restore. It feels more his style, a bit rustic and industrial with cool metal details.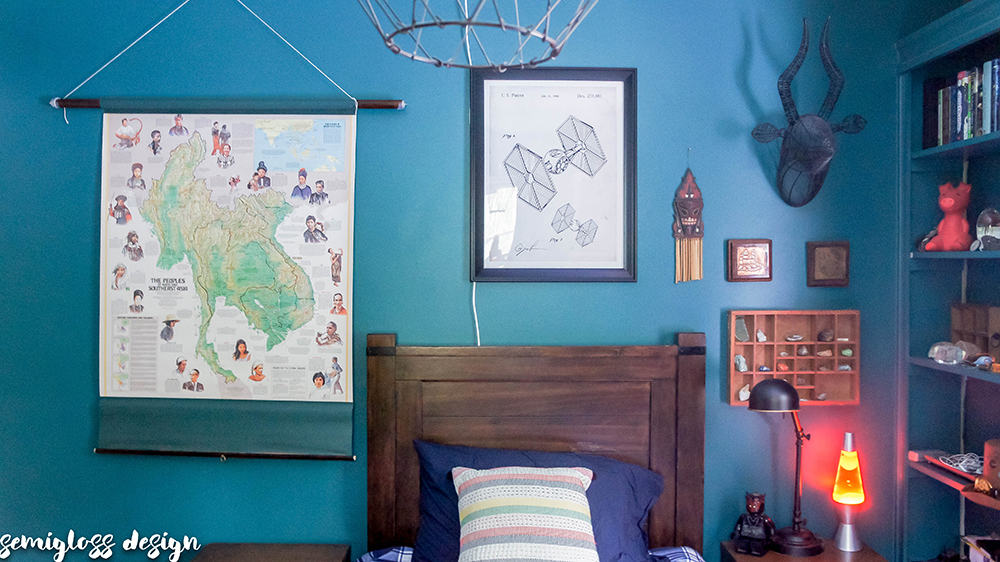 It's a small room, but there's just enough space for a small chair in the corner. The bed feels much more in scale with the room, which helps make the room feel larger. After searching for months, I finally found bedding at Home Goods, but I've linked to a very similar set below.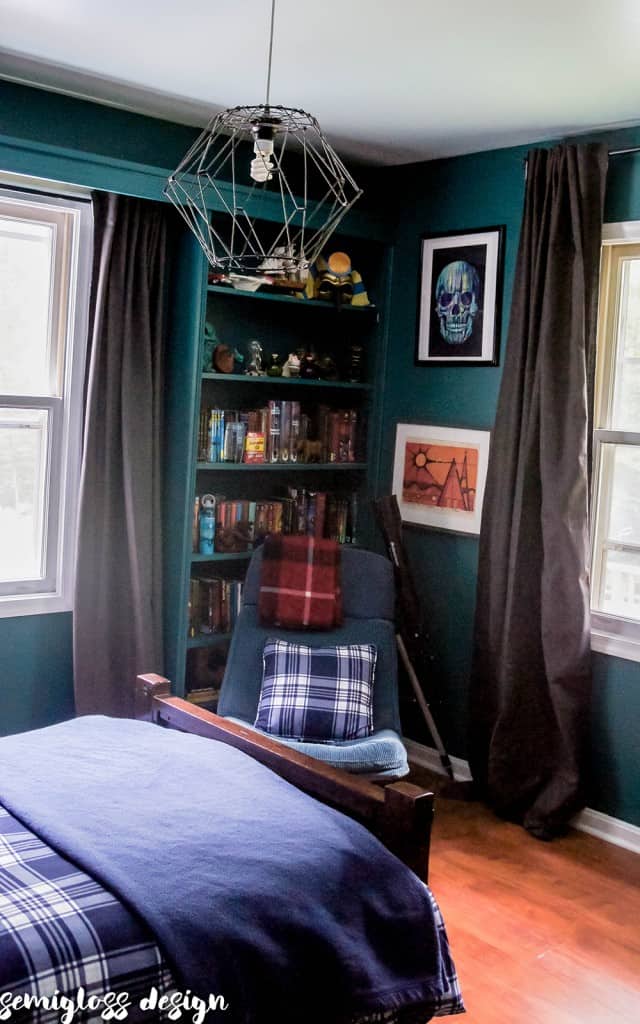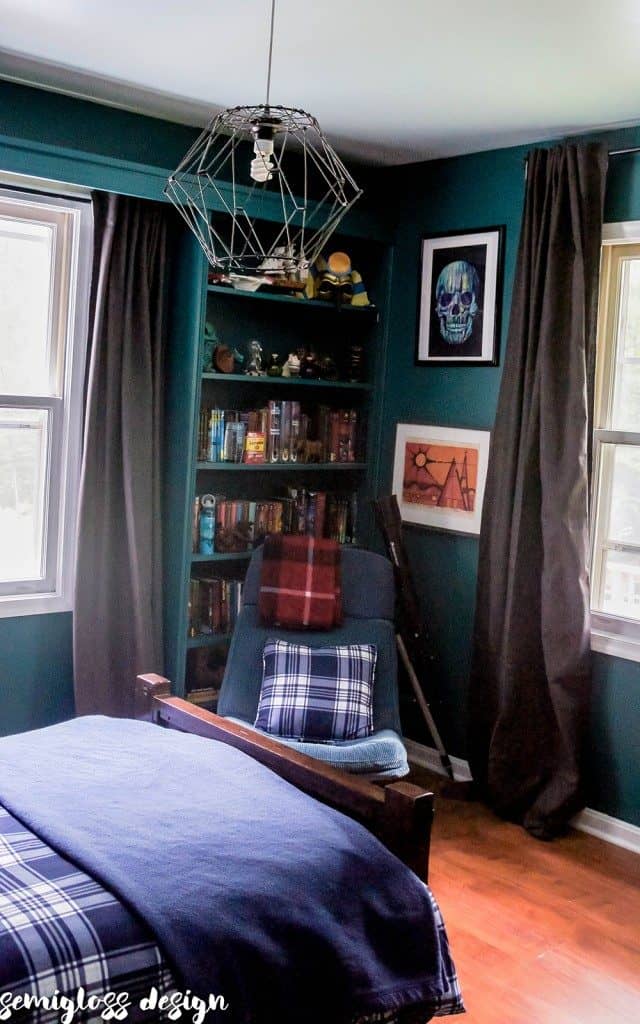 The curtains still need to be hemmed and ironed. For now, they add much needed privacy. His room overlooks the deck and the pool, so he is happy to have them hung.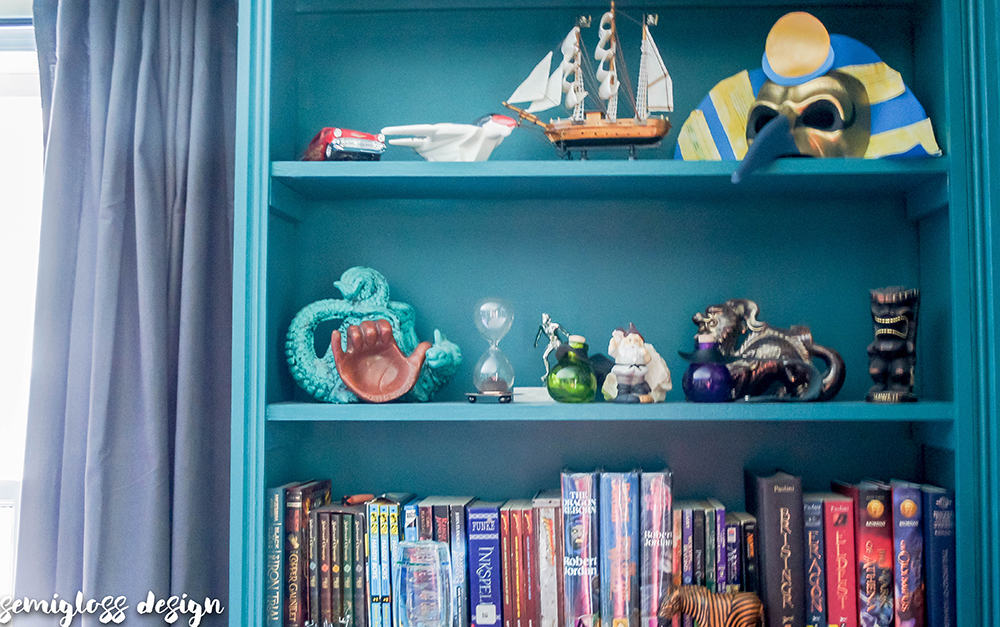 His bookshelves hold a mixture of books and treasures.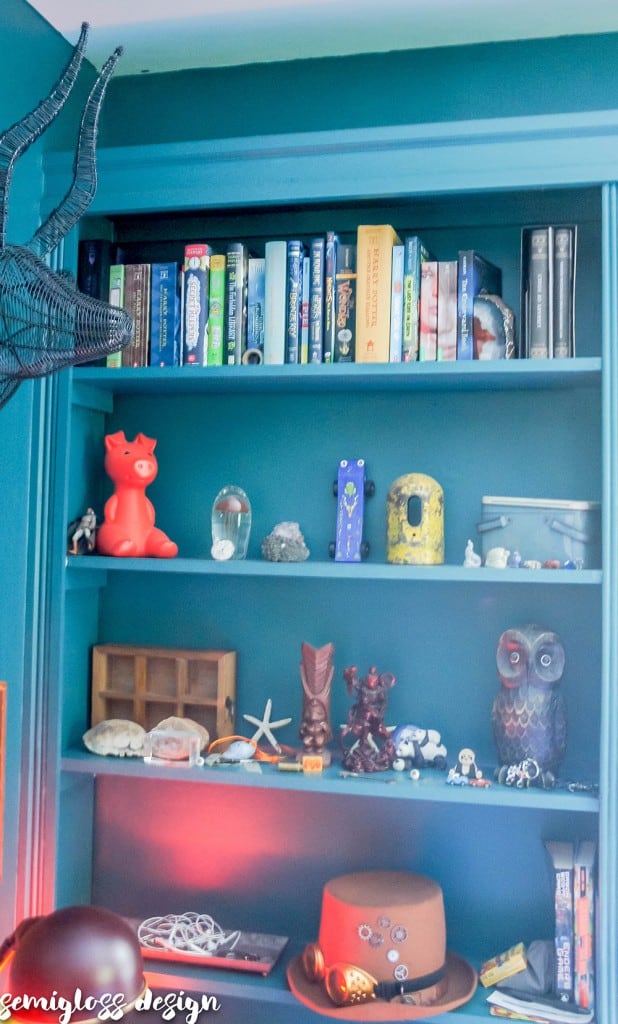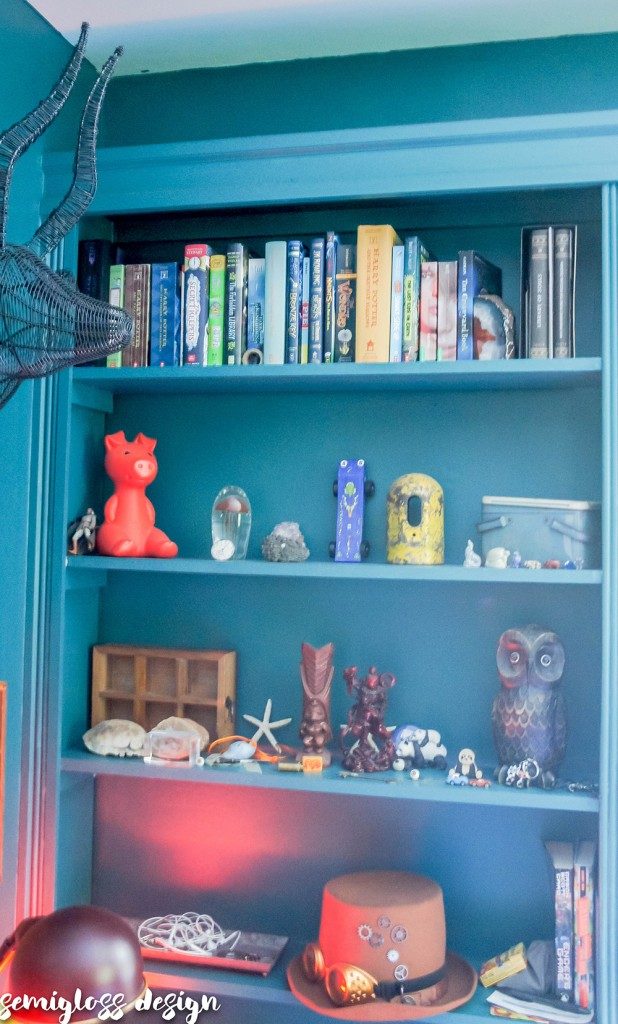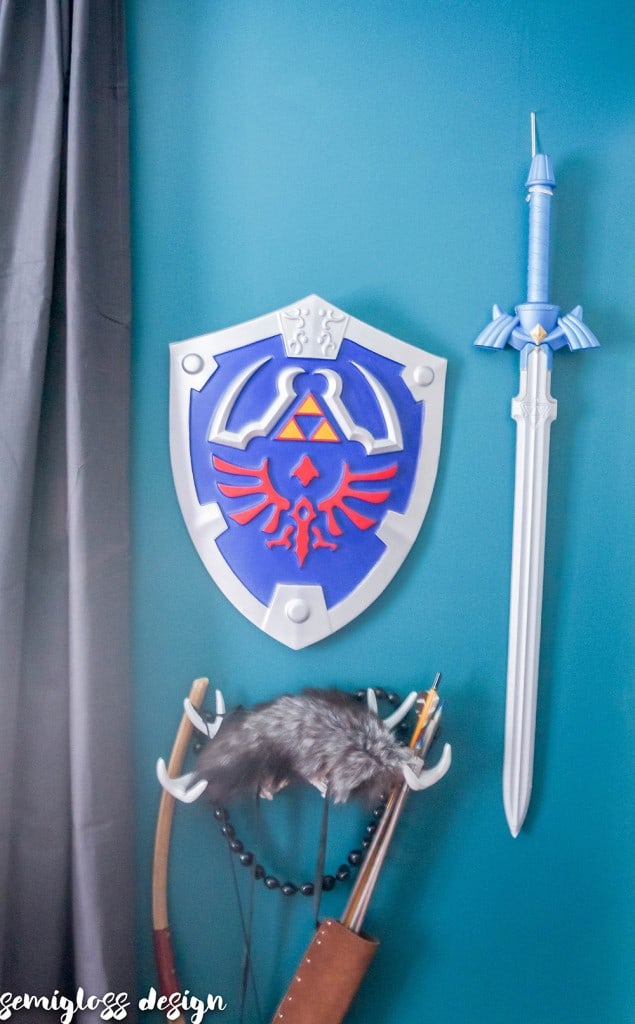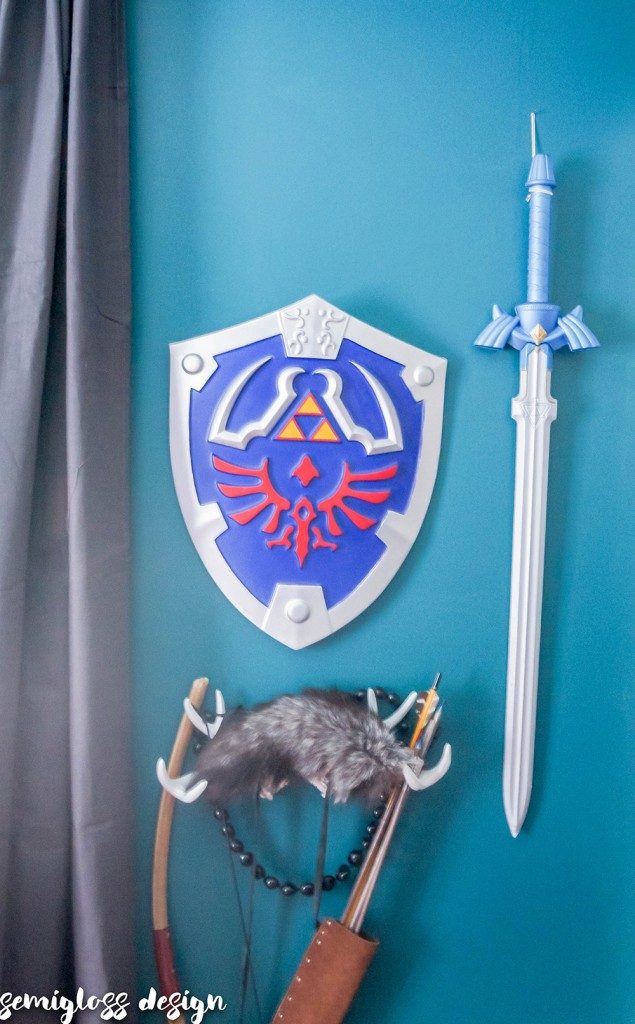 He's getting too old to play with his toys, but they look really cool hung on the wall. We joke that in case of a zombie apocalypse, we'll run to his room and fend off maybe like one zombie. 🙂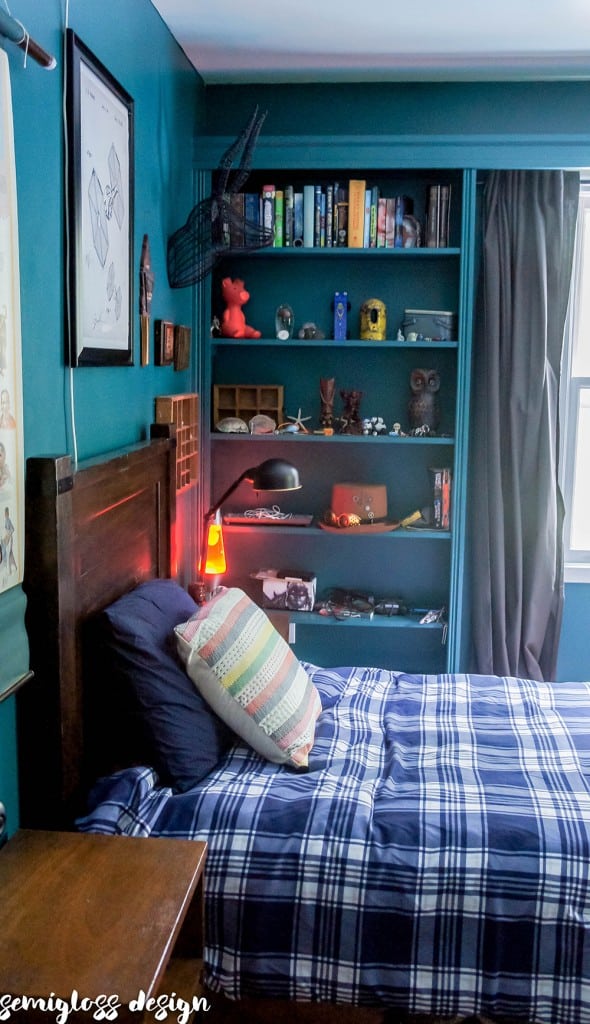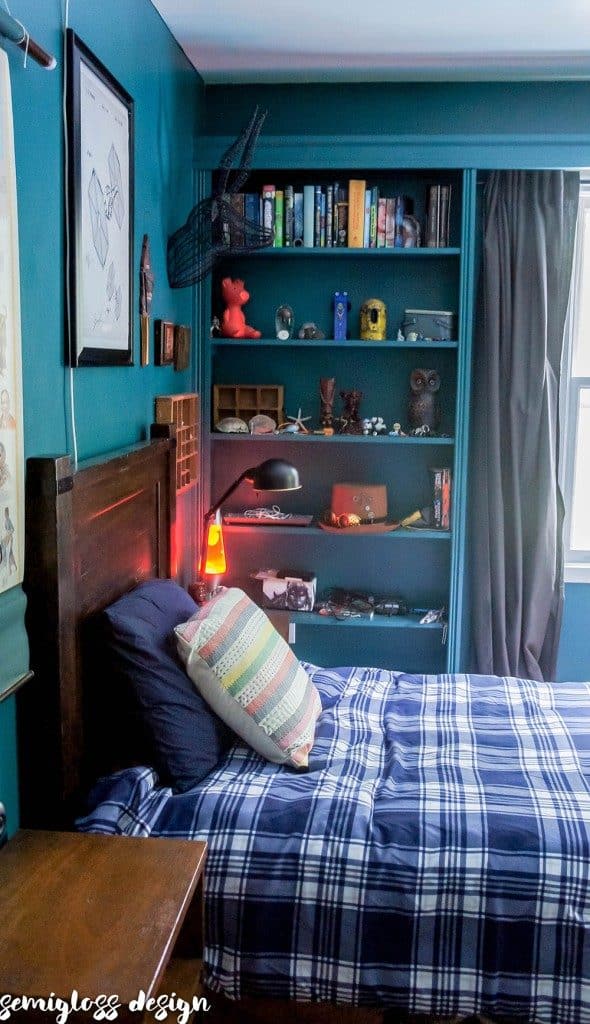 I still need to build him a desk for homework. I had envisioned hairpin legs, but he has requested pipe legs. So that's still on the agenda.
I'm so glad that his room is done and reflects his personality. We keep saying that it feels like a "real room" now. Which is always a good thing. This teen boy room should get him through a few more years. I kept the design pretty simple for that reason. Kids rooms should look good, but reflect the person who lives in there.
Now he has a haven, which is the perfect space for hiding from his sister or listening to music.
Sources
This post contains affiliate links. By purchasing an item through an affiliate link, I earn a small commission at no extra cost to you.
Bed (similar) | Bedding (similar) | Curtains | Lamp (similar) | Lava lamp | Map (similar)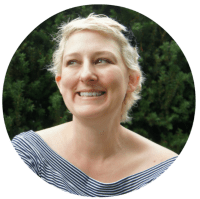 Emy is a vintage obsessed mama of 2 DIYer who loves sharing affordable solutions for common home problems. You don't need a giant budget to create a lovely home. Read more…