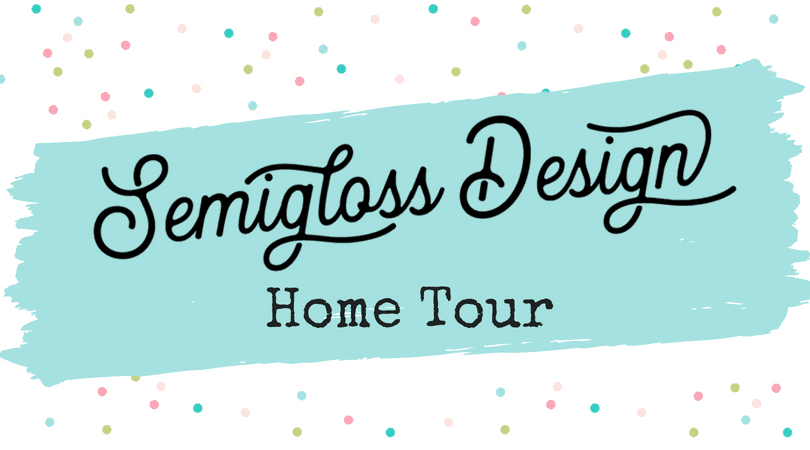 We bought our home in June 2014 and have worked non-stop since we closed on it. Things change fast around here.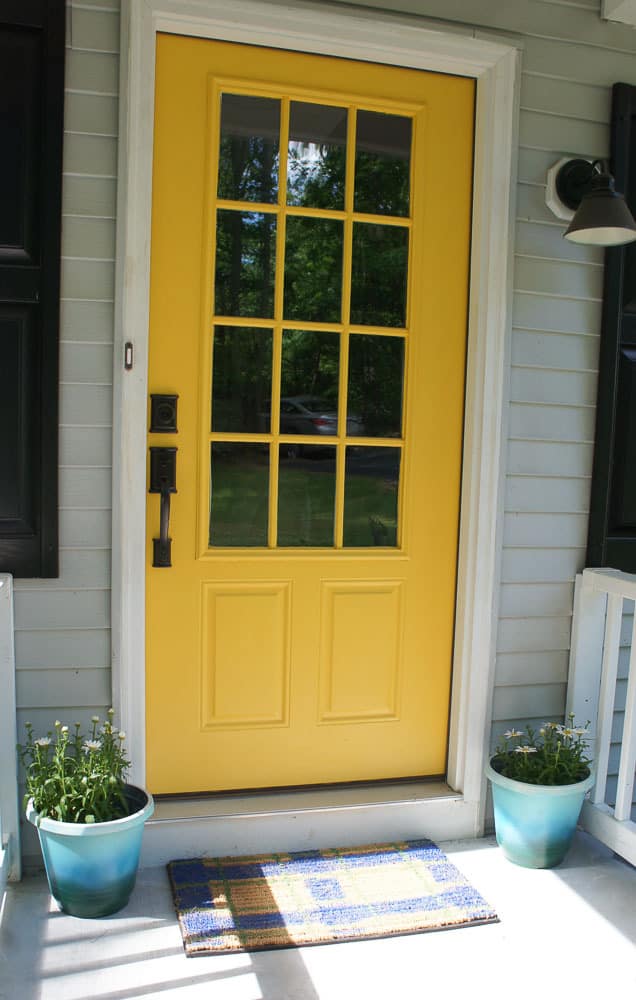 We fell hard for this little house in the woods. After living in a townhouse in suburbia, we fell in love with the land. The house, while cute on the outside, needed a bit of modernization. Luckily, my husband and I aren't afraid to get our hands dirty. We try to keep our renovations budget friendly and DIY filled because it brings us joy to see what we can create. It's not necessary to spend a ton of money to make your home into your dream home.
Front yard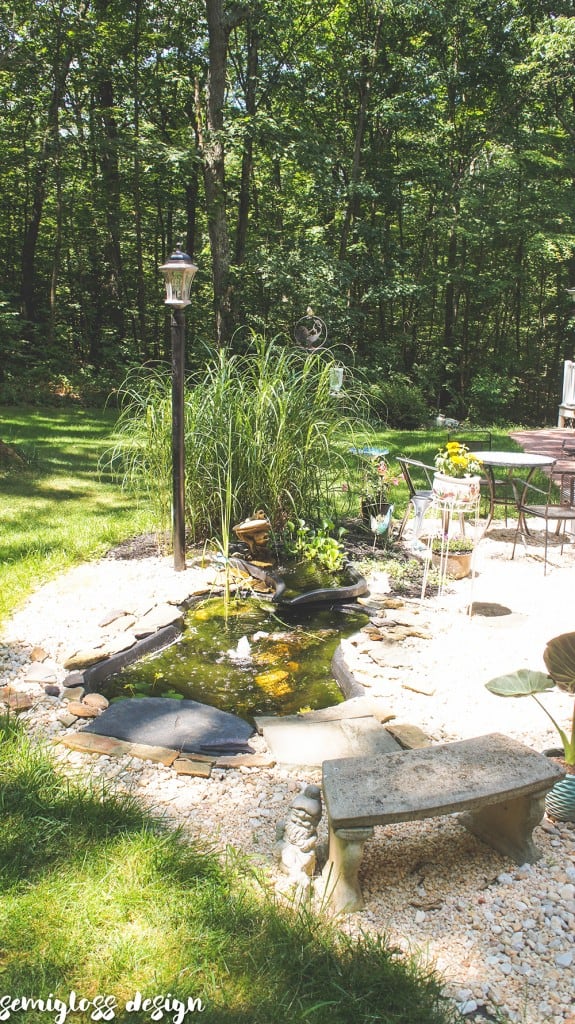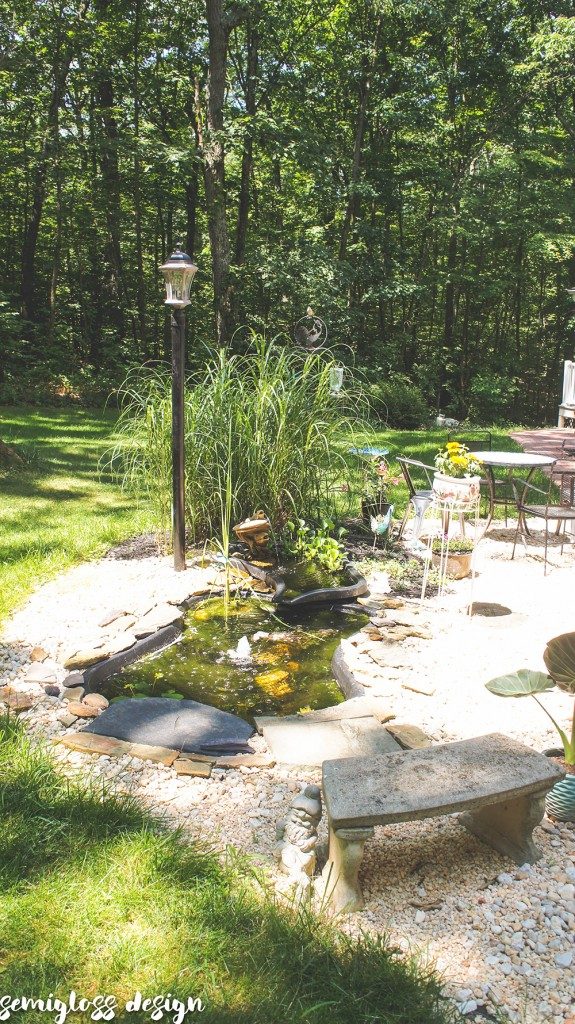 We recently expanded our rock garden around the pond. This acts as a makeshift patio area, while being a low maintenance garden.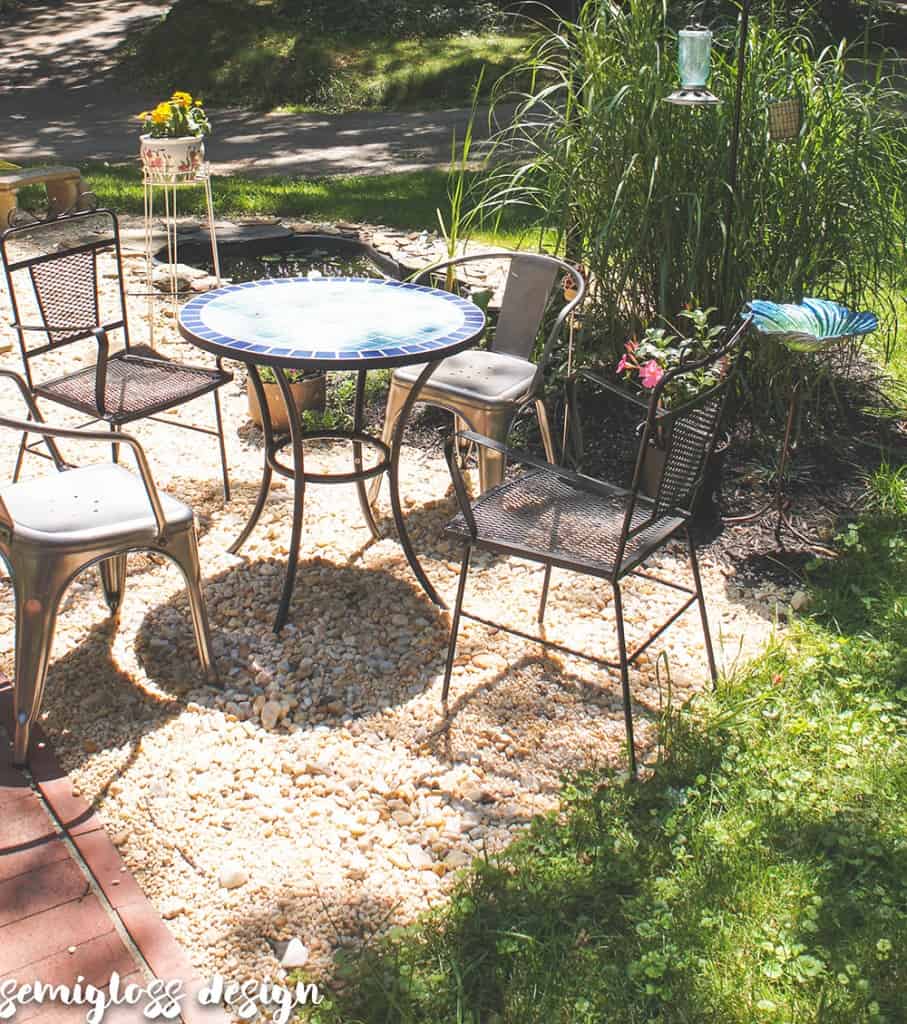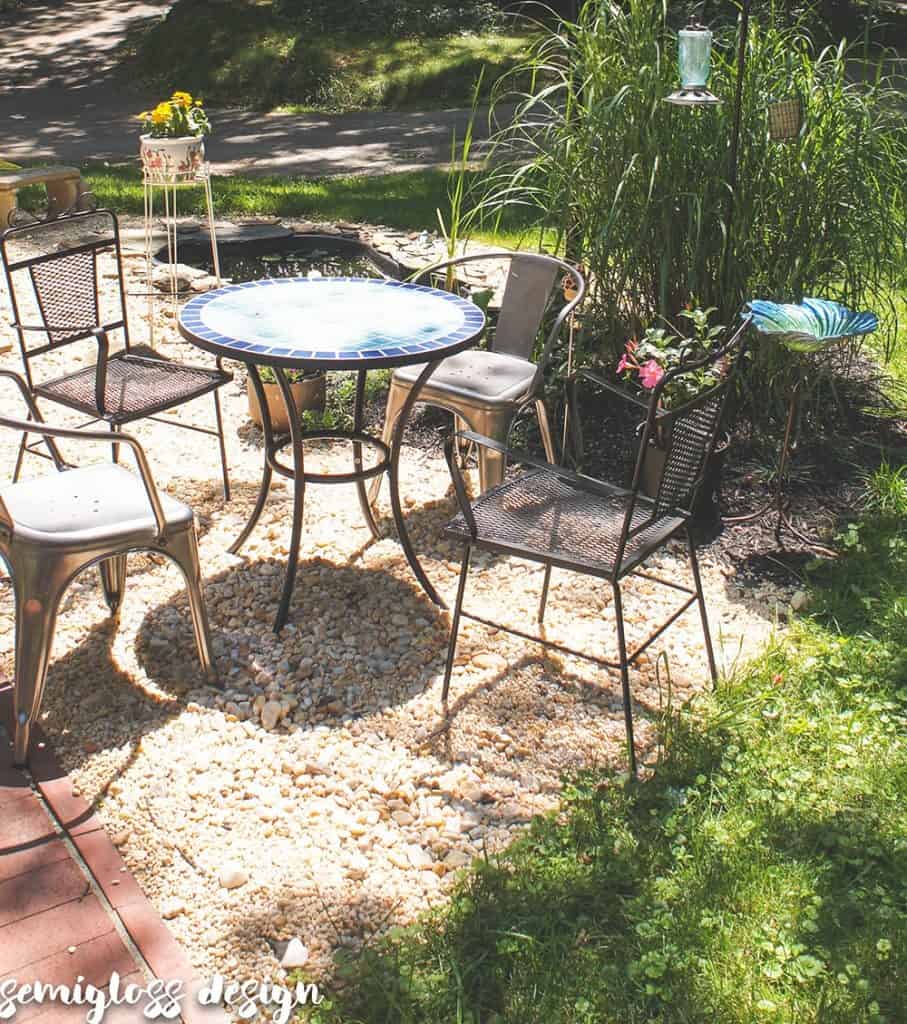 Read more about our outside areas in my summer outdoor living tour.
Living Room/ Office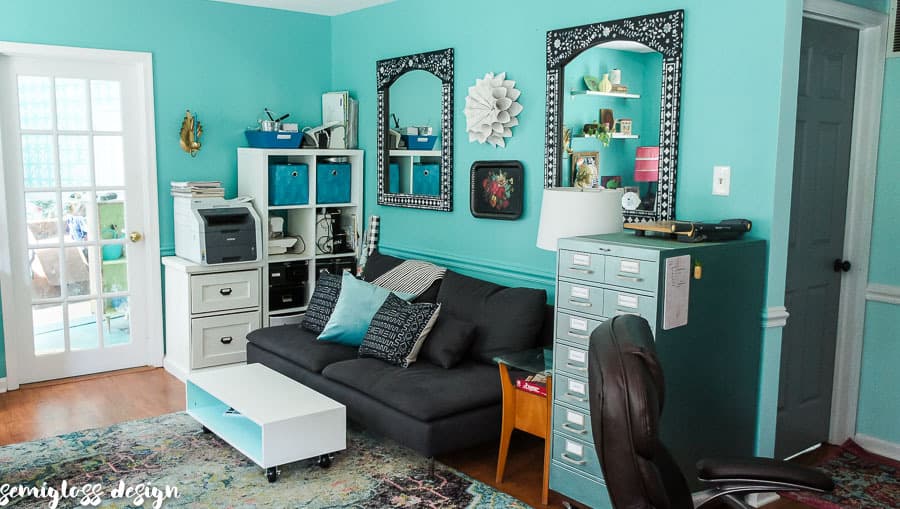 The living room also serves as my office until we finish the basement.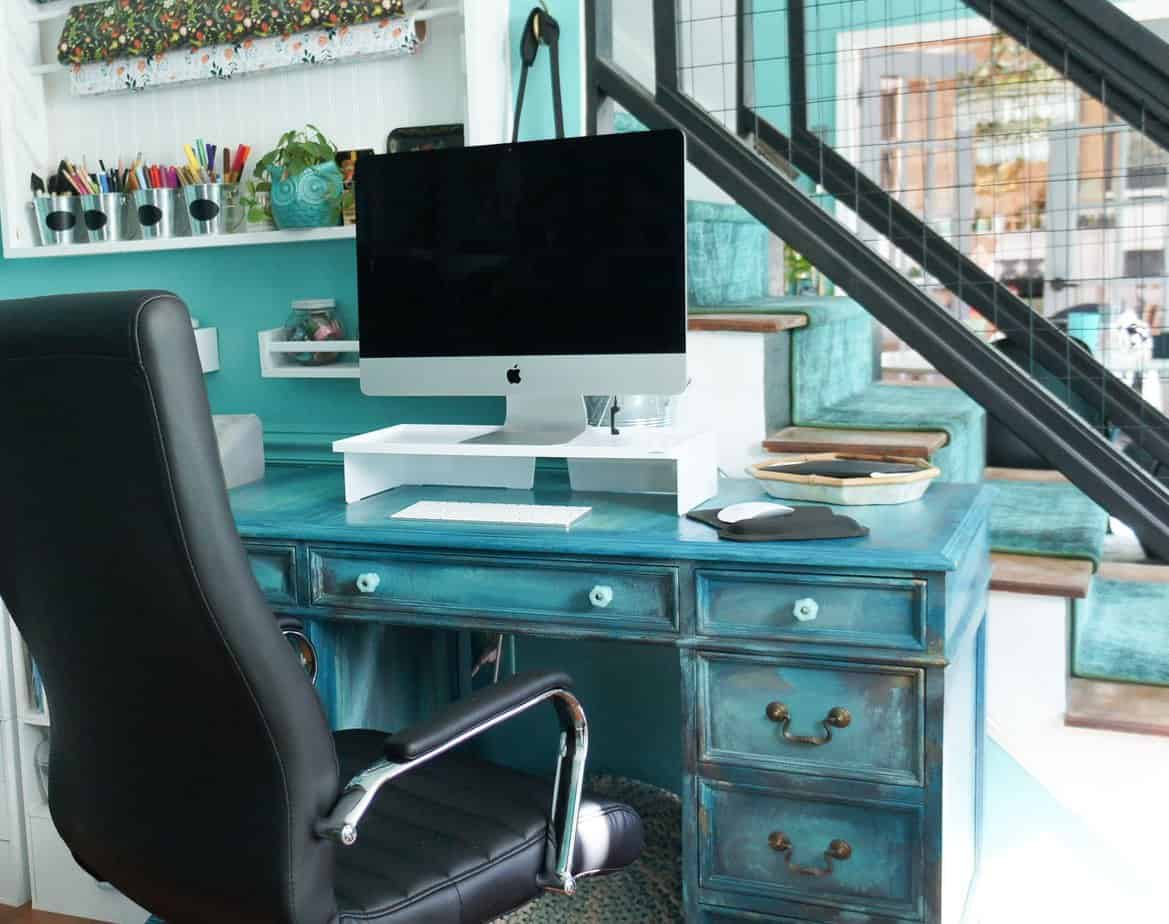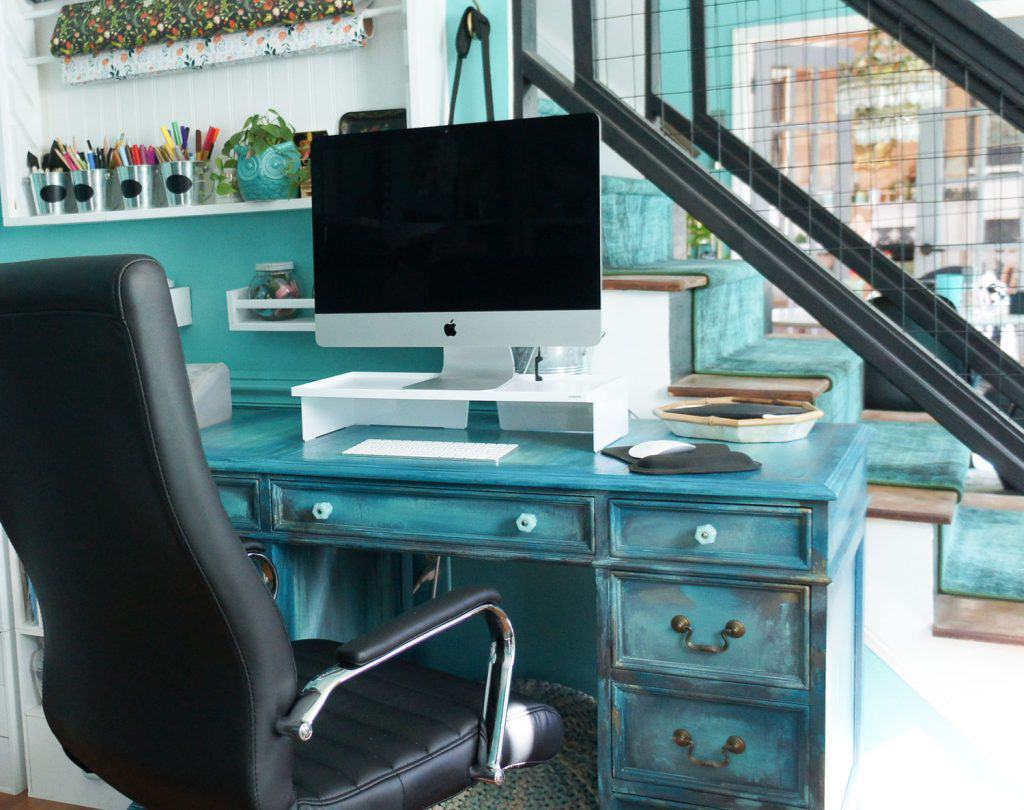 Paint color: SW Cooled Blue
Dining Room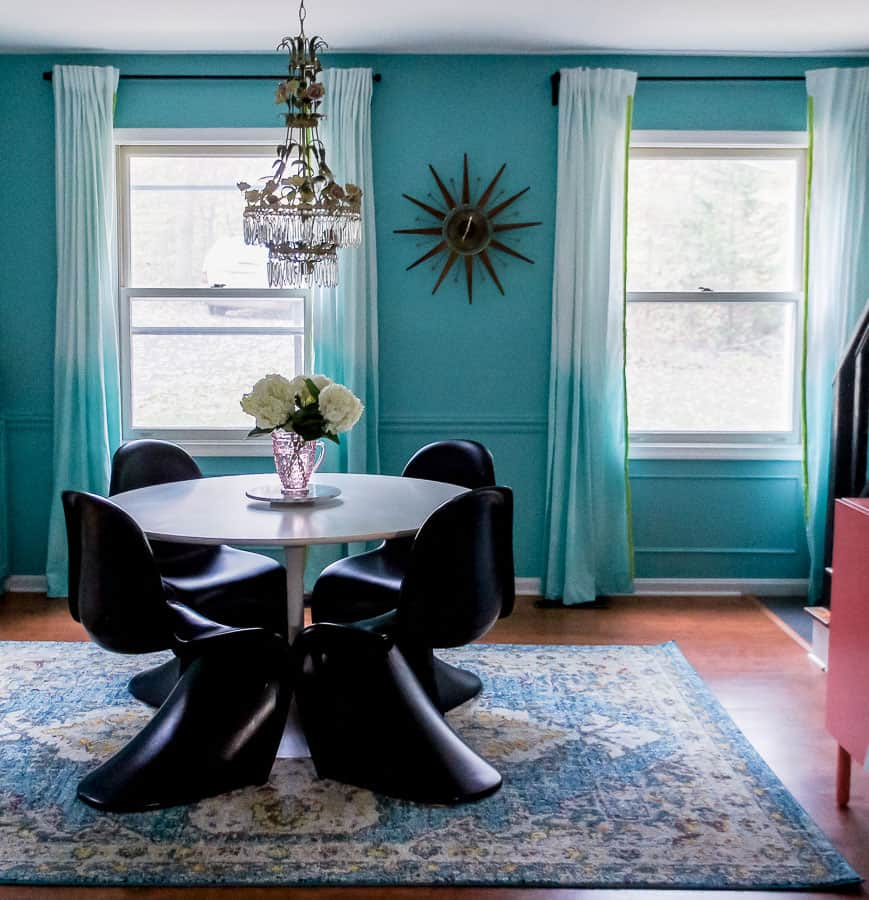 I gave our dining room a colorful makeover in the Fall 2018 ORC.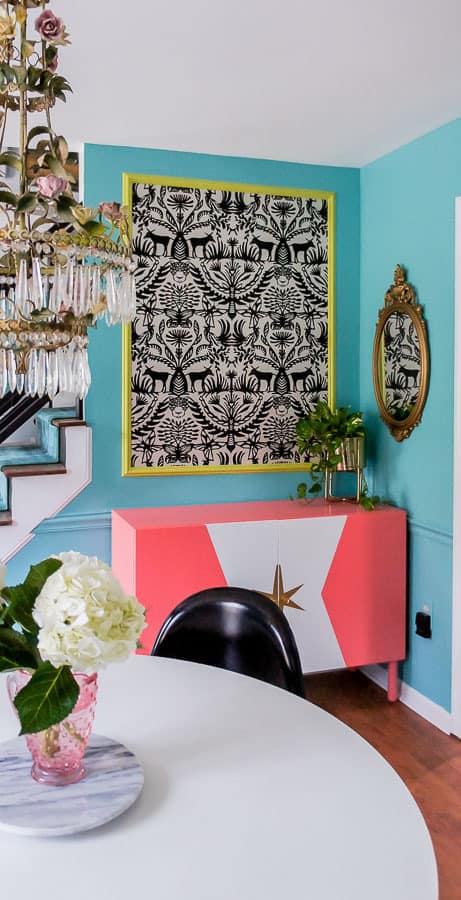 Kitchen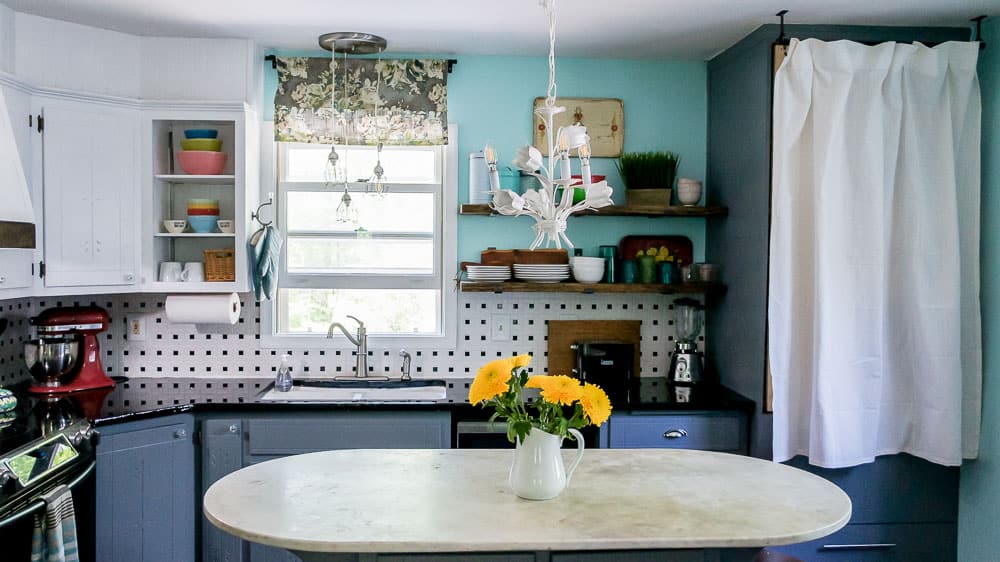 The kitchen recently had a colorful makeover. Check it out!
Kid's Bathroom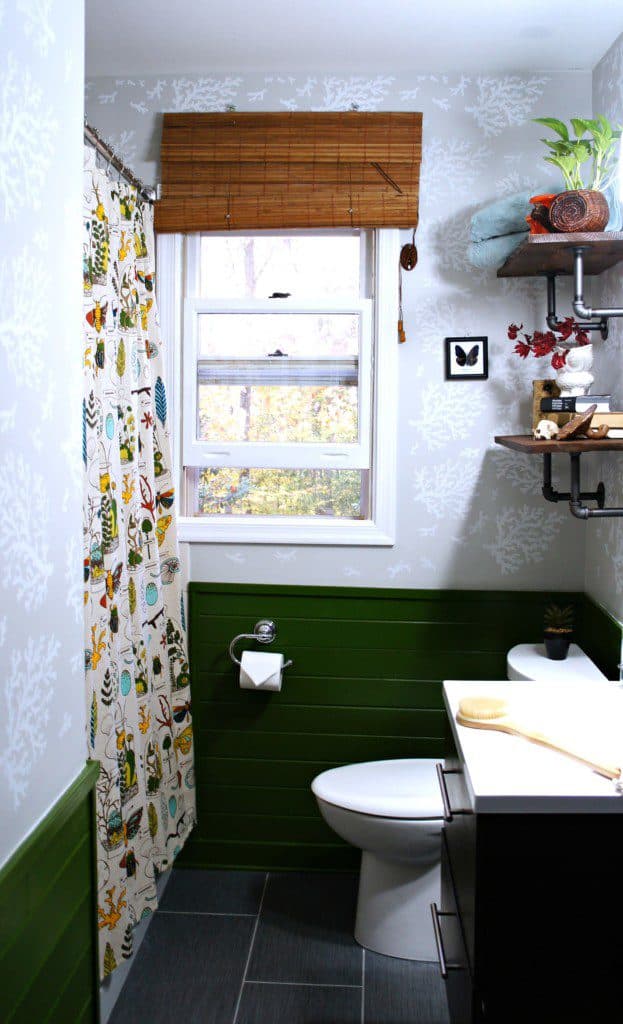 I updated this bathroom in fall 2016 for the One Room Challenge. It was the first room where I did everything that I wanted, no matter how weird it seemed. It ended up being one of my favorite rooms in the house and gave me the courage to follow my decorating instincts.
Son's Room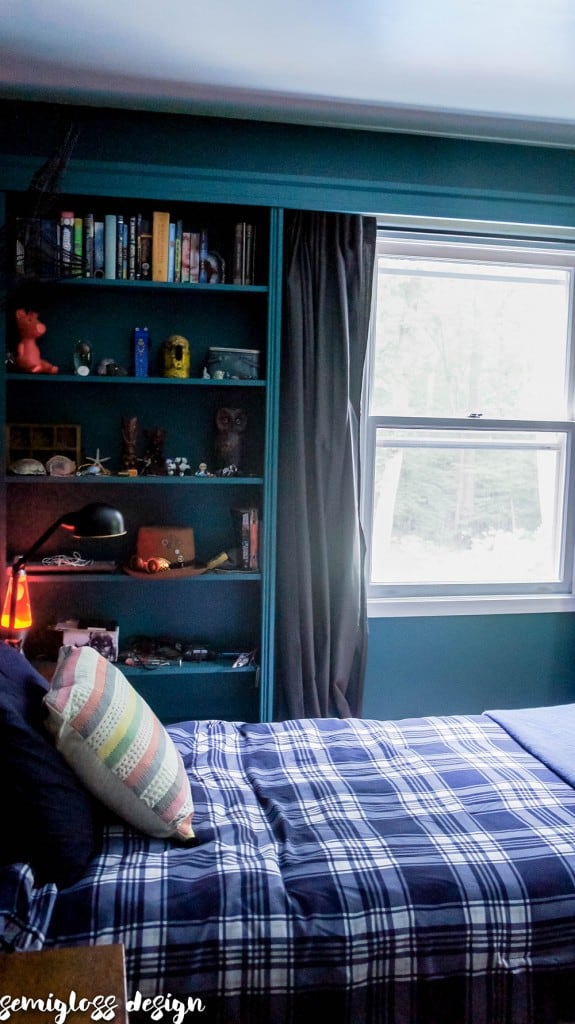 My son's room received a makeover that's full of personality, just like he is.
Stairs and Hallway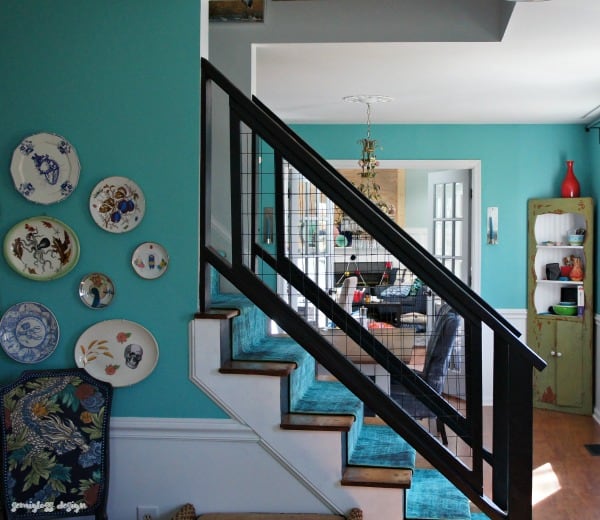 Our staircase and hallway used to be a boring, overlooked spot in the house. Now, it's full of color and personality. We wallpapered the hallway, stripped and painted the stairs, built new railings, added a fun runner and added a copper handrail.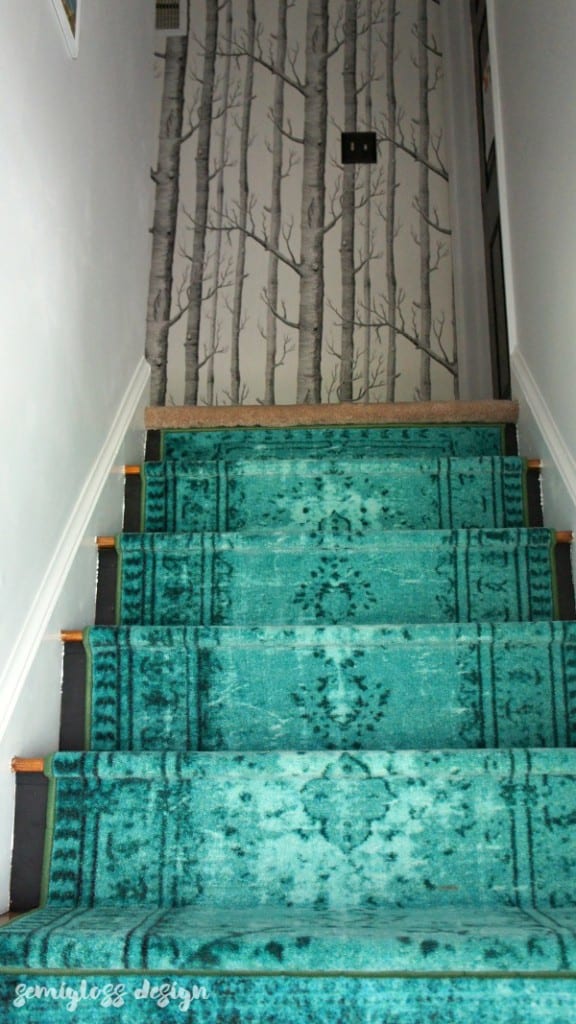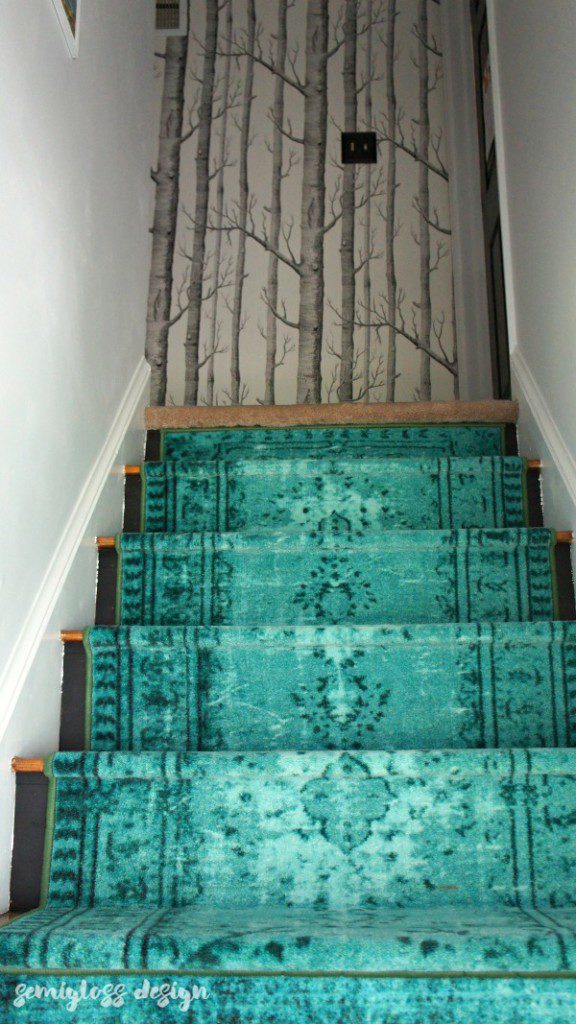 Sunroom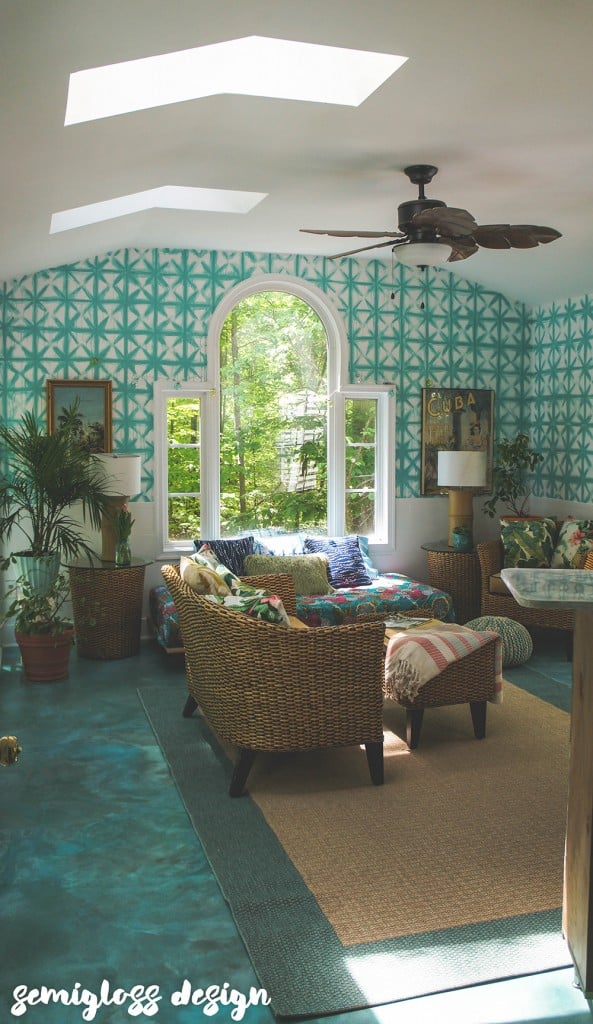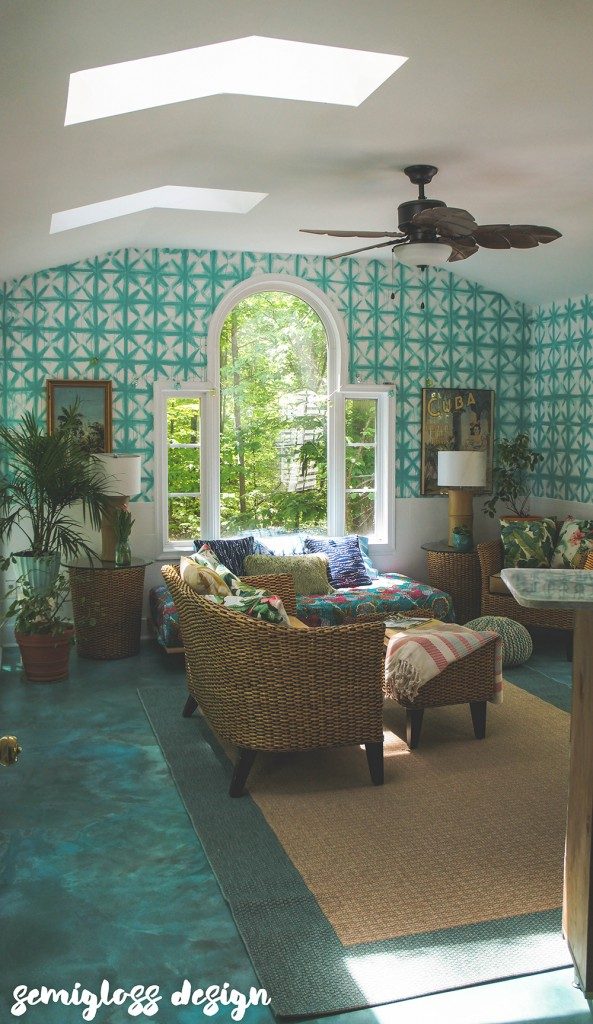 Our sunroom was another overlooked, boring room. In 2017, we gave it a makeover for the One Room Challenge. We added a fun shibori pattern to the walls, gave the floors a concrete skim coat, then stained the floors, added a bar with custom epoxy countertops, and built a simple daybed.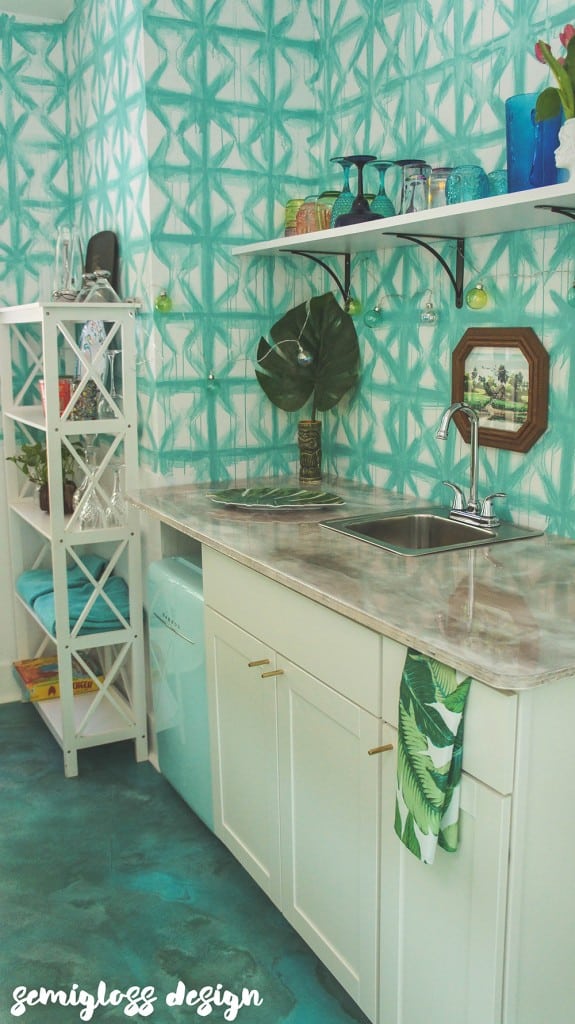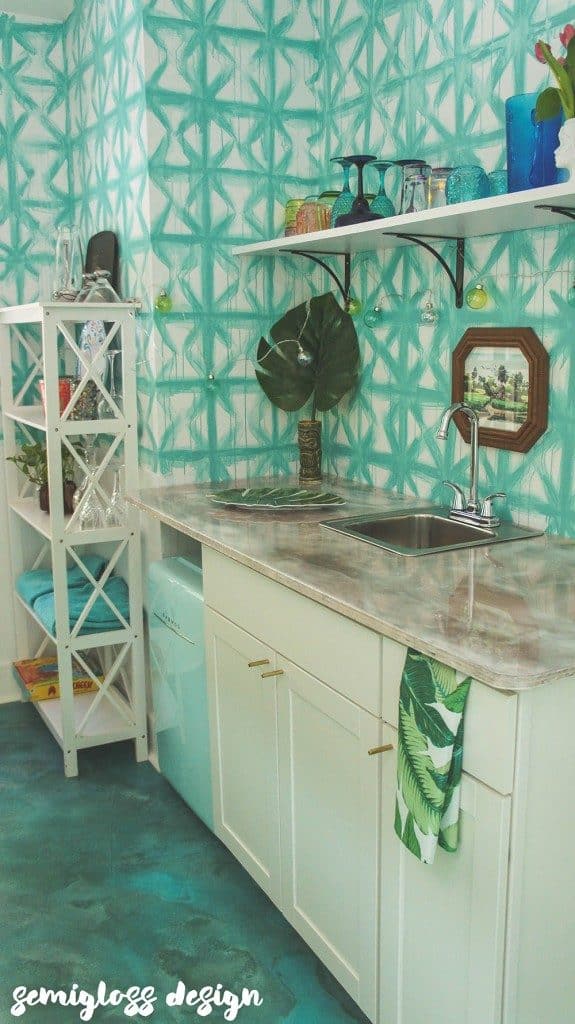 This room is now used on a daily basis.
Family Room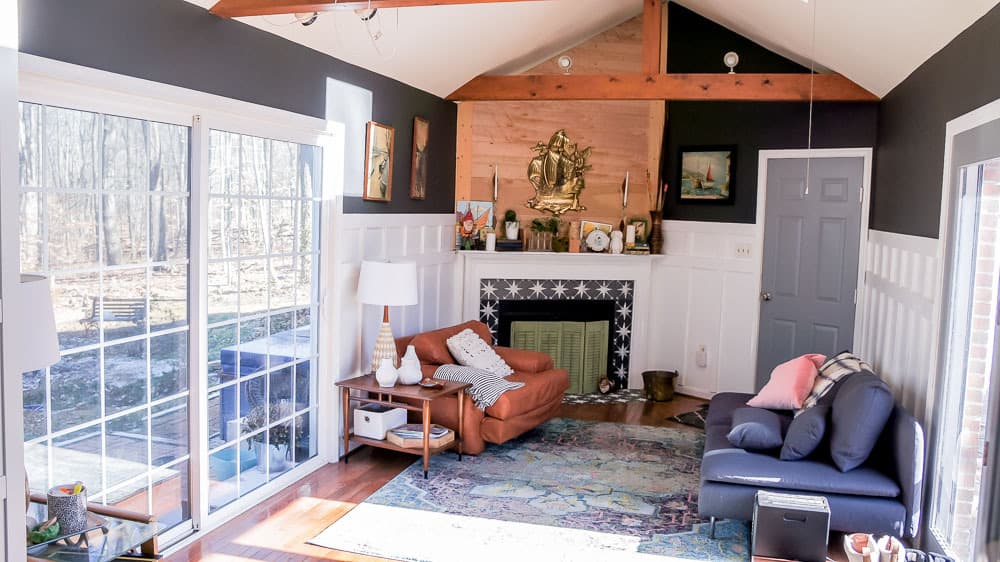 I stenciled the fireplace because the slate was old and tired looking. This room needs a lot more work.
Outside Areas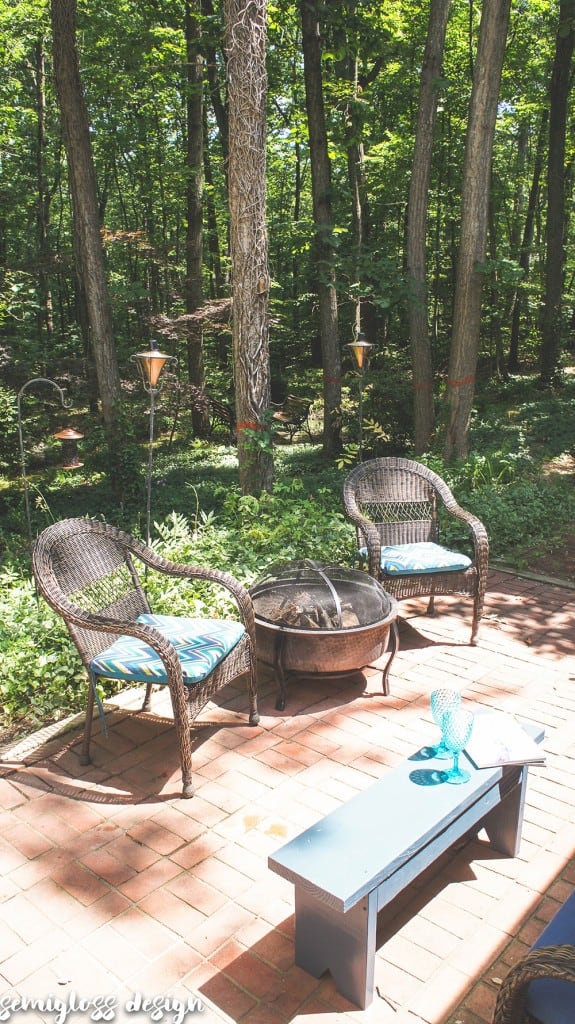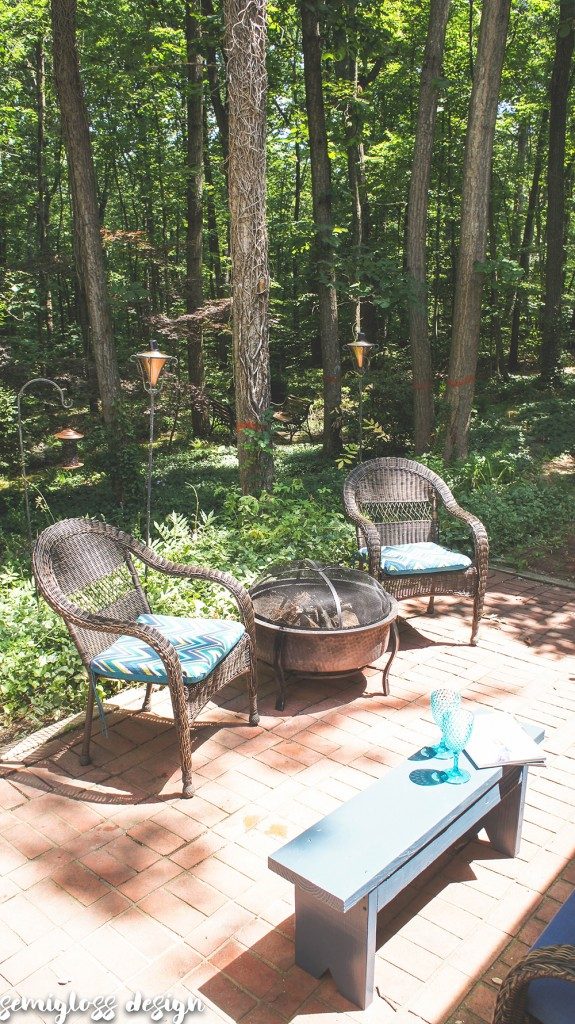 We love spending time outside.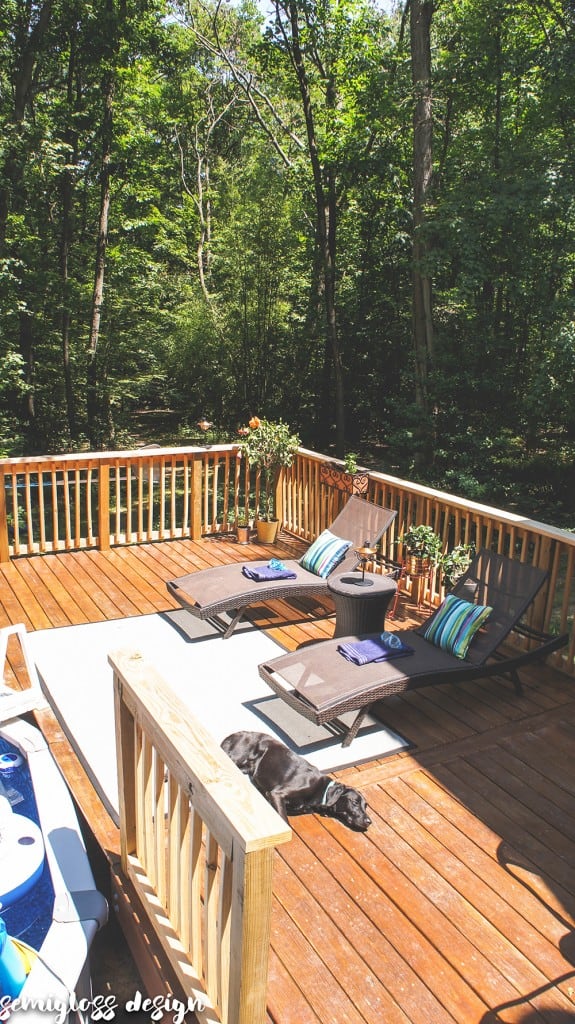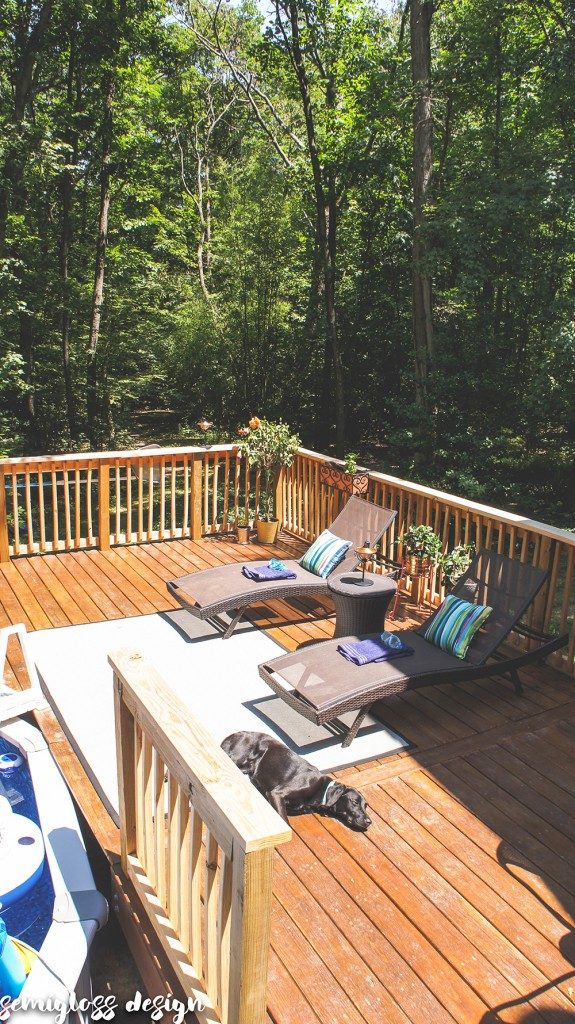 My husband built the deck around our above ground pool in 2015. It has become our favorite place to spend our weekends. More outside info here.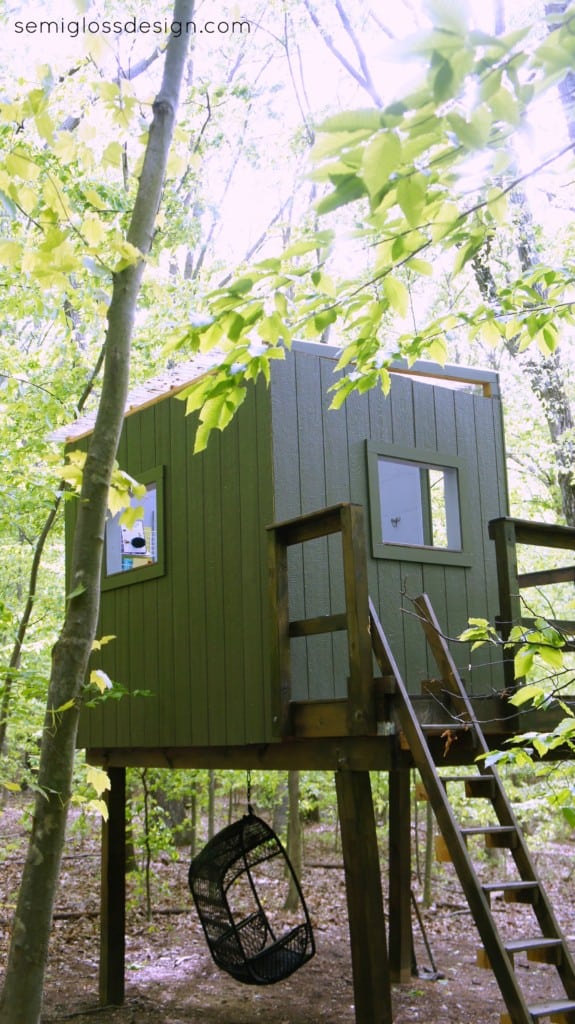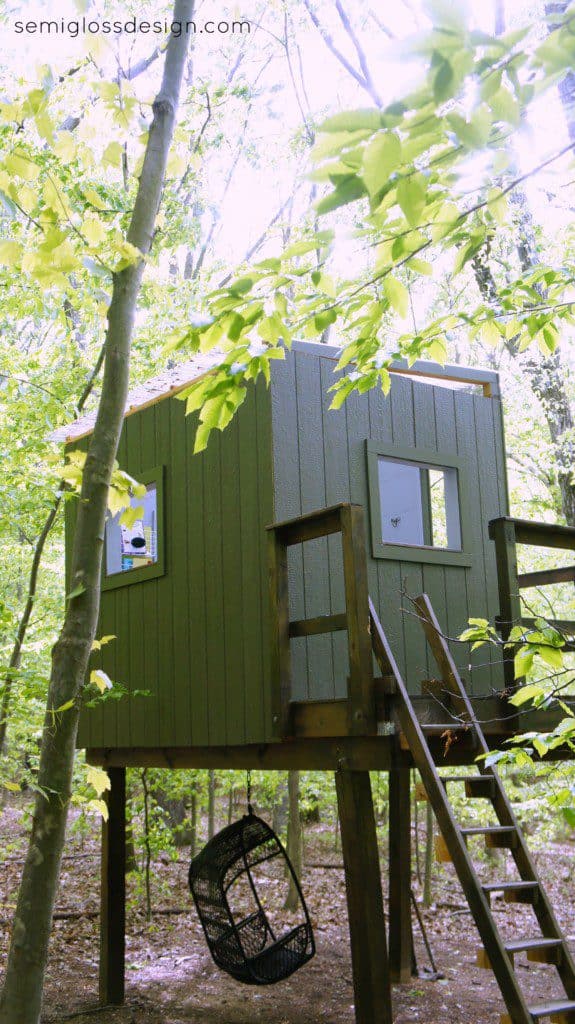 My husband built the kids this treehouse the first summer we lived here. We finished it up for the One Room Challenge in spring 2016. We have since replaced the hanging chair with a tire swing.
Master Bedroom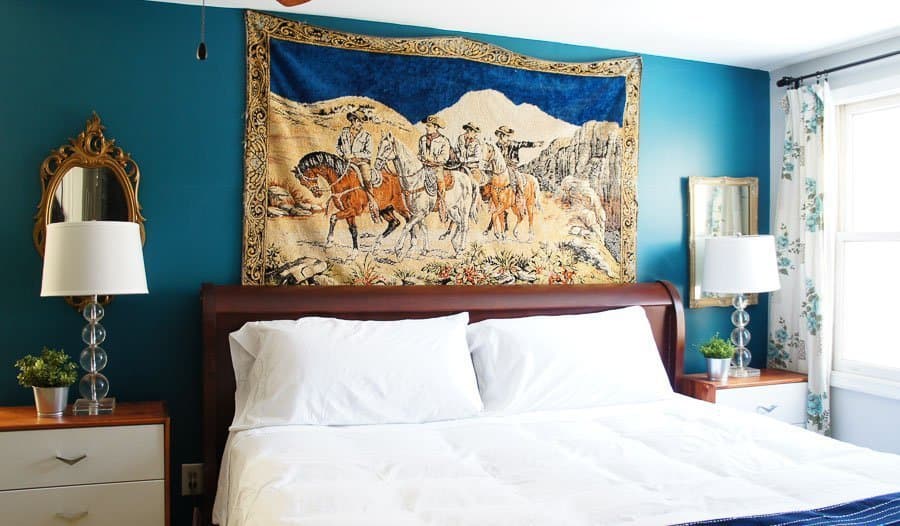 Our master bedroom is a room that I can't see changing anytime soon.
Master Bathroom
In 2016, I painted and stenciled the vinyl floors. It still looks great a year later. We built a new countertop and added shiplap to the walls.
Daughter's Room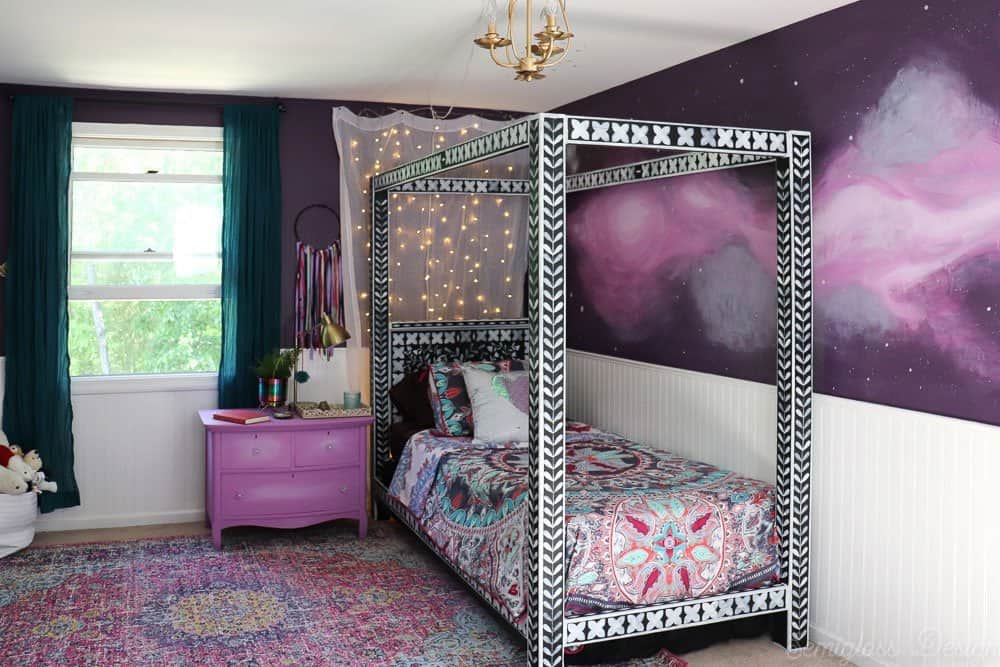 I redid my daughter's room in Spring 2019 to reflect her colorful personality.
Basement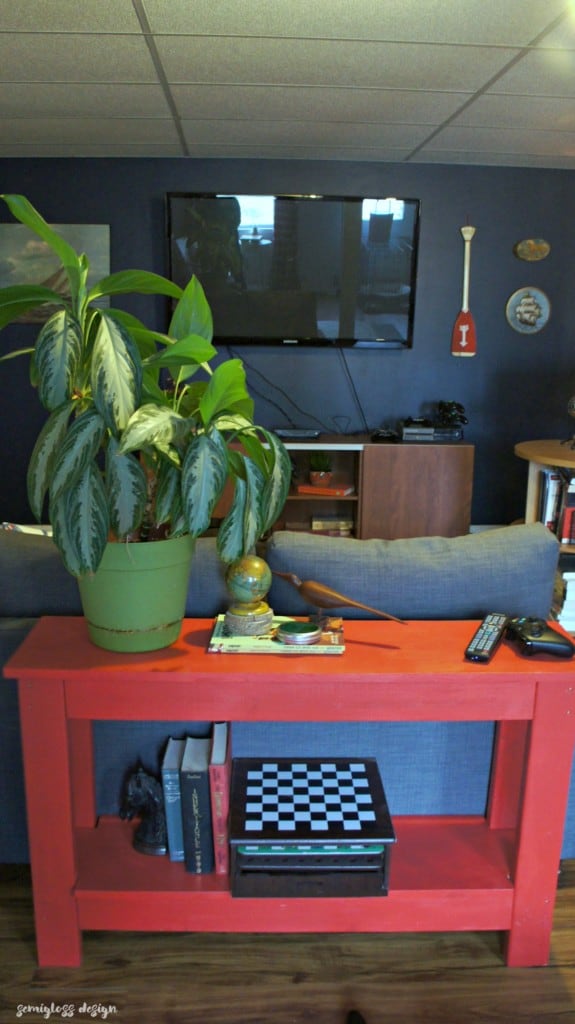 Our basement gets a lot of use for Minecraft marathons and watching movies together.
We also have the unfinished portion of our basement to get to. One day…