An Un-sponsored Review of Floor & Decor
Read my un-sponsored review of Floor & Decor.
Yesterday, I went with a friend to IKEA. She's about to start a bathroom remodel, so I mentioned that there was probably a Floor & Decor nearby and talked her into checking it out.
I've always read about it, but I've never actually been to one. We went to the store in Gaithersburg, MD, outside of Washington DC.
First thing you should know, this place is huge! If you don't have one in your city, it's worth the drive to one just to see the enormous selection. The second thing you should know is that their prices are amazing. Also, the employees are so nice and helpful.
I was so impressed with the store and wanted to share some of my favorite tiles.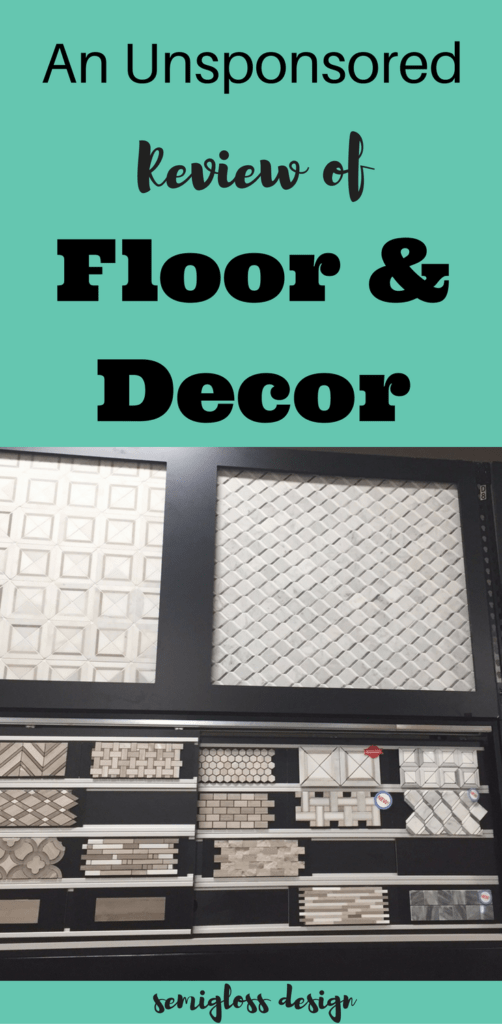 Floor & Decor
***Note: as the title says, this is not a sponsored review. I just wanted to share because it truly is an amazing source for tile that most people probably don't know about.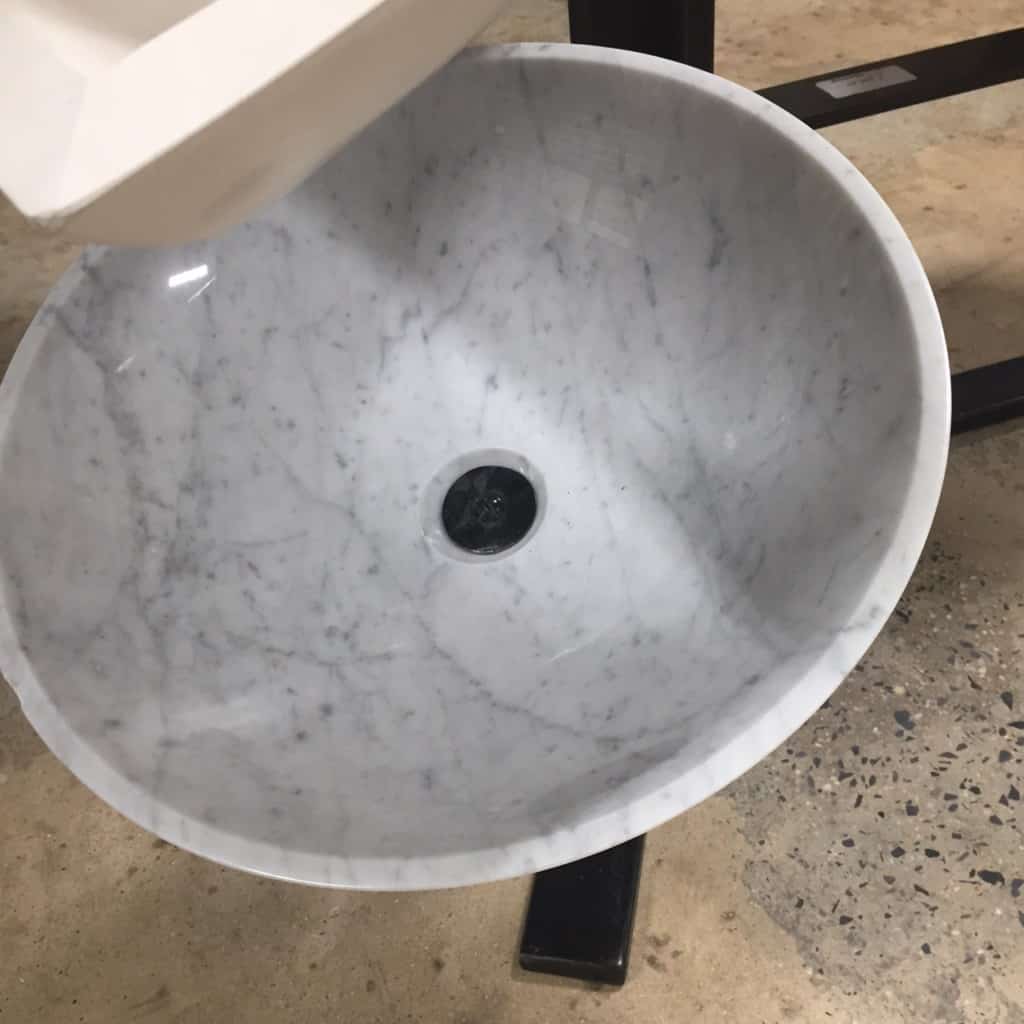 We walked in and saw walls of beautiful tile, but what really caught my eye were the vessel sinks. Every time I think I'm over vessel sinks, I see a new one that makes me swoon.
This marble sink was so pretty in person and so inexpensive! There were also sinks made from other stones and even glass sinks with really thick edges.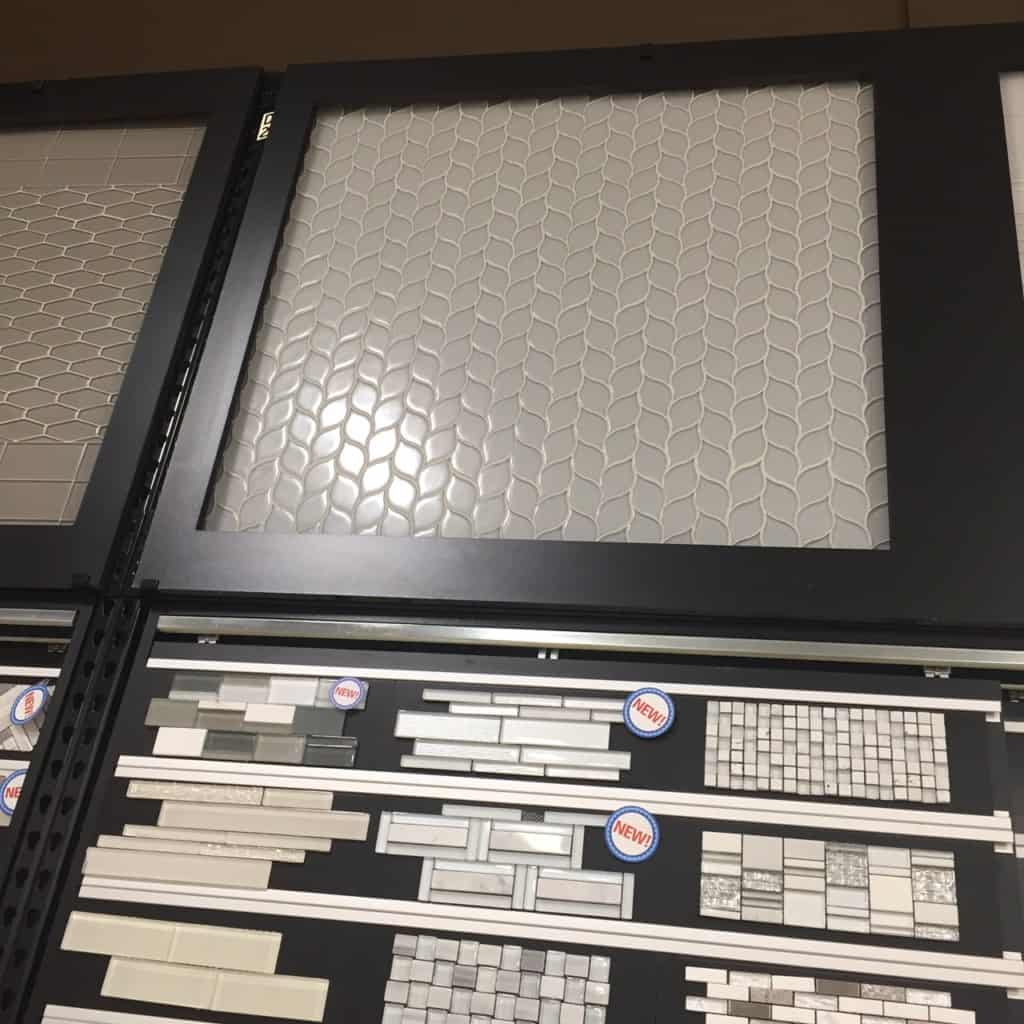 The tiles on top reminded me of flower petals or a sweater! It's such a fun shape.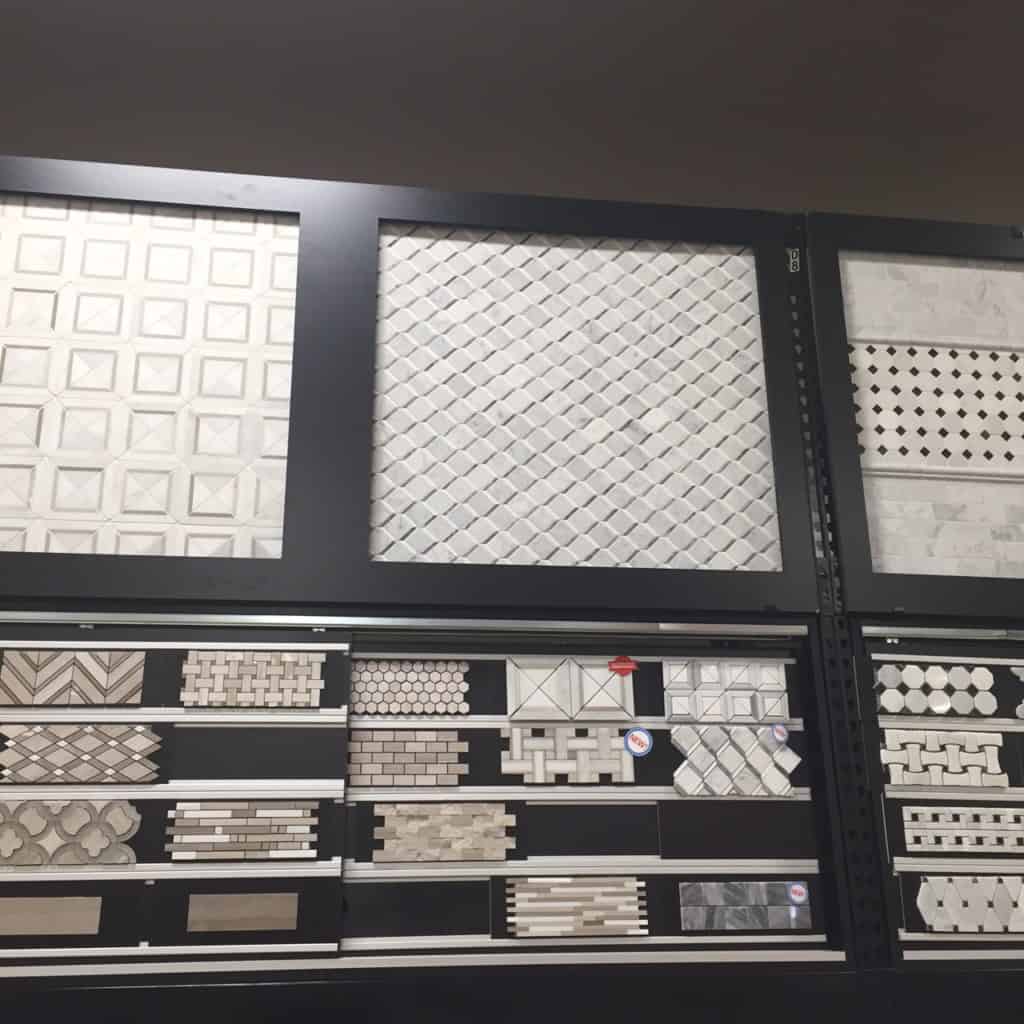 The top middle tile looked 3D in person. It was amazing. And see that quatrefoil in the bottom right? Swoon!
There are so many pretty tiles in this picture. Floor & Decor is like this picture times 500. Every time that I thought I had seen everything, I found something else pretty.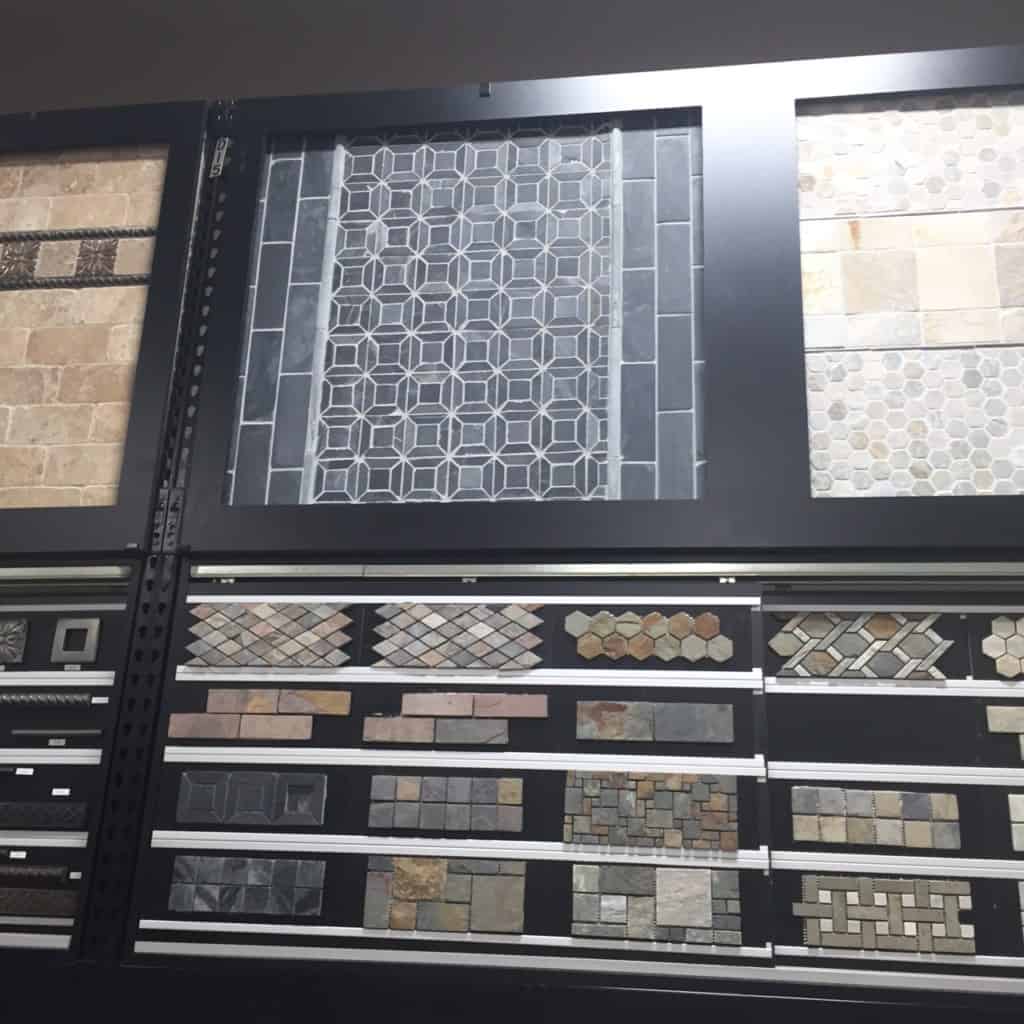 I love the pattern of the tile at the top. What a pretty look for slate!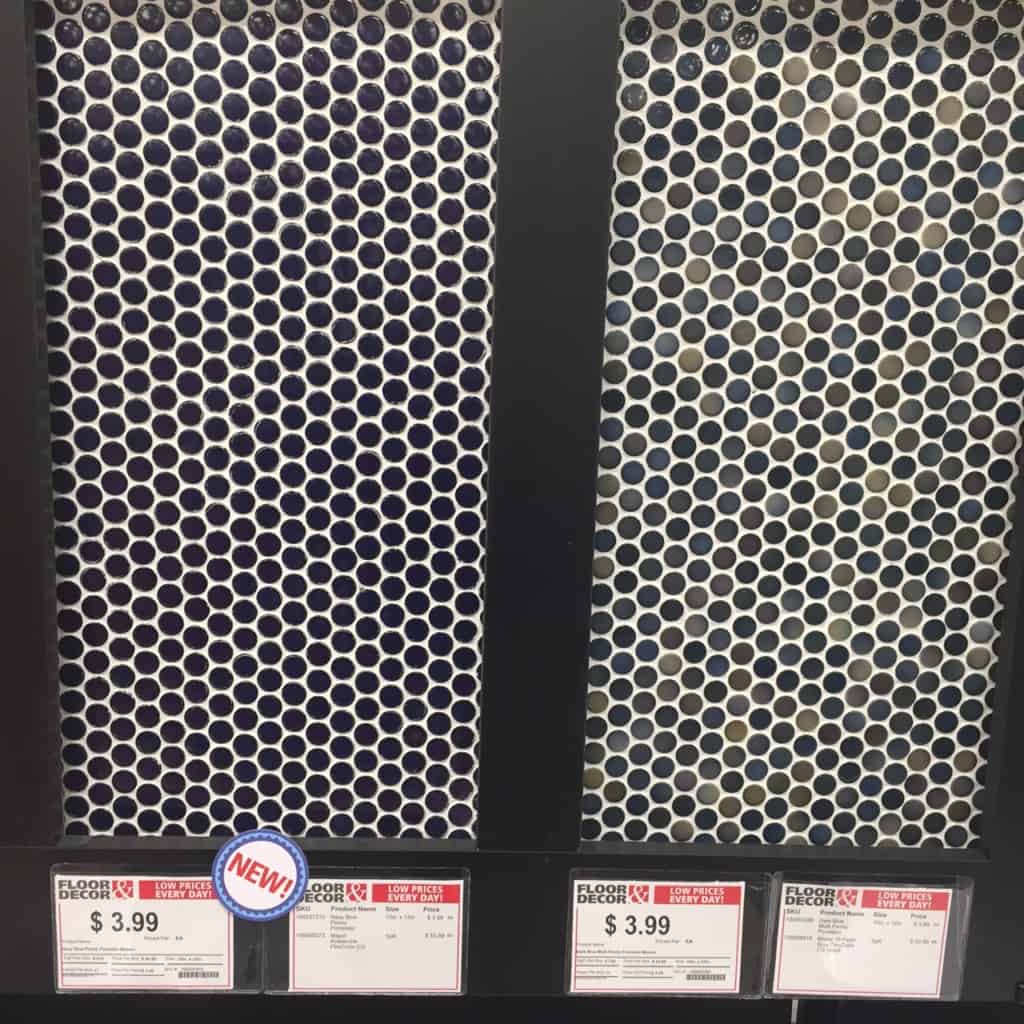 Look at these penny tiles. And yes, that price is amazing. I would estimate that they cost about 1/3 of what I'm used to seeing.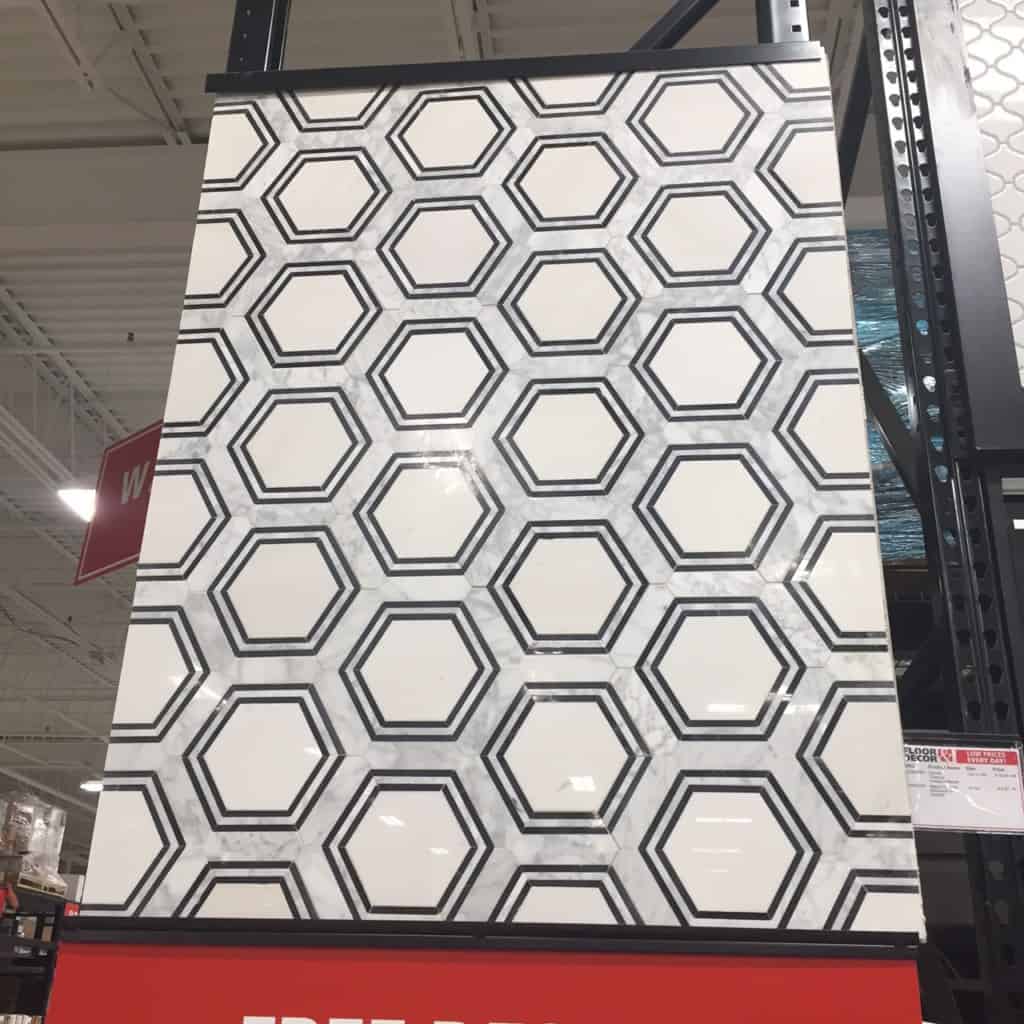 Everyone has marble, but what about octagon marble? This tile was sooooooo pretty. I feel like I said "pretty" a million times when I was there.
Plus I never stopped smiling. I felt like a kid in a candy store.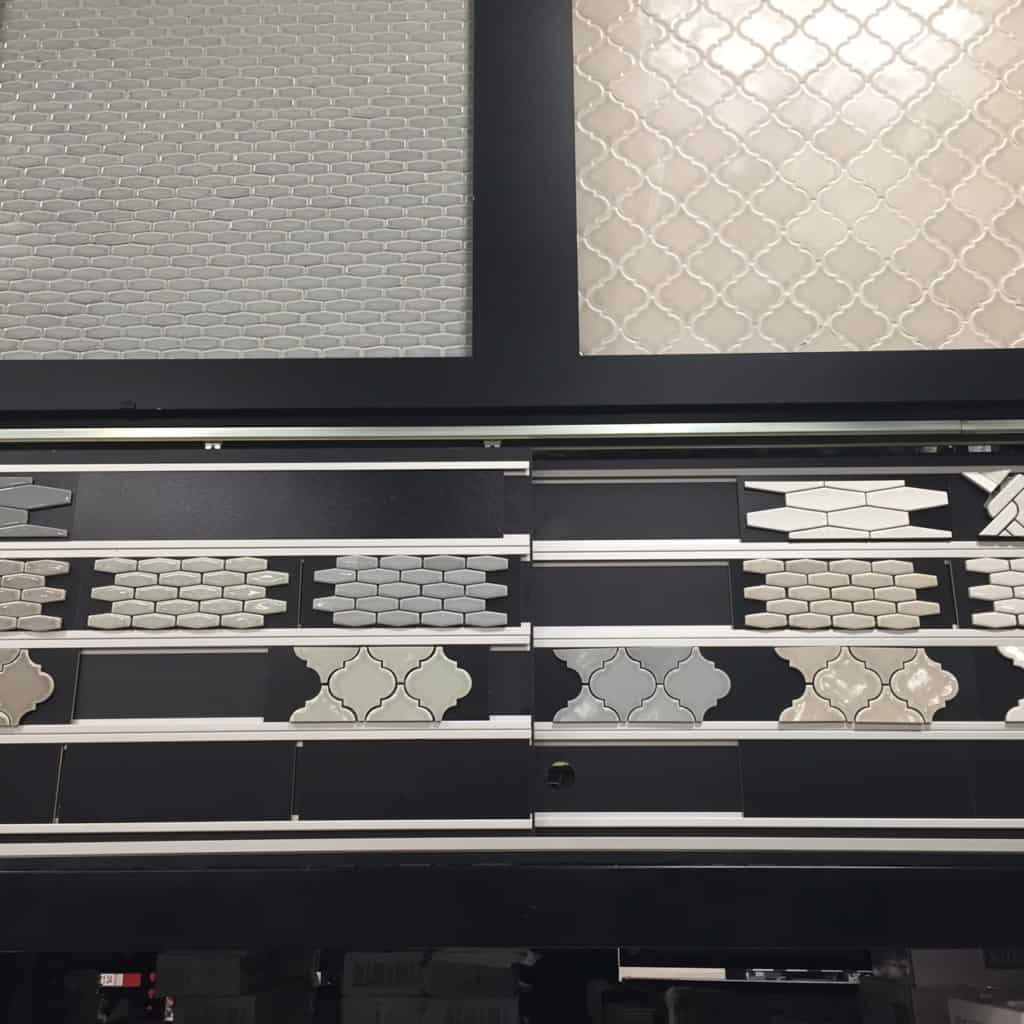 All of these tiles had the prettiest crackle texture (close up in pic below.)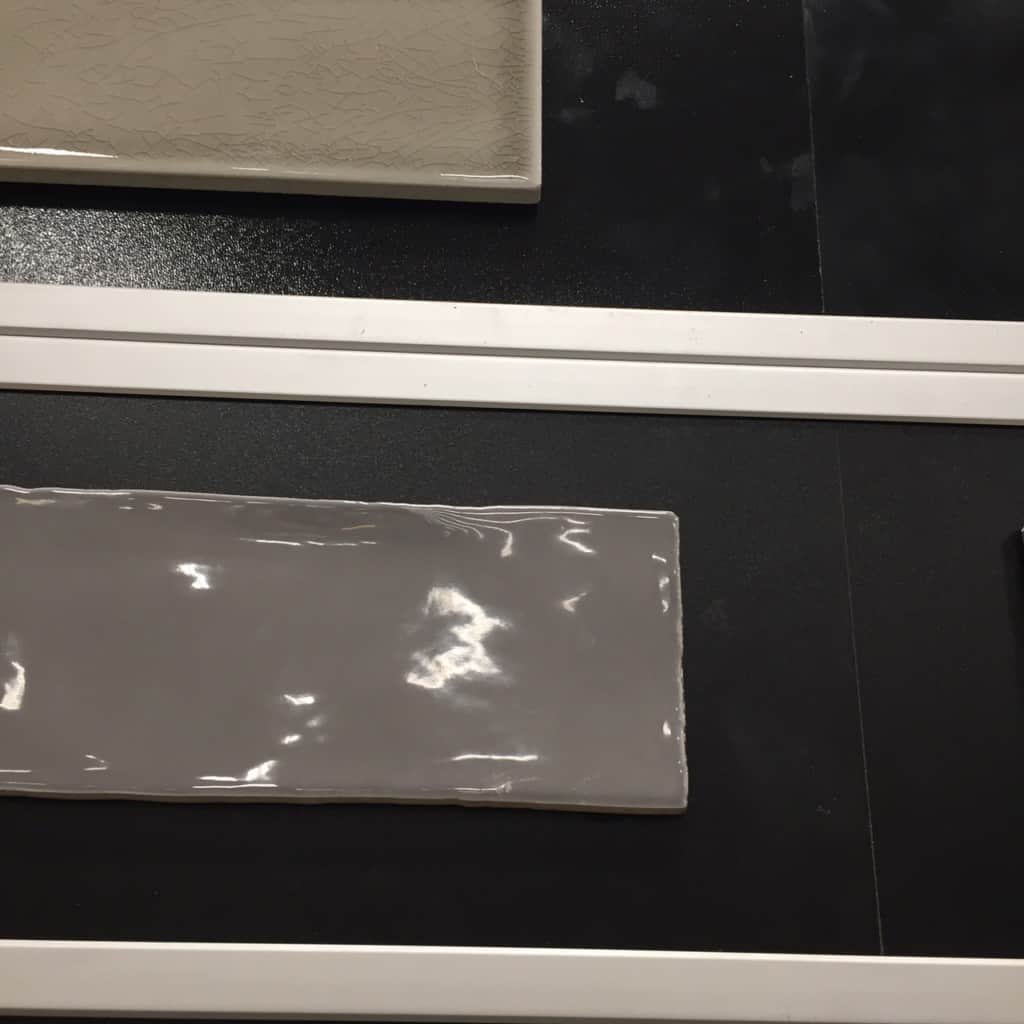 I loved the rough texture of these tiles that make them look handmade.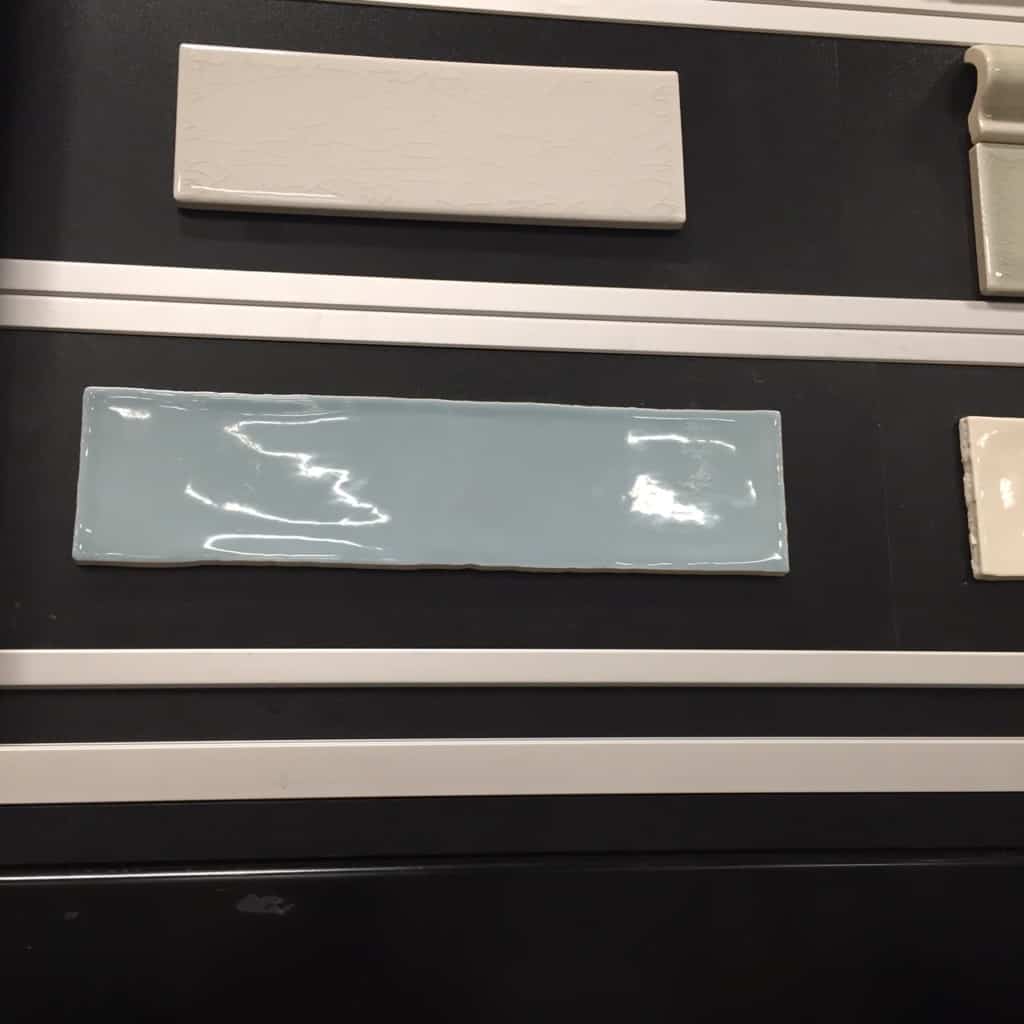 This blue is so pretty (same tile as above.)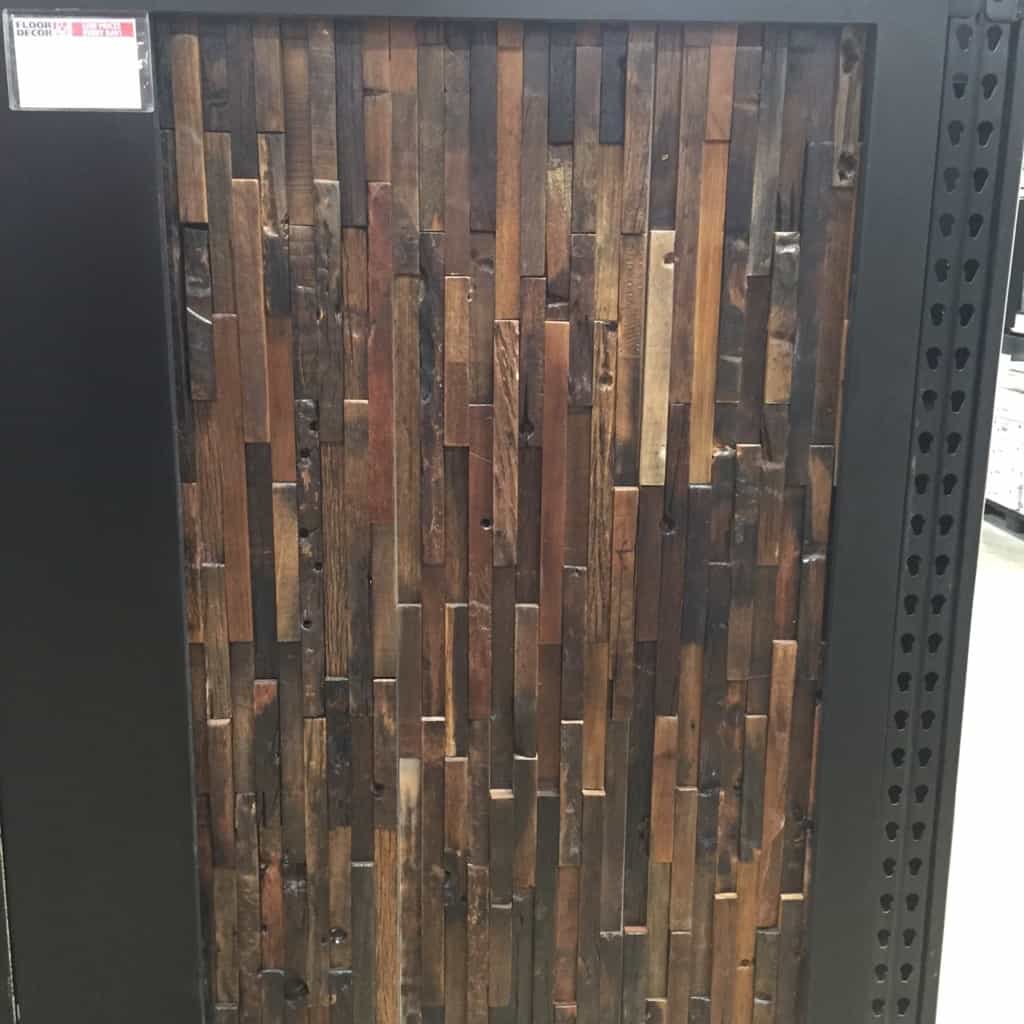 This stopped me in my tracks. It's wood. To me, it has a tiki feel and I am really considering it for somewhere in my future sunroom remodel. I loved how it felt.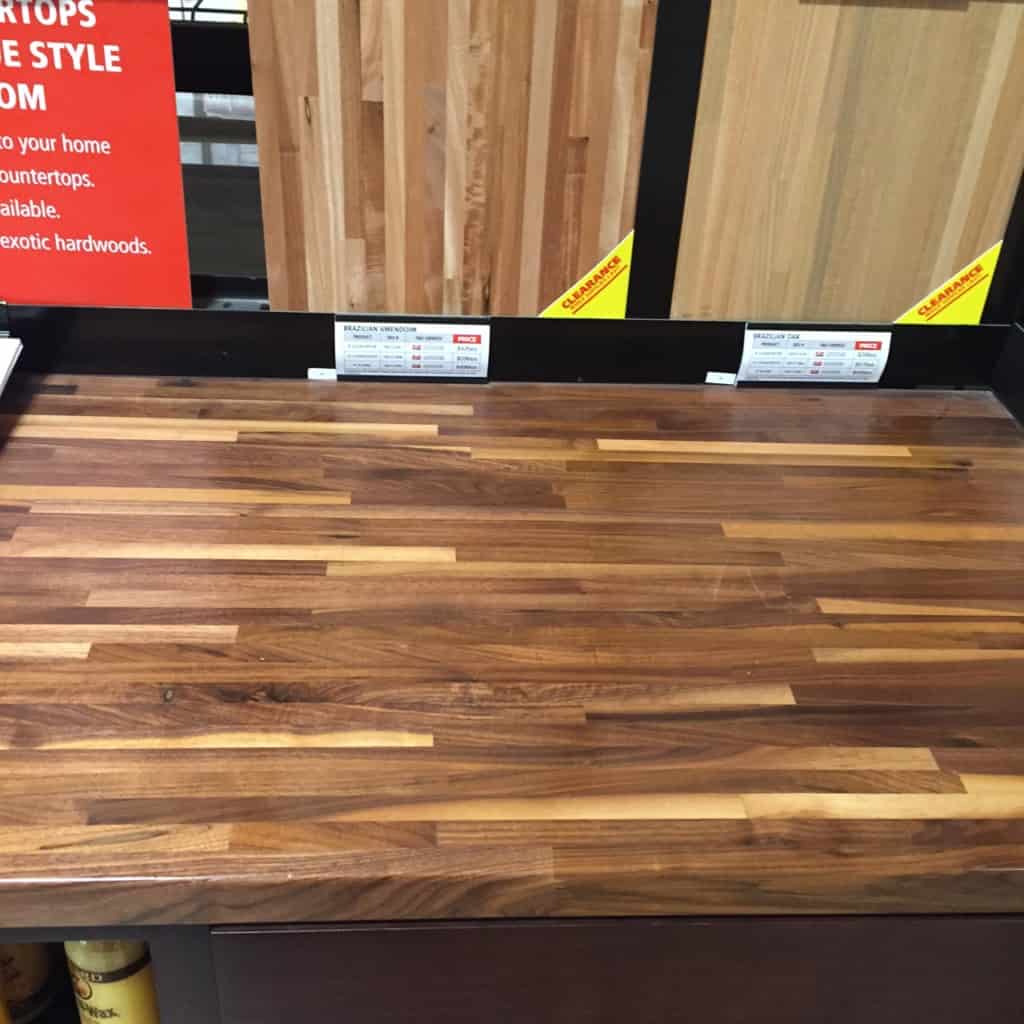 They even had butcherblock counters. I took this picture for my husband to try and convince him that it's time to lose the pink corian that we currently have.
Speaking of countertops, they also had stone slabs for a really great price, so I might end up going that route. I always thought new countertops would cost several thousand dollars, but it looks like I might be able to redo mine for around $500.
They also have flooring and supplies. There were aisle and aisles of grout, plus cool tools to match the grout color.
My friend bought some cool arch niches for her shower. I was eyeing the Dewalt tile saw.
Floor & Decor might just be my new happy place. I was so impressed by Floor & Decor and I can't wait to take my husband there for our next big project.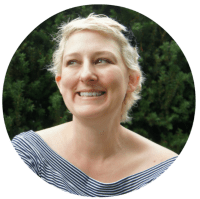 Emy is a vintage obsessed mama of 2 DIYer who loves sharing affordable solutions for common home problems. You don't need a giant budget to create a lovely home. Read more…