Here are 8 Amazon armchairs that won't break the bank. If you're an Amazon addict like I am, you might also like these awesome sheets that are a great deal!
I'm in the process of giving my living room a small makeover and it has come to my attention that I need new armchairs. So I turned to the internet! I'm not sure if you've ever tried to buy furniture from the internet, but it can be so intimidating. A lot of websites don't even have reviews! I want to know how comfy a chair is before I purchase it.
So I turned to Amazon for armchairs because in addition to free shipping, they also have really helpful reviews.
Read moreAmazing Amazon Armchairs that Won't Break the Bank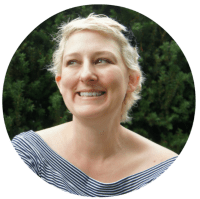 Emy is a vintage obsessed mama of 2 DIYer who loves sharing affordable solutions for common home problems. You don't need a giant budget to create a lovely home. Read more…