Learn how to make your bed softer. After getting amazing new sheets for our bed, I started looking for ways to make our bed softer.
It's probably time to buy a new mattress, but right now we have more pressing priorities, like a new HVAC system to keep us warm. So with a new mattress being out of the question for now, I was looking for inexpensive ways to make our mattress softer. After reading every mattress topper review possible, I'm really happy with my decision.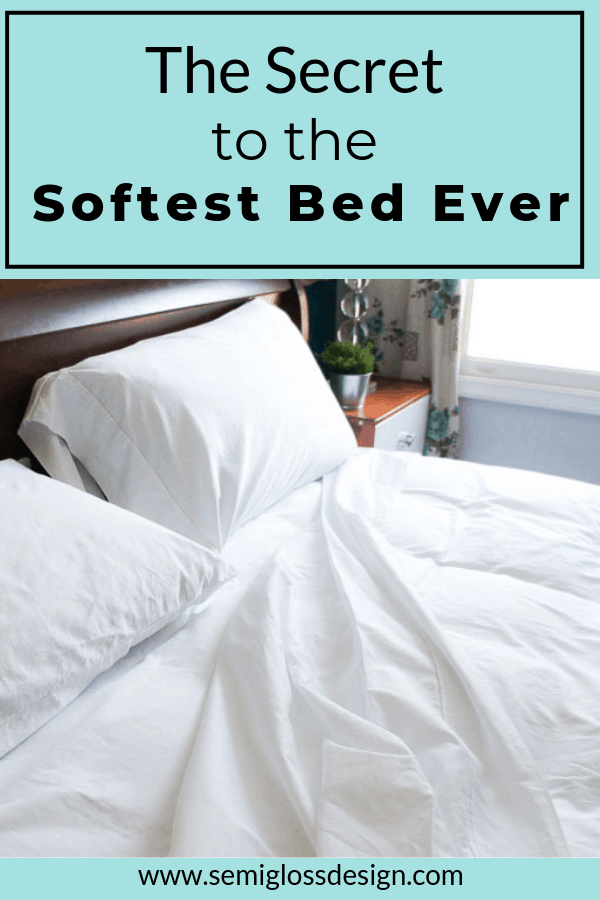 How to Make Your Bed Softer
This post contains affiliate links. By purchasing an item through an affiliate link, I earn a small commission at no extra cost to you.
How to Choose a Mattress Topper for a Softer Bed
I did a lot of research about mattress toppers. Your choices are foam or down. Unless you're willing to spend a lot of money (which I'm not) the foam mattress toppers all had bad reviews. A lot of the reviews complained about the toppers smelling like plastic. As a person who is sensitive to smells, that helped me form my decision.
The down mattress toppers main complaint is that they're too warm. Well guess what? It's winter, I'm constantly cold and there's really no such thing as "too warm." Sounds perfect. Although, I might change my mind this summer.
The Best Mattress Topper
To make my bed softer, I chose the The Duck and Goose Down Alternative mattress topper.
I've had a feather mattress topper in the past, and although it was delightfully soft, it was also huge and lumpy. It weighed a ton and it never failed to end up on one side of the bed. It's huge size also made it hard to wash. I hated lugging that thing to a laundromat in order to find a big enough washing machine!
Luckily, I don't have those problems with the Duck and Goose down alternative mattress topper. This mattress topper stays in place thanks to straps that go around the mattress corners. The quilted design keeps it from being lumpy. And it's nowhere near as heavy as the one I used to own, which means that it's easier to wash at home.
I liked the price as well. Some mattress toppers seem like you could buy a new mattress for cheaper. That's not the case with this mattress topper.
Every night when I climb into bed, it feels like I'm climbing into a cloud. The feeling is so luxurious. My sleep is even better, lately. I've always had trouble falling asleep, but there's something so soothing about a fluffy, comfortable bed.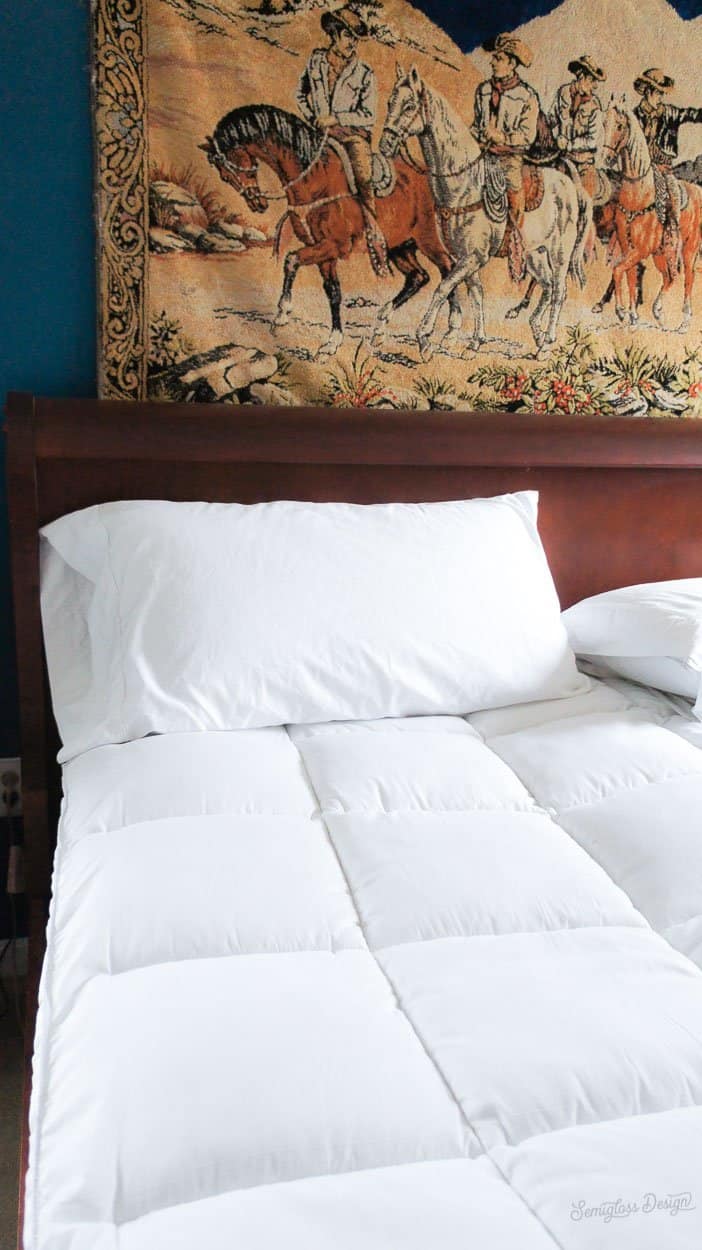 Even after sleeping on it for a few weeks, it hasn't flattened. It's still as delightful as the moment I put it on.
I highly recommend the Duck and Goose Down Alternative mattress topper to make your bed softer!
You Might Also Like:
Pin for Later!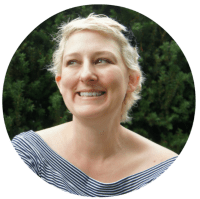 Emy is a vintage obsessed mama of 2 DIYer who loves sharing affordable solutions for common home problems. You don't need a giant budget to create a lovely home. Read more…