Colorful Kitchen Makeover Reveal
Oh my goodness! I made it with most of my sanity in tact (though I guess that could be up for debate…) It's been a long 6 weeks full of illness and set backs, but my kitchen is done!
And I'm so thrilled to share it today! In just 6 weeks, I completed a mini kitchen makeover on a budget to make my kitchen look like it belongs in my home.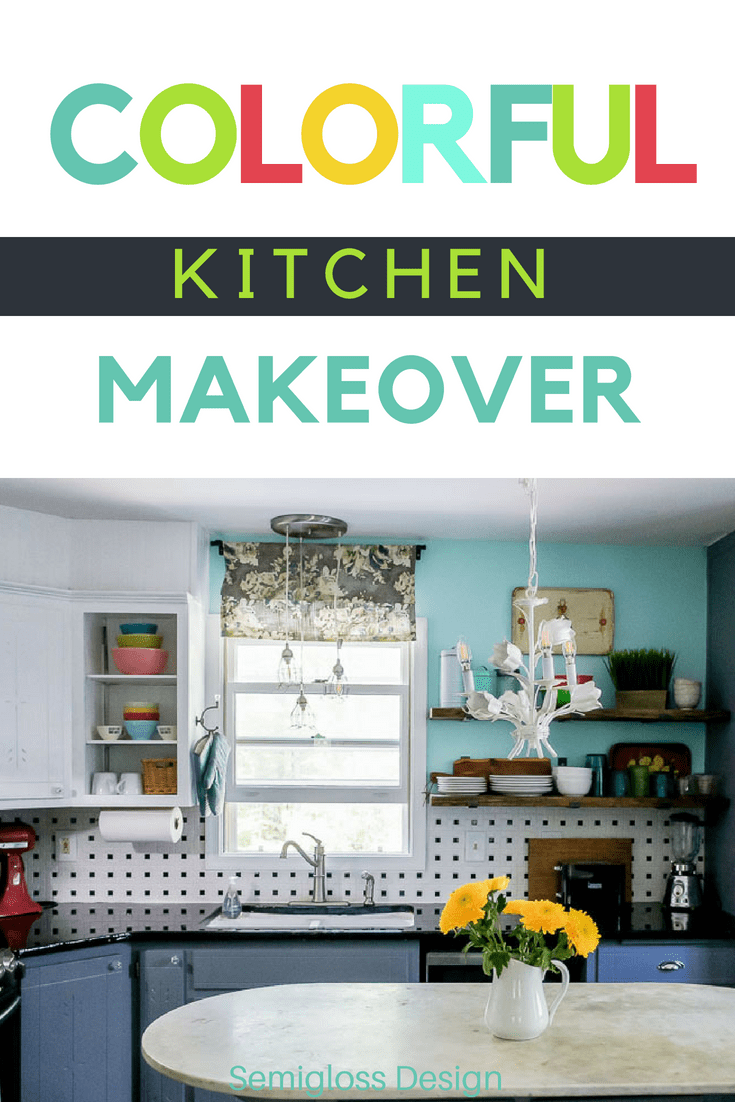 Huge thanks to Linda for hosting the One Room Challenge twice a year. In just 6 weeks, 20 designers and over 200 guest participants give a room in their home a makeover. I love the motivation from this challenge!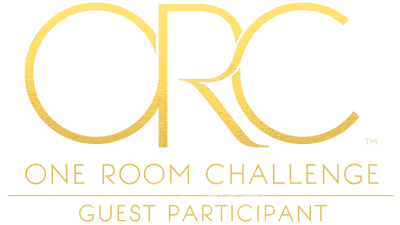 Week 1 | Week 2 | Week 3 | Week 4
Week 5: How to Resurface Countertops with Concrete Overlay
The Ultimate Concrete Countertop Sealer
My Kitchen Makeover Reveal
This post contains affiliate links. By purchasing an item through an affiliate link, I earn a small commission at no extra cost to you.
Before
The cabinets had been repainted, but there was still work to do. I wanted the soffit gone, some cabinets removed, doors for the pantry, and an overall cuter look for my kitchen.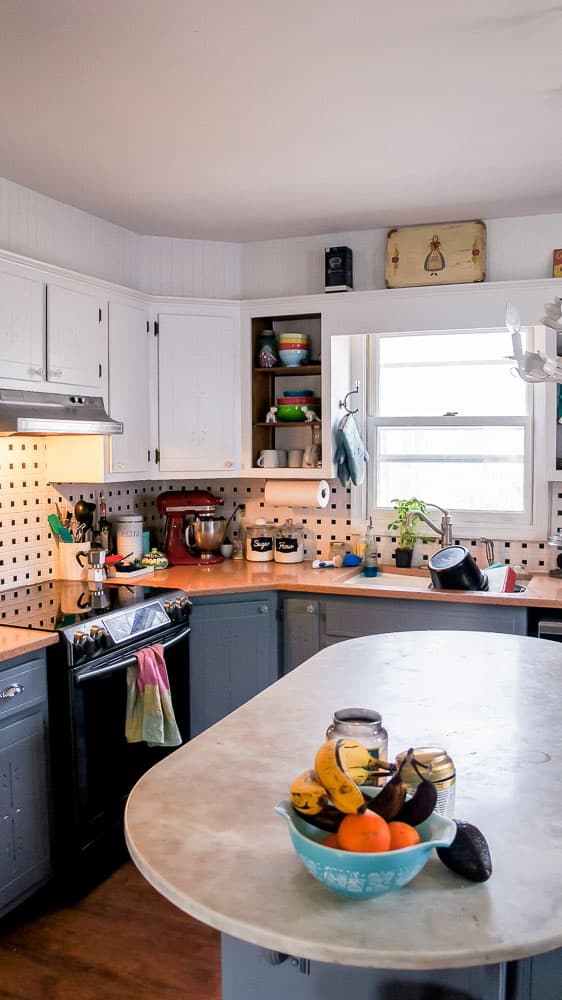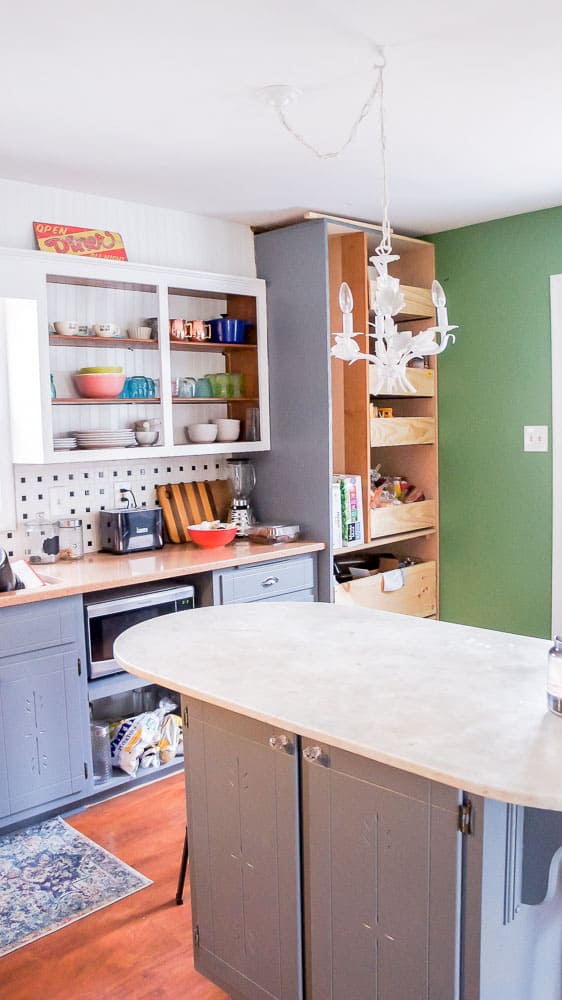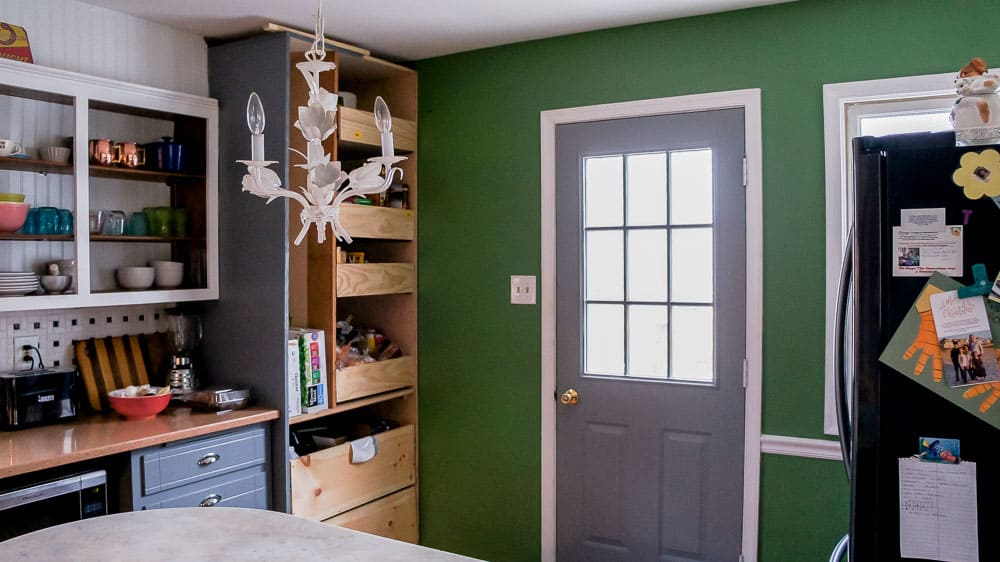 Get help with your own room makeover!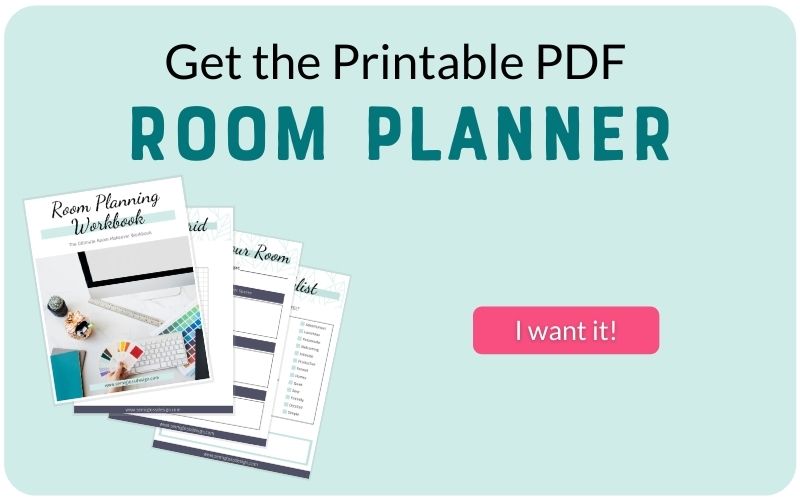 Kitchen: After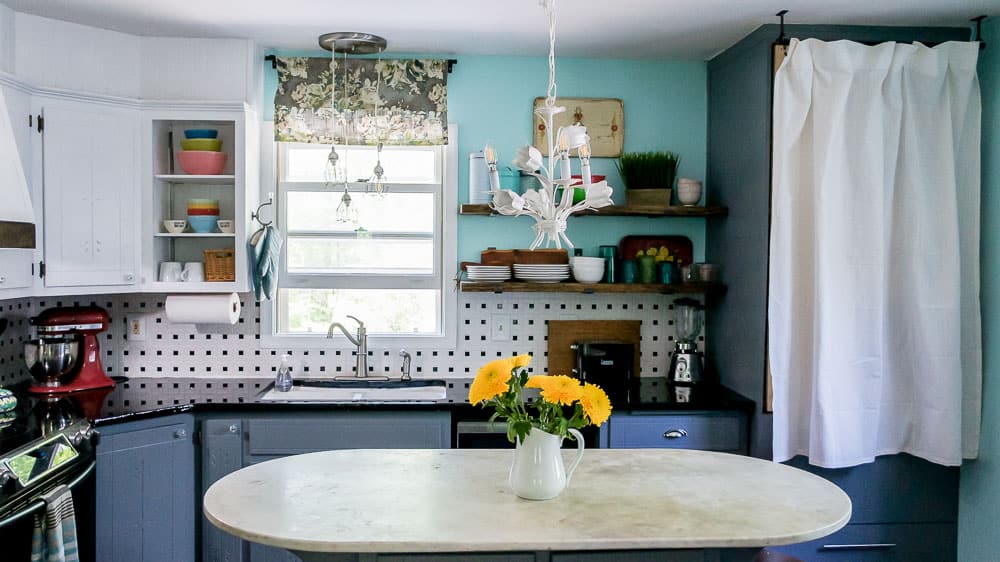 We didn't finish the pantry doors, so I hung a curtain there for now to hide the mess.
But everything else makes me super happy. We also moved the island to a position that I didn't think would fit. It feels much better now.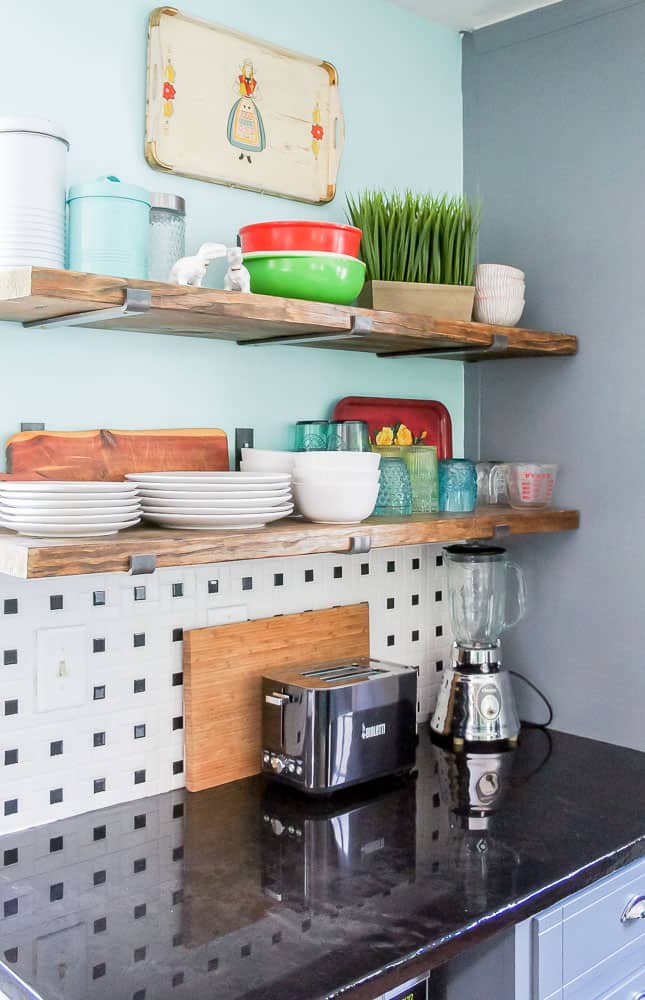 I'm definitely an open-shelf kind of girl. Even though we went from 3 shelves in the cabinet to 2, there's more space for stuff. These brackets are fantastic and so sturdy.
The toaster makes me feel really special because it has a gluten-free button just for me. It's the little things in life. Thanks for acknowledging my crappy bread, toaster!!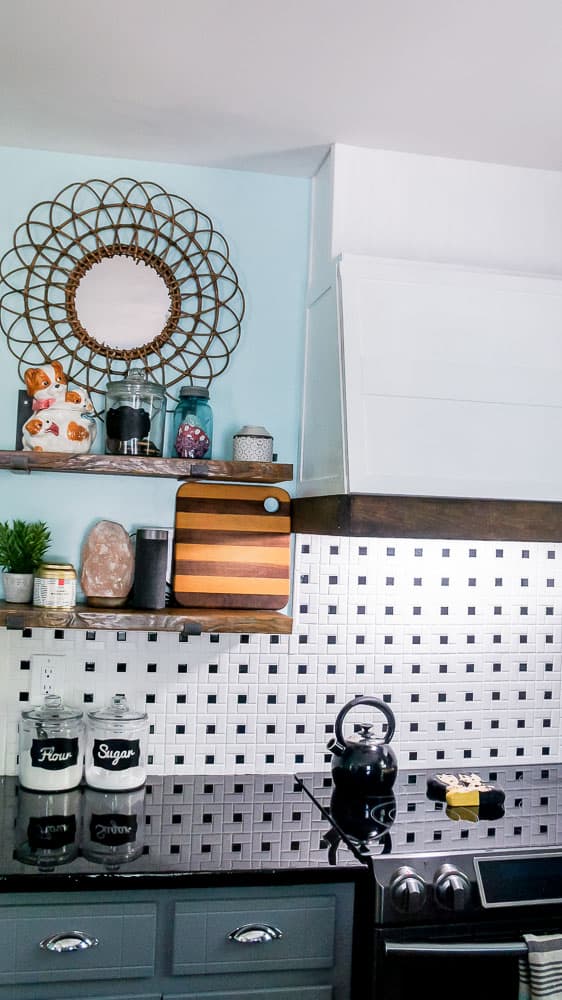 The dated microwave cabinet was also removed and replaced with open shelves.
Now we can use the microwave outlet for important stuff like Alexa and a salt lamp. Gotta set the mood, ya know.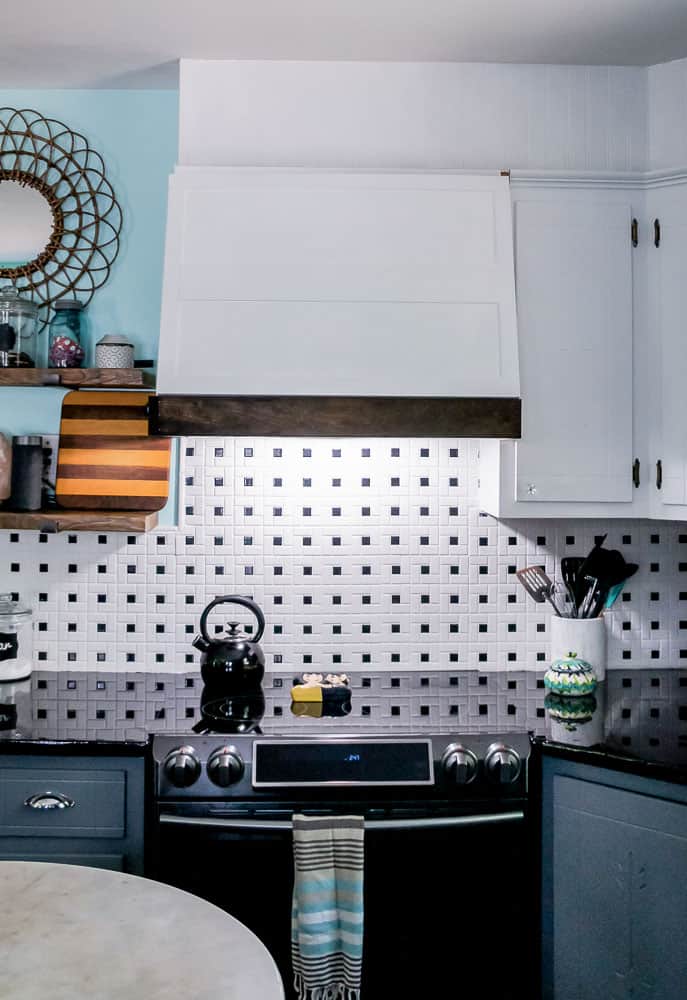 The hood vent was covered and can be opened to access the knobs and cabinet inside. So much cuter now.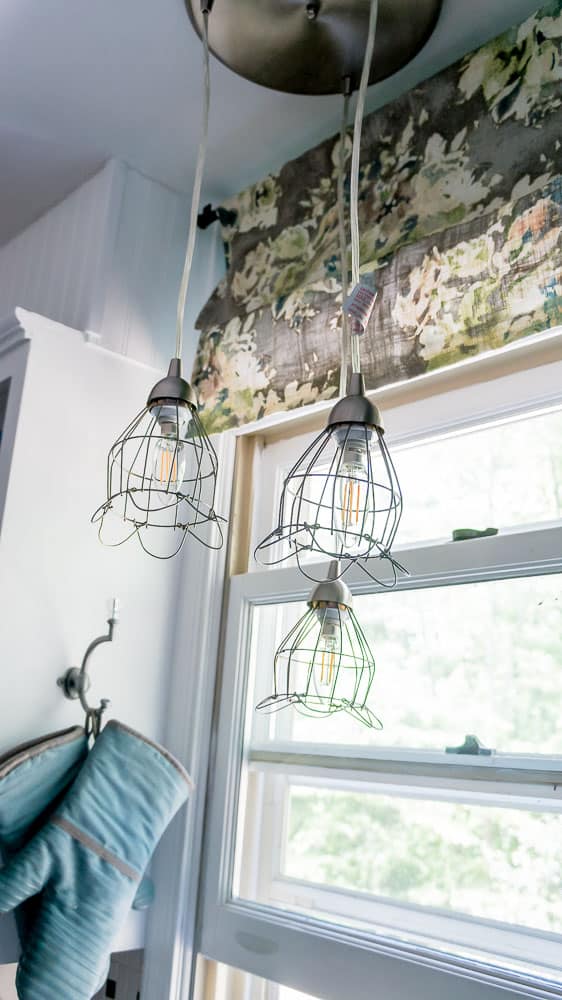 The old fluorescent fixture was replaced with this one. It's made from wire cages that I bought a few years ago from Sweet Clover and a pendant light fixture. I like how they look like flowers.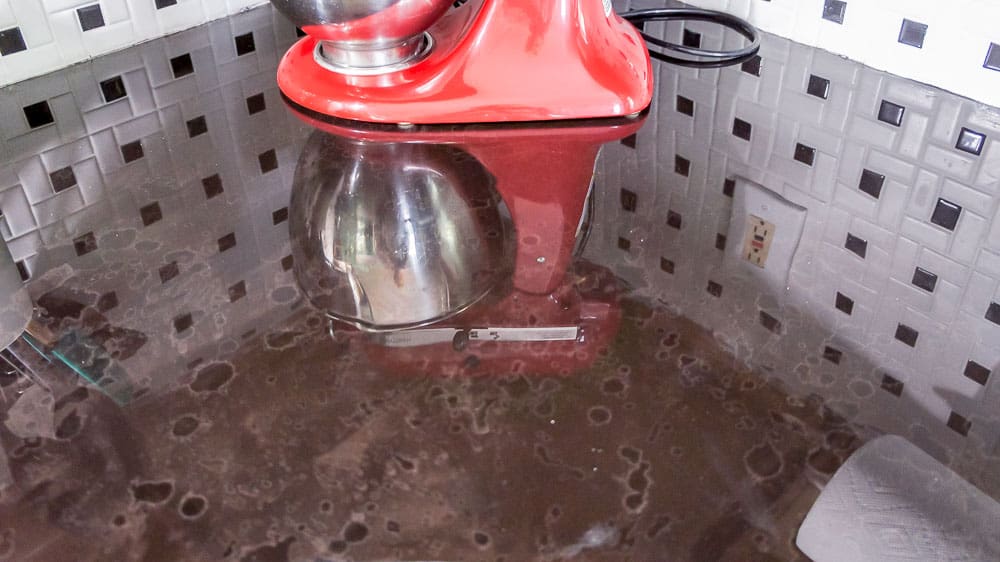 The biggest change was the countertops. I LOVE how shiny they are. Can you believe they're concrete?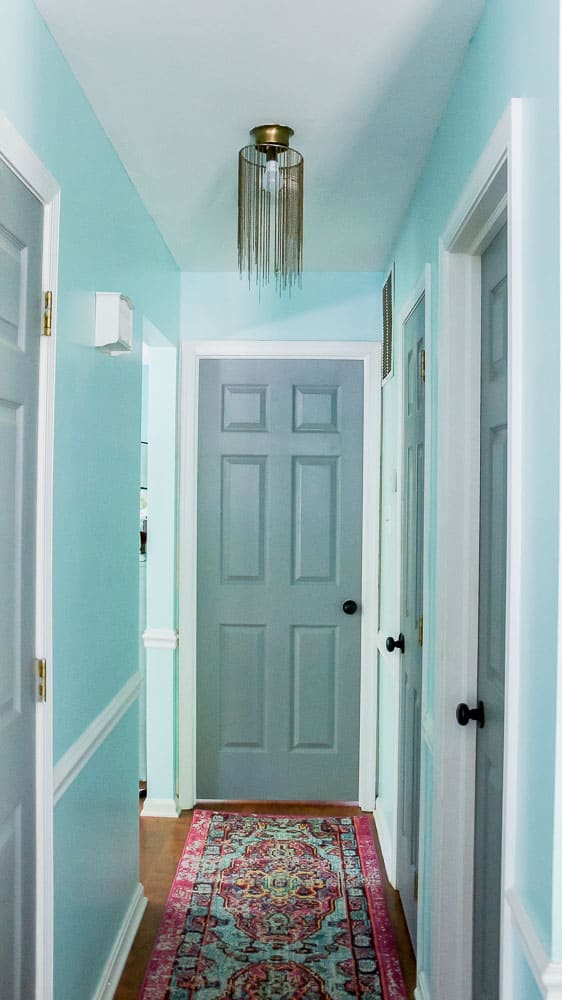 Even the hallway got repainted. It always bugged me how boring this hallway was. I love the color with the runner now!
I removed all the baby photos of my kids because apparently, they're very embarrassing. A gallery wall will replace them.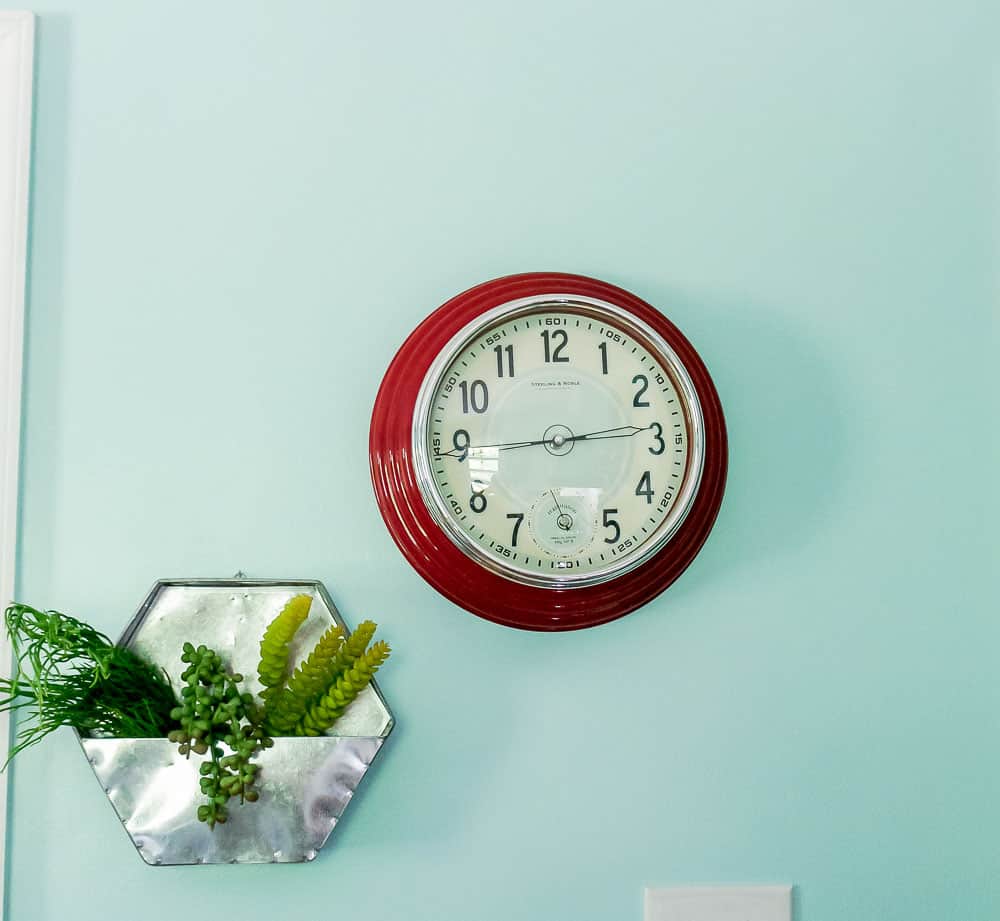 Fake plants everywhere! I can't kill these! (I may or may not have a patio full of dead plants right now that I'm hoping will come back to life…)
Wall Pocket (similar) | Wall Pocket (similar)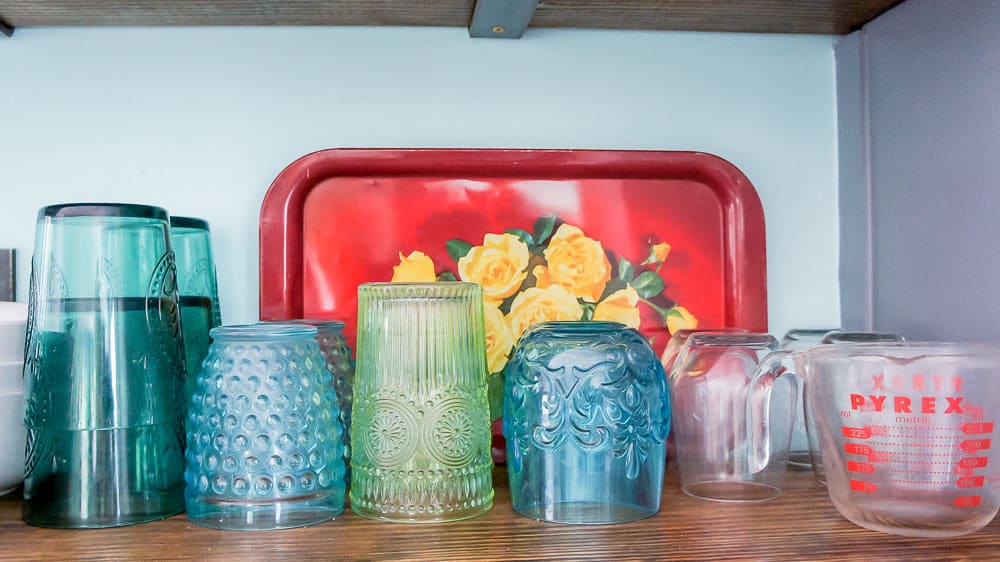 I sprinkled red around the kitchen to tie in the KitchenAid mixer. This vintage tray never sold, so I took it as a sign that it should be mine forever.
Every kitchen needs some dinosaurs. These salt and pepper shakers were a gift from my daughter. I like their bowties.
The inside of this cabinet got painted with eleventy billion coats of paint. The basket is to hide medicine.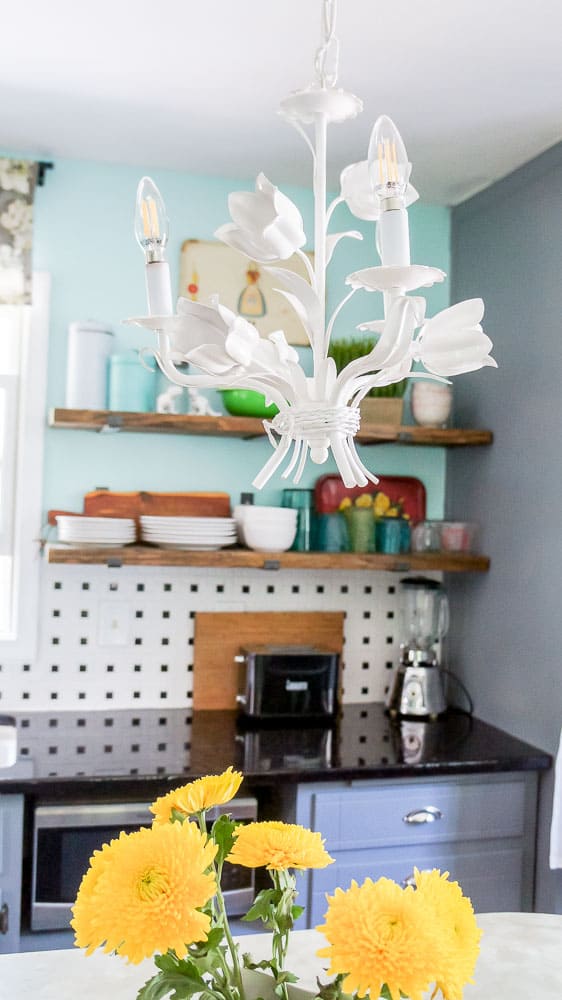 I kept my existing tulip chandelier. The scale is perfect for the kitchen and it looks nice with my vintage Italian chandelier in the adjacent dining room.
Kitchen Makeover Detail Shots and Sources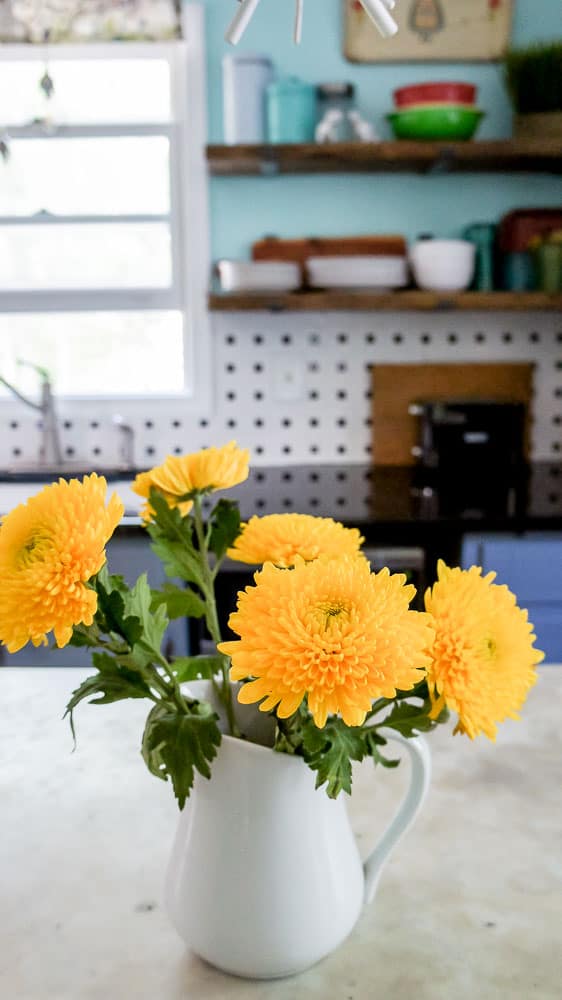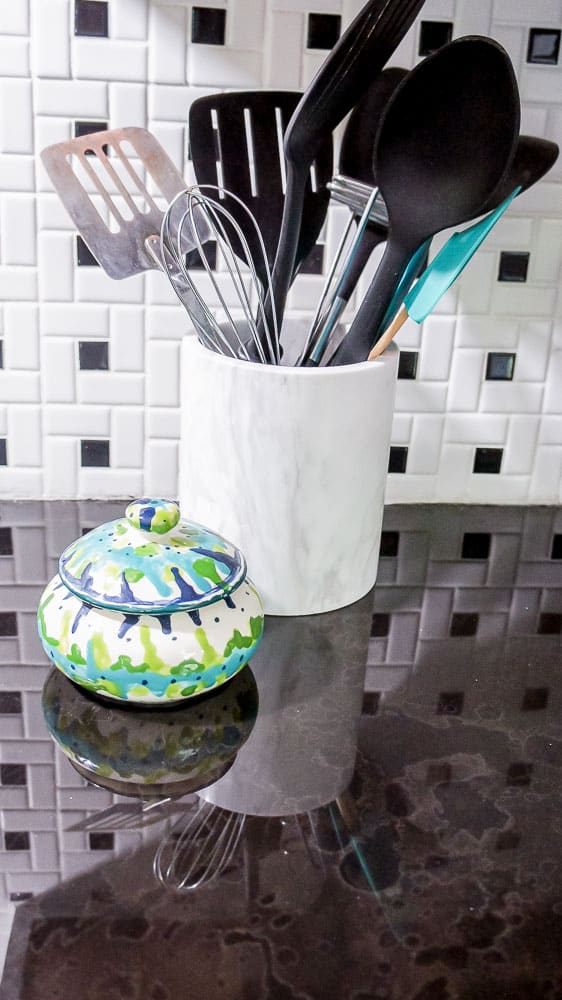 Utensil holder | Sugar bowl (handpainted)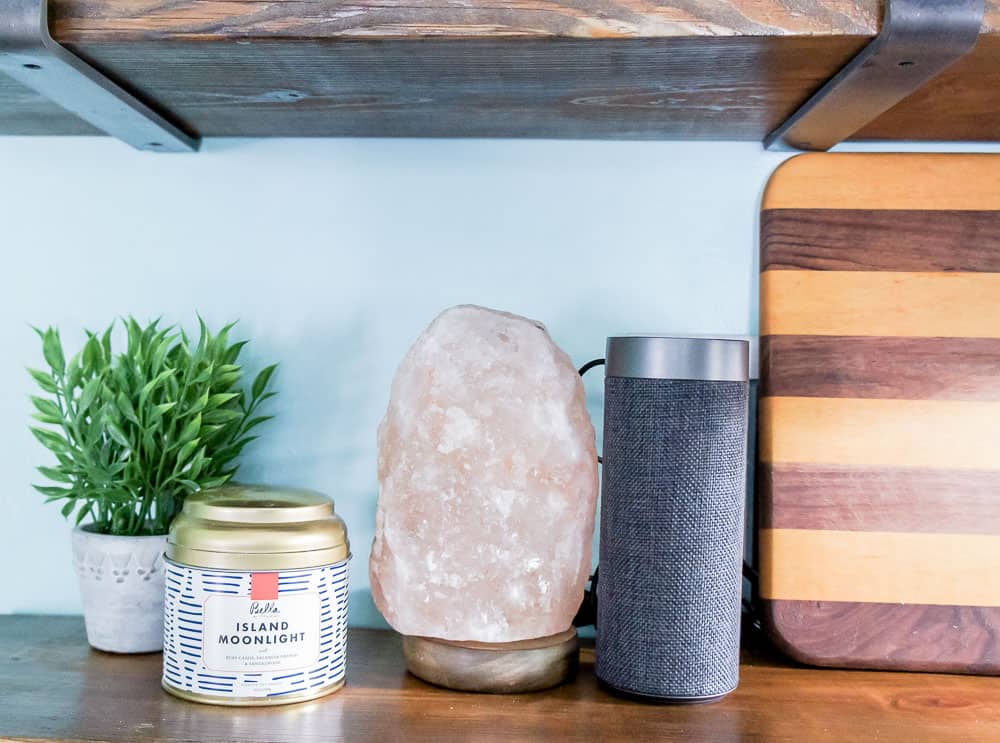 Candle | Salt lamp | Amazon Echo |Cutting board (similar)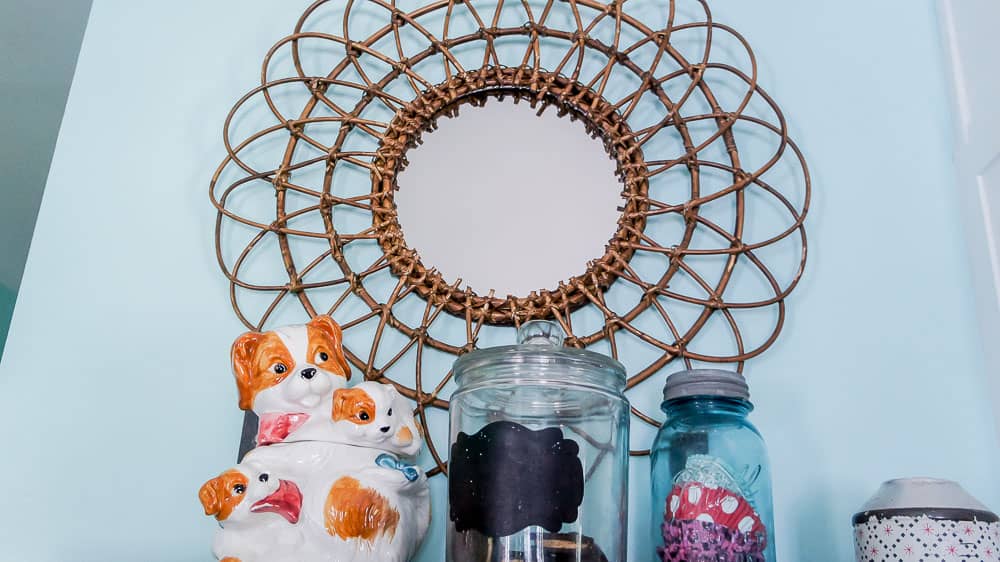 Mirror (similar) | Cookie Jar (similar) | Canister |Blue Ball Jar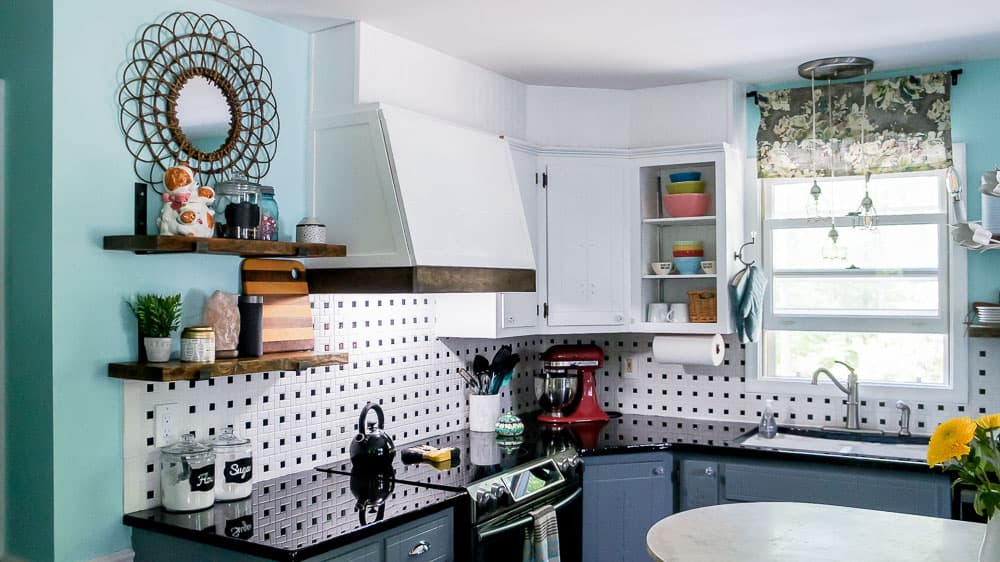 Curtain Fabric | Canister Labels | KitchenAid | Turkish Tea Towel (similar)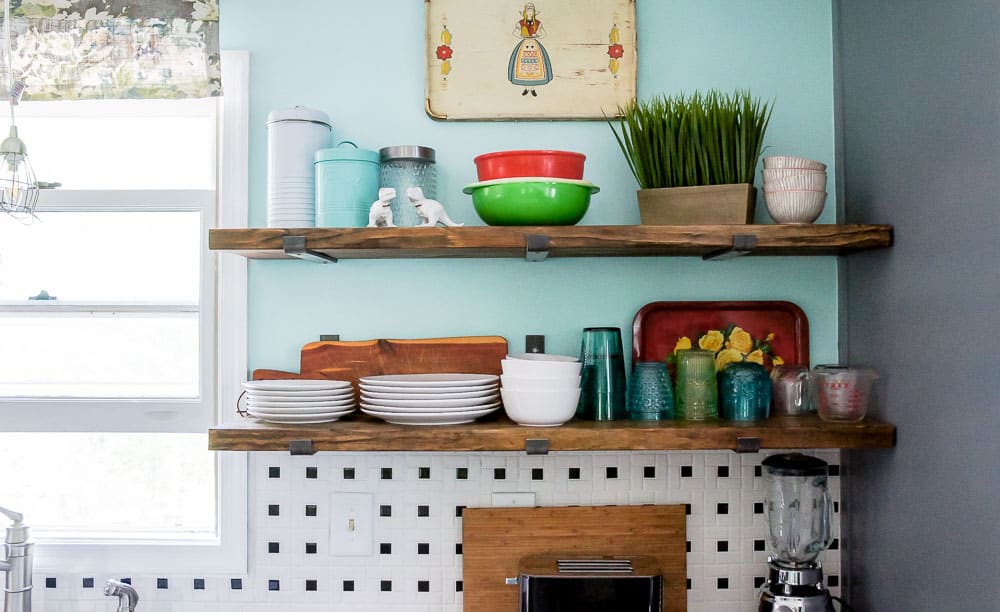 Dishes (similar) | Shelf brackets | Blender
Other Sources
Wall color: Sherwin Williams Tame Teal
Paint color for cabinetry: DecoArt Satin Enamel in Smoke Gray
Ironically, after working on my kitchen makeover for 6 weeks, we're eating frozen food tonight…
Pin for Later!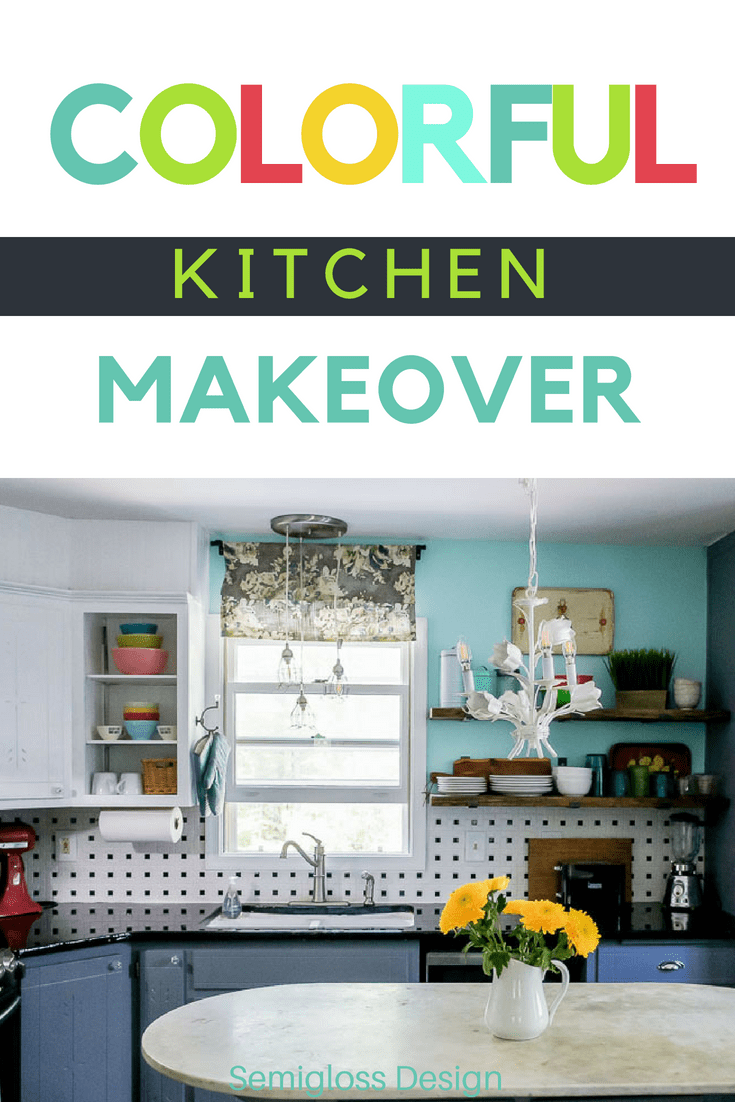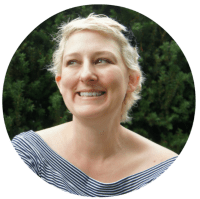 Emy is a vintage obsessed mama of 2 DIYer who loves sharing affordable solutions for common home problems. You don't need a giant budget to create a lovely home. Read more…