Primary Bedroom Makeover Reveal
Today I'm sharing my master bedroom makeover reveal. This room is about as neutral as I go and I love it.
You might also like this post on my boho sunroom reveal.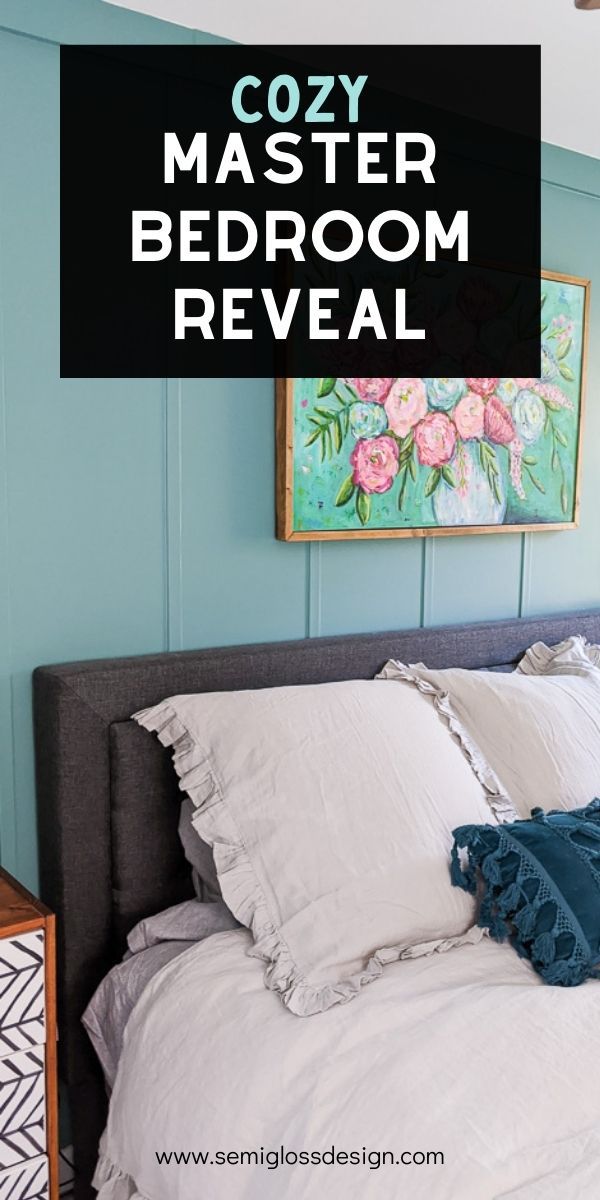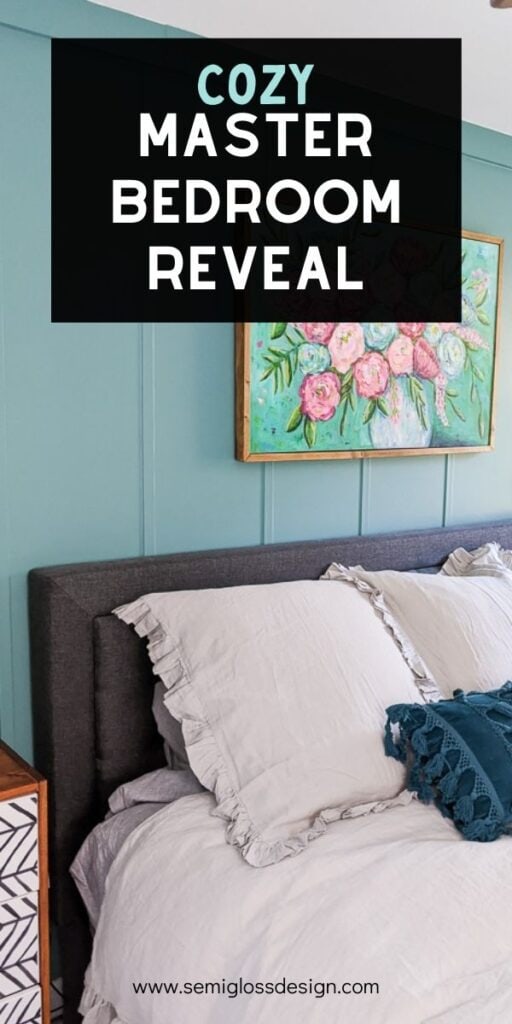 This post contains affiliate links. By purchasing an item through an affiliate link, I earn a small commission at no extra cost to you. As an Amazon Associate I earn from qualifying purchases.
Master Bedroom – Before
The room was fine before, but it didn't feel like the rest of my house. I had painted it years ago when we first moved in. It was definitely time for a makeover.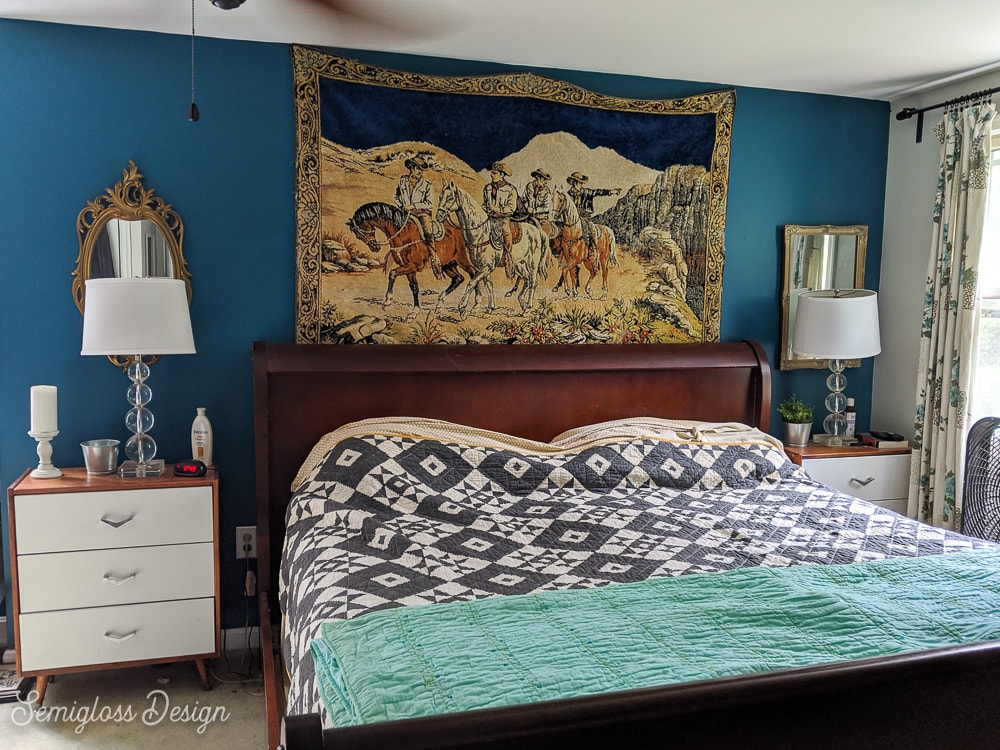 Bedroom Makeover Reveal
Although the rest of my house is pretty bold, I wanted a much quieter version for my room. This year + homeschooling + teenagers = the need for a peaceful getaway.
While this room is different, it has the same feel as the rest of the home, which is exactly what I wanted.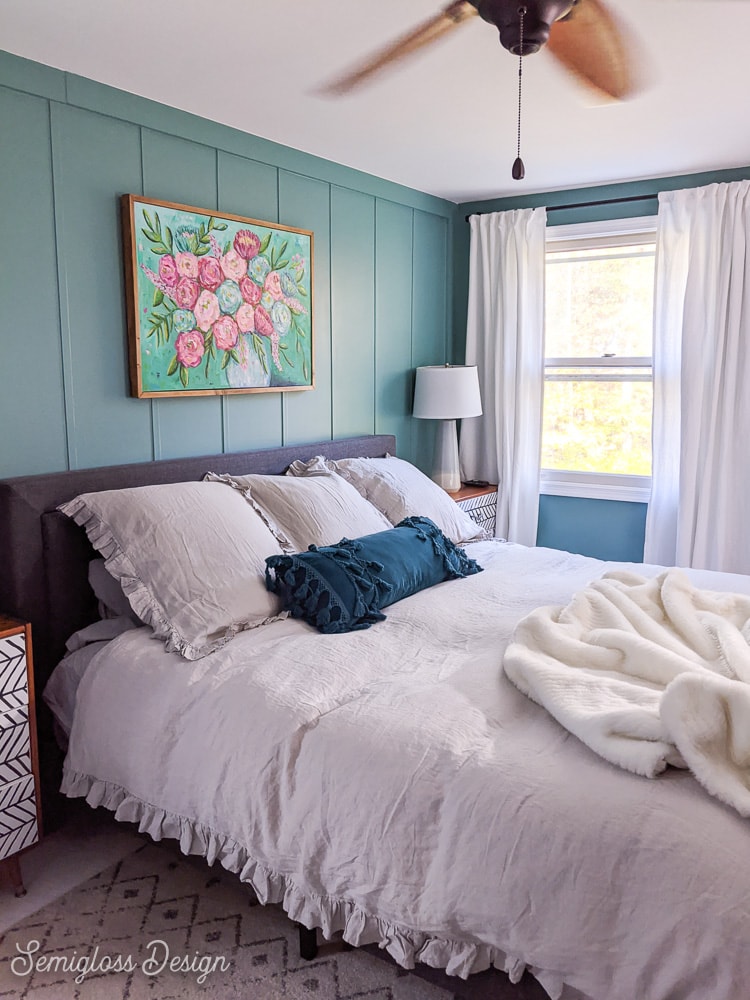 We started this makeover with a solid makeover plan based on a piece of art that I painted. Then we removed the carpet so that we could paint the subfloor.
We painted a checkerboard pattern on the floor. It's the perfect background under the rugs. We will probably cover it with wood flooring in the next few months, but for now, we're super happy with it.
We added rugs and rug pads to add warmth and remove the echoes. You never realize how much sound gets absorbed by carpet until you remove it!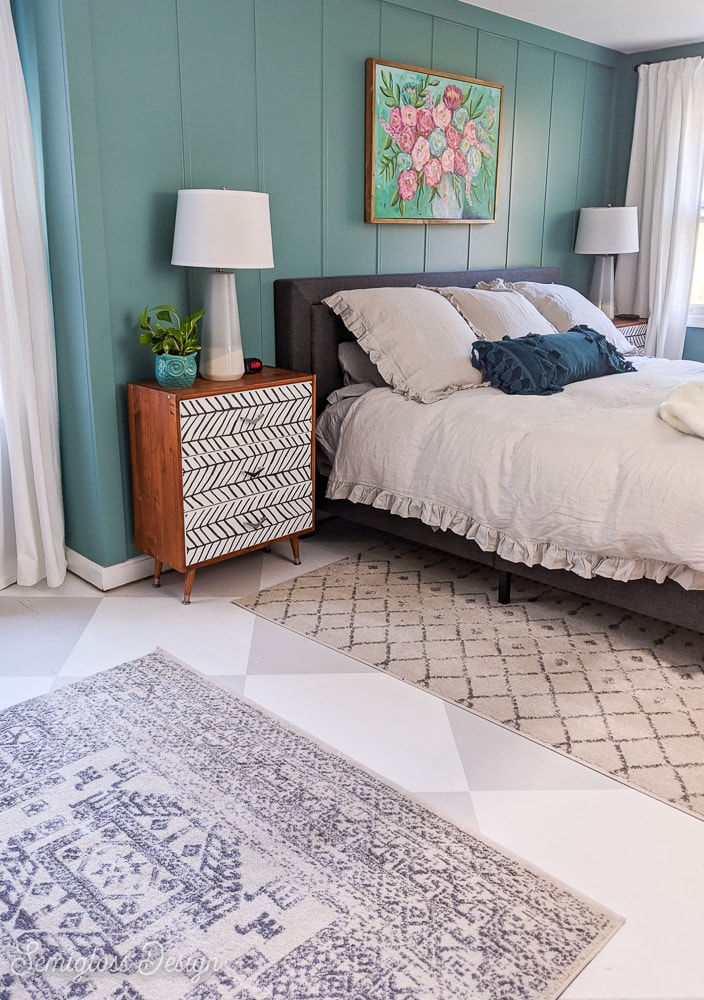 Then we installed board and batten trim on the wall behind the bed. I love how the vertical trim makes my very low ceilings look a little higher.
The walls were painted with Clare paint, which spoiler alert: I loved. This color is so perfect. It's a greenish teal color and so relaxing to look at.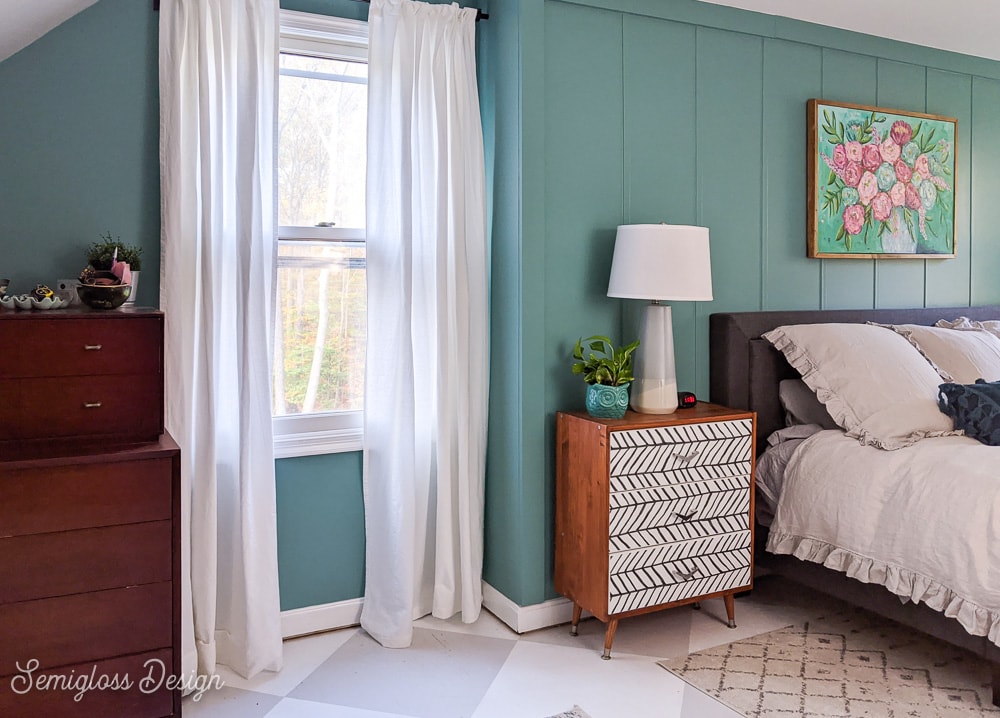 Then I hacked our IKEA Rast nightstands. I love how they turned out!
We also bought new lamps because one of our old lamps had broken. These lamps are subtle, but I love the dipped bottoms.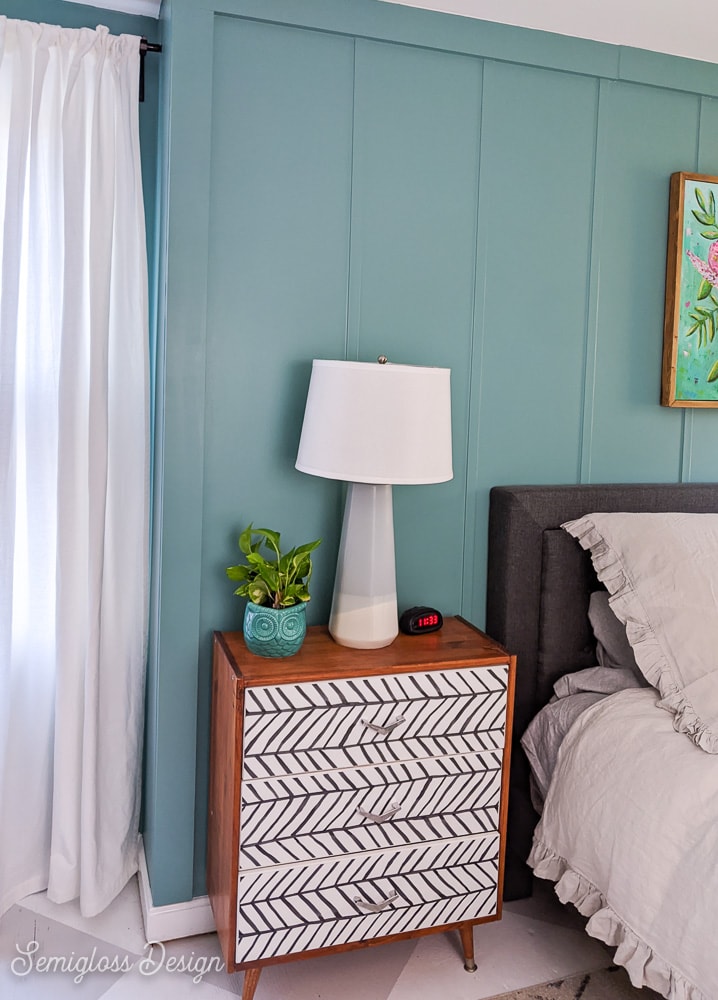 And hemmed curtains for the window. They fit the windows so much better than my old vintage curtains.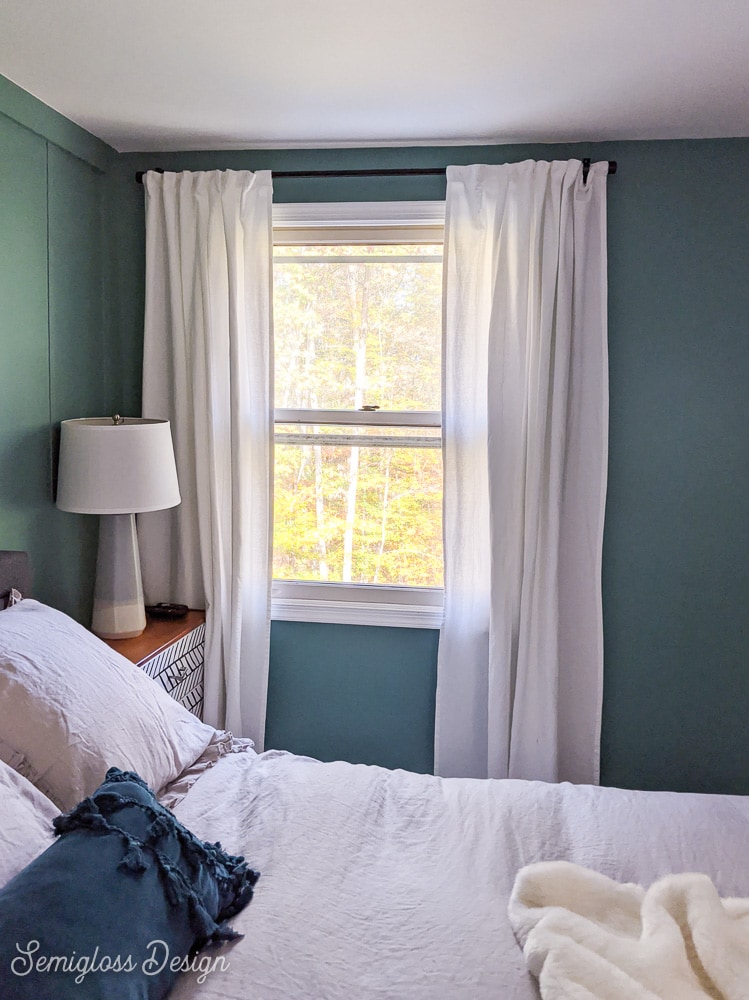 The new bed arrived and it was super easy to assemble. I love how much bigger this bed makes our room feel! It's super comfy!
New bedding was added. Since we're moving into winter, I chose cozy flannel sheets.
The duvet is linen and is just so lovely. The ruffles add a subtle feminine touch. Linen isn't for everyone because it wrinkles easily, but I love how it looks.
A big fluffy duvet makes me look forward to bedtime. I ended up buying the "extra warm" version and let's just say "no regrets!" I'm always cold so I'm loving the extra warmth.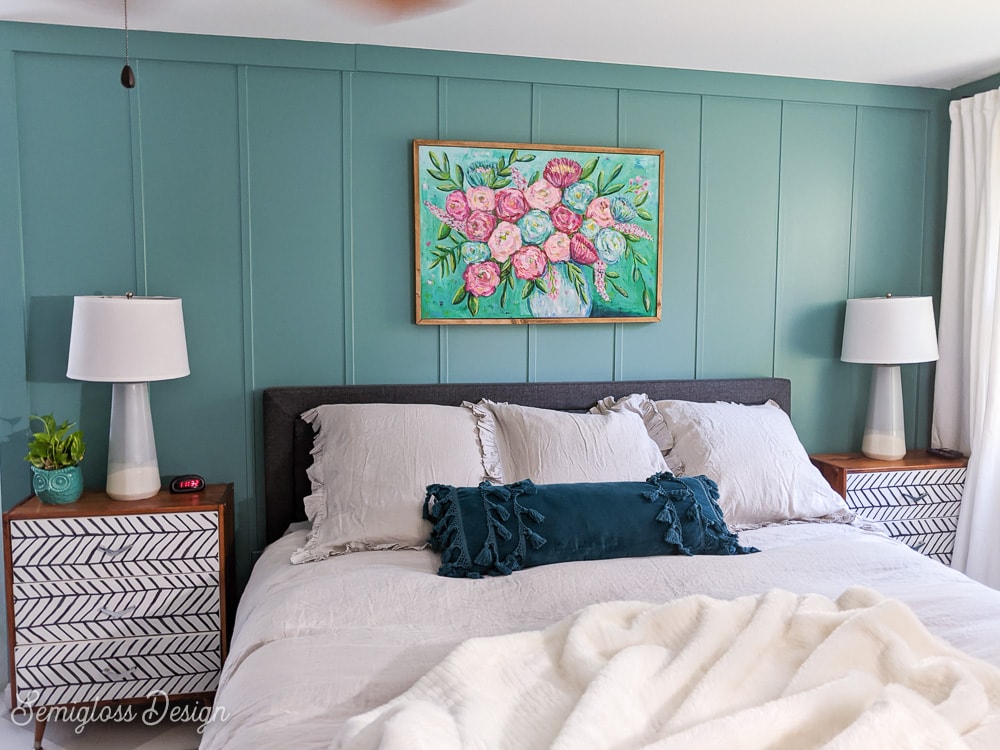 Last, we rehung art and made a floating frame for the art I painted. I was loving how "neutral" the room looked without art, but I'm glad I hung everything up. It adds that special touch that makes me happy.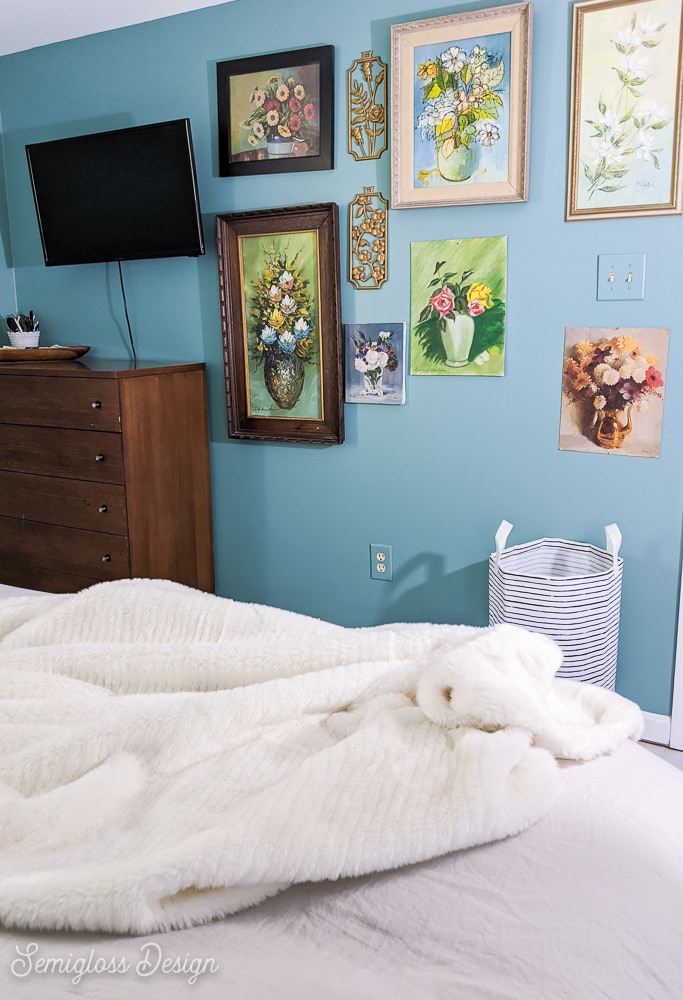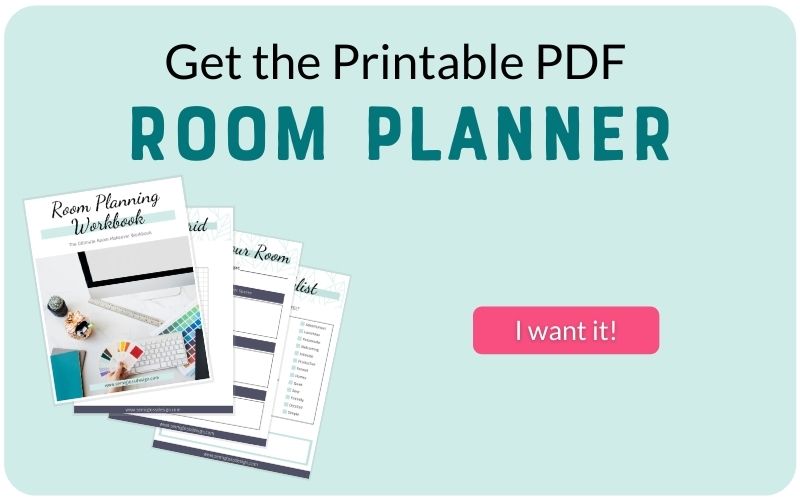 Sources:
Duvet Cover and Shams
Throw Pillow (similar)
Nightstand (IKEA Rast makeover with wallpaper)
Curtains (IKEA Lenda)
Dressers (vintage)
Art (mostly vintage, besides art over the bed by me)

DIY Tutorials and Posts for This Bedroom Makeover
Pin for Later!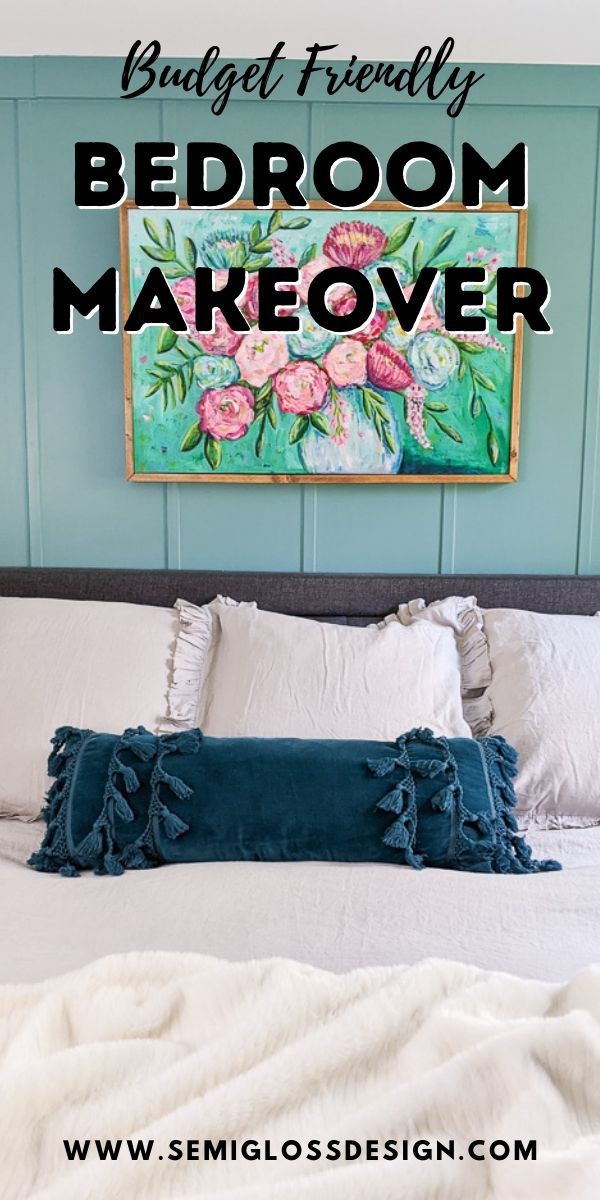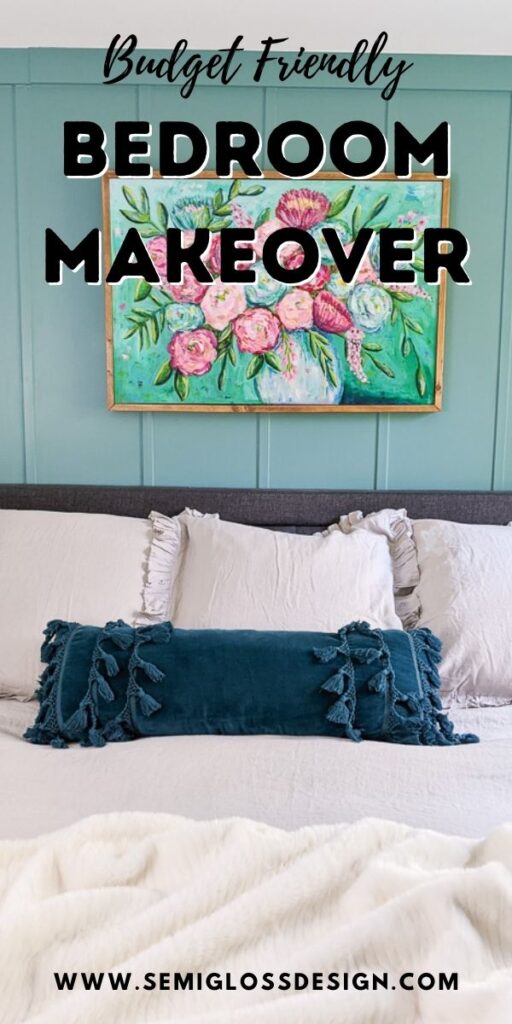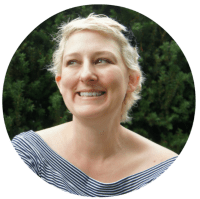 Emy is a vintage obsessed mama of 2 DIYer who loves sharing affordable solutions for common home problems. You don't need a giant budget to create a lovely home. Read more…