Modern Dining Room Makeover Reveal
Welcome to my dining room makeover reveal. For this makeover, I really wanted my dining room to have the same vibes as my living room, staircase and kitchen. I think I accomplished that.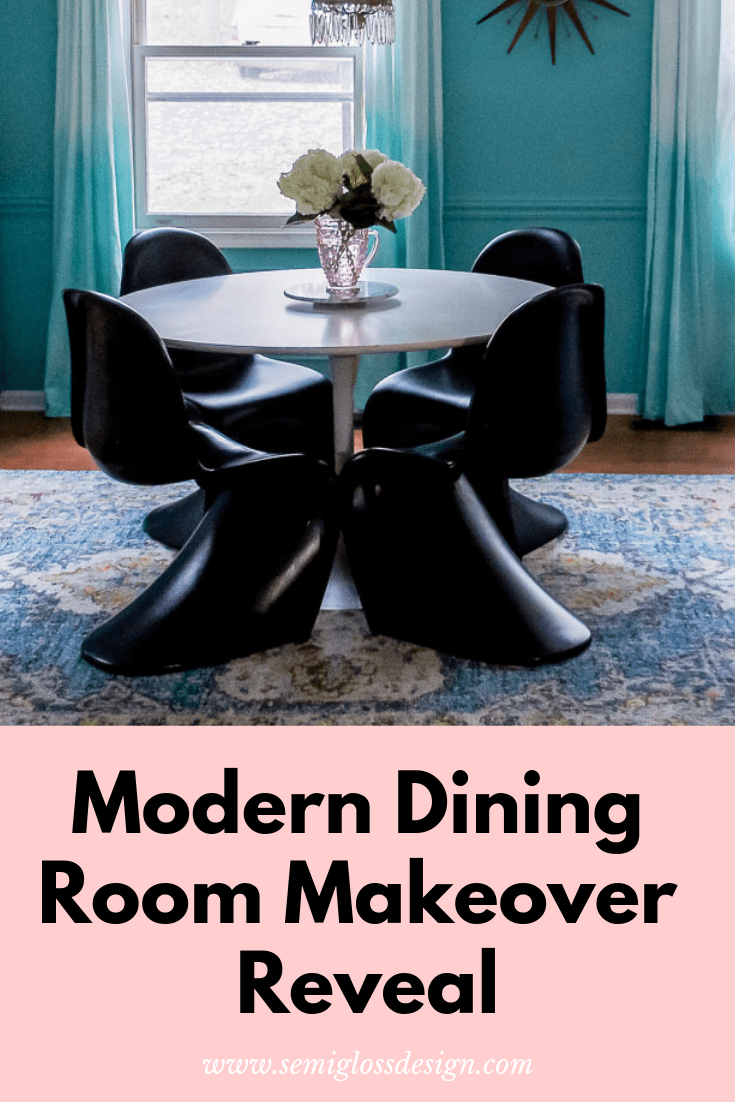 Dining Room: Before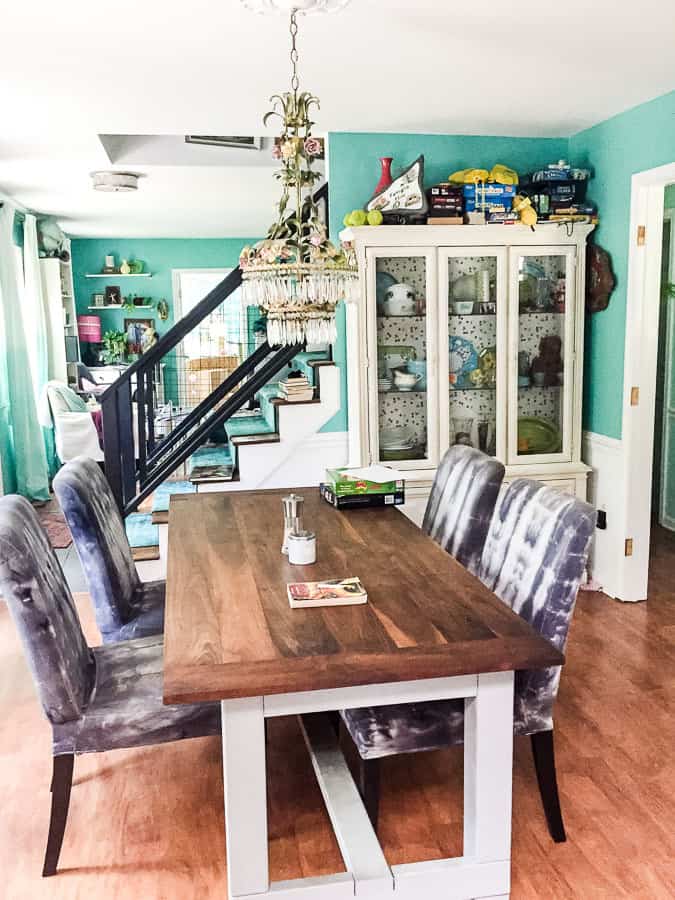 Week 1 : Before Pics and the Plans
Week 3: Coordinating Rugs in Open Floor Plans
Week 4: MCM Inspired IKEA Besta Hack
Week 5: Didn't happen. I was too exhausted from setting up my shop.
The Plans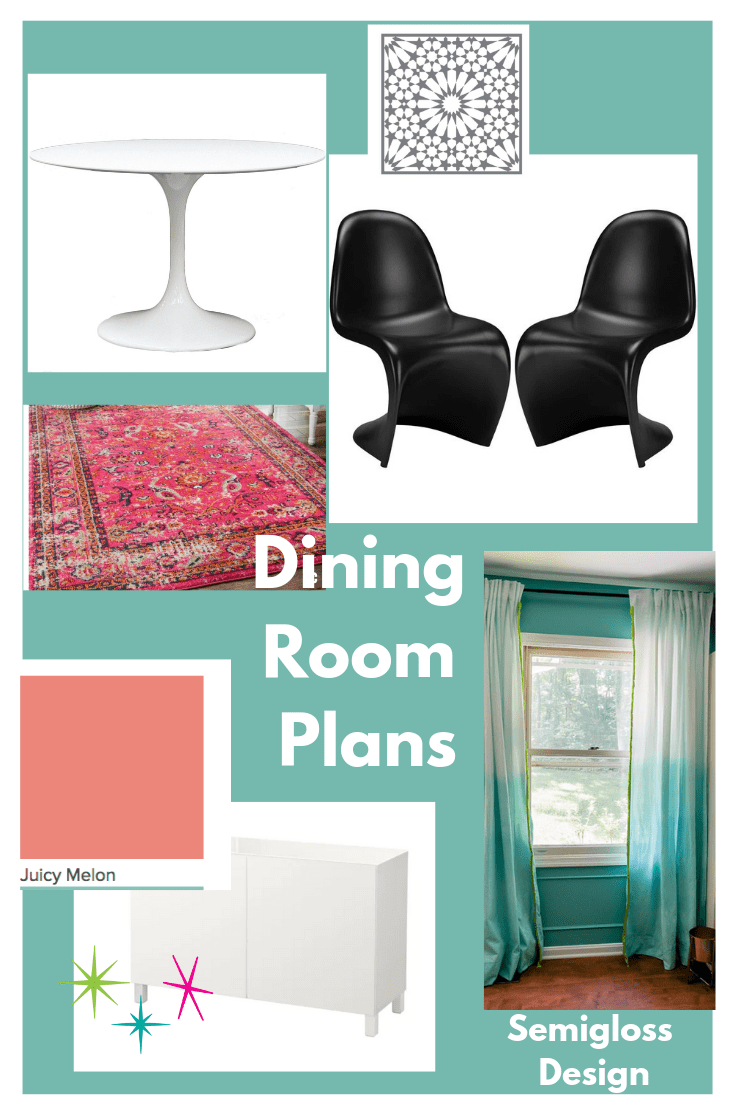 The ceiling stencil didn't happen.
Dining Room Makeover Reveal
This post contains affiliate links. By purchasing an item through an affiliate link, I earn a small commission at no extra cost to you.
Despite the bright colors in the mood board, the room is a very relaxing and tranquil feeling. I'm keeping it pretty simple because I desperately need a peaceful environment right now.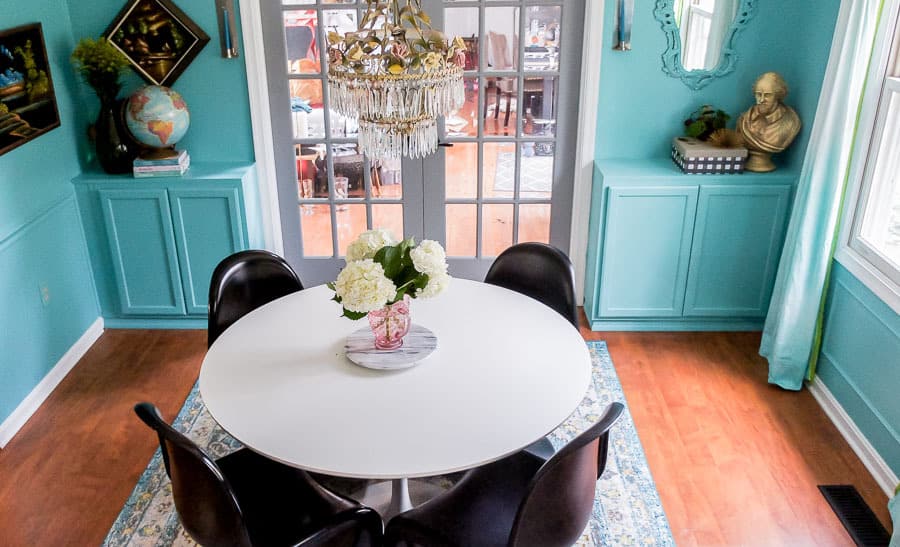 I've been too busy to actually enjoy it, but it sure does make me happy when I walk through it, even if the rest of the house is trashed.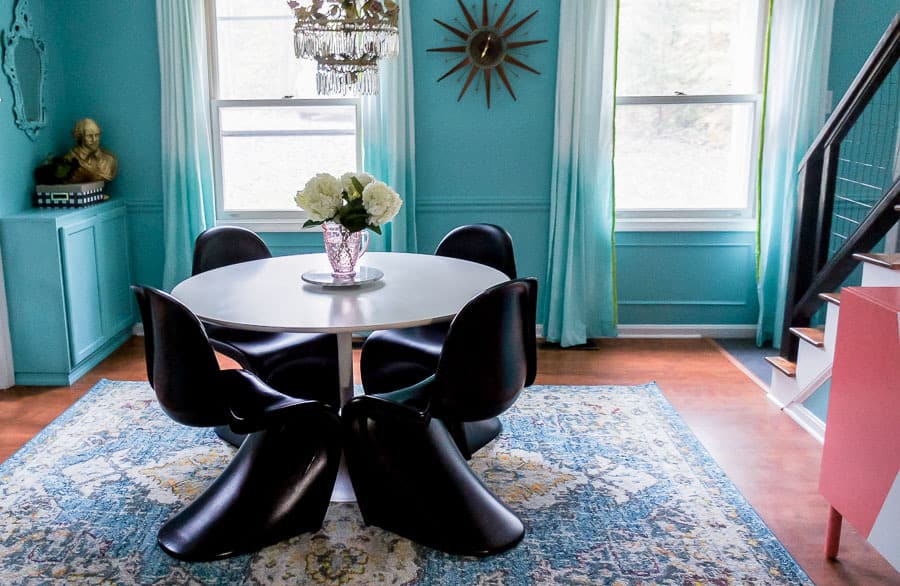 The table was a lucky vintage find at a thrift store. It was the kind of find that you swipe up before anyone else sees it. I bought a set of chairs from my friend, Cassie, and then bought another set to match.
The chandelier was found at an antique market in Sicily. I love it so much. The roses are hand-sculpted and have imperfect fingerprints in them.
Table (similar) | Chairs | Rug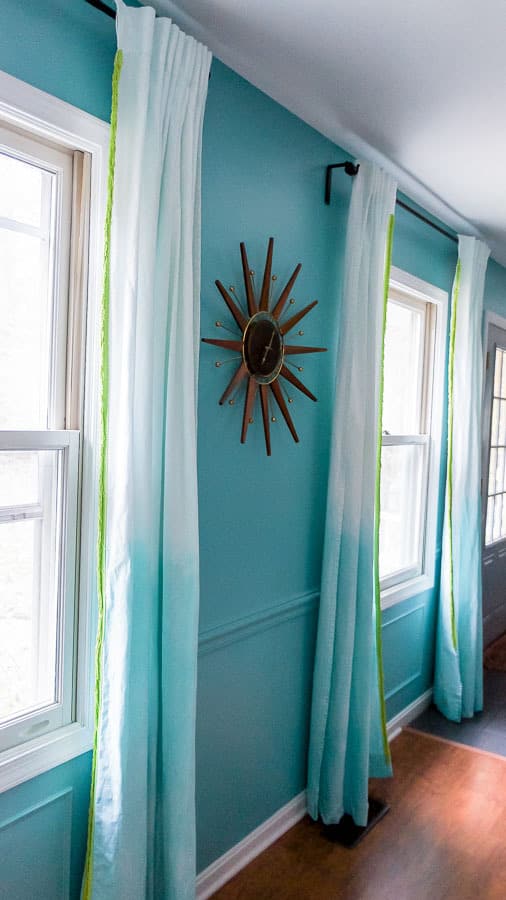 The curtains were dyed and trimmed out to match my living room curtains. I love the bit of softness they add to the room.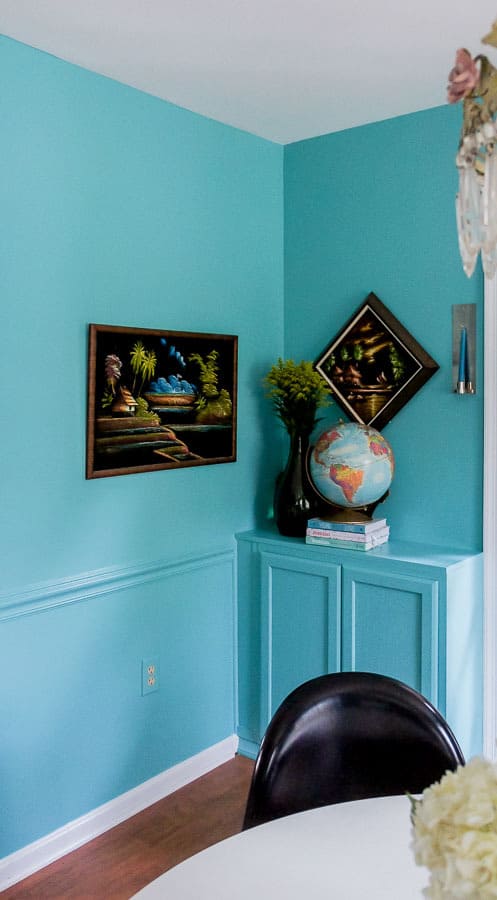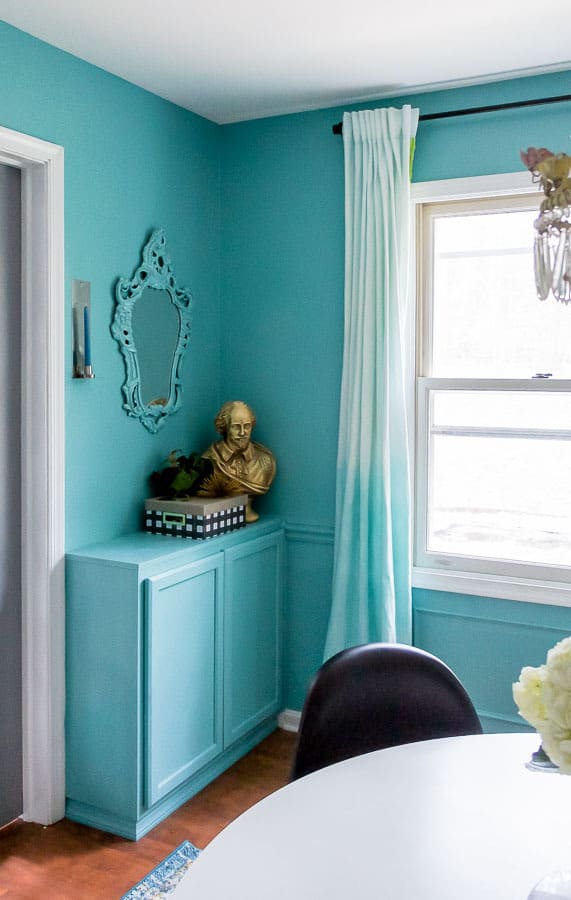 I added cabinets to the room surrounding the French doors. Shelves will be eventually be added so that my dreams of a library can be fulfilled. For now, the cabinets add so much extra storage.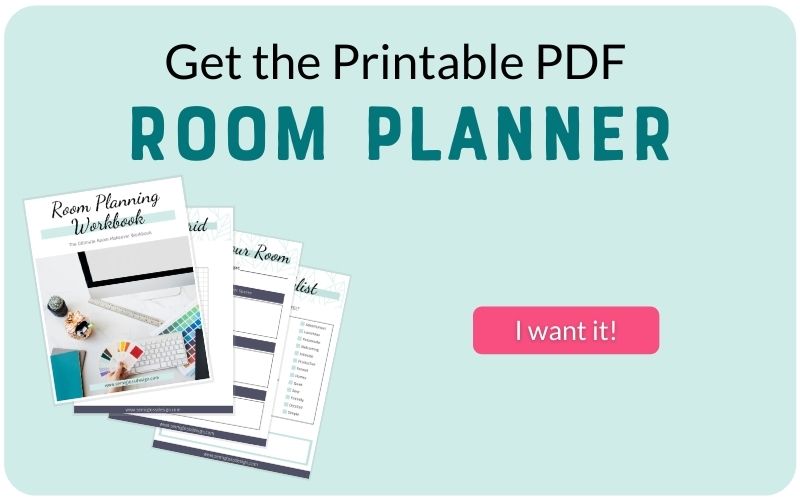 I painted the cabinets to blend in with the walls. This helps my small room from feeling smaller. The box on top is my solution to the never-ending paper problem.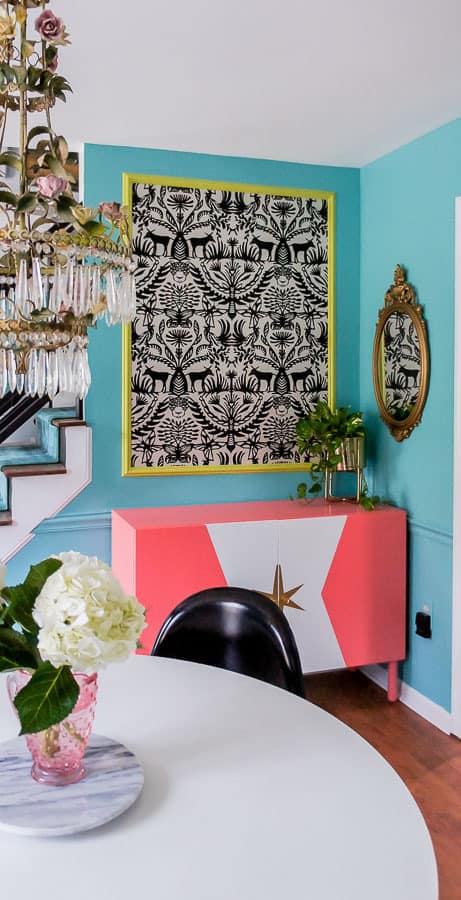 I repainted my china cabinet and sold it. It was replaced with an IKEA besta hack. This cabinet holds a ton of board games. In the winter, we hibernate and play games a lot.
The wallpaper panel was my solution to needing a piece of art crazy enough to compliment my cabinet.
I used a hoarded roll of the Opalhouse paper. This was the perfect use for 1 roll of paper. We love looking at the design and seeing weird, unintended designs.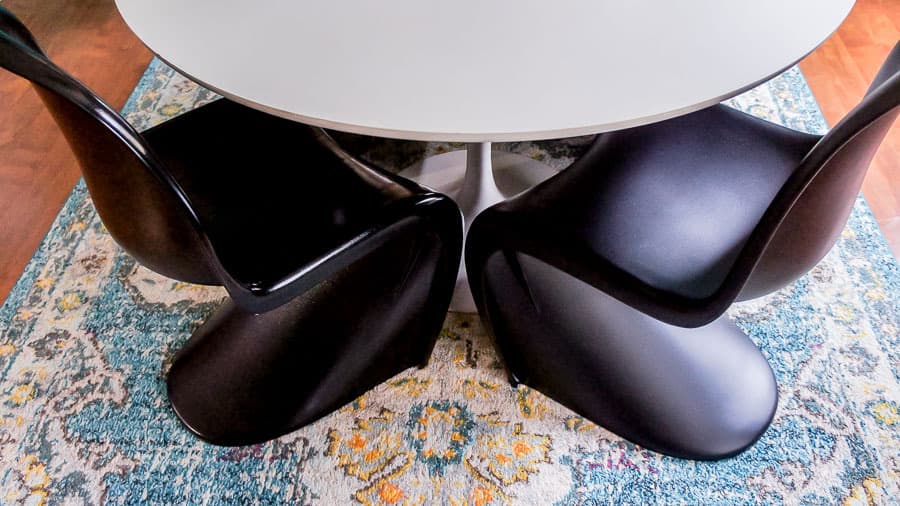 I love how the chairs fit around the table. So far, my card game-playing son has no objections to the table, so I'm happy.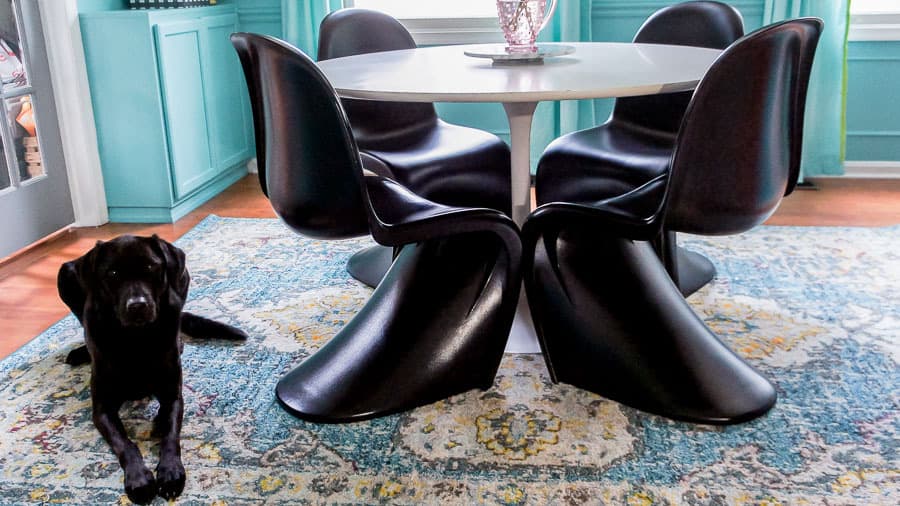 I never thought I would be a rug-in-the-dining-room type of person, but it adds so much warmth to the room. Gracie is also a fan.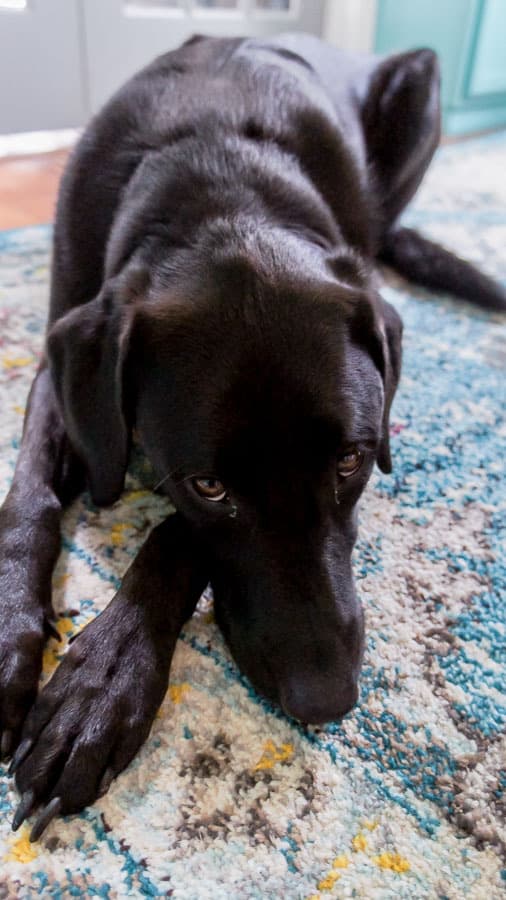 Doesn't everyone's dog match their rooms?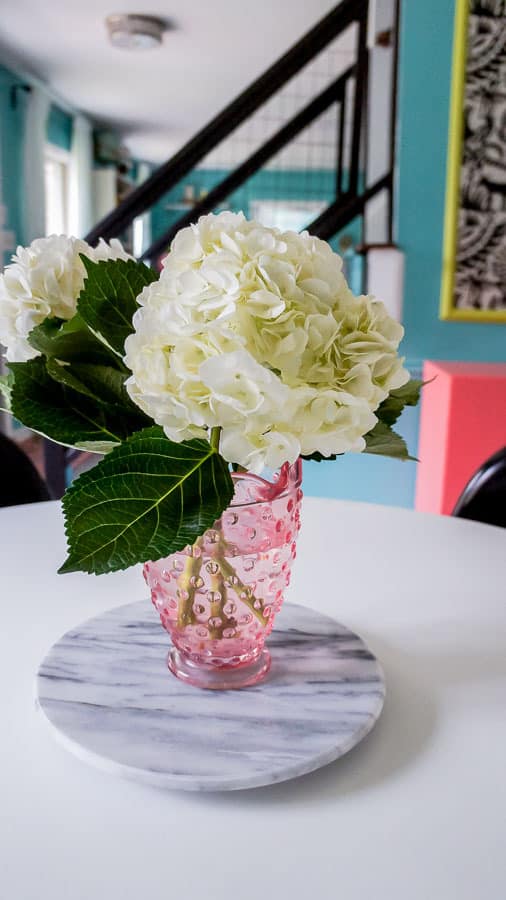 I'm so happy with my new dining room makeover, even if it isn't finished 100% to completion.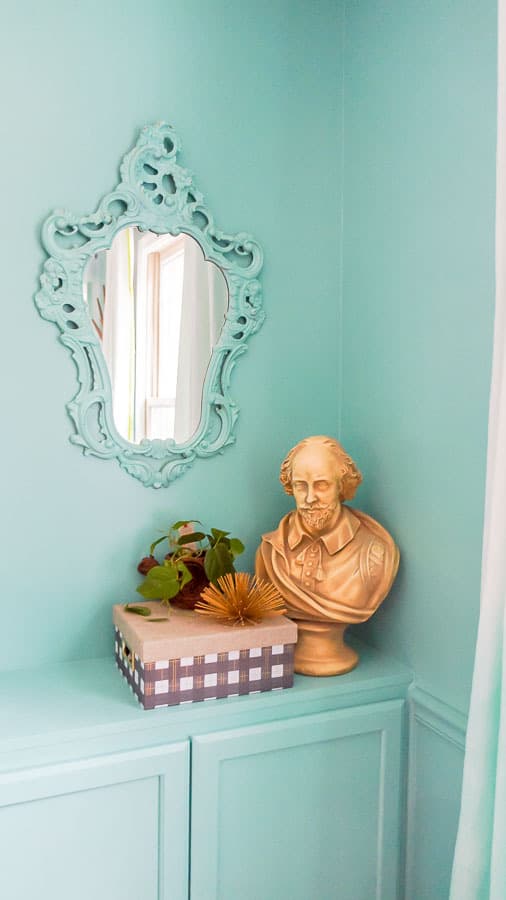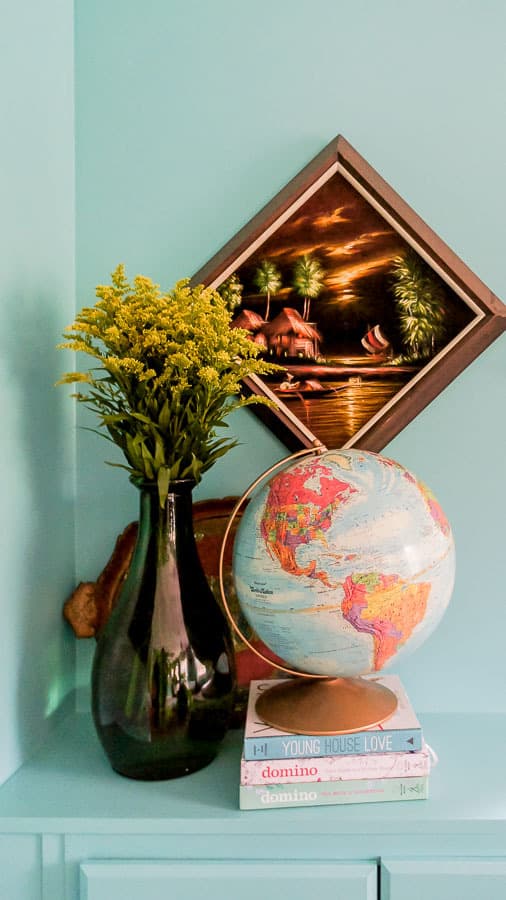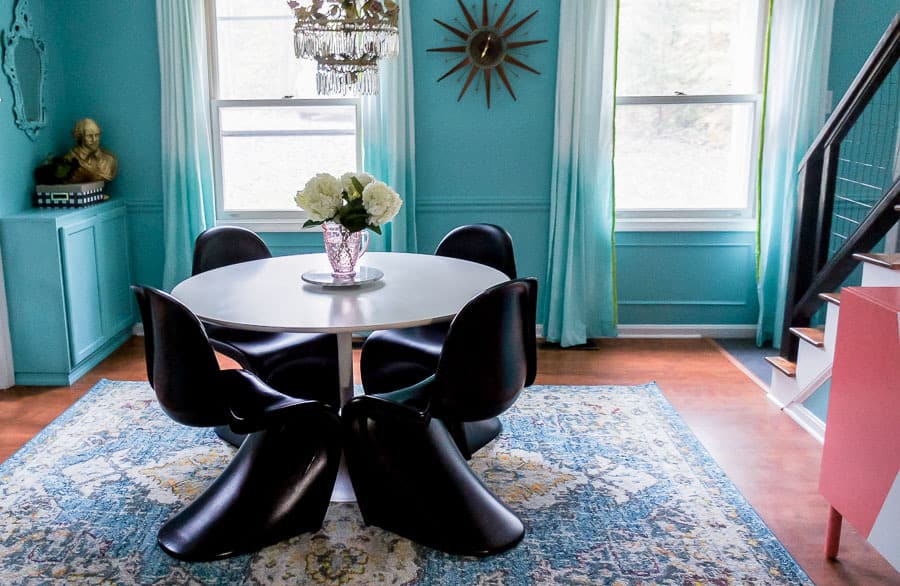 Sources:
Coral game cabinet (tutorial)
Cabinets (tutorial)
Curtains (tutorial)
Paint Color: SW Cooled Blue
Wallpaper – Target
Clock (similar)
Artwork (vintage)
Big thanks to HANDy Paint company for providing me with products to paint with. I have a few weeks off in December and there are a few walls that I'm thinking about painting at that time.
Pin for Later!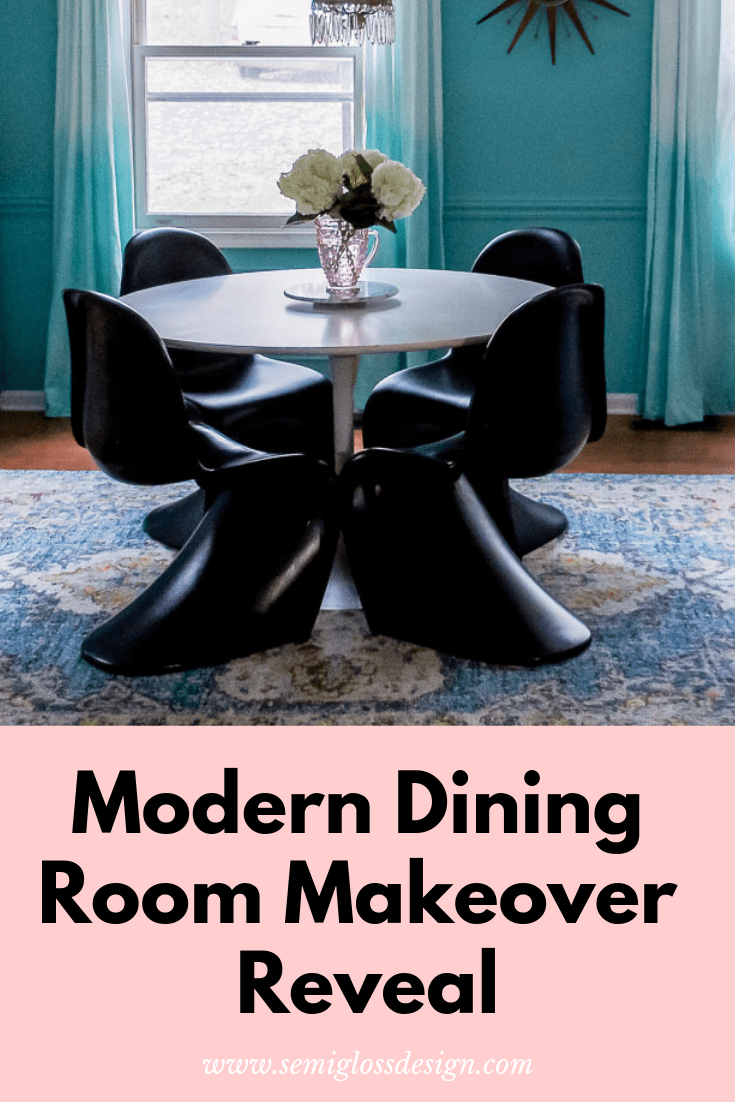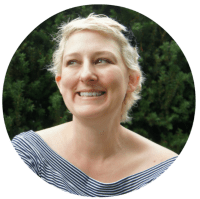 Emy is a vintage obsessed mama of 2 DIYer who loves sharing affordable solutions for common home problems. You don't need a giant budget to create a lovely home. Read more…