It's week 3 of the One Room Challenge and I'm feeling good about our progress. I'm at the point where my master plans actually feel do-able, unlike last week where I wanted to weep loudly and drink too much wine. We got so much done over the past weekend and even though we didn't finish any of it, we're super close. I'm feeling pretty confident. Famous last words, right… Besides, my shibori walls are looking pretty cool!
In case you have no idea what I'm talking about, I joined the One Room Challenge as a guest participant. Twice a year, Linda at Calling It Home hosts a fun challenge to makeover a room in your home in 6 weeks. There are 20 featured designers who posts on Wednesdays and over 200 guest participants like myself who post on Thursdays. At the end, we have a completely finished, super fab room to be proud of. Maybe after enough One Room Challenges, my house will be complete!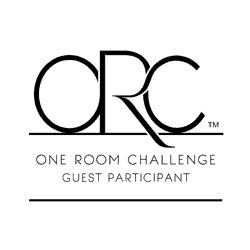 Catch Up Here:
For this One Room Challenge, I'm making over my sunroom. There was not a lot wrong with it, but it has much more potential. With pool season around the corner, we want it to be ready for a summer of relaxing!
Our sunroom is fully enclosed, but because there is no HVAC, it acts more like a 3 season room. We live in a forest in central Maryland, so our summers can get a bit swampy. (We have our very own swamp on our property, actually.) The point of all of this, is that we have to be careful what we put in the room because it needs to withstand our weather. I fell in love with this shibori wallpaper, but it would never work in this room due to the humidity. Plus I'm super cheap. So I decided to try my hand at painting my own shibori walls. I'm so in love with the way that @coppercorners has painted her home to resemble wallpaper.
Besides, it looked super fun.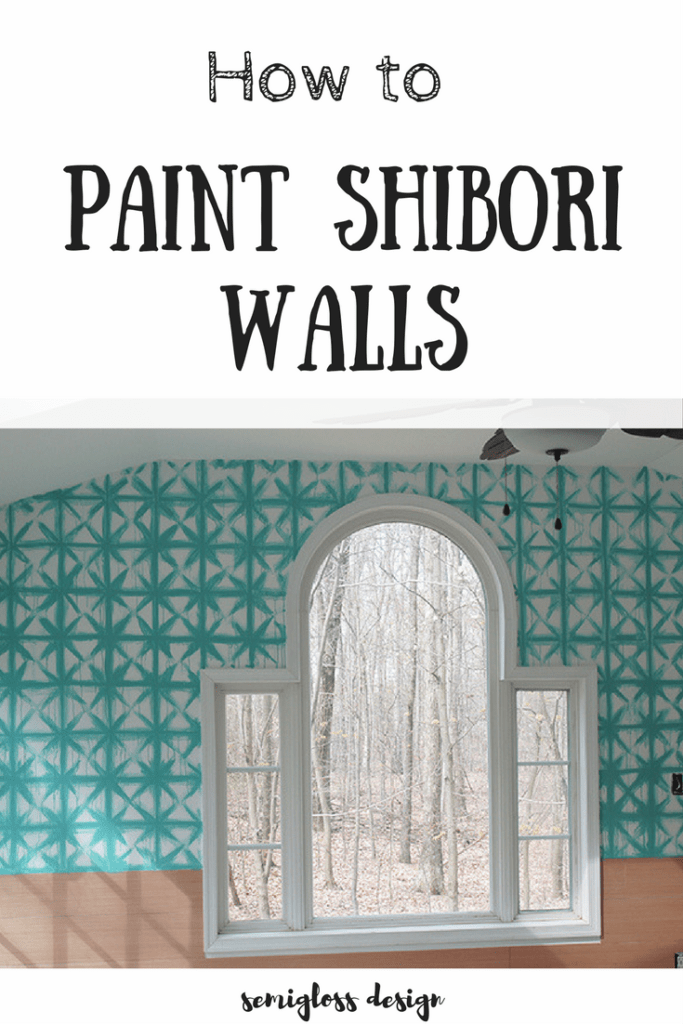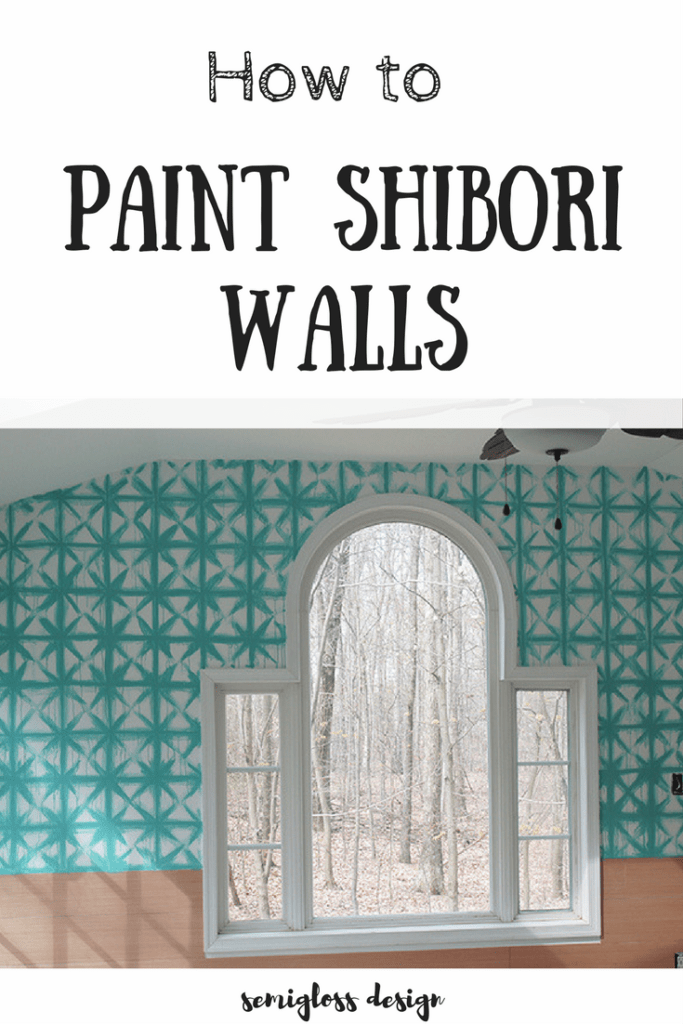 Supplies
Paint (I'm using Sherwin Williams Cooled Blue
Chip Brushes in different sizes (the texture of these brushes is perfect)
Handy Paint Cup (much easier to use when going up and down a ladder all day)
Ladder (or step ladder if you're tall)
Spray Bottle
Laser level
Pencil
Note: This technique is not for perfectionists. The inconsistencies are what makes it interesting. 
How to Paint Shibori Walls
My son says that it looks like I don't know how to paint. I like my shibori walls, so we're going to have to agree to disagree. I have a few more walls to go. I've been saving up some podcasts to listen to while I binge paint over the next few days.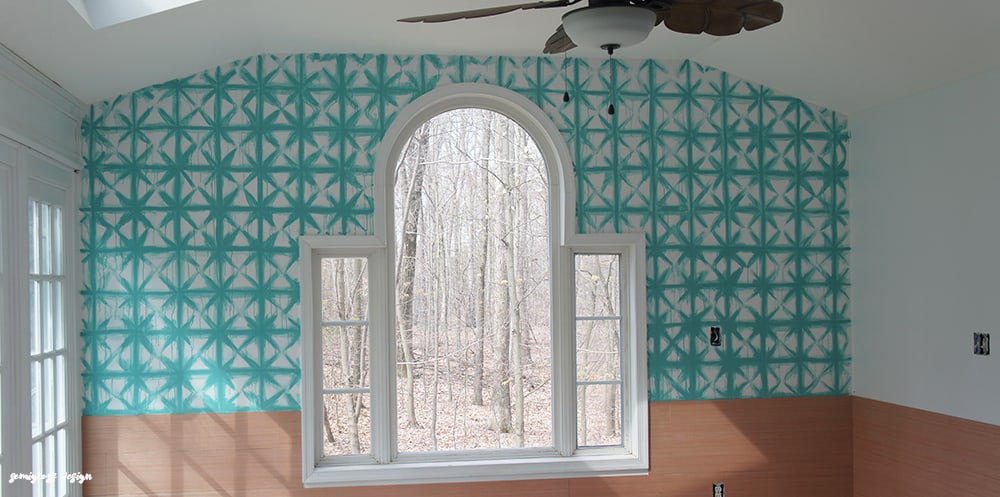 Pray for my claw hand…
We were very productive this weekend and also go the floor poured and stained. It's awaiting the clear coat, so I'll write more about it next week. For now, here's a sneak peek. And yes, it's everything that my dreams are made of. Mermaid floor dreams do come true….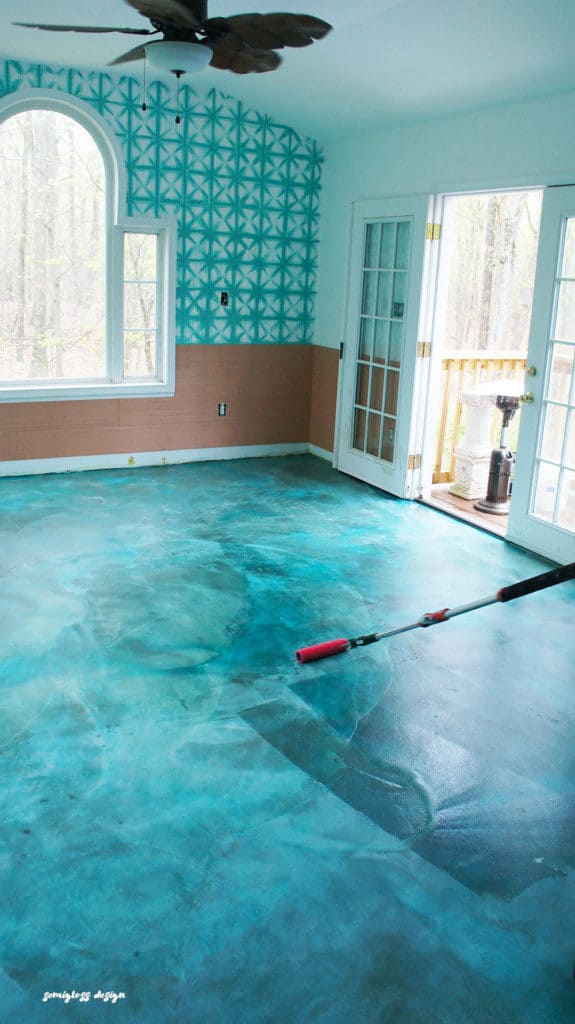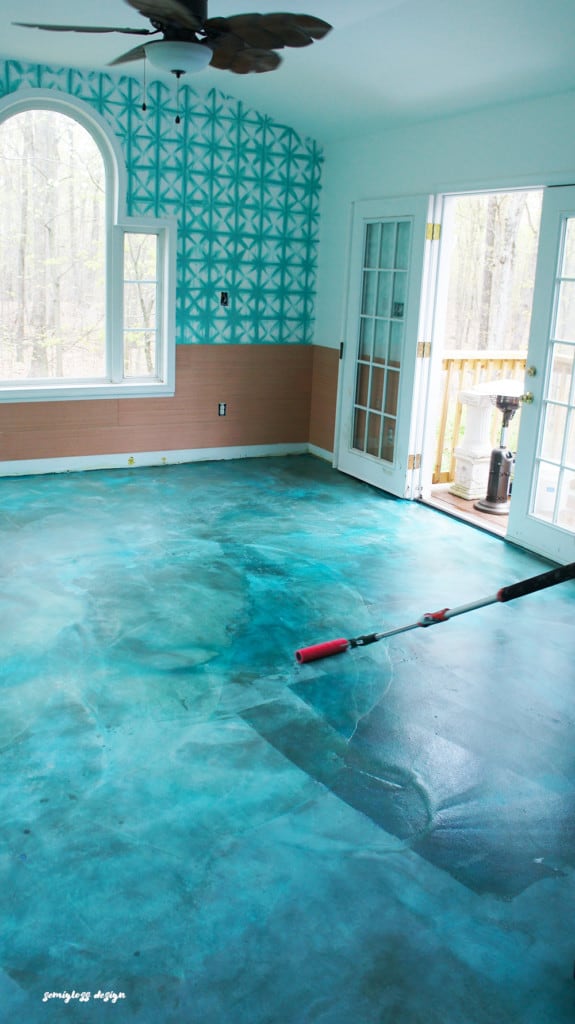 Still To Do:
Pour the floor and let it cure.

Paint the fun shibori pattern on the walls. (Halfway done)

Install cabinetry.

Super fun countertop treatment

Stain the floors

Install the sink

All new baseboard

Finish painting trim

Install shelving

Build a bar

Make new cushions

Paint the armoire
Yikes.

Instagram | Facebook | Pinterest