Update your bedding with the best sheets on Amazon!
I'm not what you would call a high maintenance person, except for one area: sheets.
One time, I went to my dad's house to visit and after one sleepless night in his scratchy pilled sheets, I had to buy new ones for him right away. There's just nothing better than crawling into silky, smooth sheets!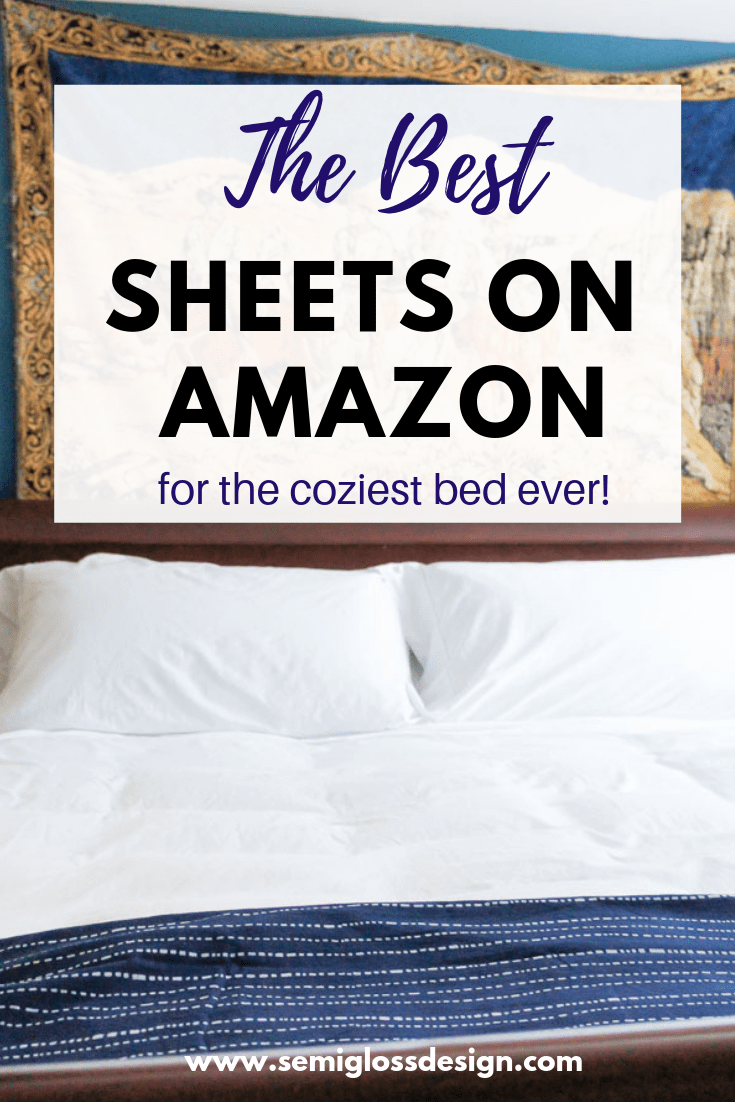 I love soft, luxury hotel quality sheets. But I'm a bit of a bargain hunter.
My usual sheet buying hack is to the clearance section of my favorite bedding websites and buy sheets in the ugly, discontinued colors. This is a great way to get nice sheets for cheap, but they're not always the prettiest. Now, I have a new sheet buying tip: buy these sheets from California Design Den on Amazon.
The Best Sheets on Amazon
This post contains affiliate links. By purchasing an item through an affiliate link, I earn a small commission at no extra cost to you.
I received the 400 thread count 100% cotton sheets in king size.
The king set comes with:
a fitted sheet
a top sheet
2 king size pillowcases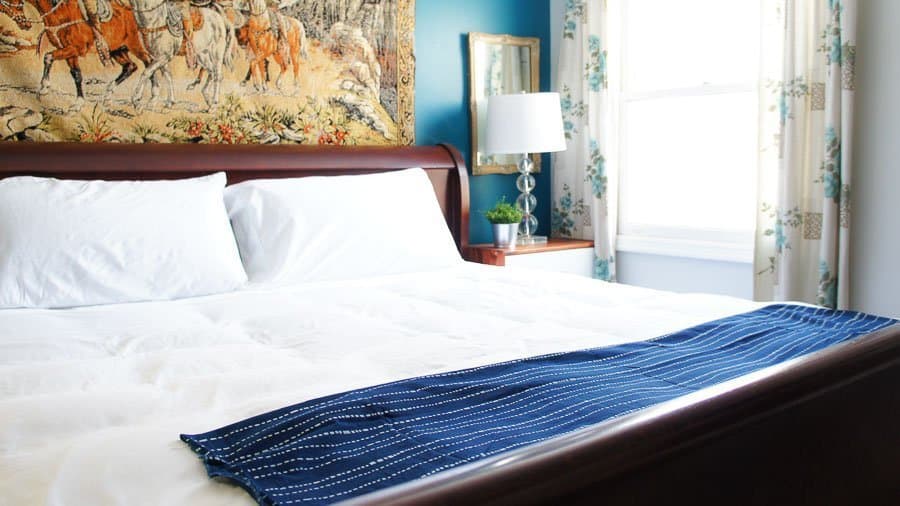 They are 100% cotton with a luxurious 400 thread count. What does that mean in real words? It means that they're super soft and feel nice against your skin.
These sheets are made with anti-pilling fabric, so of course I'm a fan.
They have a 16″ deep pocket to fit even the deepest mattresses. Our mattress is pretty thick, plus I just added a featherbed mattress topper to increase the comfort level, so it's even thicker now. These sheets covered it with room to spare!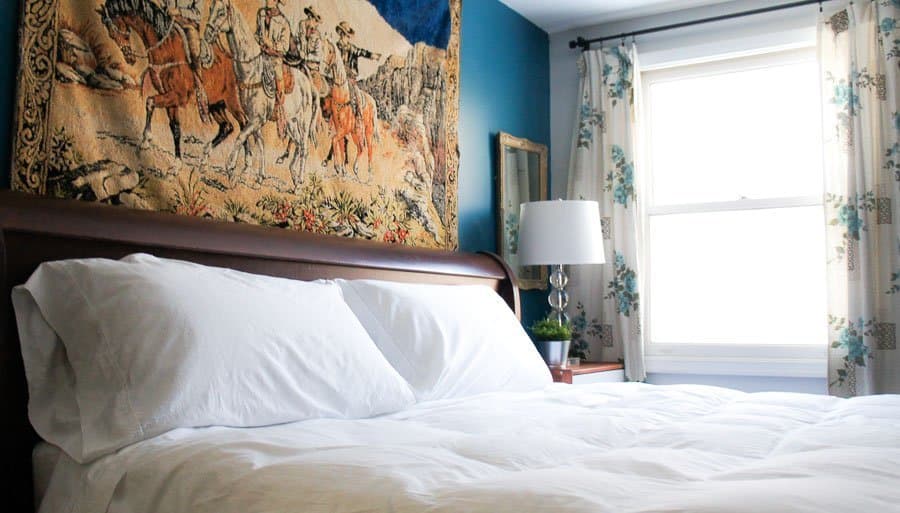 Each end is labeled with "Head/Foot" which is convenient for bed making. Although, to be honest, I wasn't paying attention and put them on wrong.
They still fit well unlike other sheets I own that are a lot shorter on one size. These fit so well because the entire edge of the sheet has elastic to wrap around your mattress. Not just the corners!
My Thoughts on the Sheets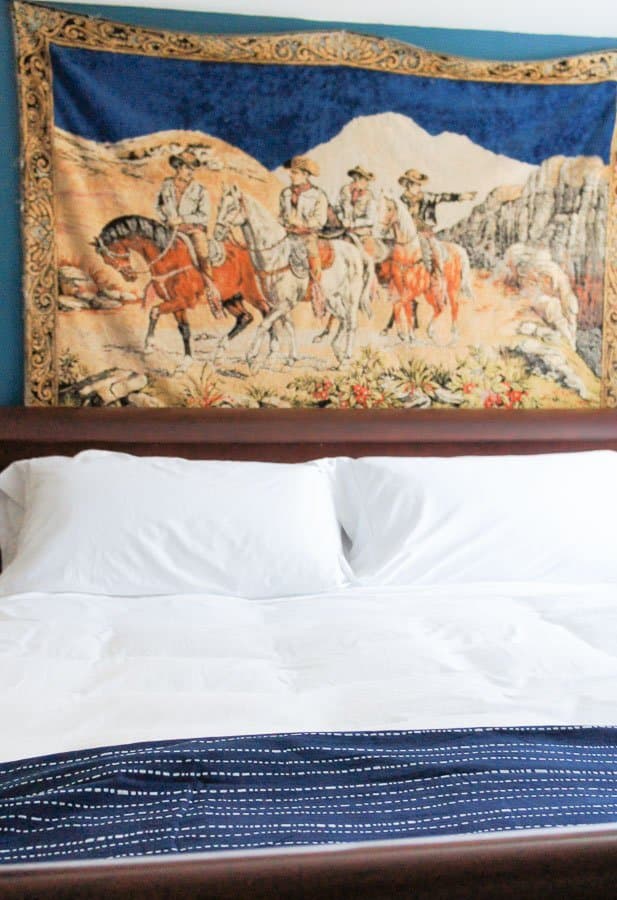 If you have a king size bed, you know that king size bedding is normally super expensive. However, these sheets are very affordable! It's possible to have several sets in different colors at that price point.
The other problem with king size bedding is the size. Normally, the top sheet barely hangs over the edges. However, these sheets are nice and wide. They should stop even the most persistent sheet thieves in your bed. You know what I'm talking about.
Plenty of sheet for everyone!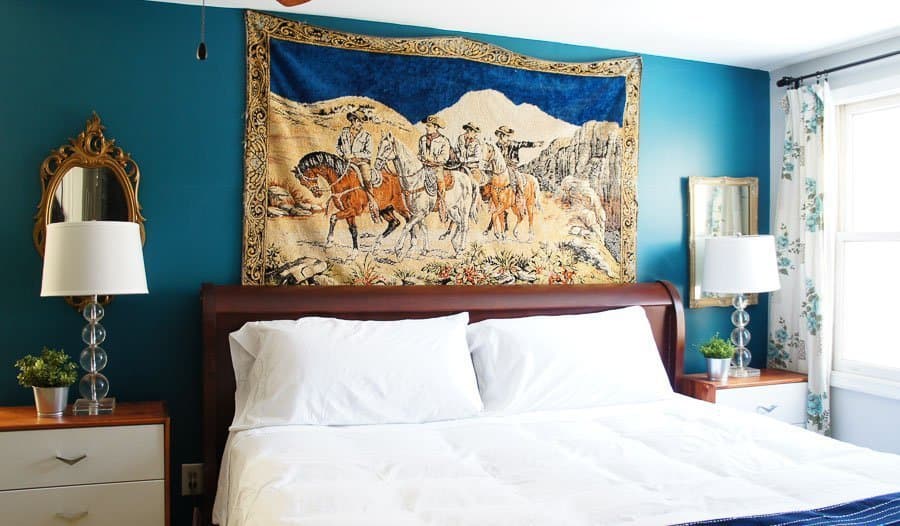 I love how well they fit my bed. The elastic runs around the entire edge, so it can tuck under the mattress completely. There's no way these sheets are going to come undone. (Note to self: buy sets of these sheets for the kids…)
I love how they look! There's just something about white bedding that makes me want to crawl into bed and hang out all day. Which could be a bad thing…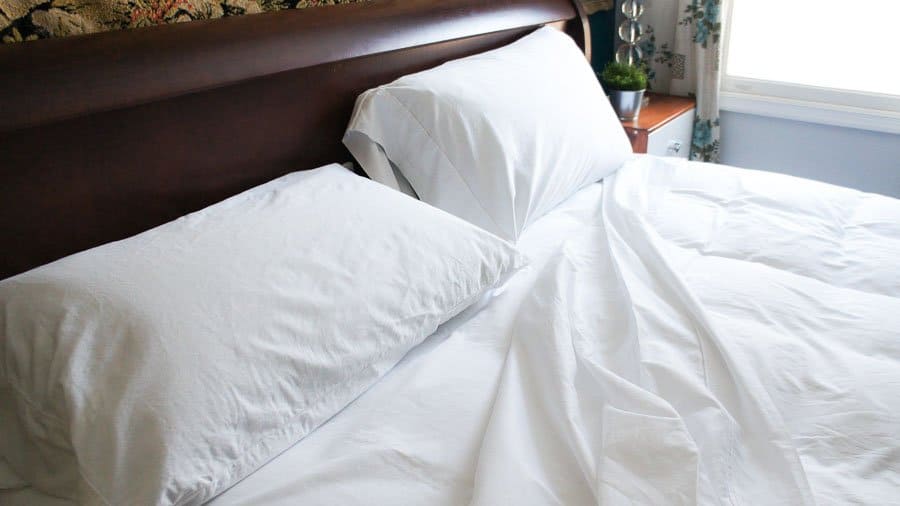 I'm off to take a nap now in my hotel quality sheets!
California Design Den carries a lot of other amazing sheets on Amazon.
You might also like:
Pin for Later!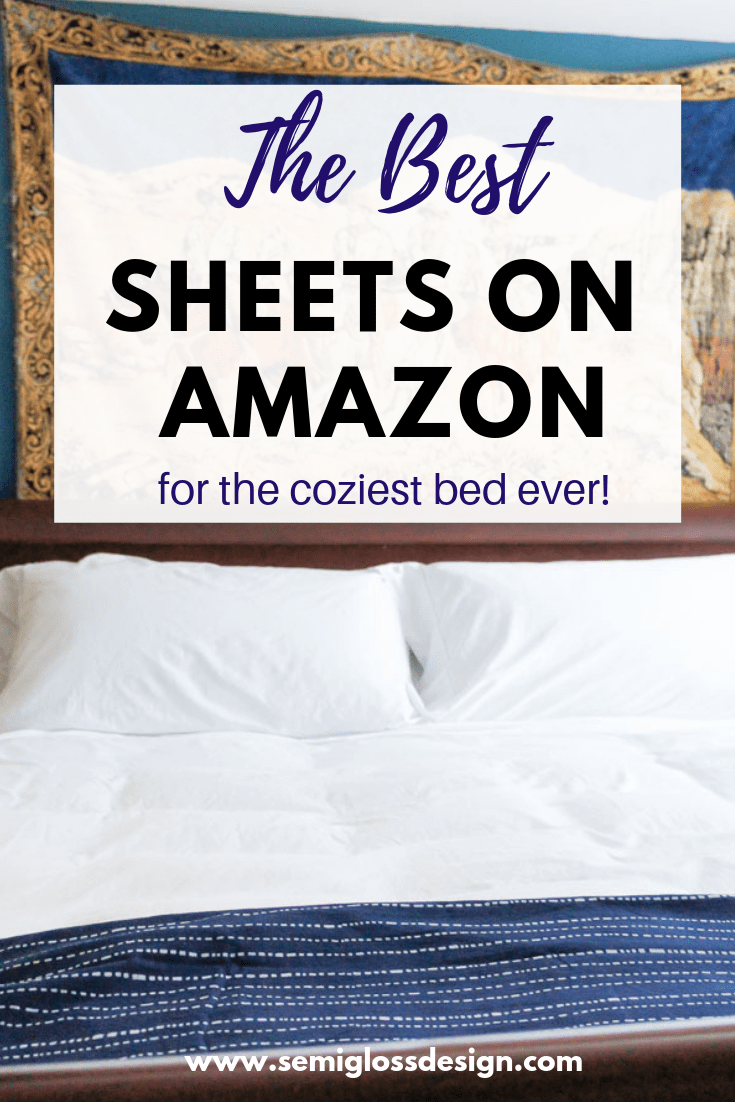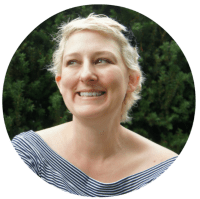 Emy is a vintage obsessed mama of 2 DIYer who loves sharing affordable solutions for common home problems. You don't need a giant budget to create a lovely home. Read more…