Easy to Make Retro Christmas Tree Topper
Learn how to make a retro Christmas tree topper.
I love vintage style decor for Christmas (and really every day too.) But there's something about Christmas that makes me want to go over the top with my vintage decor.
This year, I decided to make a fun, atomic inspired tree topper for my tree. I haven't bought a big tree yet, but it sure looks fun on my tiny vintage tinsel tree!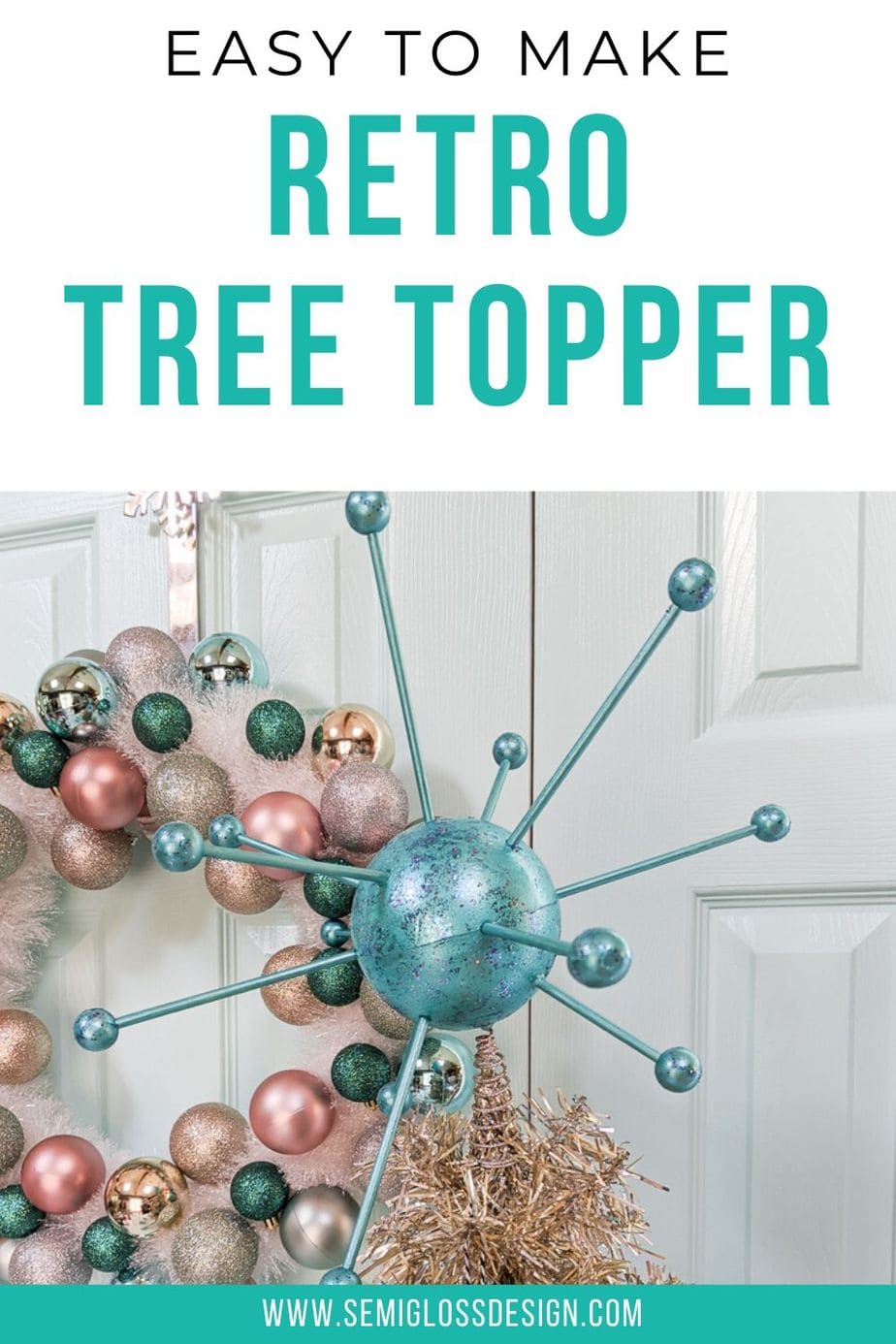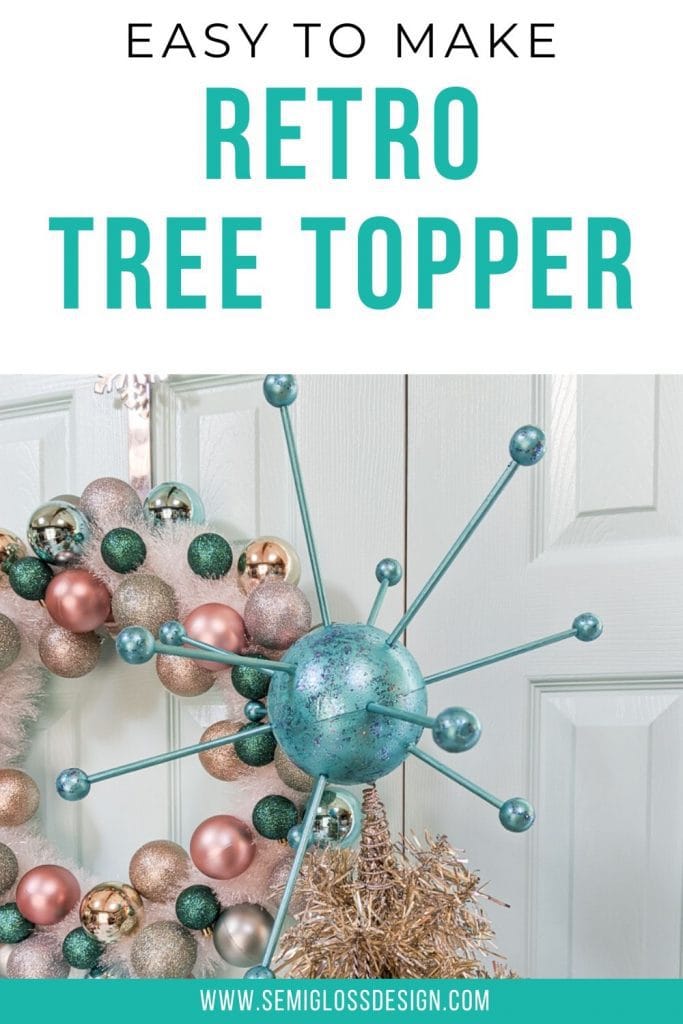 This post contains affiliate links. By purchasing an item through an affiliate link, I earn a small commission at no extra cost to you. As an Amazon Associate I earn from qualifying purchases.
Retro Christmas Tree Topper
Supplies Needed
Styrofoam Ball (see my notes at the bottom about sizing down for a more stable topper)
Wire or Tree Topper Coil
Hot Glue
Paint **
*I used pruning shears to cut the wooden dowels after trying to use a miter saw with scary results. The wooden dowel is softer and about the same thickness as branches I cut, so it seemed perfectly okay. The pruning shears cut through the dowels like butter. Just don't tell my husband….
** I used this metallic paint which is so lovely to work with. Normally, metallic paint is super transparent, but this paint was opaque and covered the wood parts in 1 coat.
I also used a bit of this glitter paint. I like glitter, but I hate glitter mess, so this paint allows me to add glitter without it ending up all over my face for days.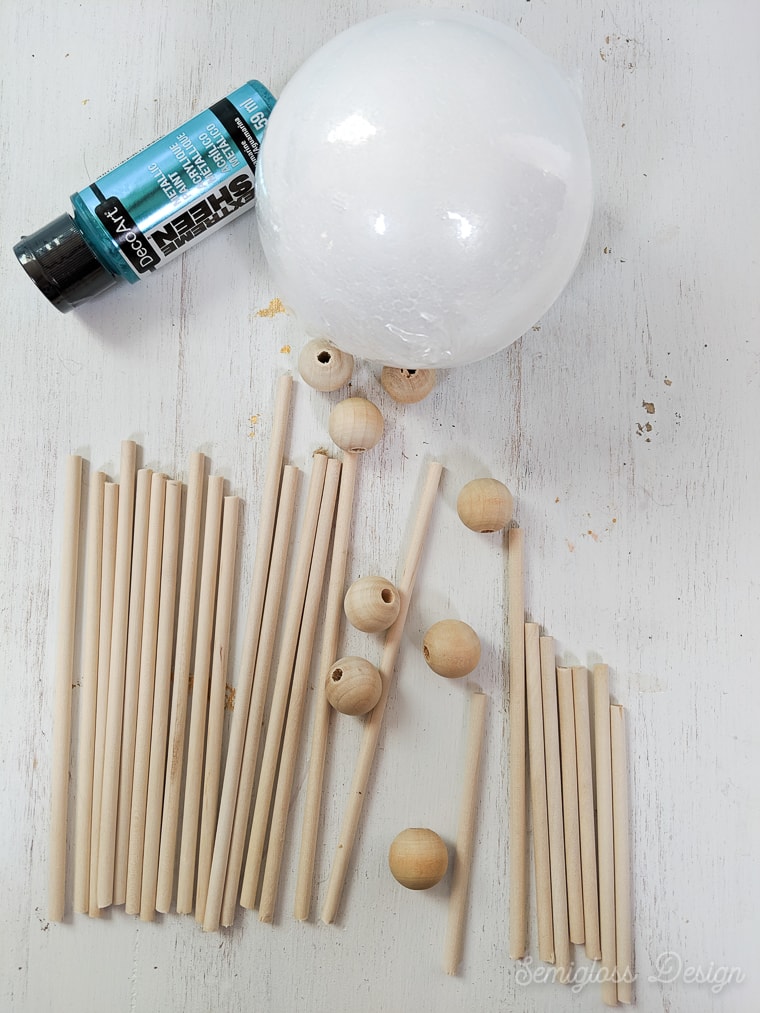 Prep Work for the Atomic Tree Topper
Cut the wooden dowels into different sizes. I cut most of them in half and a couple of them into 3 pieces.
Place wooden beads on the ends of them. Mine fit perfectly, but you can add hot glue if needed.
Paint the wooden dowels and beads. You will need to paint them in stages to let each side dry as you work.
Paint the styrofoam ball. It may need several coats.
Add glitter paint if desired.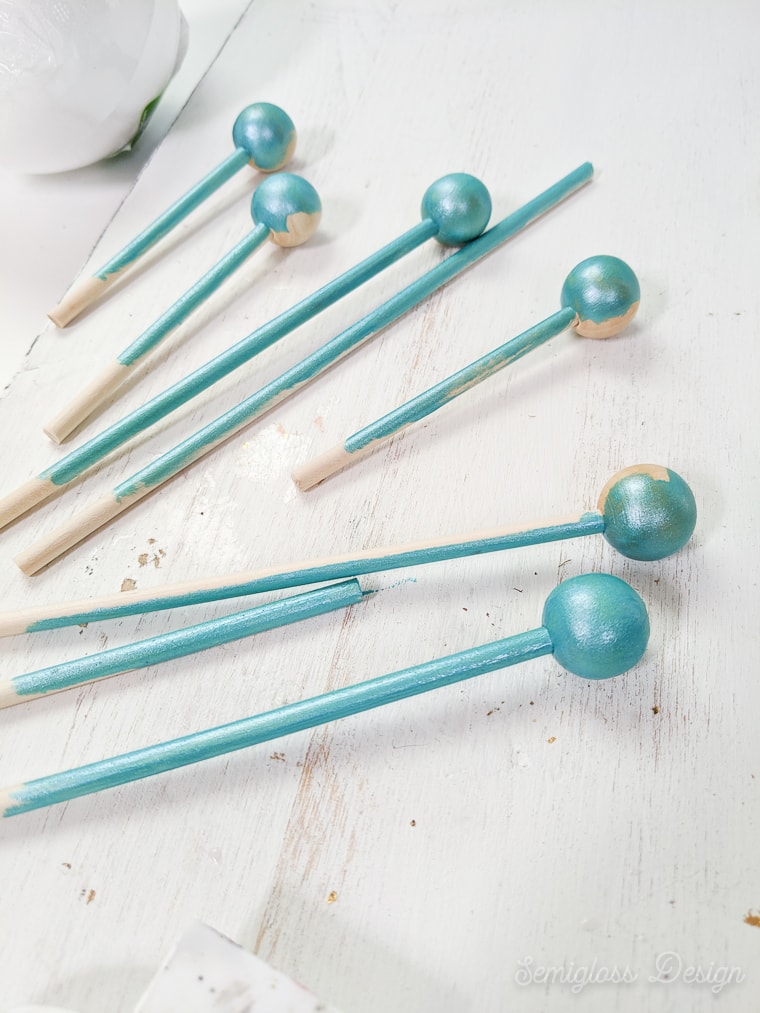 Assembling the Tree Topper
Use something pokey to poke holes into the styrofoam ball. I used a cuticle stick, but a bamboo skewer or an awl would work as well.
Add hot glue to the end of the dowels and poke them into the holes you made.
Attach the dowels in a starburst pattern, varying the sizes and positions, radiating from the center. Leave the bottom open for the tree topper holder.
You can use wire to make your topper holder or you can salvage one from a cheap one, which is what I did. It just took some twisting to remove it.
Use hot glue to attach the wire to the bottom.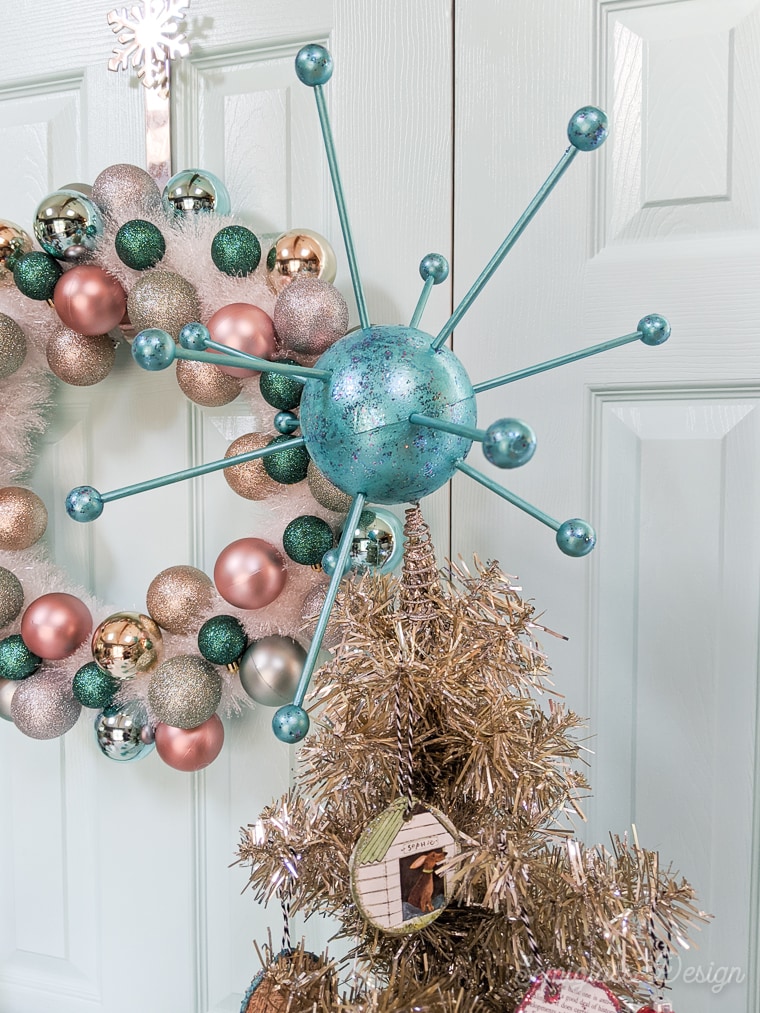 Fixing a Top Heavy Tree Topper
This tree topper is a bit top heavy, but I always have that problem! It's exacerbated a bit by using it on a tiny tree…
Here's a few ways to fix a wobbly tree topper.
Attach another straight dowel through the tree topper holder and wire it to the tree.
Use a smaller styrofoam ball.
If your tree is artificial, bend the top piece in half to get a wider base for it to sit on. If it's real, find a larger top branch piece for it to sit on and strip the greenery.
DIY Christmas Decorations
Easy to make Christmas decorations for your home.
You might also like:
Pin for Later!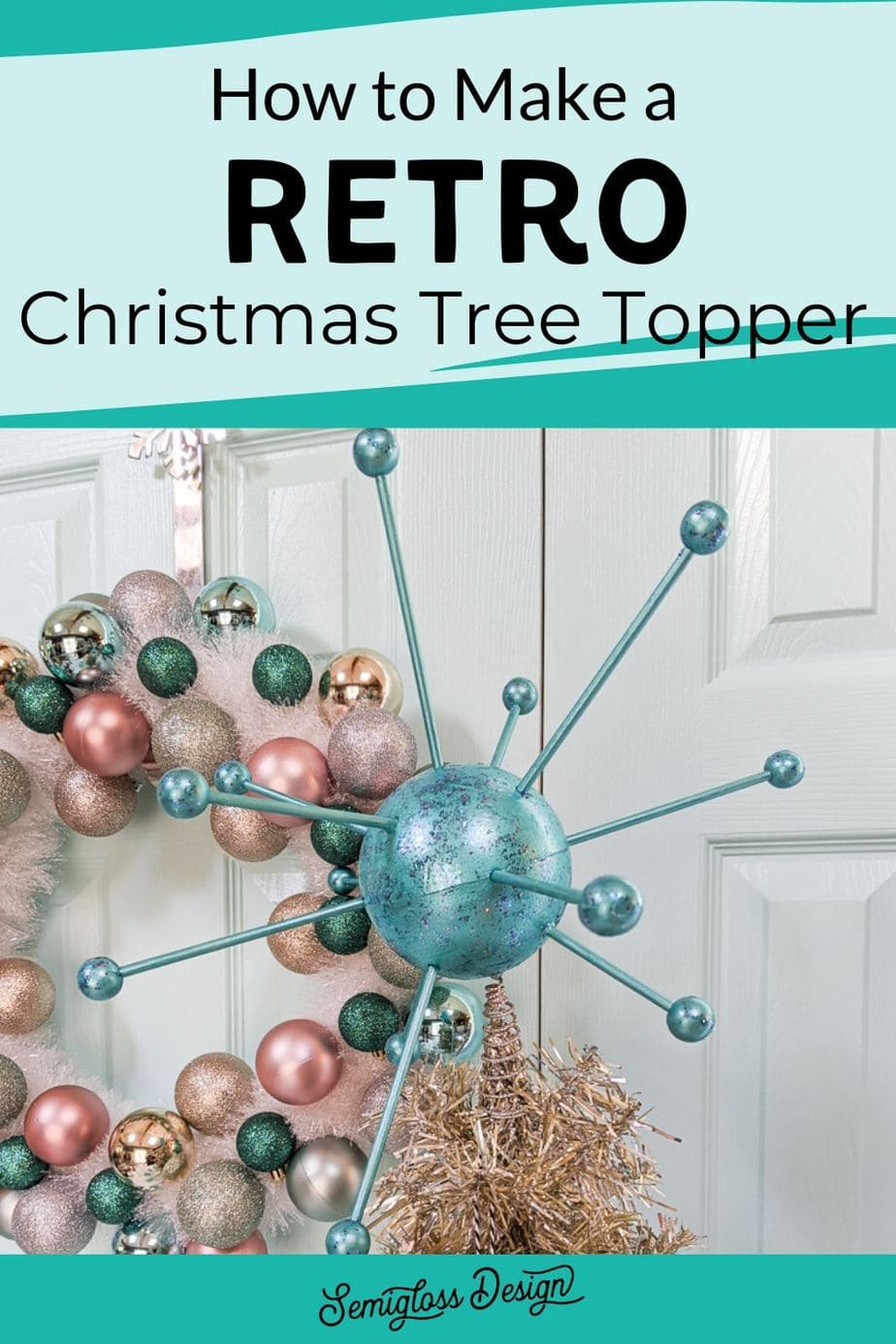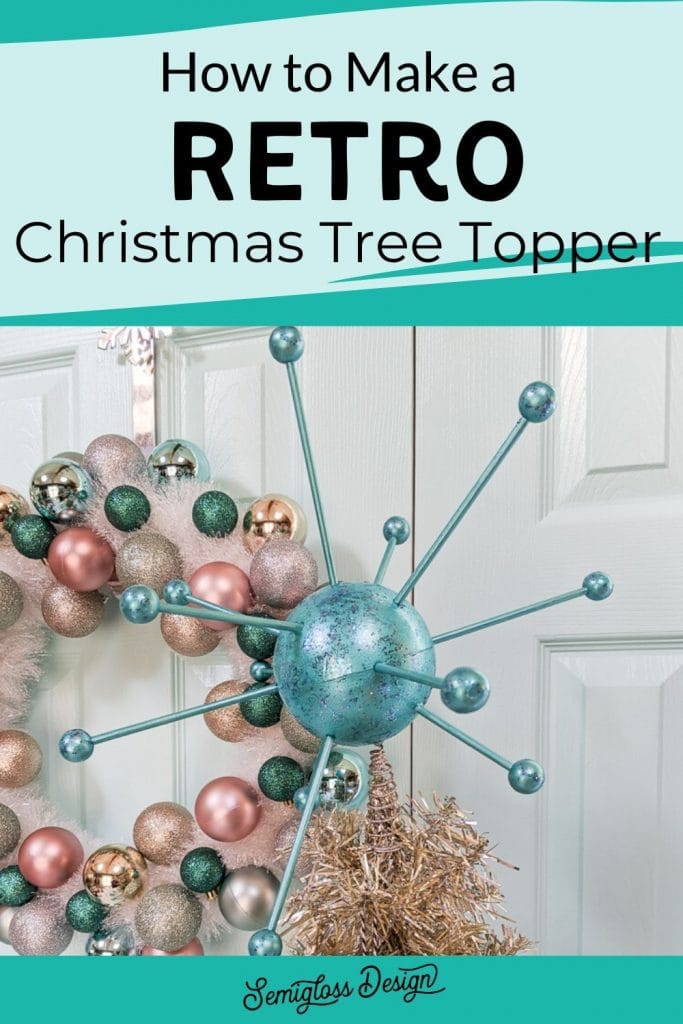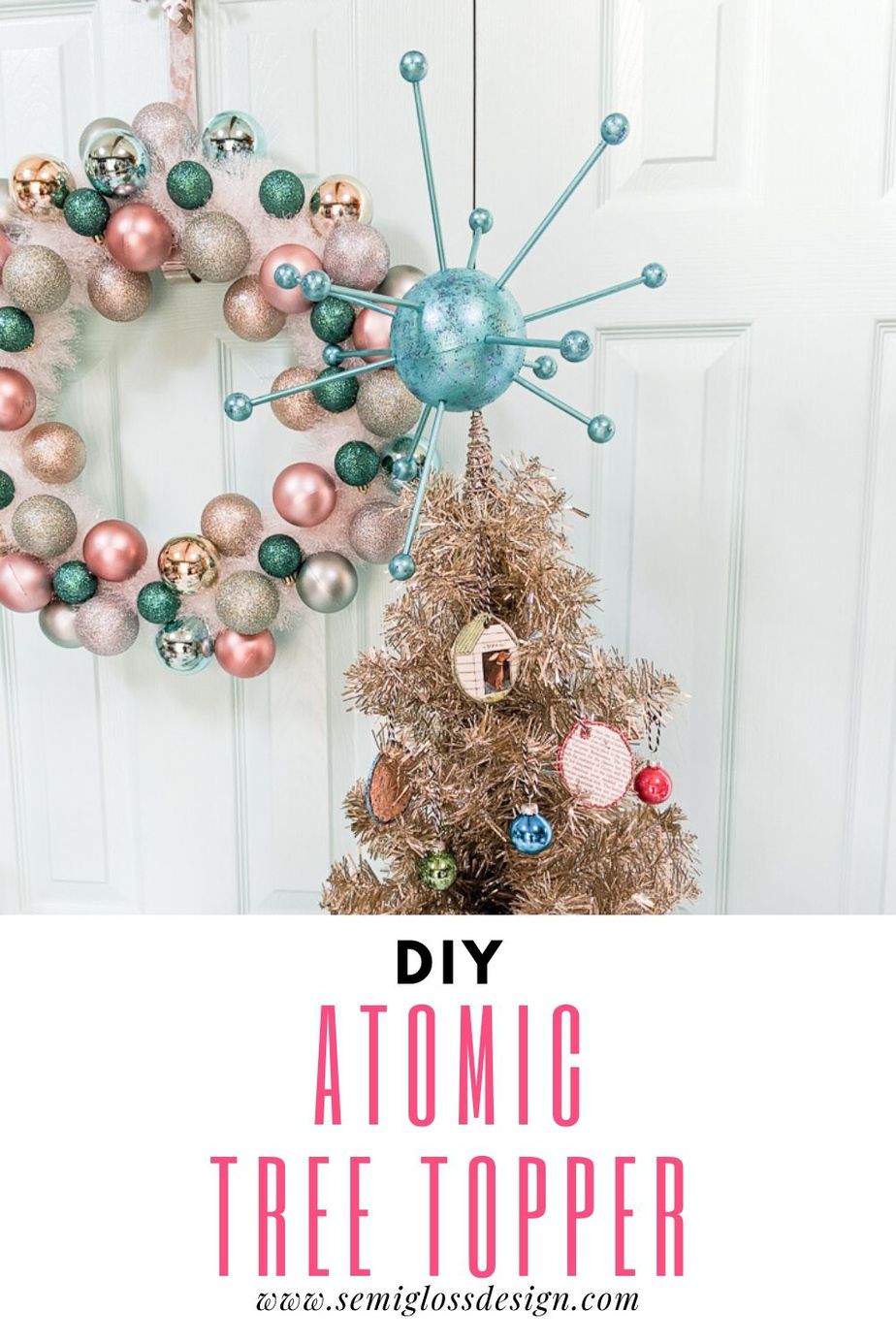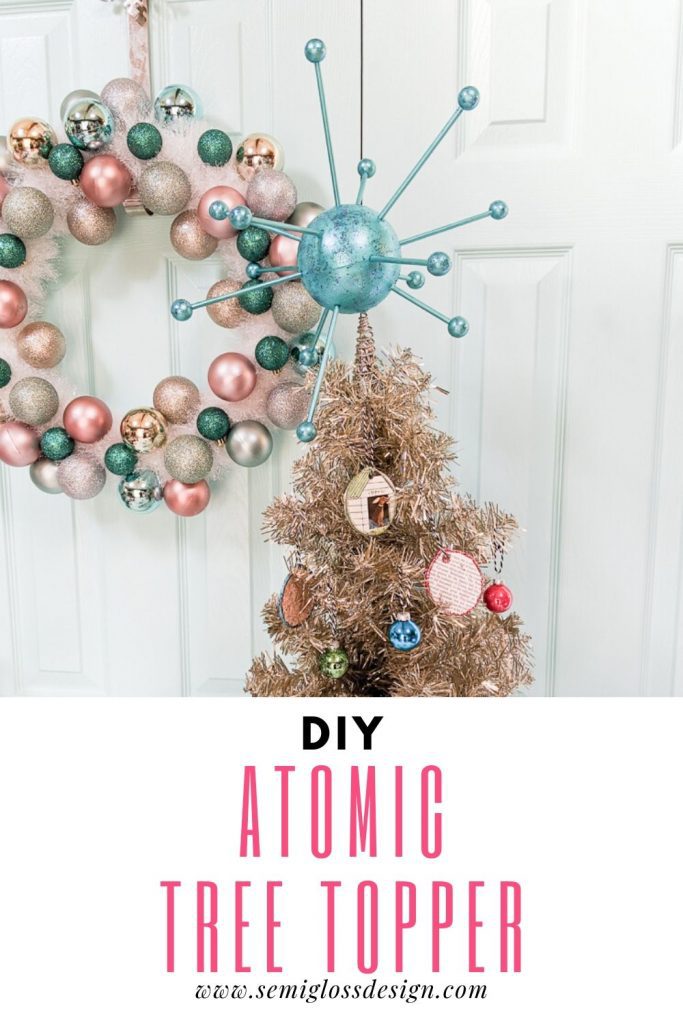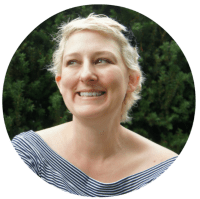 Emy is a vintage obsessed mama of 2 DIYer who loves sharing affordable solutions for common home problems. You don't need a giant budget to create a lovely home. Read more…