Make Your Own Christmas Ornaments: Paint Swirl Ornament
Make your own Christmas ornaments with this easy paint swirl technique.
If you're looking for more DIY ornaments, be sure to check out this post with all of my Christmas ornaments to make.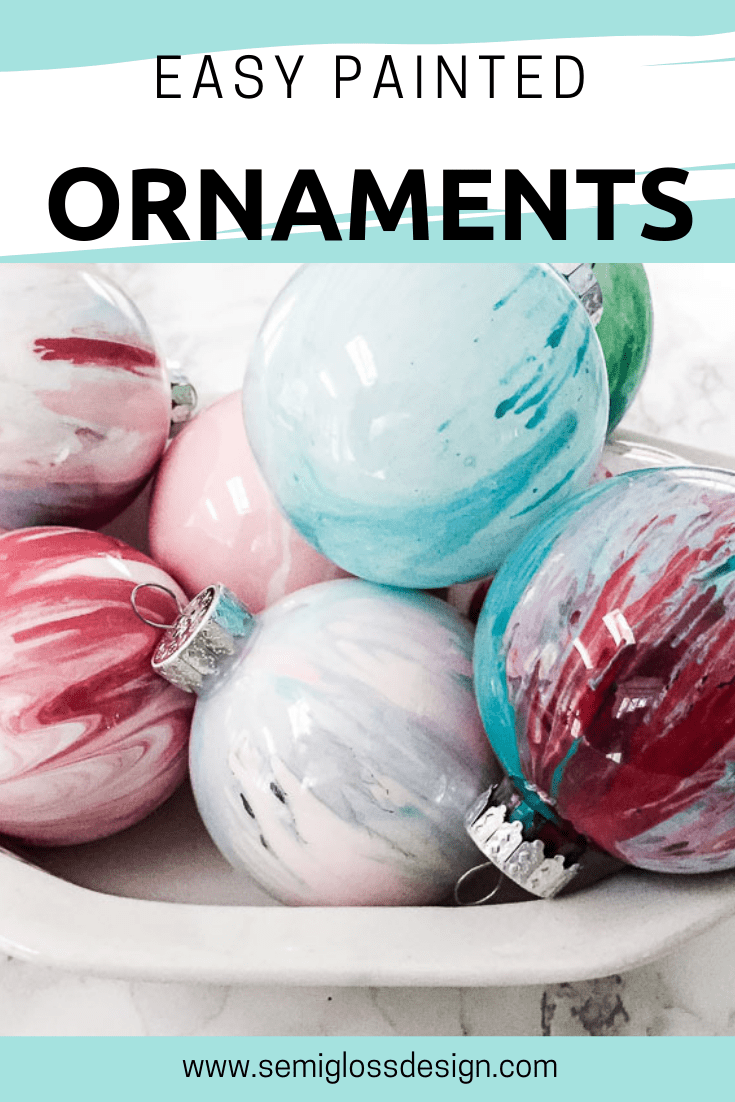 This post contains affiliate links. By purchasing an item through an affiliate link, I earn a small commission at no extra cost to you.
These ornaments are easy enough for kids to help with and would make great gifts from the kids to family members.
These paint swirl ornaments are even easier to make than my hand-painted floral ornaments!
There's just something about Christmas that makes me feel crafty. I love making my own ornaments.
Best of all, they use a lot of your craft paint stash that you've been hoarding for years.
Yeah, I know that I'm not the only one who buys 32 bottles of aqua craft paint because I don't have that exact shade at home.
If you like this technique, you will LOVE my easy DIY alcohol ink ornaments!
Tips for Making Paint Swirl Ornaments
If your paint is too thick, you can add water to make it move easier. It will dry more translucent though. You could also try paint pouring medium, but it will extend the drying time significantly.
It works best if your paint is fresh though. It's a good thing that craft paint is so affordable!
The color mixtures look best if they are related (for instance, pinks and reds.) But I also love the contrast of different colors. Be aware of color theory to avoid making the colors mixing to make brown (ie: avoid red and green.)
The paint swirl ornaments take a couple of days to dry. Your dry time may vary due to humidity and temperature.
Craft acrylic paint works best of this process because artist acrylics are way too thick.
See how I used this method to make fun galaxy ornaments!
Paint Swirl Ornament FAQs
Can You Use This Technique to Make Solid Colored Ornaments?
Yes, you can make solid-colored ornaments using this technique. Just pour more of one color into the ornament and swirl it around until it's covered.
Can You Use Iridescent Ornaments?
Yes, you can use iridescent ornaments with this technique. The colors will be a little different, but it gives the ornaments a magical look!
Can You Use Glitter?
You can use glitter to make paint swirl ornaments. Be sure to read this post to make sure the glitter sticks to the ornament!
Make Your Own Christmas Ornaments: Paint Swirl Ornament
Supplies Needed
*You can use the glass version if you want. I prefer plastic because my kids still break things and so does my crazy dog.
Read about more glass ornament options here.
DIY Ornament Prep Work
Protect your work space. This process can be pretty messy.

I used brown craft paper from a package that I received in the mail, but I also like to use freezer paper to protect my desk.

Remove the tops from the ornaments and set them aside.

Just squeeze the ring at the top to make the hooks compress for easy removal.
Painting the Ornaments
Start pouring your paint inside the ornament. I started with white.

Then add other colors. Some ornaments were monochromatic using only shades of pink or red. Others used mixed color palettes.

Roll the ornament around in your hands to move the paint until the whole thing is covered.

Turn upside down in a cup to let the excess paint pour out. Letting the ornaments dry in disposable cups make clean up easy!
Finishing the Paint Swirl Ornaments
Let dry for 1-2 days.

Replace the tops on the ornaments. If it scratches the paint, the rim of the topper hides it pretty well.

Make ornament hangers with bakers twine.

You can also use metal ornament hooks or ribbon, but I like the contrast of the black and white string with the colorful ornaments.
Looking for a way to make these ornaments even better? Why not try adding gold leaf to ornaments?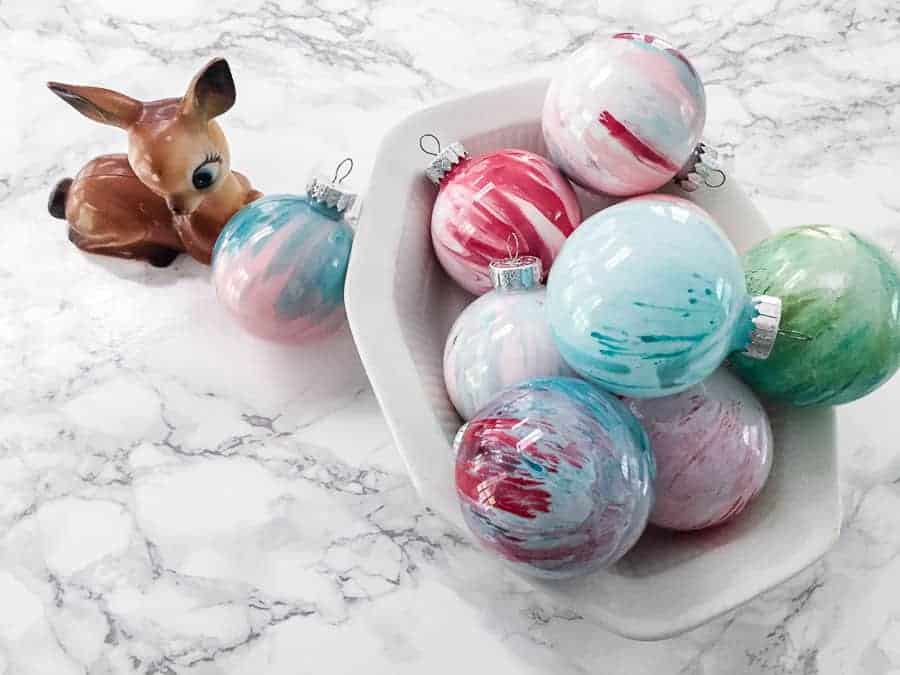 DIY Christmas Decorations
Easy to make Christmas decorations for your home.
Looking for more Christmas posts?
Pin for Later!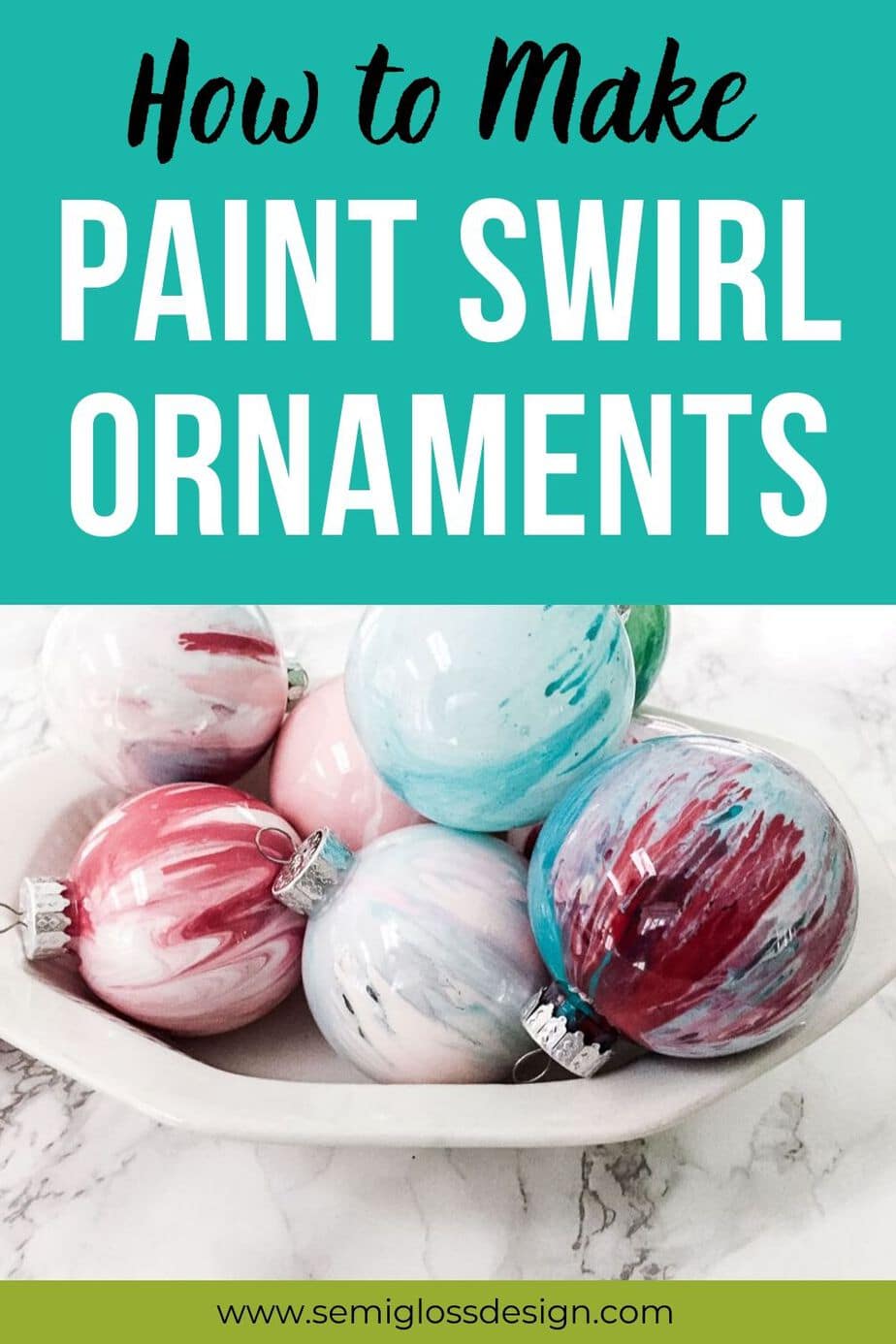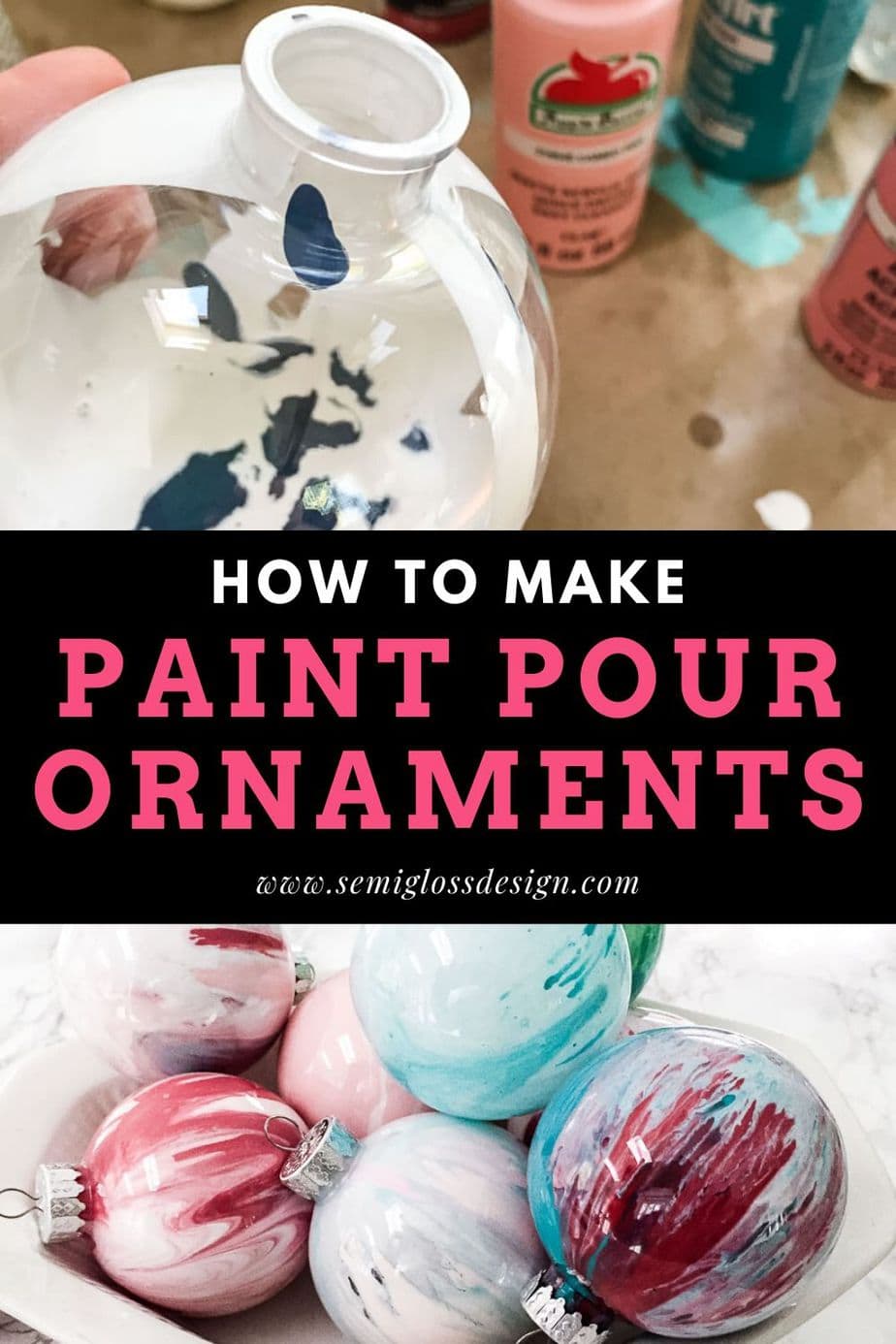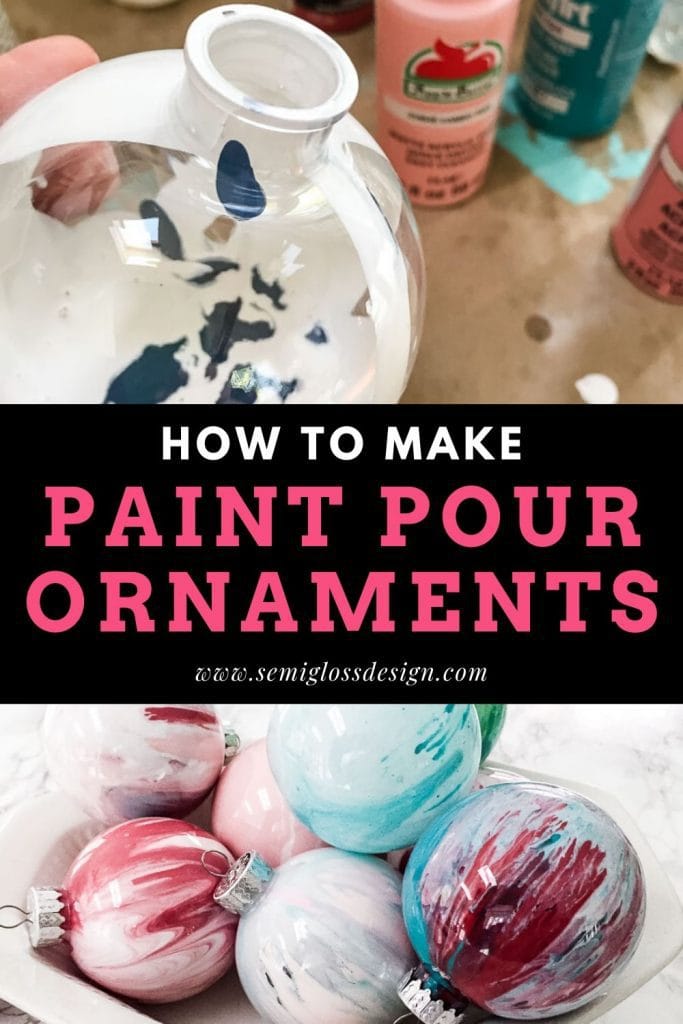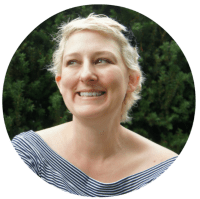 Emy is a vintage obsessed mama of 2 DIYer who loves sharing affordable solutions for common home problems. You don't need a giant budget to create a lovely home. Read more…