The Best Glass Ornament Blanks
Learn more about the best glass ornament blanks for Christmas crafting.
You might also like these ideas for easy Christmas ornaments.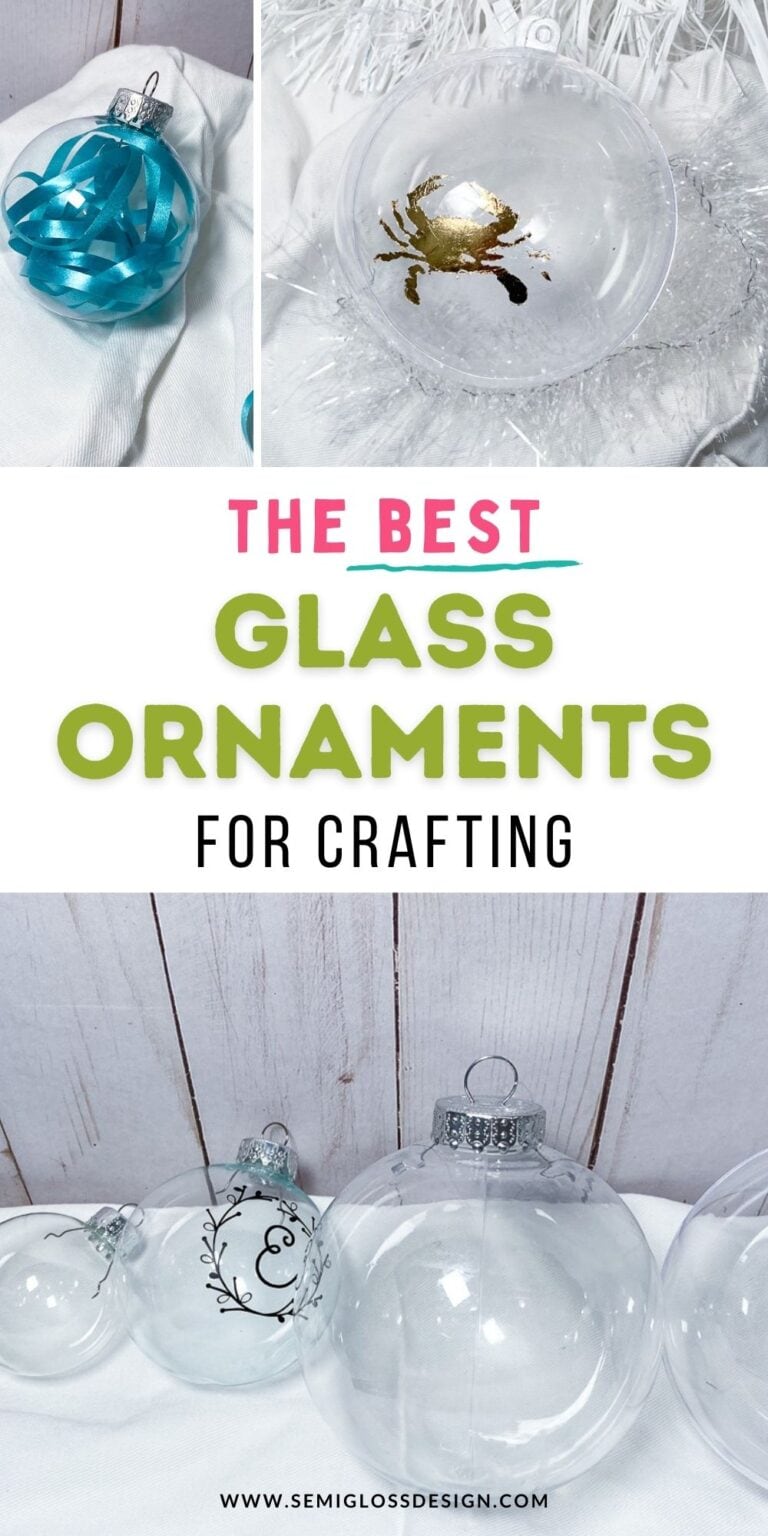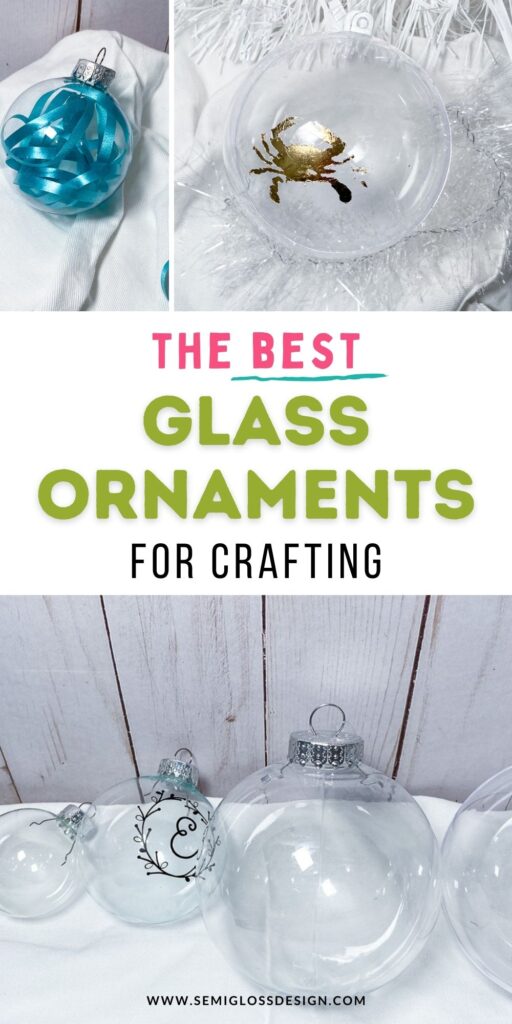 This post contains affiliate links. By purchasing an item through an affiliate link, I earn a small commission at no extra cost to you. As an Amazon Associate I earn from qualifying purchases.
Things to Consider When Buying Glass Ornament Blanks
When buying glass ornament blanks, there are a few things to consider. (Trust me, I've bought a ton of ornaments that were different than what I was expecting.)
Ornament Ball Sizing
I don't know if it's just me, but I struggle with sizing when buying things online. We've all seen the memes of someone buying a sofa and it's actually for a dollhouse.
I've had the same thing happen when buying ornaments.
Here's what you need to know: regular ornament bulbs are between 80-100mm or 3″.
Plastic VS Glass Ornaments
I know that glass is classy, but I've had better luck crafting with clear plastic ornaments than glass.
Some glass ornaments are even coated with something that prevents stuff from sticking to the inside.
Plastic is great for homes with pets and children. Or clumsy adults. I've broken more ornaments than my children have.
But if you love glass, then buy glass.
Open Vs Closed
I've also accidentally bought ornaments that open. I love these ornaments for using with alcohol ink and placing larger items in.
However, they do have a seam on the side that is very visible.
Glass Ornament Blanks
Balls
Ball-shaped ornaments are so versatile!
Please note how similar they look in photos. I've included sizes and descriptions where I think it would be helpful.
Here are some of my favorites.
Normal is relative I suppose, but I just mean ornaments that are the size of most other ornaments.
These ornaments are 50mm or about 1 1/2″. Perfect for smaller trees.
These glass balls are 70mm.
This is a great set if you want several sizes to craft with.
I just bought these flat glass ornaments for a project and I'm excited to try them out.
Plastic Ornament Blanks
I love crafting with plastic ornaments. They're harder to break and easier to work with.
Ball Ornaments
Here's a set of standard size plastic ornament balls.
I accidentally ordered this large ornament. There's only one in the box, but it might be fun to craft with.
I love the retro feel of these lightbulb-shaped ornaments.
Fillable
These ornaments snap open and shut, allowing you to fill them with larger items.
These teardrop-shaped ornaments are so much fun! These are a little over 4″ long.
Ball Shaped Fillable Ornaments
These ball-shaped ornaments are 80mm, which is a bit smaller than standard ornaments.
Star Shaped Fillable Ornaments
I love these star-shaped ornaments!
These large ornaments were another accidental purchase.
Flat Acrylic Blanks
This is another set of blanks that I just ordered. These blanks are acrylic and I can't wait to try them with vinyl.
Ceramic Ornament Blanks
I'm including ceramic ornament blanks in this list because they are my current favorites to work with. You can add decals (like this monogram) or even paint them.
I bought a set that is very similar to these and they were so much fun to craft with.
These star shapes are so cute!
I love these heart-shaped ornaments too.
Okay, I also need these bone-shaped ornaments. My doggy needs a custom ornament!
You might also like:
Pin for Later!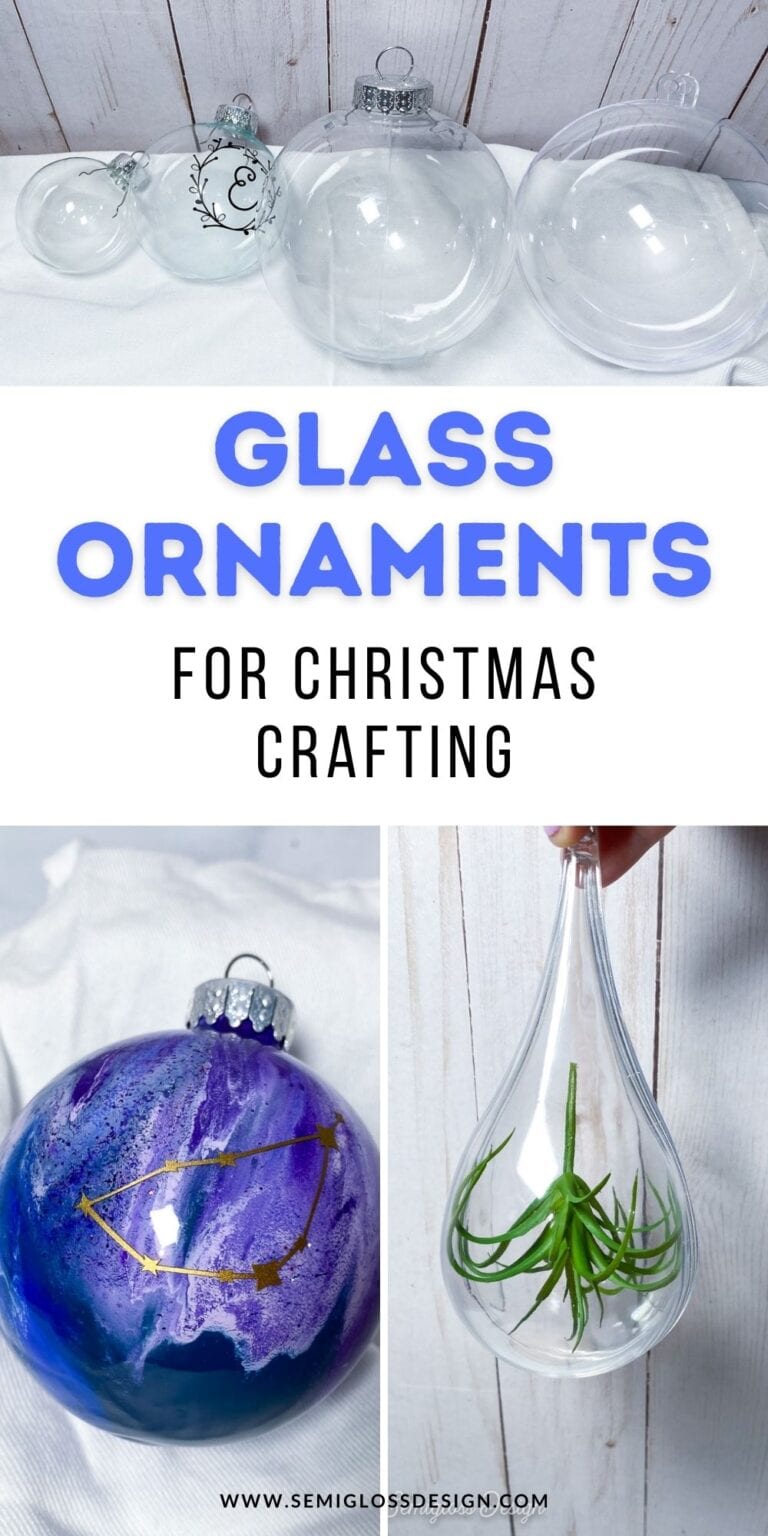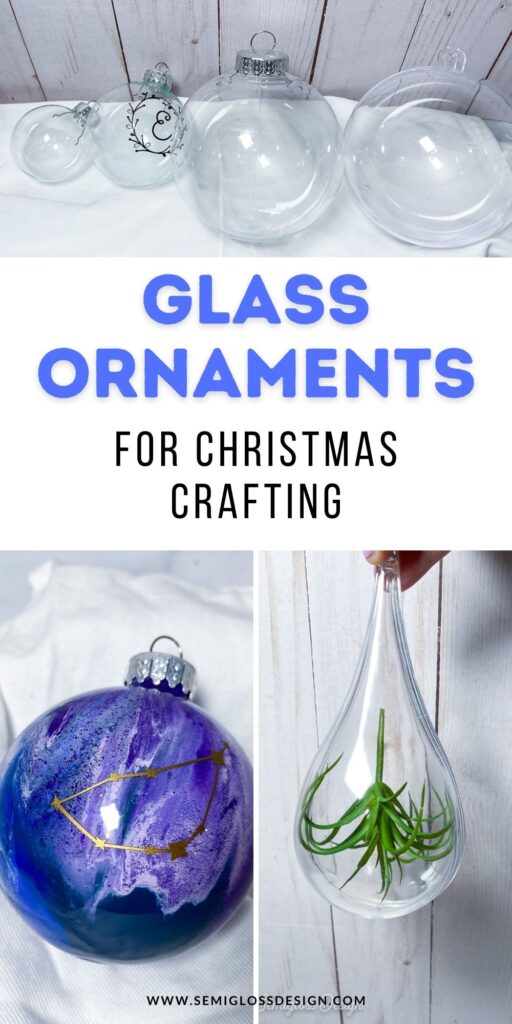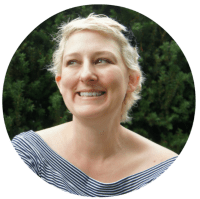 Emy is a vintage obsessed mama of 2 DIYer who loves sharing affordable solutions for common home problems. You don't need a giant budget to create a lovely home. Read more…