Easy Fabric Face Mask Pattern
This fabric face mask pattern is pretty easy to make, even for beginners! This simple mask features elastic to fit around the ears, which allows you to quickly put it on and take it off. Learn how to make a face mask at home.
Curious where to buy sewing supplies? You might also like this post on places to buy craft supplies.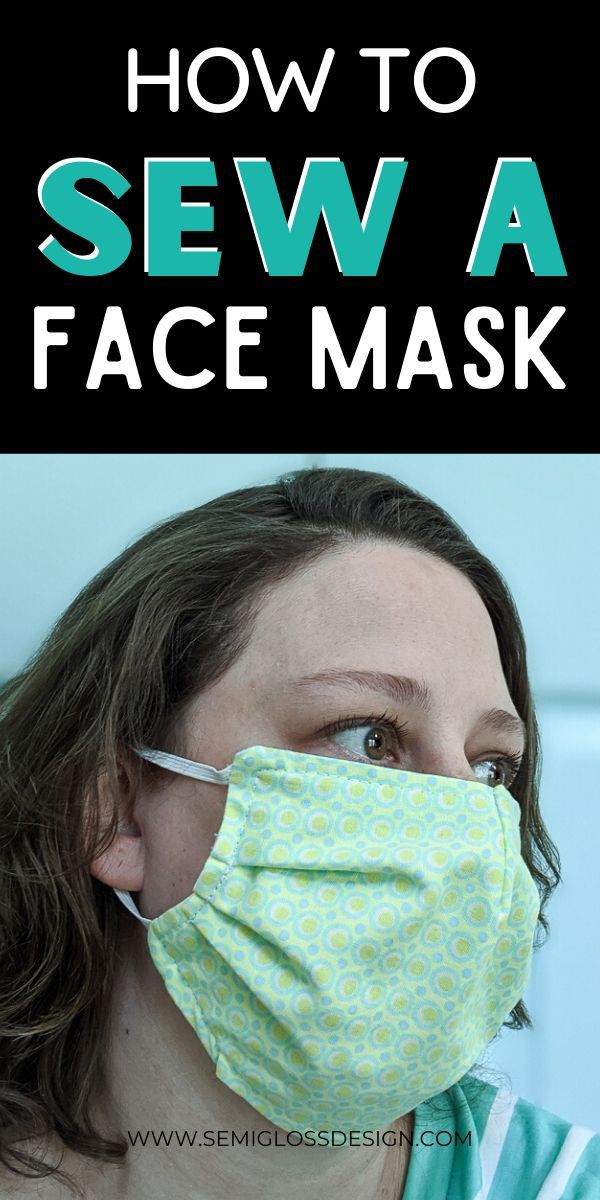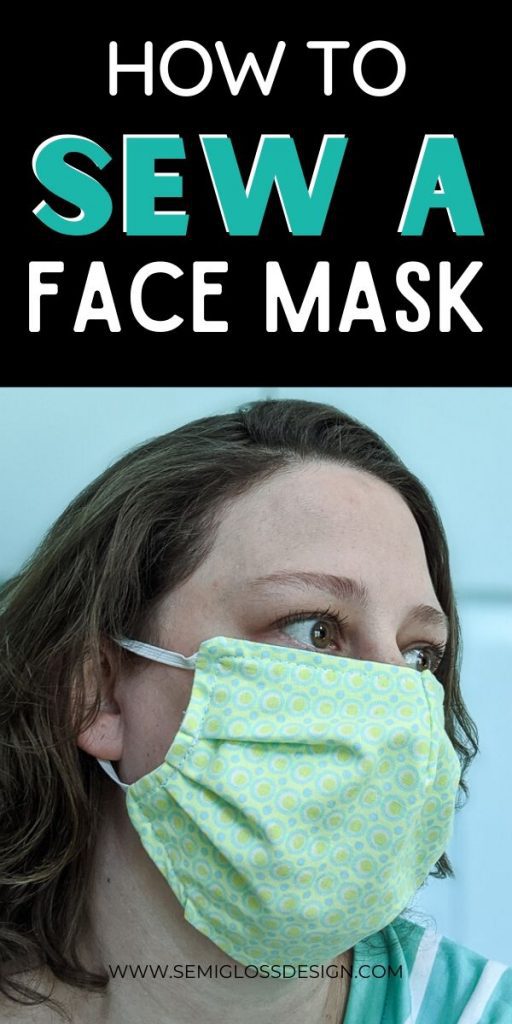 This post contains affiliate links. By purchasing an item through an affiliate link, I earn a small commission at no extra cost to you. As an Amazon Associate I earn from qualifying purchases.
I live in Maryland and we are now required to wear masks in public. According to the CDC, fabric masks are used to slow the virus, leaving surgical masks for medical personnel.
Last week, I tried and failed miserably with a bandana, so I knew it was time to break out the sewing machine.
I must admit that my sewing skills are a bit rusty. The first mask took about an hour to figure out, but the 2nd mask was made in about 15 minutes. Lucky you, you get to learn from all my mistakes.
This mask is meant for light usage to get me through the grocery store once a week. It's not meant for long term wearing or use.
Face Mask FAQs
What type of fabric should I use?
Tightly woven cotton fabric is the best fabric to use. Quilting fabric works best. If you have doubts, hold it up to the light and see if you can see through it. If you can, it probably isn't thick enough.
On the other hand, you don't want too thick either. We're approaching warmer months and we don't want to overheat, so I would avoid fabrics like flannel.
How much fabric do you need to make a fabric mask?
I used half of a fat quarter. A full yard of fabric can make at least 8 masks.
What if I don't have any fabric?
In a pinch, you can use old clothes or sheets. High thread count sheets work the best.
T-shirts can also be used, but it will be harder to sew because t-shirt fabric is stretchy. Either make the rectangle slightly smaller or cut your elastic pieces shorter to accommodate the stretchiness of the t-shirt fabric.
What can I use instead of elastic?
You can use hair ties or stretchy headbands for elastic.
Ties can make a mask more comfortable for longer wear.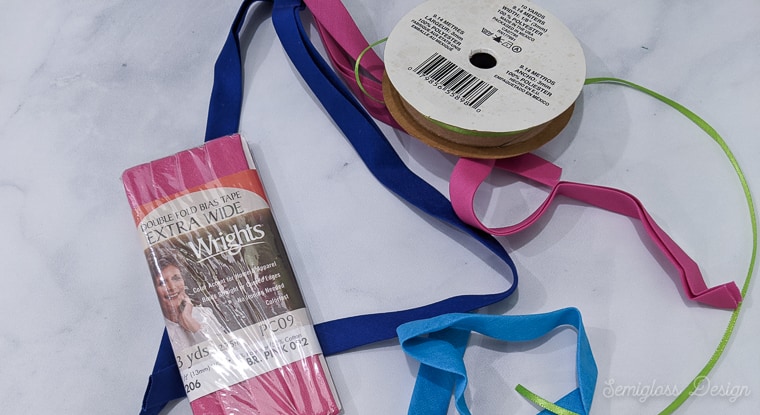 You can use 1/2″ double fold bias tape or ribbon to make ties. If you're not a sewist or crafter, you probably don't own binding tape though. Get creative and use shoe strings if you need to!
Will this mask fit over a N95 mask?
Yes, this mask will fit over a N95 mask. For people who need to wear masks longer than an hour a week like me, consider changing the elastic to ties. Also, consider not adding the step to make it fit better around the nose.
Easy Fabric Face Mask Pattern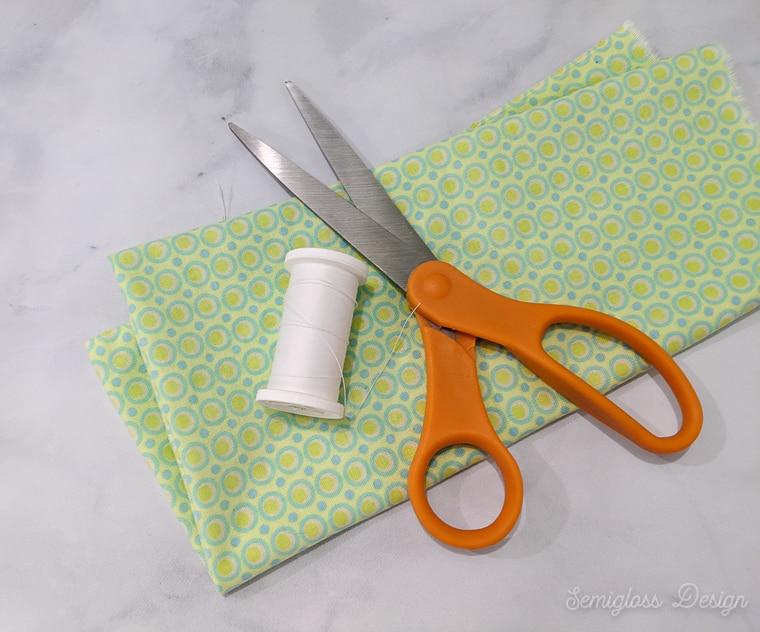 Supplies Needed:
Elastic (or alternative) – 1/8″, 1/4″ or 3/8″ work fine
Thread
Scissors
Pins
Iron
PDF Instructions for Mask (scroll down for printable instructions)
Prep Work for Making Masks
Wash your fabric before you work with it. New fabric can shrink when washed, so it's important to wash it first. If you've already pre-washed it, but it's been a while, wash it again. My fabric is a few years old, so I washed it to remove any dust since I have sensitive skin.
If you dry the fabric, don't dry it all the way. The wrinkles will be hard to deal with. Instead take it out partly damp and iron it right away.
Use a rotary cutter to cut 2 rectangles that are 9″ wide x 7″ high.
Cut 2 pieces of elastic that are at least 7″ long. If you have a small head, use a piece that is about 6″ long instead. If your head is larger than average, use a longer piece.
Sewing the Fabric Masks
It is very important that the elastic is placed at the top and bottoms of the mask. I incorrectly sewed them farther in the center of the mask and had to remove the stitching to fix them. Don't make my mistake!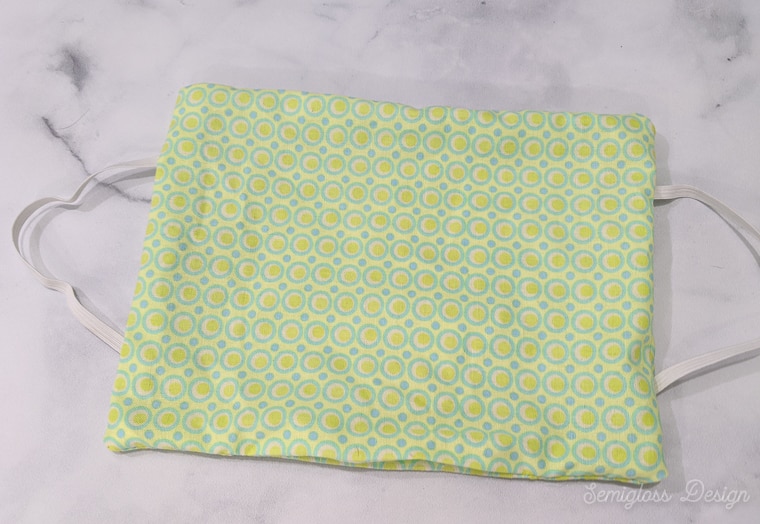 I used a 1/2″ seam allowance, but it really isn't crucial to a perfect mask. Use a larger seam allowance if you need.
Place fabric right sides together.
Place elastic in between fabric sandwich, placed at the top and bottom.
Pin around the edges.
Sew around the edge, leaving a gap in the bottom edge. Backstitch over the elastic as you're sewing.
Flip the mask the right way.
Test the elastic for fit. If needed, use a seam ripper and make the elastic shorter. (You're only testing how the elastic fits. The pleats will make the mask fit around your face better.)
Iron the fabric flat.
Fold the sides into 3 pleats and pin in place. (I tried it with 2 pleats first and then added a third to make it fit better.)
Sew around the edge, backstitching over the pleats to secure the pleats.
Make the Nose Fit Better
Optional: To make the mask fit better around the nose, you can add a dart.
Fold the mask in half.
Sew a line at an angle on the top edge of the mask.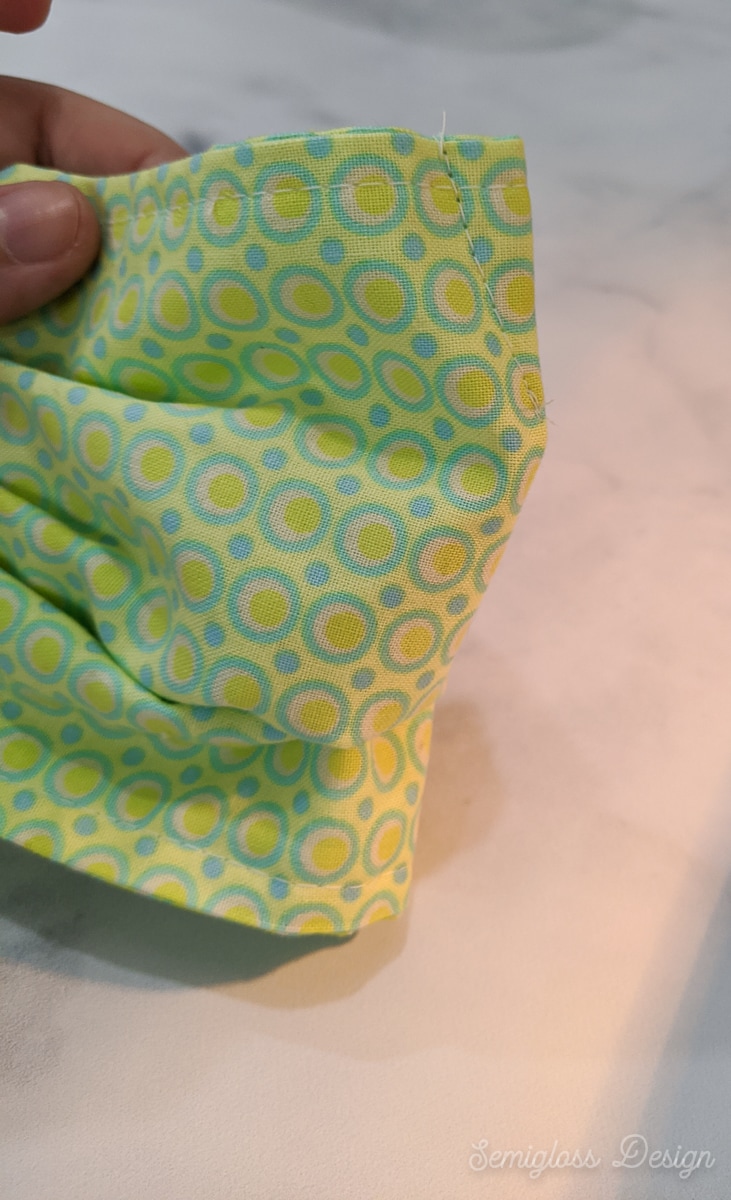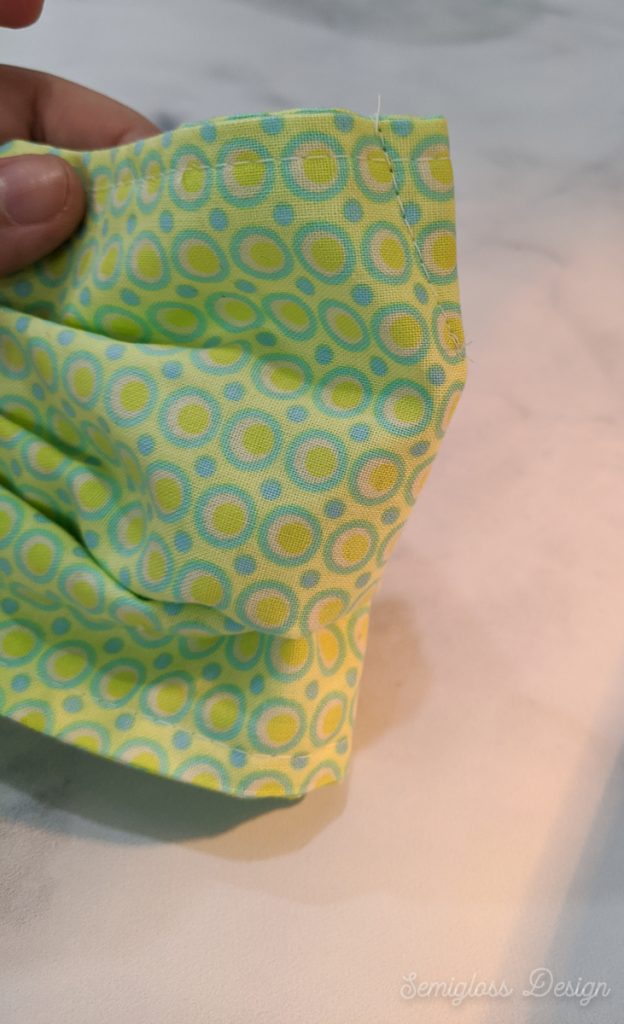 If you're wondering, you can't feel that extra bit of fabric at all.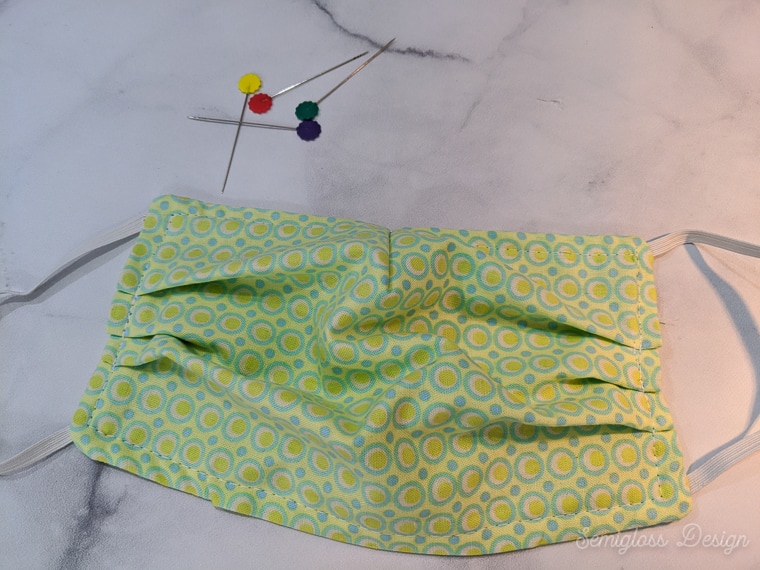 If your mask doesn't fit tight enough, add another pleat. You can also use shorter amounts of elastic.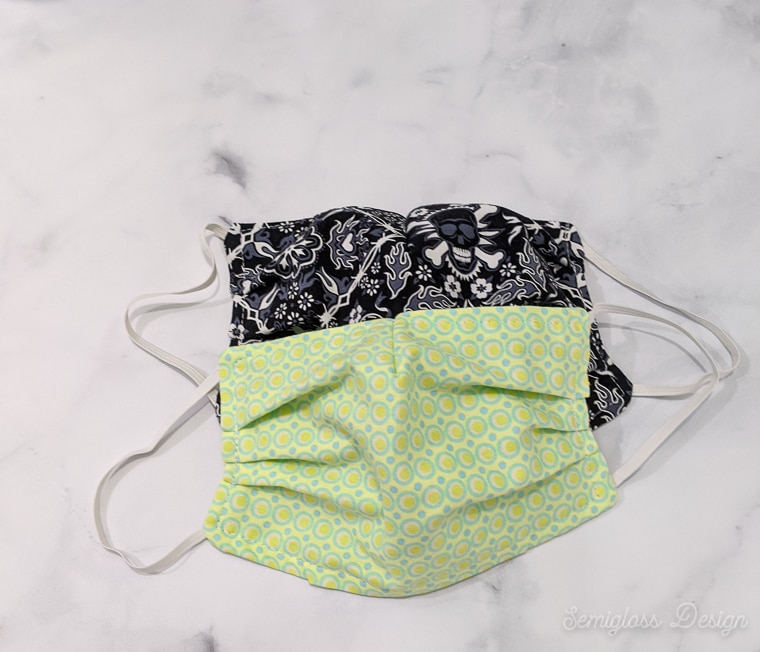 Sewing Tips
If your fabric has a pattern with a direction, make sure that you the pattern correctly on the fabric before cutting.
Fabric is much easier to sew if you iron the fabric a lot. I iron before I start, then sew, then flip it the right way, then iron again.
Sew in the direction of the pleats, not against them. If you do sew against them, sew slowly as you approach the pleats, then stop with the need in the fabric. Pick up the presser foot and use the hand wheel to sew a few more stitches.
Place your pins in the correct direction where they can be removed easily as you sew. (I always mess this up.)
Get cleaner corners when flipping the mask inside out by poking them gently with a crochet hook or something else that isn't too pokey.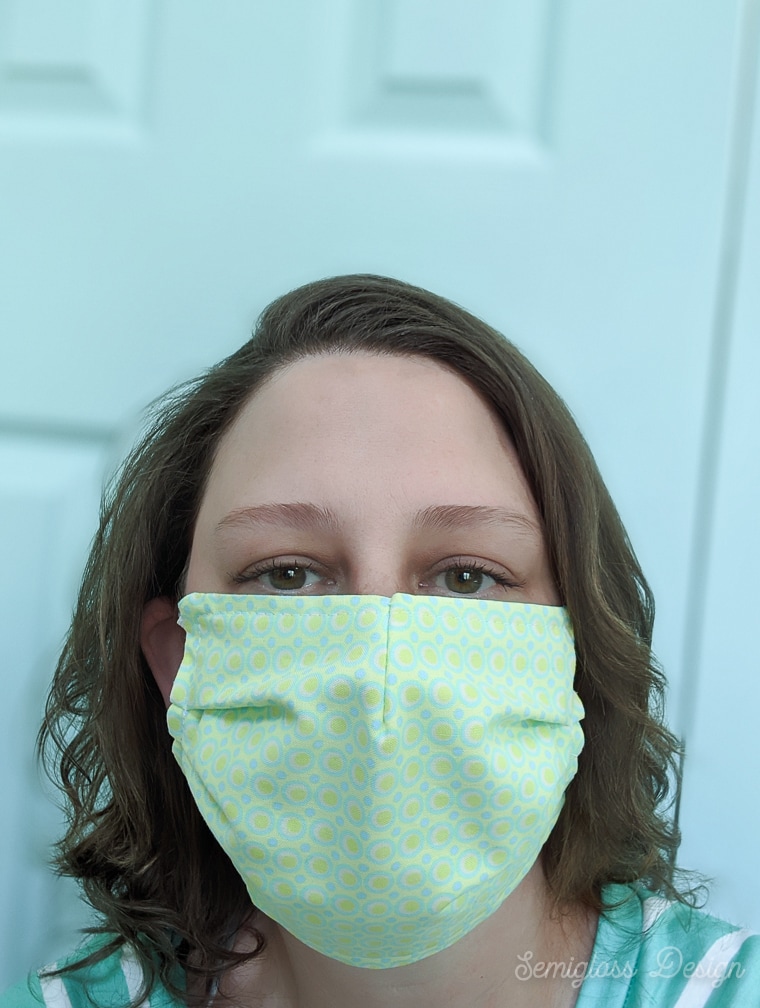 Download a Simple Fabric Face Mask Instruction Guide
Please do not sell or distribute pattern.
This printable PDF includes a 1-page instruction guide. Subscribe to my email list to download this printable guide.
Get a Pattern for All 3 Sizes!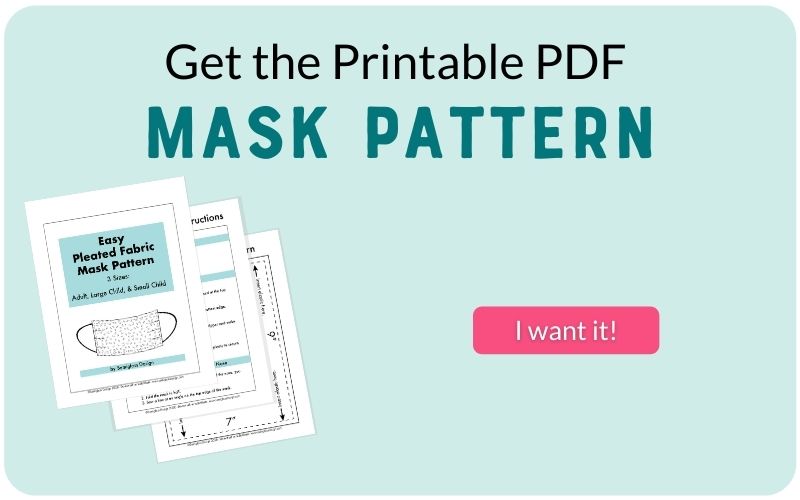 You might also like:
Pin for Later!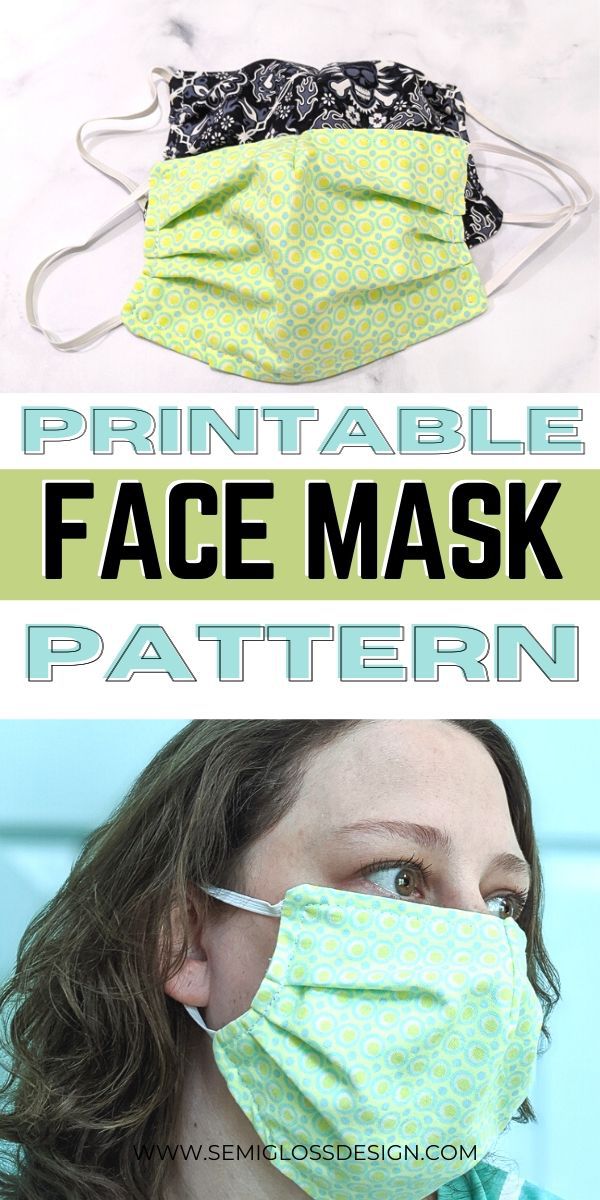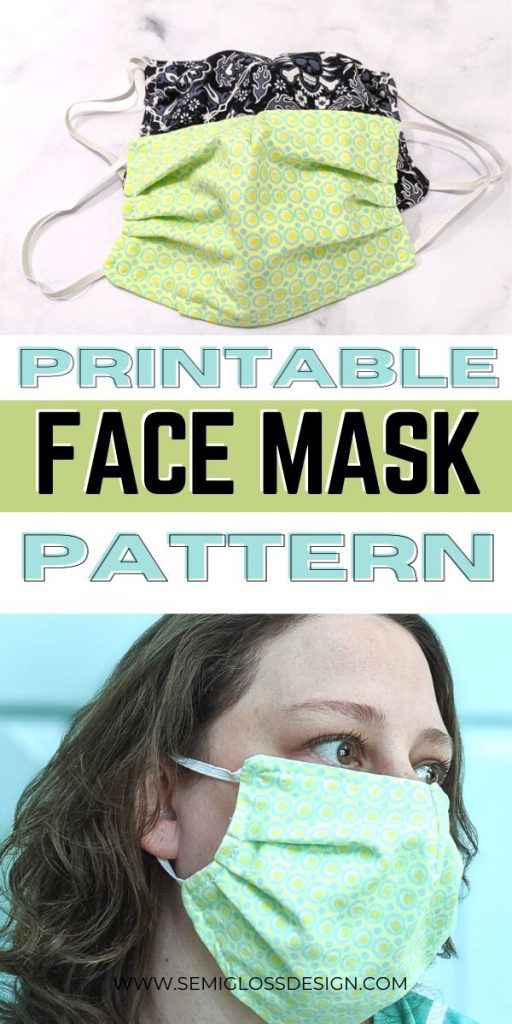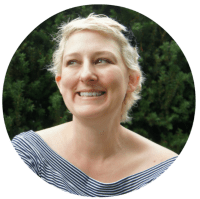 Emy is a vintage obsessed mama of 2 DIYer who loves sharing affordable solutions for common home problems. You don't need a giant budget to create a lovely home. Read more…