How to Dye Eggs with Food Coloring: Color Blocked Eggs
Learn how to dye eggs with food coloring. Skip the box kit and use what is already in your pantry. These Easter eggs are dyed using a fun, color blocking technique for a modern look.
You might also like this paper bunny banner.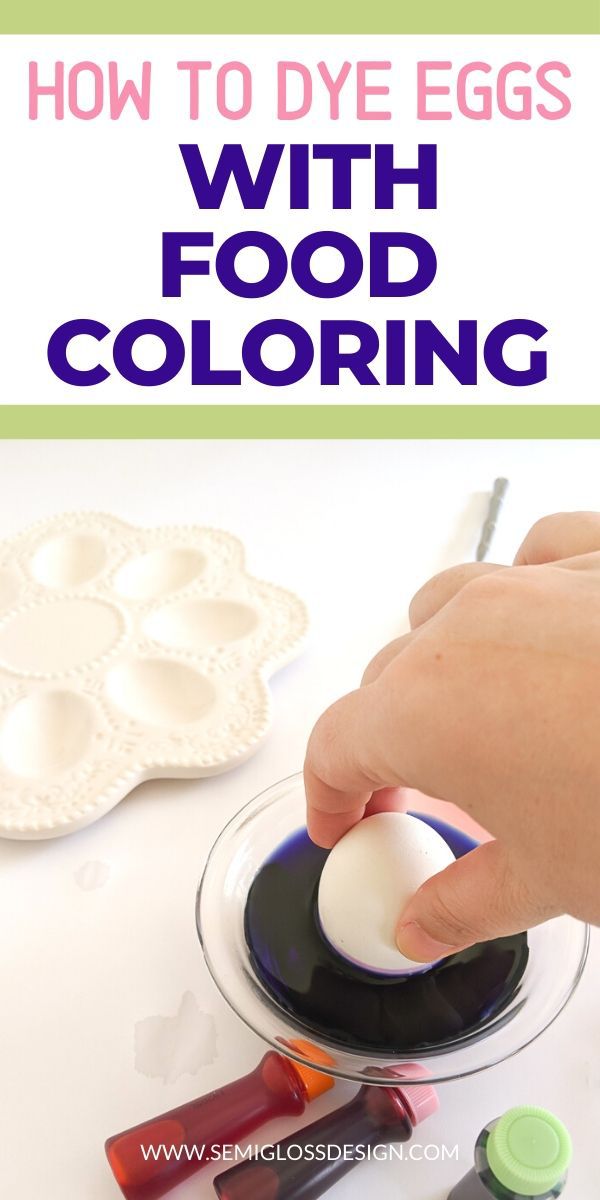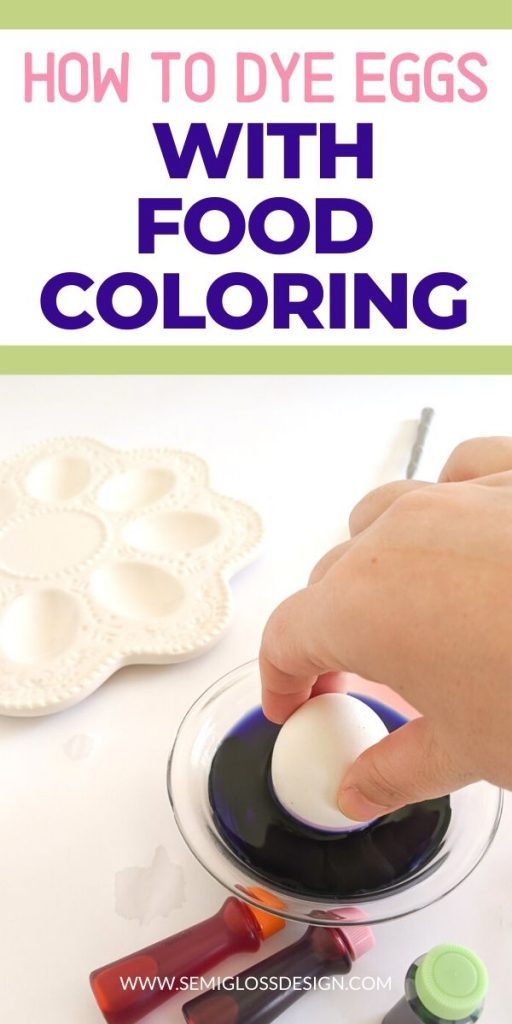 This post contains affiliate links. By purchasing an item through an affiliate link, I earn a small commission at no extra cost to you. As an Amazon Associate I earn from qualifying purchases.
My kids love dyeing eggs. And of course eating them afterwards.
Dyeing eggs is a great way to kill an hour on a boring day. Plus, you can teach your kids about cooking and color theory by mixing the colors at the end.
Dyeing Eggs FAQs
Can you dye eggs without vinegar?
Yes, you can use lemon juice or vitamin C powder instead of vinegar to dye eggs.
Should eggs be warm or cold when dyeing?
It really doesn't matter if eggs are warm or cold when dyeing. However, they should be refrigerated after dyeing to keep them from going bad.
Can you eat eggs after dyeing them?
Yes, you can eat eggs after dyeing them, as long as you used food safe dye, such as food coloring. (Avoid using clothing dyes.)
The inside of the egg may be stained, but it's perfectly edible.
What vinegar do you use for dyeing eggs?
I use regular white vinegar for dyeing eggs.
How to Boil the Perfect Egg
A few months ago, I discovered how to make the perfect boiled eggs.
The key to a perfect boiled egg lies in the pot size. You need a much bigger pot than you think. If you use a pot that's too small, the eggs will be raw in the middle. So put away the sauce pan and grab out the stock pot instead!
Place eggs in a large pan filled with water.
Bring to a rolling boil.
Take the pot off the burner.
Put a lid on the pot.
Let sit for 20 minutes.
Pour out the hot water.
Replace with cold water (add ice if you need to.) This makes peeling the eggs easier when you eat them.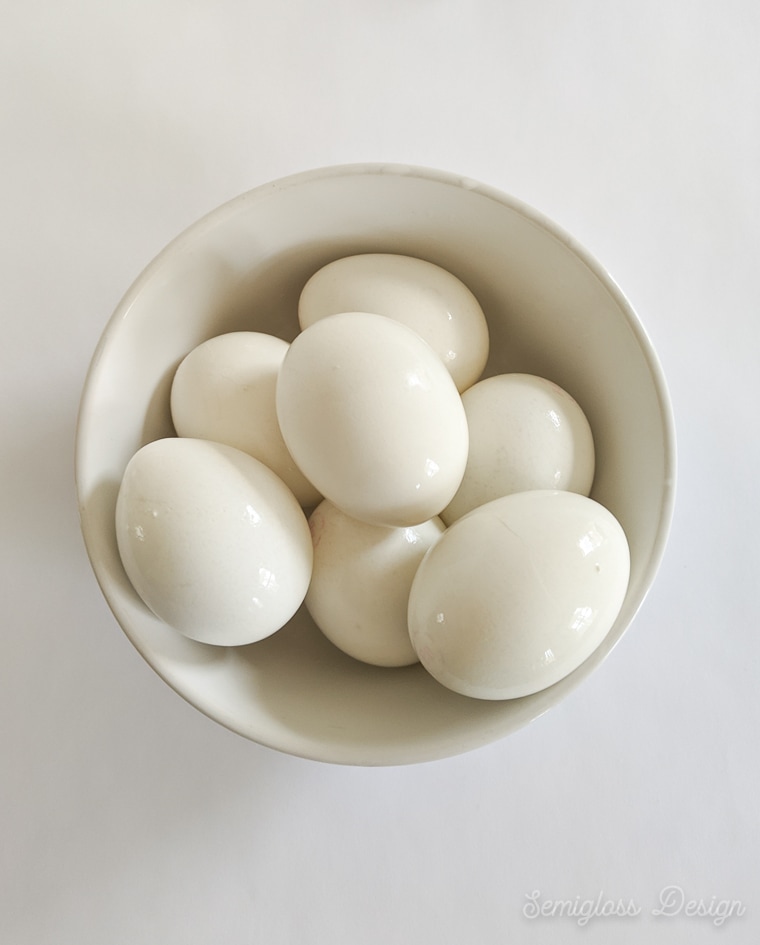 How to Dye Eggs with Food Coloring
Supplies Needed:
Boiled eggs
Vinegar
Hot Water
*Food color (I used these gel colors, but normal food coloring works too!)
Bowls
Spoons for stirring
Paper towels
Gloves (if you're worried about stained fingers)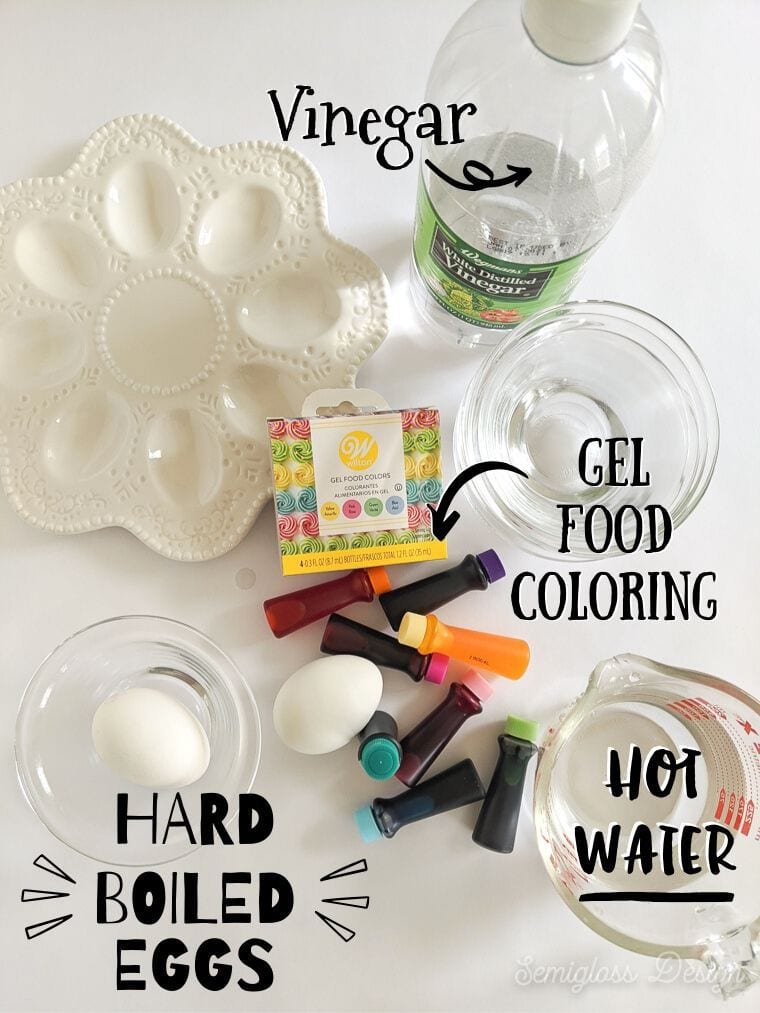 *I used a pack of bright colors and a pack of pastel colors. The pastels were truly pastel and needed a lot more dye to obtain brighter colors.
Vinegar helps dye stick to the egg surface. It also helps achieve a brighter color.
Food color can stain surfaces, so I recommend protecting your table. I used a roll of white craft paper.
Pour hot water in shallow bowls.
Add about 1 tbsp vinegar to each bowl.
Add 5-10 drops of dye to each color, depending on how bright you want the color to be.
Stir mixture until dye is dissolved.
Color Blocking Eggs
Place one half of the egg in the dye.
Hold it there for a few seconds. The longer you leave it, the brighter the color gets.
Remove egg from dye. Clean any drips with a paper towel.
Flip egg the other way and place in a different color.
Hold it in place again.
Remove egg when color has reached the vibrancy you want.
Clean any drips.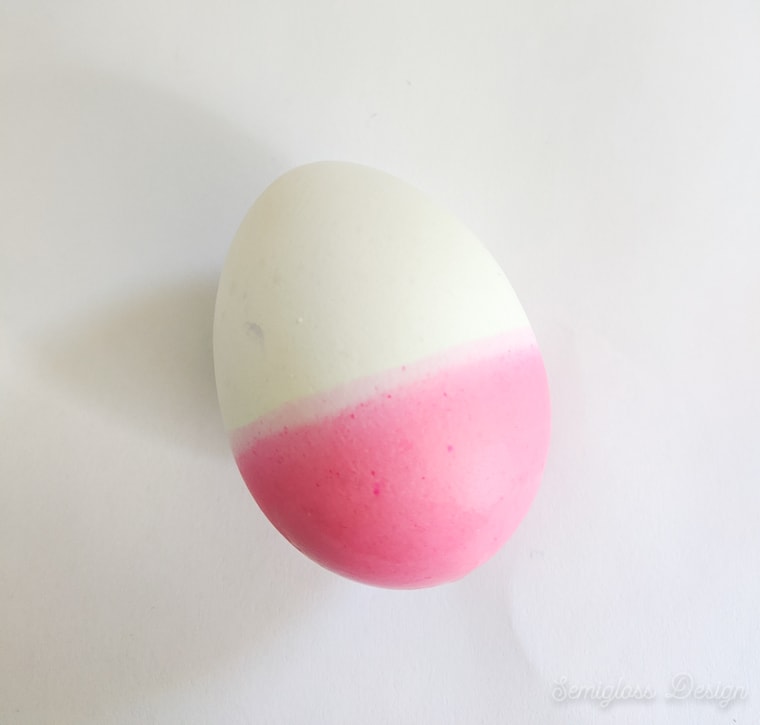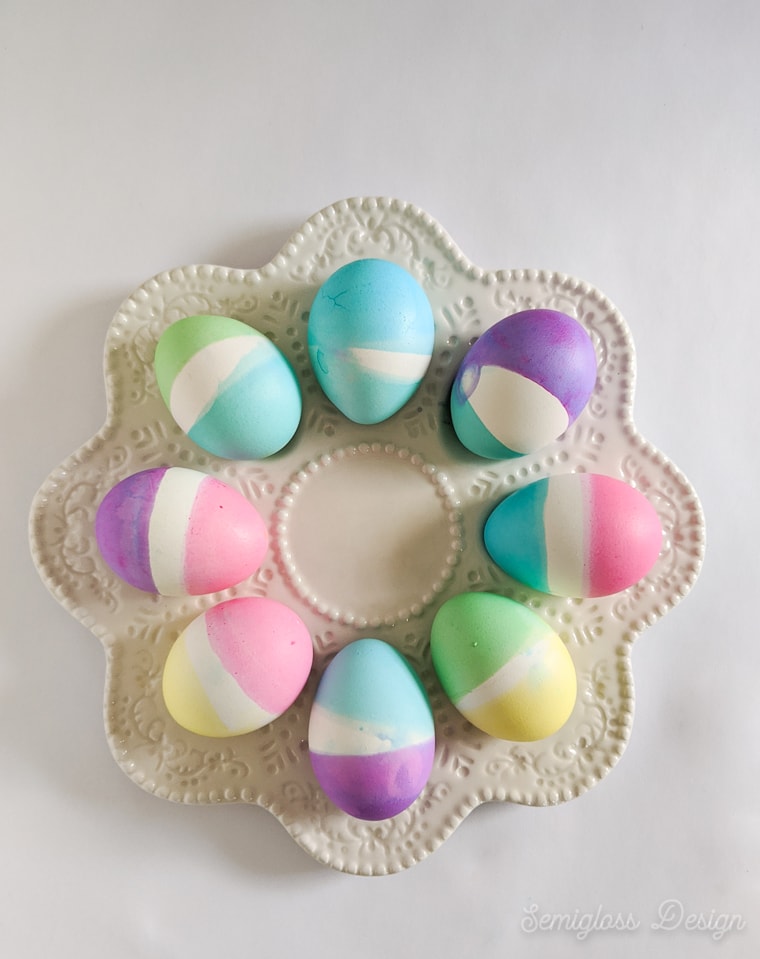 These eggs have already been sacrificed for deviled eggs. Yum!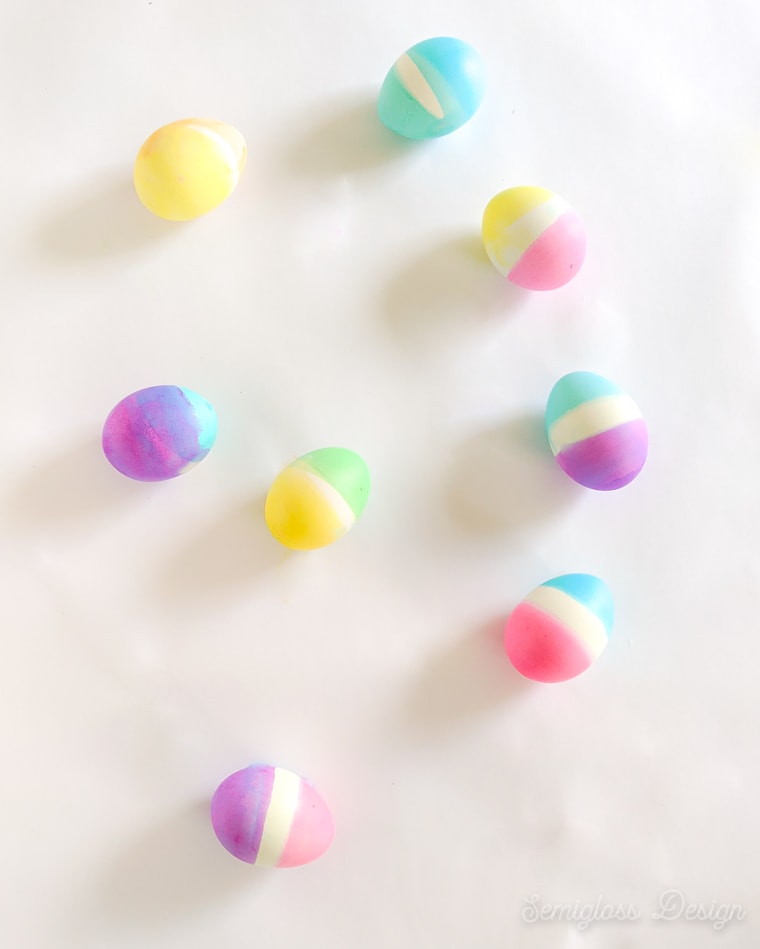 You might also like:
Pin for Later!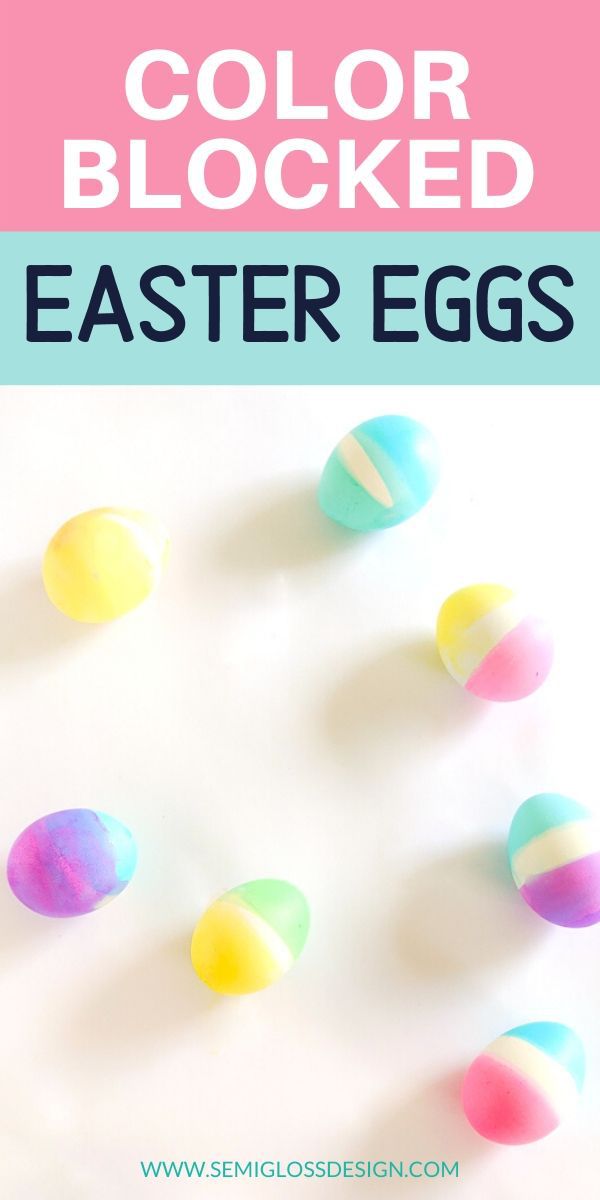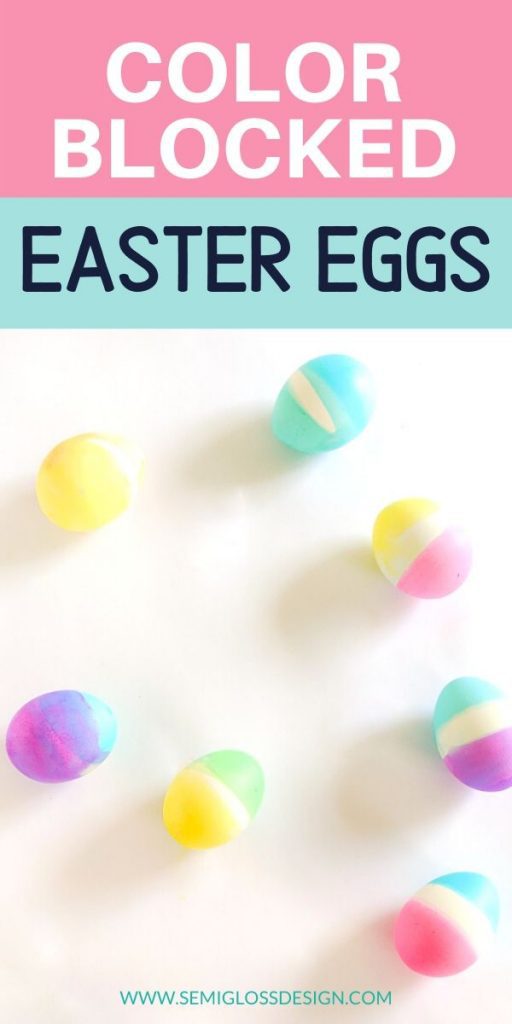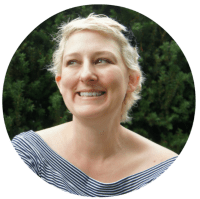 Emy is a vintage obsessed mama of 2 DIYer who loves sharing affordable solutions for common home problems. You don't need a giant budget to create a lovely home. Read more…