One Room Challenge: Kitchen Plans
A week ago, I had no intentions on doing the One Room Challenge. Then FOMO set. Don't get me wrong. I love the challenge of completing a room in 6 weeks. The pressure to actually complete a room is very much needed. But with 2 vintage booths in shops and an Etsy shop, it didn't seem doable. So I made plans to do a small one: my hallway. But the more I thought about it, the more I wanted to complete my kitchen. So that's what I'm doing now. Here are my before pics and kitchen plans.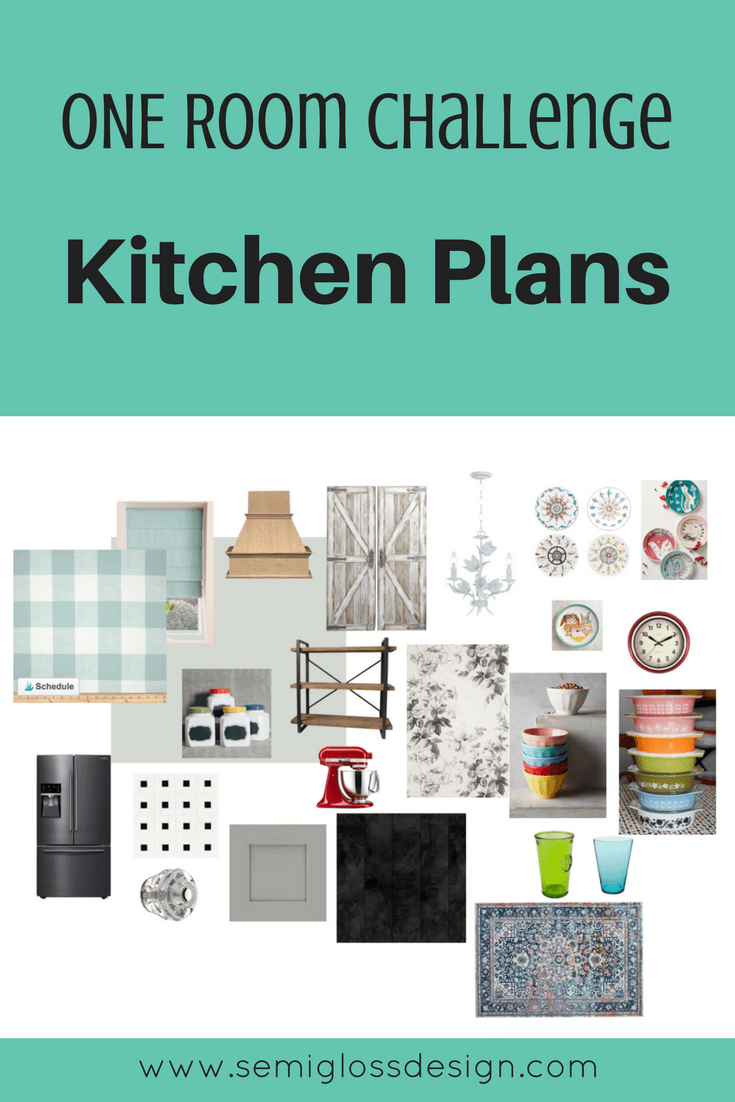 In case you have no idea what I'm talking about the One Room Challenge is hosted by Linda at Calling It Home. Twice a year, she hosts a fabulous event to make over a room in your home in just 6 weeks. There are 20 featured designers and over 200 guest participants. I'm joining those guest participants again.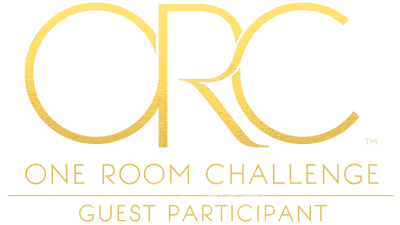 Past One Room Challenges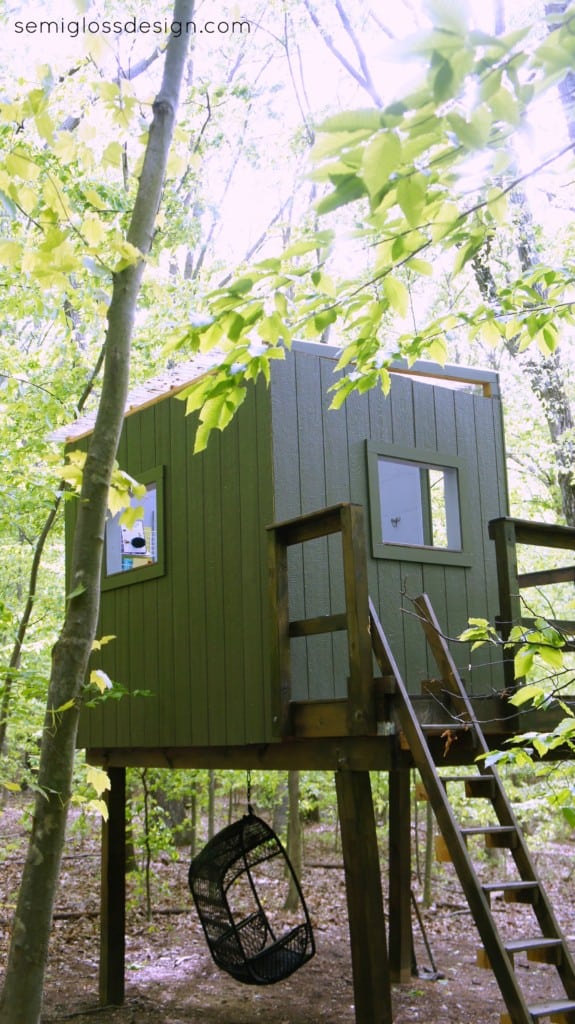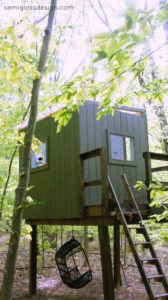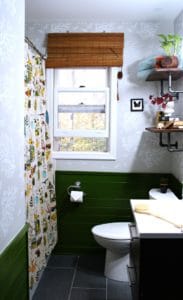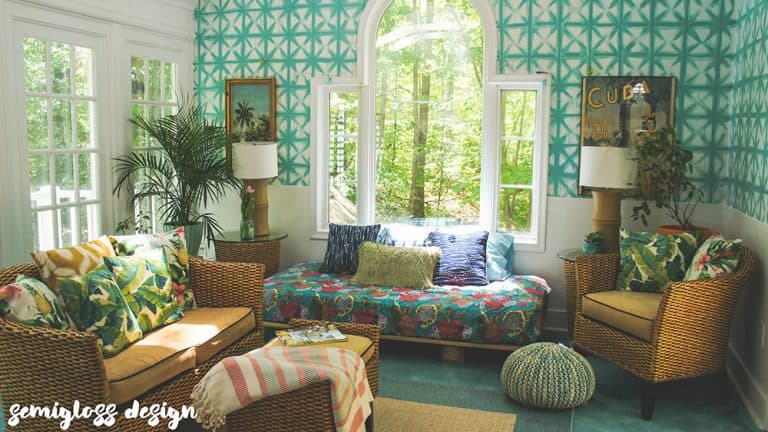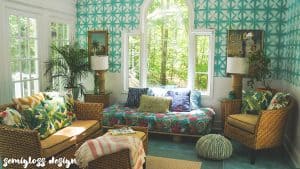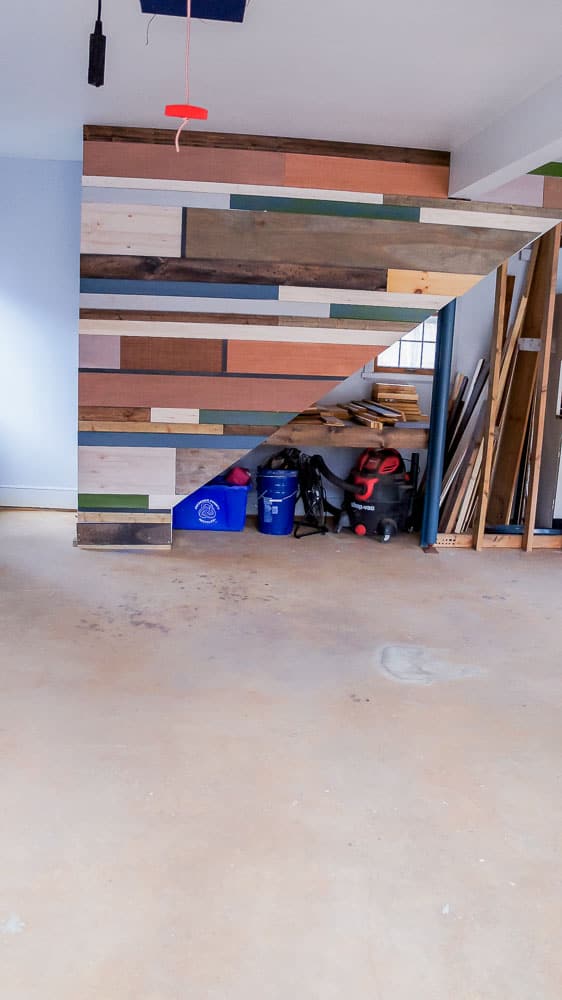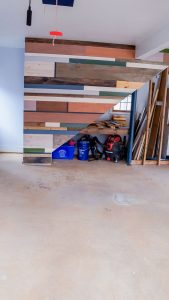 Kitchen Before Pics
This year, I'm tackling the room that I spend time in 3 times a day. Because that just makes sense, right. To spend time and money on a room that you spend a ton of time in. Don't get me wrong. I hate cooking. But maybe a finished room will make it a little nicer to work in. I might hate cooking, but we don't eat out as often since I realized that I have a gluten intolerance. It really put a damper in my Domino's ordering.
Luckily, everything that I want to do costs more time than money.
Before Pics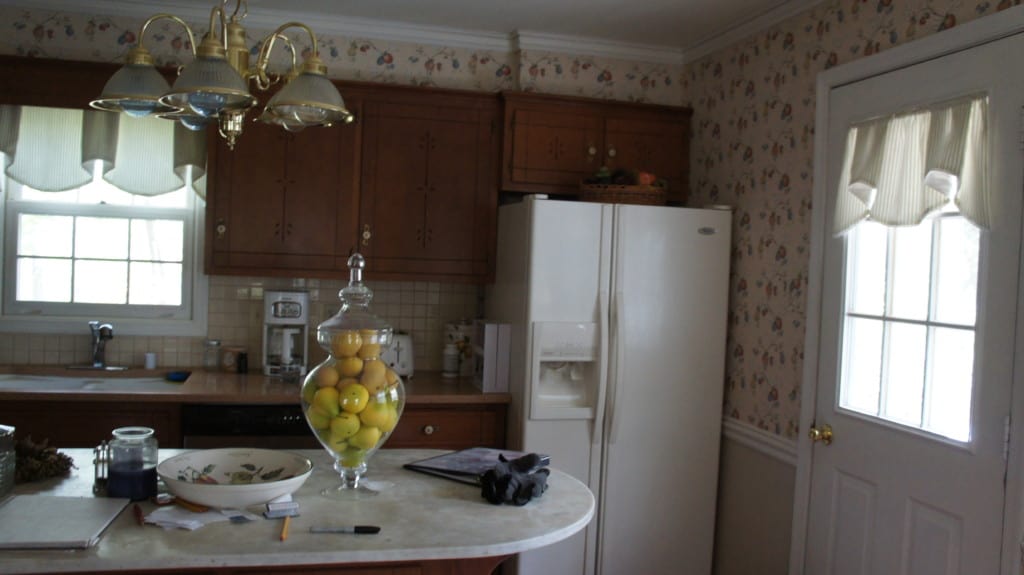 I've been working on this kitchen pretty much since we moved in almost 4 years ago. We started with a fruit wallpapered, very brown on brown room.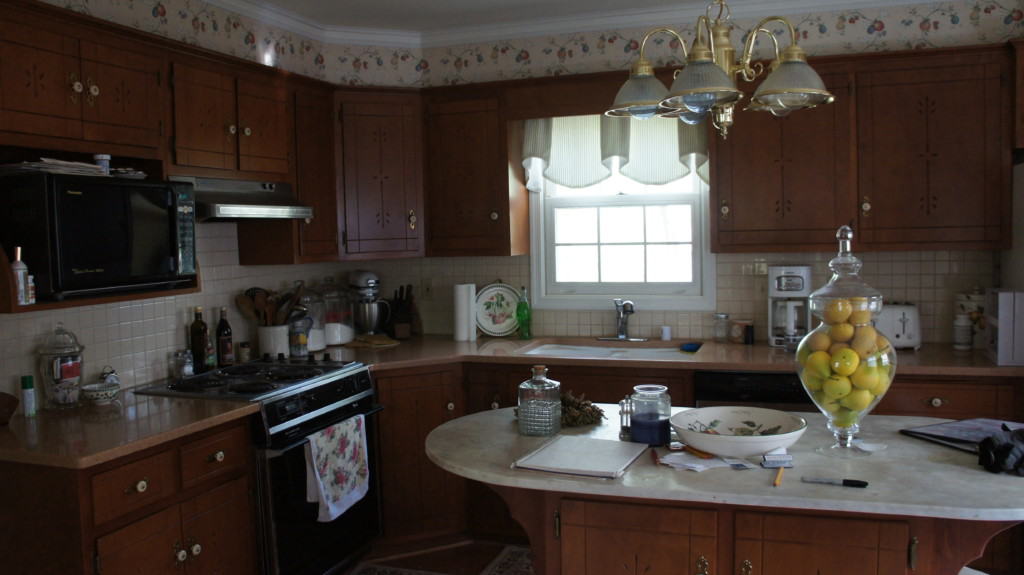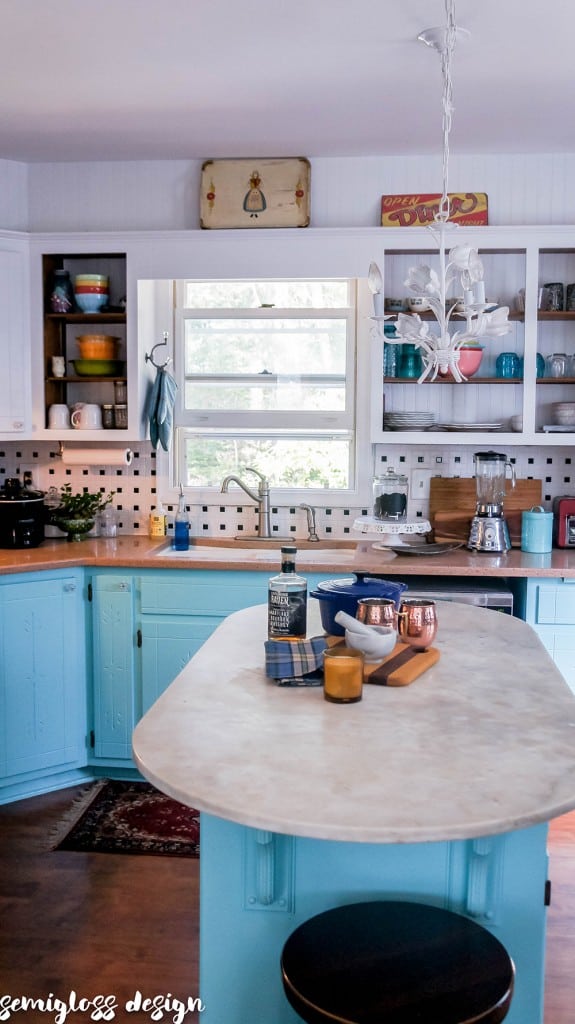 It took forever to remove that wallpaper because there were 3 layers of wallpaper: fruit, then ivy, then another fruit pattern!! Plus a border! But 6 months later, it was gone and I painted the cabinets a happy shade of aqua.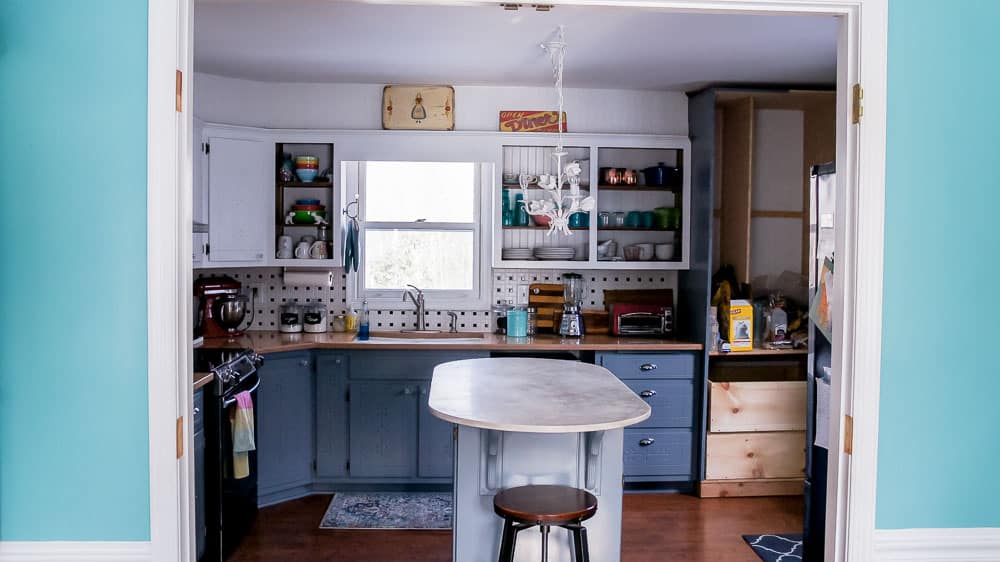 It was good enough for a few years, but then I painted the cabinets a nice charcoal gray. In the meantime, appliances have been swapped and we used the fridge's former space to build a giant pantry.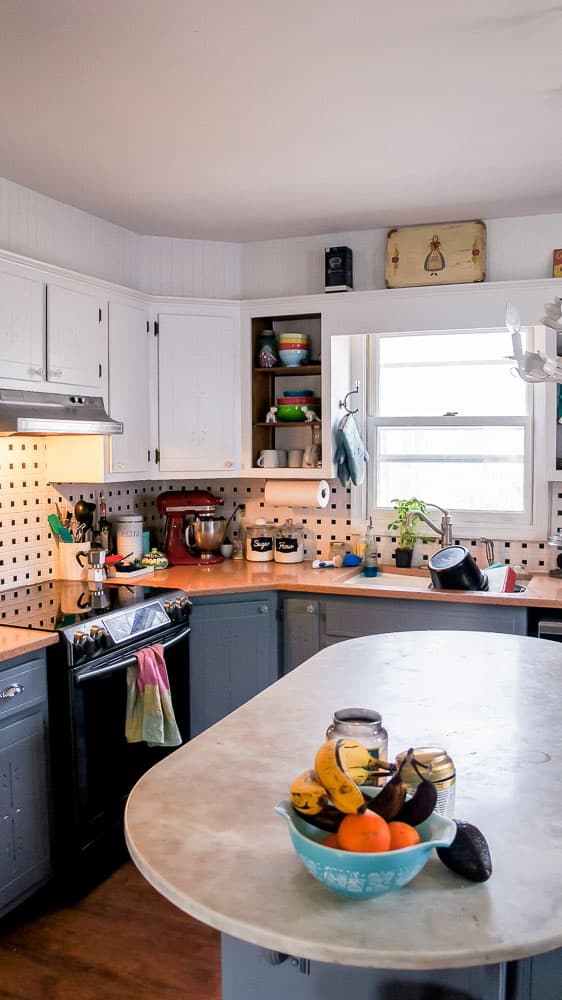 Kitchen Plans
What we need
Better functioning storage and organization. The pantry isn't finished so half the food is in here and the other half is in the hall closet. Which makes dinner a really fun treasure search.
To feel more open. I removed the cabinet doors when I painted 3 years ago and I have loved the open feel. Despite mean comments on the internet about dust, open cabinets really work for us.
More color. When I painted the cabinets gray, I had every intention of adding in tons of color everywhere else. The dining room sits in front of the kitchen and has turquoise walls. So I want them to feel a little more cohesive.
Projects planned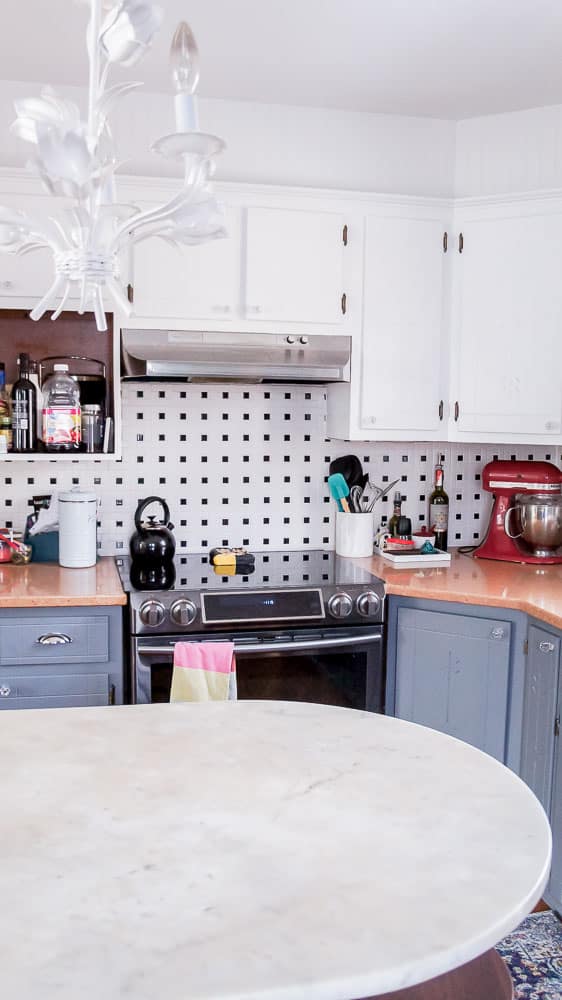 Remove cabinets and replace them with open shelving. The 80's microwave shelf will also go because it just collects junk. This also means removing the soffits which are mostly pointless.
Build a vent cover. Our stove vent is the last "appliance" left but it still works fine. I have plans to build a cover for it to hide the ugliness, but still let me reach those buttons when needed.
Finish that pantry and build some doors for it. And organize everything in it. Sounds like heaven to me.
Paint and stencil the green wall. I dream of a lovely floral pattern to contrast against the squares in the backsplash tiles.
Resurface the mauve countertops with concrete and epoxy. These countertops are indestructible, but so ugly. We had to remove a 1″ piece to fit the new stove in and it took us 3 hours and several blades on power tools. So they're here to stay until we do a full kitchen remodel 20 years down the road.
Lots of little things like touching up paint and replacing the piece of missing baseboard.
Add in fun accessories. Not really a project, but this kitchen needs more color and pretty stuff.
Not getting done
Changing the layout. It's awkward and there's nothing I can do about that with this makeover. I changed the layout when I bought a fridge that was bigger than the old space. A bigger fridge is worth the awkward layout. Eventually we will remove the window, but for now it will remain this way.
The sink. If I could name the number 1 thing in this kitchen that I want to change, it's the sink. Thirty years of hard water has not been kind to this granite composite sink. It's undermount, so I should be able to remove it from beneath the cabinet, but the cabinetry is custom and was built around the sink, so there's no accessing it. Trust me, we've checked. I have no clue how it was installed.
Kitchen Plans: Mood Board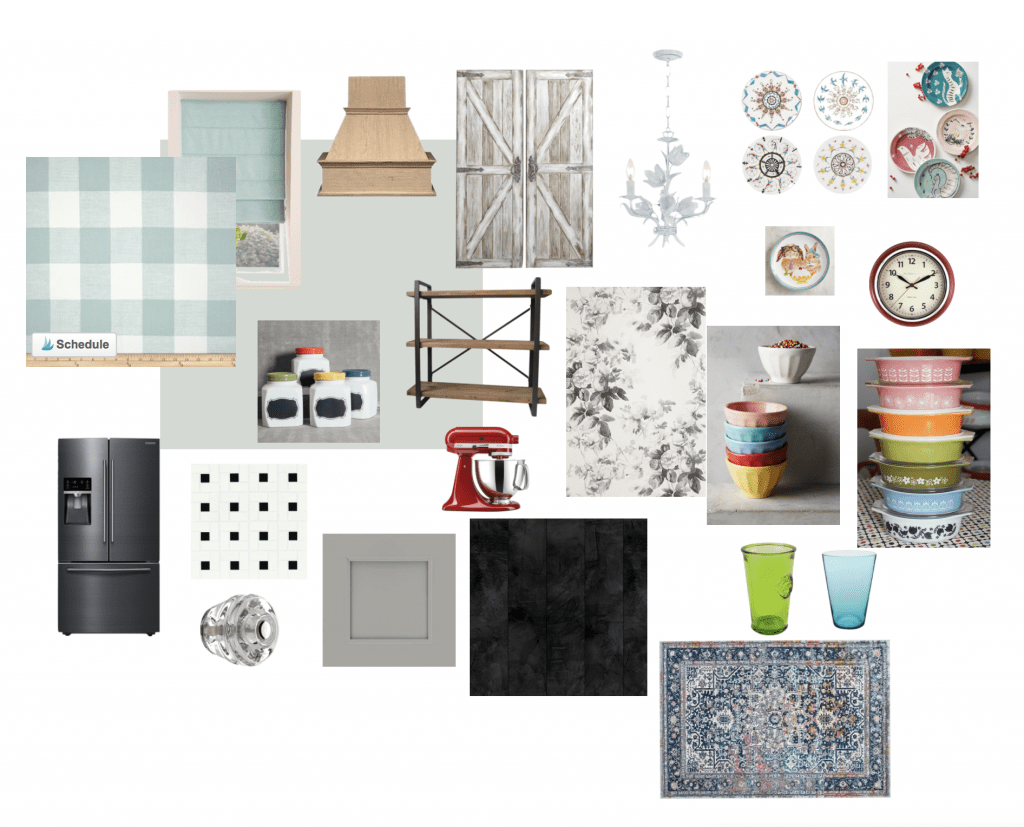 Wish me luck! I have so much work to do.
I can't wait to see what all of my friends are doing for this challenge.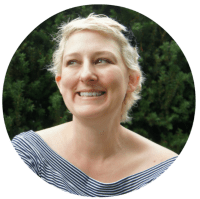 Emy is a vintage obsessed mama of 2 DIYer who loves sharing affordable solutions for common home problems. You don't need a giant budget to create a lovely home. Read more…