Budget Friendly Entryway Makeover
This entryway makeover provides so much functional storage, all on a budget. Read more about how we made out foyer prettier without major construction.
You might like this post about hacking an IKEA shoe cabinet.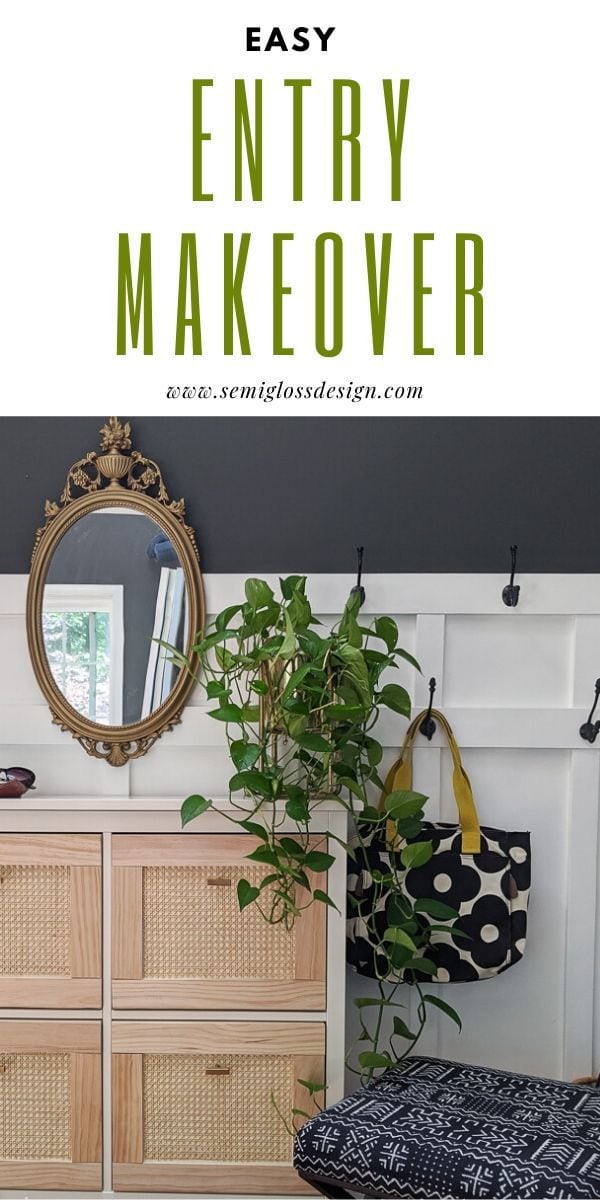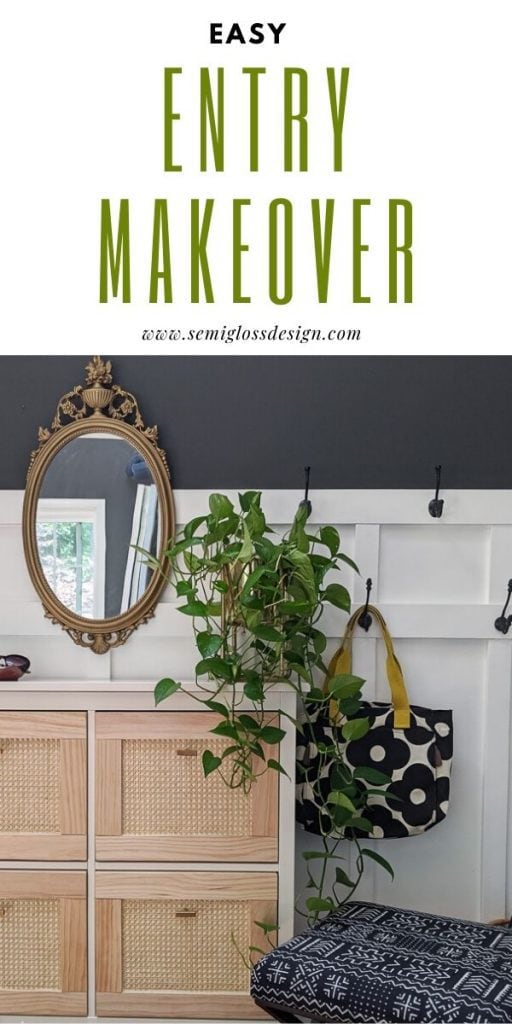 This post contains affiliate links. By purchasing an item through an affiliate link, I earn a small commission at no extra cost to you. As an Amazon Associate I earn from qualifying purchases.
The Problems with Our Entryway
Here's where we started. Our entryway is located in a room that connects our dining room and garage. It's a pretty room, but we've never known what to do with it. I've been planning this makeover since late last year and I finally got it done.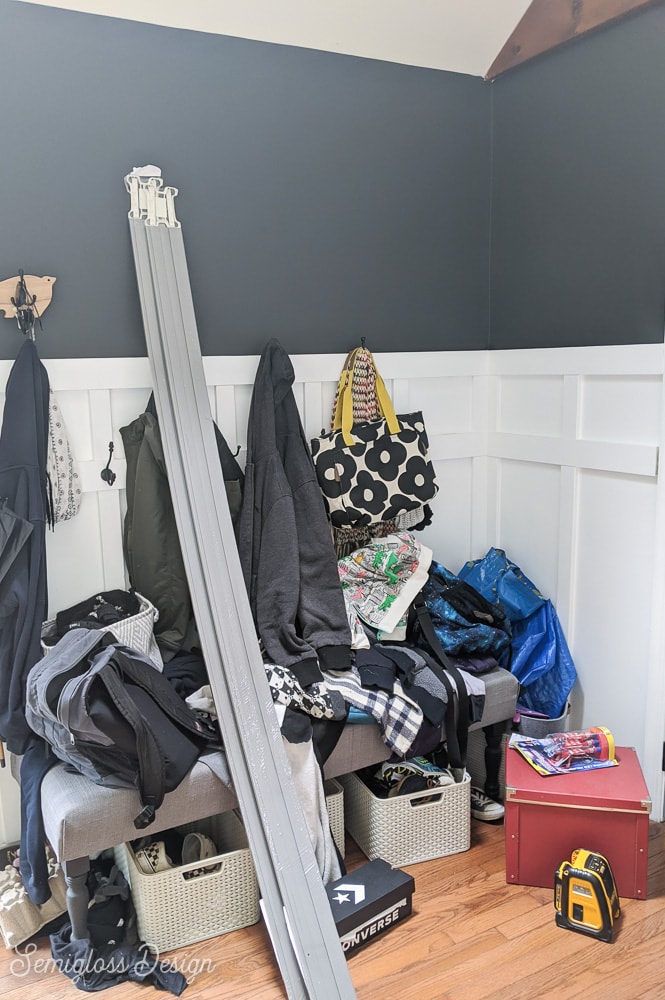 When I start a makeover, I like to address the needs of the room first to make sure that the room functions well. Download my free printable checklist and get started planning your own room makeover.
Address the mess. This area is always a hot mess of jackets, backpacks, and shoes.
Better seating. We had a bench that never got sat on because it was under the jackets. And backpacks always got put on the bench, making it unusable.
Better backpack storage. Pinterest is filled with cute images of backpacks lining walls on hooks. But in our life, that just isn't possible.
My kids are in middle and high school, so their backpacks weigh about 50 lbs each. There are probably anchors available for that kind of weight, but I still wouldn't trust them, because you know, teenagers…
A surface to put things. There was nowhere to place keys and mail. I had a small hook for keys, but it's just too small.
A prettier space. And I wanted the whole room to look better. It's the room where people enter, so it needs to be better looking.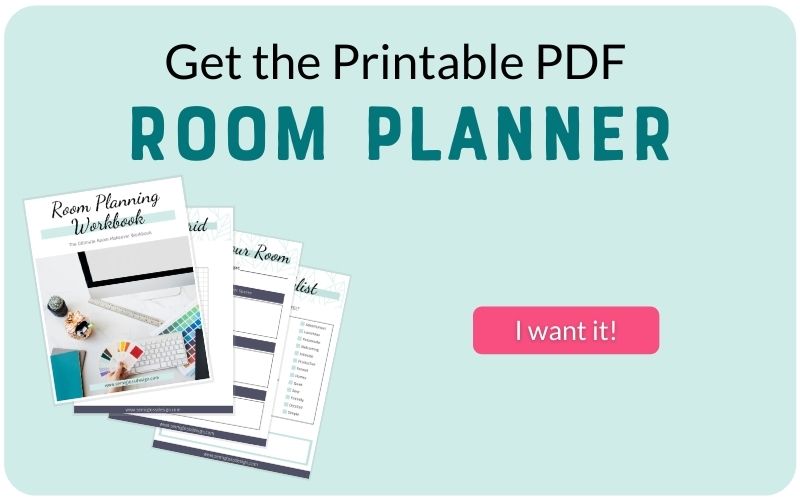 Entryway Makeover
If you know me, this makeover may shock you because it's so neutral and I'm a color lover. There's something about this room that makes me want to keep it neutral though.
The bones of the room are pretty good. I installed board and batten molding to the walls when we first moved in. A few years later, I painted the top part of the wall dark charcoal (Carbonized by Sherwin Williams.)
Everything was removed except for the hooks on the wall (although several were moved to make space for the shoe cabinet.)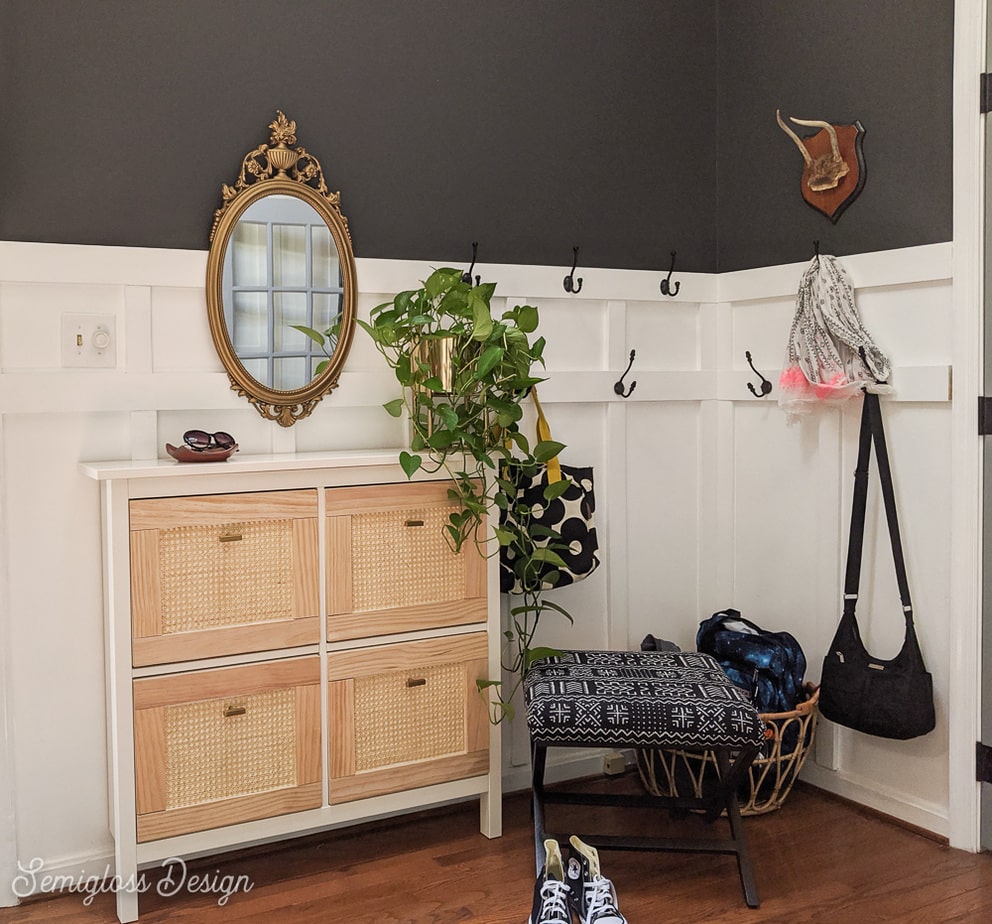 The shoe baskets were replaced with an IKEA shoe cabinet that I hacked. This provides storage for shoes and a surface to place keys and mail.
I still need to find or make a small narrow tray. For now, I used a candle holder to hold keys and sunglasses.
The large bench was replaced with an ottoman, pulled away from the wall so that it doesn't get smothered in jackets.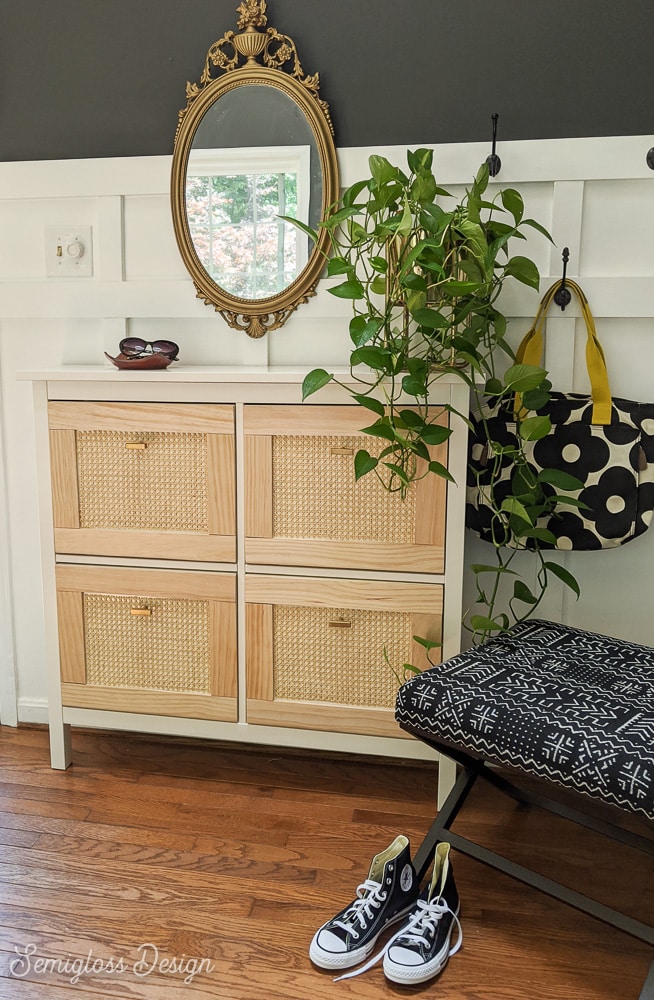 The backpacks now live in a basket from IKEA. It looks delicate, but it's pretty sturdy. Time will tell if I need something stronger.
A mirror was added so that we can see how we look before we leave the house.
This isn't the mirror I wanted, but I'm not doing a lot of shopping right now, so I used what I had.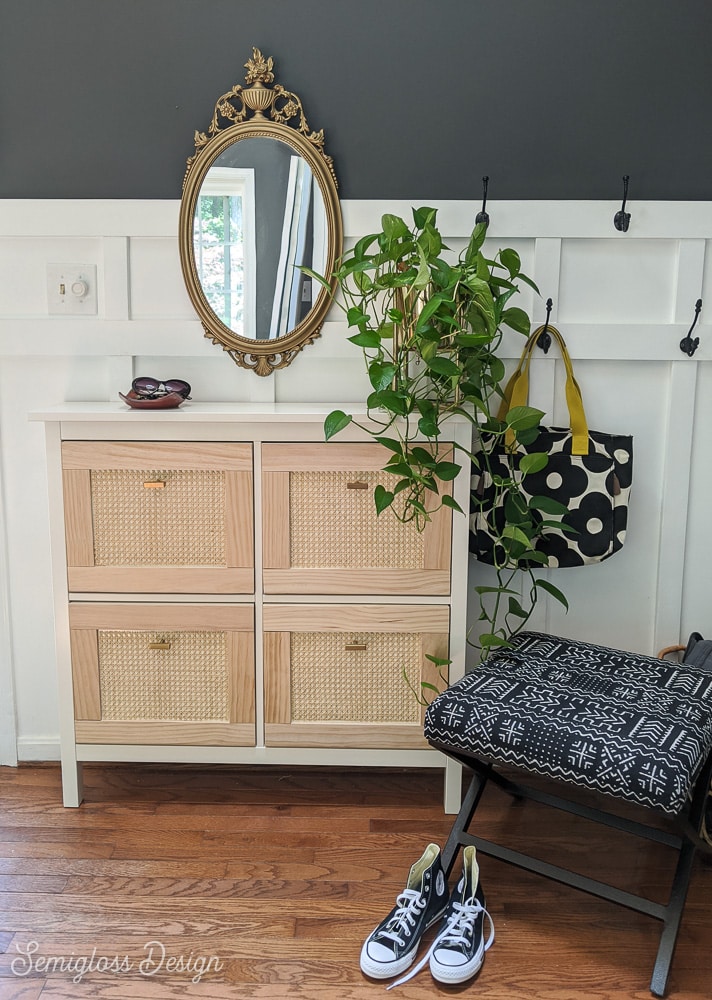 The plant is there for photos, but I love how it adds life to the room, so I'll probably add a smaller one.
This entryway already functions so much better! And it's so much nicer to look at.
You might also like:
Pin for Later!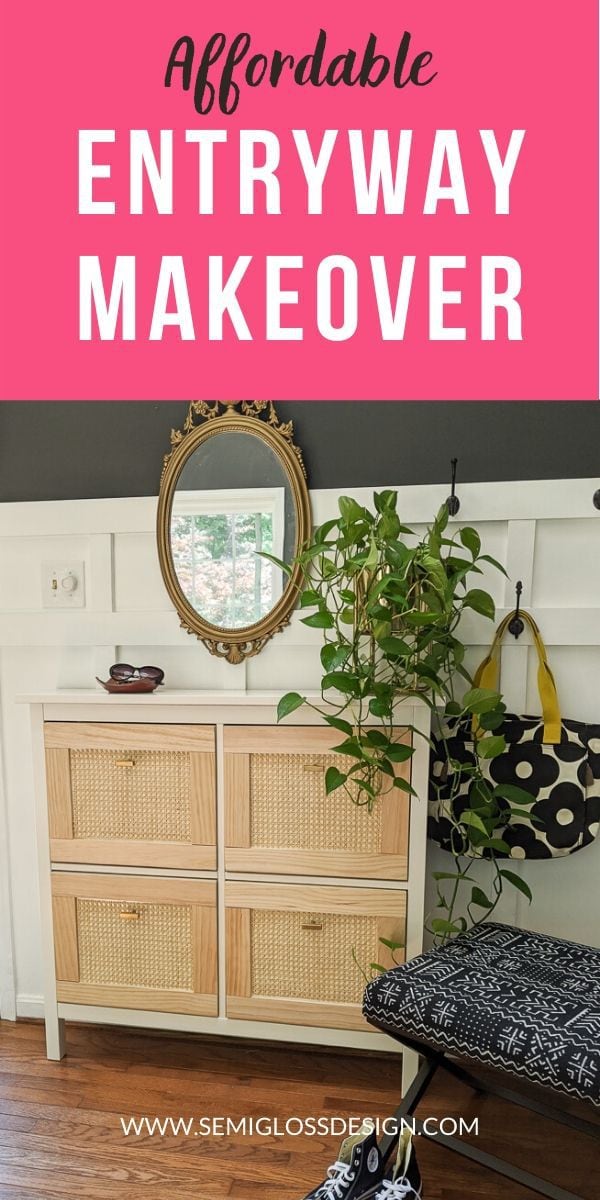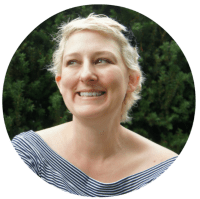 Emy is a vintage obsessed mama of 2 DIYer who loves sharing affordable solutions for common home problems. You don't need a giant budget to create a lovely home. Read more…