Easy Tips and Tricks for How to Hem Curtains
Learn how to hem curtains. This easy tutorial walks you through shortening curtains that are too long.
You may also like this post on dip dyeing curtains.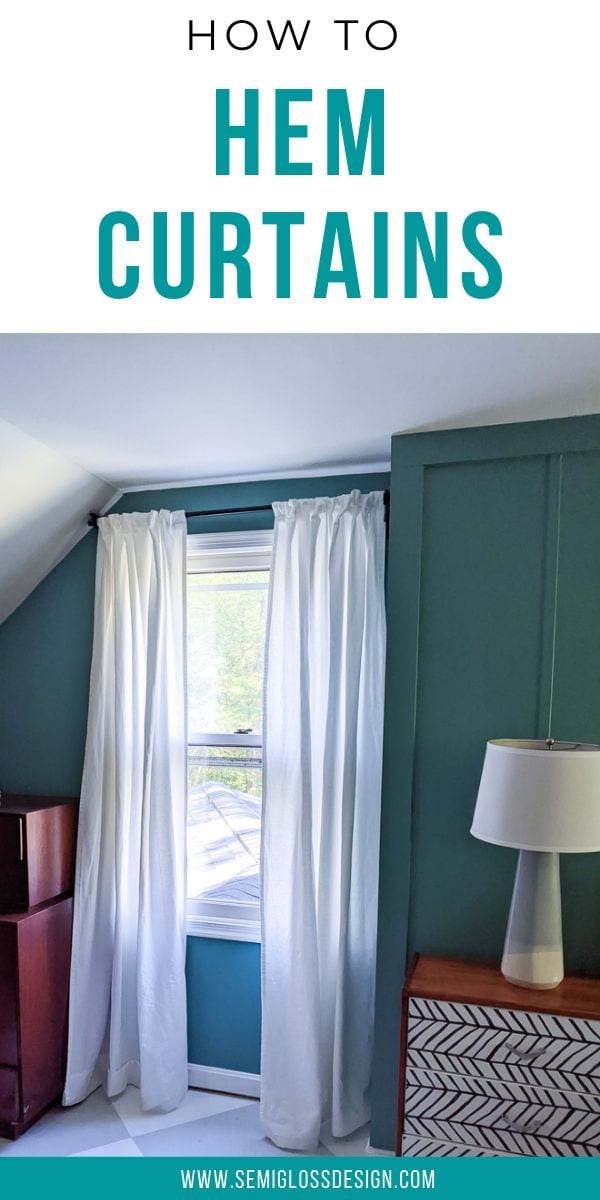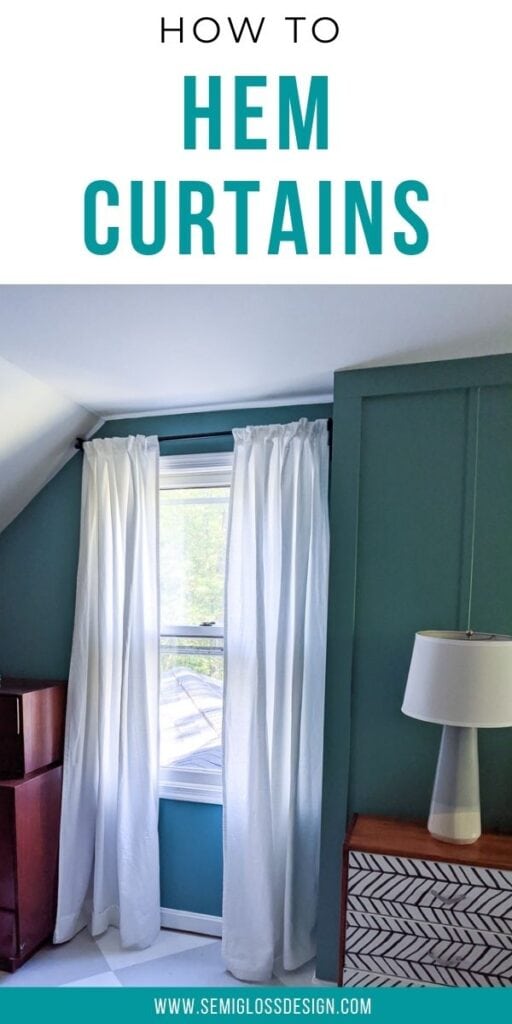 This post contains affiliate links. By purchasing an item through an affiliate link, I earn a small commission at no extra cost to you. As an Amazon Associate I earn from qualifying purchases.
Hemming Curtains FAQs
Can you shorten curtains without sewing?
Yes, you can shorten curtains without sewing by using hemming tape, which uses an iron-on adhesive.
I prefer sewing when hemming curtains so that I can wash my curtains as much as I want.
What length should you hem curtains?
It depends on your windows. Curtains look best when they're hung as close to the ceiling as possible and as wide as possible.
Each panel should be measured because floors are never perfectly level. And store-bought curtains can vary from panel to panel, so always hang each curtain panel up first.
Is it okay if my curtains don't touch the floor?
In some cases, it's okay if curtains don't touch the floor. Curtains should never sit against wall heaters, so it's okay if they're shorter.
Typically, I hem mine slightly above the floor so that the fabric doesn't pool on the ground. This helps make cleaning the floors easier.
How to Hem Curtains
Supplies Needed:
I like buying curtains from IKEA because they're inexpensive and come in longer lengths. If you buy curtains from IKEA, be sure to double-check the sizes before buying them. I've come home with the wrong size many times.
The other thing to know about IKEA curtains is that the lengths vary greatly from panel to panel. One of my curtain panels was about 4″ longer than the others.
I bought Lenda curtains, which have tab tops, so I sewed the tabs down on the backside of the curtain. This creates a pinched pleat look when hung. If you do this, be sure to leave plenty of space for your curtain rod to slide through.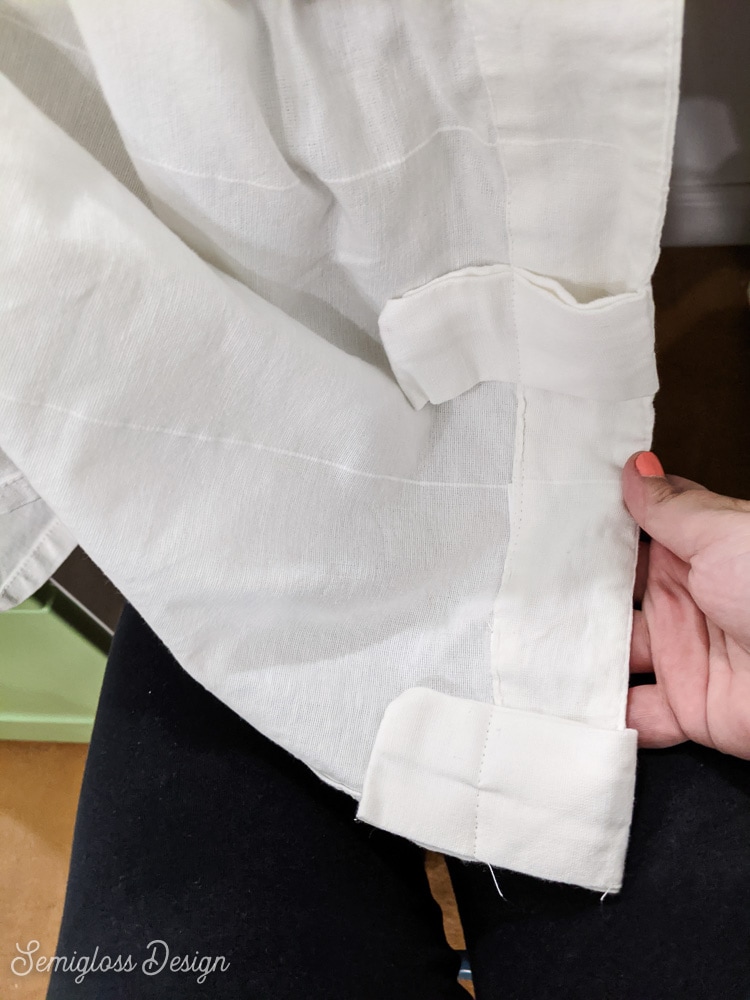 By the way, if you sew and don't have a magnetic pincushion, it's the best! Especially for jobs that are not located near your sewing machine.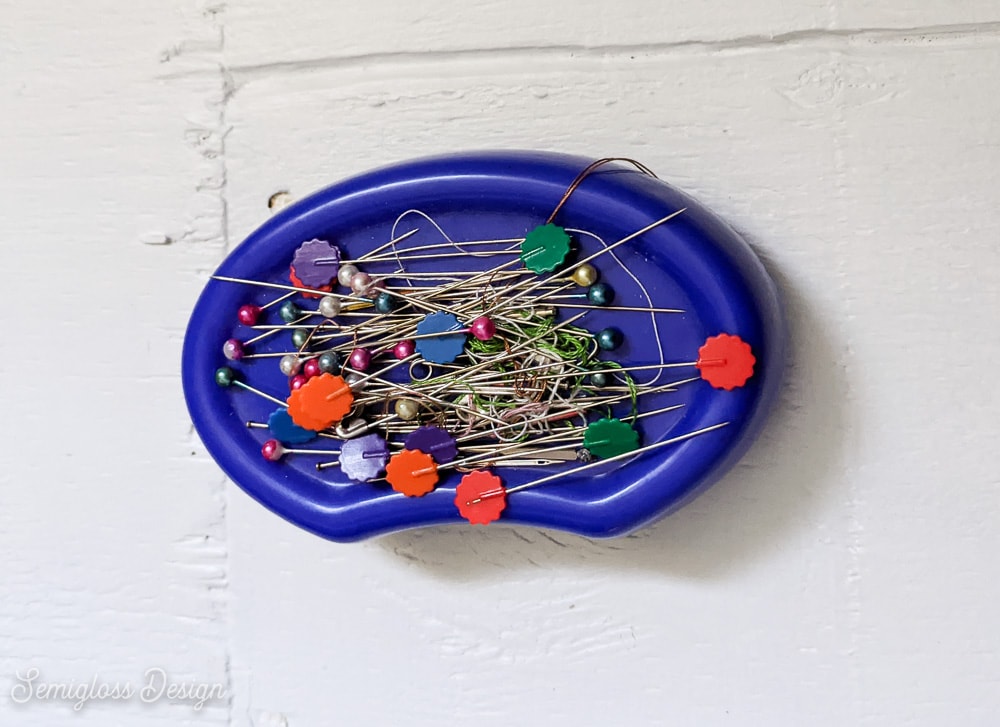 Yield: 1
How to Hem Curtains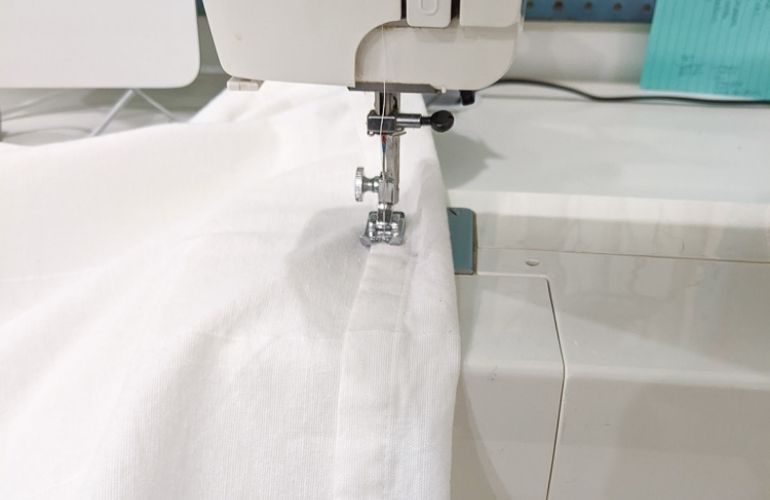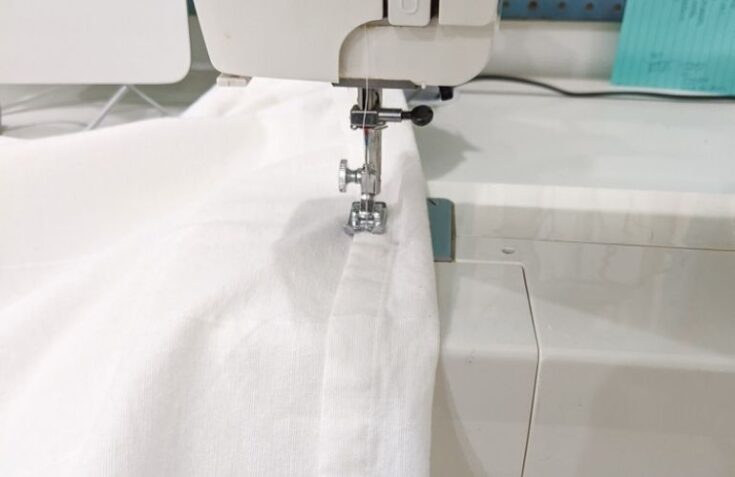 Learn how to hem curtains. This simple tutorial will walk you through shortening curtains to the right length.
Additional Time
3 minutes
Total Time
2 hours
3 minutes
Instructions
Prewash the curtains before sewing. This prevents them from shrinking when you wash them after sewing.
Iron the curtains.
Hang the curtains using the curtain rods.
Pin the curtains to the desired height.
Remove the curtains from the curtain rods.
Fold the curtain edge over and sew it in place.
Use the iron to press the curtain hems.
Rehang the curtains.
Notes
You can use color-coded pins to mark which curtain panel is which. I used red, yellow, green, and blue pins for each panel.
Recommended Products
As an Amazon Associate and member of other affiliate programs, I earn from qualifying purchases.
This is part of my master bedroom makeover. Be sure to check out the finished bedroom reveal!
You might also like:
Pin for Later!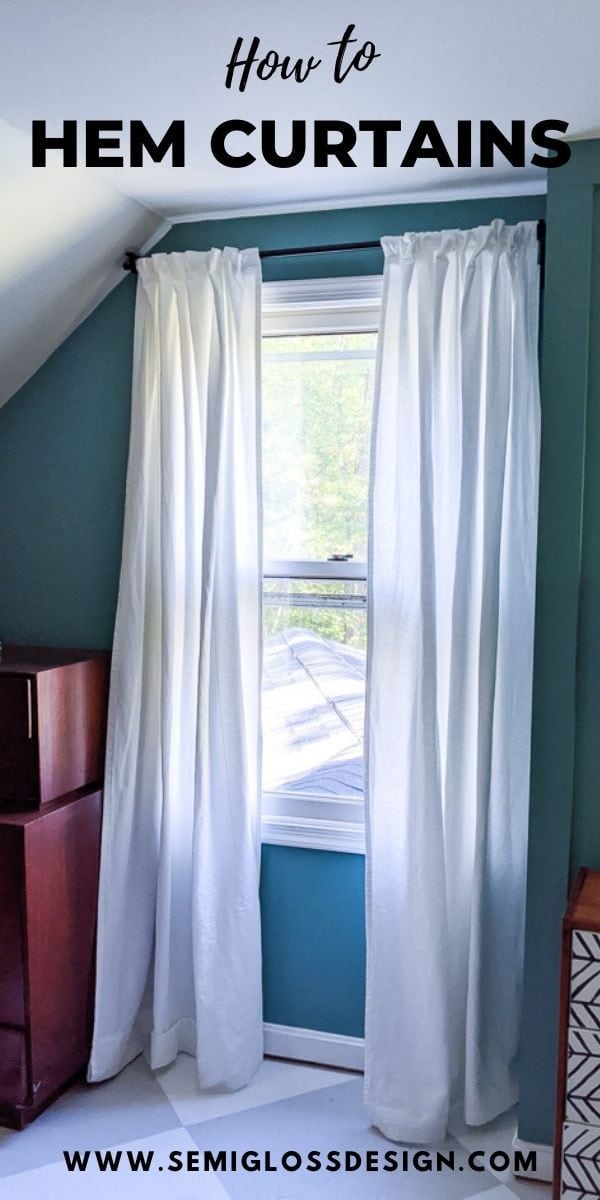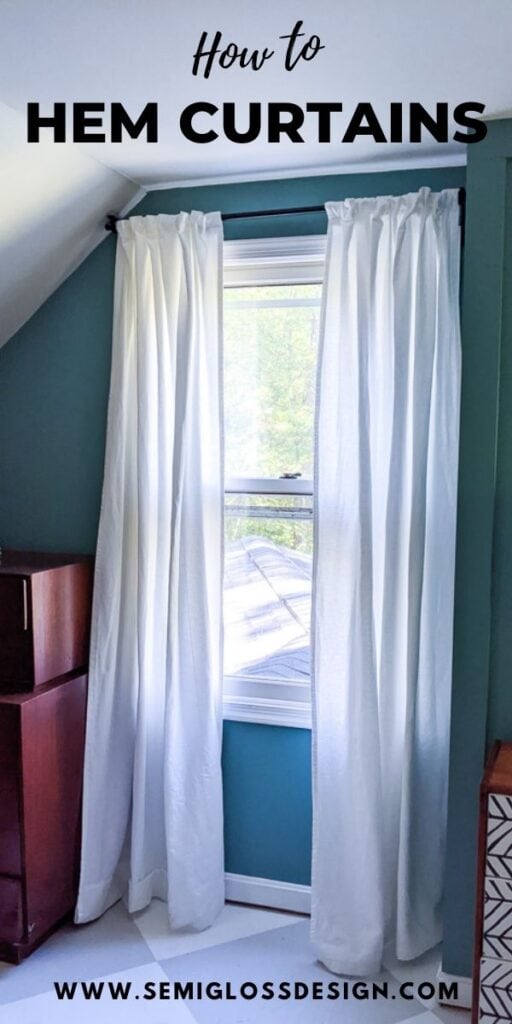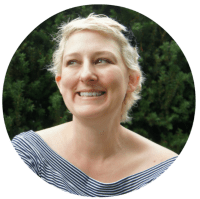 Emy is a vintage obsessed mama of 2 DIYer who loves sharing affordable solutions for common home problems. You don't need a giant budget to create a lovely home. Read more…