ORC: Week 5 Progress Countertop Fun
It's week 5 of the One Room Challenge and I'm so ready for this room to be finished. I have a trip right after the last post gets published (I will be getting on a plane to Texas hours before the post even goes live), so I'm stressing about that as well. In case you have no idea what I'm talking about, the One Room Challenge is hosted by Linda at Calling It Home. The One Room Challenge has 20 featured designers and over 200 guest participants who I've joined. Our challenge is to makeover a room in 6 weeks.
I'm making over our sunroom into a tropical, tiki oasis to hang out in.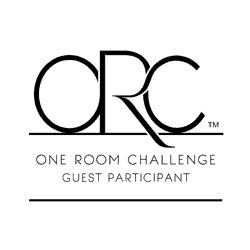 Catch up here:
Week 1 | Week 2| Week 3 | Week 4
ORC Progress
Over the weekend, I finished all of the trim work. We installed the baseboards and shoe molding, plus caulked and painted everything. The room is really starting to come together.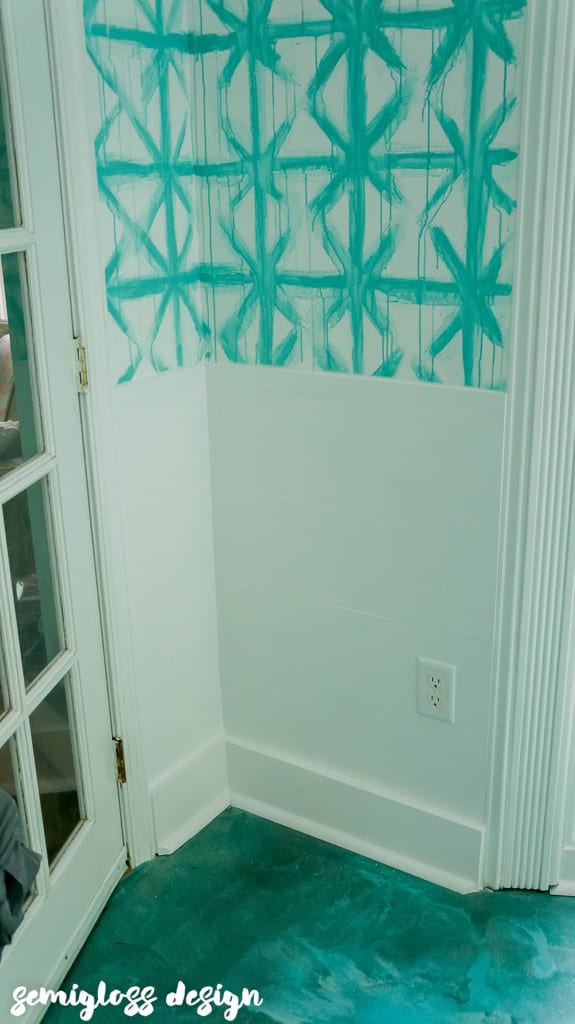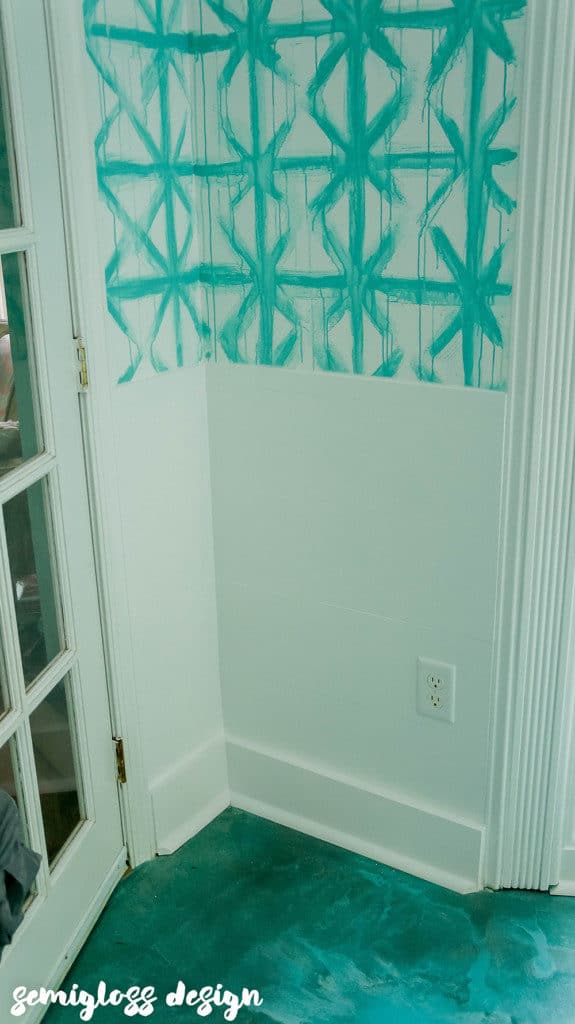 The cabinets were leveled and the countertops were finished. We used a super fun product from a company called Countertop Epoxy. They are currently drying from a 2nd coat, so they actually look a bit different now. Here's a sneak peek of what I'm working with: shiny, glittery goodness. See the full tutorial here.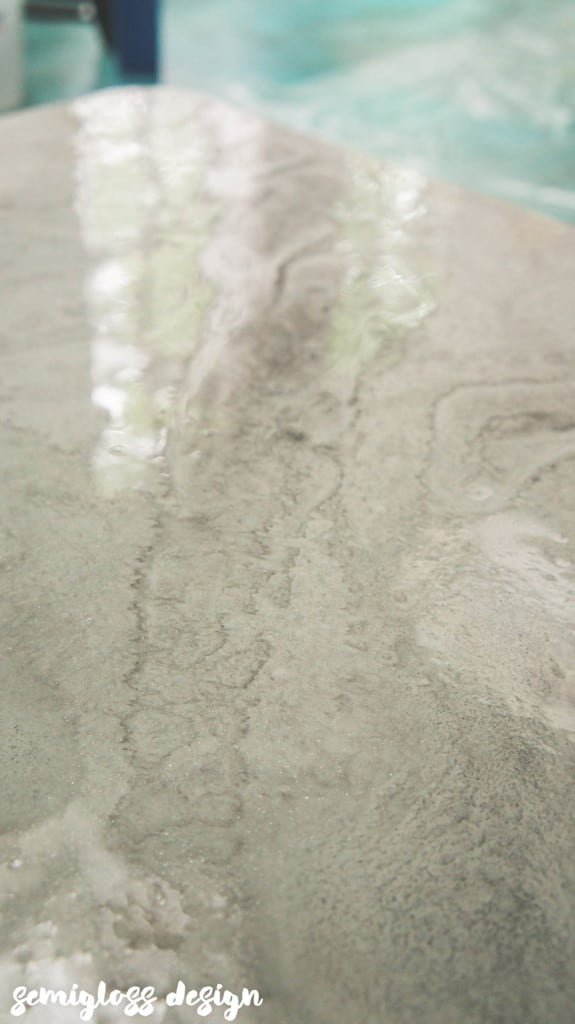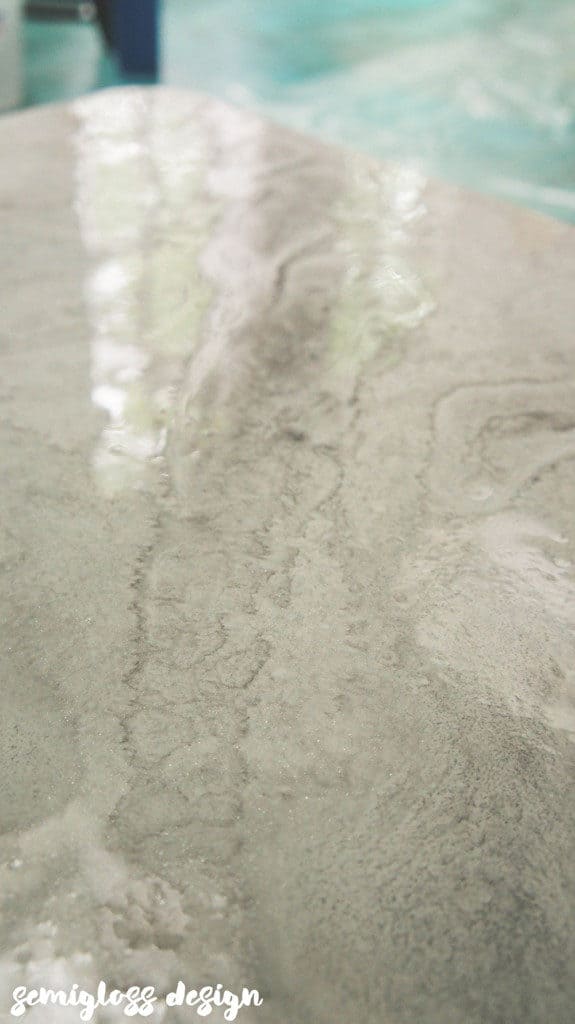 I'll write about the whole process next week when I can do it justice.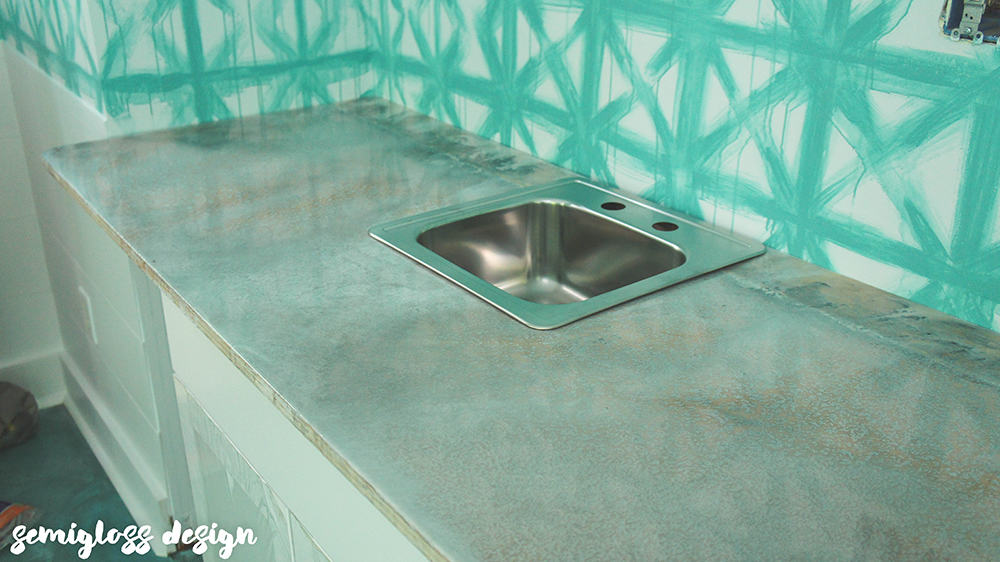 The mini fridge has arrived and just needs to be brought inside. #tooheavy But so cute!
Fabric has arrived and is patiently waiting to be sewn into cushions and pillows. That's probably what I'm doing right now as you're reading this.
I've also come up with one more project that my husband immediately said "no" to. So I simplified it and there's no need to say no anymore. It's going to be amazing and I can't get it out of my head. Because I want this room to be the ultimate lounge space, I've decided to add a daybed in front of the big window. My daughter looked at me like I'm crazy when I told her that. 😉 They will see when my vision is complete. Mwahahaha. 😉
And lots of furniture to rearrange.
Plus, I built a bar that I still haven't talked about!
Still to Do:
Install cabinetry.

Super fun countertop treatment

Stain the floors

Install the sink and faucet

All new baseboard

Finish painting trim

Install shelving

Build a bar

Make new cushions

Build daybed
Bring back all furniture
Style and photograph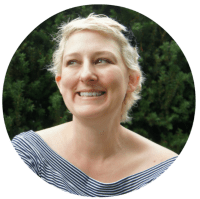 Emy is a vintage obsessed mama of 2 DIYer who loves sharing affordable solutions for common home problems. You don't need a giant budget to create a lovely home. Read more…