How to Paint an Unfinished Basement Ceiling
Painting an unfinished basement ceiling is a great way to make a short ceiling look higher! Learn how to paint an unfinished basement ceiling.
Over the weekend, we painted the basement ceiling of my soon-to-be studio space. I'm so excited to share how it turned out! I feel like we gained about a foot of space visually.
Even though I doubted that paint could make the mismatched pipes and ductwork look good, everything looks amazing.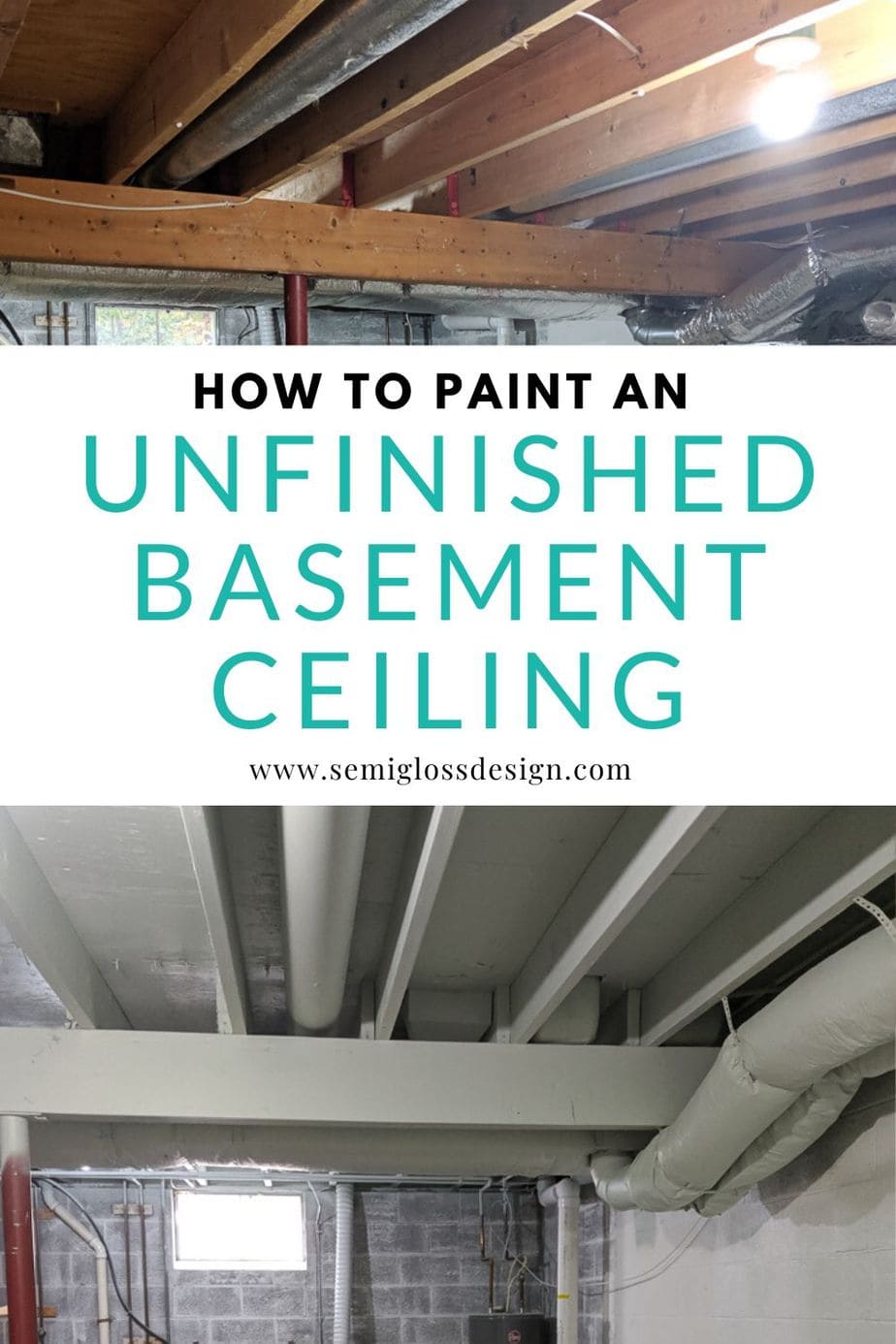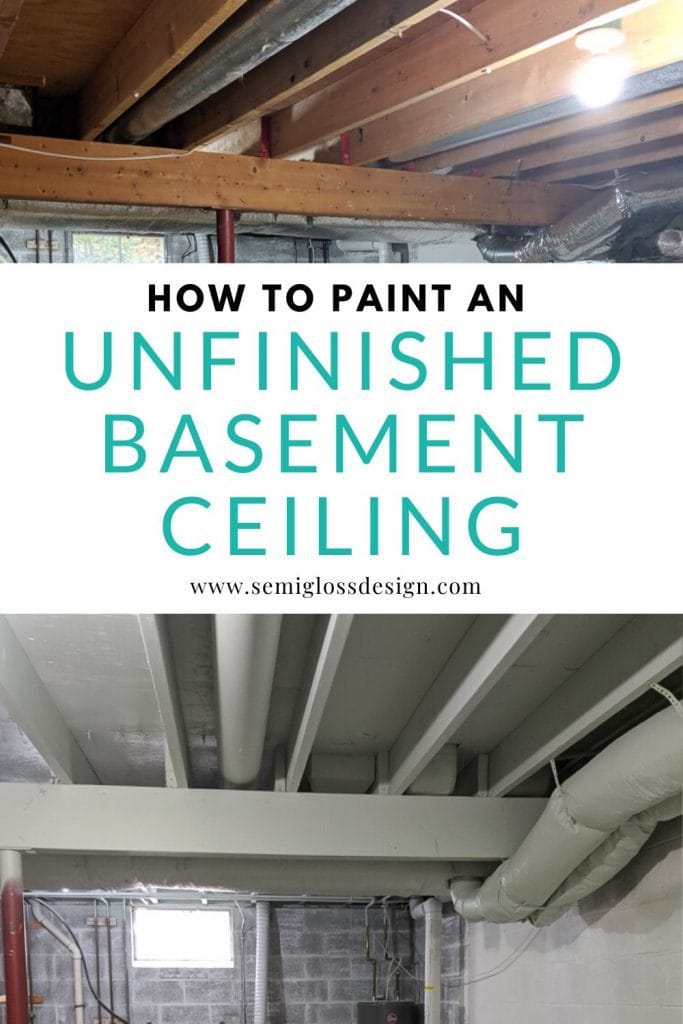 This post contains affiliate links. By purchasing an item through an affiliate link, I earn a small commission at no extra cost to you. As an Amazon Associate I earn from qualifying purchases.
Basement Ceiling Painting FAQs
Why should you paint a basement ceiling?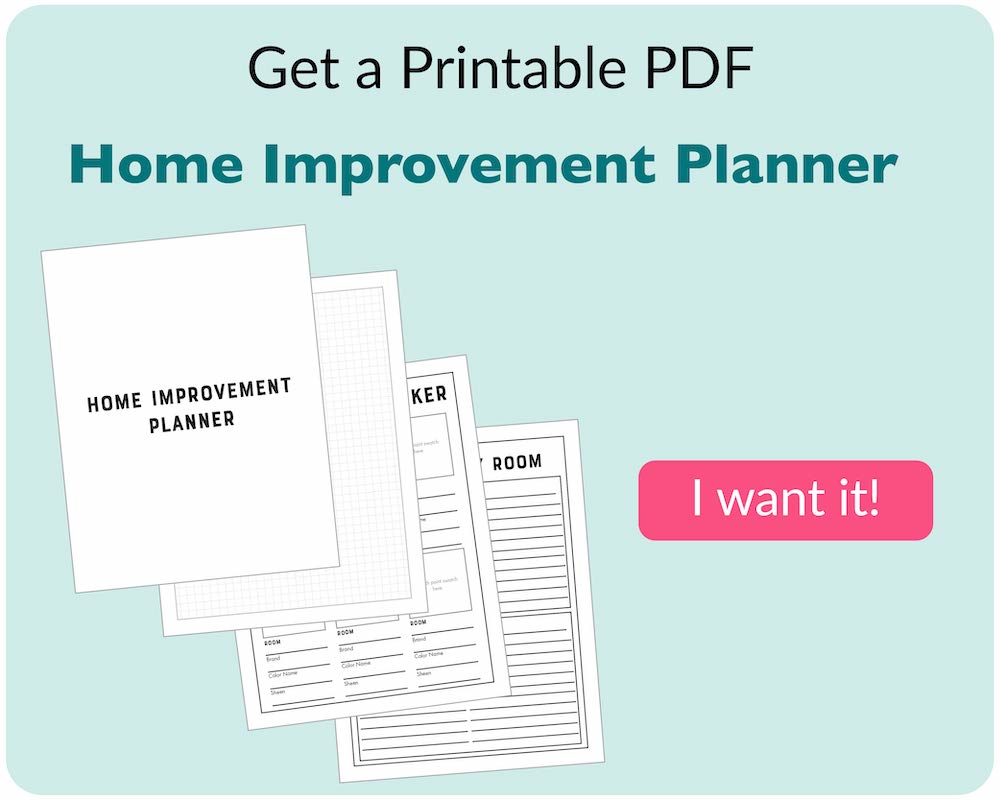 What colors should you use to paint a basement ceiling?
You're only limited by your imagination, really. Most images show white, black, or gray ceilings, but I chose a grayish aqua instead.
Black ceilings are great for hiding everything. It all just disappears. But black can make the ceiling feel lower.
White ceilings can make a room feel brighter, but white needs more coats of paint. And special primer to block the knots from turning yellow with time.
Gray seemed like a good compromise. It's lighter but still hides a lot of the details. Plus, gray covers better than any other color.
And then I came across this article and knew that I needed a grayed-out aqua color for my basement ceiling.
I chose Sherwin Williams Sea Salt. If you try to find it in the paint rack, it's with the gray section, not the aqua or green section.
Having trouble picking a paint color? Get paint samples mailed to you instead of trying to pick them out in the store!
What kind of paint should you use on an exposed basement ceiling?
Latex paint works great for painting a ceiling. Since we painted a lighter color on the wood, we started with a primer.
This ensures that the paint sticks well to all of the different surfaces, like ductwork, wooden rafters, pipes, wires, etc.
We chose an eggshell finish, but flat would work as well. Paint with a higher sheen will show every flaw on the surface, and believe me, there are a ton of flaws.
The exact paint we used was the Sherwin Williams for HGTV paint from Lowes. We used the Showcase line. It's my favorite inexpensive paint.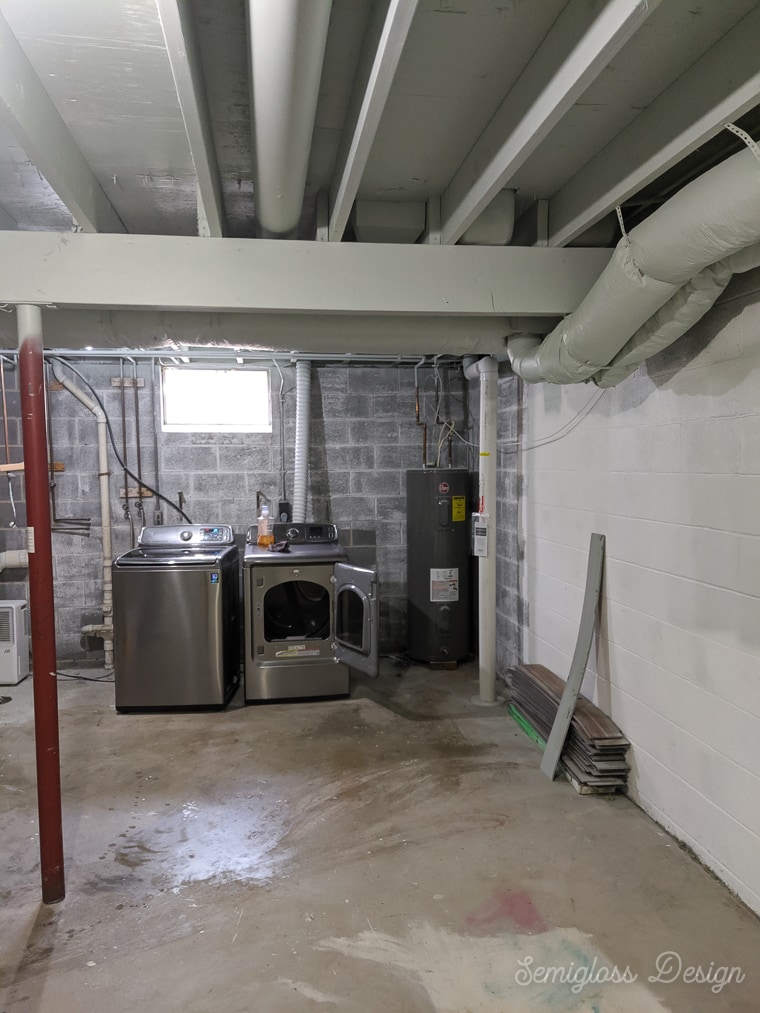 How much does it cost to paint an exposed basement ceiling?
We spent about $575 total to paint our basement ceiling. Here's a detailed list of what we bought and spent:
*Buying paint and primer in 5-gallon buckets saved money and time. Plus, we still have some left for future projects.
**The sprayer will be used for future projects as well.
Although we already own a smaller sprayer, we bought a bigger one to tackle the ceiling. Holding a bucket of paint above our heads didn't sound like fun. Neither did having to refill the bucket every few minutes.
The bigger sprayer was worth every penny.
Looking for places to order paint from your home?
Can you paint pipes and ductwork in a basement?
Yes! Painting pipes and ductwork in a basement is a great way to make them disappear visually. To make the paint stick, make sure you use a primer.
We had a variety of materials: copper pipes, PVC pipes, softer pipes, ducts, metal ductwork, etc. And the paint covered all the surfaces and made the whole space look better.
See the finished craft room here!
How to Paint an Unfinished Basement Ceiling
In full disclosure, my husband did 100% of the work on this because as it turns out, spraying is a 1 person job. We typically work together, but there was not much to help him with.
Supplies Needed:
Prep Basement Ceiling for Paint
We had already removed the insulation from the ceiling in preparation for this project, but we still had to clean the ceiling, plus protect everything from paint overspray.
Cleaning a Basement Ceiling
Start by using a broom or brush to clean the ceiling. This is a good time to find any hidden pieces of insulation that you missed.
You can also use a ShopVac. I often use a vacuum to clean cobwebs and it works wonders.
One other option is to use an air compressor with a blow sprayer attachment to spray away the dust. This worked the best, but it made a huge mess. It really worked well for cleaning the spaces above the cinder block walls.
Sweep up all the debris and dispose of it. (I always clean as I go, despite knowing that we will be making more mess. It makes my life – and anxiety – better.)
Protecting Everything from Overspray
Now comes the part that makes spraying sound super hard and time-intensive.
Well, guess what? We did it half-ass and it still worked, so don't stress too much here. Besides, paint overspray is pretty easy to clean up…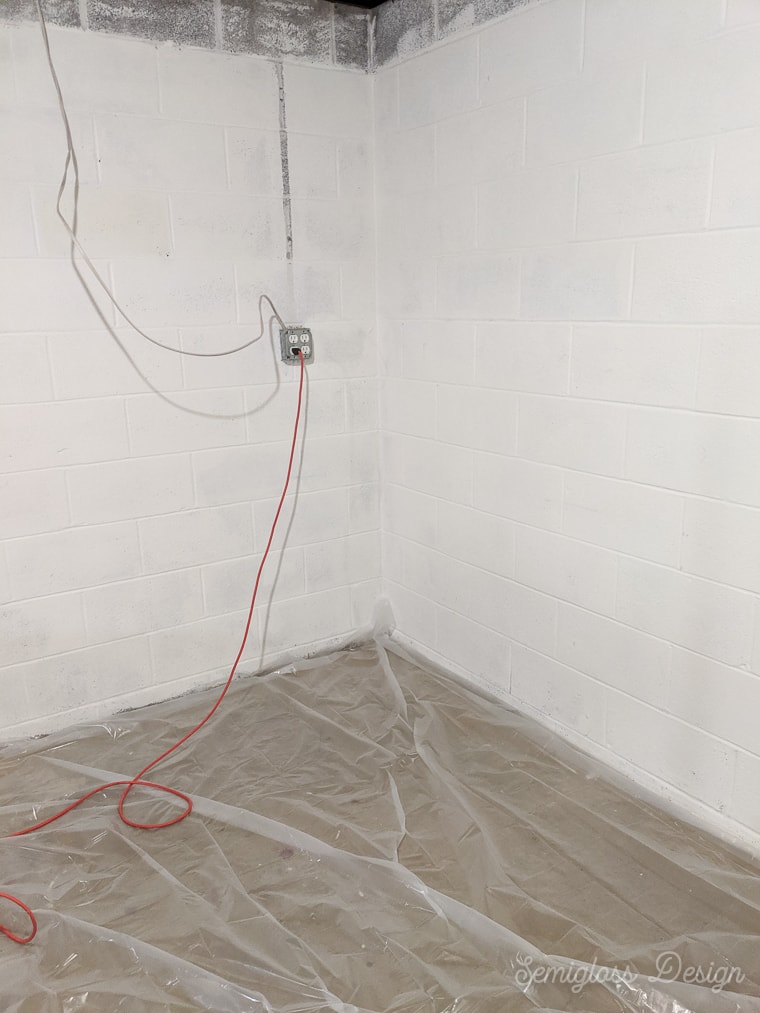 Protecting Yourself from Overspray
We are not always the best at using safety equipment (do as we say…), but for painting a ceiling, it was necessary because of GRAVITY.
At a minimum, you need goggles and probably someone to clean them for you occasionally.
We also used a respirator because you're breathing in paint droplets and while it's probably not deadly, it's probably not great for you either. Plus the primer smelled much stronger than the paint.
You also need gloves to protect your hands because they will end up COVERED in paint.
Wear painter's coveralls to protect your clothes. It also makes it easy to take them off between coats of paint so that you're not walking around naked.
We didn't buy the shoe protectors, but I wish we had. If you don't buy them either, at least wear shoes that are easy to slip on and off. Even the dried paint gets tracked around on the bottom of your shoes.
Priming the Basement Rafters
Note: this isn't a full guide to using this sprayer. That deserves its own post.
Primer is necessary to make the paint stick to all the different surfaces on a basement ceiling, like wood, pipes, and ductwork. It also helps you get the dark wood to a lighter color faster.
If you are painting your ceiling white, you will need to seal the wood using a stronger primer. Shellac-based primer is the only primer that works for sealing wood tannins.
Without it, the knots will show through and so will the yellow tannins from the pinewood that is used to frame a ceiling. You need ammonia for clean-up.
I would still prime everything for a black ceiling, but I would get the primer tinted gray for better coverage.
We sprayed the primer on and it was immediately brighter and cleaner. Move quickly as you spray. If you stay in one place too long, you get drips.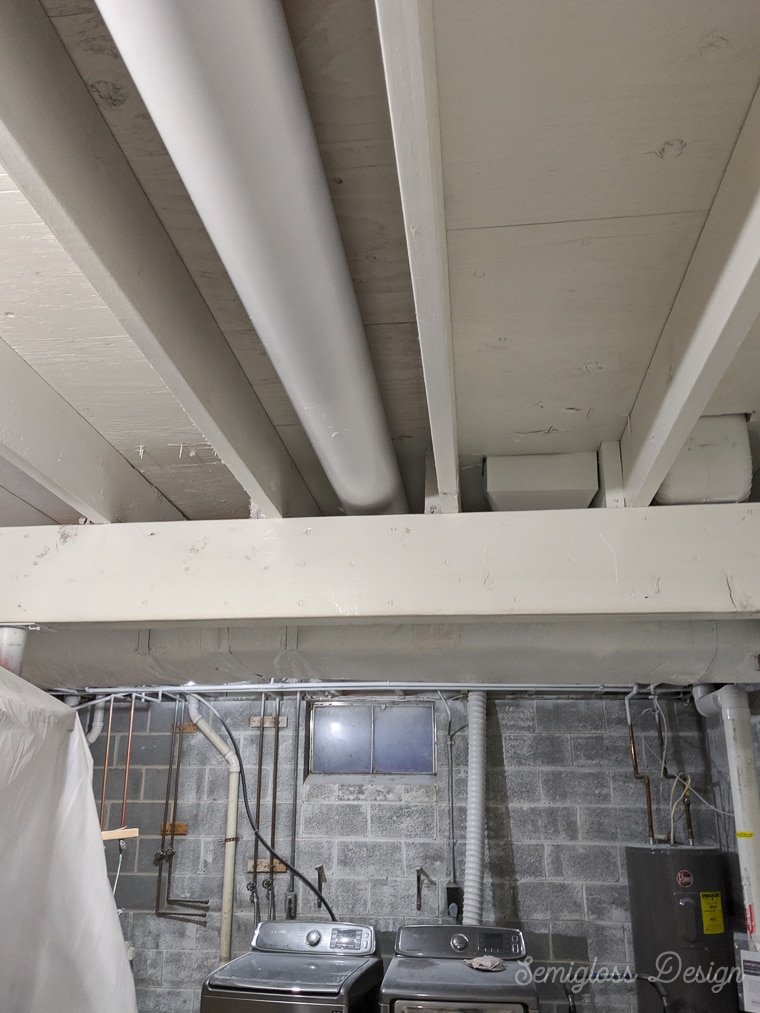 We sprayed 3 coats of primer on the ceiling to make sure that we got full coverage.
Let the paint dry between each coat.
Painting an Exposed Basement Ceiling
After priming, it's time to paint. The wood rafters and beams soaked up a lot of the primer, so this part takes a lot less paint.
Spray in the same manner as before. We used 3 coats for the paint, but it probably wasn't necessary.
I will need to go back with a paintbrush and get the spots around the lights when we remove them.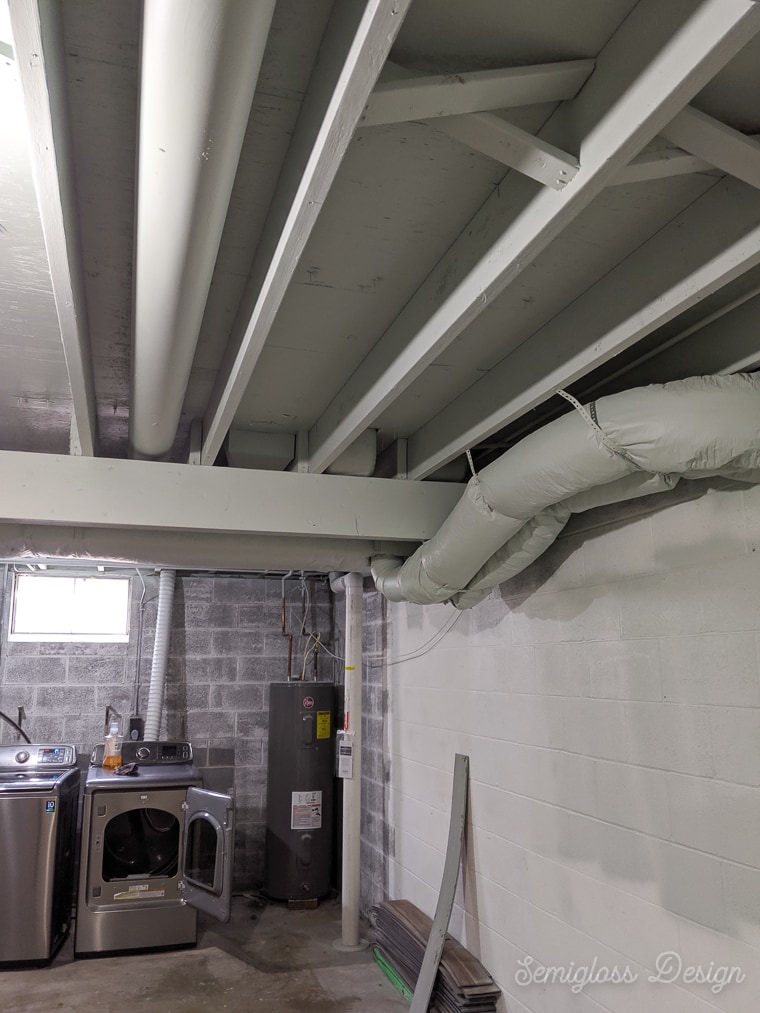 Tips for Spraying Your Basement Ceiling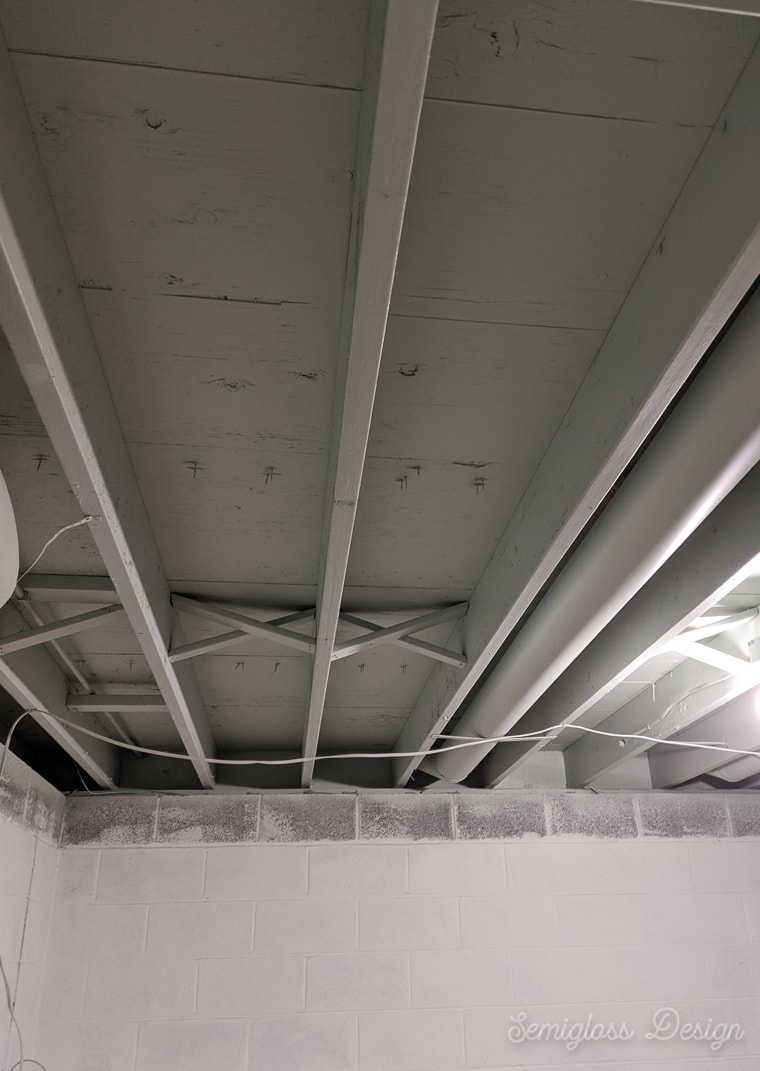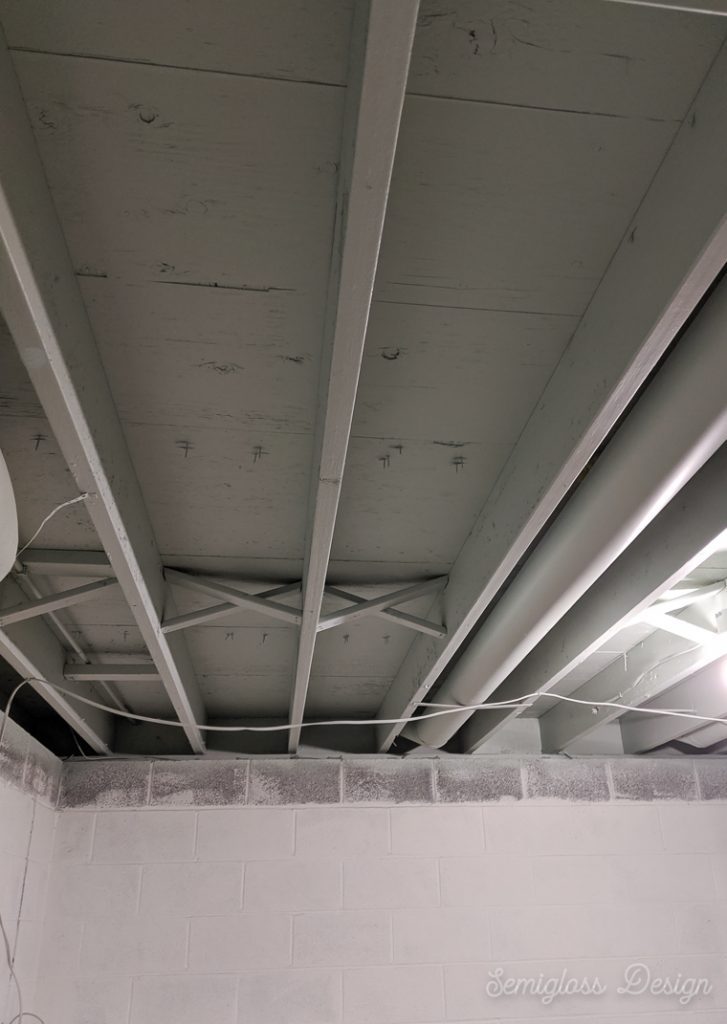 Here's how it looks after installing the drywall.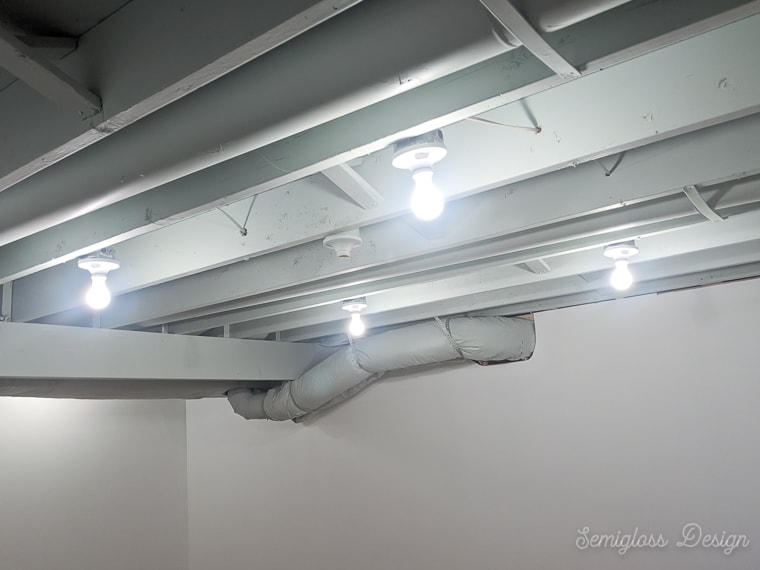 Be sure to check out the finished craft room!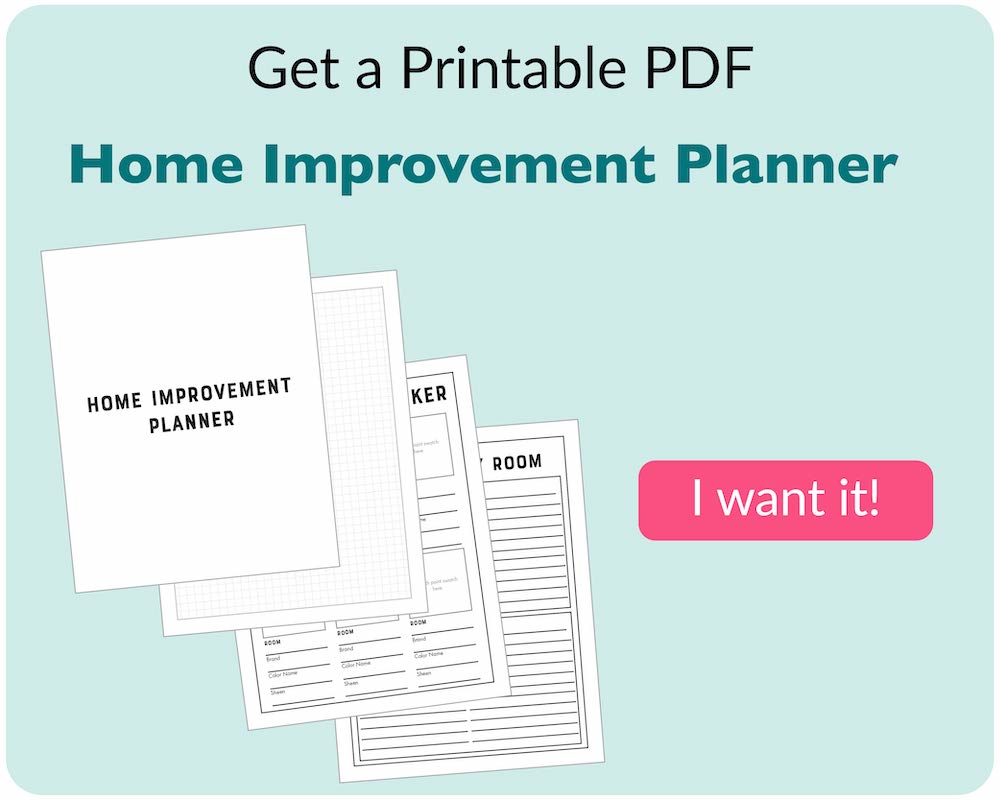 You might also like:
Pin for Later!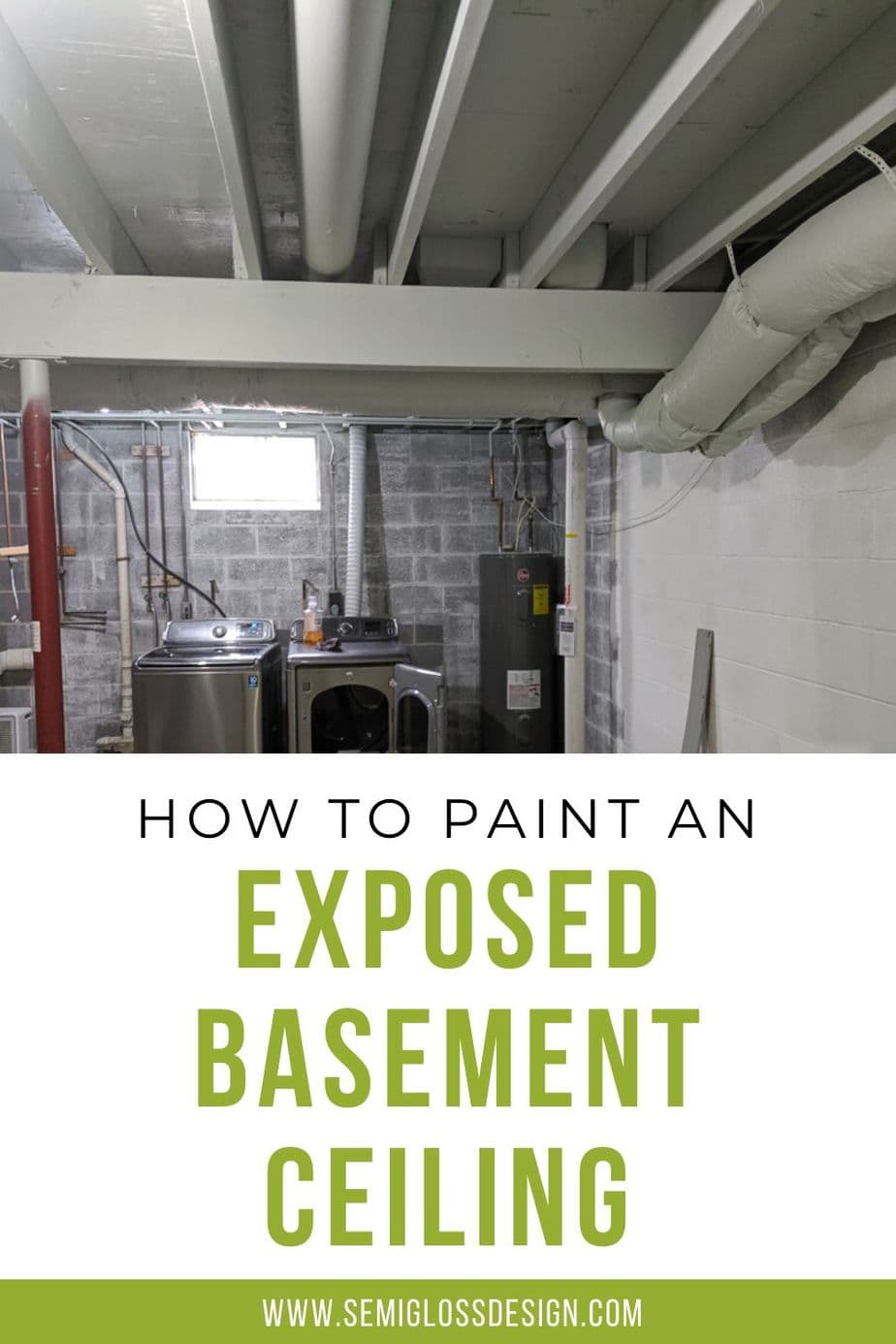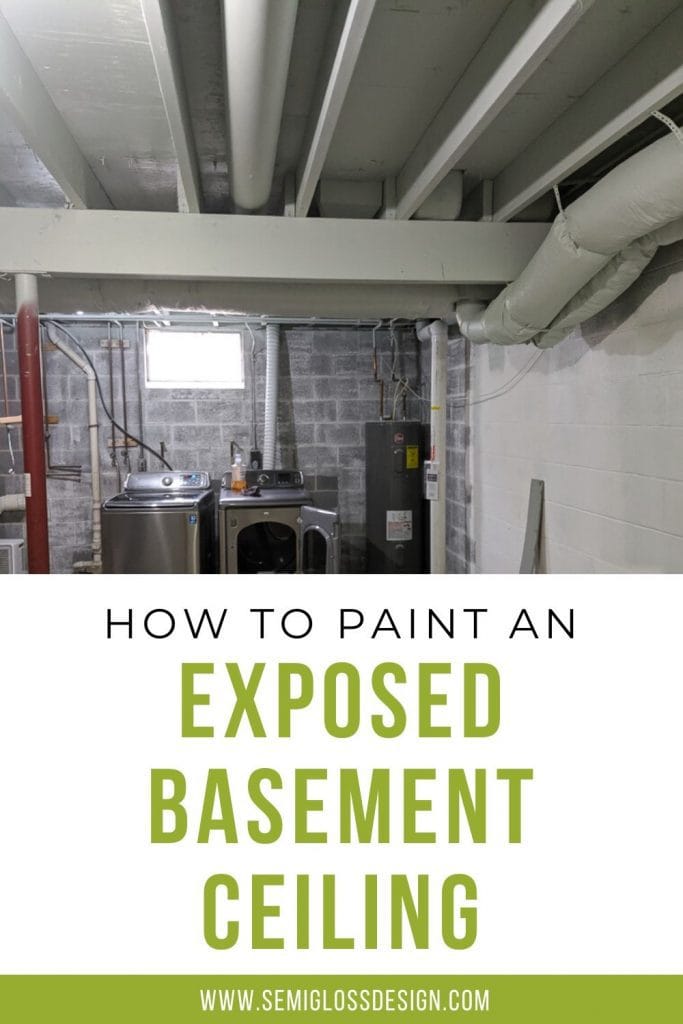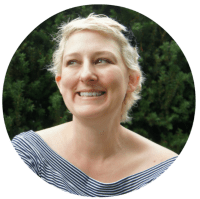 Emy is a vintage obsessed mama of 2 DIYer who loves sharing affordable solutions for common home problems. You don't need a giant budget to create a lovely home. Read more…