The Ultimate Guide for Unfinished Basement Lighting
Learn more about unfinished basement lighting options. Choosing the best lighting for an unfinished basement ceiling can be tricky.
Read more about what to consider when lighting a room with an exposed ceiling.
You might also like this post on how we sprayed our unfinished basement ceiling.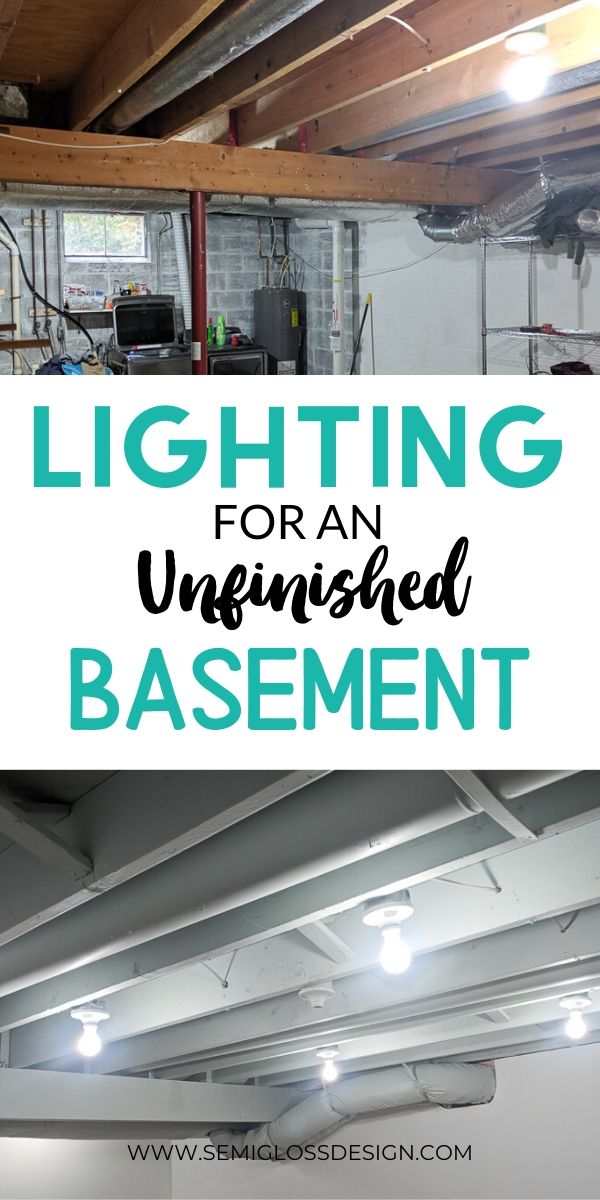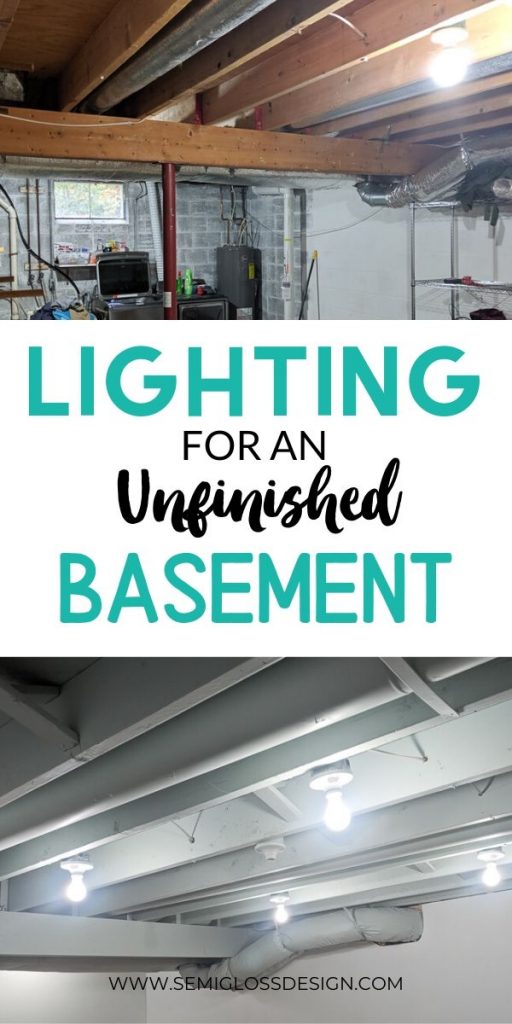 This post contains affiliate links. By purchasing an item through an affiliate link, I earn a small commission at no extra cost to you. As an Amazon Associate I earn from qualifying purchases.
Unfinished Basement Lighting Options
Selecting lighting for an unfinished basement ceiling takes a lot of thought.
Here are some things to consider when choosing light fixtures for a basement.
Considerations for Basement Lighting
Amount of Natural Light. Some basements are blessed with walkout doors and giant windows.
Our basement is a walkout, but even if it had wall-to-wall windows, it would still feel dark because that side of the house is in the shade.
My art studio has no windows at all, so I need ALL the lighting!
Use of Room. Lighting is going to be different for a media room and an art studio.
When we redo our media room, we won't need as many lights because they like to keep the room dim to avoid glares on the screens.
In my art studio, I need plenty of light for working. And let's be honest: a bright room is a happy room. If I have to work in the basement, I need it to be really bright.
Bathrooms and laundry rooms are other spaces that require bright lighting.
Style of Room. The style of a room can dictate which lighting you choose for your basement.
If your room decor is industrial, then exposed recessed lighting housing is going to look great.
Budget. As with any home renovation, budget is always a concern.
Our budget was pretty low, so we chose simple exposed lighting. If I decide that I hate it, it will be easy to change and I won't be out of a ton of money.
Choosing the Right Amount of Lighting for a Basement
This room started with 2 light fixtures for the entire space.
Once we framed the walls and drywalled them, we would have been left with only one light fixture. Adding more light fixtures was a huge priority.
I once read that recessed lighting should be placed about every 4′ from each other.
Since recessed lighting was my original plan, we went with that, and it was a great decision.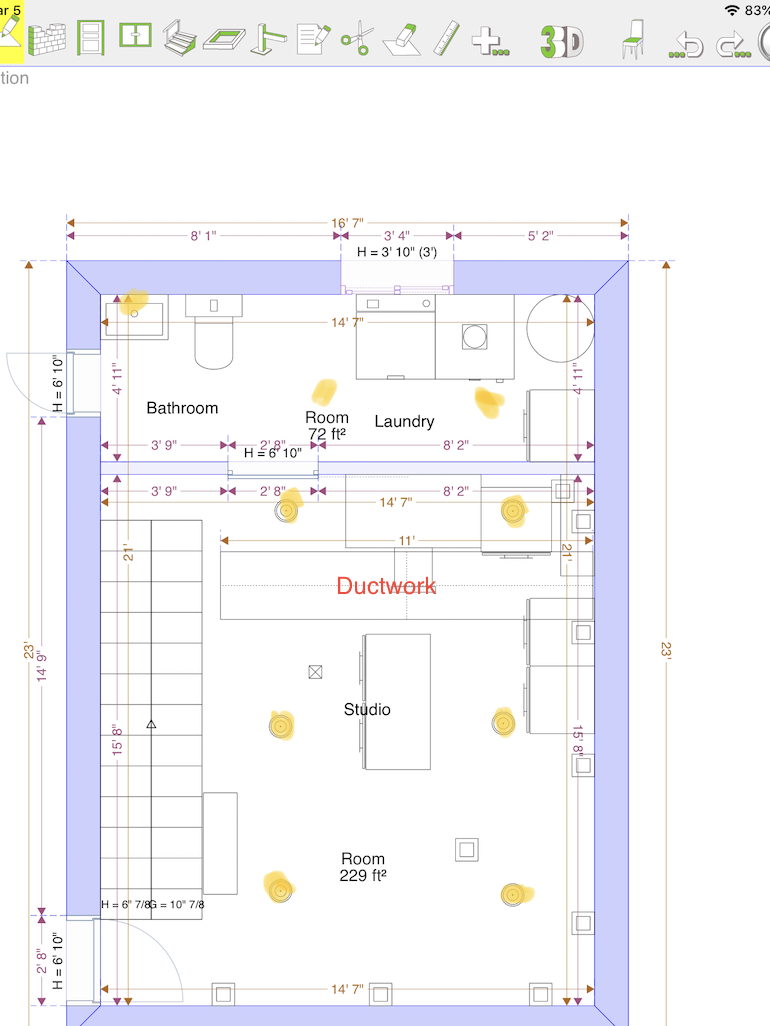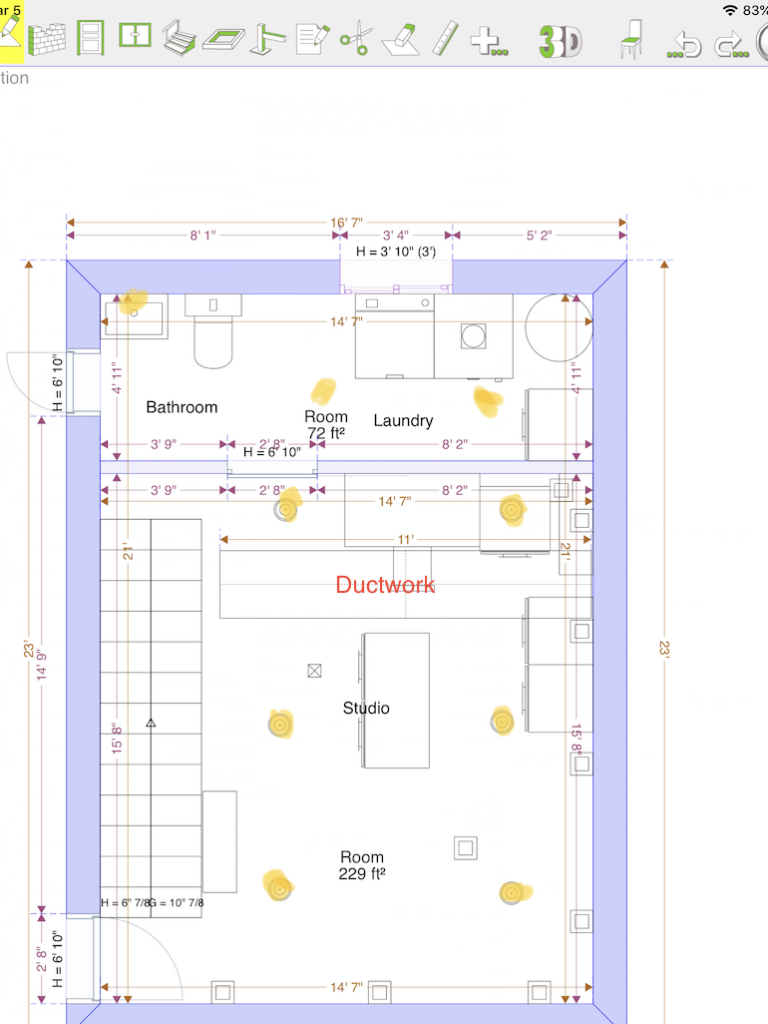 The other thing I did was take note of dark spaces.
We have ductwork that goes across the ceiling and the area behind it felt really dark, so I made sure that we added lighting there as well.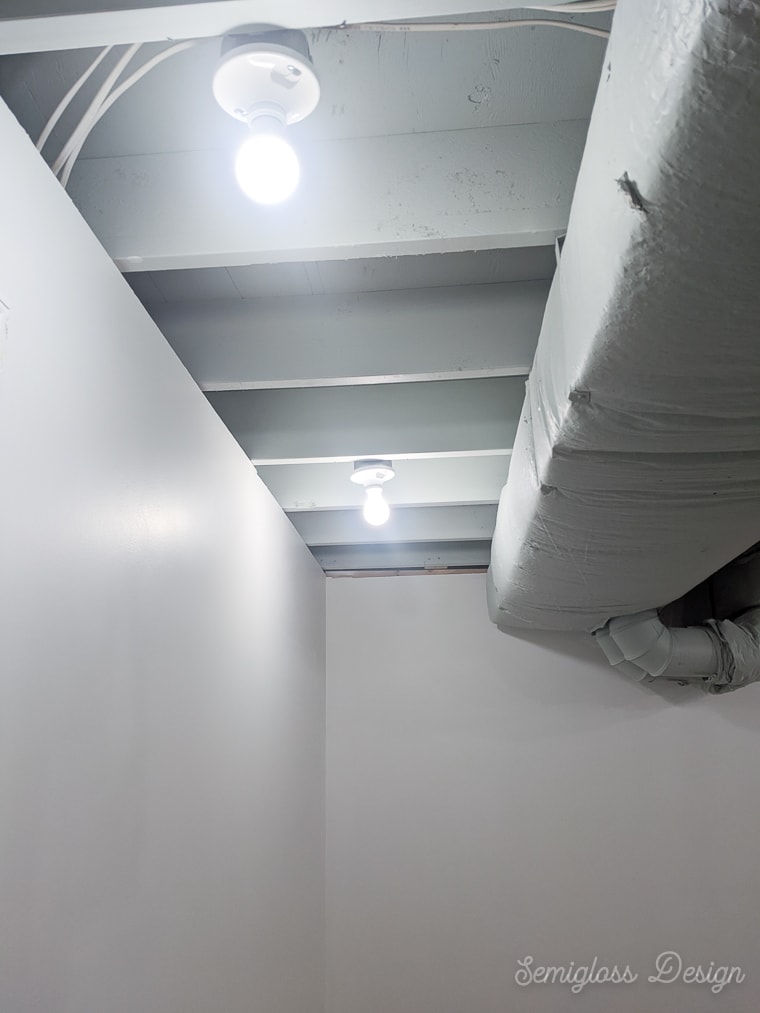 Recessed Lighting VS Flushmount Lighting
Low ceilings in basements require either recessed lighting or flush mount lighting.
Semi-flush mount light may also work if your ceiling is a bit higher.
Recessed Lighting for an Exposed Basement Ceiling
Recessed lighting can still look amazing in an unfinished basement. It has a cool industrial look.
Recessed lighting is installed between the ceiling joists using recessed lighting housing. The trim type determines the amount of light put out.
Different Types of Recessed Lighting Trim Kits
We considered using recessed lighting, so I'm sharing what I learned about the different types of trim kits.
Baffle Trim. Baffle trim is the most common type of recessed lighting. The bulb sits high in the casing and the ribbed trim prevents glares. This lighting is good for overall lighting.
Reflector Trim. Reflector trim is what we considered for the basement. The bulb is still recessed, but the trim is shiny to reflect light.
Open Trim. The bulb is flush with the ceiling and offers unrestricted lighting.
Eyeball Trim. Eyeball lighting is for accent lighting. The light pivots to highlight a certain area.
Gimbal Trim. Similar to eyeball trim, gimbal trim can pivot to accent an area. Lighting can be partially blocked when fully pivoted.
Pinhole Trim. Provides a tight beam of light to spotlight areas.
Wall Wash Trim. Wall wash trim has a shield that restricts part of the light. This light is used to highlight feature areas.
Shower Trim. As the name suggests, this trim is for showers and provides protection from water.
Flush Mount Light Fixtures
Flush mount fixtures come in a variety of styles and finishes.
We chose simple flush mount fixtures.
They are probably not what most people would choose, but I like the simplicity of the fixture.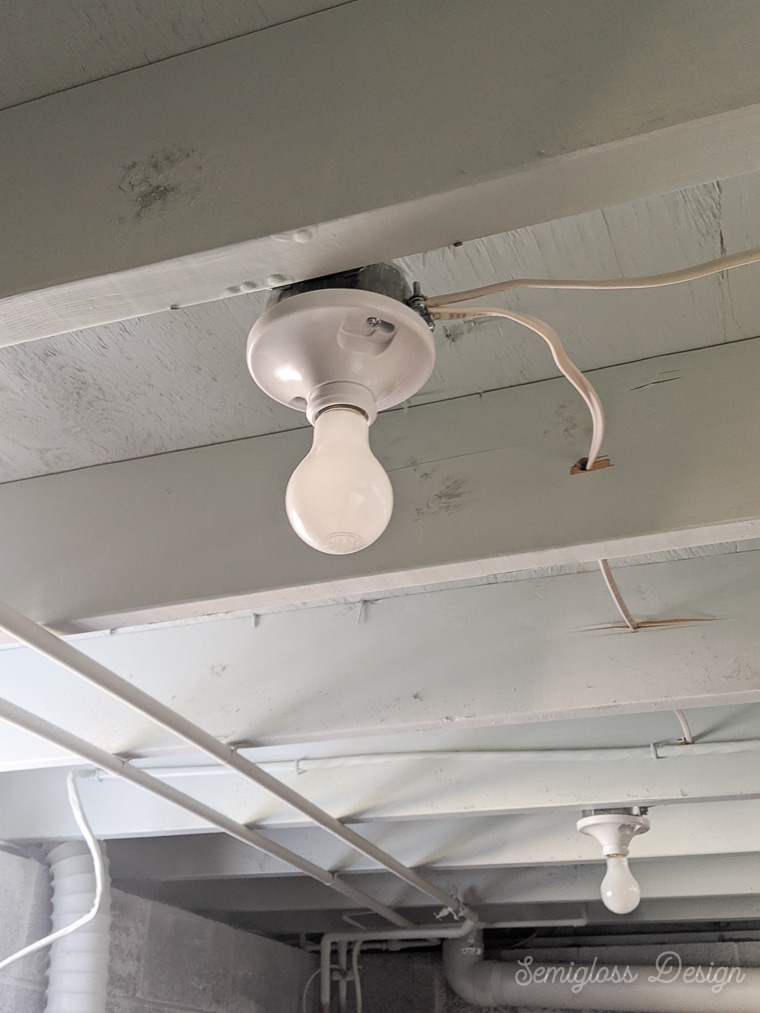 Glass globes can limit the amount of light that gets through, so it was important that the bulbs be exposed. However, exposed bulbs can create a bit of a glare and harsh shadows.
Craft Room Lighting
Good lighting in a craft room is crucial, so I chose function over form. I wanted as much light as possible in this windowless space.
The unrestricted bulbs provide plenty of lighting without shadows.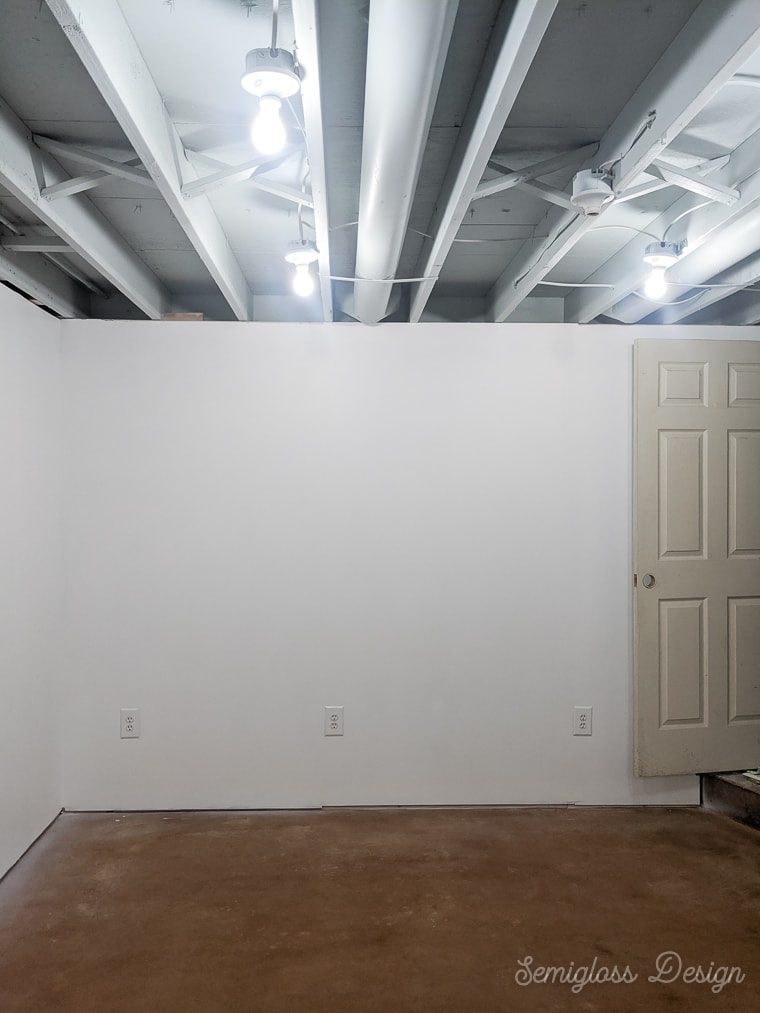 Lighting for a Media Room
Media rooms require less lighting. We like to keep ours dark to prevent glares on the TV and computer screens.
Task lighting can be provided by lamps, so it's not necessary to fully light the room the way we do for a craft room.
When we redo our media room, I'll probably push for recessed lighting on a dimmer.
Best Lightbulbs for Natural Light
Let's all agree that fluorescent lighting is NOT a choice. Sure the lighting is bright, but the subtle buzzing and flickering effect gives me a headache.
I prefer LED lighting, especially for basements.
While the rest of my house looks great with soft white lighting, for basements, I love the bright white bulbs.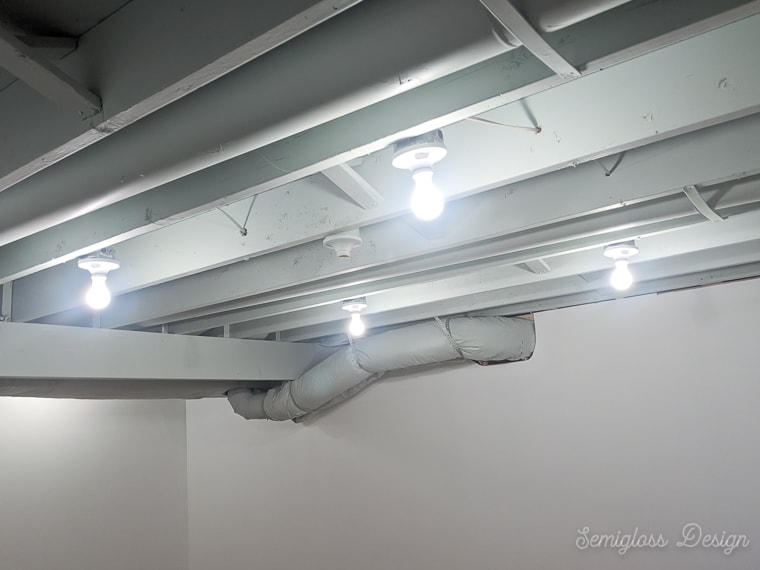 My kids call them interrogation bulbs because in small spaces, they're so bright that they're too harsh.
However, in a basement, they are perfect and provide the best light to mimic natural light. With 800 lumens a bulb, they provide plenty of light.
I'm loving the lighting in my basement!
You might also like:
Pin for Later!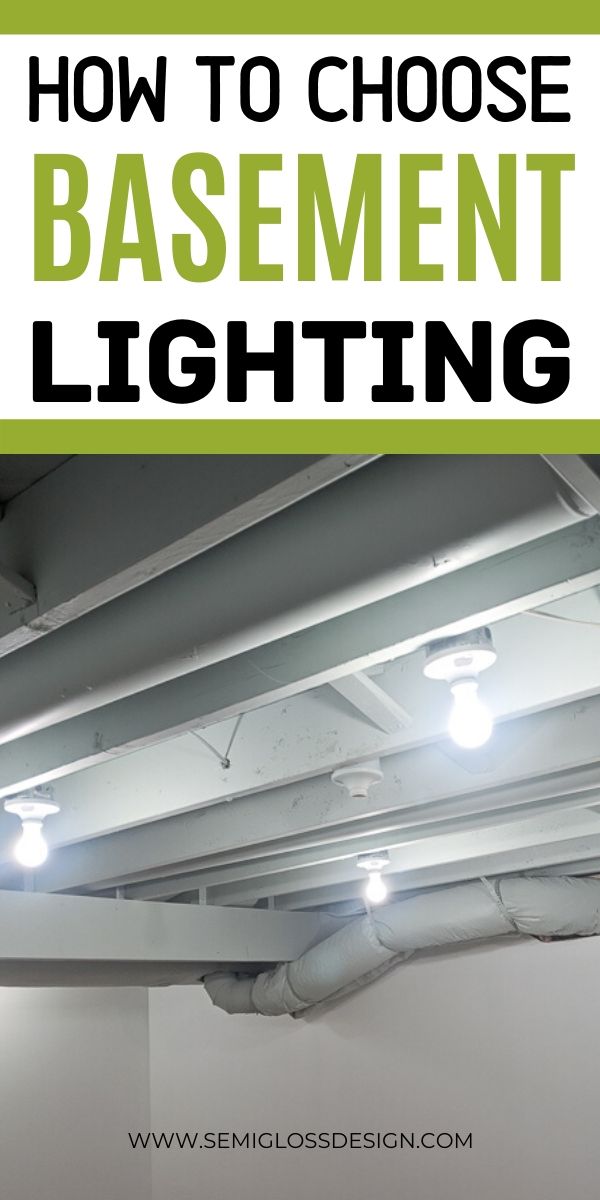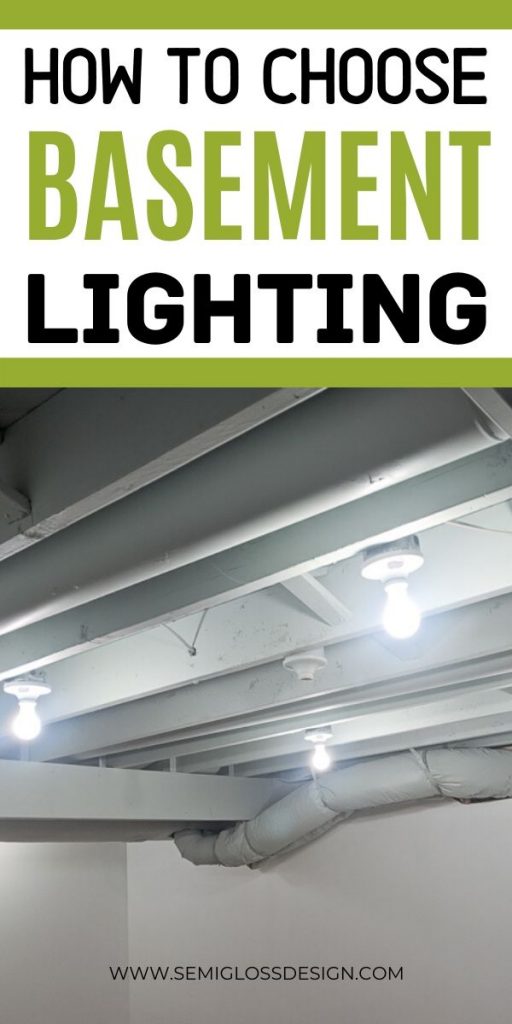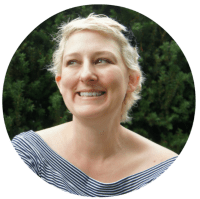 Emy is a vintage obsessed mama of 2 DIYer who loves sharing affordable solutions for common home problems. You don't need a giant budget to create a lovely home. Read more…