The Easiest Places to Buy Paint Online
It's still possible to get paint for your home projects. I've compiled a list of places to buy paint online and get it shipped to your door.
You might also like this post on how to paint a room for beginners.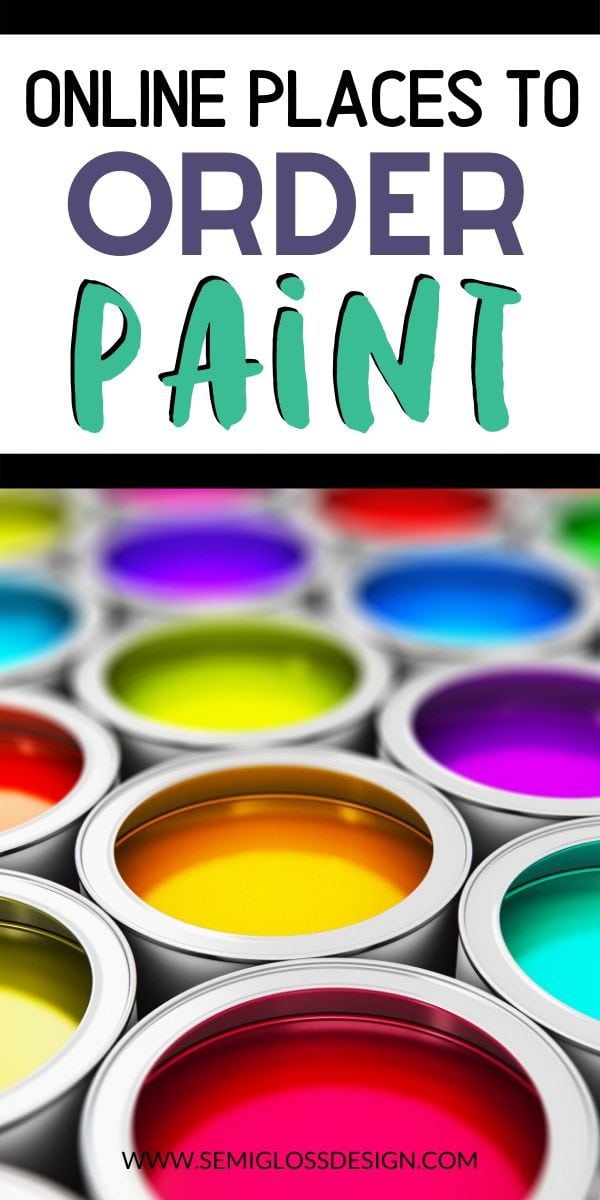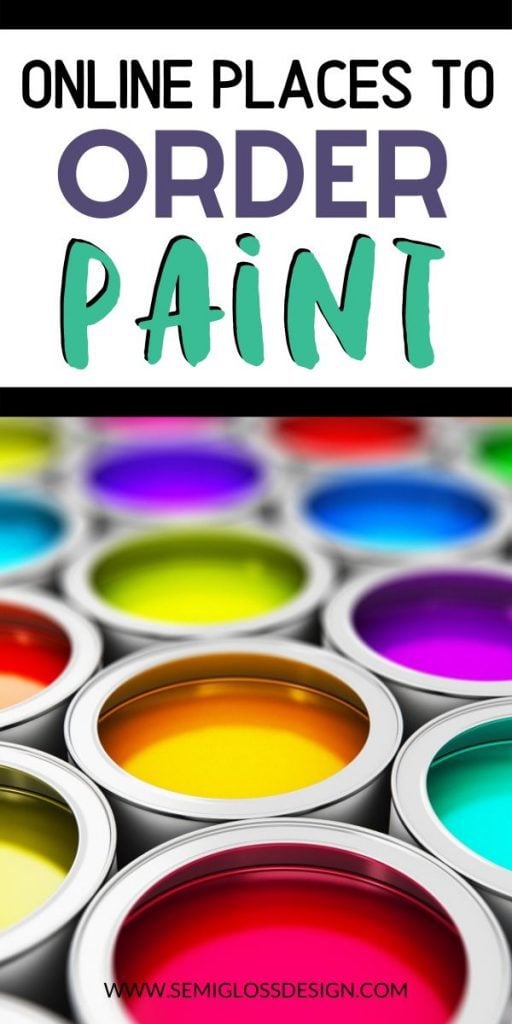 This post contains affiliate links. By purchasing an item through an affiliate link, I earn a small commission at no extra cost to you. As an Amazon Associate I earn from qualifying purchases.
For me, paint is absolutely an essential supply. I love painting! With all the extra time at home lately, I'm itching to paint more things.
Painting is a great distraction from our depressing reality. It's great to spend a few hours working on a project and not thinking about what tomorrow will bring.
Plus, you're actively working on making the place where you're spending so much time even better.
If you're not lucky enough to have a stock pile of paint in your garage, or maybe you just want some new colors, there are some great options for buying paint online!
Choosing Paint Colors Online
Choosing paint colors can be difficult, but it's even harder if you don't have access to sample cards. Here are some tips to make it easier.
If possible, order paint swatches or samples from the company.
Search for the color to see photographs of the color in "real life." Just keep in mind that photos are often heavily edited to portray the room at it's best.
Computer monitors can show paint colors differently than real life as well. I've found that laptops are the worst at showing colors realistically (especially gaming laptops!)
Keep in mind that it's only paint. If you hate it, you can always paint over it.
See my tips for choosing the perfect white paint.
Paint Samples in the Mail
Before choosing a paint color, you can get paint samples mailed to you.
Samplize sends large (9×12″) adhesive paint samples in the colors that you choose.
They currently have paint samples for Sherwin Williams, Benjamin Moore, Farrow and Ball, and PPG.
Places to Buy Paint Online
Please note that a lot of places are saying that they are shipping paint. If I didn't include a major brand them in the list, it's because the ordering process is difficult or non-existent.
Wall Paint
Behr Paint via Home Depot
Behr paint can be ordered through the Home Depot website. You can choose your paint through the Behr website and be redirected to pay through Home Depot OR you can go directly through the Home Depot website.
When I tried to order paint, the shipping time was about a week. There was no option for curbside pickup.
Behr Marquee is a great paint that is super thick with great coverage. I used it in my living room and dining room.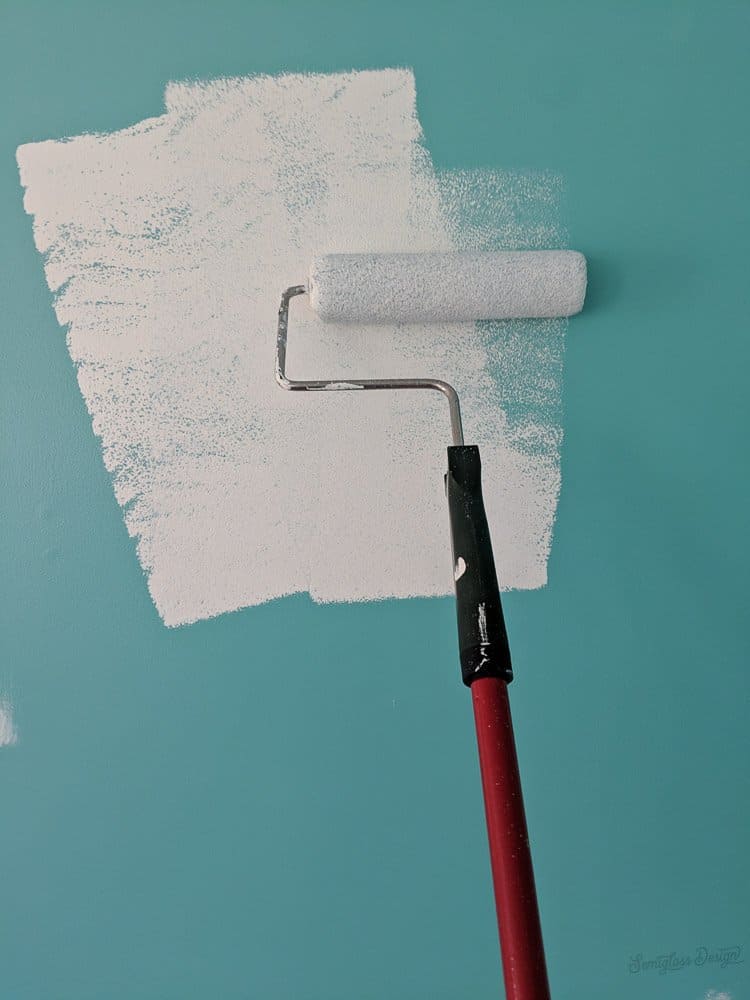 The website makes it easy to choose paints, even specialty paints like exterior porch paint.
Clare Paint
Clare is an online paint retailer that offers a curated palette of 55 colors. Sometimes fewer choices means that it's much easier to make a decision! All of the colors are pretty lovely.
They make choosing paint colors easy with their swatches.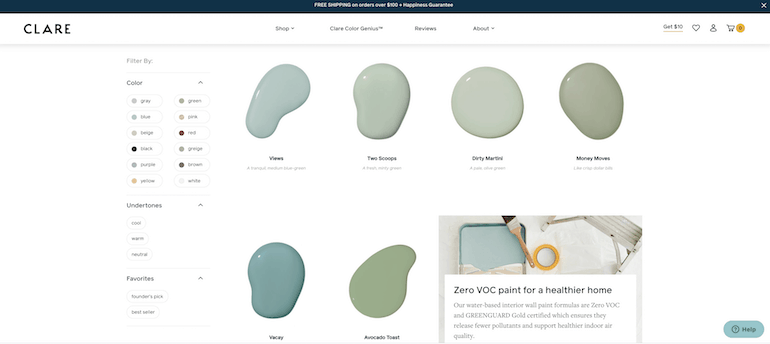 They carry paint for walls, trim, ceilings, as well as paint supplies. Gallons of paint are $49 and swatch cards are $2 each.
Be sure to check out my review of Clare paint!
Backdrop
Backdrop is another online paint retailer. They carry interior and exterior paint in 50 colors. Gallons are $59 and swatch cards are $3. They also carry paint supplies.
This is another brand I want to try! Looks like my painting to-do list just got longer.
Sherwin Williams
Currently, Sherwin Williams only allows call in orders for curbside pick up.
Sherwin Williams is my newest favorite paint. It's pricier than big box store paint, but it's worth it! The paint is creamy without being too thick and the coverage is excellent.
However, I found the website hard to use. We were looking for porch paint and I couldn't find a list that showed me which paint colors are available for porch paint. Instead, every color I chose said it wasn't available.
Furniture Paint
I'm including some of my favorite furniture paint brands (plus one that I'm dying to try).
I've included online links for convenience, but if possible try and order from a local shop that needs your business. Many of these businesses are willing to ship or allow curbside pick up where it's allowed.
You might like this guide on painting furniture.
Fusion Mineral Paint
Fusion mineral paint comes in over 50 colors and dries to a hard finish. One of my favorite aqua paint colors is from Fusion: Little Teapot.
Country Chic Paint
Country Chic Paint is a line of chalk paint that I love. The colors are gorgeous, like Rustic Green and Peacoat! One of my favorite furniture projects, my ombre dresser was created using all Country Chic colors!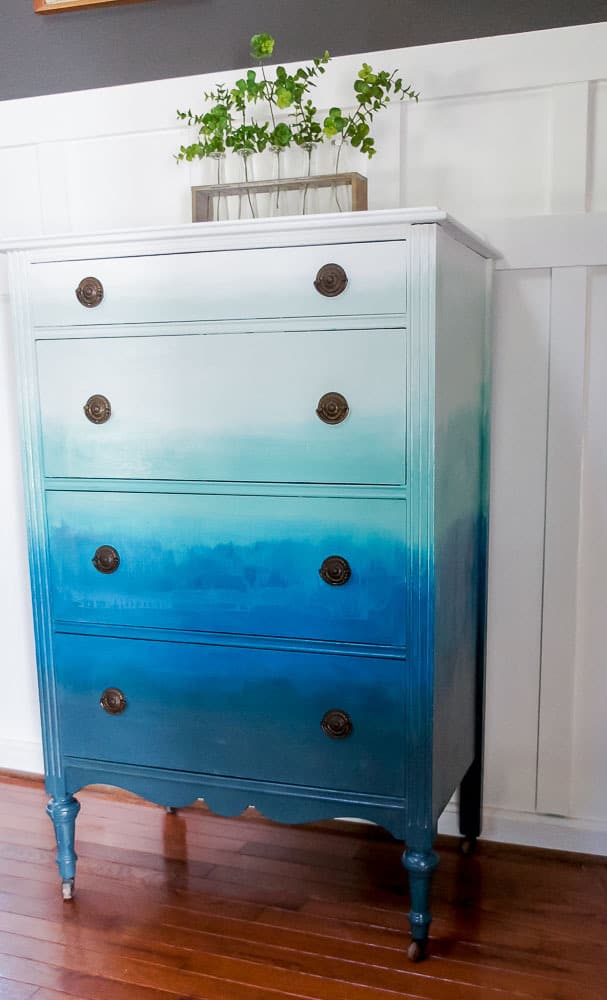 General Finishes Paint
General Finishes milk paint is one of the first furniture paints that I tried. The milk paint is actually acrylic paint, but it goes on smoothly like milk paint.
I really love the Queenstown Gray color. It's the perfect dark gray.
Dixie Belle Paint
Dixie Belle Paint has been on my list of paints that I want to try. There aren't any shops that sell it locally near me, but since everything is closed anyways, it feels like a good time to try it out. I have a wooden filing cabinet that is begging to be painted!
Annie Sloan
Annie Sloan is the OG chalk paint brand and with good reason! It feels like a can of Annie Sloan paint lasts forever!
Please note that they are currently behind on orders with a 7-10 day delay.
You might like this post on how to fix common chalk paint problems.
Paint Supplies
Amazon
As I write, Amazon is saying that shipping is delayed for non-essential items, but I'm still getting the things I've ordered in a reasonable time frame.
For best results, look for products that still say "prime shipping."
Here's a list of my favorite painting supplies for your convenience.
Stay safe and have fun painting!
You might also like:
Pin for Later!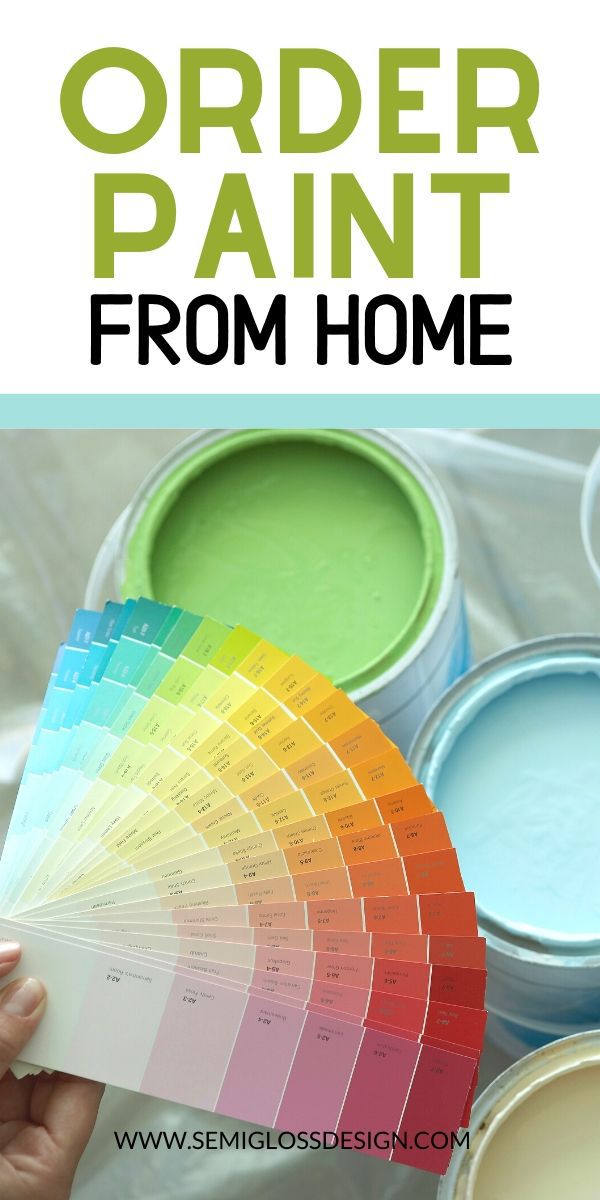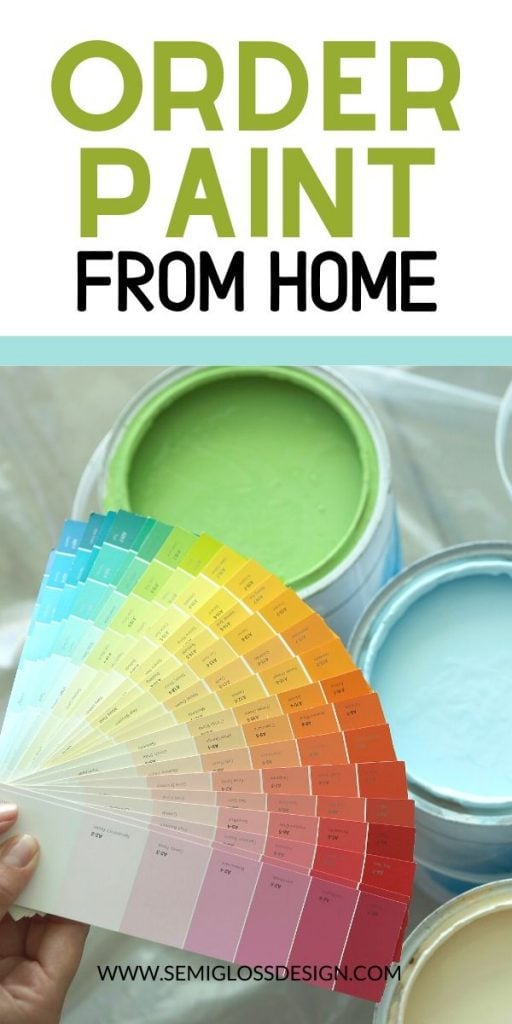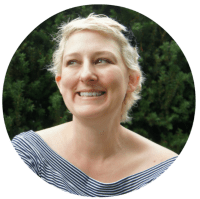 Emy is a vintage obsessed mama of 2 DIYer who loves sharing affordable solutions for common home problems. You don't need a giant budget to create a lovely home. Read more…