Easy Sugar Scrub for Cleaning Off Paint
Confession time: I don't always wear gloves when I do DIY. I mean, for dangerous projects, I do. But for quick painting projects, I almost never take the time to put gloves on. As a result, I am often covered in paint. Most paint comes off pretty easy, but sometimes paint is harder to remove from your skin. Today, I'm sharing my secret for cleaning hard to remove paint: easy sugar scrub!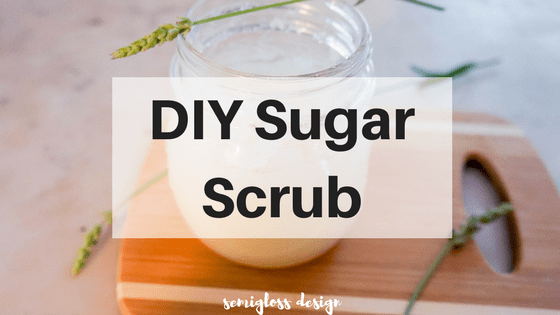 I know this isn't a beauty blog, so bear with me for a moment. Sugar scrub is the perfect way to remove oil paints and spray paints. It also removes dirt from your skin with the added bonus of moisturizing your skin. I like to keep a jar by the sink for cleaning up paint mishaps, although it can also be used in the shower if you're a messy painter or if you just want a spa like treatment after a hard day of DIY.
The best thing about sugar scrub is that it's super fast and super easy! Plus, you probably already have everything you need in your kitchen right now! Quick and free projects are the best!
What will take spray paint off of skin?
Why is spray paint so hard to remove anyways? It's oil based and oil is hydrophobic, so it repels water. That means that simply washing your hands is never going to take it off because you're working against it's natural tendency. However, if you wash your skin with oil, it will remove the oil. Oil loves oil!
Are sugar scrubs good for your skin?
The sugar is just to add a bit of gentle scrub. I advise against salt, because after a long day of DIY, you probably have little cuts on your hands. Salt hurts!
Sugar is like a loving hug against your skin. Your hands will feel so pampered after you use this easy sugar scrub!
How to Make Easy Sugar Scrub
Supplies
This post contains affiliate links. By purchasing an item through an affiliate link, I earn a small commission at no extra cost to you.
1 cup of sugar
1/4 cup of oil (I used light olive oil, but you can use whatever light oil you have.)
Essential oil (optional)*
Spoon (for stirring)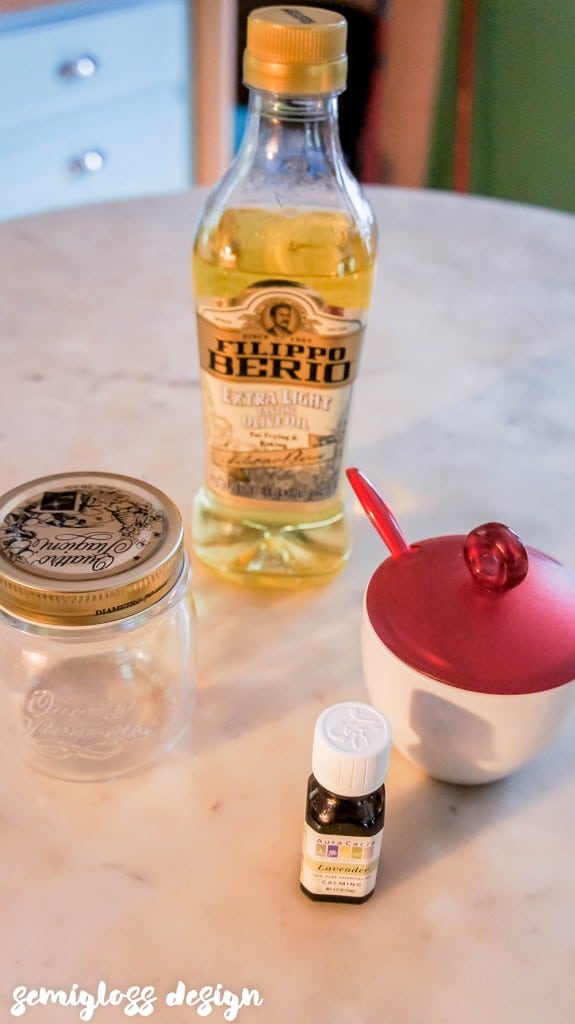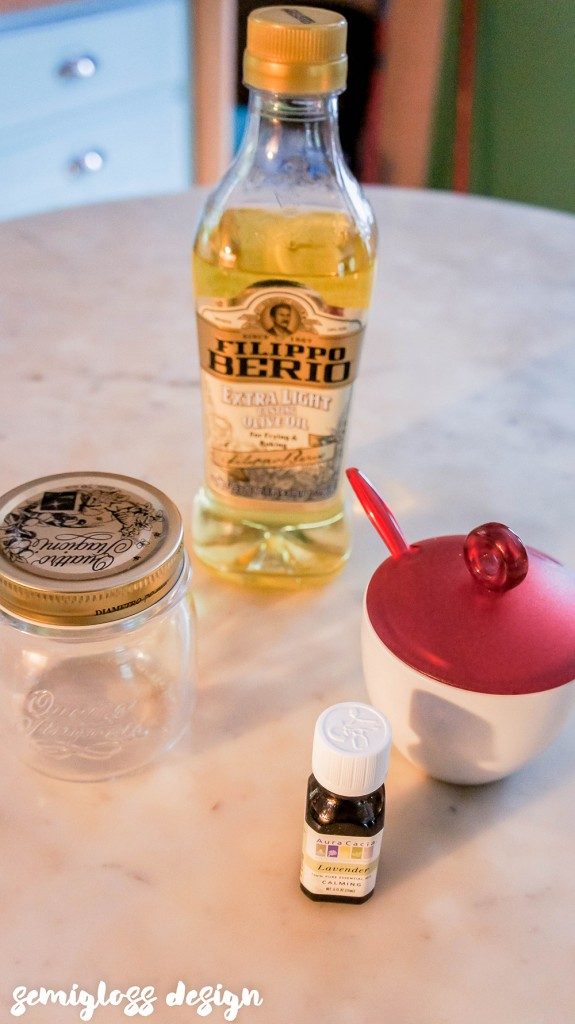 *(Note: All of these ingredients are kitchen safe, so using normal kitchen utensils are fine. If you use fragrance oil, it is not kitchen safe, so use utensils that are disposable.)
Pour sugar into jar.
Add a few drops of essential oil if desired. I used lavender because I love the smell.
Add oil.
Stir.
If your mixture is too liquid, add more sugar. If the mixture is too dry, add more oil. You can also add more oil if it dries out after time.
You deserve your spa treatment after all that spray painting, girl!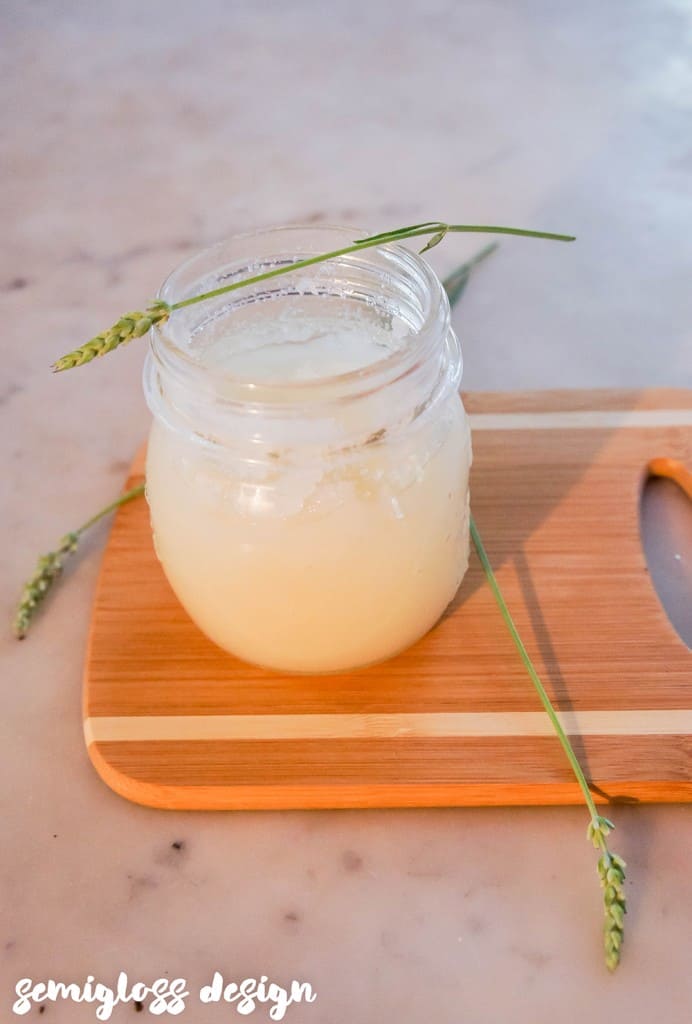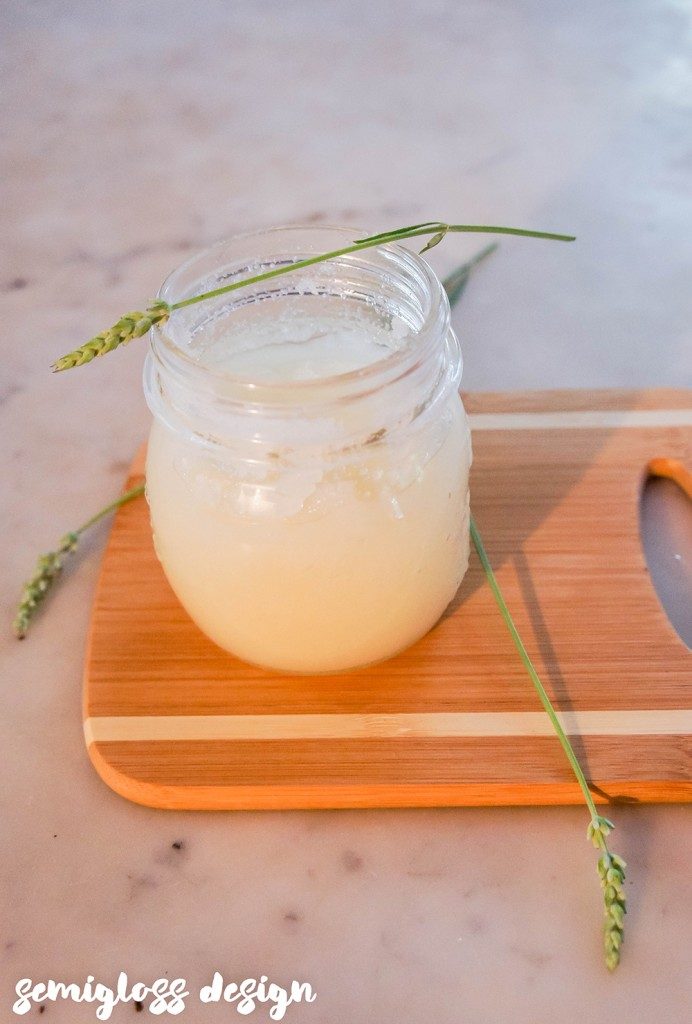 Alternate Uses for Easy Sugar Scrub
Use it in the shower on your whole body. In addition to removing paint, it also exfoliates dead skin, which leaves your skin looking nice and refreshed.
Use it on your feet for a pedicure. Just be sure to wipe your nails with nail polish remover before applying nail polish or the polish won't want to stick.
Use different scents for different experiences. Lavender is relaxing, peppermint is invigorating, lemon is refreshing.
Like this post? Pin for later!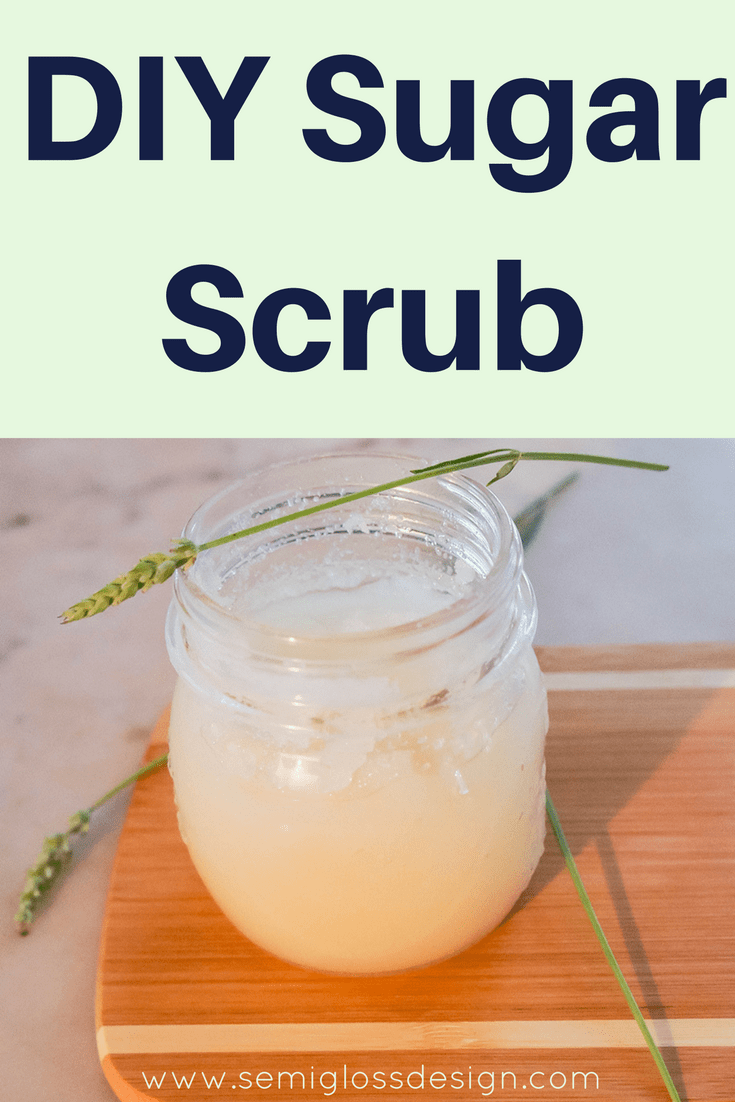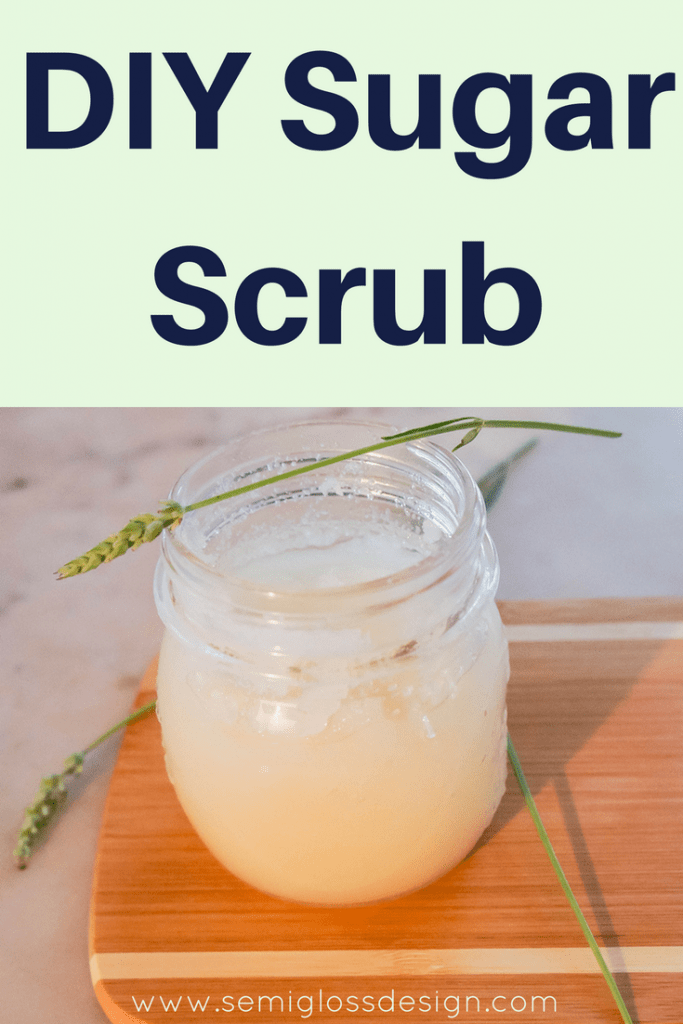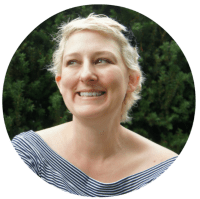 Emy is a vintage obsessed mama of 2 DIYer who loves sharing affordable solutions for common home problems. You don't need a giant budget to create a lovely home. Read more…