Dining Room Before and Plans
It's that time of year again, time for the One Room Challenge. And it seems that no matter how busy and overwhelmed I already feel, I can't resist the siren song of the One Room Challenge.
It's stressful and hard, but after 6 weeks, I have a gorgeous, finished room. The One Room Challenge is helping me complete my home, one room at a time.
Last spring, I completed my kitchen, which of course made all the other rooms on that floor look bad. So this fall, I'm redoing my dining room.
My Dining Room (Before)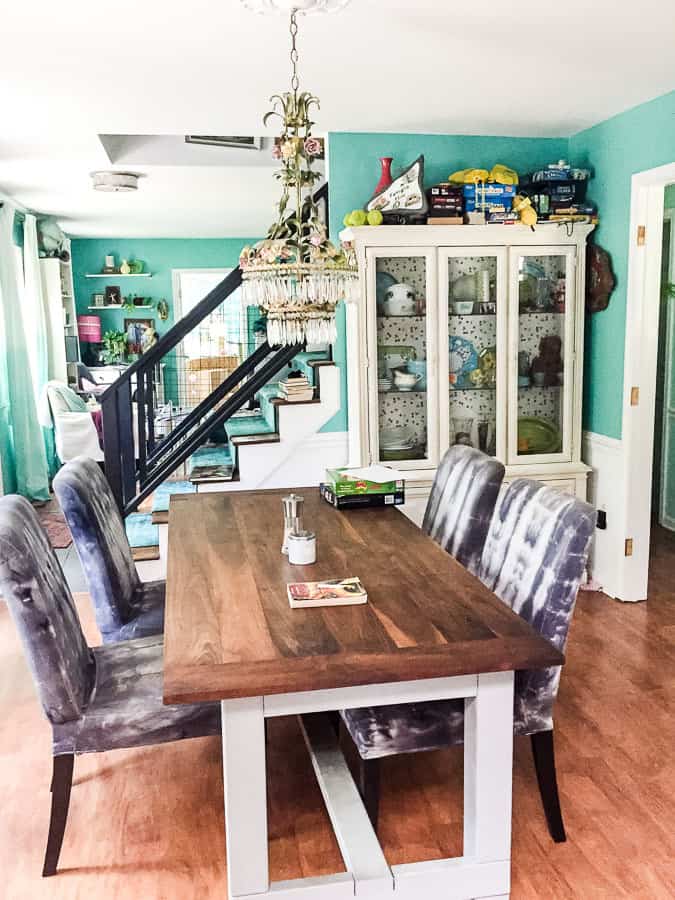 It's not a bad space, but it's time for some changes.
We built the table, but it's too big for the tiny room. And I just so happened to find my dream table one day while thrifting…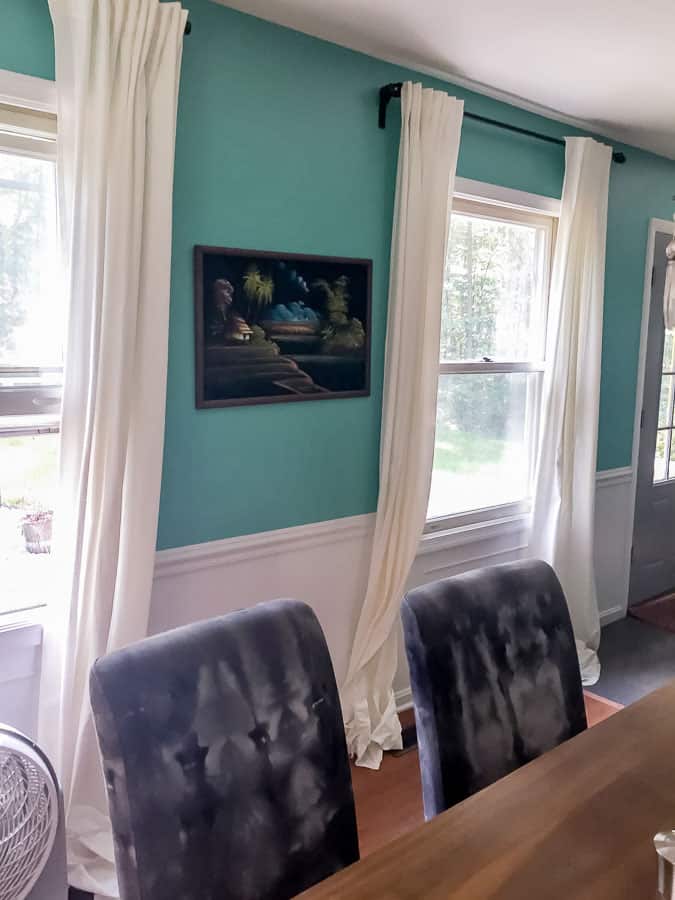 The dining chairs were comfy and I loved the shibori pattern, but I also love change. I'm going for something sleek and modern, but still comfy.
The curtains need to be hemmed like yesterday. And washed. And ironed.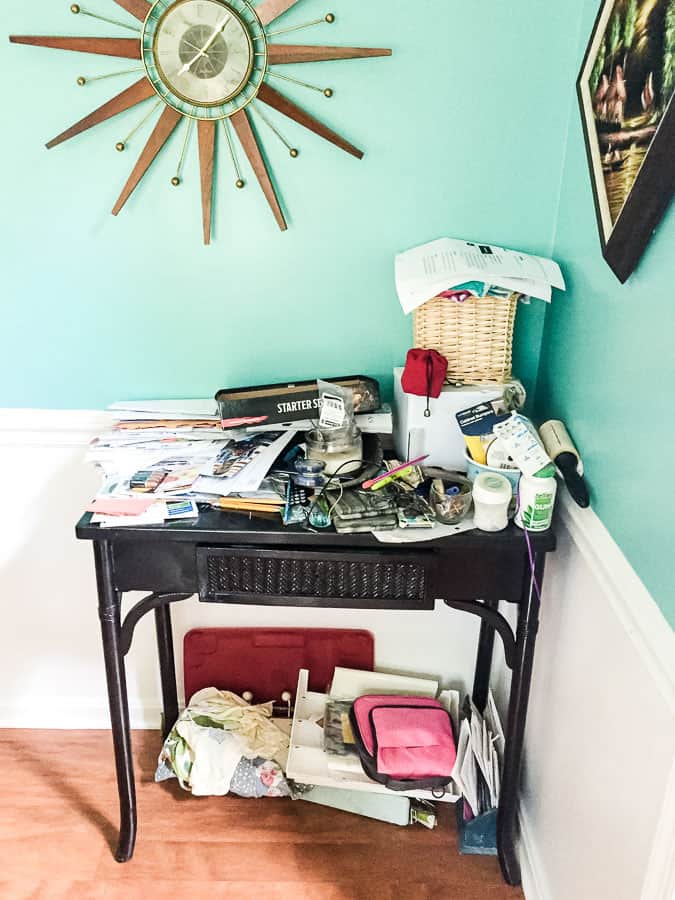 And we have storage issues. This is where all the papers get put and I don't want to see them anymore. My desk of shame.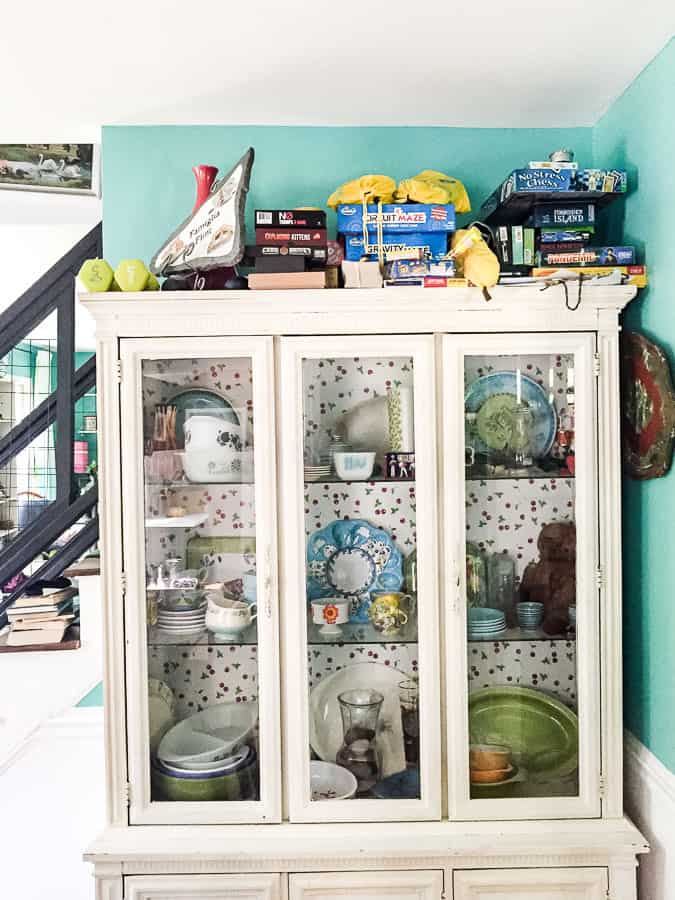 The china cabinet came from our first house. It was one of the first pieces of furniture that I ever painted.
I had always envisioned a built-in cabinet here, but the more that I think about it, I just want a buffet here. Something with plenty of storage. It's in the process of being painted and will be sold to fund some of the changes.
In the winter, we spend a lot of time at the table playing board games when we're snowed in. So we need storage for those games. I would also love a place to put my kitchen linens and special dishes.
My plans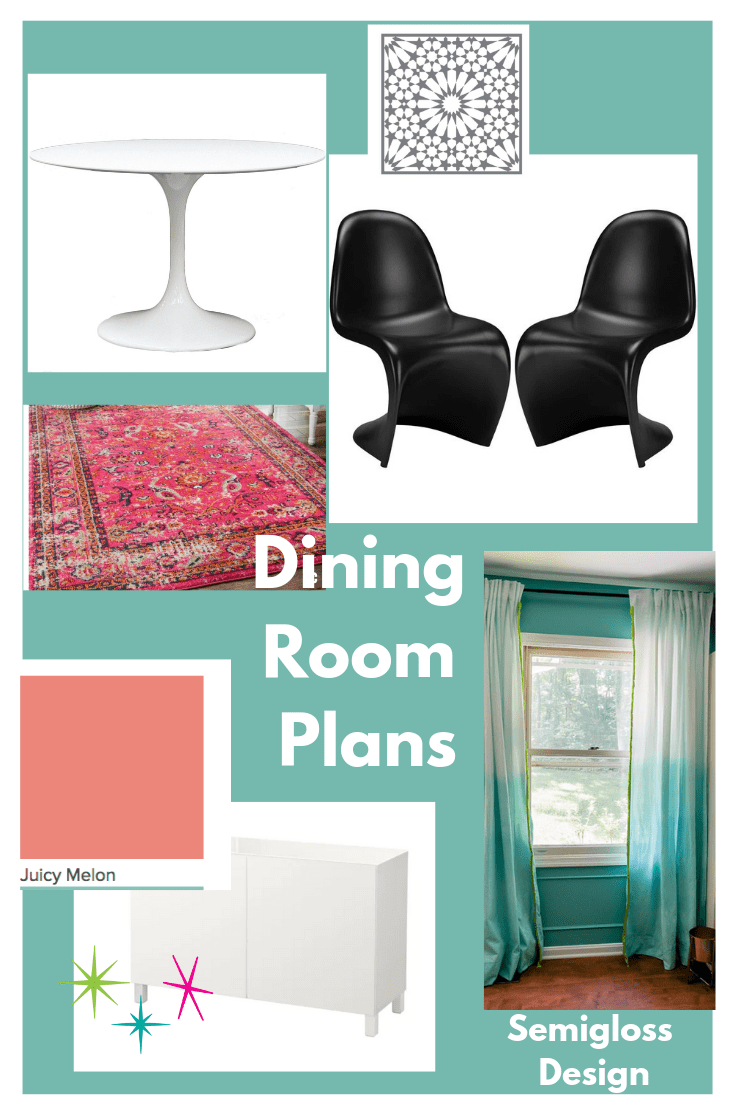 New Furniture.
Buy rug: still TBD. Probably not pink
Paint the lower portion of the wainscot. I did this in my living room and I'm in love.
Fun treatment for the ceiling.
Storage via IKEA hack
Dye curtains to match living room curtains
Possible built-ins around French doors to family room
So basically, the chandelier and the wall color are the only things staying the same.
*I should also mention that my family hates my new table and chairs. And they don't think I will like a round table. If they're right, then plans will change drastically I guess.
Past Challenges
Here's some other One Room Challenges that I've completed: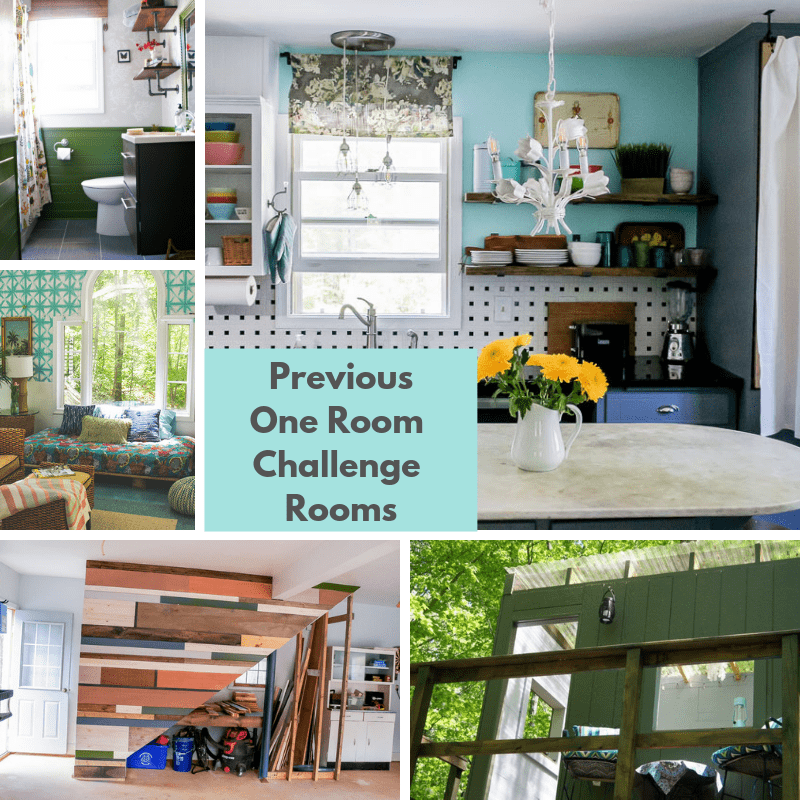 About the One Room Challenge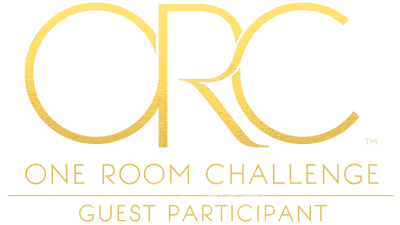 Twice a year, Linda from Calling it Home invites bloggers all over the land to join her in making over rooms in their homes. There are 20 featured designers and typically around 200-300 other bloggers like myself who join the fun. In just 6 weeks, we have a new room that we feel proud of, plus we've made so many friends along the way. This year, instagram users are invited to join as well.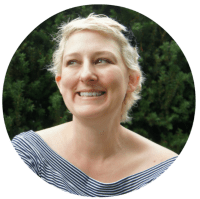 Emy is a vintage obsessed mama of 2 DIYer who loves sharing affordable solutions for common home problems. You don't need a giant budget to create a lovely home. Read more…