Learn how to make your own trick or treat bags. These bags are so easy to make and can be easily customized.
My kids are the type of kids who plan out their costumes months in advance. My oldest says that he's going to keep trick or treating until people refuse him. They kind of LOVE Halloween. And what's not to love? Dressing in costumes and getting candy is the best.
Want to know my mom fail for Halloween, though? They normally use my reusable grocery bags for trick or treating. So I decided to make my candy loving children some pretty Halloween treat bags. This year, I'm winning.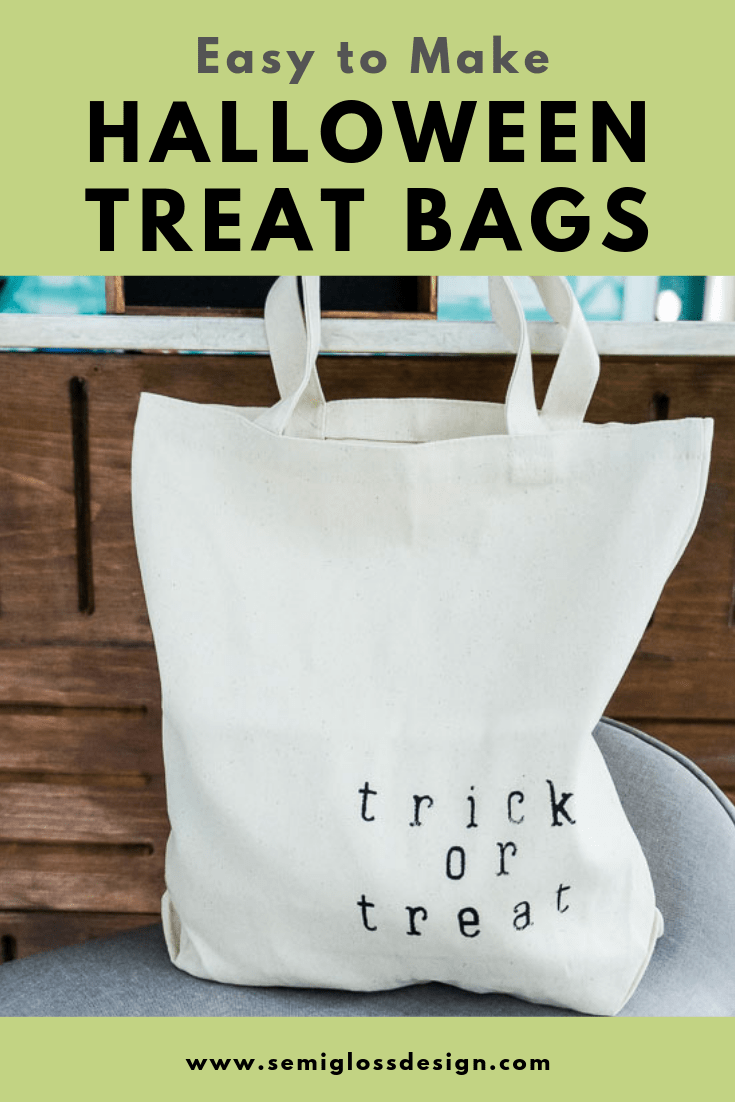 How to Make Trick or Treat Bags
Supplies Needed
This post contains affiliate links. By purchasing an item through an affiliate link, I earn a small commission at no extra cost to you.
Place a sheet of paper inside your bag to protect the other side from paint bleed. I didn't use enough paint to bleed, but better safe than sorry.
Place your stencil in place for the first letter. I chose letter "t".
Load your foam dome with paint and blot off the excess. I like to use old cardboard for this.
Use the foam dome to apply paint to the first letter. Be sure to cover the entire letter.
Peel the stencil away. Since I had 2 tote bags to do, I repeated this process on the 2nd bag. This allowed the paint to dry in between the letters.
Move on to the next letter. I like to use the stencil to help line up and space the letters. You can see through the letters to line up the next space.
Continue until your quote is finished.
Let the stenciled letters dry completel on the Halloween tote.
You could also add trim or an HTV decal to the bag if you want.
Once you're finished, take some time to pat yourself on the back. You just earned all of the candy that you're planning on stealing from the kids. Reeses are my favorite.
Other Quote Ideas for Trick or Treat Bags
Smell My Feet
Give Me Something Good to Eat
I <3 Candy
Gimme Candy
Treats and Sweets
Boo
Spooky
Pin for Later!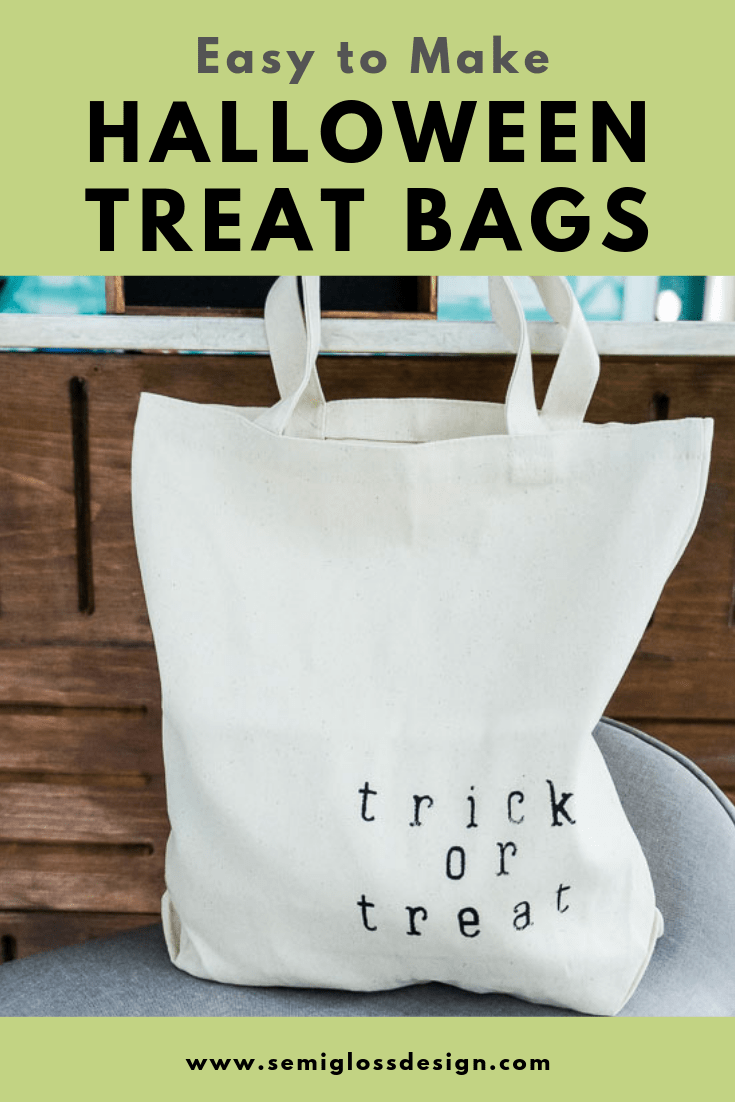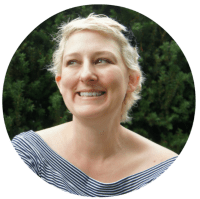 Emy is a vintage obsessed mama of 2 DIYer who loves sharing affordable solutions for common home problems. You don't need a giant budget to create a lovely home. Read more…