Learn how to paint ombre walls. Ombre walls are a great way to add interest to a boring wall. They are created by blending at least 2 colors to create a gradient effect.
This process uses a technique similar to my painted ombre dresser.
I knew that I wanted to do something fun with my daughter's closet, but it needed to be a bit more subtle than the galaxy mural that I shared last week. So I blended 2 colors to make an ombre wall.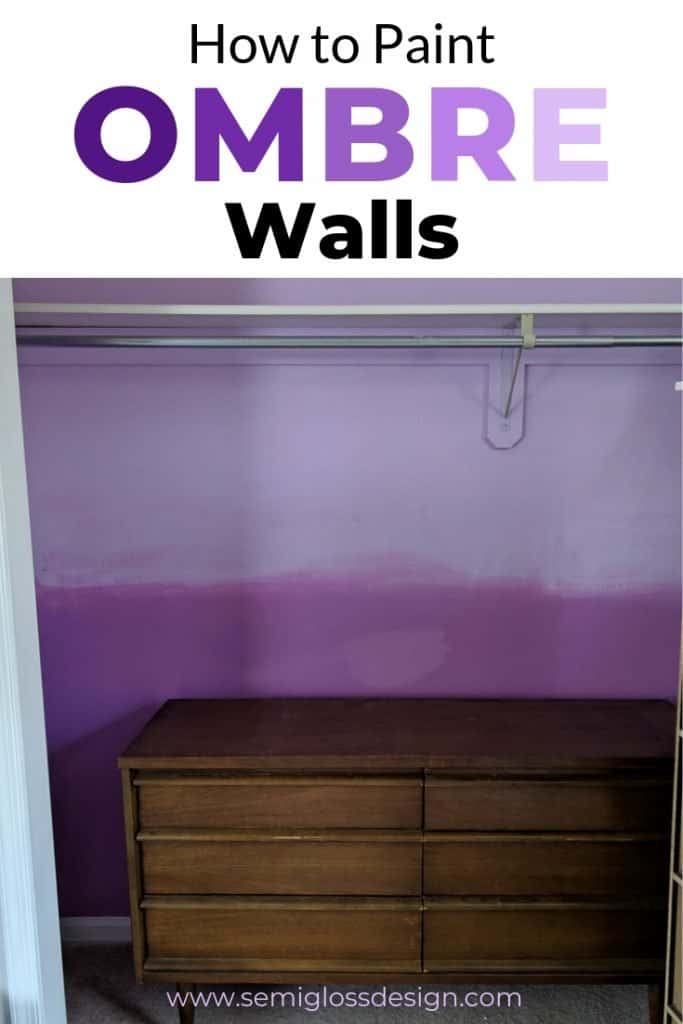 One Room Challenge Week 3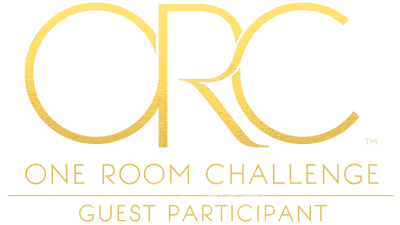 It's week 3 of the One Room Challenge. I'm a guest participant, along with over 200 other bloggers who are making over a room in just 6 weeks.
What Are Ombre Walls?
Ombre is when you blend colors to look like the paint fades into another color. Typically it's used to create the illusion of light to dark or vise versa.
You might also be interested in learning how to paint a geometric accent wall.
Learn How to Paint Ombre Walls
Supplies Needed
This post contains affiliate links. By purchasing an item through an affiliate link, I earn a small commission at no extra cost to you.
Paint in 2 or more colors*
Paint brushes for each color, plus 1 for blending each pair of colors
Drop cloth to protect work space
*I used Berries Galore and Purple Whisper by Valspar in eggshell finish.
Please note that due to time constraints, I worked around the repairs that were still drying. Discolored spots are due to paint still drying. I'll add a better photo once everything dries.
Start with any repairs needed. I had to patch holes in the wall. Make sure that you prime any spots that you patch because the spackle or joint compound will absorb the paint differently and look weird. Related: How to paint a room
Figure out how many colors you want to use and roughly divide the wall into that many portions. I used 2 colors, so it's cut in half.
Paint the lightest color at the top, cutting in around edges as usual.
Paint the next darkest color until you're finished. Each color should roughly butt up against the next color. Make sure you cover the previous color completely.
You might need 2 coats of paint for full coverage.
After the paint dries, add a line of paint near where each color meets.
Spray about the top line of paint and use a clean brush to start blending the colors.
Use a sideways motion for best results. Up and down brush strokes never look as nice. See exhibit A.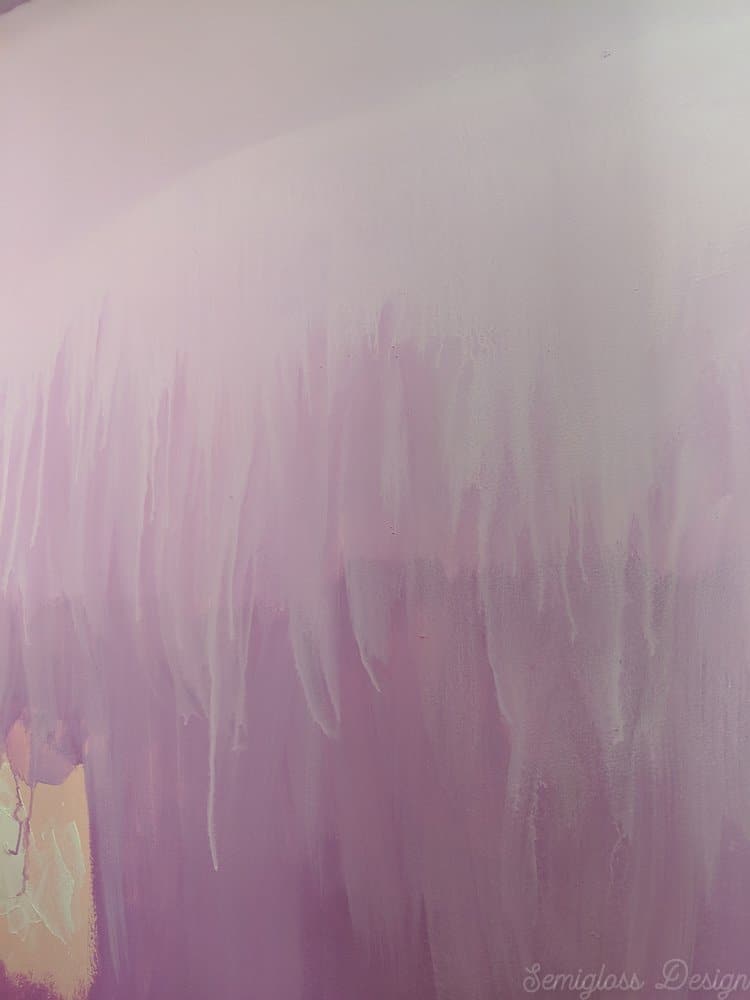 Blend as much as you need and repeat until your ombre wall is finished.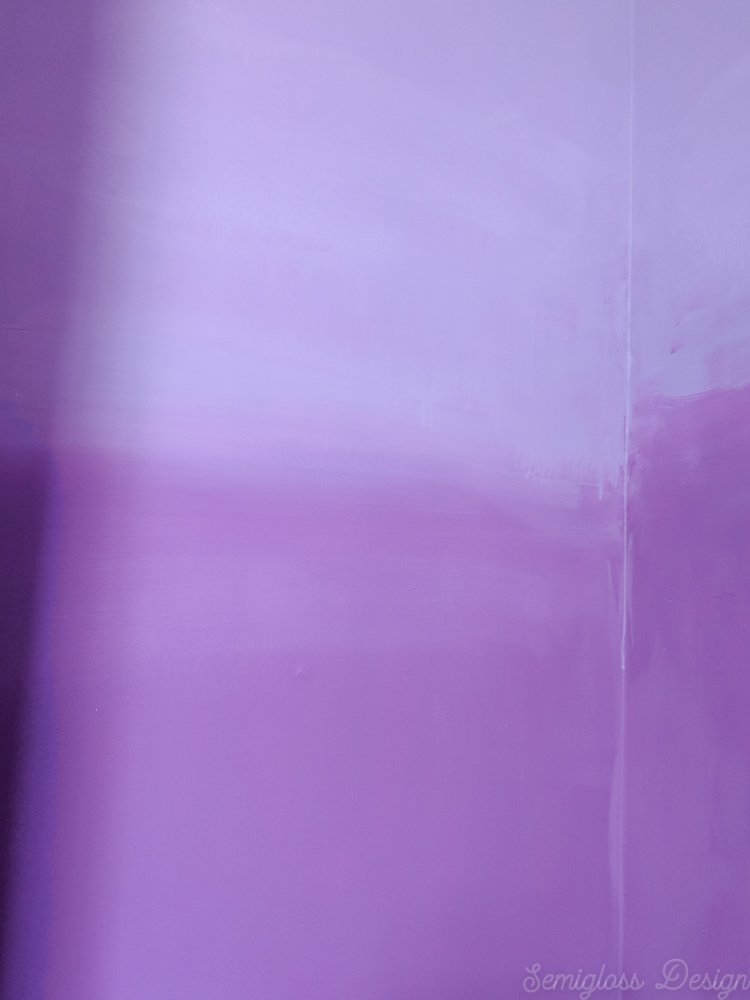 If you hate how it's looking, you can add more paint and blend more.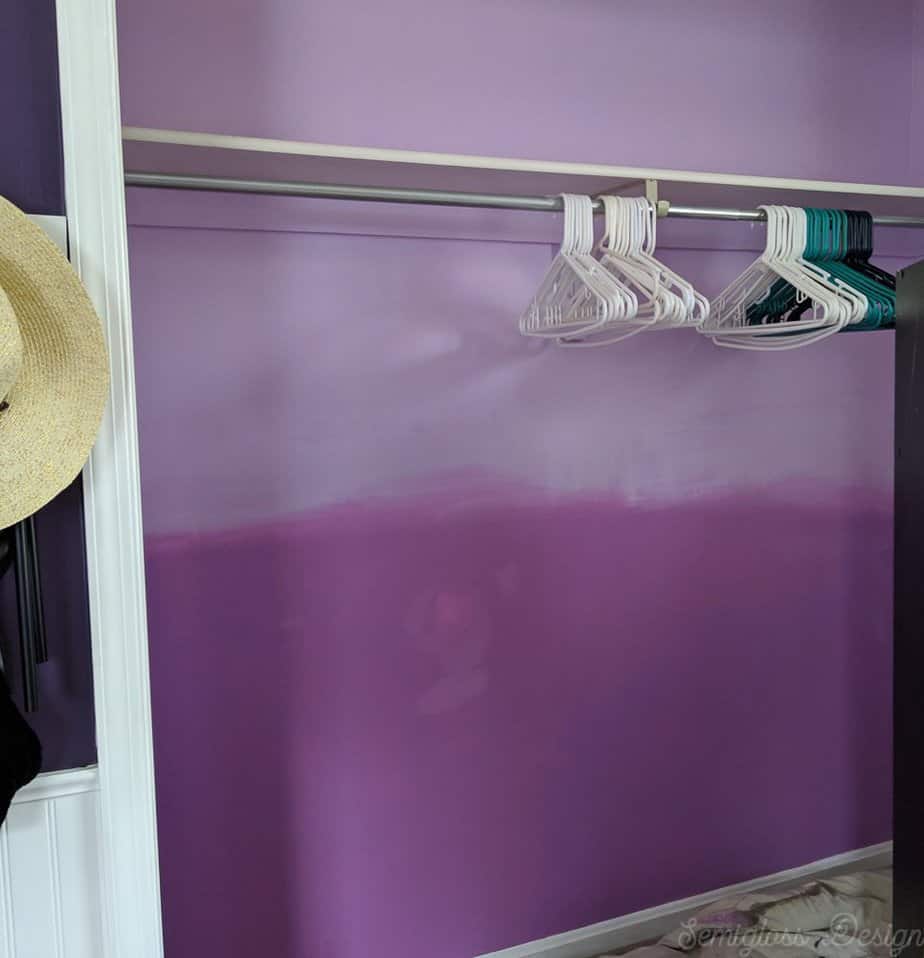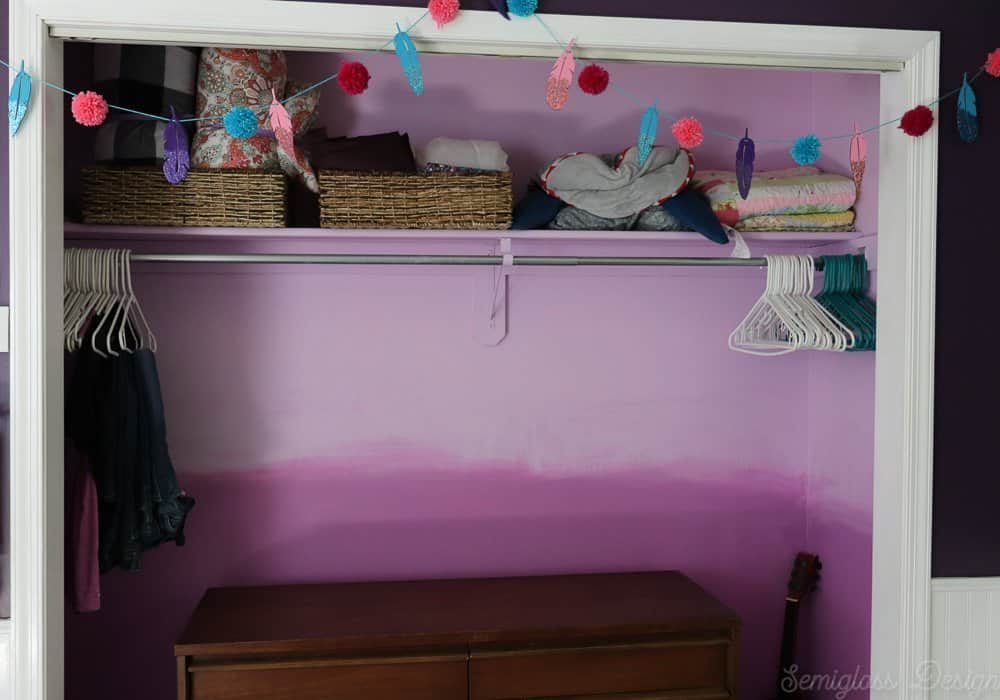 My next steps probably should have been my first: It's time to clear out the clutter. We've decided to nix her vanity, desk, bedside table and bed, so it really is time to move everything out.
You might also like:
Pin for Later!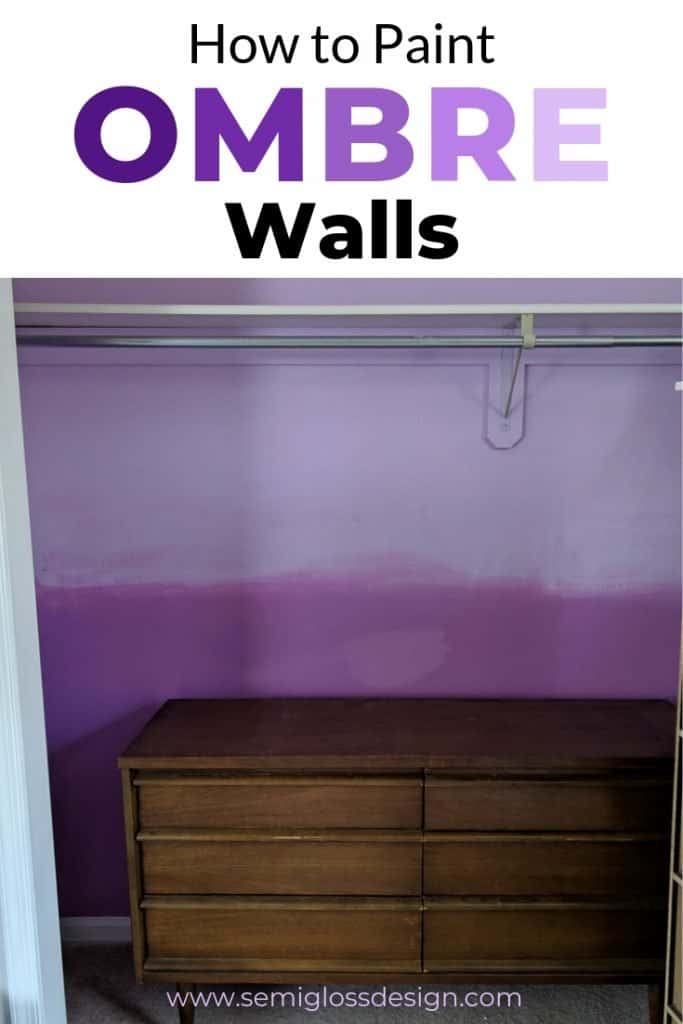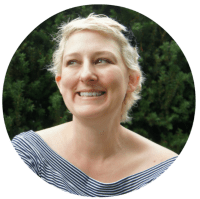 Emy is a vintage obsessed mama of 2 DIYer who loves sharing affordable solutions for common home problems. You don't need a giant budget to create a lovely home. Read more…