How to Make a DIY Dream Catcher
Learn how to make a DIY dream dream catcher. This dream catcher features long, colorful ribbons and beads that give it a lovely, boho feel.
For my daughter's colorful boho room makeover, she wanted to make a dream catcher. I had one when I was a kid, so I was willing to help her out.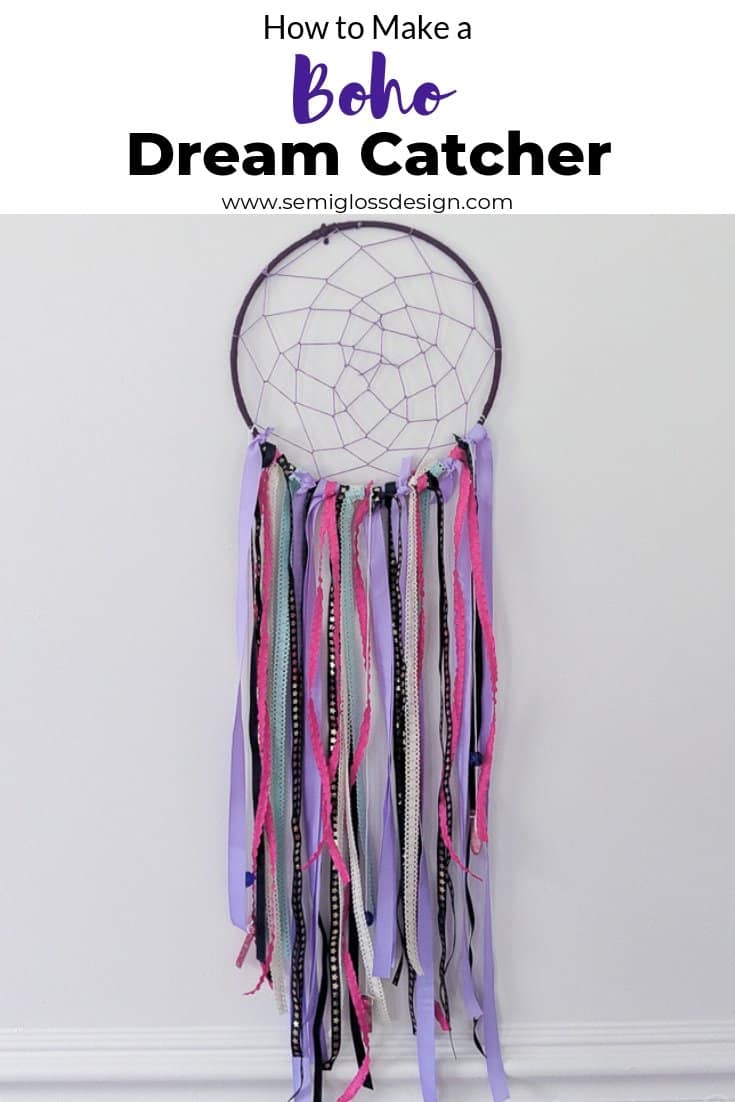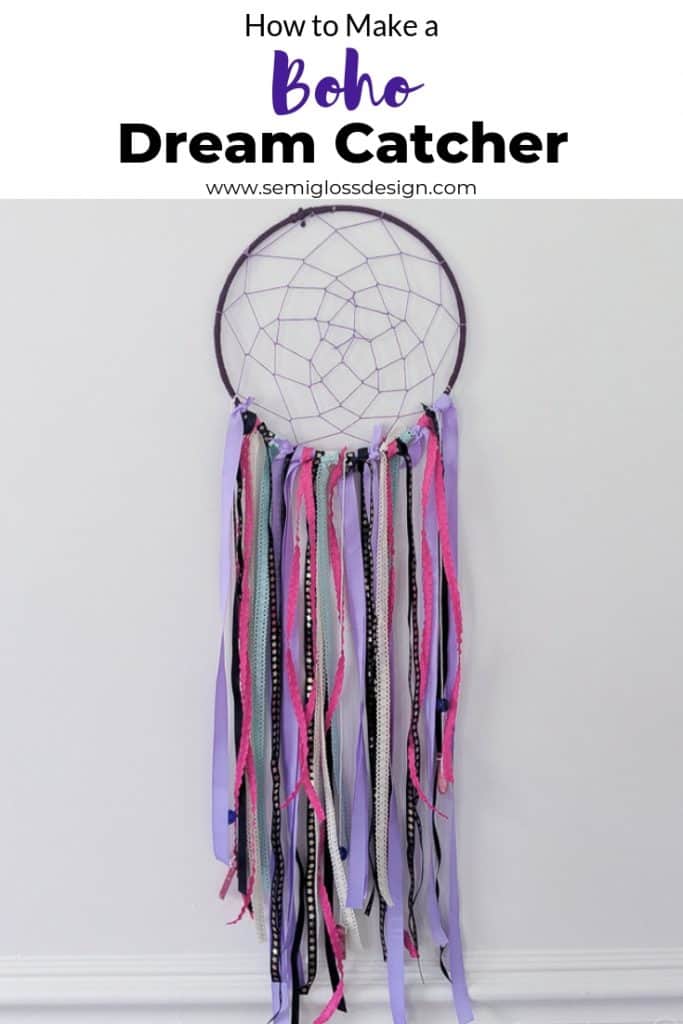 One Room Challenge Week 4
This post was a part of the One Room Challenge, where I'm working on my daughter's room to give her the colorful, boho room of her dreams. She's a budding illustrator and she wants a room that reflects her colorful personality.
The room still looks exactly like it did last week. Maybe a little messier. Last week was spring break, so she needs to clean her room before I can work in there.
Until then, I worked on a smaller project for her room: a dream catcher.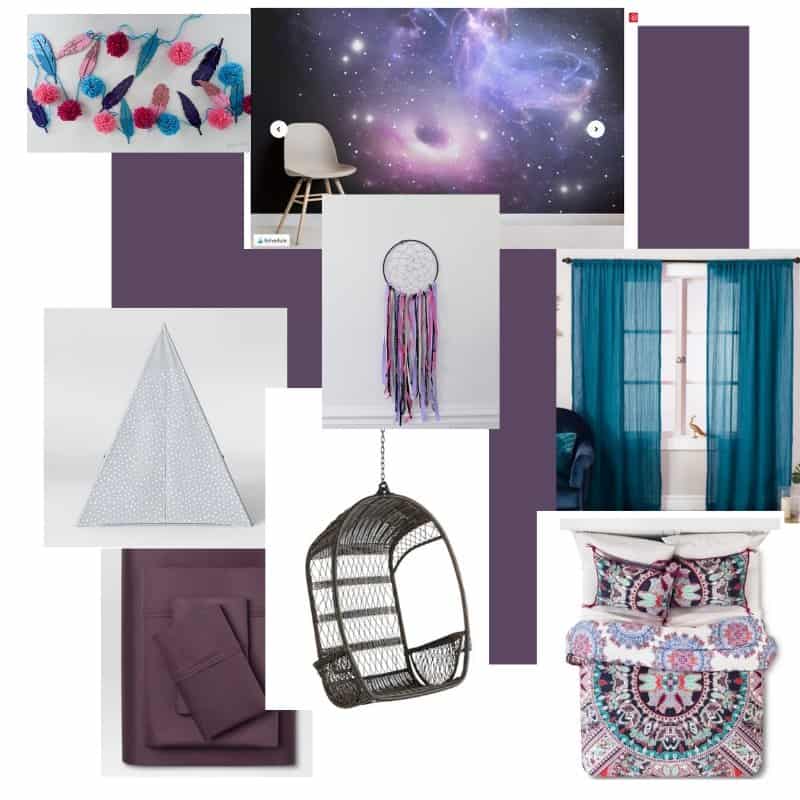 Still to do:
Build a bed and get it painted. This is a huge project to have going on at this stage of the challenge! I must be crazy. 
Install everything and make it look cute.
What is a Dream Catcher?
A dream catcher is believed to protect children by some Native American cultures. Resembling a web, it is similar to a good luck talisman and has little to do with dreams.
My daughter just loves the boho look of dream catchers. As such, it should probably be called a woven wall hanging instead of a dream catcher.
How to Make a Dream Catcher
This post contains affiliate links. By purchasing an item through an affiliate link, I earn a small commission at no extra cost to you. As an Amazon Associate I earn from qualifying purchases.
Supplies Needed
Tips for Making a Dream Catcher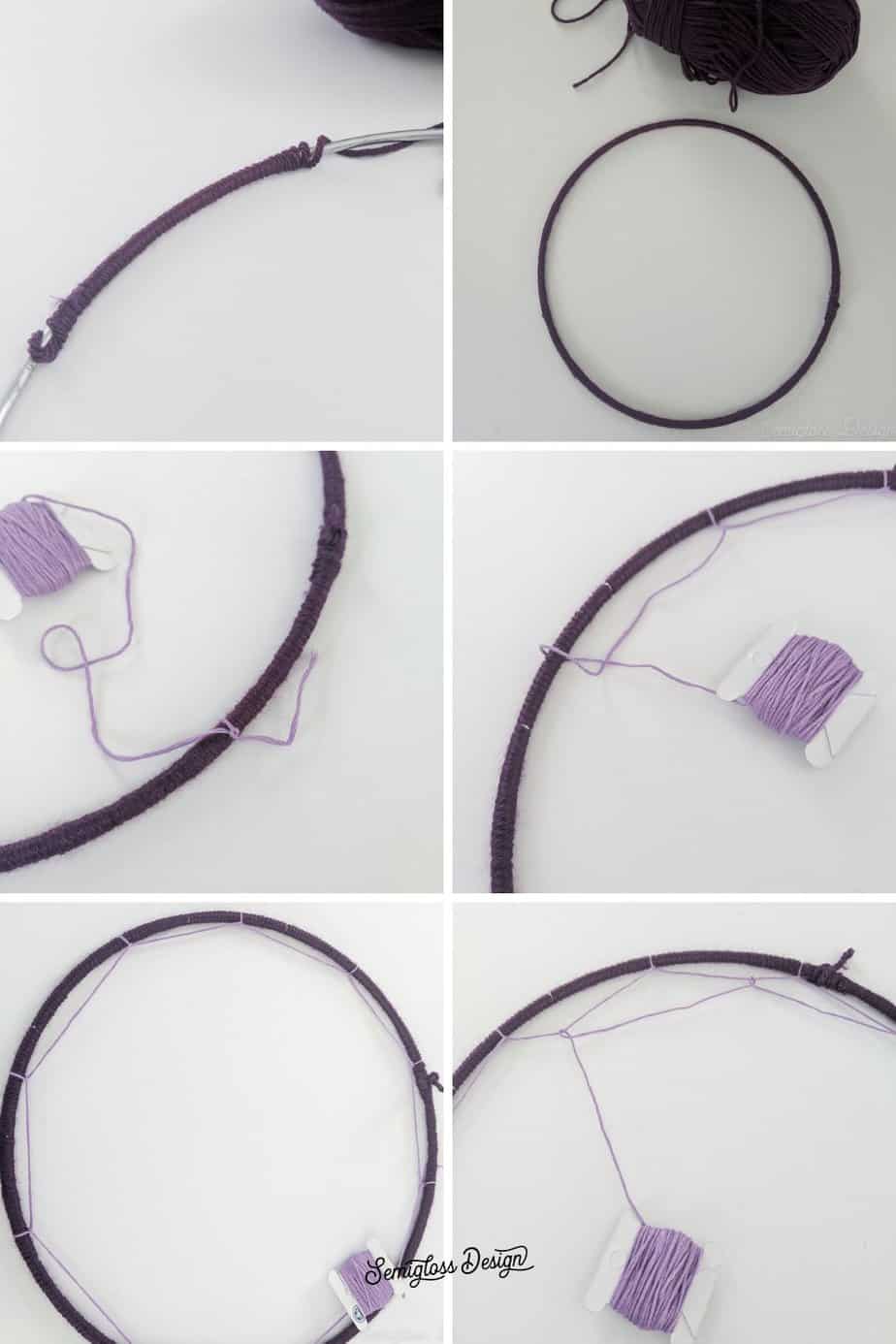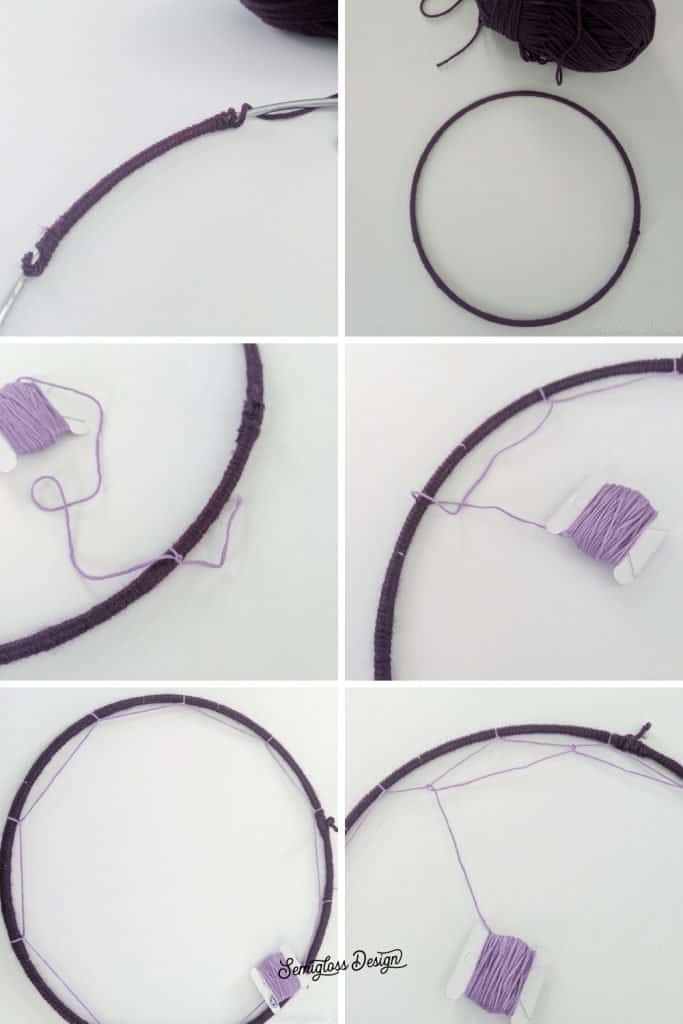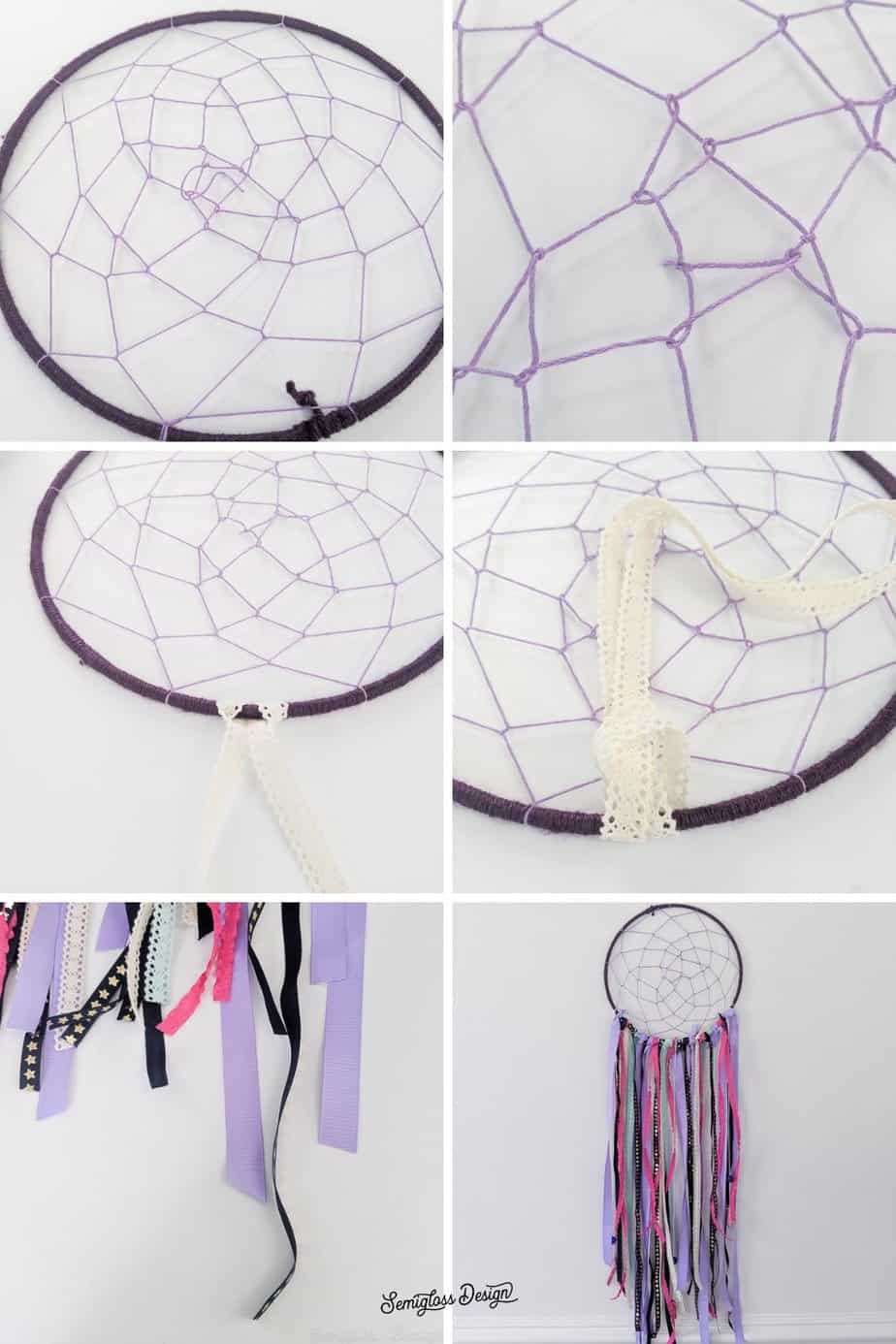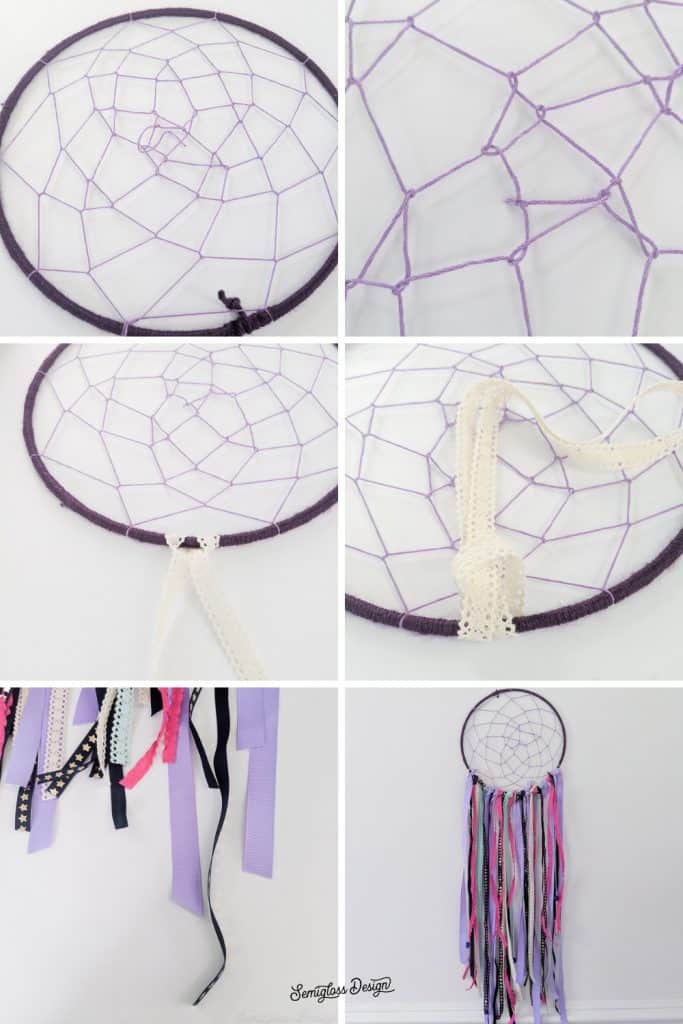 Wrapping the ring with yarn takes the longest.
Pre-wind your yarn and embroidery floss to make it easier to work with.
Space the first row of loops further apart to make a more open dream catcher. This will also make the middle part easier to work in.
Don't worry about perfection. My dream catcher turned out pretty wonky because those center loops are confusing. By my daughter likes how "unique" it turned out.
You can add beads to the embroidery floss as you're making the loops. Use a needle to make threading easier.
Feathers can be added to strings by tying them on.
Full instructions for making a DIY dream catcher can be found below in the printable DIY card.
Yield: 1
DIY Dream Catcher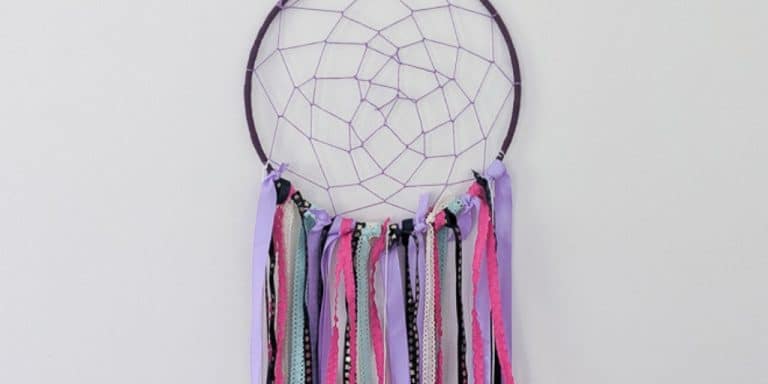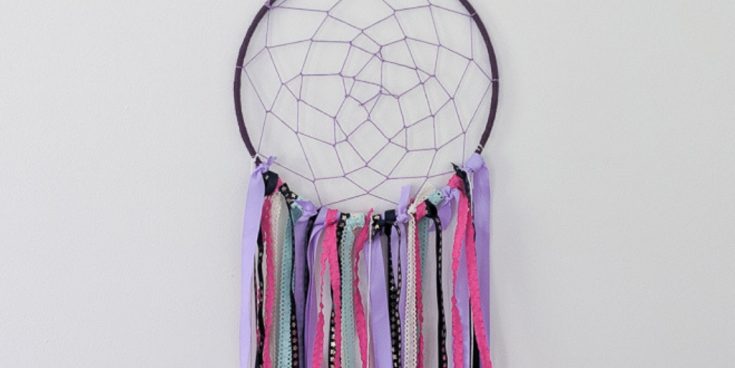 How to make a boho dream catcher
Materials
Metal Wreath Ring
Yarn
Embroidery Floss
Ribbon
Beads
Instructions
Wrap the metal ring with yarn. Tie off the yarn with a small knot when finished.
Tie a small knot onto the rink using embroidery floss.
Take the embroidery floss and wrap it around the ring, looping through the loop you just made. (See photos for clarification.)
Continue on like this until you have your first row of loops finished.
Then, continue looping through the center of each loop in the row before until you get the center.
Cut your floss about 2" longer than you need and tie it off. Trim the excess thread.
Cut ribbon in lengths of about 3' long.
Tie them to the bottom of the ring by making a loop and passing the ribbon lengths through them.
Thick ribbon needs to be tightened more, so add single strands of ribbon next to those by tying them onto the ring. Cut the excess away.
Keep going with the ribbon until you have the desired amount.
Trim any ribbon ends that are too long.
If desired, add beads to strings and tie those on as well.
Notes
If you space your first row of loops farther apart, the middle rows will be easier to complete.
Tighten the string as you go.
Add feathers if you want by tying them to strings.
Loose yarn gets hard to work with when wrapping the hoop. I suggest wrapping the excess tightly around the skein of yarn while you work.
The same for embroidery floss. Instead of working with loose floss, I used some that was wrapped around embroidery floss bobbins and it was much nicer to work with.
Recommended Products
As an Amazon Associate and member of other affiliate programs, I earn from qualifying purchases.
You might also like:
Pin for Later!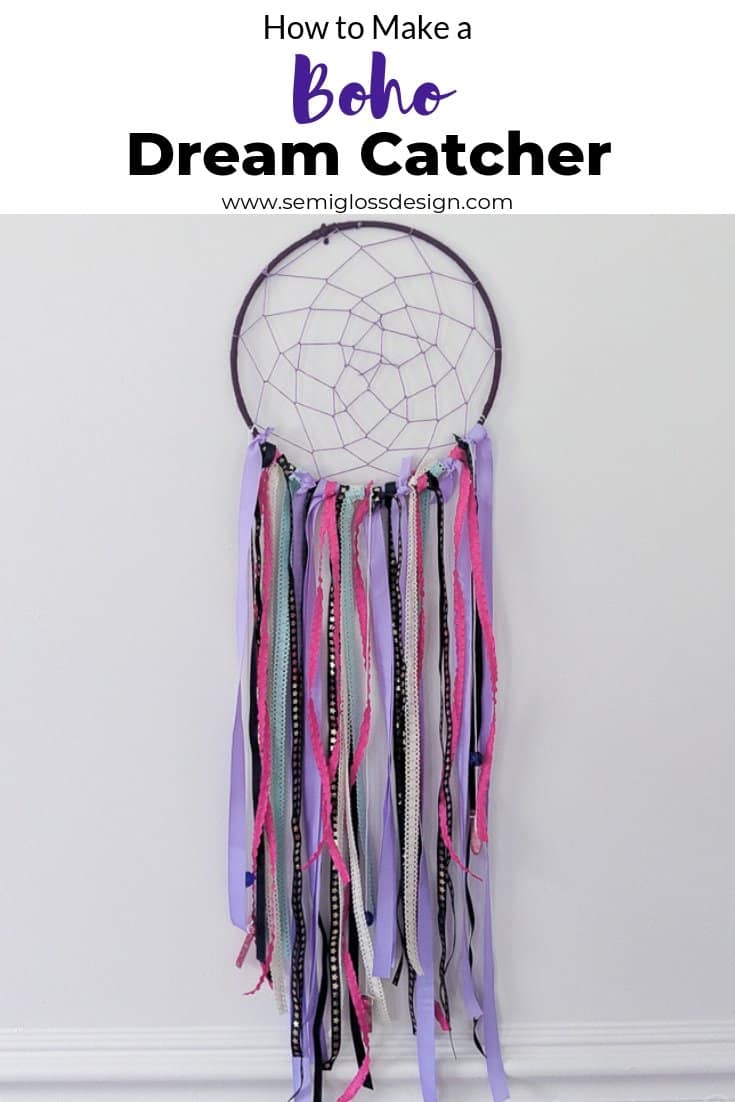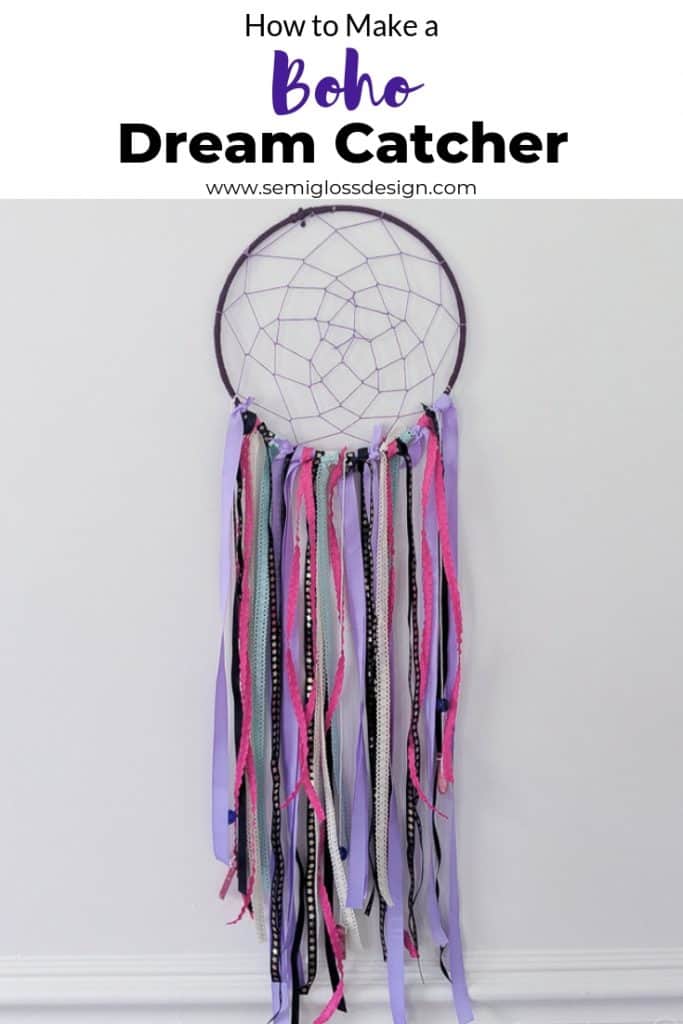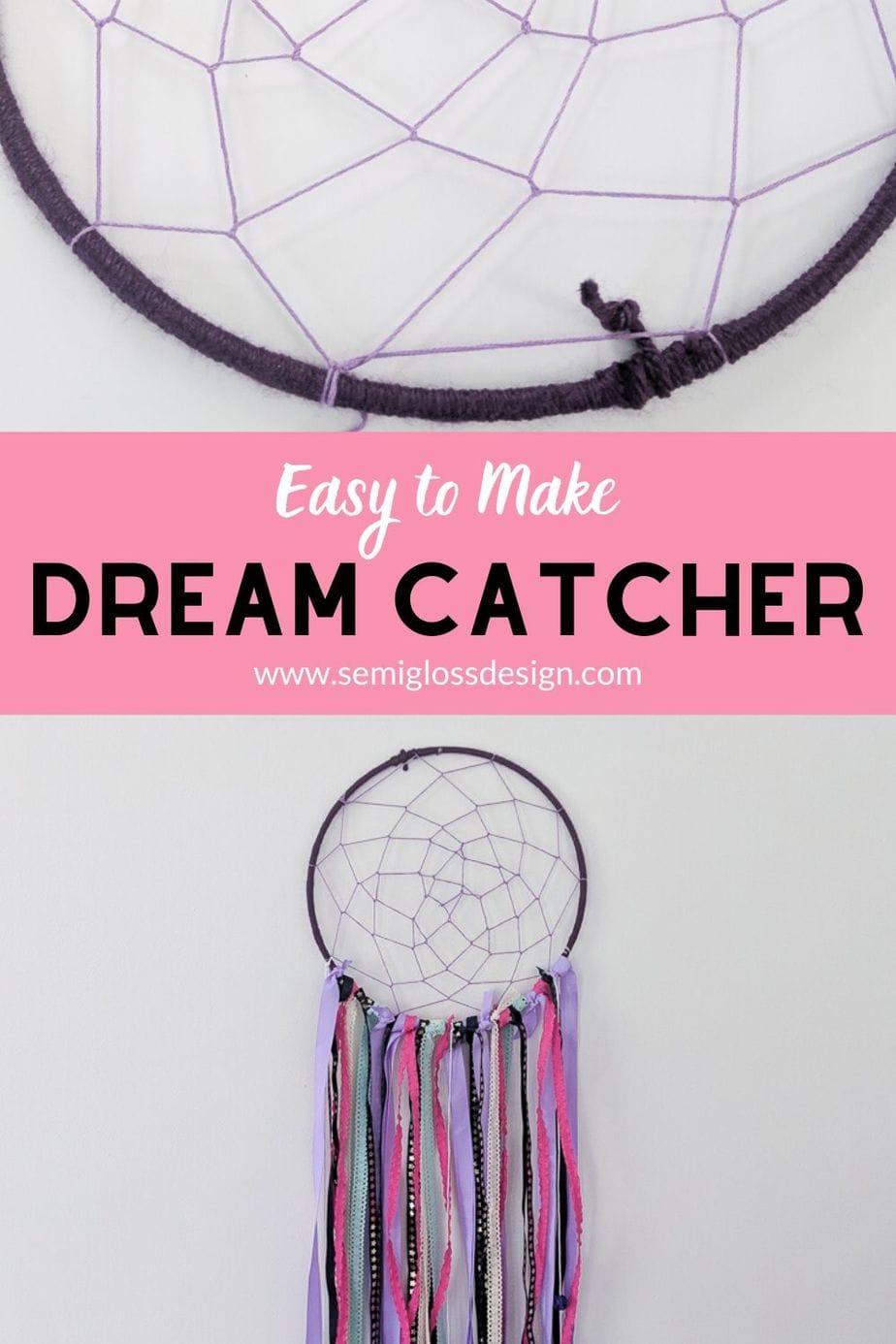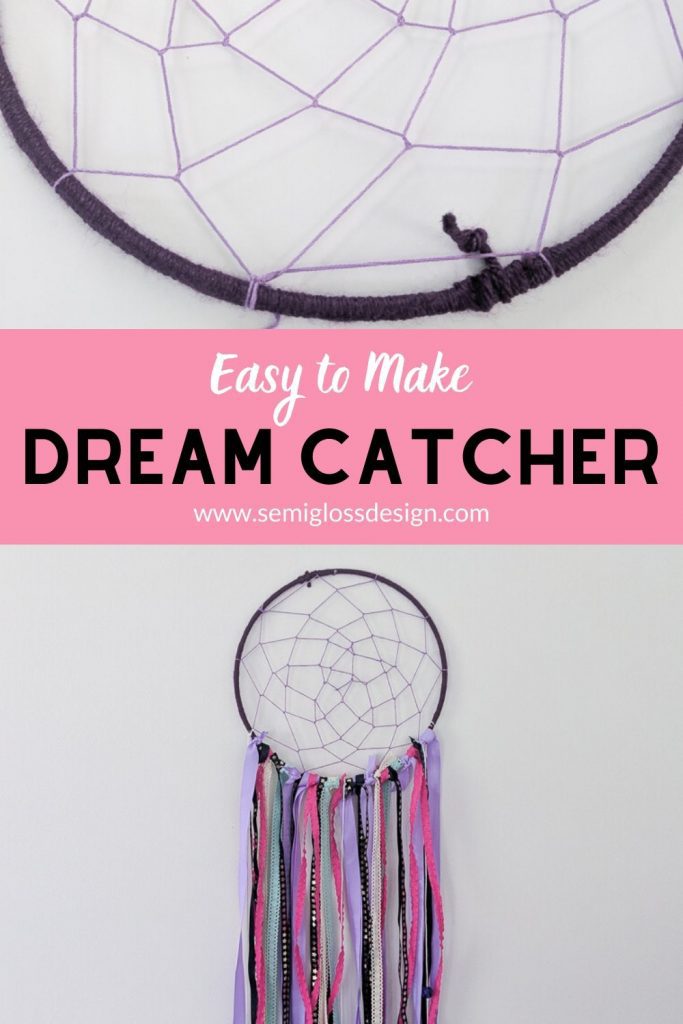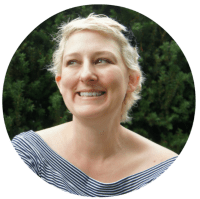 Emy is a vintage obsessed mama of 2 DIYer who loves sharing affordable solutions for common home problems. You don't need a giant budget to create a lovely home. Read more…