One Room Challenge: Colorful Boho Bedroom Plans
It's my favorite time of year! One Room Challenge time. I considered not participating this year, but I got major FOMO. So I decided to work on my daughter's room for the challenge. She has requested a colorful, boho room.
The One Room Challenge is hosted by Linda of Calling It Home and Better Homes and Gardens. Twice a year, Linda has 20 featured designers makeover a room in their homes. She also invites everyone to play along as linking participants. There are usually over 200 of us, so plenty of inspiration to check out!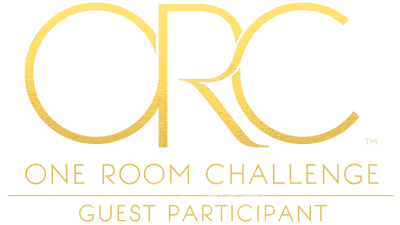 Previous One Room Challenges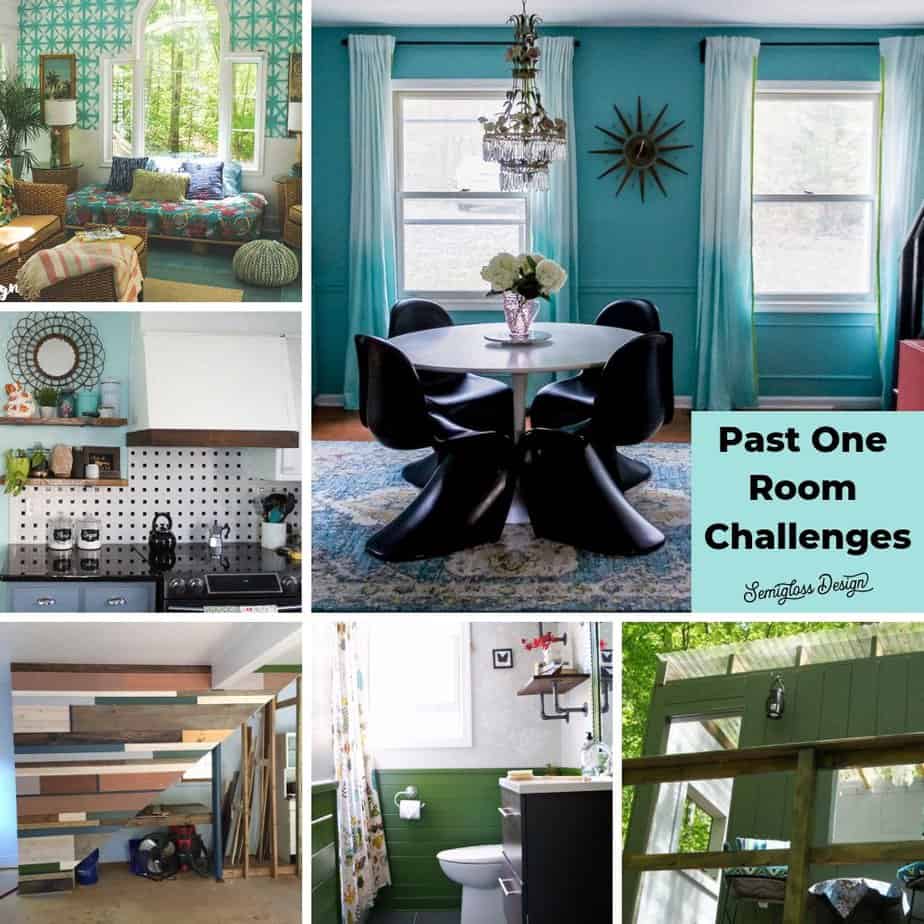 The Room Before
We recently decluttered her room using the KonMari method. The before photos were pretty bad and I really should be embarrassed to put them on the internet. It was worse.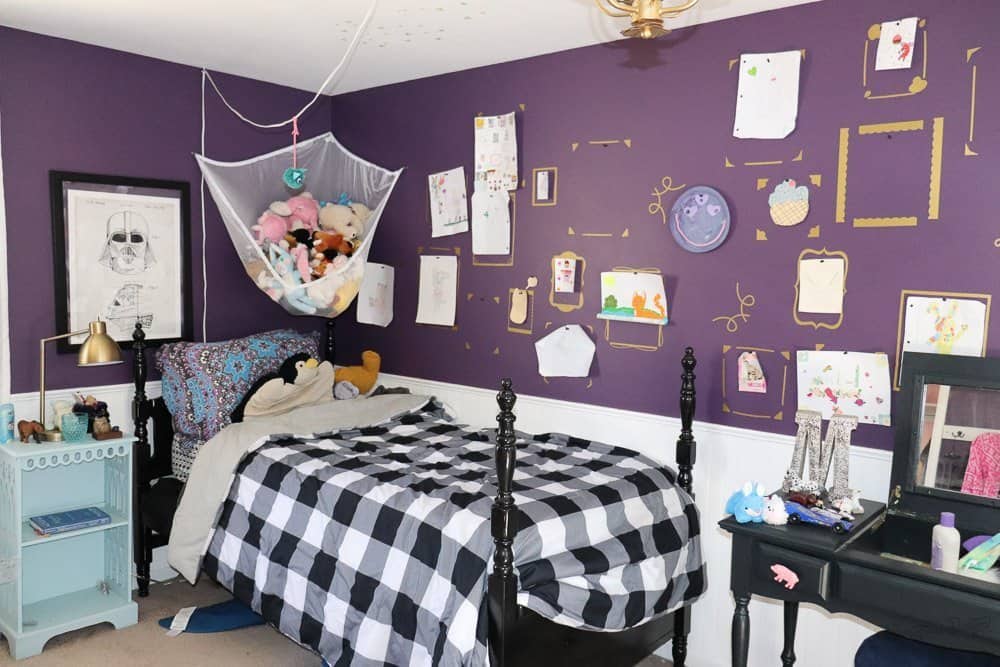 She got through it without arguing, so I promised her that we could update her room. I thought it would be a small update, but she had some pretty fun ideas, so it has grown a bit.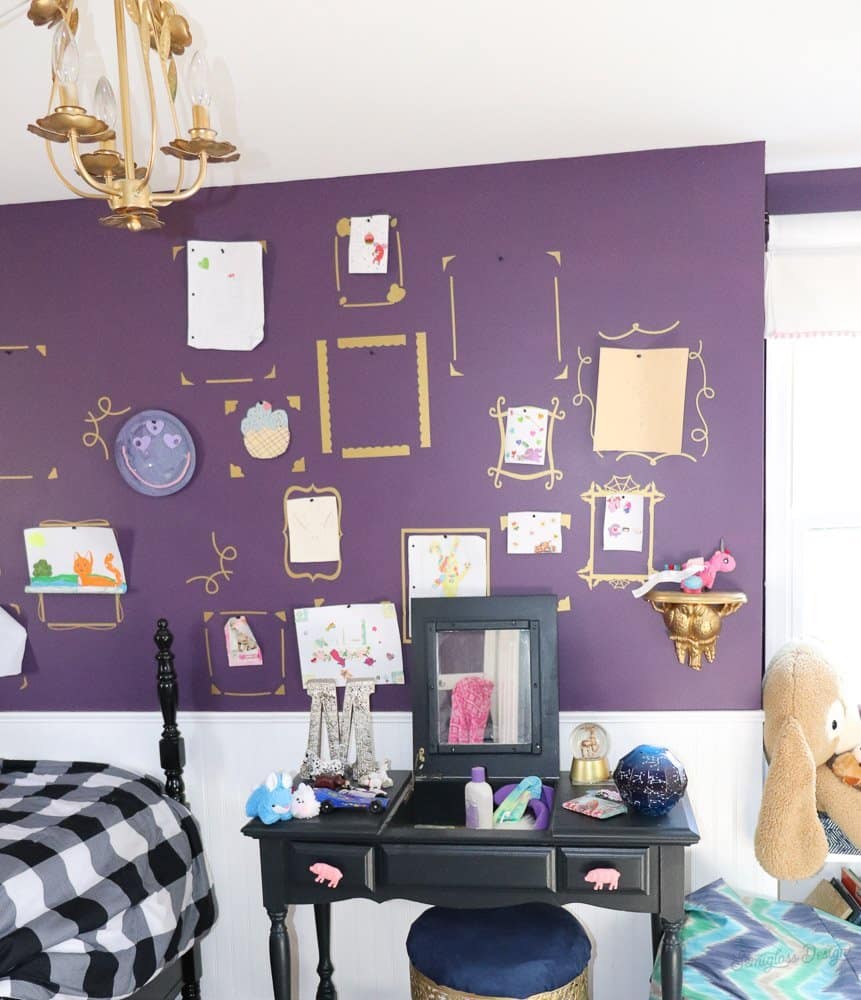 I'm trying to talk her into getting rid of this vanity.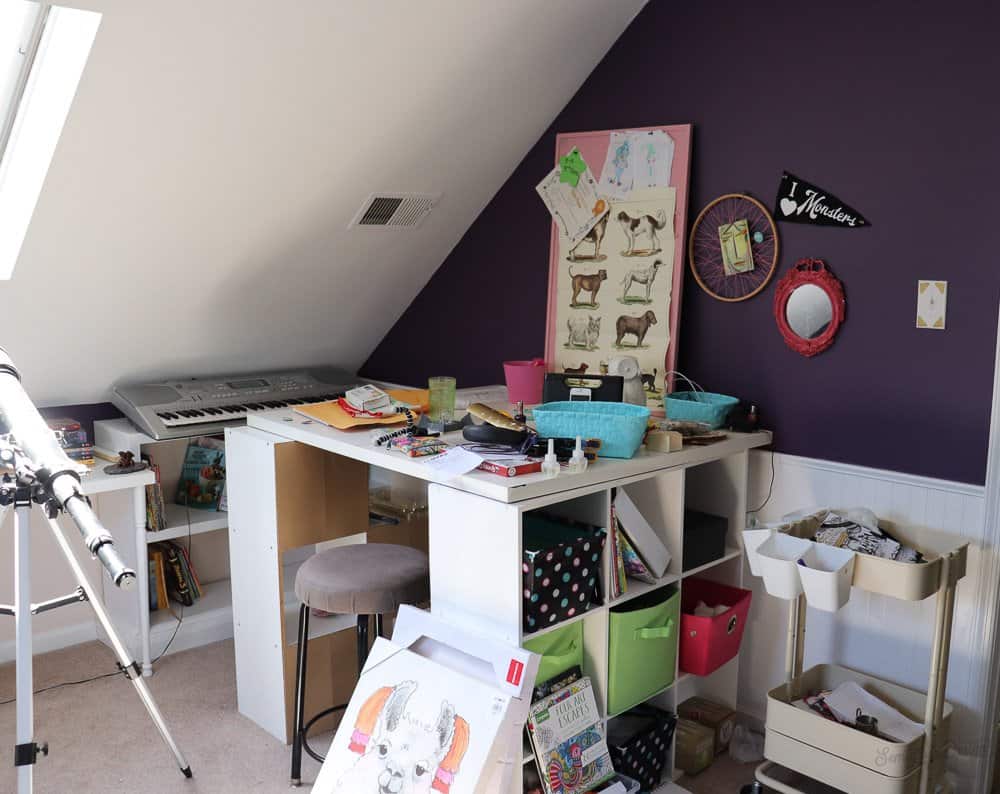 She doesn't use the desk. But she needs storage.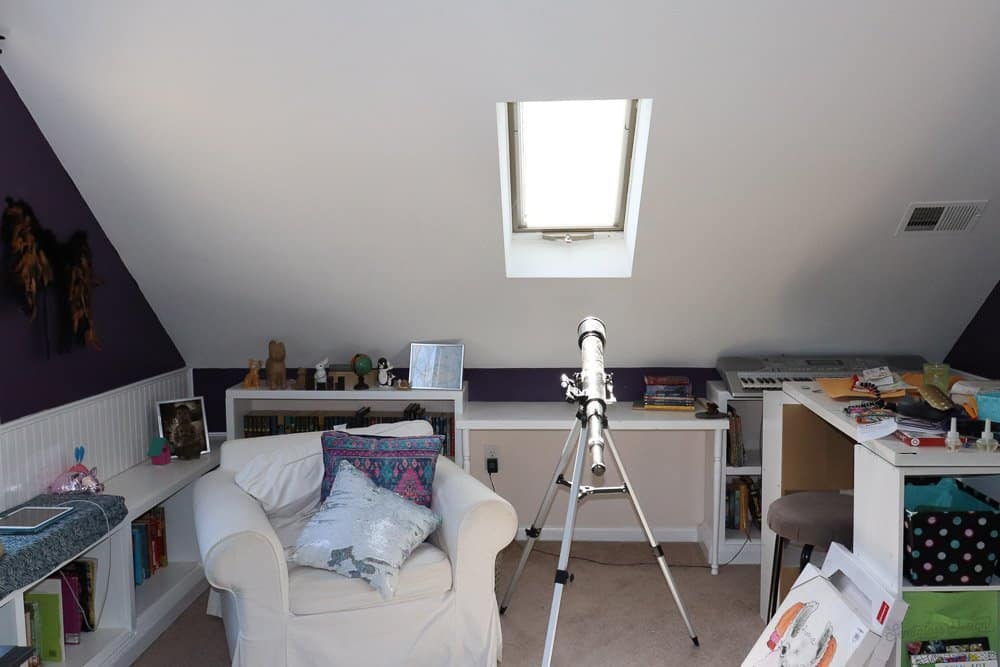 The white chair is coming out of here. And I need to paint the bottom portions of the wall that are still pink.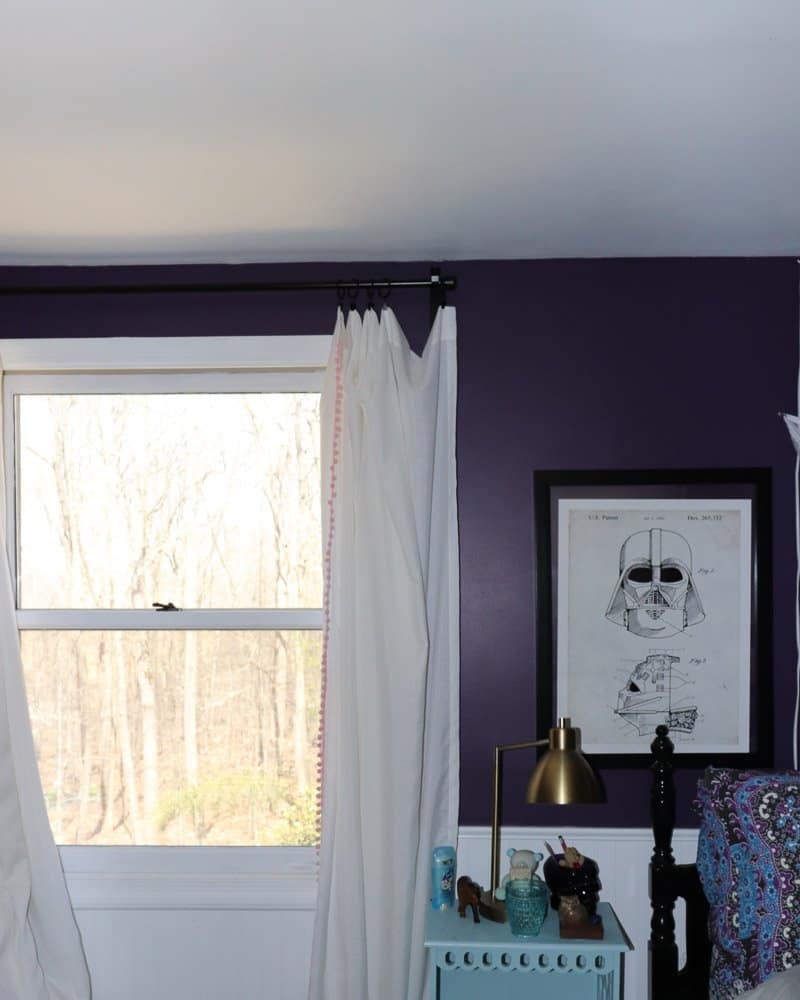 She hates the boring white curtains.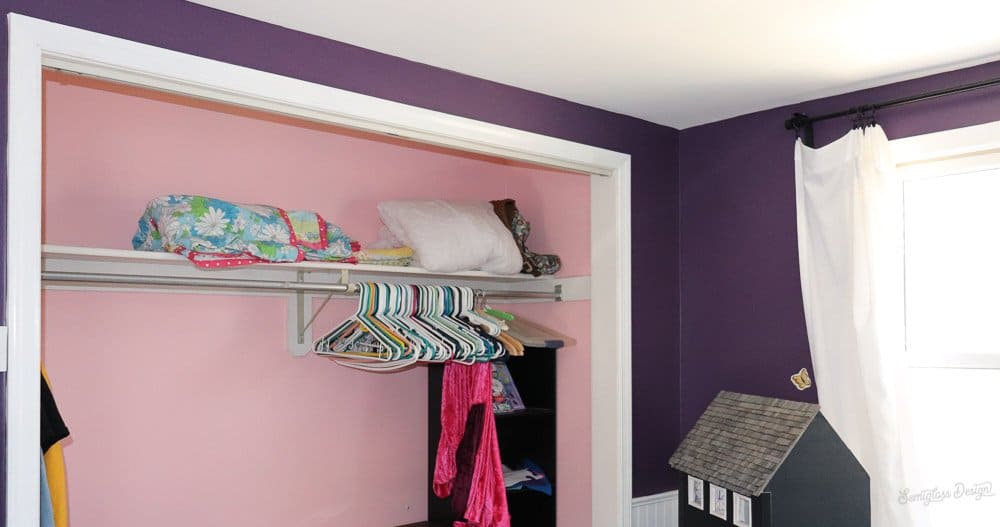 And the closet walls need to be repaired and repainted. Probably a fun color.
Colorful Boho Bedroom Plans
This post contains affiliate links. By purchasing an item through an affiliate link, I earn a small commission at no extra cost to you.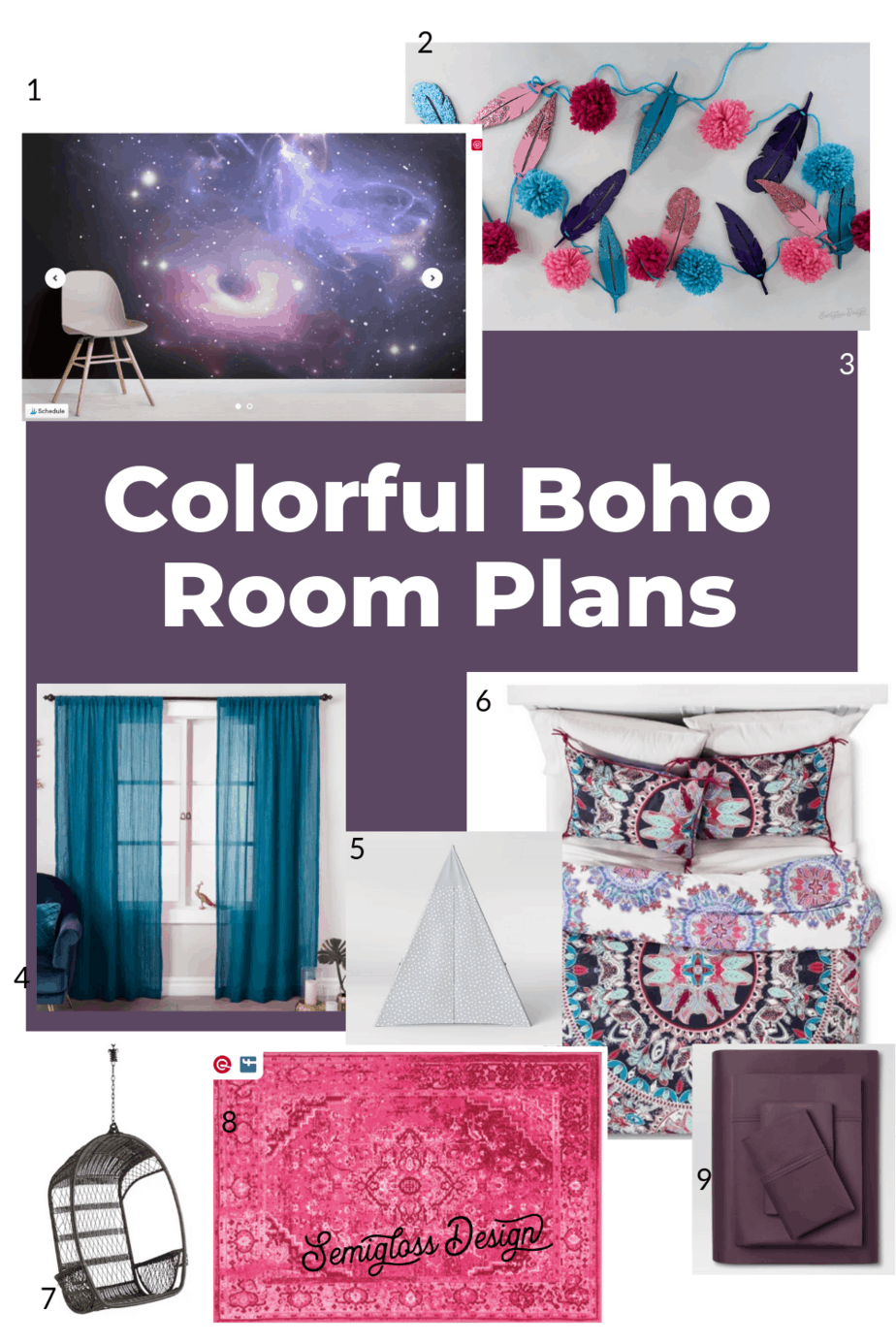 Galaxy Mural. This is wallpaper, but I plan on painting a mural on her wall instead since it's a weird size. This will be going on the wall beside her bed.
Boho garland. We made this boho garland together on a Facebook live.
Olympic Pansy Petal. This is the color of her walls.
Teal curtains. She wanted colorful curtains.
Play tent. I made her get rid of her box that she liked to play in and promised her something that looks a bit nicer.
Bedding. I bought this duvet set for her bed and she loves it. Lots of fun colors to work with. And even though it doesn't have purple in it, it reads like purple from far away.
Swingasan chair. She asked if she can move this chair into her room. It's not used very often, so I'm happy to give it to her.
Pink overdyed rug. We have carpet upstairs, but I would like to disguise it with a rug. Besides, it's another fun place to add more color.
Purple sheets. It's amazing how close these sheets are to the color of her walls.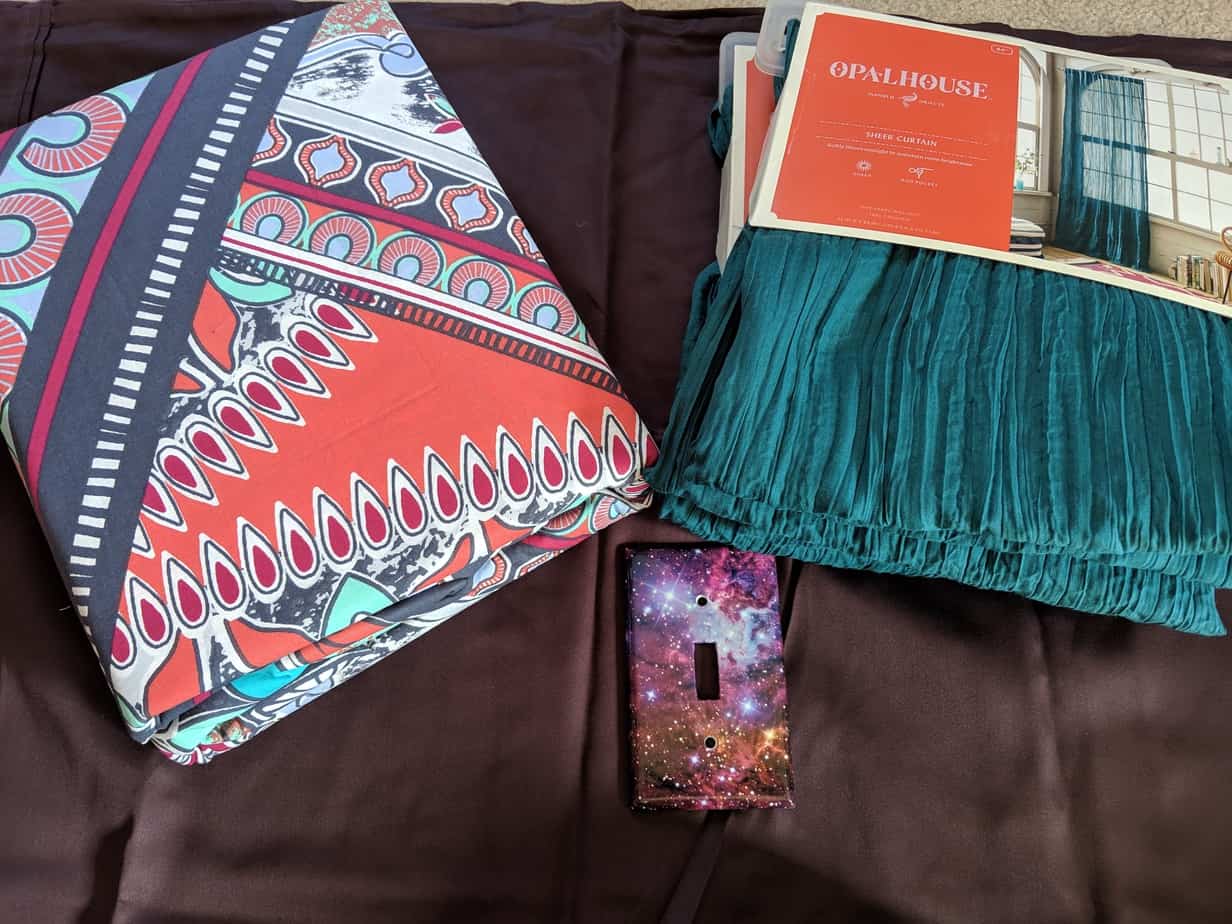 To Do List:
Paint mural
Find or build a new bed
Paint or replace remaining furniture
Canopy? I love this idea!!
Paint closet
Paint the bottoms of wall by bookshelves
Find/make curtains for closet
Make a dreamcatcher
Boho Room Progress Posts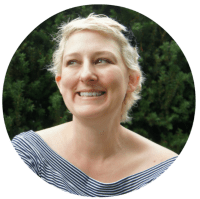 Emy is a vintage obsessed mama of 2 DIYer who loves sharing affordable solutions for common home problems. You don't need a giant budget to create a lovely home. Read more…