The Beginner's Guide of Things to Make and Sell with Cricut
There are so many ways to make money with your Cricut! Get over 30 easy ideas of things to make and sell with Cricut, plus tips for getting started selling your handmade items.
This post is sponsored by Cricut. All thoughts and opinions are my own. Thank you for supporting the brands that make Semigloss Design possible.
This post contains affiliate links. By purchasing an item through an affiliate link, I earn a small commission at no extra cost to you. As an Amazon Associate I earn from qualifying purchases.
Can You Make Money with a Cricut?
If you're reading this post, you probably want to know if you can make money with a Cricut. I had the same thoughts before I purchased mine.
The good news is that the answer is YES! It's definitely possible to make money with your Cricut.
I've made money from my Cricut in several ways.
A few years ago, I had a booth at a local boutique where I sold painted furniture and home decor. Handmade wooden signs were one of my most popular items.
I also used my Cricut to make the sign for my store and packaging for some of the items that I sold.
I don't sell physical projects anymore, but I still make money with my Cricut in my online shops selling unique SVG designs.
Is a Cricut Hard to Use?
Using a Cricut is so easy! The design software is simple and can be used with a smartphone, iPad, or computer.
No prior graphic design knowledge is needed to feel comfortable using the software.
It even walks you through the cutting part, reminding you to mirror the image when needed.
Learn how to use a Cricut Maker here.
If you don't want to create your own designs, it's possible to subscribe to Cricut Access. Cricut Access gives you access to a library of over 200,000 images and over 500 fonts to use in your projects.
Most of the designs fall under their Angel policy, which allows small businesses like yourself, to produce projects using their designs.
Keep in mind that designs that are copyrighted (Disney, Marvel, Hello Kitty, etc) cannot be used in projects you sell. You're not allowed to sell such items on Etsy anyway, so this will keep you out of trouble there.
Getting Started Selling Cricut Projects
To get started selling, you will need a few supplies.
Supplies Needed:
A Cricut Cutting Machine
The machine you buy will depend on your own needs.
The Cricut Maker 3 is the most versatile machine. It cuts over 300 materials and can be used without a mat.
I absolutely love my Cricut Maker 3 because it can cut so many items.
The Cricut Explore 3 is a good machine to use for more basic materials like vinyl and cardstock.
The Cricut Joy is portable, so it's perfect for use at craft fairs to create custom designs.
Cricut Blades
The Cricut Maker 3 comes with a fine point housing blade, but you might also want blades that cut other materials.
I've been loving the rotary blade for cutting fabric. My next purchase will be the foil transfer kit.
Cricut Weeding Tools
No matter which machine you choose, weeding tools will make your life so much easier. Weeding tools allow you to easily remove the excess vinyl from your designs.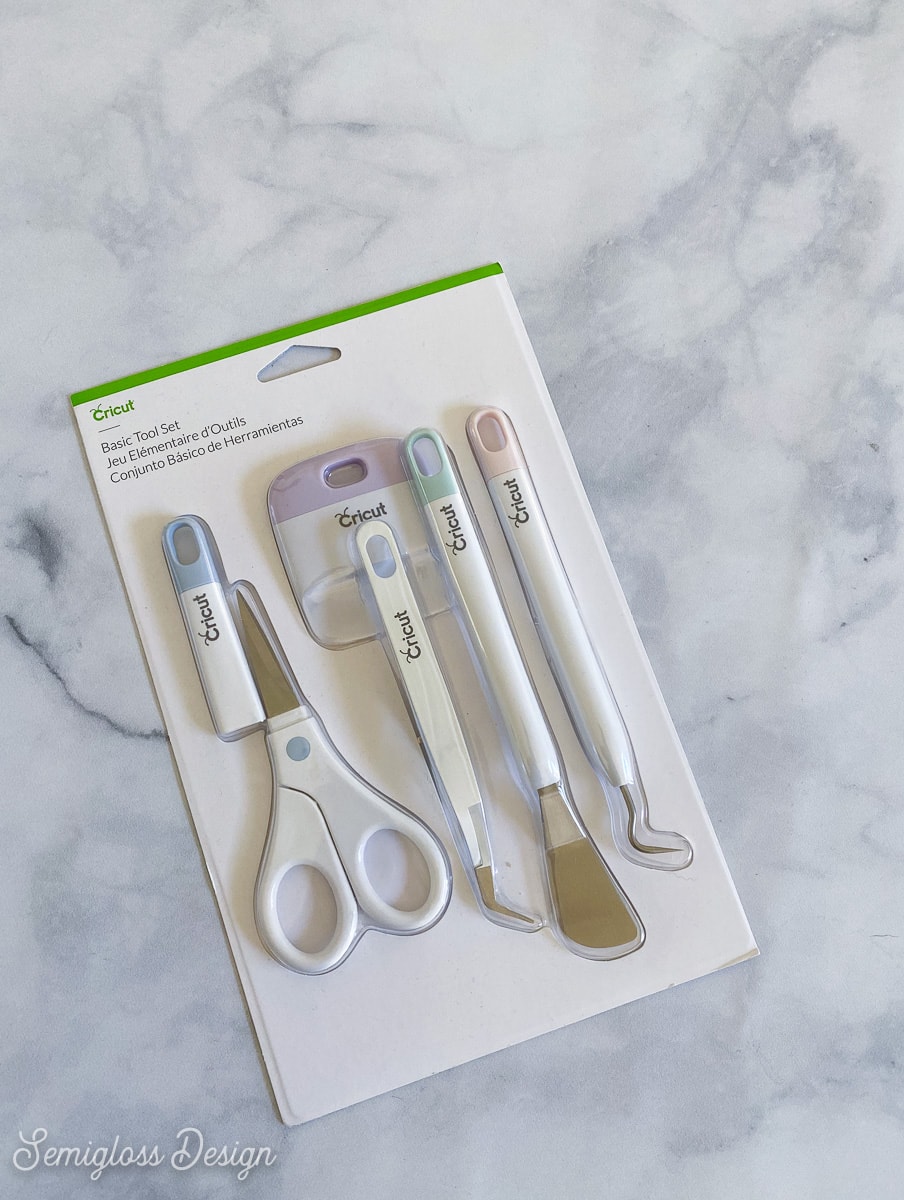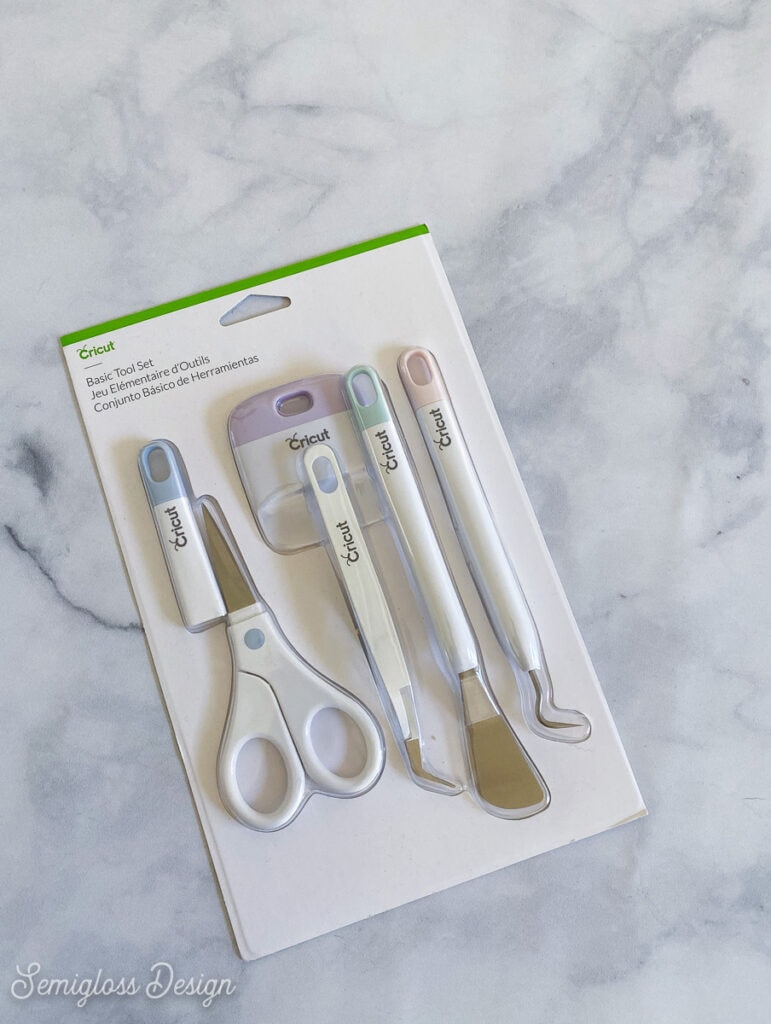 I recently got the weeding tool kit with the paper cutter and it saves me so much time. Plus it keeps me from wasting supplies!
Cricut Access Subscription
The standard or premium Cricut Access subscription includes a library of designs to use for your Cricut projects. So if you don't have graphic design skills or access to professional design software like Adobe Illustrator, no problem!
The subscription plan also gives you a discount on purchases from Cricut.com.
As I mentioned earlier, most of the designs fall under the Angel policy, which allows makers to sell items made with the designs.
Items for sale using Cricut Access designs must be a finished product (no decals, die-cuts, or stickers allowed.)
Be sure to read the policy to make sure that your design idea falls within the guidelines. (If you're having trouble understanding the wording, the FAQ at the bottom of the page is much easier to read.)
Cricut Vinyl or Iron-on
You will probably need vinyl or iron-on vinyl.
Vinyl is best used on hard surfaces like signs and tumblers.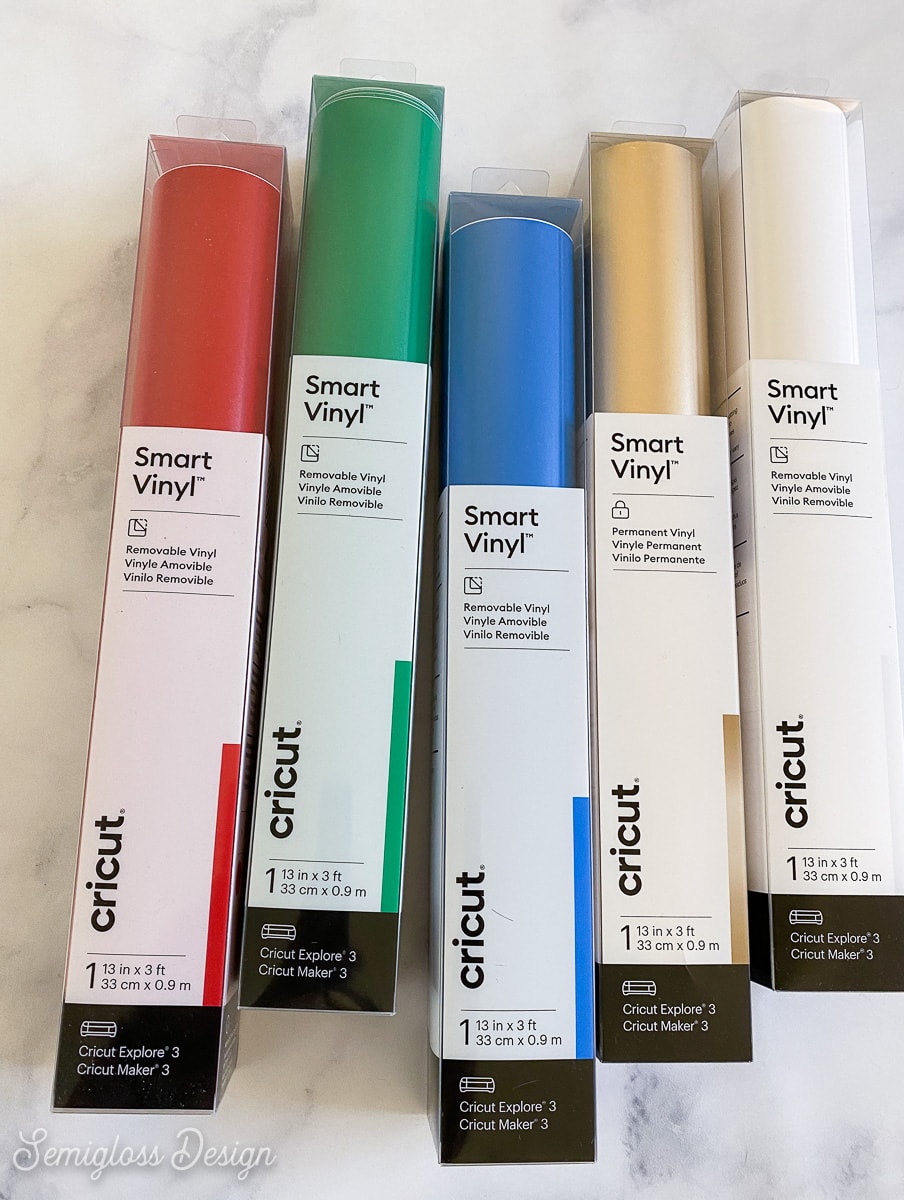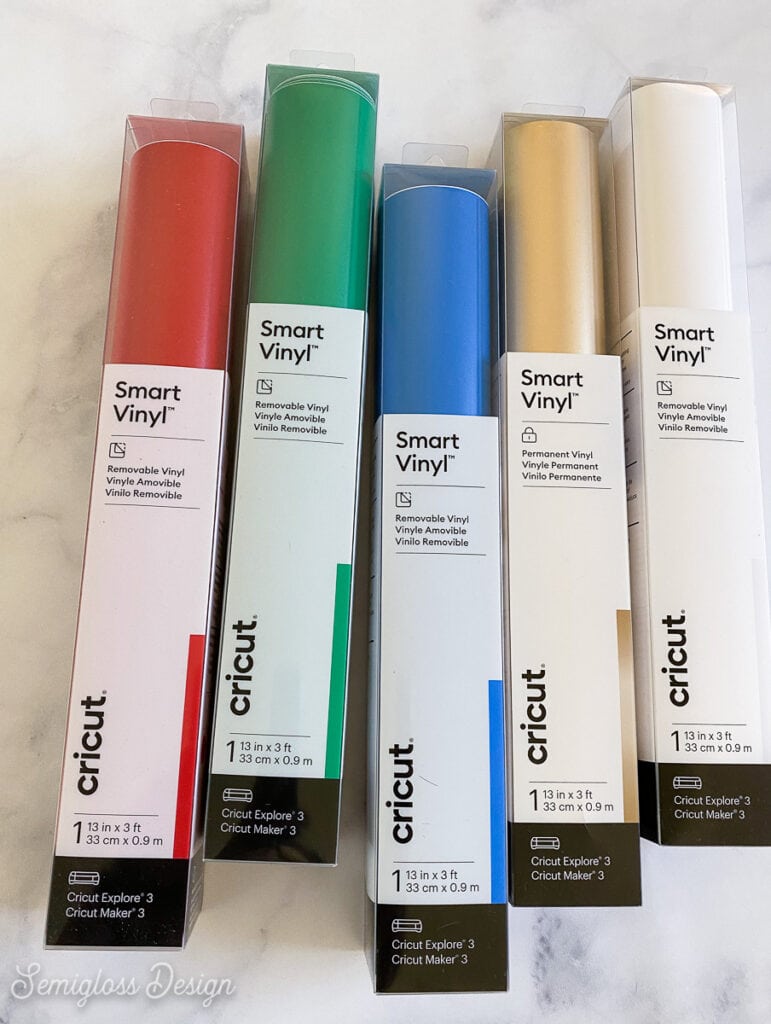 Iron-on vinyl is best used on soft surfaces like clothing, pillows, and tote bags.
Curious about the other vinyl types? Check out this post about every vinyl type that Cricut makes.
Cricut Transfer Tape
Transfer tape is used to transfer your vinyl design onto a surface. The transfer tape has a grid to ensure perfect alignment.
Without it, my Cricut projects would be a hot mess!
Cricut Easy Press
If you plan on doing a lot of work with iron-on vinyl, getting an Easy Press will save you so much time and frustration.
The Cricut Easy Press is available in 3 sizes. They evenly heat the surface, which means no frustrating peeling vinyl edges!
Blanks
Blanks are the items that you will be putting your designs on (like t-shirts or mugs). Buying them in bulk can save you money.
Other Decisions to Make
There are a few other designs to make before starting out.
Where will you sell your items?
You have several options for selling items. Read a more in-depth post about where to sell your Cricut crafts here.
Online versus local
If you choose to sell online, you can sell through a marketplace such as Etsy or through your own website using Shopify or WooCommerce.
I love Etsy because they already have an audience who are looking to buy stuff. (My other website has a lot of articles about starting an Etsy shop.)
Your own website can be more difficult to get traction because you have to provide all of the traffic yourself.
Local selling can be done in several ways as well.
You can sell through websites like Facebook Marketplace or even to people you already know.
You can also rent a booth at a local flea market or boutique.
Just make sure that you can sell enough items to cover the rent for the location.
What items will you sell?
There are so many things to make and sell with your Cricut!
Physical vs digital items
Physical items will need to be made over and over again. You will also have to source the blanks and have somewhere to store your inventory.
Digital items are made once and sold over and over again. However, the learning curve can be higher if you're not very tech-savvy.
Will You Offer Custom Work?
Custom work is one of the easiest ways to make money with Cricut. If you search for what's trending on Etsy, it's filled with custom listings.
Customers want items that they can put their personal stamp on!
If you offer custom work, keep the options to a minimum to avoid confusing customers. If it's too hard to figure out, they will not purchase from you. Keep it simple.
What is Your Style?
Unless you plan on doing 100% custom work, you should figure out the style for your shop.
Are you going to sell preppy monogrammed items or items with sassy phrases? Are you selling coastal home decor or cute planner stickers?
Figuring out your style will make your shop feel cohesive and more appealing to buyers.
Things to Make and Sell with Cricut
Figuring out what to sell is probably the hardest part because there are so many options!
Here are a few things to think about:
Have you made anything that you get compliments on all the time? If people love your handmade t-shirts, sell t-shirts.
What do you love making? If you're going to be making items over and over again, make sure that you like making them.
What is easily reproducible? That project that took you 18 hours to complete is probably not the best thing to sell.
Pay attention to trends to see what people are buying.
Things to Make with Vinyl
There are so many things to make with vinyl. Customize simple items with funny phrases, names, or images. Don't forget about holiday-specific items!
Wood signs
Decals – (You cannot use designs from Cricut Access when selling decals.)
Bumper stickers – (Like decals, you can't sell designs from Cricut Access.)
Labels – Labels for canisters, spices, art supplies, kid's toys, etc. Make organizing fun and easy!
Drink insulators – I made my husband drink insulators for Father's Day and we use them all the time. They're so easy to make!
Tumblers and cups
Coasters
Notebooks
Aprons
Tea towels
T-shirts
Hoodies
Sweatshirts
Face masks
Baby gifts
Water bottles
Makeup bags
Pencil pouches
Hats
Banners
Holiday items (Stockings, ornaments, name tags)
Other Projects to Make with Your Cricut
Stencils – Stencils in custom sizes to fit their tile or furniture
Cards – There are so many fun ways to make cute greeting cards with a Cricut.
Stickers – You can make decorative stickers or planner stickers. (Cricut Access designs can't be used for making stickers.)
Paper flowers
Jewelry – You can make jewelry with leather or engrave metal using the Cricut Maker.
Doormats
Cake toppers
Bookmarks – You can make bookmarks from leather or felt and embellish them.
Party decor
Get easy tips for cutting scrapbook paper with your Cricut.
Digital Items
SVG designs – These are designs that can be cut with a Cricut. If you're good at drawing or graphic design, selling SVG designs can be a great idea.
Online workshops for making Cricut projects – With restrictions still in place, online learning workshops are a great idea.
You could also teach other people to use a Cricut through a blog or Youtube channel.
What is your favorite way to make money with a Cricut?
Pin for Later!