Get crafty this holiday season with these easy-to-make DIY ornament ideas. It's easy to make your own Christmas ornaments!
Best of all, most of these ideas are easy enough to make with kids. I don't know about you, but I love crafting with my daughter during the holidays!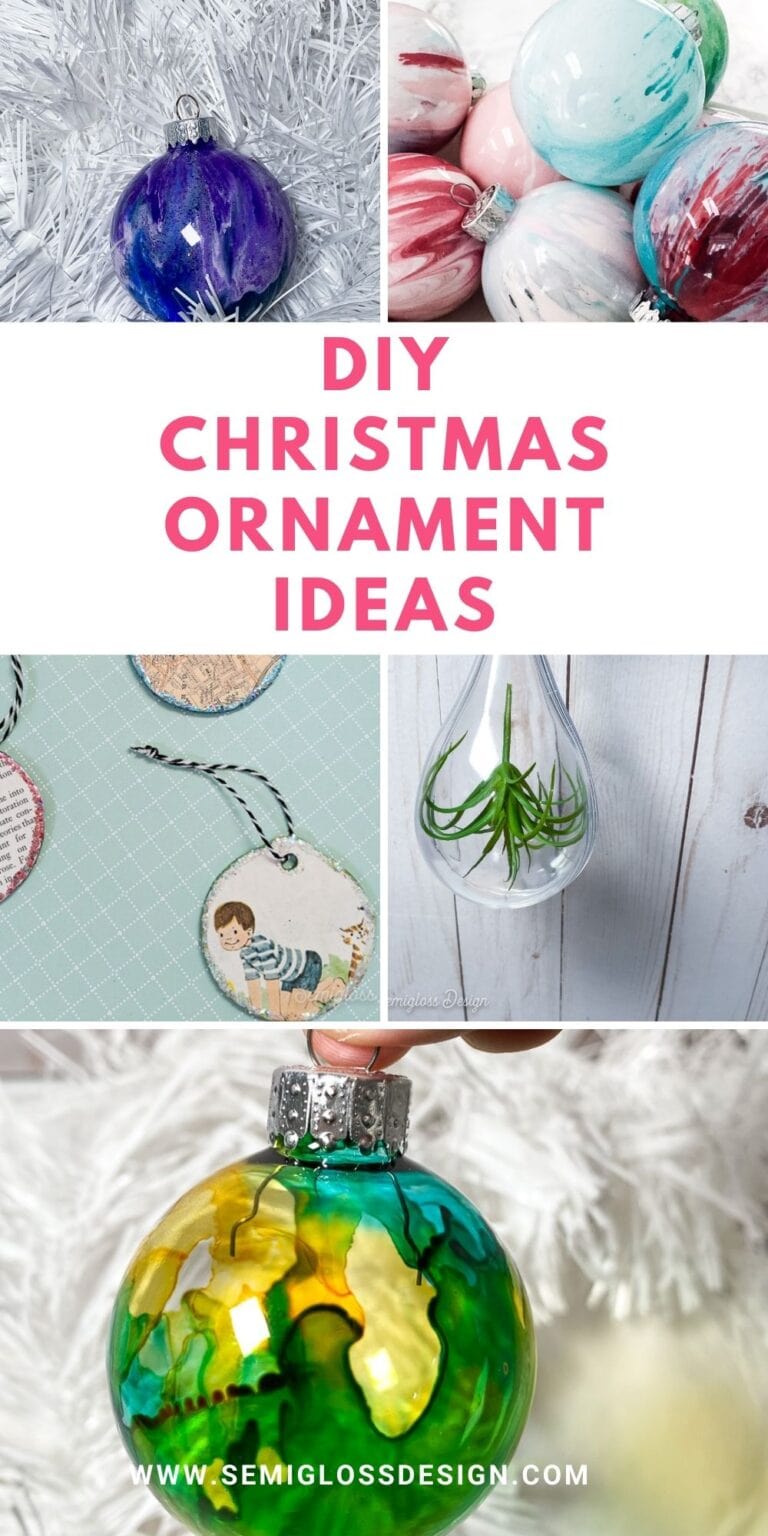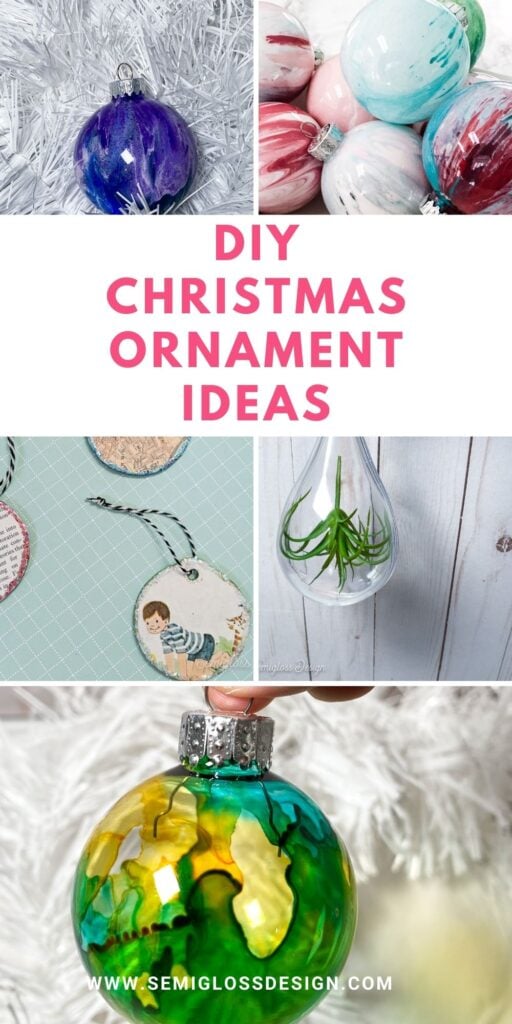 Make Your Own Christmas Ornaments
Ornament Blanks
To make ornaments, you will need ornament blanks. Get tips about sizing, materials, and shapes.
Glass and Clear Ornament Blanks
Ornament Tutorials
These DIY ornaments are great for decorating your own home or even giving as gifts! There are so many ways to personalize them.
Glitter ornaments – Learn how to fill ornaments with glitter for a mess-free, sparkly look.
Fun ways to fill clear ornaments – Fill clear glass ornaments with these unique ideas.
Gold leaf ornaments – Add gold leaf to ornaments.
Alcohol ink ornaments – Add alcohol ink to the inside of ornaments for a watercolor look.
Decoupaged wood ornaments – These ornaments feature vintage book images and glitter edges.
Decoupaged napkin ornaments – Decoupage napkins to ornaments.
Vintage image decal ornaments – These ornaments feature waterslide decals of vintage images.
Painted Ornament Tutorials
Hand-painted ornaments are so beautiful. These simple tutorials are perfect for people with no art skills!
Paint swirl ornaments – Fill ornaments with swirled paint for a fun, marbled look.
Easy floral painted ornaments – These simple flowers are so easy to paint.
Abstract painted ornaments – Paint simple abstract designs on glass balls.
Painted wood log ornaments – Get a free template to paint cute Christmas characters on wood slices.
Cricut Ornaments
Use your Cricut to make cute Christmas ornaments.
Infusible ink sheet ornaments – Use infusible ink sheets to add designs to sublimation ornaments. Free SVG
Infusible marker ornaments – These ornaments feature hand-drawn stars and sparkles created with Cricut infusible ink markers. Free SVG
Retro vinyl ornaments – Decorate with vintage flair with these cute retro vinyl ornaments.
Gingerbread cookie ornaments – These ornaments feature gingerbread cookie vinyl designs. Free SVG.
Acrylic ornaments with vinyl – Add vinyl phrases to acrylic ornaments with paint swatches. Free SVG
DIY monogram ornaments – Add monograms to these easy ornaments.
DIY galaxy ornaments – These ornaments feature a galaxy look with zodiac decals.
Other DIY Christmas Decor Ideas
I love making vintage-inspired Christmas decor! Here are some of my favorite ideas.
What is your favorite DIY Christmas craft?