Now that the temps have dropped down to normal, I'm loving fall. It's our last chance to spend time outside before out winter hibernation period, so we have been outside as much as possible. Today, I'm joining some friends for a Fall outdoor tour blog hop and sharing my fall outdoor living tour. My inside fall tour was posted last week and you can check it out here.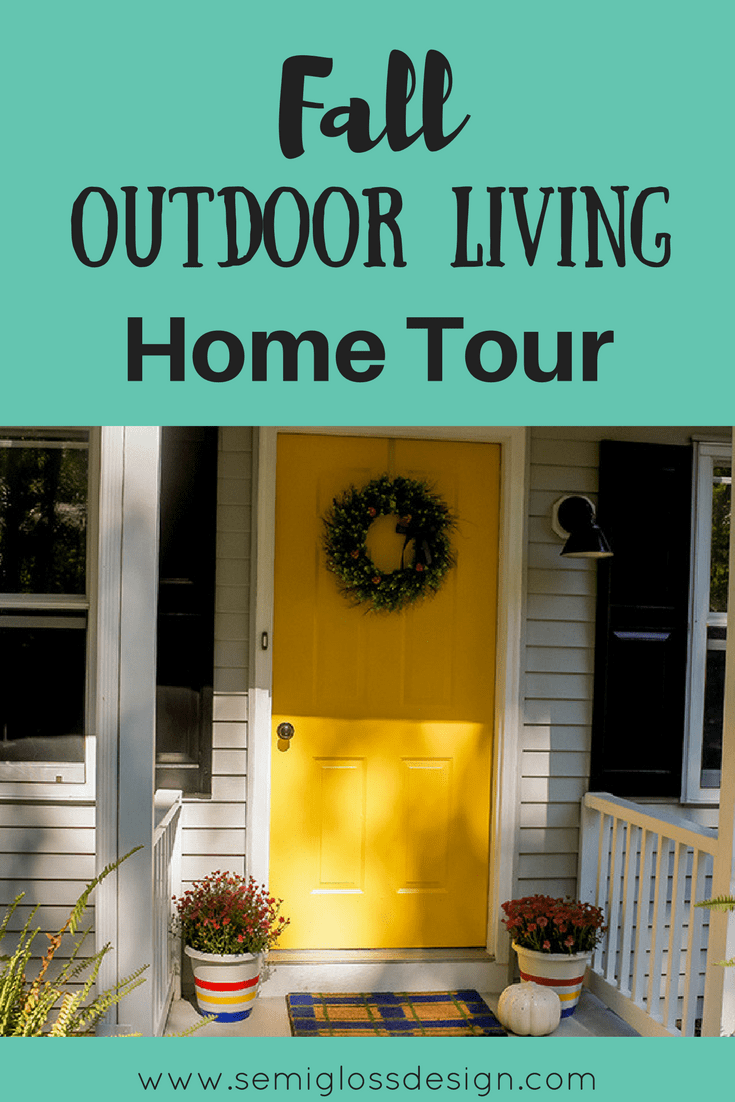 Welcome to my home!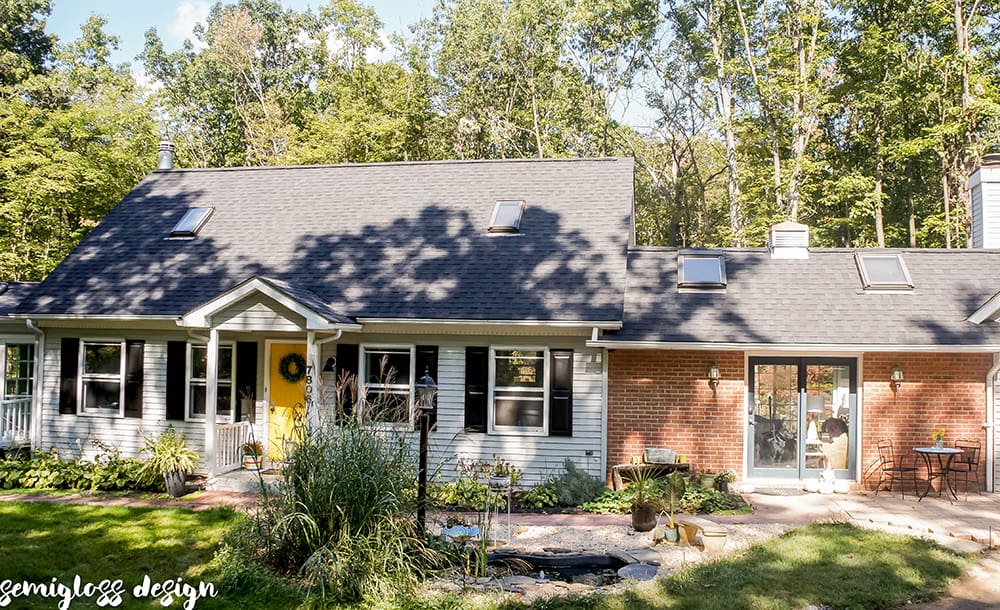 I have been hard at work updating our curb appeal. I painted the front door a sunny yellow and painted the shutters black. It makes such a difference to the way our home looks. I can't stop smiling when I see it.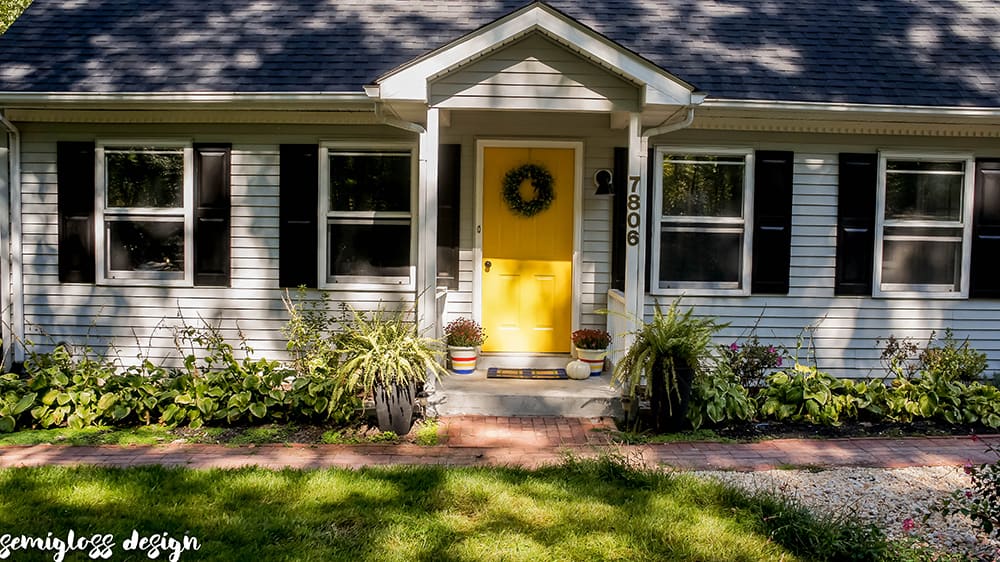 Our house has 3 doors on the front of the house, so painting the main one yellow really draws attention to it! No more confused delivery men!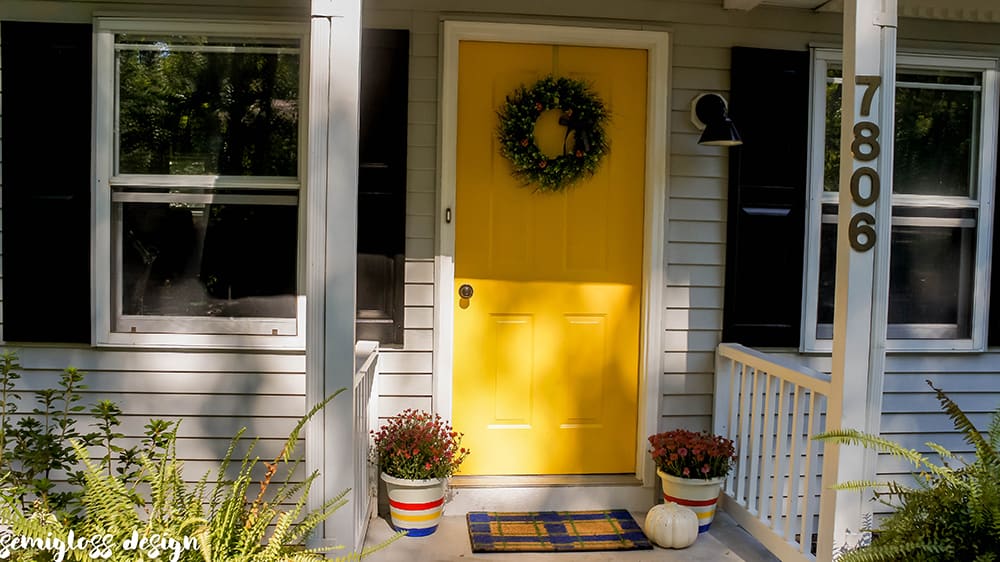 I painted a plaid doormat, painted some pots, added a mushroom wreath, updated the doorbell and light fixture (tutorials coming for all these.)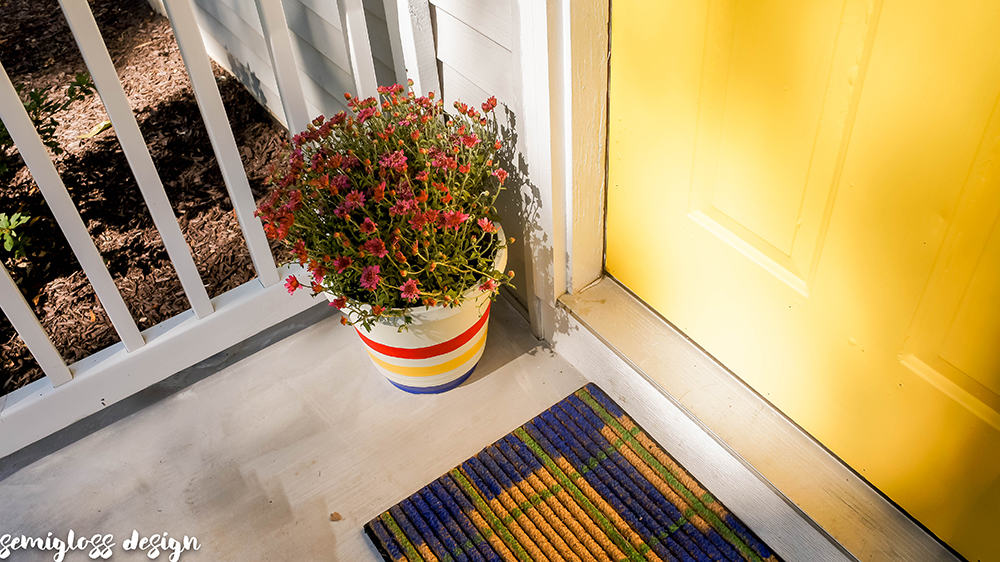 I love the stripes with the plaid.
So maybe mushrooms aren't typical fall decor, but they are normally excessive in our woods. So to me mushrooms = fall.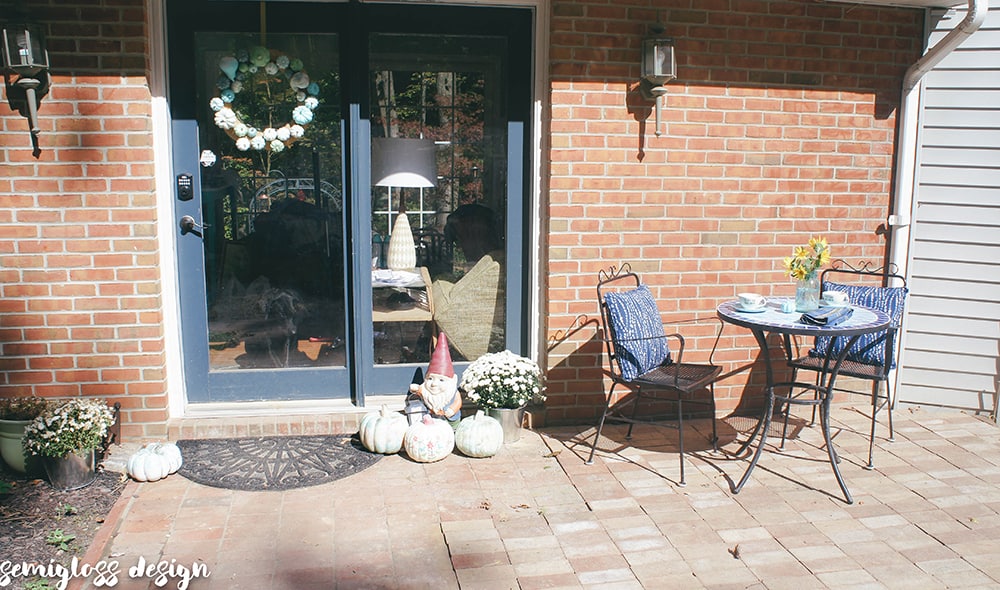 We're still working on this area. The door still needs to be painted black and the lights changed out. Also, the brick patio isn't quite finished and I'm sure my husband will grumble at me for sitting the table on it. But it sure looks lovely!
Also, look at that sad doggy inside. She went and rolled in stinky stuff, so I made her go inside after a bath.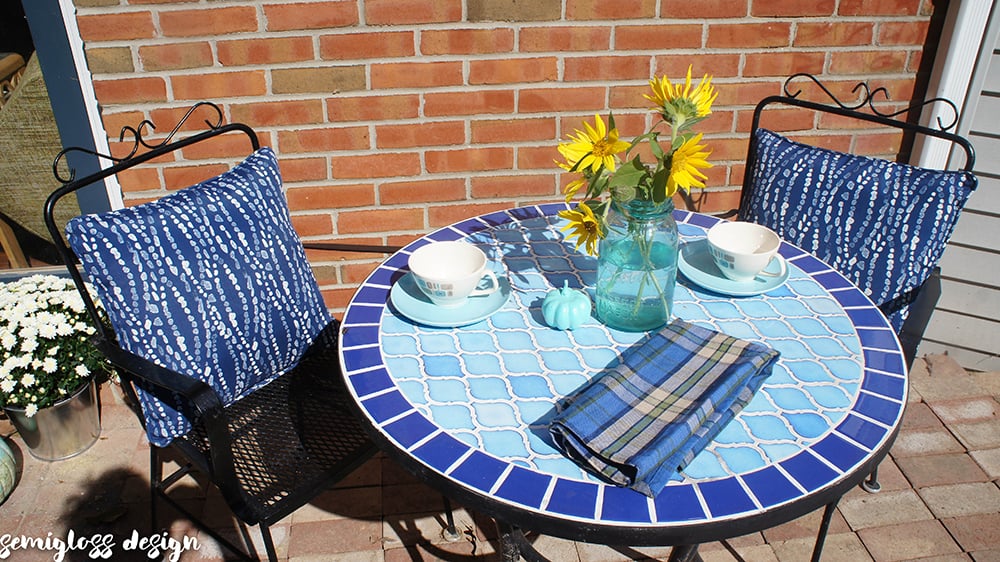 I've been dreaming of adding a small patio and table to this area. In fall, winter and early spring, this is our sunny spot. It will be the perfect spot to drink coffee on warmer mornings. See those flowers? The squirrels planted them for me! Wasn't that nice of them? (They steal all the birdseed and some of it bloomed.)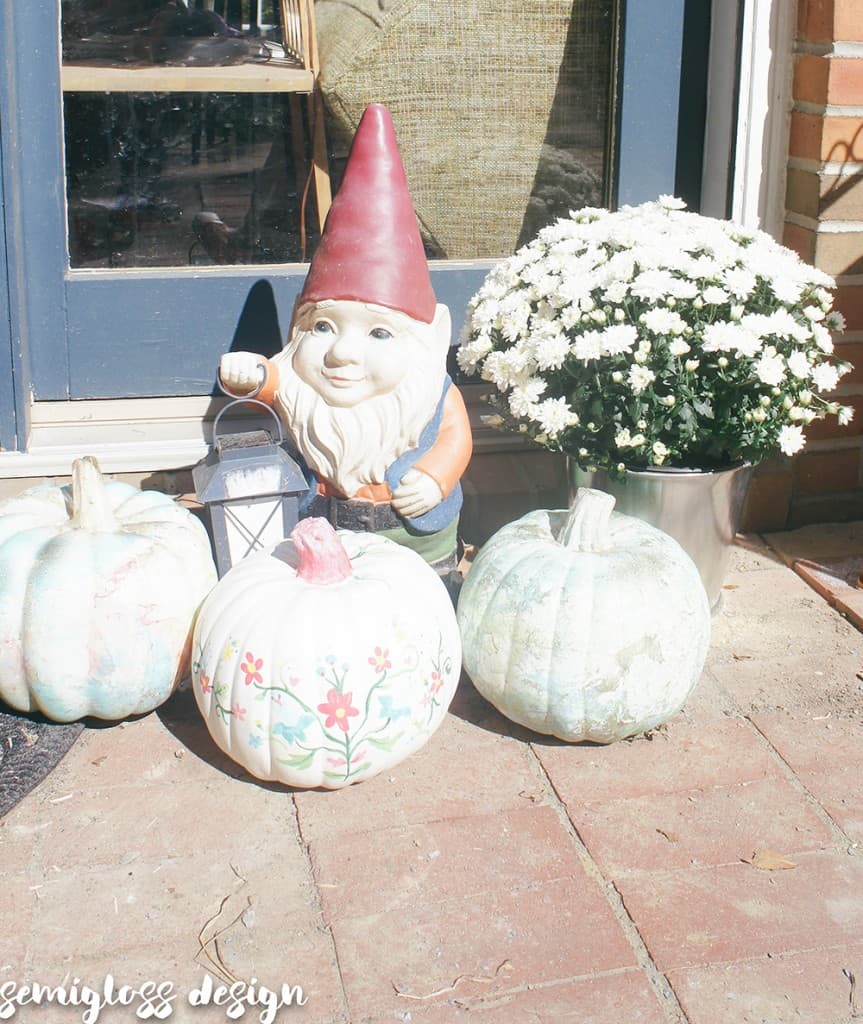 And here is our lovely gnome, Schmebulock. Schmeb needs a makeover still, but we love him anyways. These are pumpkins that I made last year.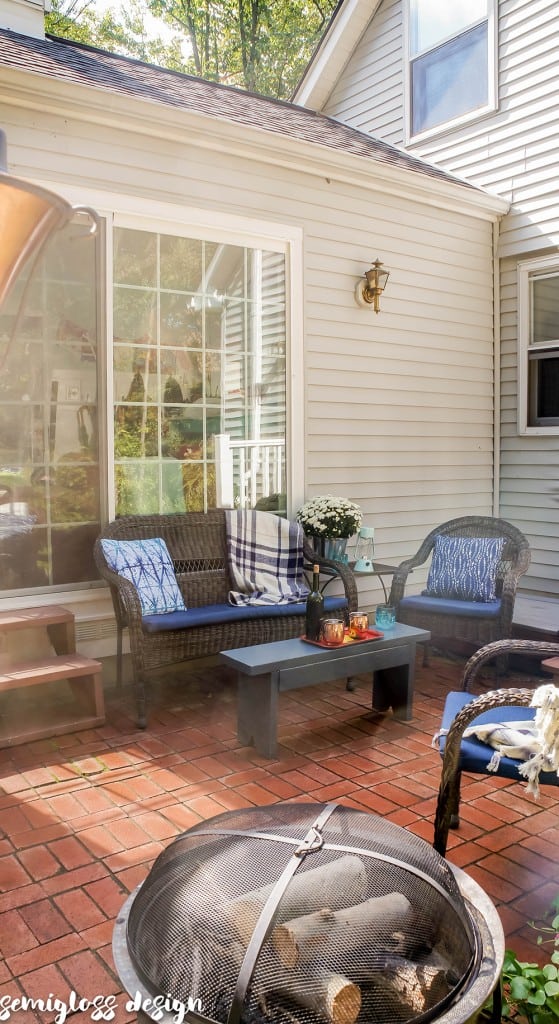 The backyard is one of my favorite places to hang out. The view has changed drastically after we removed some trees. It hasn't quite recovered, so it's a big to-do list right now. I think we need some of that spray grass. 😉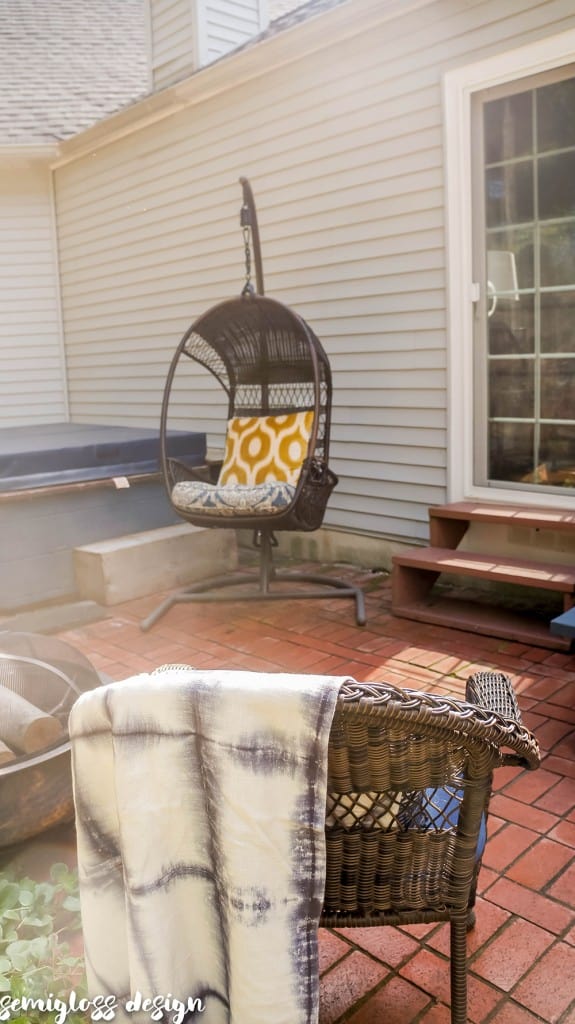 The hot tub has been refilled and is ready for cooler temps.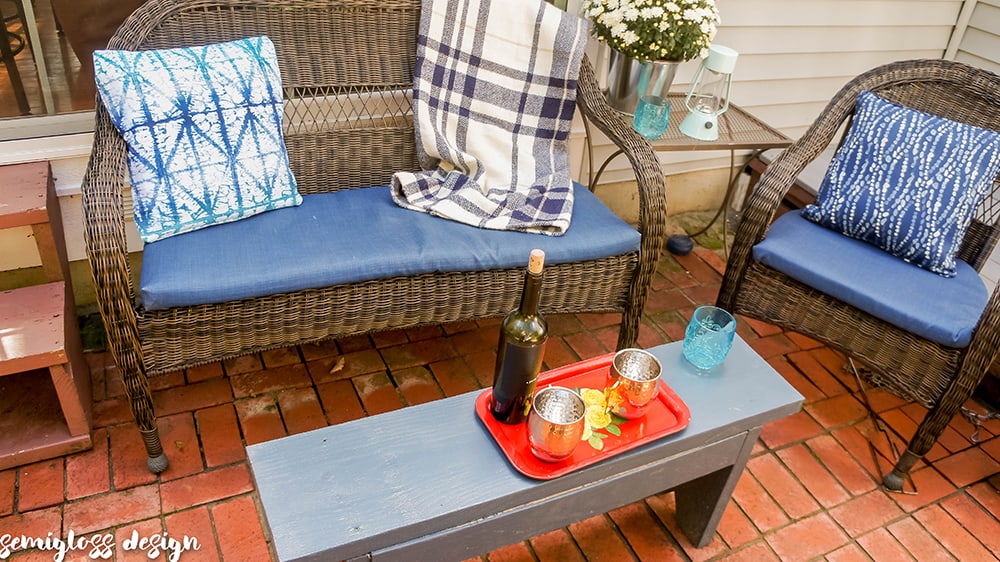 Who wants a glass of wine!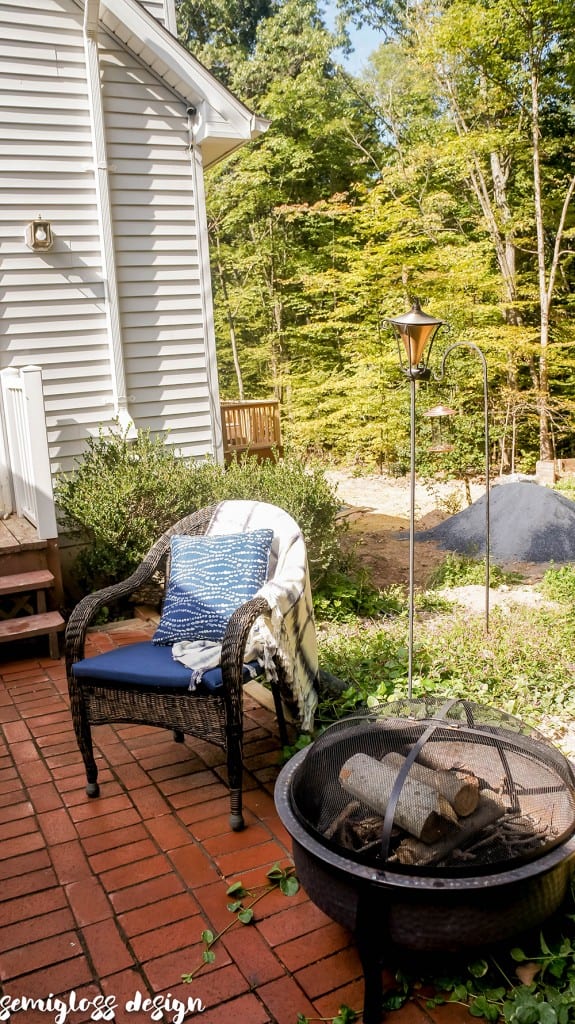 Beyond the patio is another project that is waiting to be completed. Let's pretend that giant pile of rocks doesn't exist.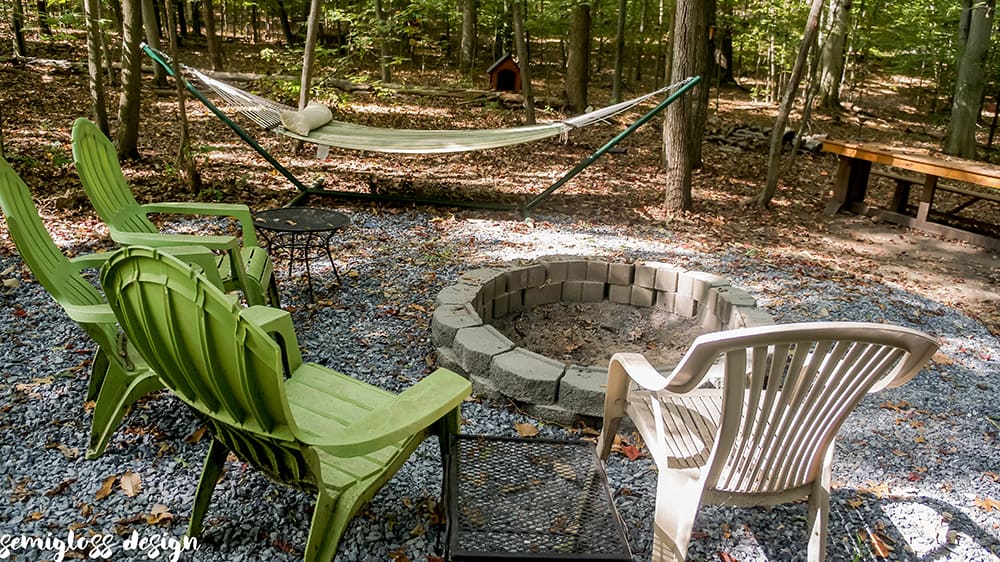 My husband built a firepit in the woods and we have been loving this space so much. Before, it was just a clearing where we burned stuff. This feels much safer and looks much better. We plan on swapping out the plastic chairs for something nicer and more comfy.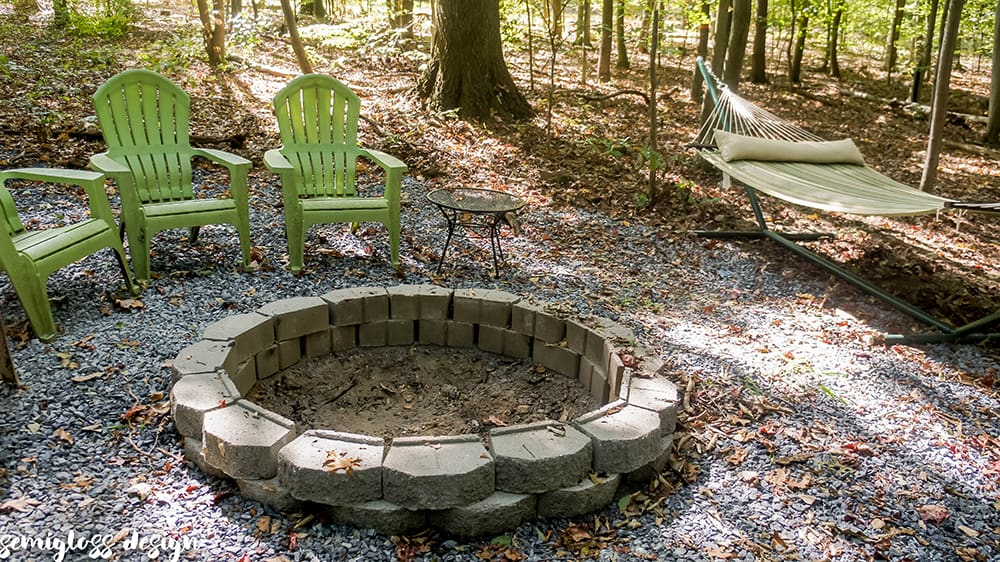 That hammock was super tempting…
Hope you've enjoyed my tour. I'm sure our home will look completely different by spring.
Be sure to check out all of my friend's tours as well!
FALL DECOR LINK-UP PARTY!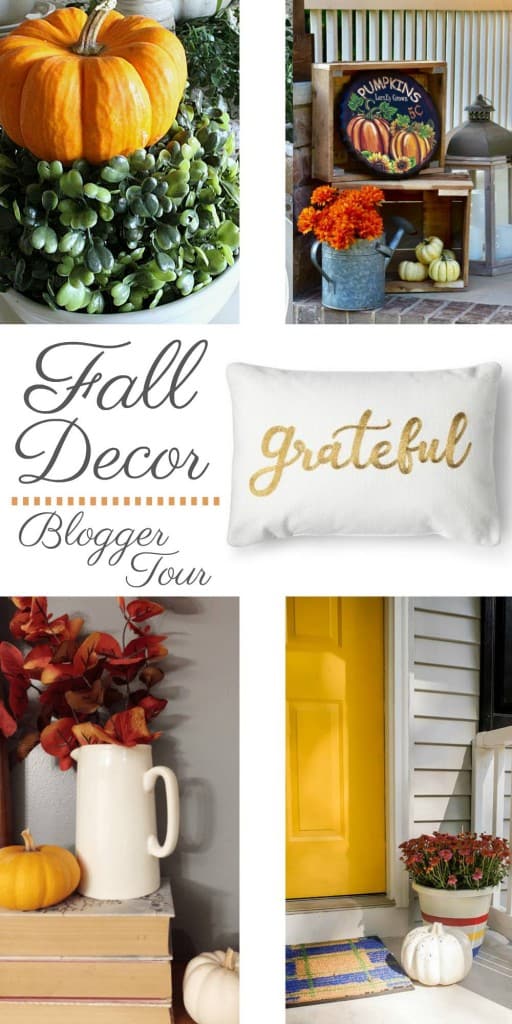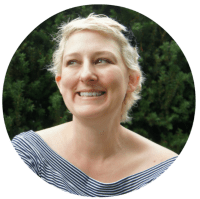 Emy is a vintage obsessed mama of 2 DIYer who loves sharing affordable solutions for common home problems. You don't need a giant budget to create a lovely home. Read more…