My office makeover is part of a $100 Room Challenge hosted by Erin at Lemons, Lavender and Laundry. We have 1 month to make over a room in our homes with a budget of only $100. This tiny budget encourages us to get creative and use up supplies that we already have on hand.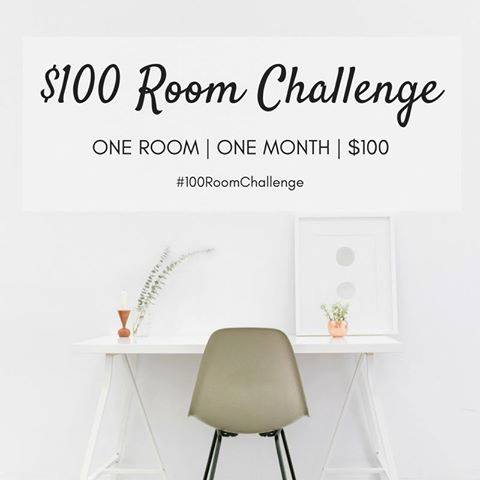 I'm going to blame my progress on the weather. We have had the most beautiful, warm temps to ever grace a January.
Instead of spending my time inside working, I took the opportunity to work outside and paint furniture. I'm opening a 2nd vintage shop in February, so painting furniture in the sunshine has been a lovely change of pace.
I'm also going to blame the government. 😉 My husband was home due to the government shutdown earlier this week and it's not easy to get stuff done with him around. It's funny because weekends are fine, but when he stays home on a weekday, the vibe is different. It messes up my workflow.
Current Progress:
This post contains affiliate links. By purchasing an item through an affiliate link, I earn a small commission at no extra cost to you.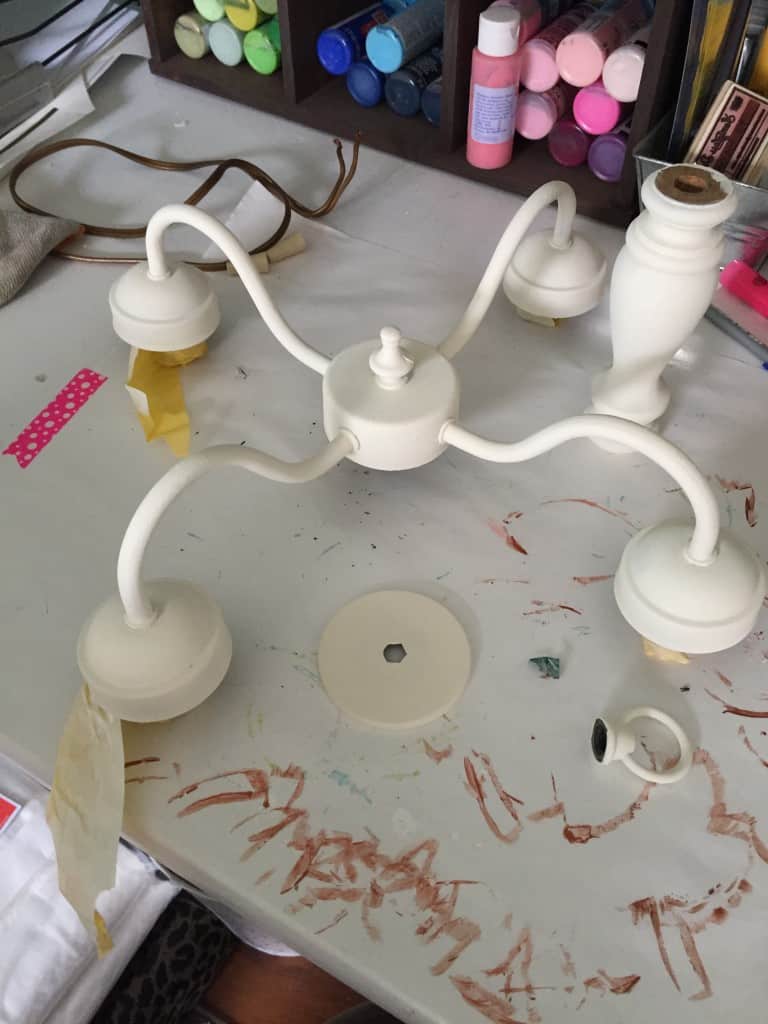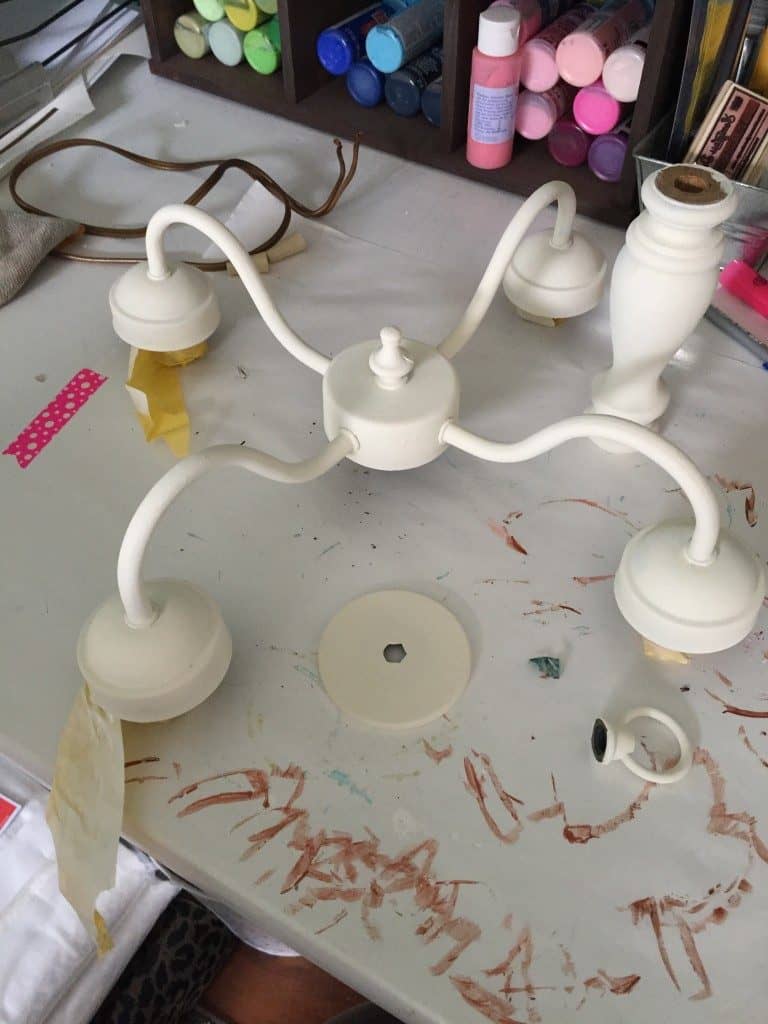 My chandelier has been taken apart and painted. I spray painted it white, but I wasn't loving the shininess. So I added a few coats of cream chalk paint. Much better. Still needs to be rewired and have crystals added.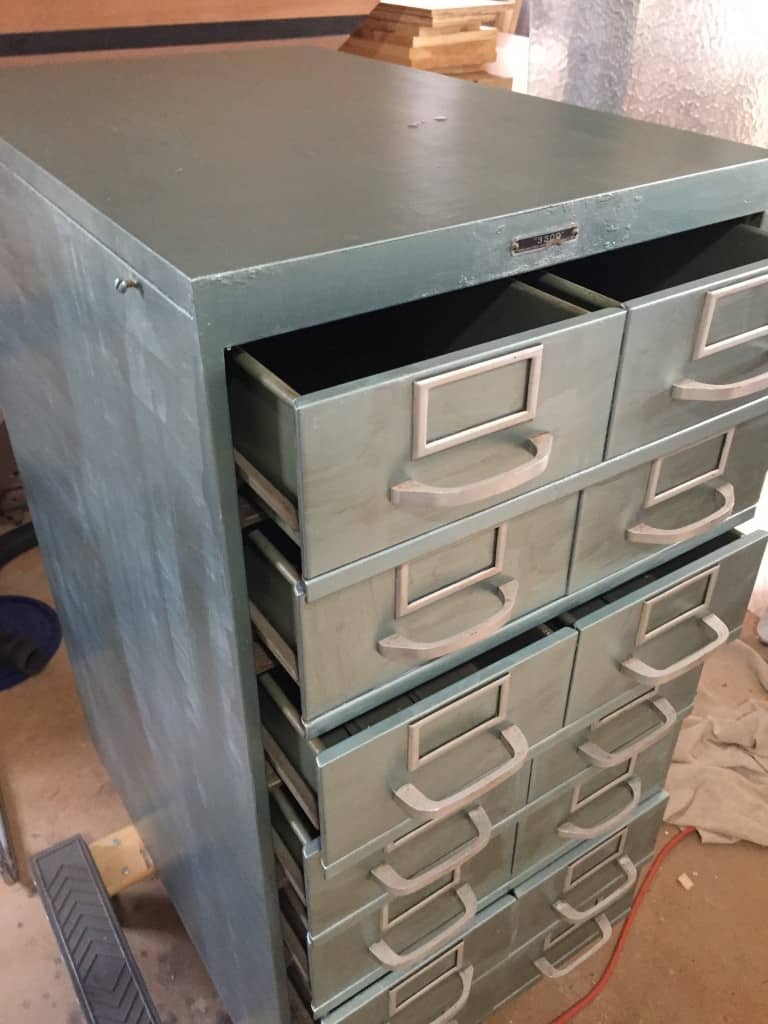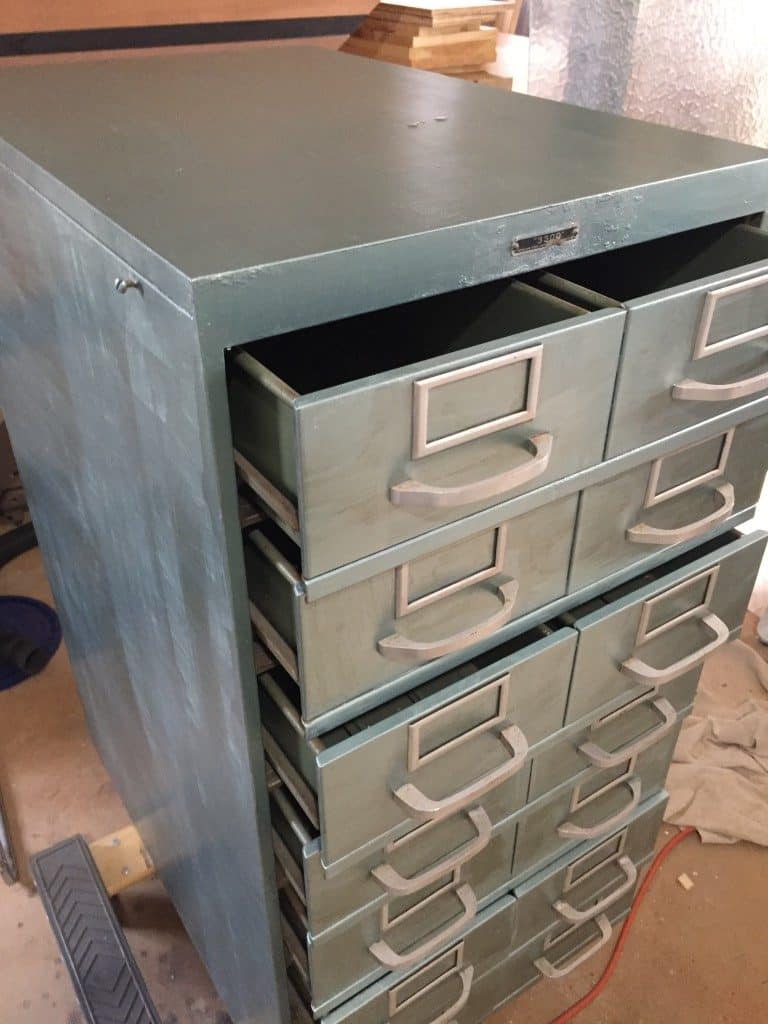 My vintage filing cabinet has received 1 coat of paint. I did NOT want to paint this thing. But hubby disagreed. It had been spray-painted on at some point, plus it had tons of rust.
So I primed all of the rust spots and gave it 1 coat of Modern Masters metallic paint in teal. When it came in the mail, I was so confused. It looked green online. The bottle is blue and the paint goes on blue, but it dried a bit more green. This paint is fabulous, by the way. Like nail polish, but water-based. It's so shiny!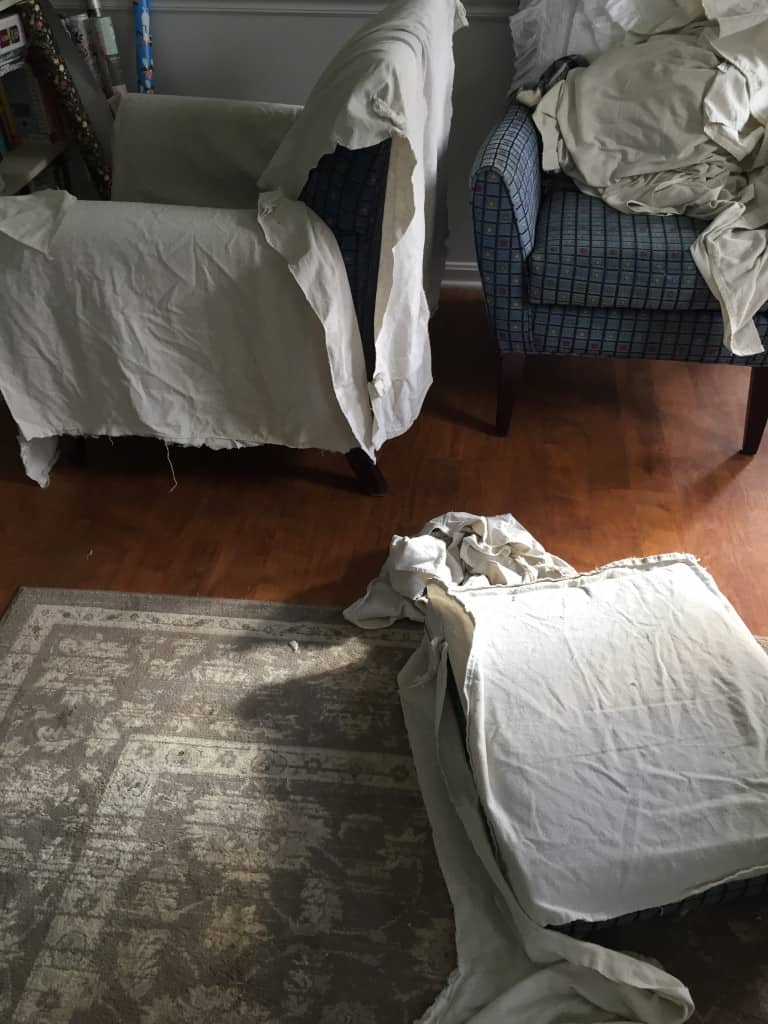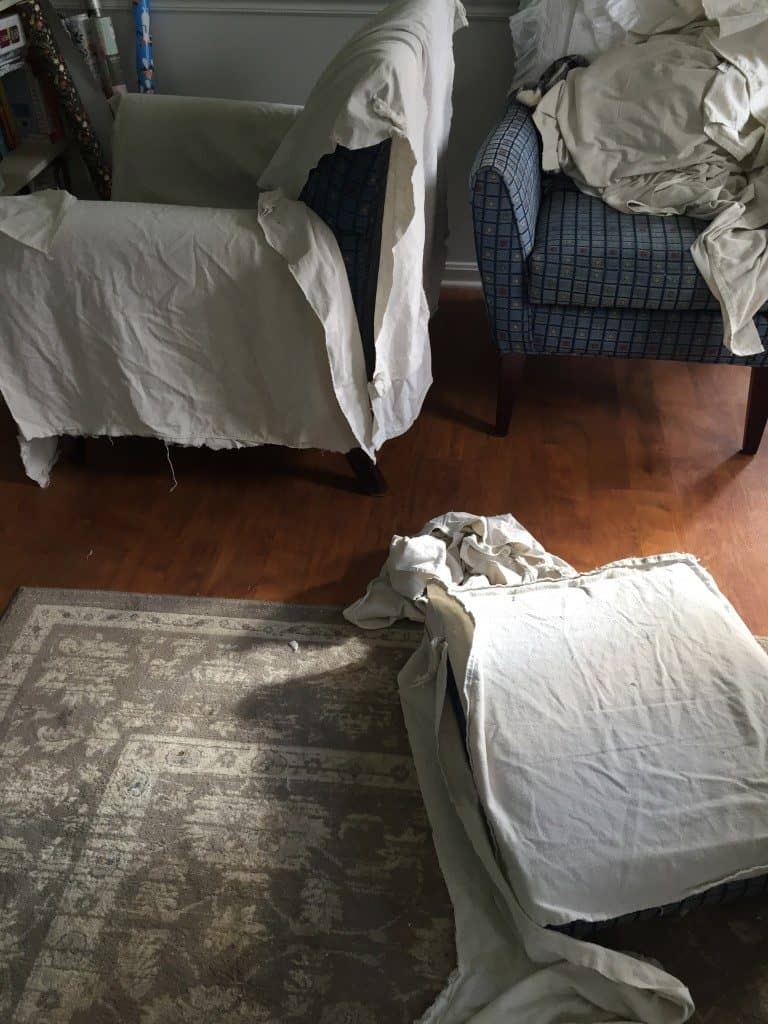 The slipcovers have also been started. And by started, I mean fabric has been draped over a chair. I'm using drop cloth fabric because it's cheap, thick, and indestructible. And because I already had some. I might need to buy another one to finish the job though. 
$100 Budget so far:
Modern Masters Primer $7
Modern Masters Bronze Paint $10
Modern Masters Blue Patina $6
Vintage chandelier $15
Chandelier crystals $17
Chandelier cord $6
Modern Masters Teal $12
Total Spent: $73
Remaining: $27
Still to do:
Rearrange and figure out a better floor plan
Make slipcovers – Still working on this
IKEA Helmer hack
Organize – waiting on filing cabinet
Finish painting dresser and install new knobs
Remove armoire from room
Install filing cabinet hardware in filing cabinet – I think I found some pieces that will work.
Hang curtains
Lighting – Rewire and hang crystals.
Bring in my vintage filing cabinet – One more coat of paint. I might build a rolling cart for it.
See the Reveal here!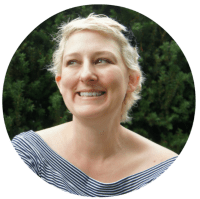 Emy is a vintage obsessed mama of 2 DIYer who loves sharing affordable solutions for common home problems. You don't need a giant budget to create a lovely home. Read more…