Welcome to week 3 of the ORC. Also known as the week where I worked to my breaking point every day and I still don't have much to show. As you may remember, I'm working on my kid's treehouse for the One Room Challenge, a challenge held twice a year by Linda of Calling It Home. On Wednesdays, the featured designers post and on Thursdays, the guest participants link up to join in the fun. There are so many amazing ideas that I'm honestly feeling a bit overwhelmed. This week, I spent much of my time working on the treehouse walls.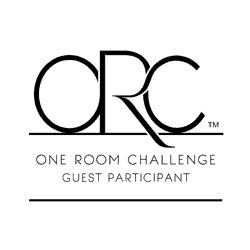 Here's a before picture to remind you that I started without interior treehouse walls.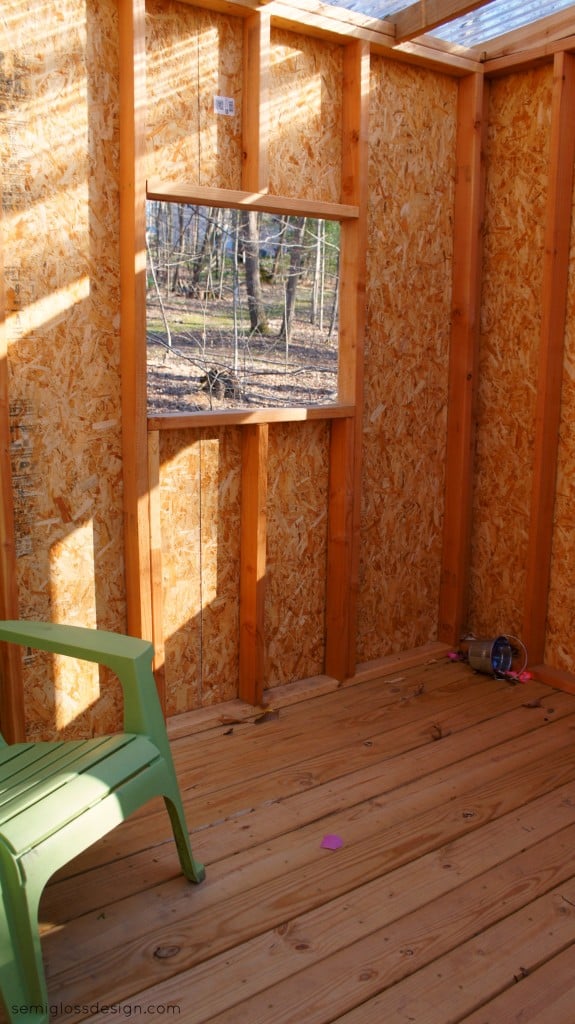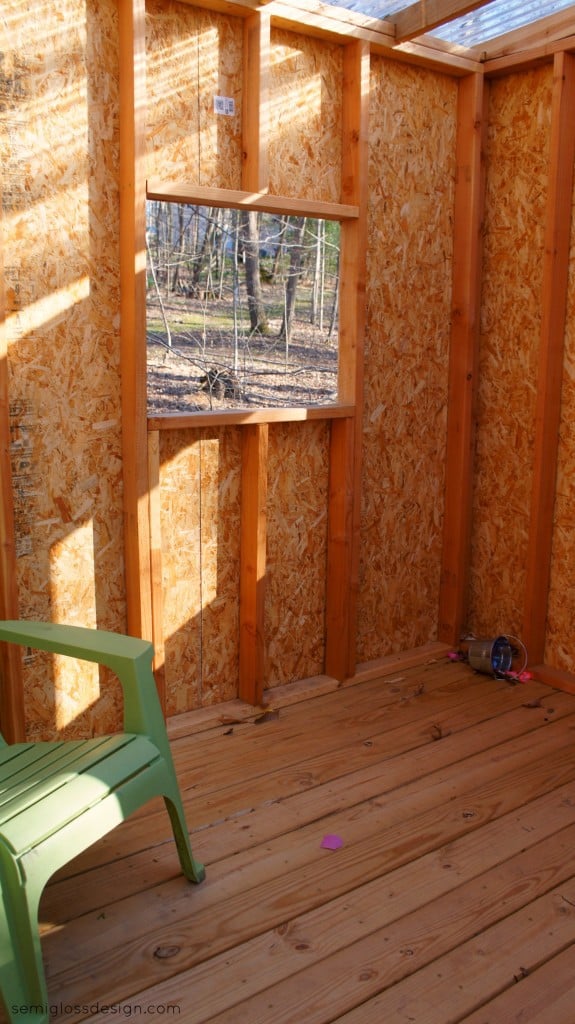 Raw plywood and studs. Not exactly cozy.
So I headed to the hardware store and bought 8 panels of exterior plywood and got it cut into 12″ strips to make shiplap walls. I had many reason for this:
Shiplap is awesome. I love the subtle texture.
Getting 4'x8′ panels home isn't fun or easy. Strips are easier.
Same for getting them UP a ladder and into a narrow doorway.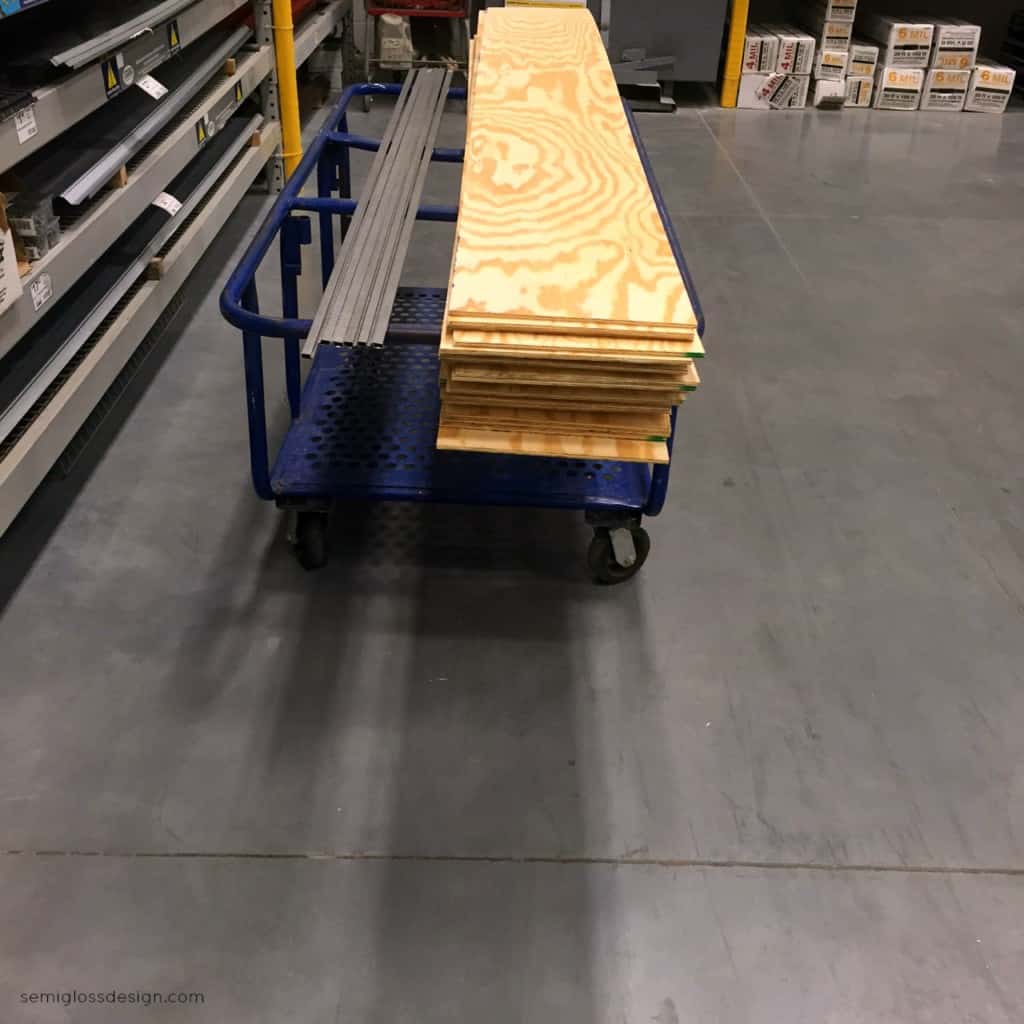 So shiplap it is! We brought it home and laid it out in the driveway so that I could paint them. They needed 2 coats and it took 2 days of back breaking painting. Seriously this was painful, but also led to me winning my Fitbit challenge for the week. 😉 I chose the SW color, Contemporary Gray. I would have loved white, but white is never a good idea here in the woods. Also, it would have been blinding in the winter. A medium gray blends decently from far away. It was a very disappointing choice to my daughter. I keep assuring her that the color will come.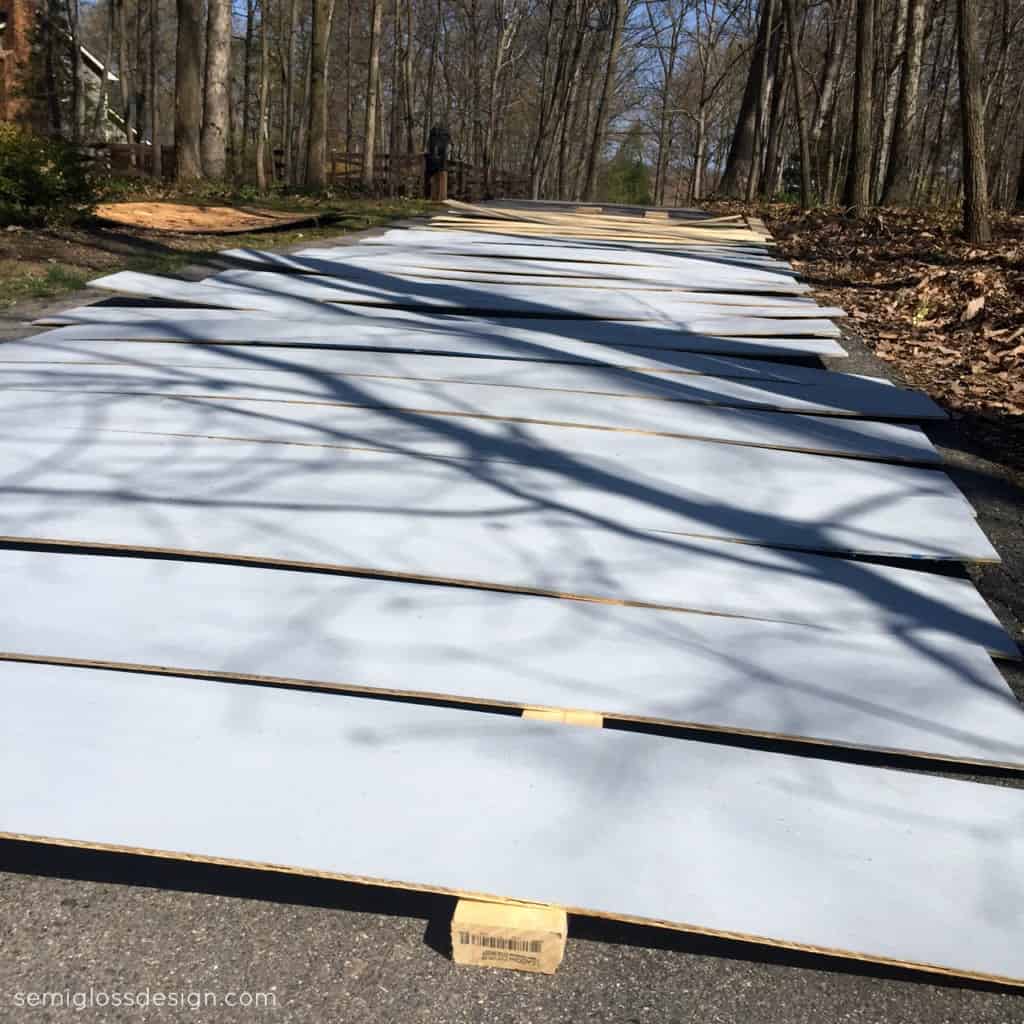 We took it out to the treehouse and I measured them and yelled down measurements to my husband for cutting. I used a pneumatic nail gun to attach them to the studs. And tada! We have treehouse walls! Painting them took much longer than installing them.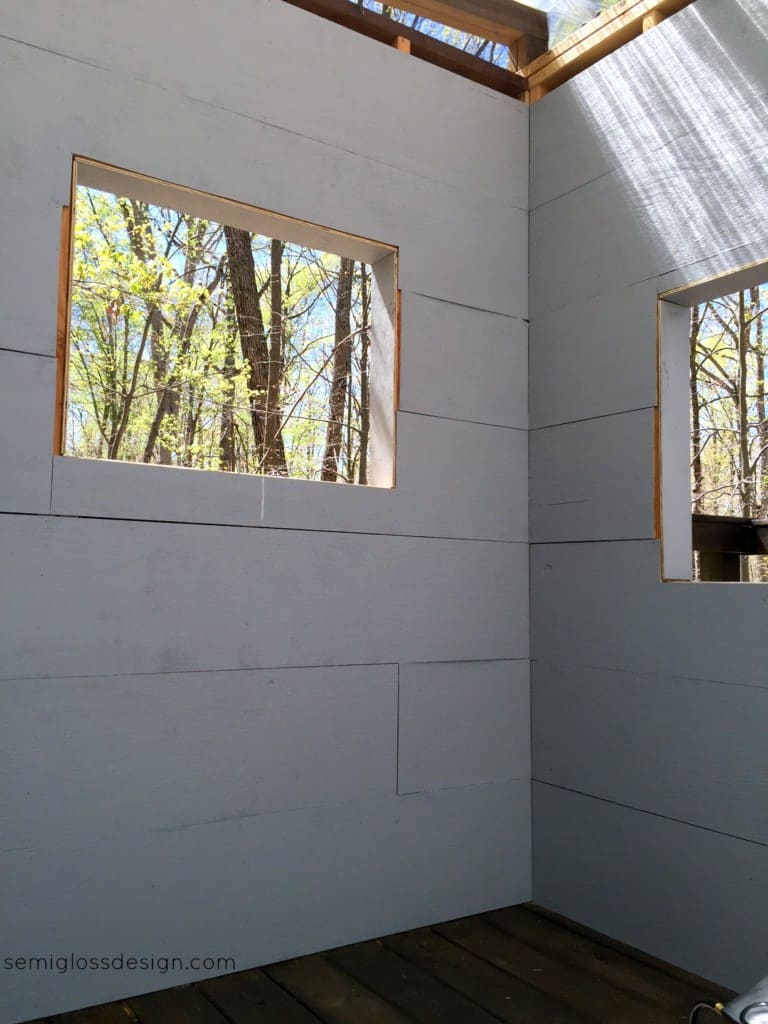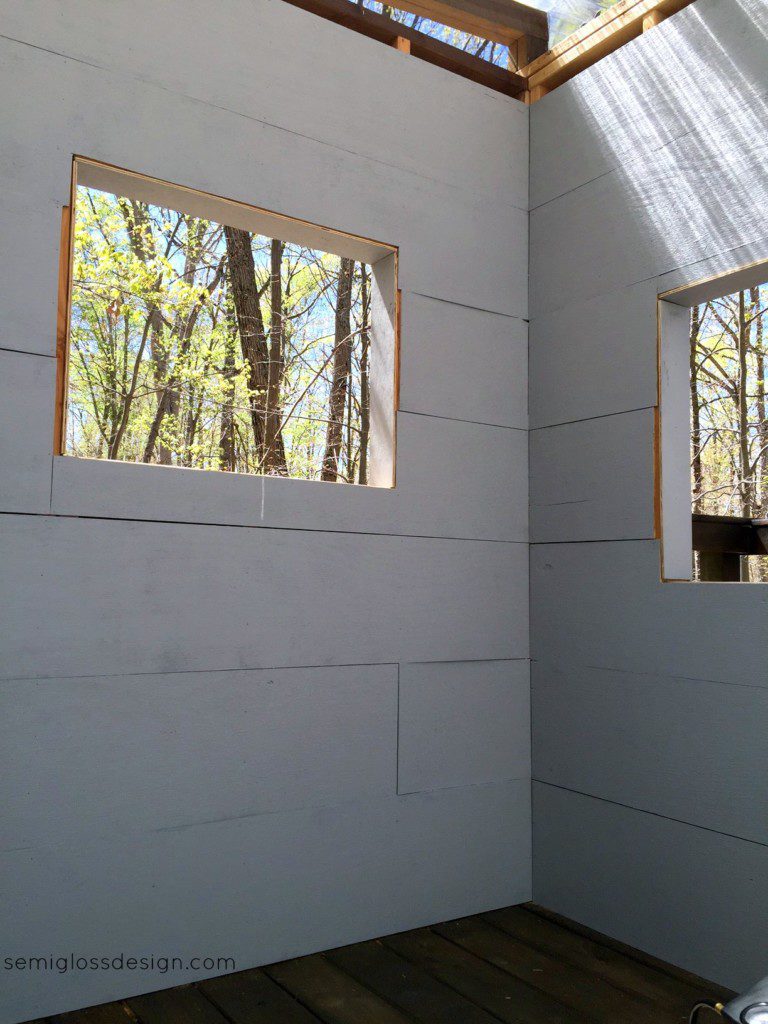 We still have a few tiny parts at the top to finish, but before we did that, we added screen to the openings. Bugs are a problem, especially mosquitoes. It's already helping and there are no window screens or a door yet! The wasps like to fly in at the top.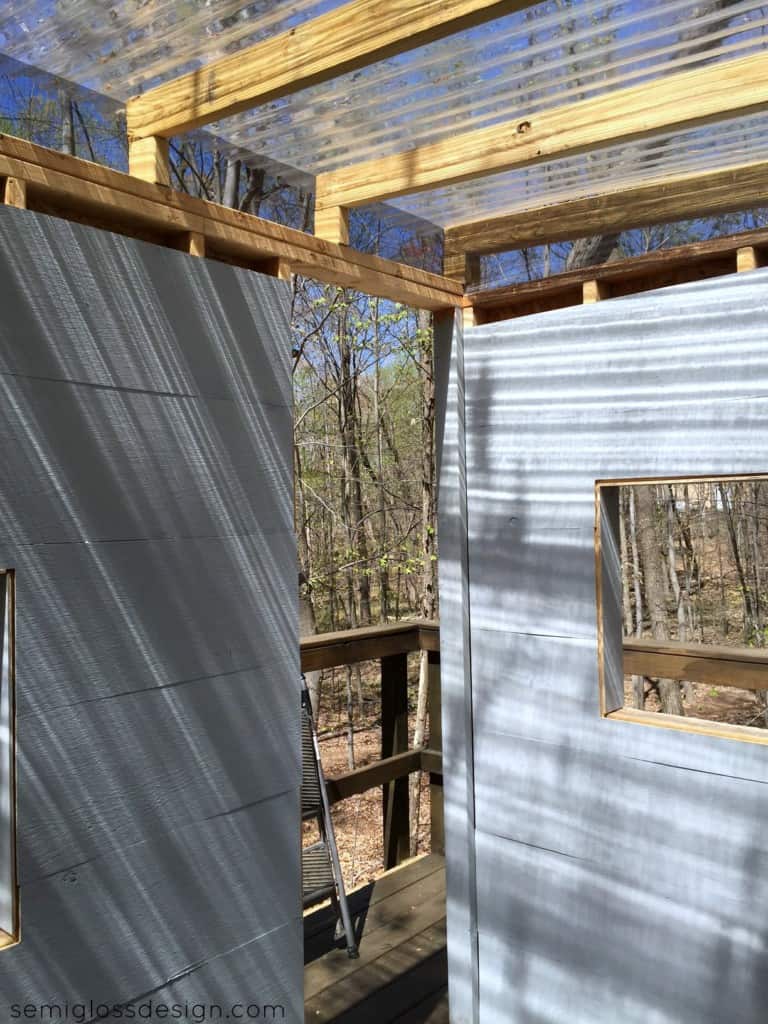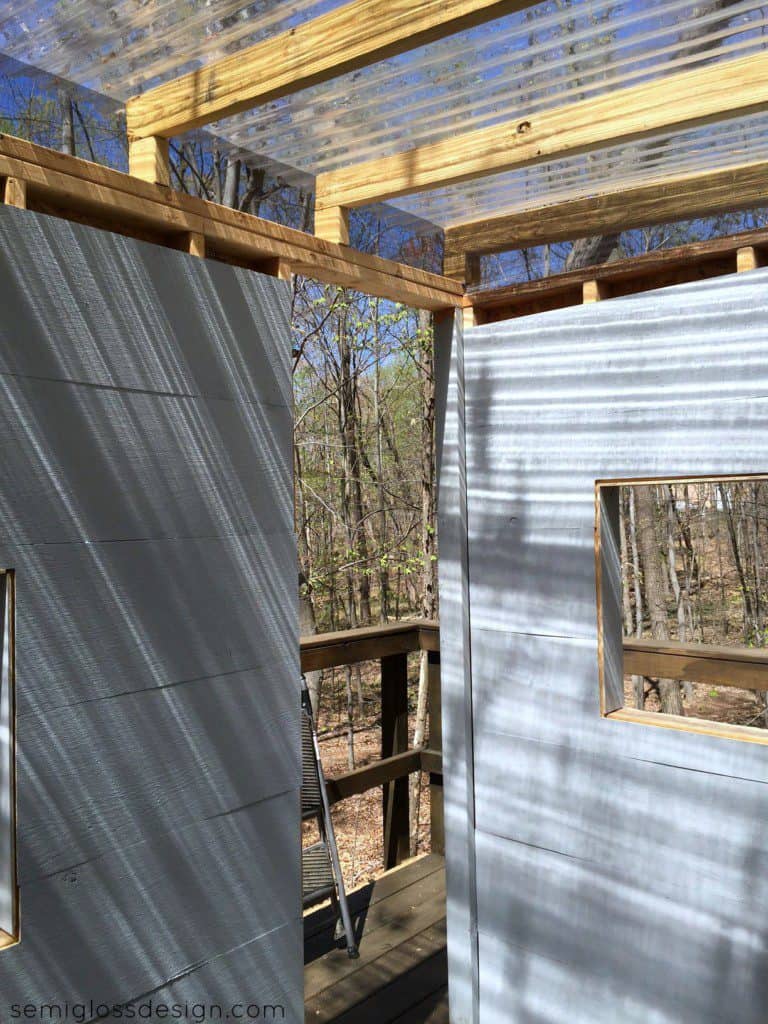 On Sunday, we took some time off and went to my favorite flea market where we scored big time. We bought a hammock and it's already a favorite for the kids. It's going to be so pretty once I add pillows.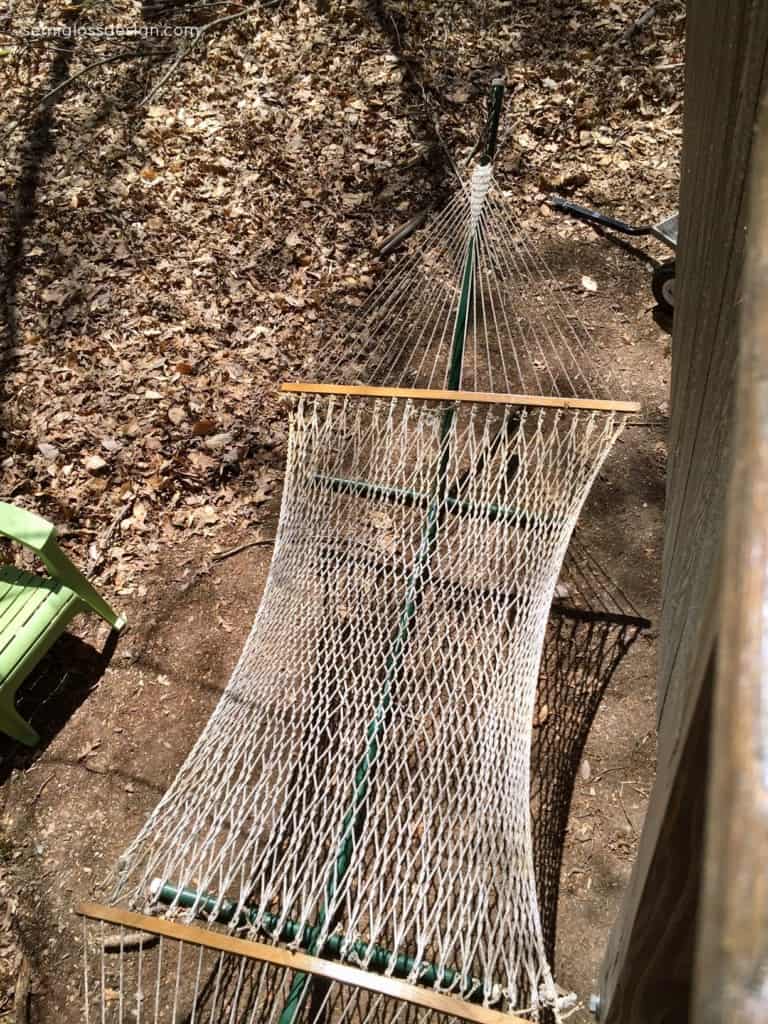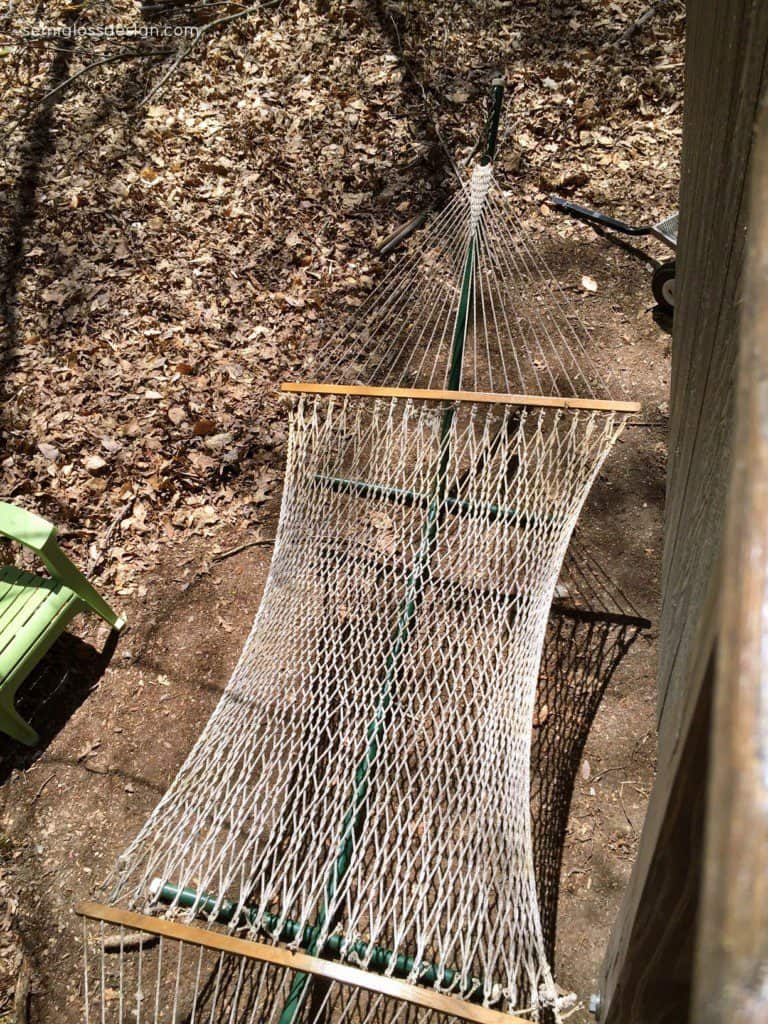 Still to do:
Window screens
Window trim
Door trim
Screen door
Shop! (Already started)
Decorate and make pretty!
Plan a party.
I'm so close to the fun parts. Fingers crossed that I get there soon.
Linking up: Calling It Home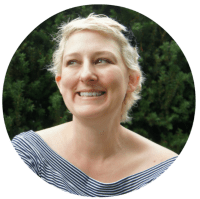 Emy is a vintage obsessed mama of 2 DIYer who loves sharing affordable solutions for common home problems. You don't need a giant budget to create a lovely home. Read more…