Week 2: ORC Kitchen Progress
It's week 2 of the One Room Challenge and I'm already behind. I was hoping to get all of the demo and repair done this past weekend, but life had other plans.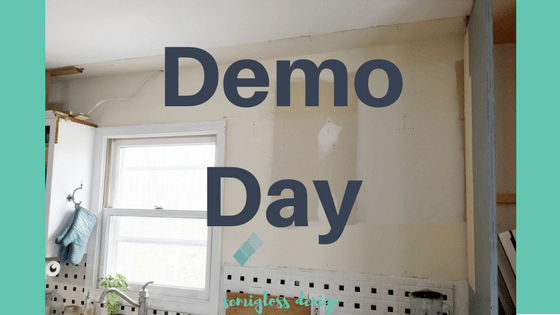 I'm a guest participant in the One Room Challenge. There are 20 featured designers and over 200 guest participants who are also making over rooms in their homes. In just 6 weeks, I'm giving my kitchen a mini makeover. It's the room where I spend a ton of time, so I'm trying to make it prettier on a budget without major renovation. I've been slowly working on this room for over 3 years, so I'm ready for it to be done!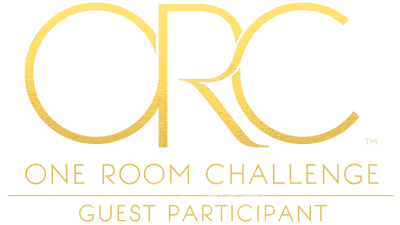 Kitchen Progress this week
This post contains affiliate links. By purchasing an item through an affiliate link, I earn a small commission at no extra cost to you.
Demo!
We removed the cabinets and some of the soffit. The cabinets were custom built and installed much better than we anticipated. At one point, the cabinets were hanging by 1 screw and still wouldn't budge. Luckily my husband loves demo and power tools.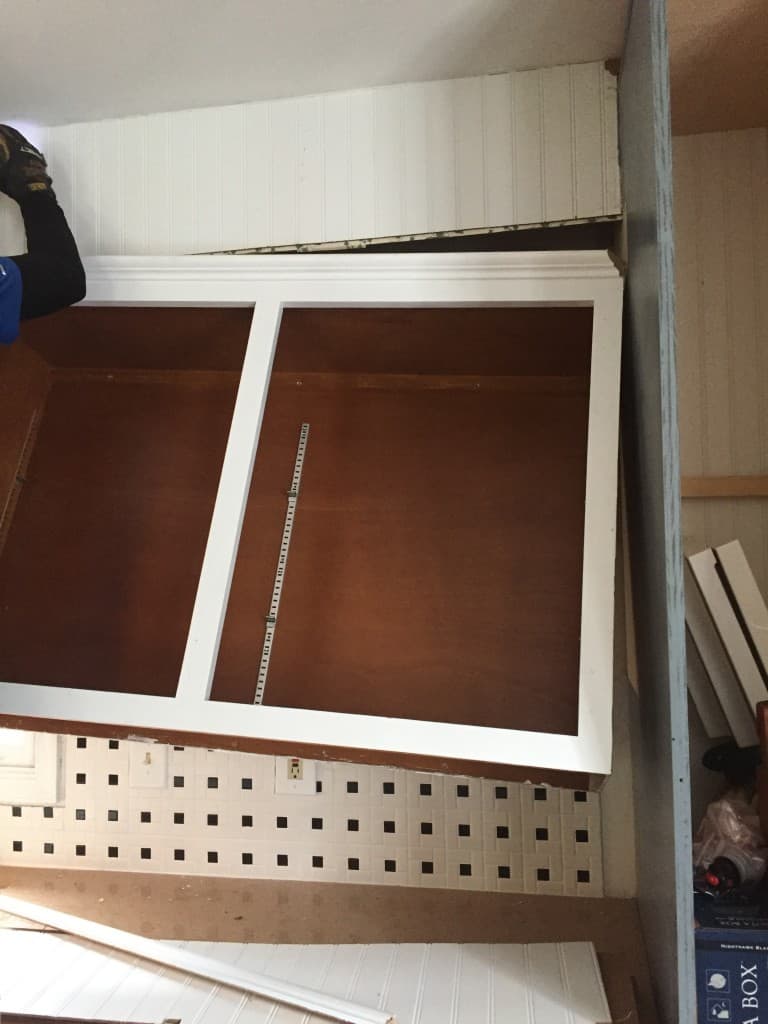 The best laid plans…
I was hoping to get the walls repaired and painted by now, but I haven't been feeling well. To be honest, I haven't felt well in months, but I've done a decent job of faking it. This past month has been pretty rough with pain waking me almost every night. I've had more bad days than good days, so I finally went to the doctor. I went in November, but they dismissed me and told me they had no idea what was wrong.
On Monday, I ended up in the ER and after lots of tests that will probably cost me a million dollars, I found out that I have 2 cysts that are probably the cause of my pain. I knew about the one, but my doctors keep telling me that it's so tiny there is no way it's causing me pain. So I have another appointment tomorrow to figure out what to do. I have pain pills, so I'm hoping to get a bit done today. I took one this morning and now I'm high AF. The pain is dulled, but still there. I really just want to go back to bed. But deadlines, right?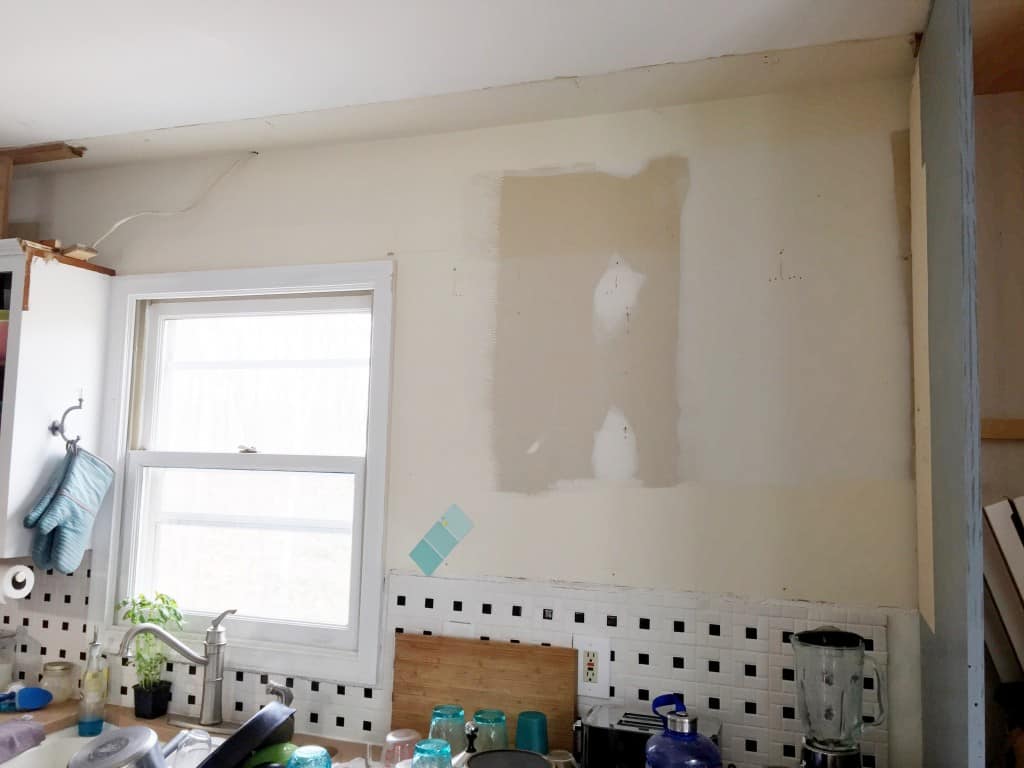 So this is where I'm at right now. I thought I had cleared enough space for everything, but I don't think I did and these dishes are making me twitchy. I'm in the ugly phase of renovation and my patience is lower than normal because I don't feel good.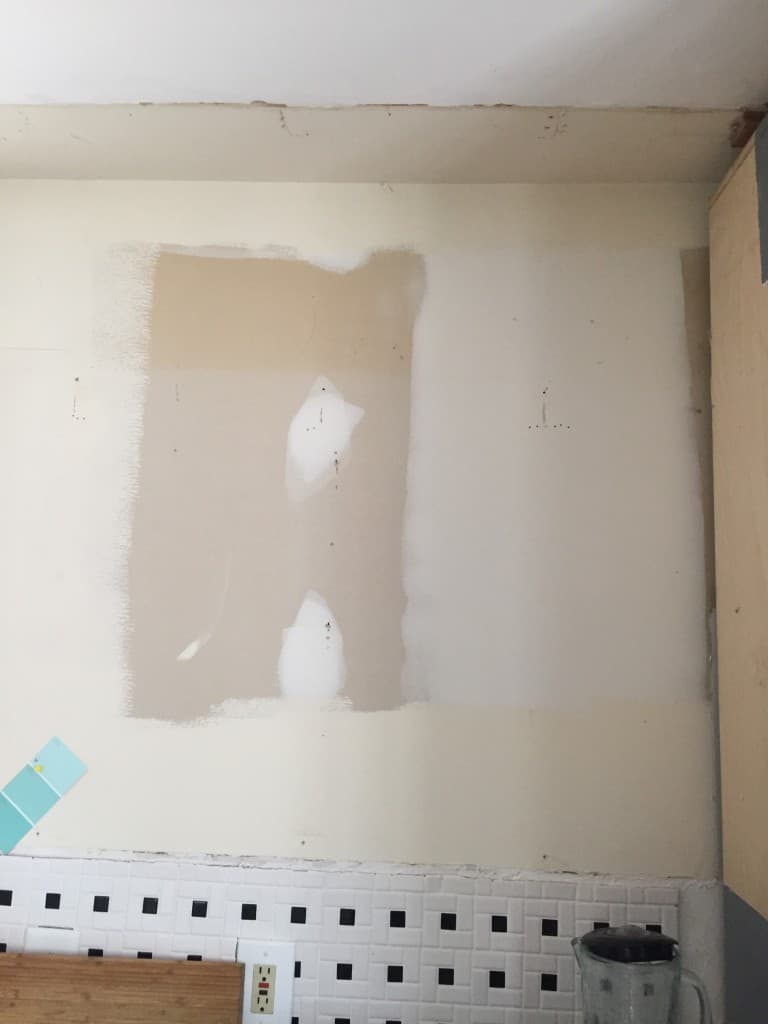 These walls need to be repaired and painted. I think I can manage that while hopped up on painkillers. I'm considering painting the walls a lighter version of the turquoise that is in my dining room. The current gray is fine (BM Wickham Gray) but it's a bit depressing in this endless winter we are having. I need color.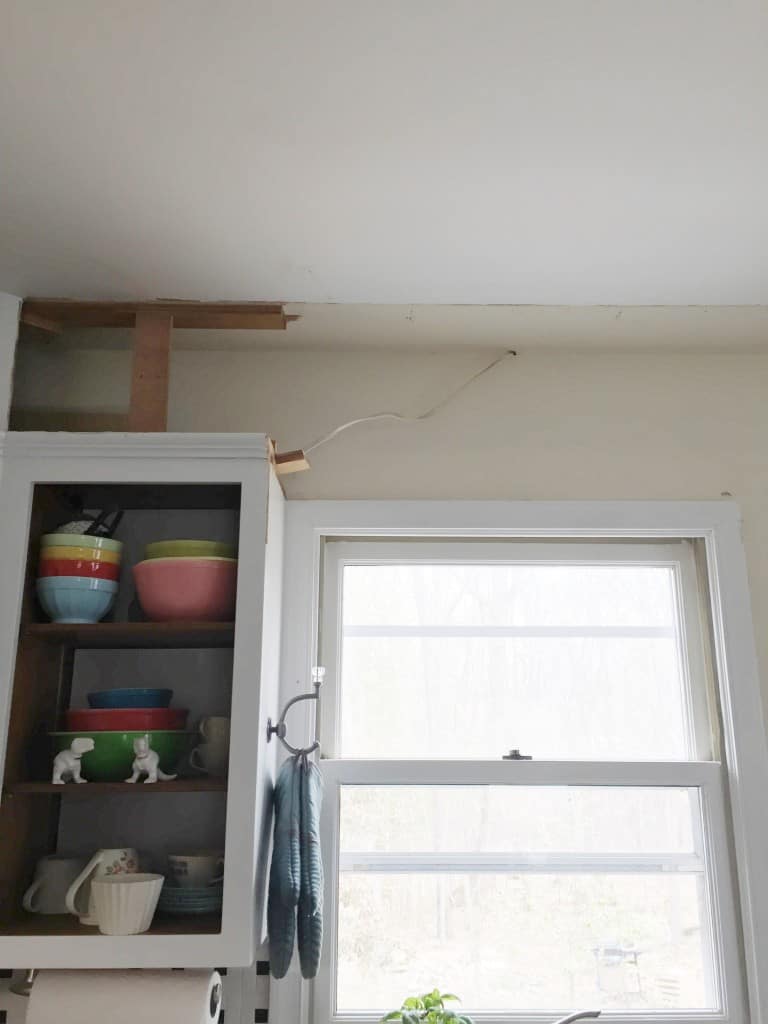 Removing the wood from the front of the window lets in so much extra light. But, yeah, lots of repairs to finish. Also, who needs a junction box for lighting, when a hole with a wire works just as well?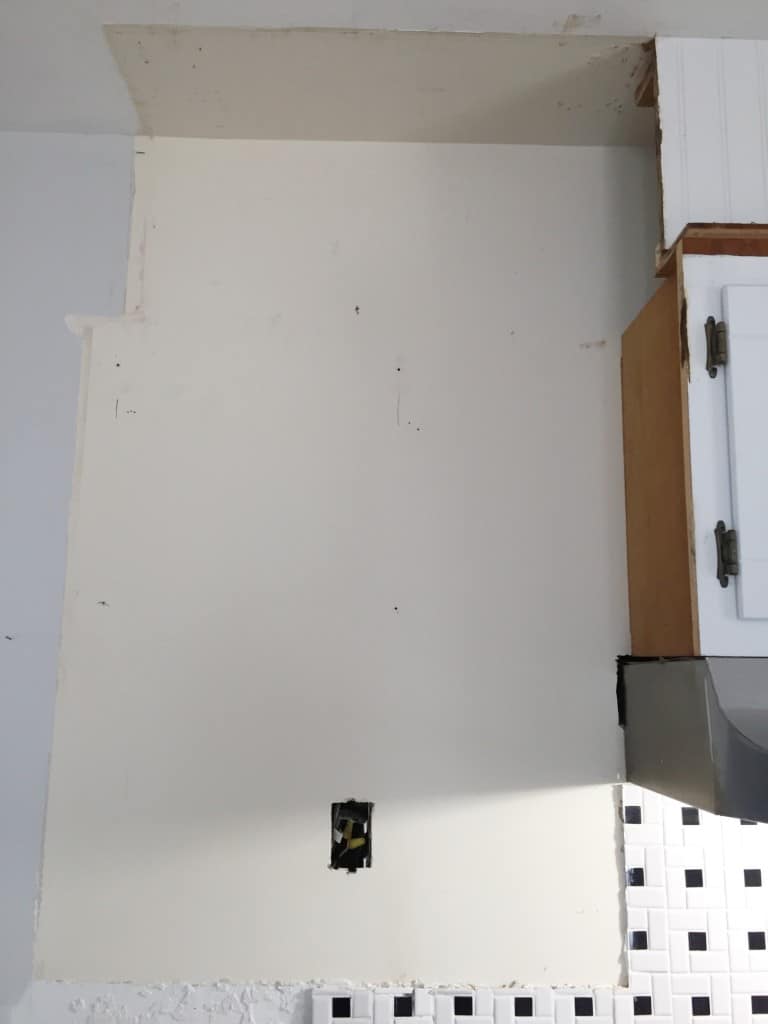 Add tile repair to my to-do list. That hole in the wall was an outlet, so I guess that needs to be fixed as well. The hole by the vent hood will be covered, so I'm not stressing about that.
And because these pictures are ugly, I'm going to repost a pic of my mood board.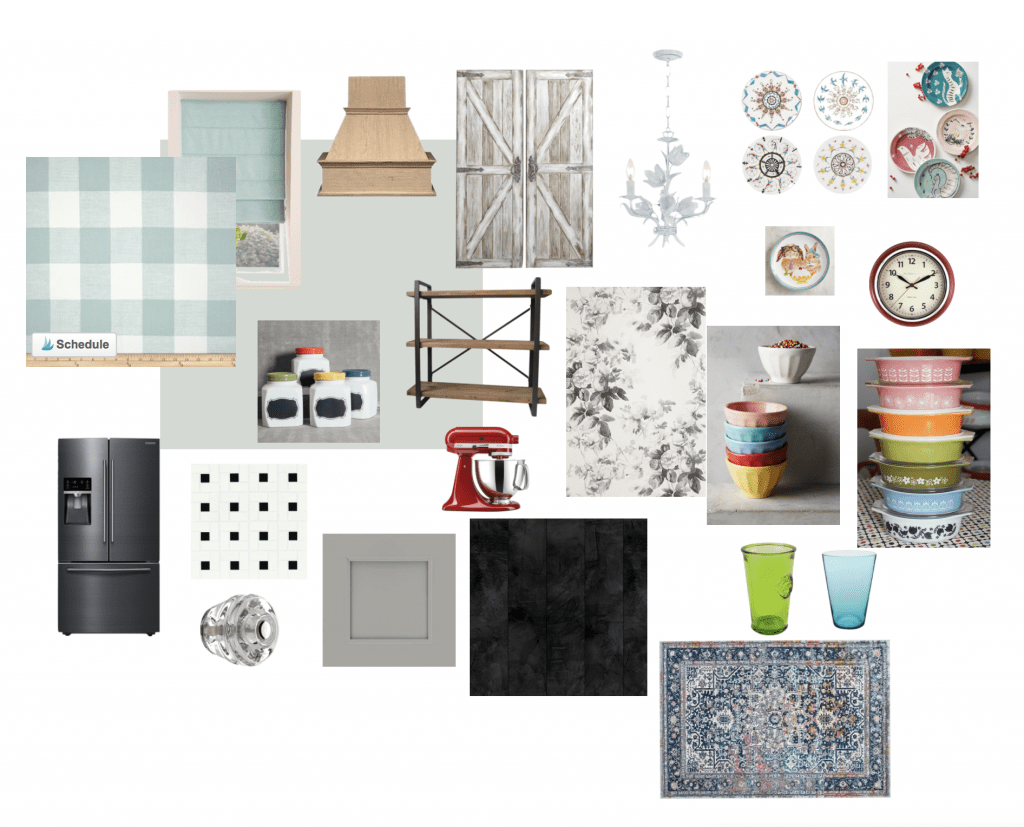 Next week, I'm hoping to be feeling better and hopefully have the walls repaired, painted and shelves hung. I'm super excited about the concrete counter overlay, so if I'm feeling up to it, it might happen too.
Also, seriously contemplating this chandelier:
What a beauty! And 18 bulbs sounds amazing. There can never be enough light in a kitchen.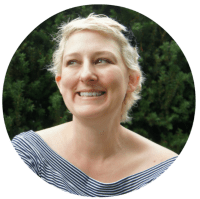 Emy is a vintage obsessed mama of 2 DIYer who loves sharing affordable solutions for common home problems. You don't need a giant budget to create a lovely home. Read more…