ORC Kitchen Makeover Week 4 Update
Late post! Not for lack of progress though. I spent last weekend in a bit of a daze and when I felt well, I worked. This has probably been the roughest One Room Challenge that I've ever participated in. A kitchen update is hard on it's on, but throw in a pretty busy schedule and unexplained illness, and well, it's easy to fall behind.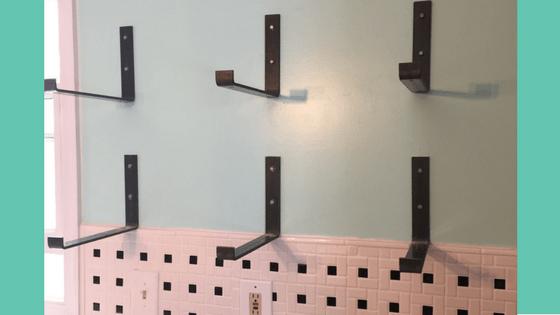 If you're new here, I'm Emy and I live with my family in central Maryland. I enjoy doing weird stuff to my house and blogging about it. My kitchen is getting a mini makeover in just 6 weeks. I joined the One Room Challenge to find motivation and inspiration with over 200 other guest participants.
I had a mini surgery last week and it was about as fun as expected. To add insult to injury, they didn't find anything wrong. So I'm not sure what to do from here. Thanks goodness for painkillers and distraction. I haven't really let myself think about it yet because I'm just not ready to deal with it emotionally. I have too much to do.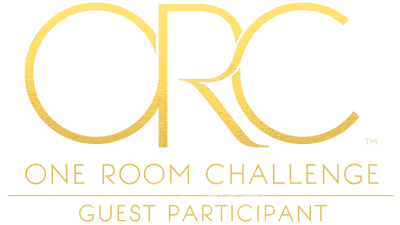 Progress
Last week, I had painted my walls. I spent time fixing my unfinished tile job, which took all day. This tiny little tiles took forever to fix. It looks lovely now though. I also gave the ceiling a nice touch up paint job. It could probably stand to get an entire new coat of paint, but I despise painting ceilings, so I'll procrastinate that job for a bit longer.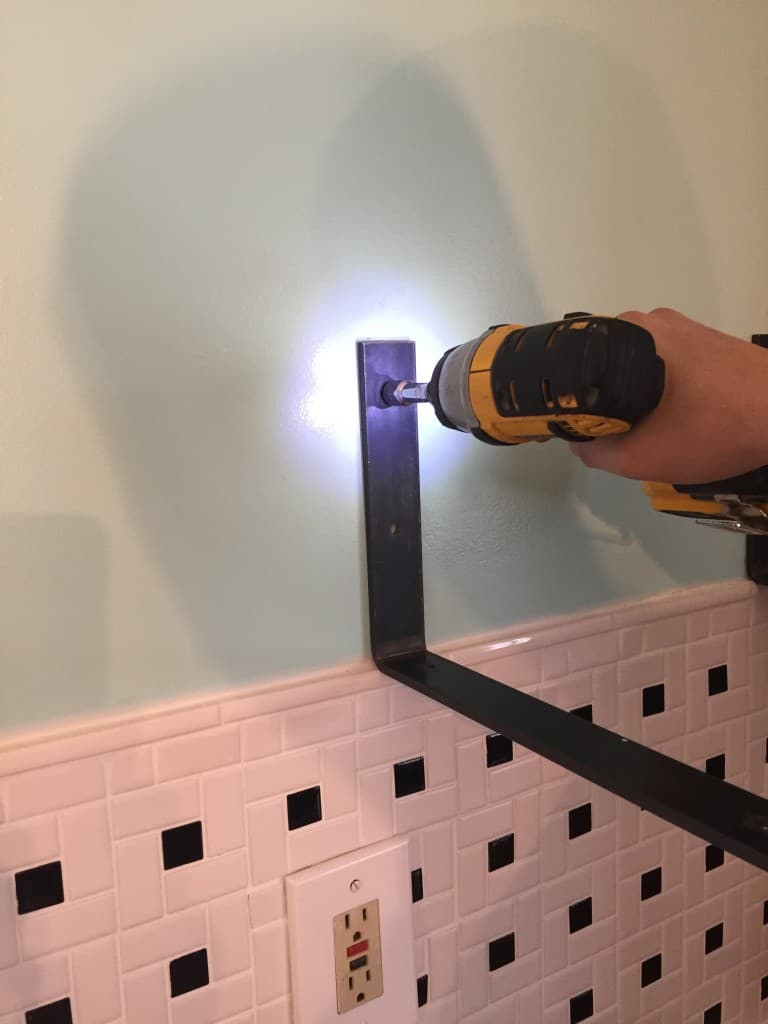 Since then, we started installing the open shelving. I LOVE these brackets so much. They're incredibly strong, yet minimal. The wood is stained and ready to be installed, but it's easier to work on the countertops without them in place right now.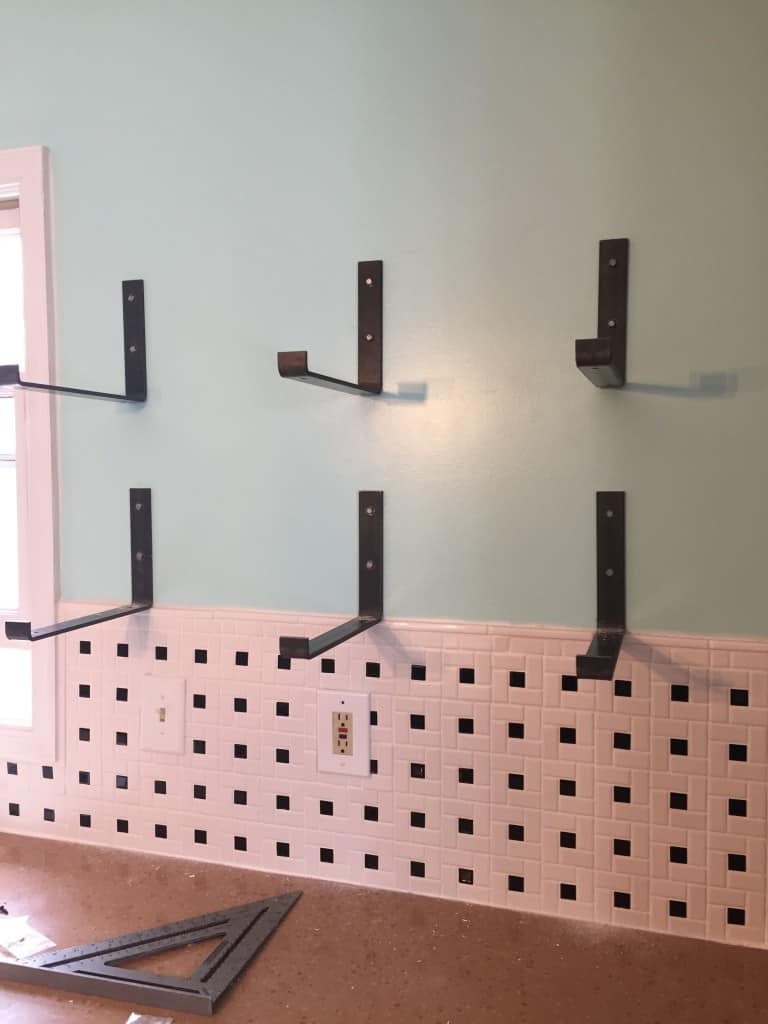 Which brings me to a sneak peek of the countertops!!
They make me want to sing. I'm doing a concrete overlay treatment for my countertops that I believe are the ugliest quartz countertops known to man. Yes, they're expensive and extremely durable, but that color is like vomit. Seriously. When you pick expensive finishes for your home, stick to true neutrals.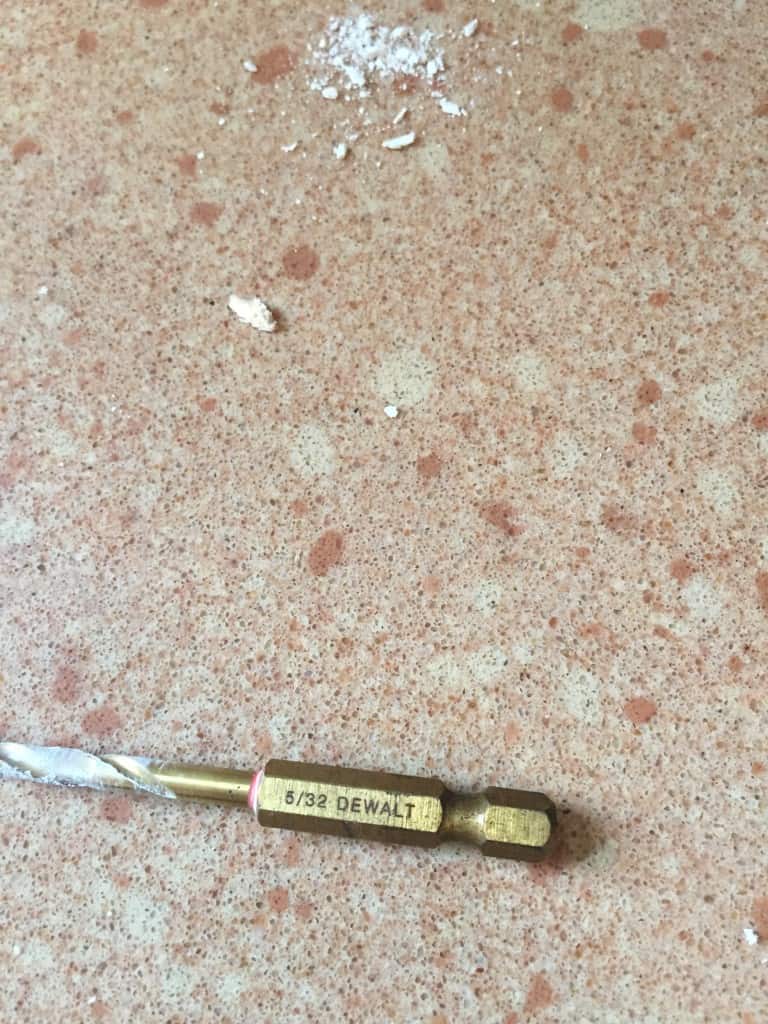 The concrete overlay is going so well and a full tutorial will be written once it's done.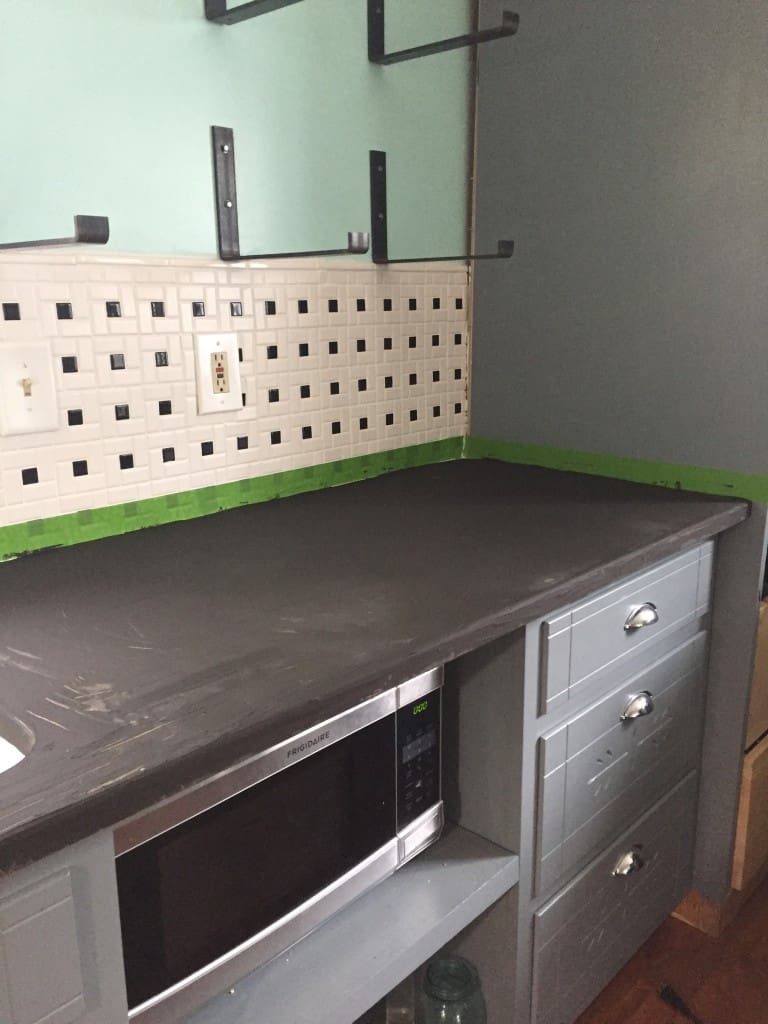 There's still so much to do!!
Still to do
Fix tile. We cracked some off when we removed the cabinets. I'm also adding trim tile to the edges for a nice finish.
Touch up ceiling paint. The ceilings look bad where we removed cabinets.
Stain wood for shelves. It probably needs to be sanded too.
Hang shelves. I'm counting this as done.
Finish pantry and doors. The remaining shelf is 95% built and needs to be installed.
Make stove hood cover. I've simplified the design, so I'm hoping it's quick.
Fix trim.
Replace light above sink. We have the fixture, just have to make some modifications.
Concrete overlay on counters. About halfway done.
Stencil walls? This will have to wait.
Roman blind? Since I changed the wall color, I need to choose a new fabric, so this might wait as well. Maybe bamboo instead?
Add art
Style and photograph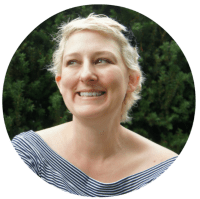 Emy is a vintage obsessed mama of 2 DIYer who loves sharing affordable solutions for common home problems. You don't need a giant budget to create a lovely home. Read more…