Learn how to make a table runner for your table. You might also like these ombre curtains.
This black and white buffalo check table runner is perfect for any time of the year. I made it for a holiday table, but the classic pattern works all year long.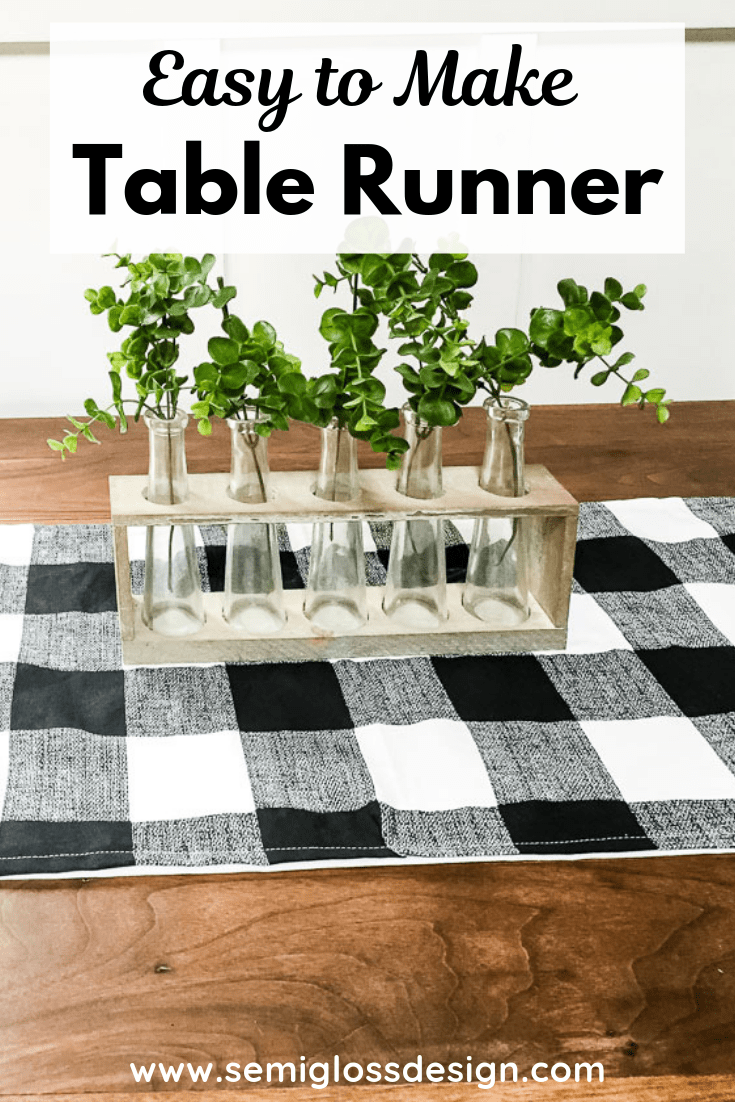 I don't love taking the time to sew, but this table runner only took about 30 minutes to make. If you can sew a straight line, you can make this.
Table Runner FAQs
How long should a table runner be?
A table runner should be at least 6″ longer than your table on each side.
How much fabric do I need for a table runner?
I used about 2 1/2 yards of fabric for the main fabric and another 2 1/2 yards for the backing. This allows you to cut a seamless length of fabric without piecing it together. You can also add batting to the inside of your runner, but it gives you a puffier looking runner.
I prefer thinner table runners without batting for a more modern look.
How to Make a Table Runner
Supplies Needed
This post contains affiliate links. By purchasing an item through an affiliate link, I earn a small commission at no extra cost to you.
Figure out your dimensions. Table runners should be about 6-10″ longer on each end of your table and about 1/3 of the width. So if you table is 48″ square, your runner should be between 60″ and 68″ long and 16″ wide. When you cut your fabric, you need about 1″ more on the length and width.
Cut your fabric to that length and width. I find it easier to rip fabric to get a straight line. Snip where you want it to get started and rip lengthwise. (I measured 17″ and snipped there, so I could rip the length of the fabric.) Then I cut along the width to get 72″.
Do the same for the backing fabric.
Pin the fabric together, right sides together.
Sew around the edges. When you get to a corner, lift the foot to pivot the fabric with the needle in the fabric.
Leave an opening in any side.
Clip the corners. This reduces bulk when turned right side out.
Flip the runner right side out, being sure to poke the corners out.
Your table runner will look pretty fluffy at this stage. Iron it, being sure to press along the seams well. Iron the part you left open as if it is sewn shut (tuck it inside.)
It's still not great. But a top seam will make it perfect. Sew along the edge of the runner, using the edge as a guide for the seam allowance. Sew over the part that you left open to close it.
Your runner looks great! This is the same method that I used to sew my dyed shibori fabric into table runners!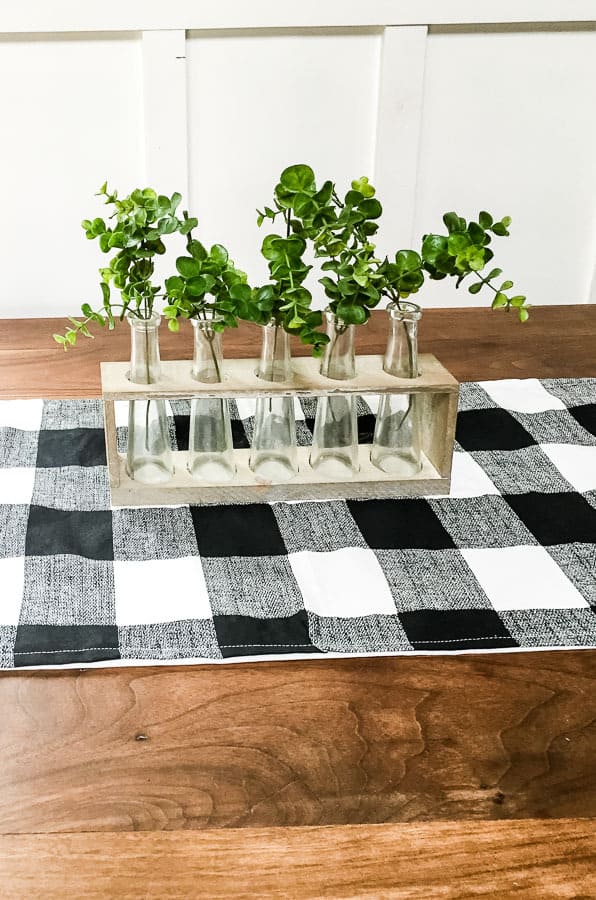 If you don't want to make your own table runner, here are some great ready made options!


Pin for Later!