Camp Blanket-Inspired Placemats
Love the look of vintage Hudson Bay blankets? Me too! Learn how to create your own camp blanket-inspired placemats for your table. These placemats feature bold stripes for a fun pop of color. You will love how easy it is to make!
You might also like this easy-to-make table runner.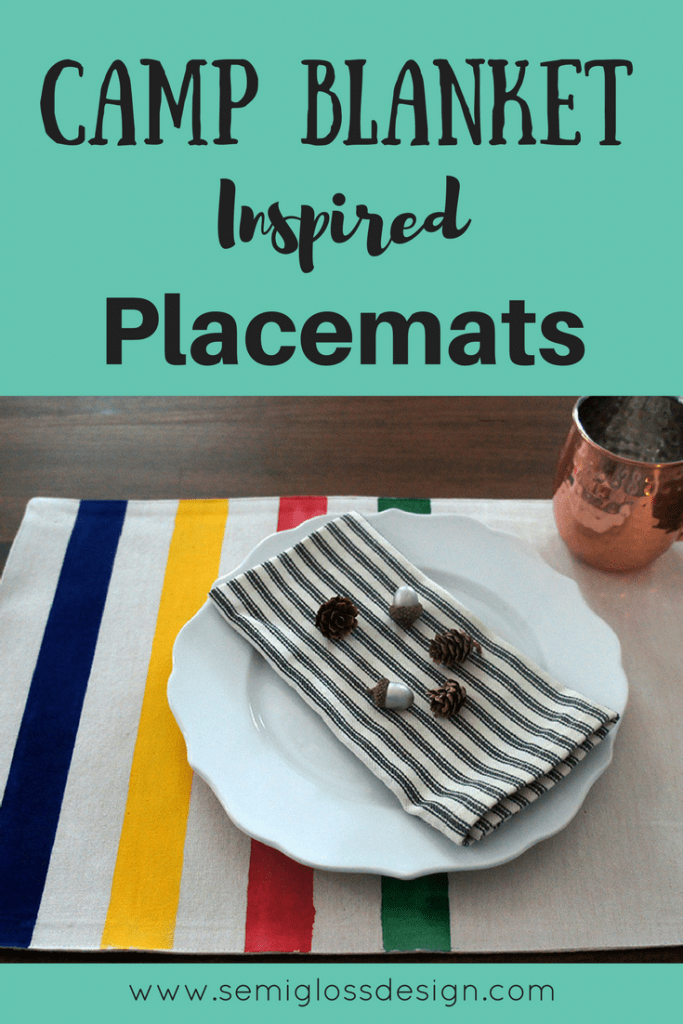 This post contains affiliate links. By purchasing an item through an affiliate link, I earn a small commission at no extra cost to you. As an Amazon Associate I earn from qualifying purchases.
How to Make Camp Blanket-Inspired Placemats
Supplies Needed
Tape off your stripes. I used the width of the tape to help decide the width of the painted stripes. Press the edges of the tape down firmly.
Mix your paint colors with fabric medium. It's not an exact science, so I don't have a ratio of paint to medium. You just want your paint to be thinner because it makes it easier to paint on fabric.
Start painting the stripes. Wetting the brush and painting a bit of water on the fabric first helped the paint go on easier. It also thins the paint a bit, so be careful. Don't add too much paint or your stripes will bleed.
Continue on to the next color until done. For the color order, you can look at photos of the brand that you like. I used reference photos of the Hudson Bay Company blanket for this order. Some blankets don't use green at all. It's up to you. 
Pull off the tape and let the placemats dry. I was able to reuse my tape for the other 3 placemats. The excess paint had mostly dried by the time I reapplied it to the next placemat. Be sure you press down the edges well. 
When the placemats are dry, iron them with a warm iron to set the paint.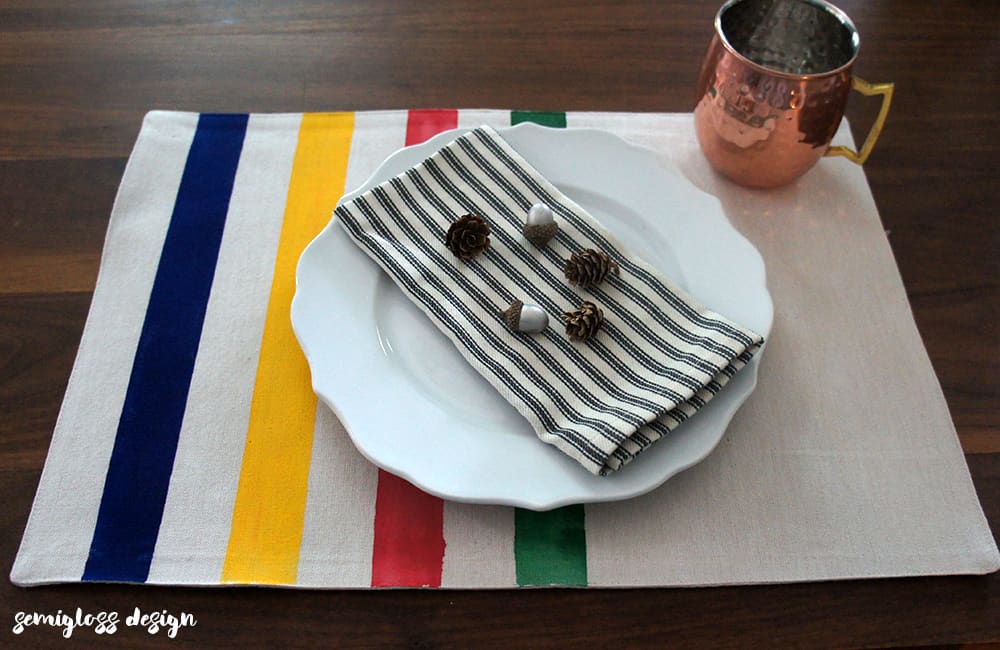 Get the look!
Plates | Napkins (similar) | Copper mugs
You might also like:
Pin for Later!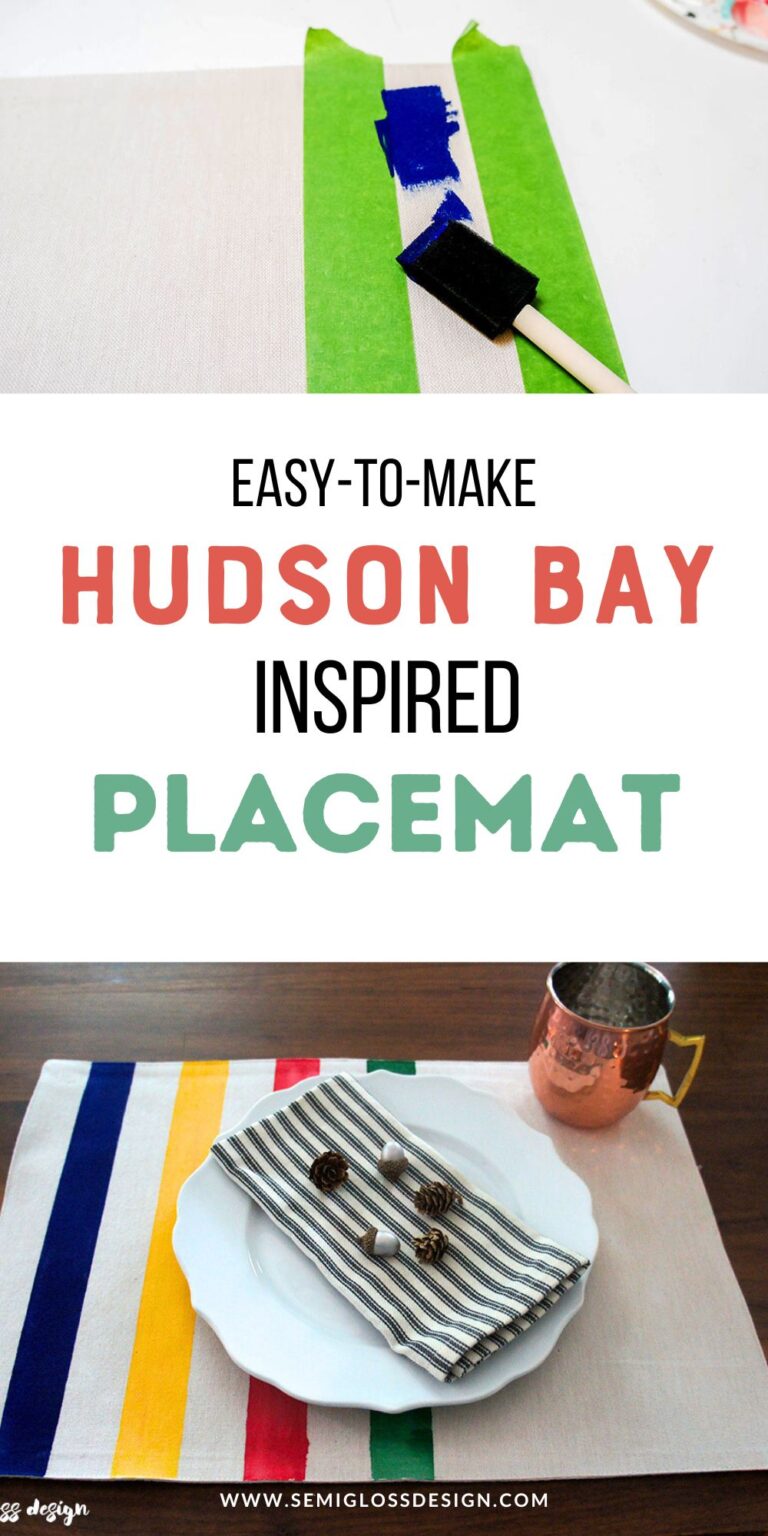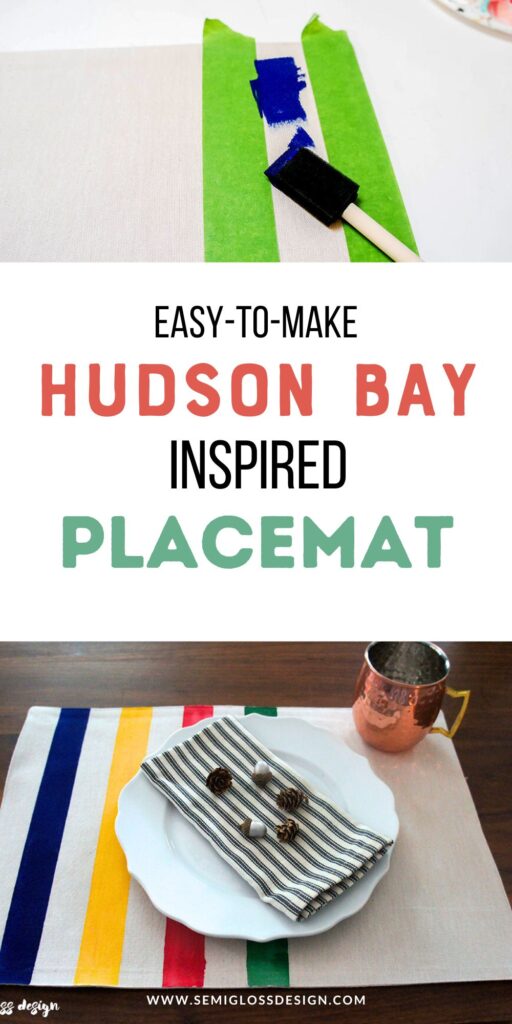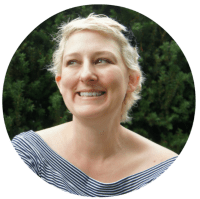 Emy is a vintage obsessed mama of 2 DIYer who loves sharing affordable solutions for common home problems. You don't need a giant budget to create a lovely home. Read more…