How to Coordinate Rugs in an Open Floor Plan
Learn how to coordinate rugs in an open floor plan.
My dining room is open to my living room/office, kitchen, and entryway. All of those rooms have crazy-colored rugs. Choosing a rug for my dining room that coordinates with the other rugs took a little thought.
Today, I'm sharing how I chose a rug to coordinate with my other crazy rugs.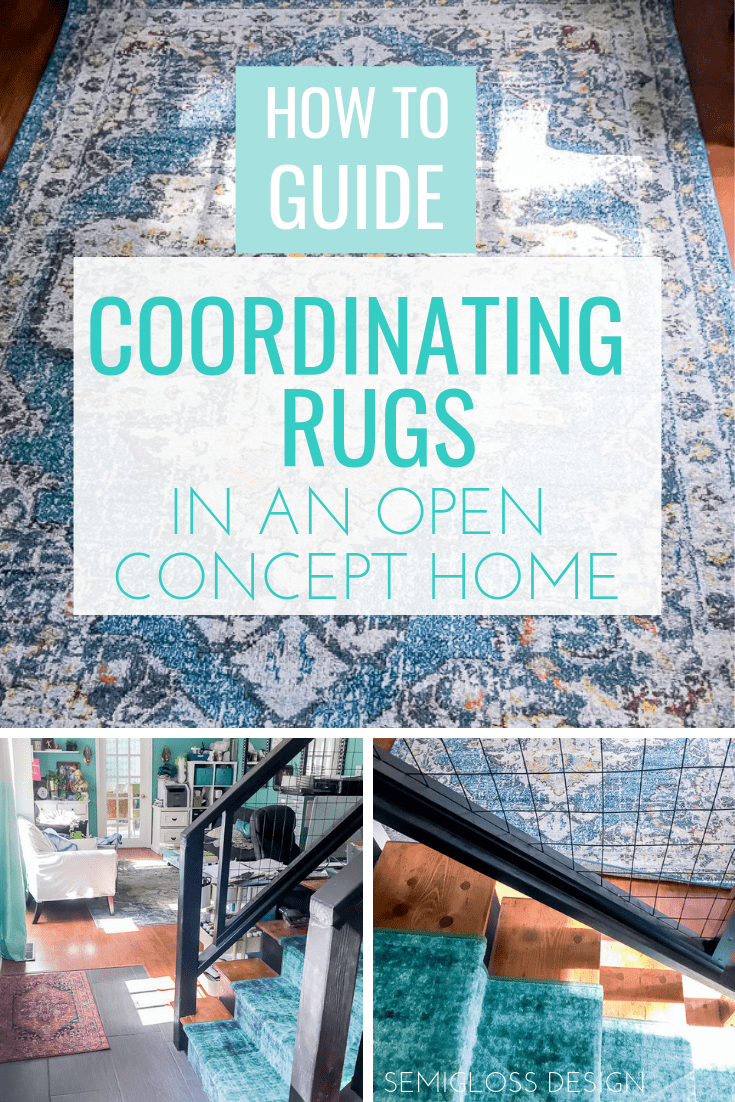 This post contains affiliate links. By purchasing an item through an affiliate link, I earn a small commission at no extra cost to you.
This is the rug I chose for my dining room. It's sold out now, but here's a similar rug.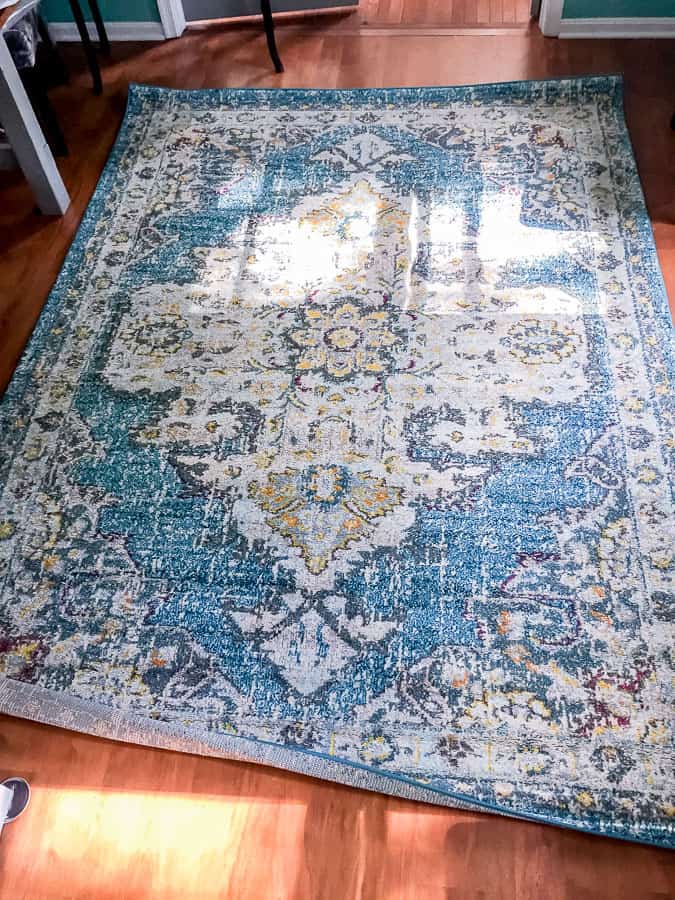 How to Coordinate Rugs in Adjoining Rooms
Whether your house is open-concept or you just want to know how to pick rugs for adjoining rooms, it takes a little bit of planning to have a cohesive look.
My personal preference is bold, colorful rugs.
I love how well they hide dirt (I have a labrador who sheds like crazy and 2 kids, plus I live in the country surrounded by mud apparently.)
These rugs are inexpensive, so if they got ruined, I wouldn't be out of tons of money. And they make me happy.
Coordinating rugs doesn't have to be hard.
Use some of these guidelines to get you started. Decorating "rules" are not set in stone. Breaking them is part of the fun.
Mix, Don't Match
I'm not a fan of anything matching. Matching rugs* would look as bad as a 3 piece living room suite from the discount furniture store.
It would be pretty boring if all of my rugs were the same. In my home, I have mismatched stair runners (due to a shipping error) and I love them!
*If you choose neutral rugs, matching looks fine. For instance, seagrass rugs look great together. Consider layering some smaller rugs on top for added interest.
Choose Similar Colors
Every rug in my house is tied together through color. They almost all have teal or pink in them.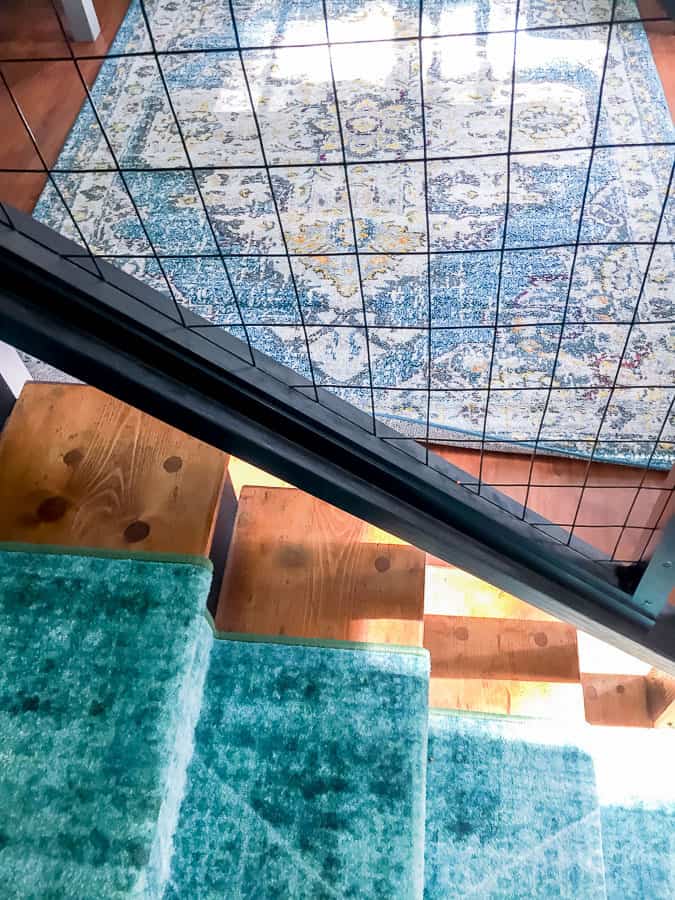 Choose A Similar Vibrancy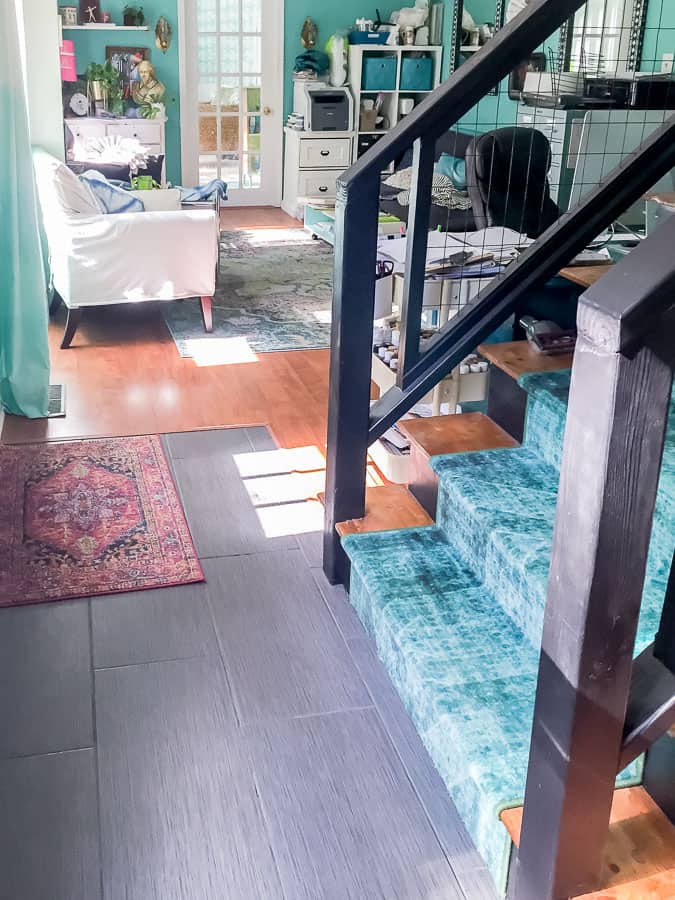 All of my rugs are similar bright colors. I used to have a gray rug in my living room and I didn't love it the way I love these bold choices.
The aqua-colored rug looks way cuter.
Bold colors look intentional together, but the gray rug always looked like a mistake.
Choose Similar Pattern Types
All of these rugs are vintage-style rugs. If geometric is your thing, do geometric.
If you love abstract rugs, choose all abstract rugs.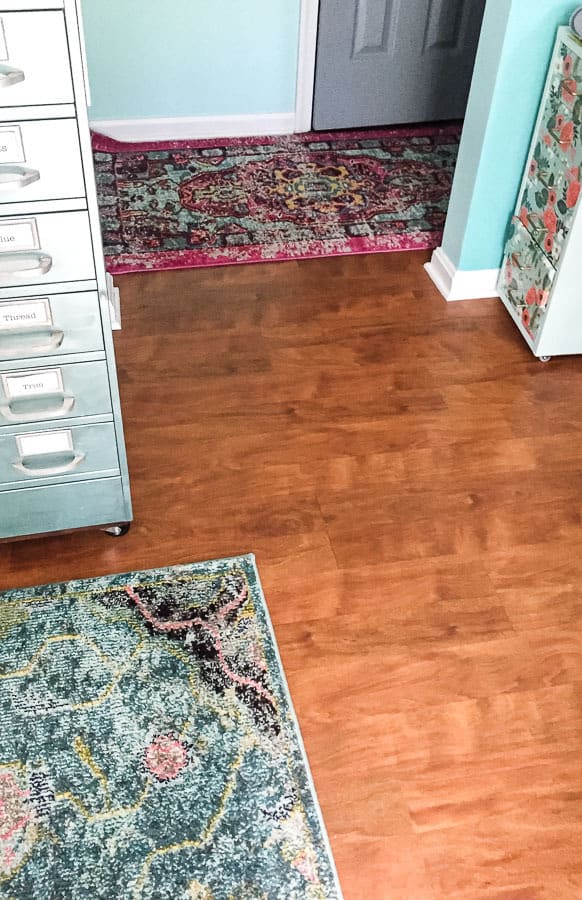 Can you break a few of these "rules"? Of course, you can! Buy what you love. It's your home!
Tips for Finding Good Deals on Rugs
Shop on holidays. Most stores offer discounts on any holiday weekend. Black Friday is a great day to get amazing discounts. But normal bank holidays are great too. Stores love a reason to hold a sale.
Shop around. Sometimes you can find the exact rug at more than one place at different prices. For instance, the rug I have in my hallway can be found at Amazon, Overstock and RugsUSA. (They are normally named differently at each shop, so search for the color and style of the rug to find it .)
Check your local Home Goods or TJ Maxx stores. They often have amazing deals on rugs.
Be sure to check out the finished dining room reveal.
You might also like:
Pin for Later!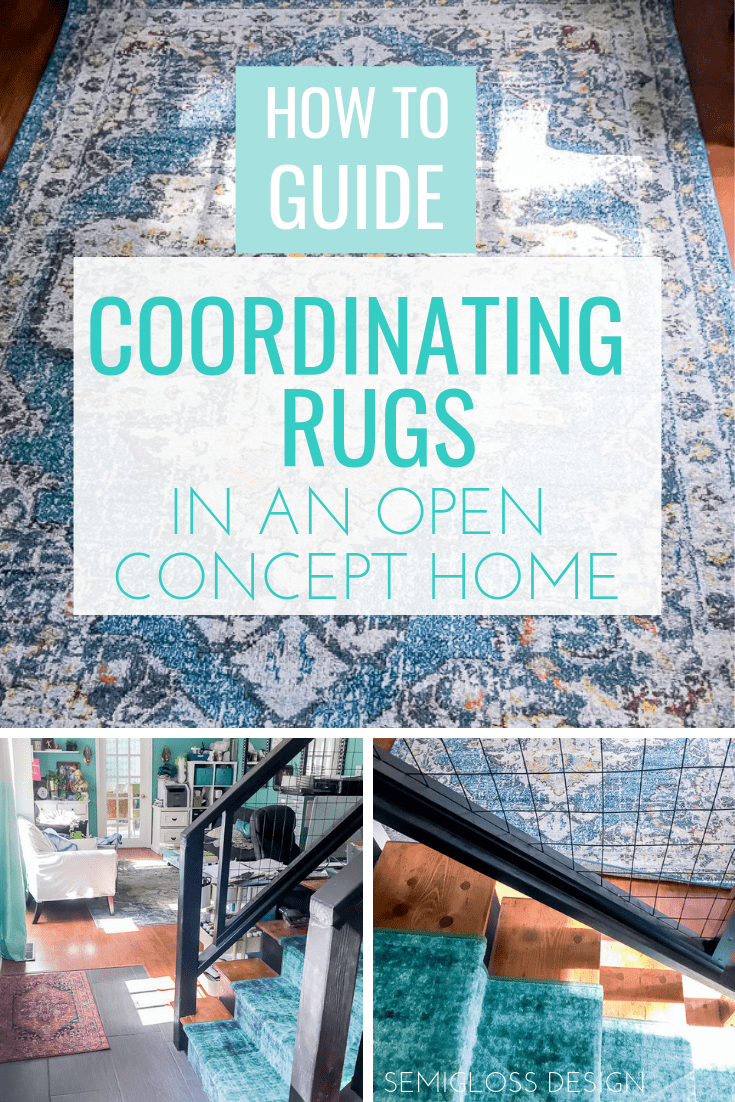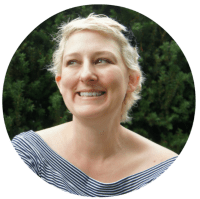 Emy is a vintage obsessed mama of 2 DIYer who loves sharing affordable solutions for common home problems. You don't need a giant budget to create a lovely home. Read more…