Moody Tween Room Reveal: $100 Room Challenge
Today's the day for my moody tween room reveal! My girl's room is done and she's thrilled.
I've been working hard to make my daughter's room into a room as moody as she is. Ha!
Seriously though, she wanted a goth room inspired by her love of Five Nights at Freddy's. So we majorly compromised and came up with a plan that I didn't hate, all for a $100 budget.
My main goal for this room was to create a space to reflect my artistic little one. Although she went through a pink phase, it never felt like her. I feel like this room really reflects her personality now. 
Her room needed to be decluttered and while it could still use some work, it's a million times better now. My girl loves to create, so making a space that she could use for drawing was important.
This is where we started.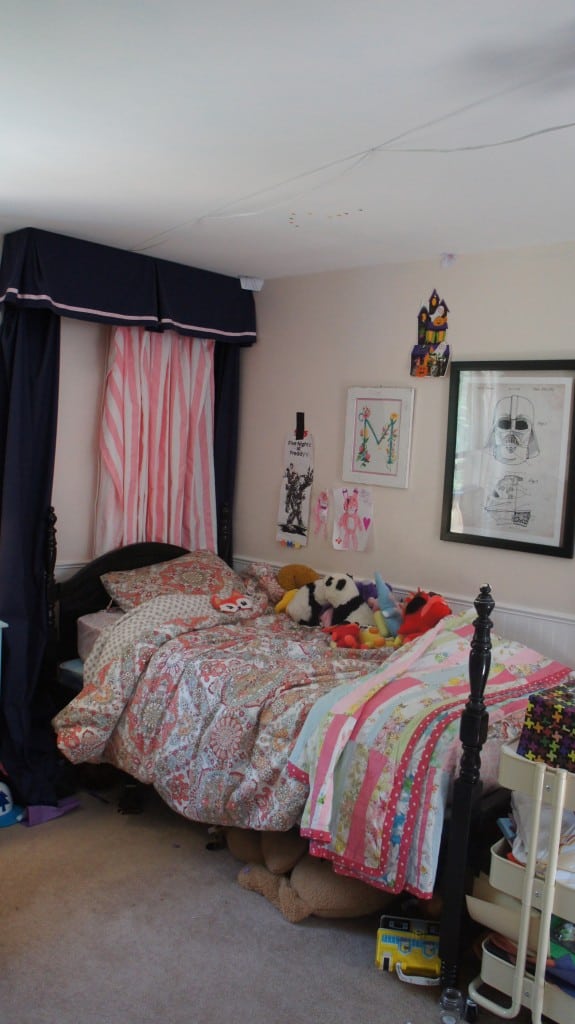 Moody Tween Room Reveal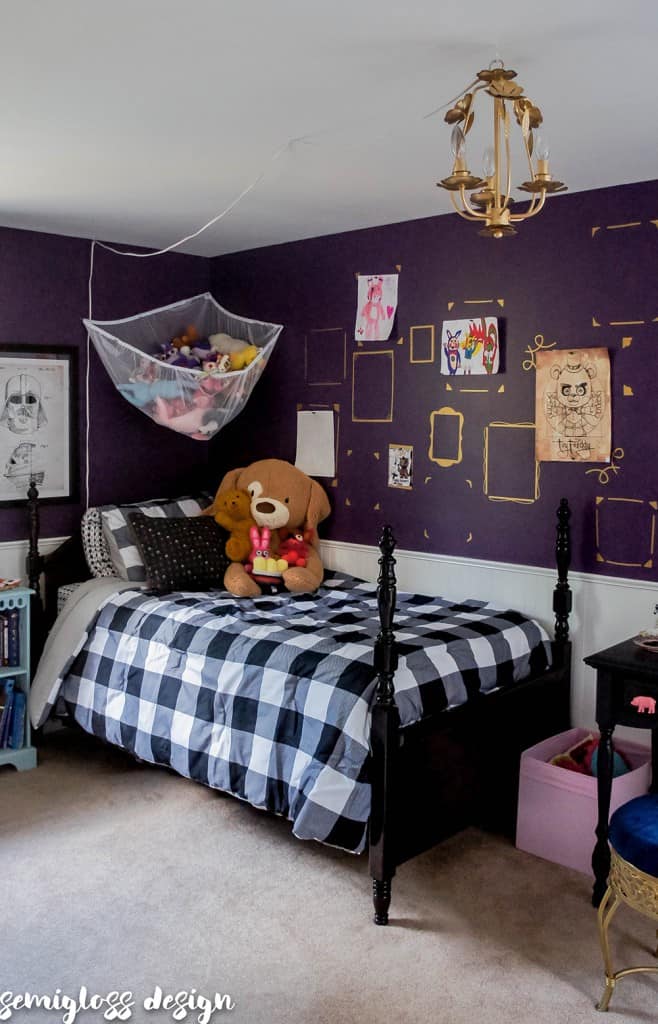 The walls are a nice moody shade of plum with gold vinyl decals to frame her art.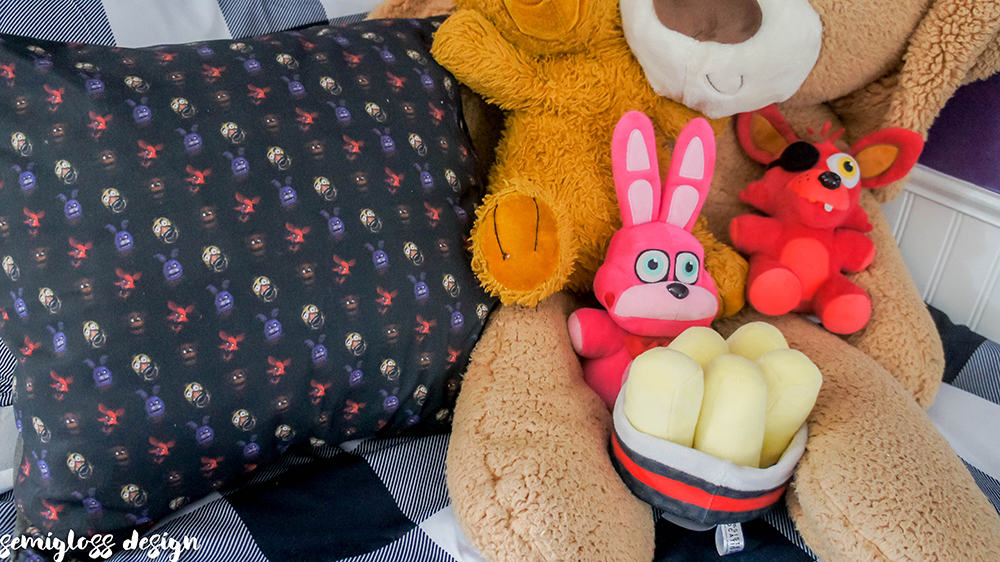 I made a pillow with FNAF fabric that I found at Spoonflower. To save money, I only bought a fat quarter. I used fabric I already had for the back and then I reused a pillow that I was tired of.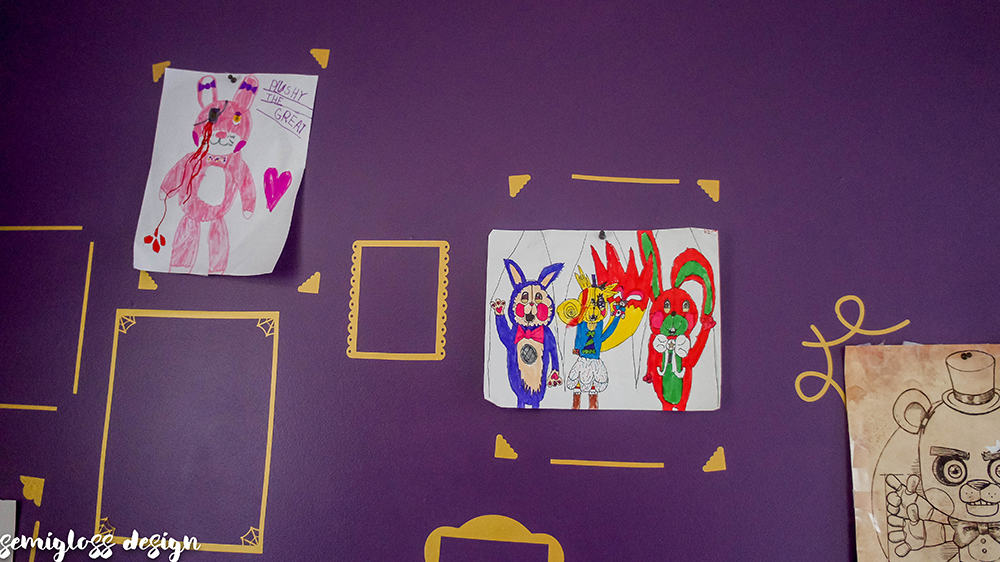 I love how the decals frame her art. We decided to use tacks instead of the tape that she loves so much.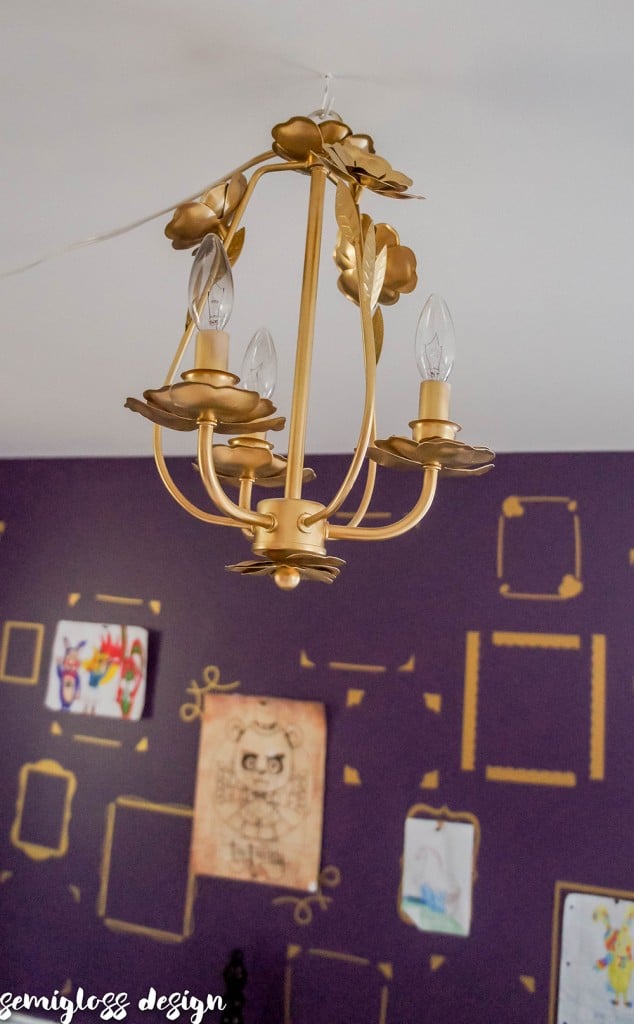 I updated her old light with gold spray paint. The gold looks so pretty against the purple.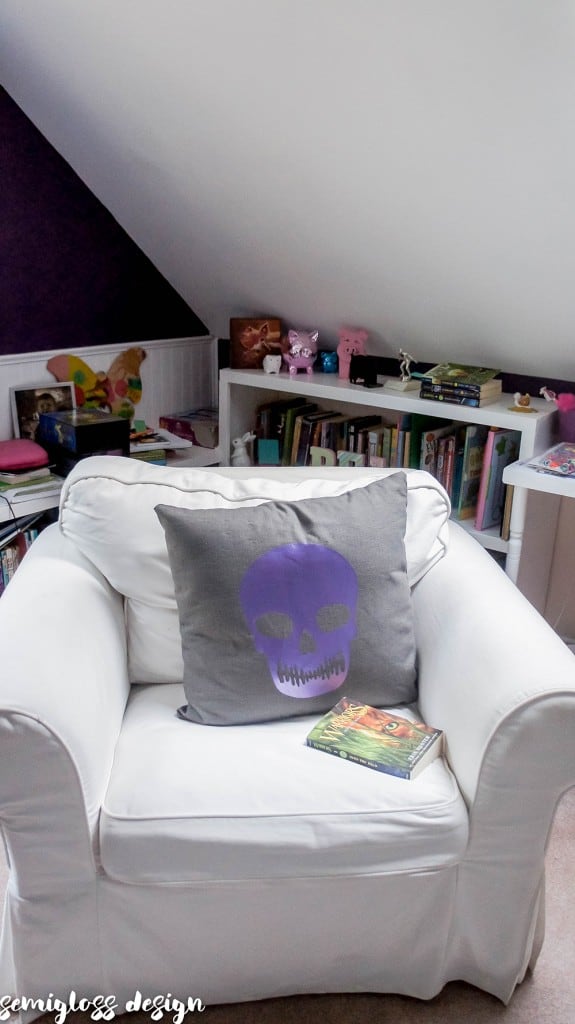 She had her eye on a pricey pillow at Michael's, so I made her one that might even be better. I used shiny purple HTV and fabric that was left over from other projects.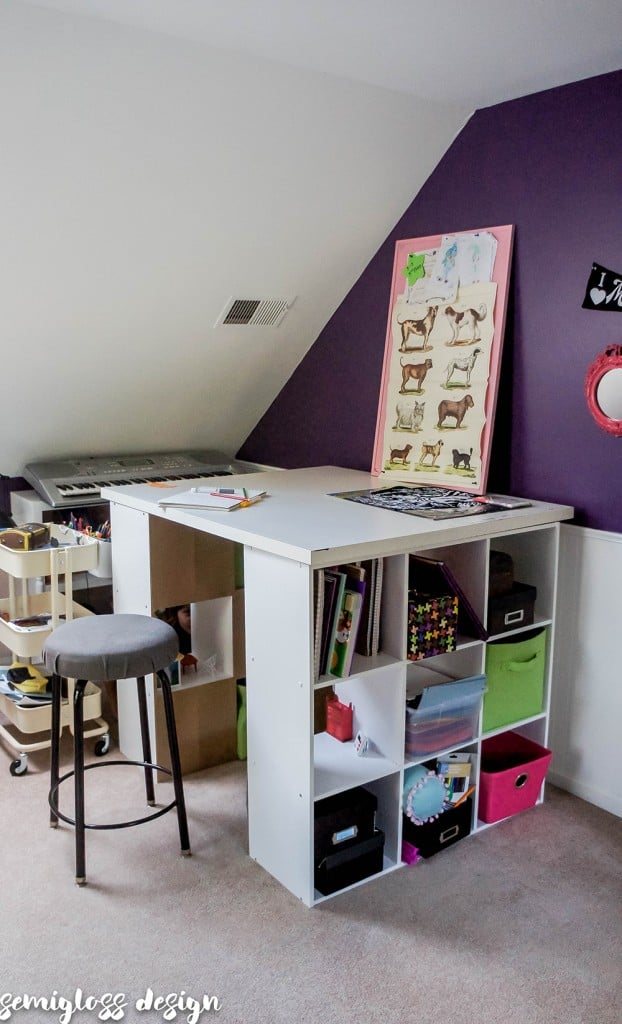 Her room was cleaned out and organized. That was the worst part of the whole thing.
I made her an art desk out of some old shelves and some IKEA desktops that weren't being used. The stool was a thrift find that I painted and recovered.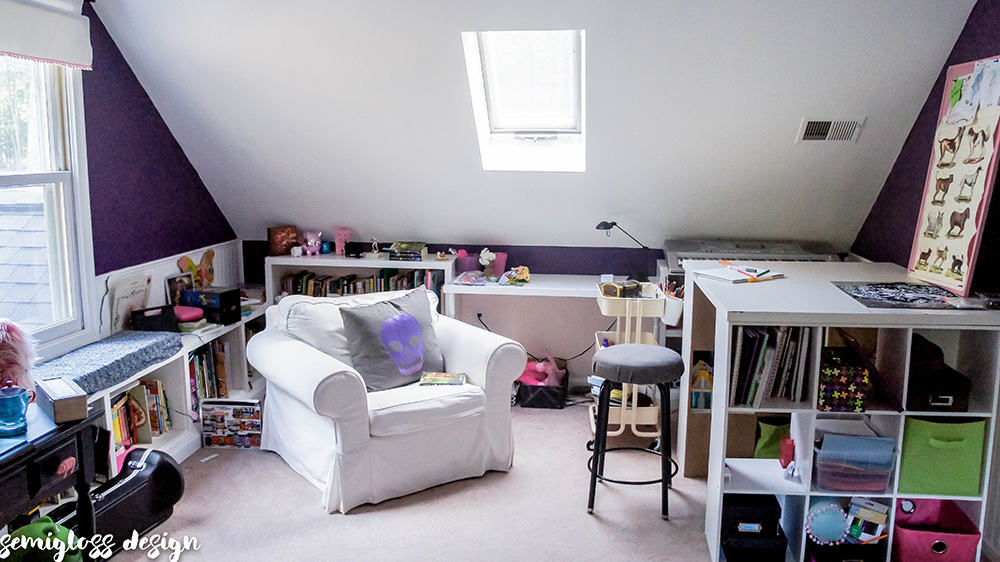 Now she has plenty of room to create and play. She really likes the area behind the chair and under the desk.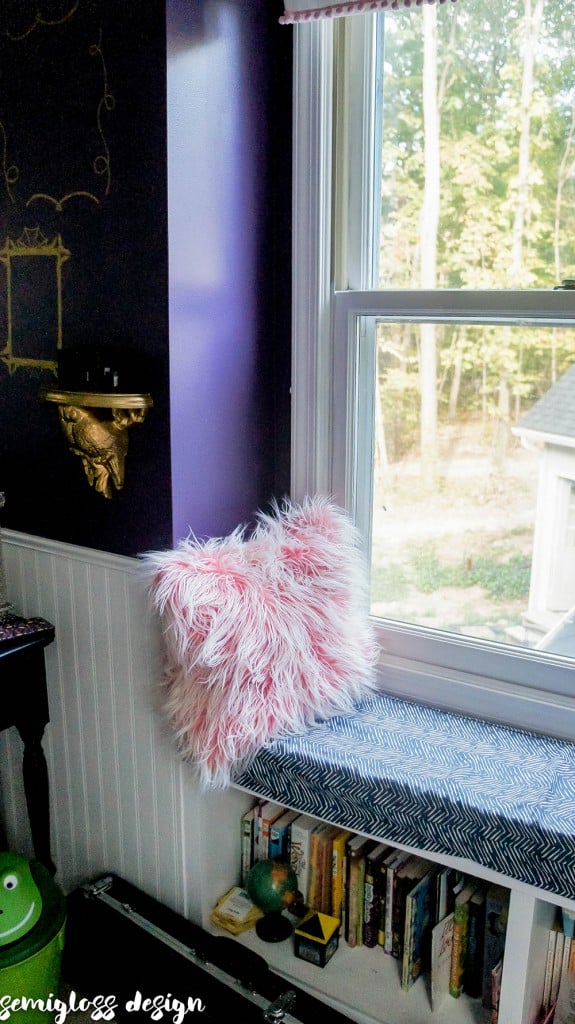 I even cleaned off her window seat in case she wants to sit here and read.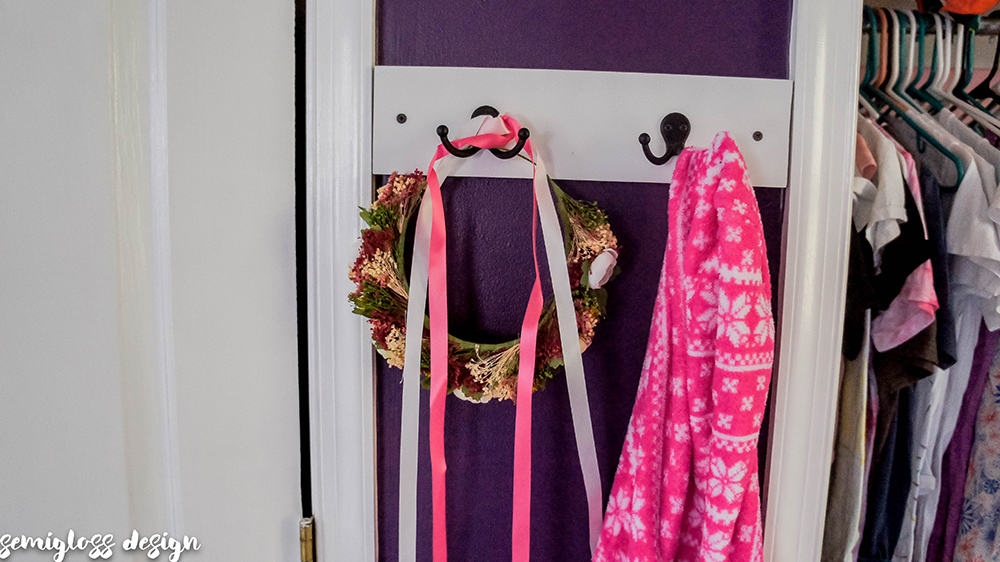 Adding simple hooks to her room gives her easy storage for her robe and hats. She could use about 10 more hooks, probably.
I did not get to her closet. That alone could be another $100 room challenge. 😉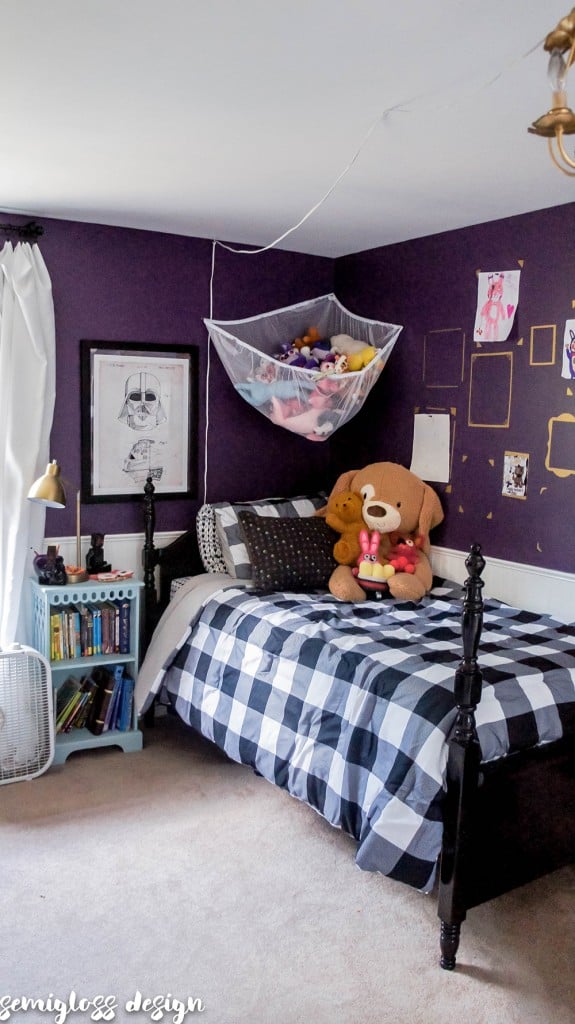 She loves the changes and I'm just happy that her room is clean.
Working in this room made me realize how many small things I buy that I just don't even notice. Having a $100 budget made me very aware of this!
$100 Budget
$35 Comforter
$26 Paint
$2 Tacks
$0 Vinyl (already had)
$10 Stool
$0 Fabric (already had)
$10.50 Spoonflower fabric
$22 Ruffled bedskirt
Total: $103.50
I went over a few dollars. The bed skirt felt very necessary but doesn't even show in the photos. There's still a ton that I could have done in here, but she's happy and I'm happy. We're both glad that I'm done. Fingers crossed that it stays clean for a few more days.
Who else is glad to be done? Want to see a bunch of amazing rooms done on a budget? Check these out!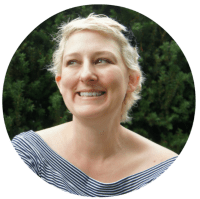 Emy is a vintage obsessed mama of 2 DIYer who loves sharing affordable solutions for common home problems. You don't need a giant budget to create a lovely home. Read more…