Revamp a Lampshade with Fringe
Learn how to add fringe to a lampshade. This simple DIY is an easy way to add interest to a dull white lampshade.
If you like this post, you might also like these easy-to-make trinket dishes.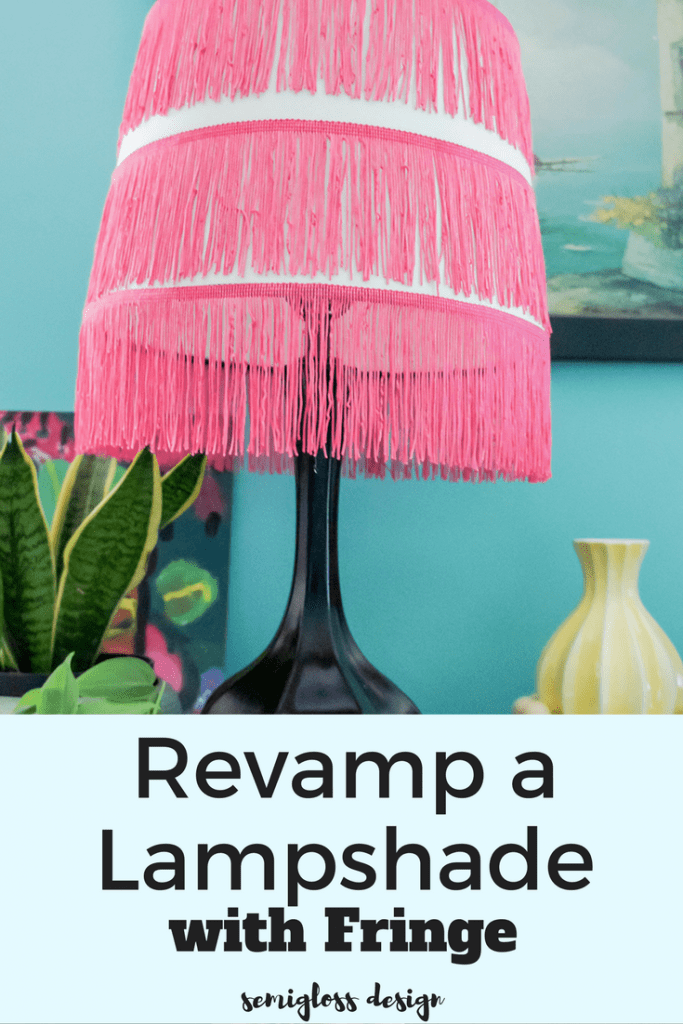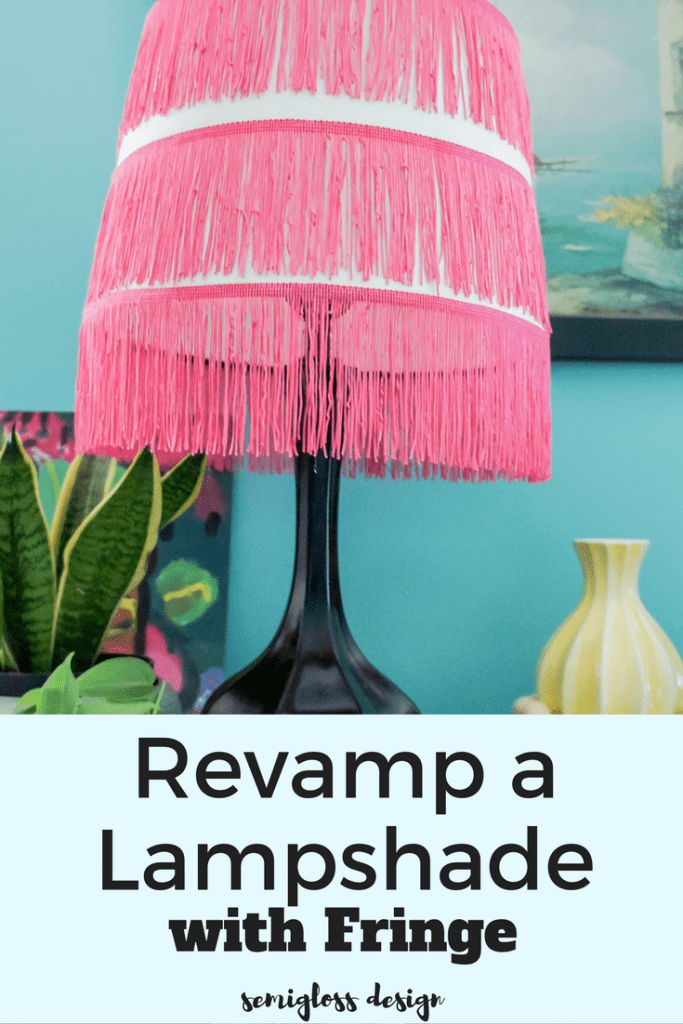 Adding fringe to a lampshade is one of those stupidly easy DIY projects that are good for instant gratification. I was able to transform a plain white lampshade in minutes!
How to Add Fringe to a Lampshade
This post contains affiliate links. By purchasing an item through an affiliate link, I earn a small commission at no extra cost to you.
Supplies
If you're using a hot glue gun (versus cool temp), be careful. It's really easy to burn your fingers.
It would also be cool to cover the entire lampshade with fringe.
Start at the back seam. Apply about 3 inches of glue and press the fringe against the glue.
Continue along the bottom edge.
When you reach where you began, cut the fringe 1/2″ longer and fold it over when you glue it down.
Continue gluing the fringe on the lampshade where desired. I added another layer at the top.
Then I added one last layer in the middle, trying to keep the spacing even from the top layer.
Enjoy! Don't you love simple DIY projects?
I love this corner of my home now! It's so colorful and happy now. Everything needs a bit of fringe!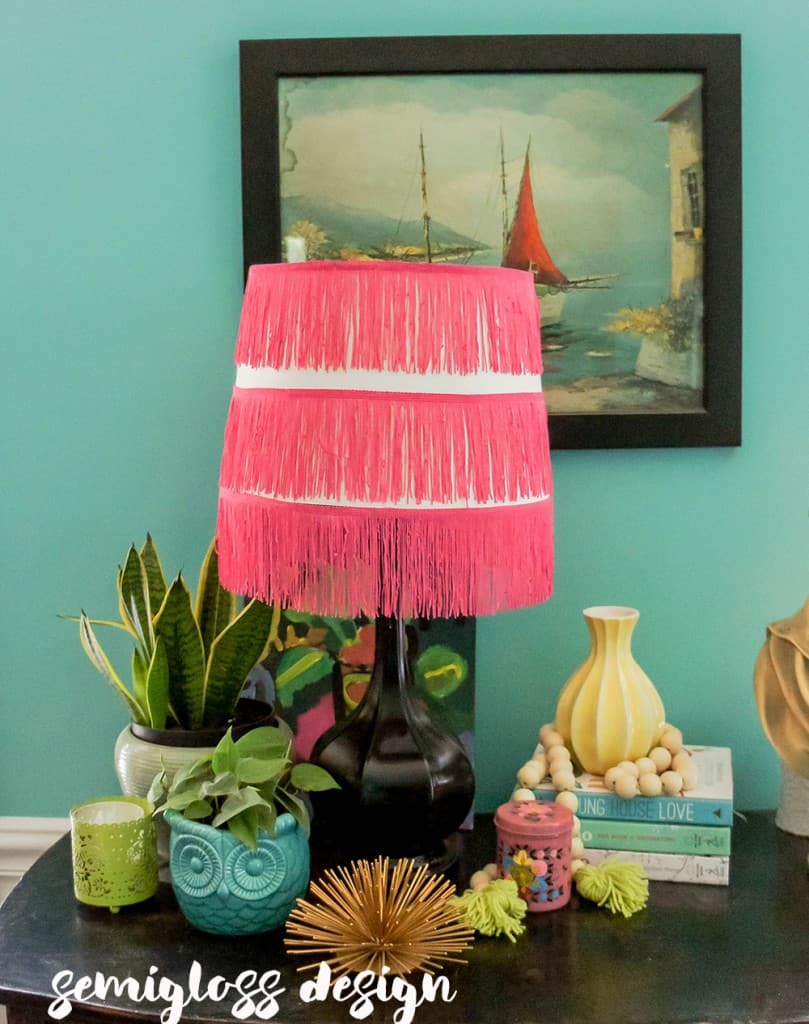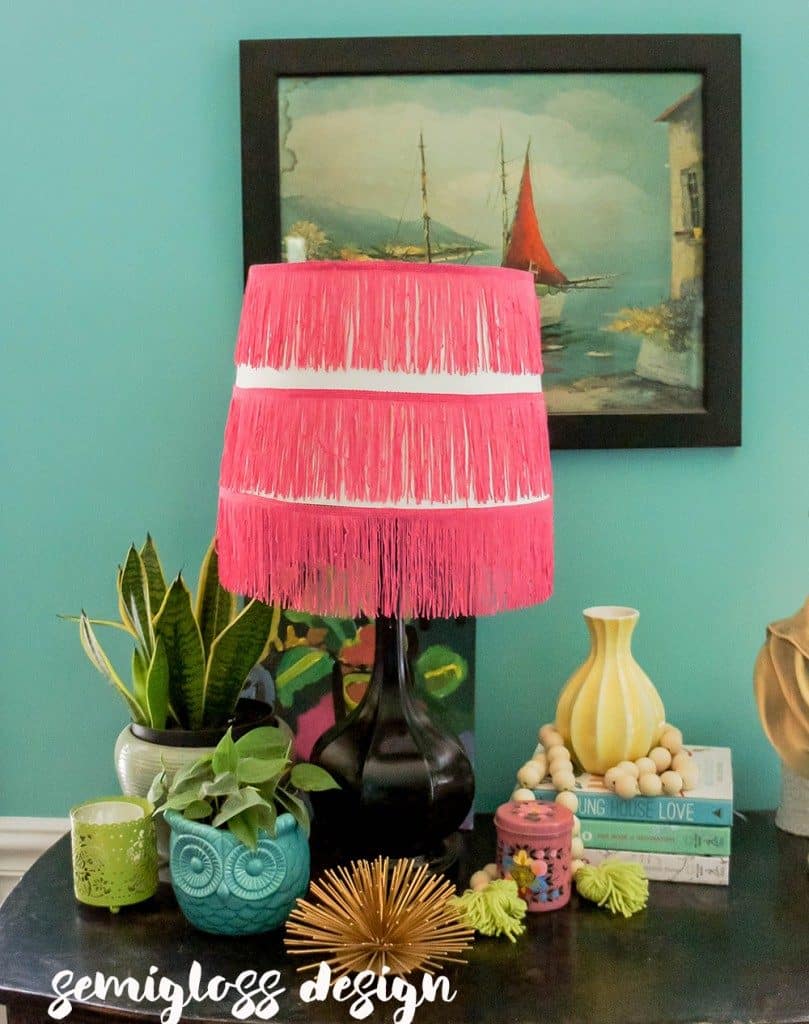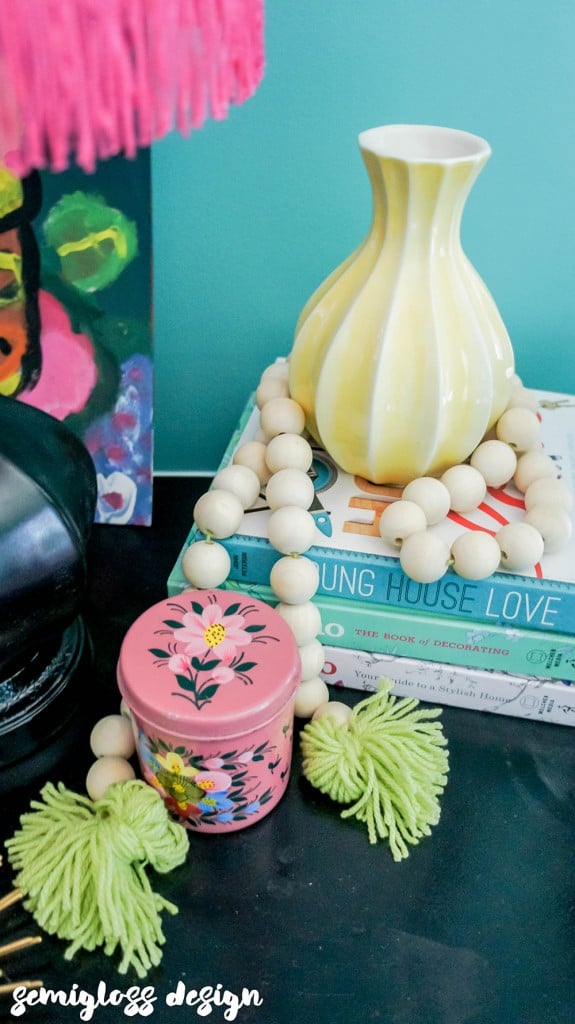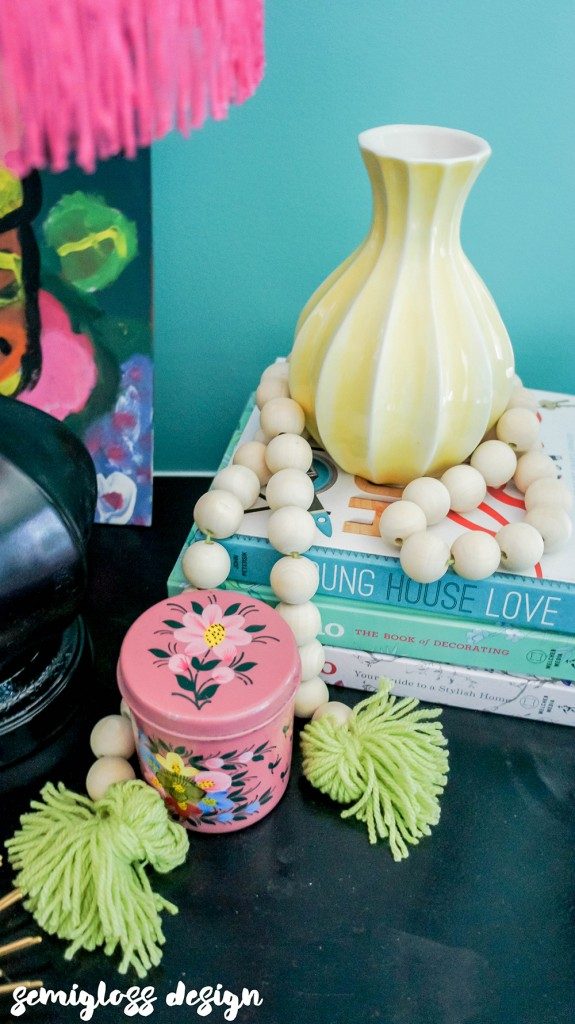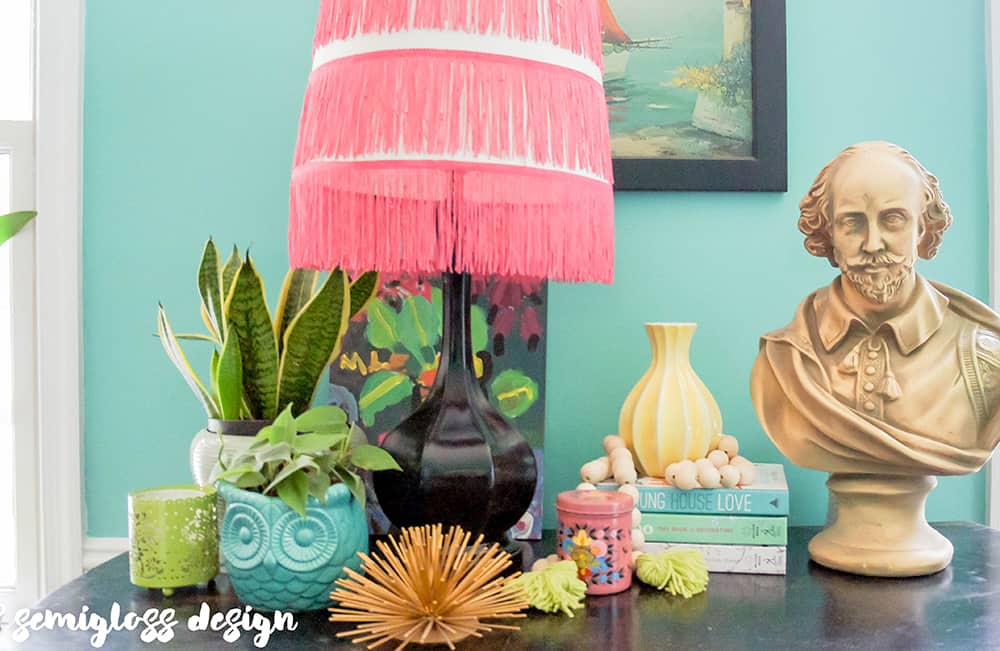 A vignette in my home is never complete without a cool bust.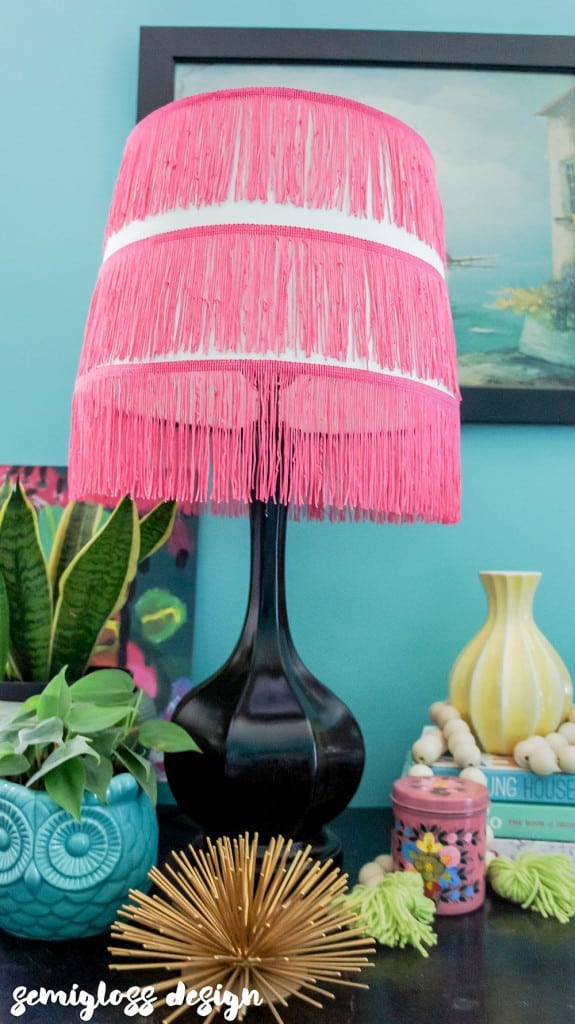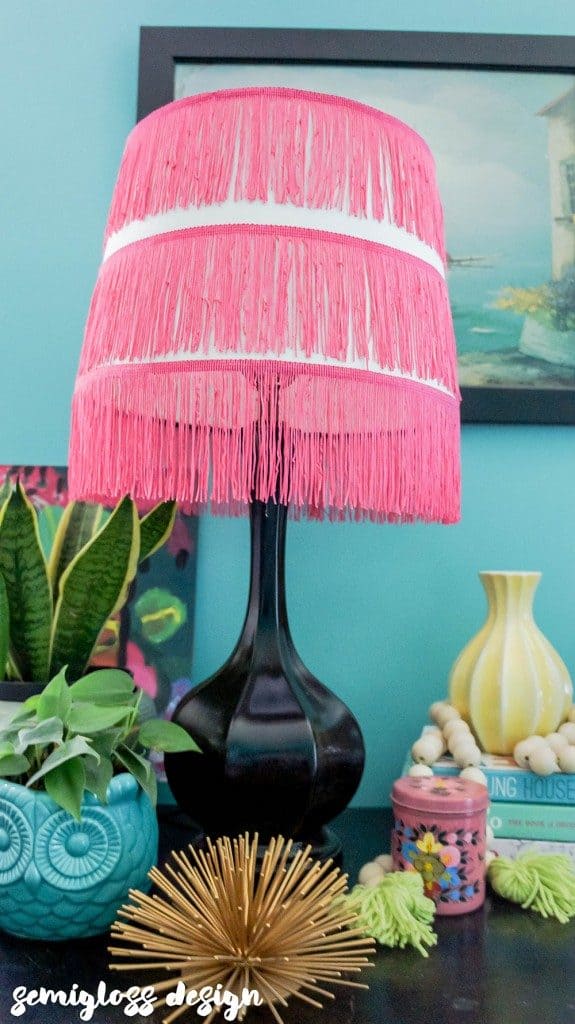 What do you think about my revamped lamp?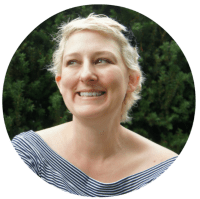 Emy is a vintage obsessed mama of 2 DIYer who loves sharing affordable solutions for common home problems. You don't need a giant budget to create a lovely home. Read more…