Learn how to make painted metallic pumpkins. I love using fake pumpkins to decorate with for fall, like these tissue paper decoupage pumpkins or these painted pumpkins.
Painted metallic pumpkins are really easy to make. It's so much fun to watch the patina spray react to the metal in the paint and turn blue. Plus, these pumpkins look great with pretty much every decor style!
Read more about making your own painted bronze metallic pumpkins for fall decorating!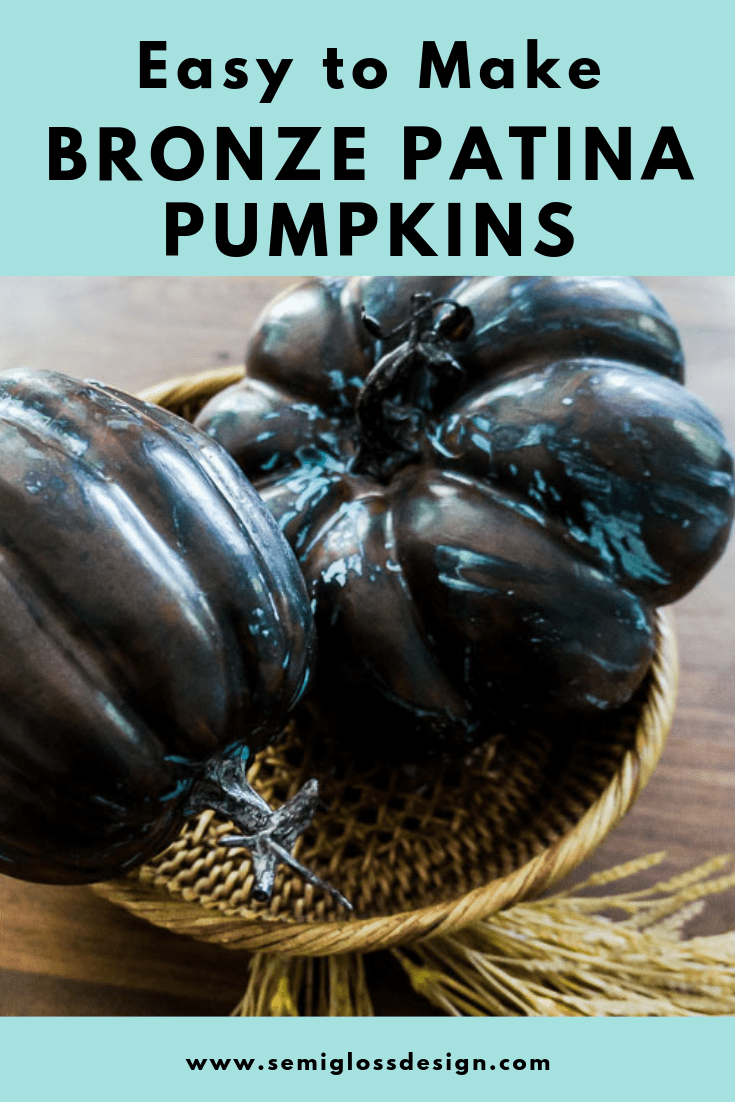 Painted Metallic Pumpkins
Supplies Needed
This post contains affiliate links. By purchasing an item through an affiliate link, I earn a small commission at no extra cost to you.
Note: I had to do all of the painting steps twice to get the bottom and top of the pumpkin. I've seen people stab the pumpkins with a bamboo skewer to be able to work on the entire pumpkin at once, but I didn't want holes in the bottom of mine. If you use the skewer method, sit it in a vase to dry.
Prime The Pumpkin for the Metallic Paint
Paint the pumpkin with the primer and let dry. It's a pretty rust color that would look great on it's own!
Paint the Pumpkin with Metallic Paint
Paint the pumpkin with the bronze paint.
A small artist brush can get close to the stem without making a mess.
The pumpkin will need a 2nd coat of bronze paint to adequately cover the pumpkin.
Apply the Patina for Metallic Pumpkins
Pour the patina into a spray bottle.
While the 2nd coat of bronze paint is wet, spray it with patina and watch the magic occur. The patina turns the prettiest shade of blue!
Let the pumpkins dry and display as you wish! No top coat necessary!
Isn't the blue patina so pretty?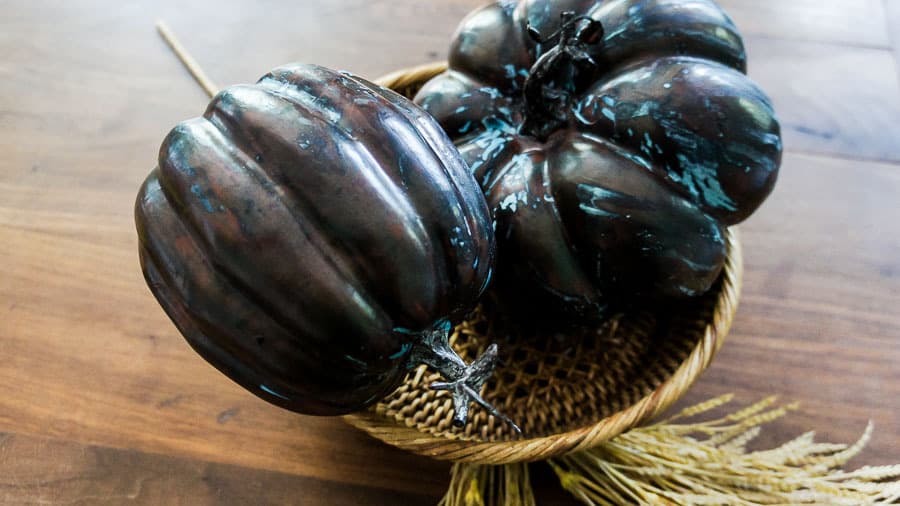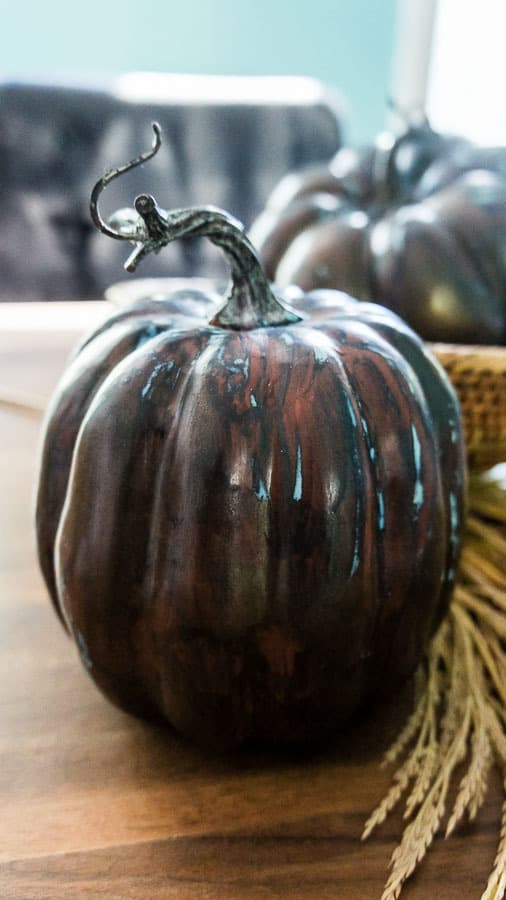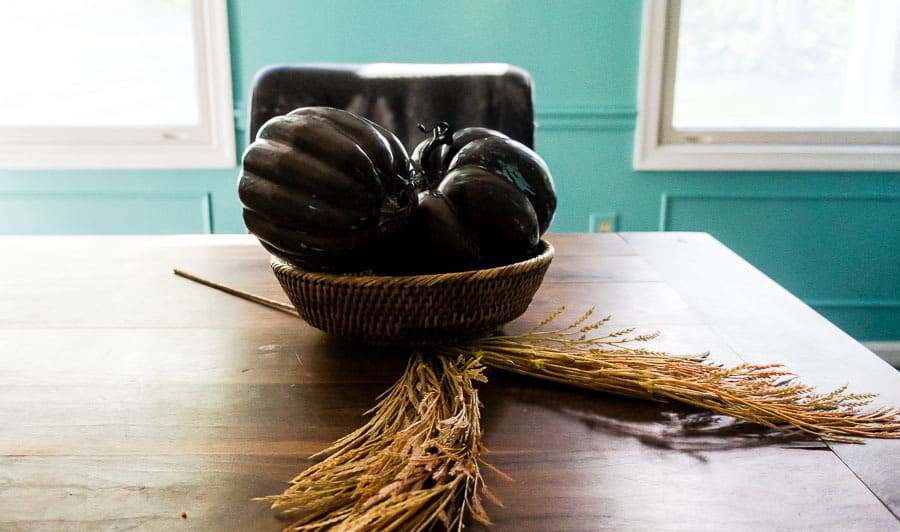 Looking for more pumpkin ideas? You might also like these felt pumpkins or this printable watercolor pumpkin art. These Halloween signs are easy to make! And if your kids need trick or treat bags, I've got you covered there as well.
Looking for another use for the bronze paint kit? I painted my IKEA helmer with the paint kit to make it look old.
Pin for Later!