Decorate for Spring with a DIY Easter Banner
Lately, I've been trying to craft away the winter blues. Maybe if I make enough spring decor, Mother Nature will get the hint? Crafting never hurt. Together we can try. Make your own DIY Easter banner and bring some spring to your home.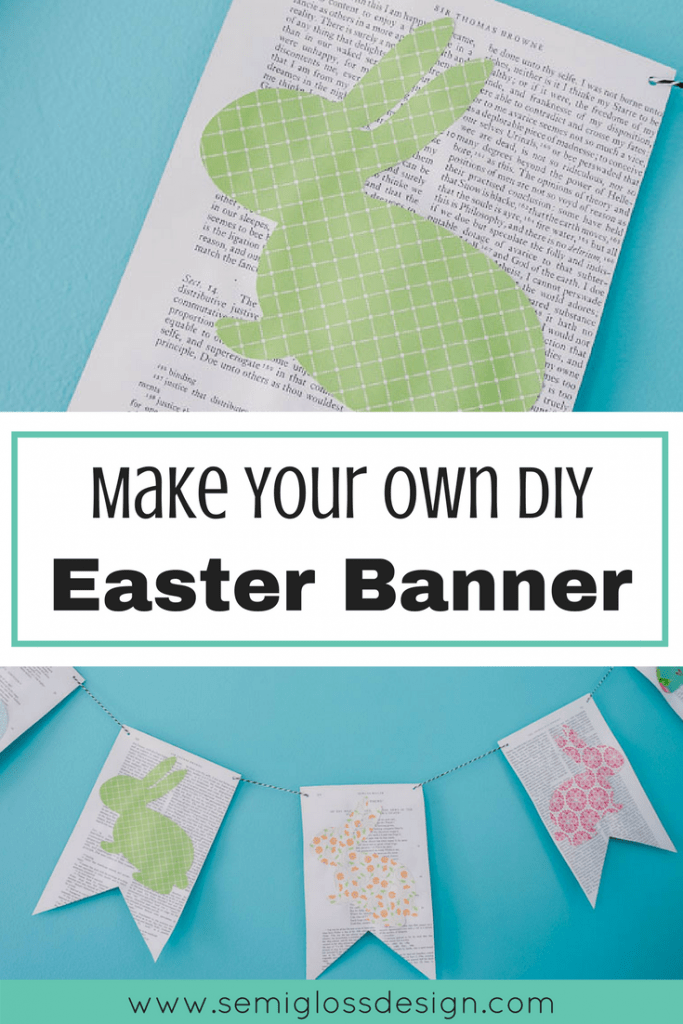 Make Your Own DIY Easter Banner
This post contains affiliate links. By purchasing an item through an affiliate link, I earn a small commission at no extra cost to you.
Supplies
Gather your supplies. I picked some pretty scrapbook paper for the bunny shapes and used an an old poetry book from the thrift store.
Cut your bunnies. Arrange your bunnies in your cutting software. I have a Silhouette Cameo, so I use Silhouette Studio. I arranged 4 bunnies to fit on each page, making them roughly 6″ x 6″. Send to cut, using copy paper settings (or cardstock if that's what you're using.) If you want your bunnies to face different ways, mirror the image or use reversible papers. (Note: if you don't have a cutting machine, you could still buy the cut files and print out the JPG file to use it to trace on your paper and then hand cut them.)
Weed the paper away from the bunnies.
Prepare your banners. Rip out a page and then trim it down using a paper cutter or scissors if you can cut straight.
Cut the shape of your banners. Then fold the page at the bottom and cut out a triangle. (I made 10 banner pieces and it spans a space of about 8 feet.)
Use a hole punch in the corner of each banner.
Apply glue to each bunny. A glue pen is perfect for those tiny parts like the ears.
Glue a bunny to each banner. I angled mine a bit because they were a bit large. But it makes them look like they are hopping!
Thread the banners onto the string. Use the baker's twine through each hole. I like to have the paper on the back of the banner.
Hang and enjoy.
Aren't the bunnies cute?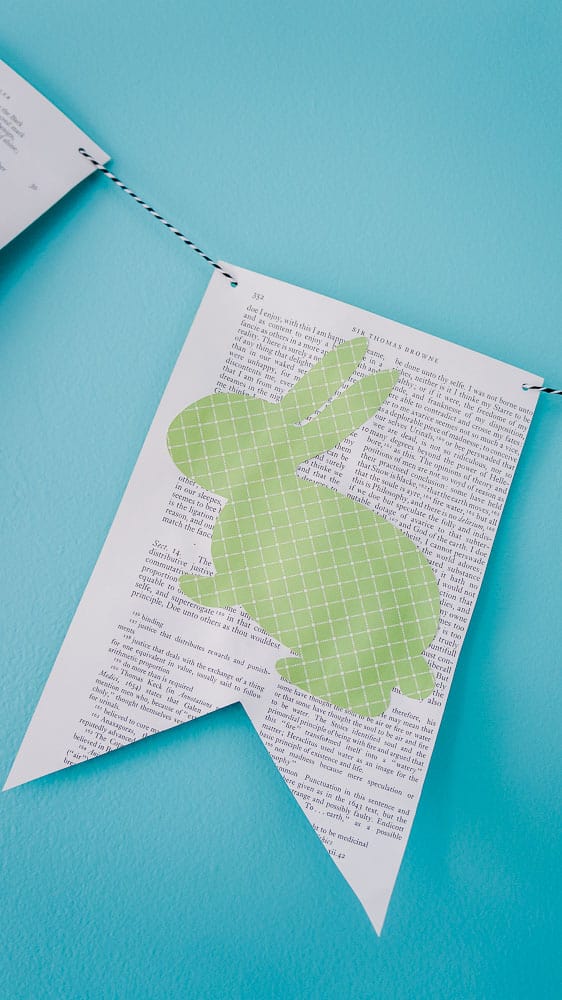 I also used the bunnies to make labels for my vintage shop using the print and cut feature.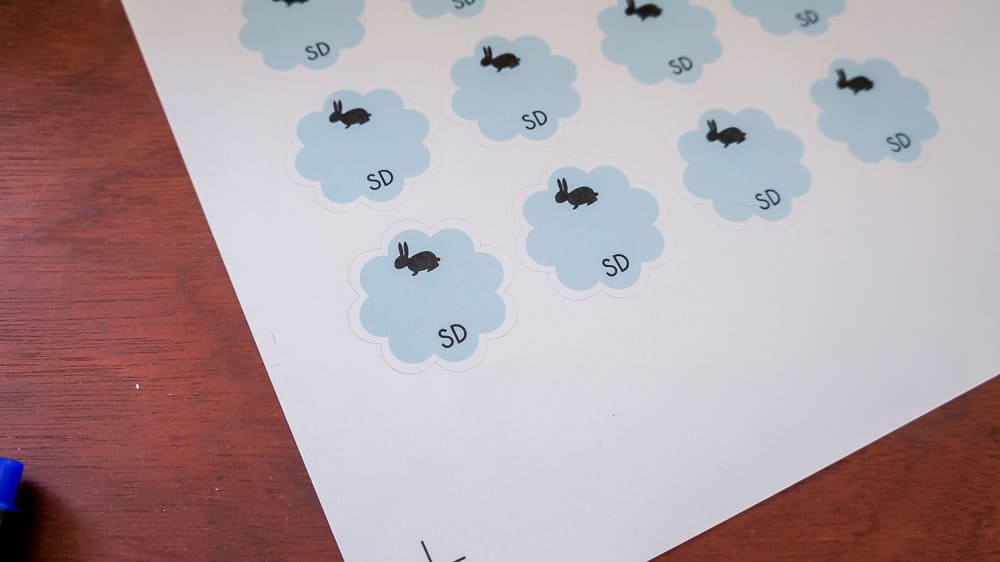 Want your own bunny cut files? I sell them in my Etsy shop.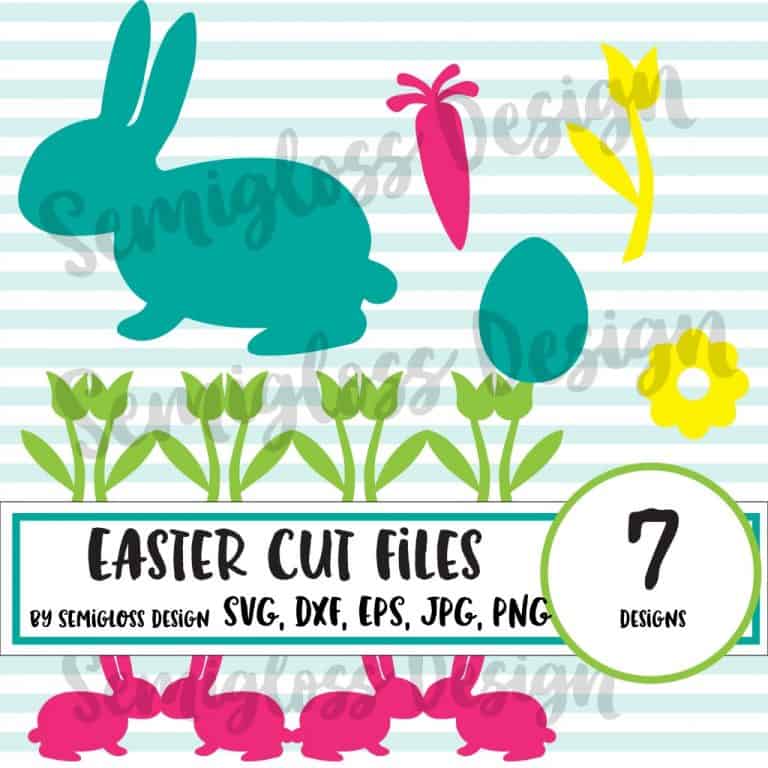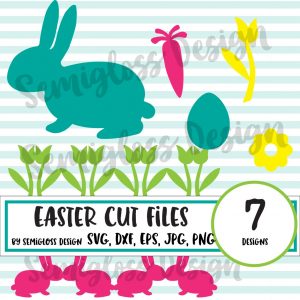 Pin for Later!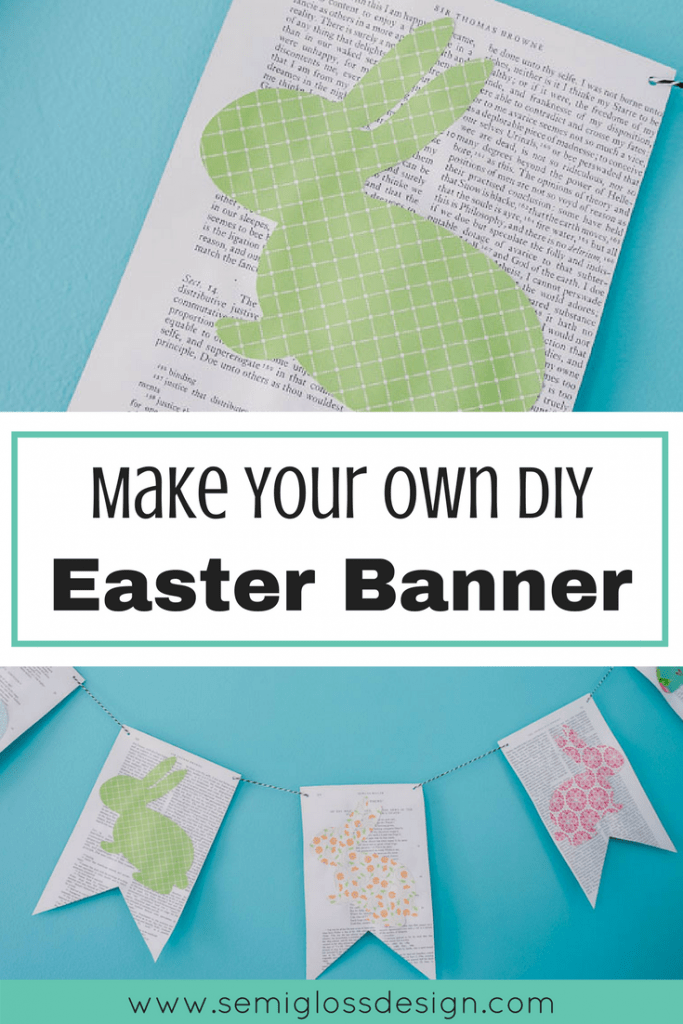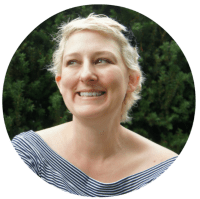 Emy is a vintage obsessed mama of 2 DIYer who loves sharing affordable solutions for common home problems. You don't need a giant budget to create a lovely home. Read more…