How to Use Sun Print Paper to Make Amazing Art Using Cyanotype Process
Learn how to use sun print paper to make art.
Bringing nature inside is one of my favorite things about my current bathroom project. With most of the bathroom done, I'm ready for the fun part: the accessories. I've ordered a few pieces of art online, but there is one piece that I was really excited to create.
I've been dying to work with sun print paper and the bathroom is the perfect place for a sun print! This paper is so cool and works through the cyanotype process.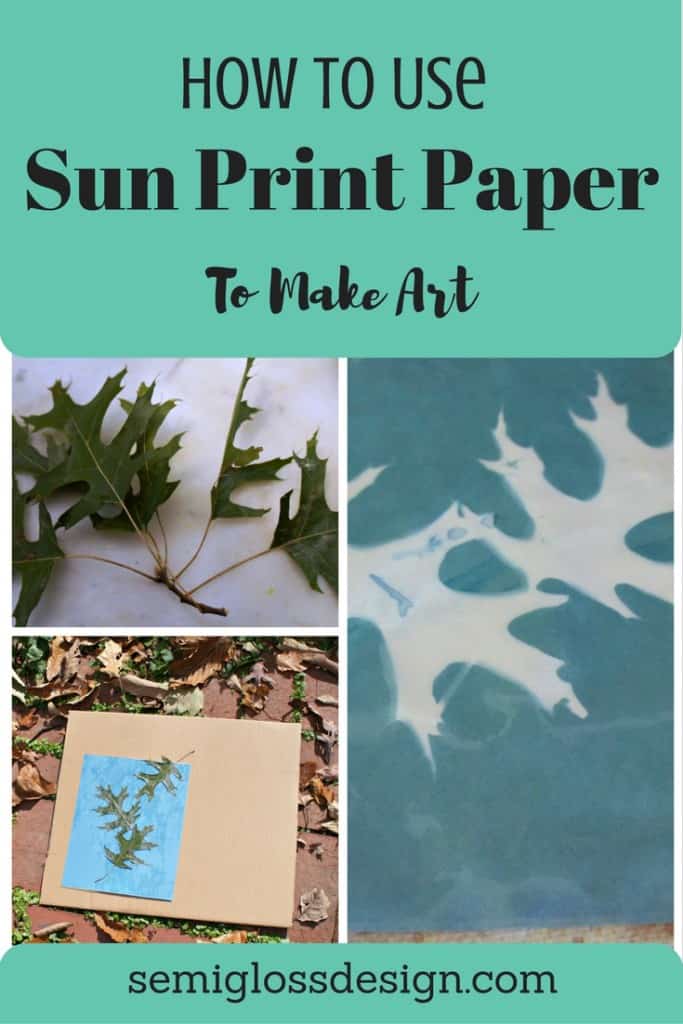 This post contains affiliate links. By purchasing an item through an affiliate link, I earn a small commission at no extra cost to you.
Supplies
Cardboard or something hard
Leaves or other items
Water
Lemon Juice
How To Use Sun Print Paper
Go on a nature walk.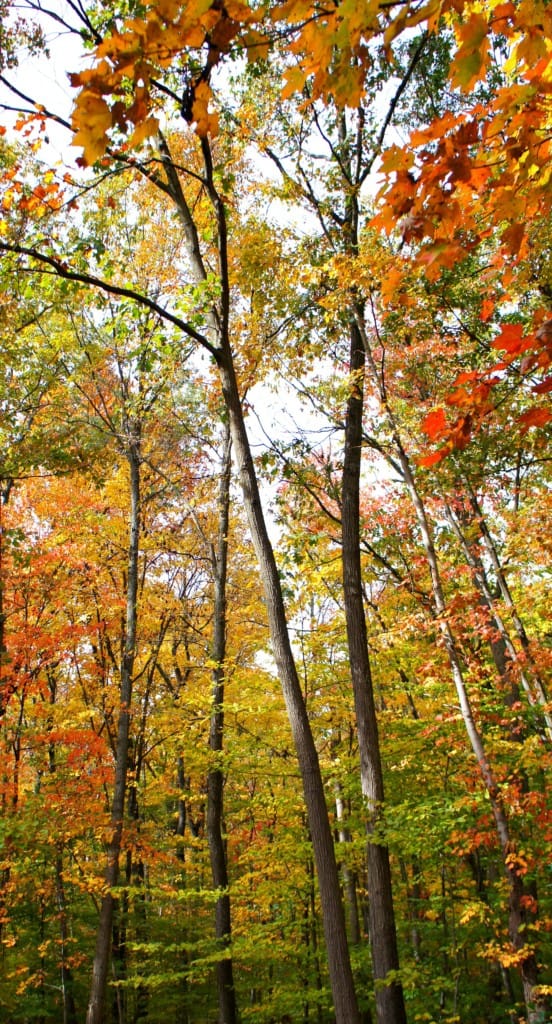 We went into our backyard, which is currently covered in leaves. Look for items that are sculptural and have interesting shapes. I knew that I was making 2 pieces, so I tried to find leaves that had very different shapes. One is curvy, and one is more angular and pointy. Ferns would make lovely prints, but ours have all died for the season. Dandelions would also be beautiful!
Figure out your layout ahead of time.
You have to work quickly once the paper is open. My pack of paper came with a piece of acrylic. It had a plastic protective coating that needed to be removed.
Before you go outside, assemble the sun print sandwich.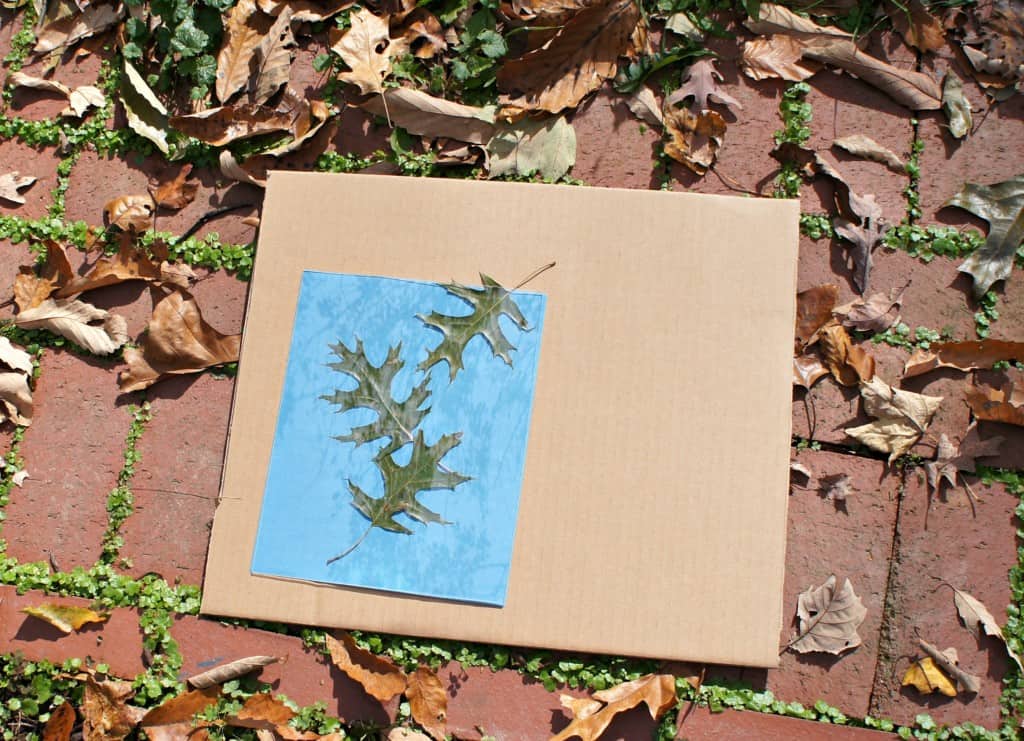 Cardboard or a hard surface goes on the bottom, then sun paper blue side UP, leaves or other items, with the clear acrylic piece to hold the items in place on top.
Place in a nice sunny spot.
There should be no shadows that hit the paper.
Let it sit for 1-5 minutes.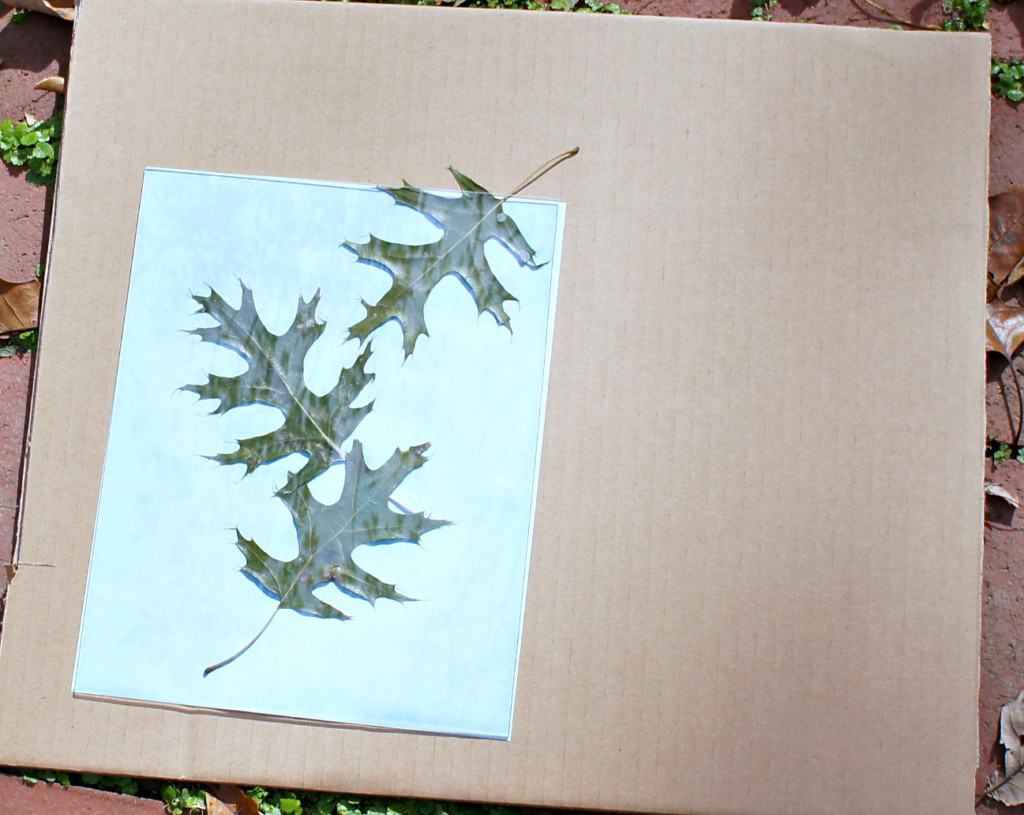 I feel like I waited longer, but I live in a shady area and it's late in the season. It's done when the paper is pale blue. The cyanotype procress is magical to watch!
Gently remove the acrylic and the leaves.
The image is a reverse image of what it will be.
Bring inside and rinse with water.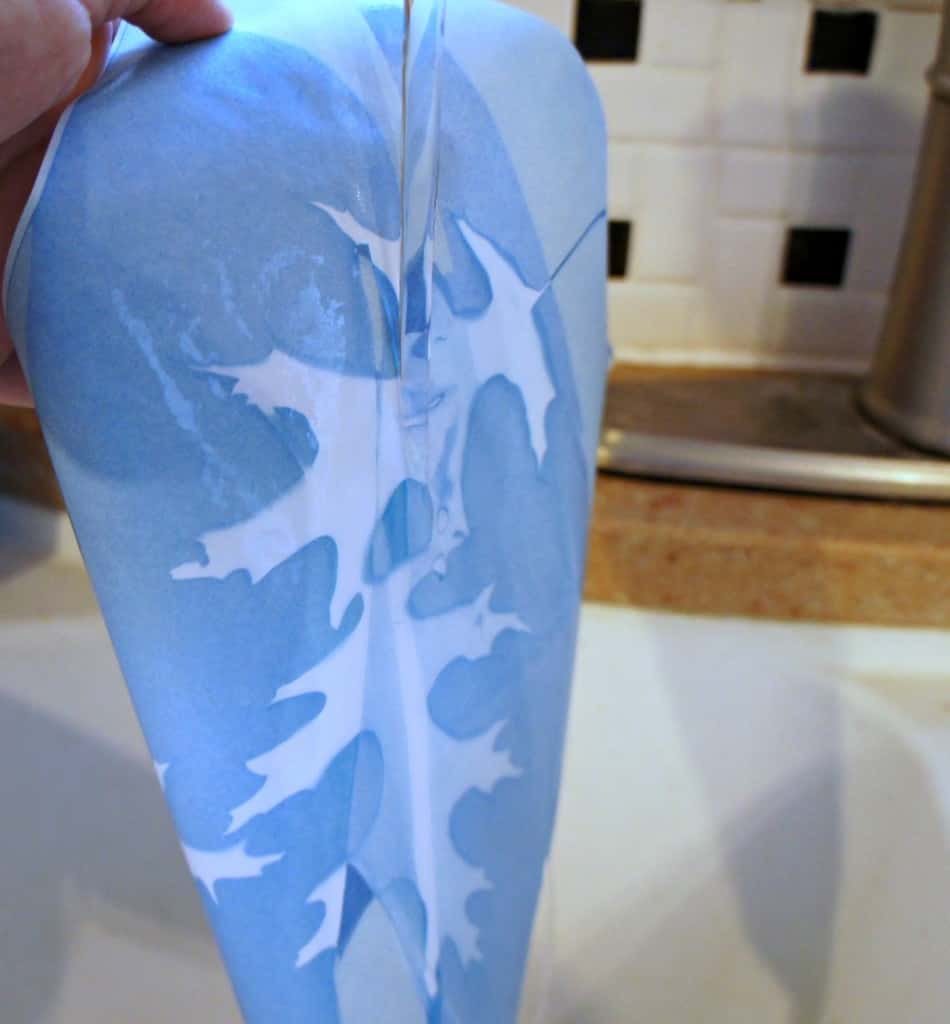 The directions said that adding lemon juice to water for rinsing will make a darker blue, but I didn't notice a difference with mine.
Let dry on paper towels.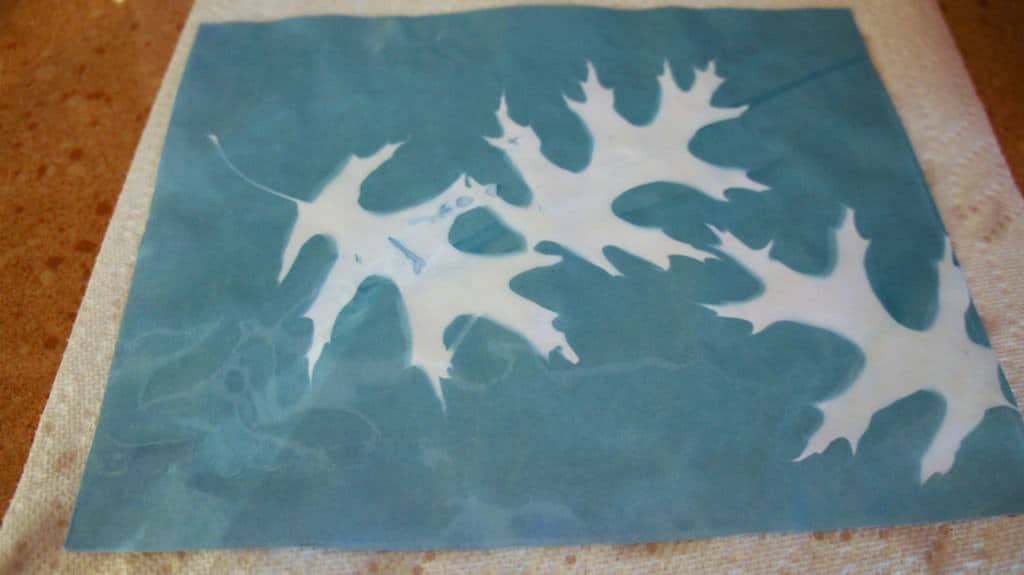 They darken as they dry. Once dry, you can flatten them by placing them under heavy books. Then they're ready to be framed.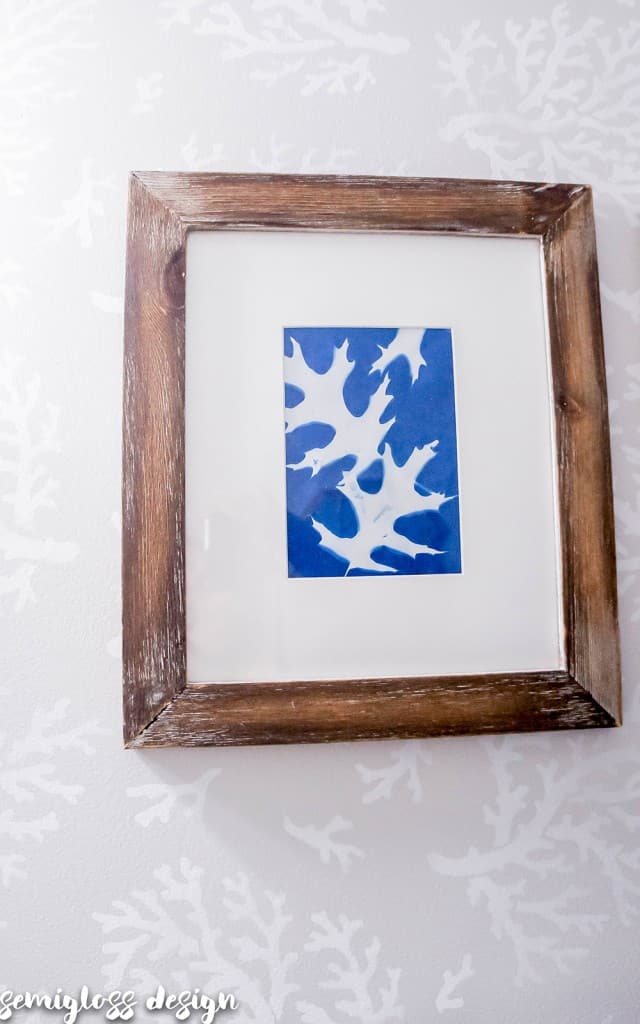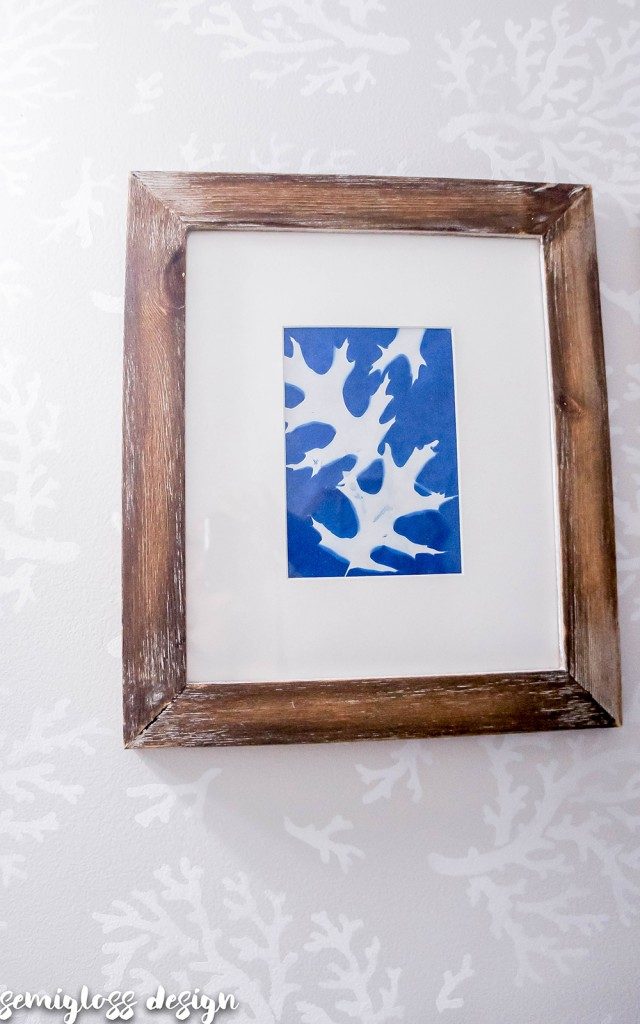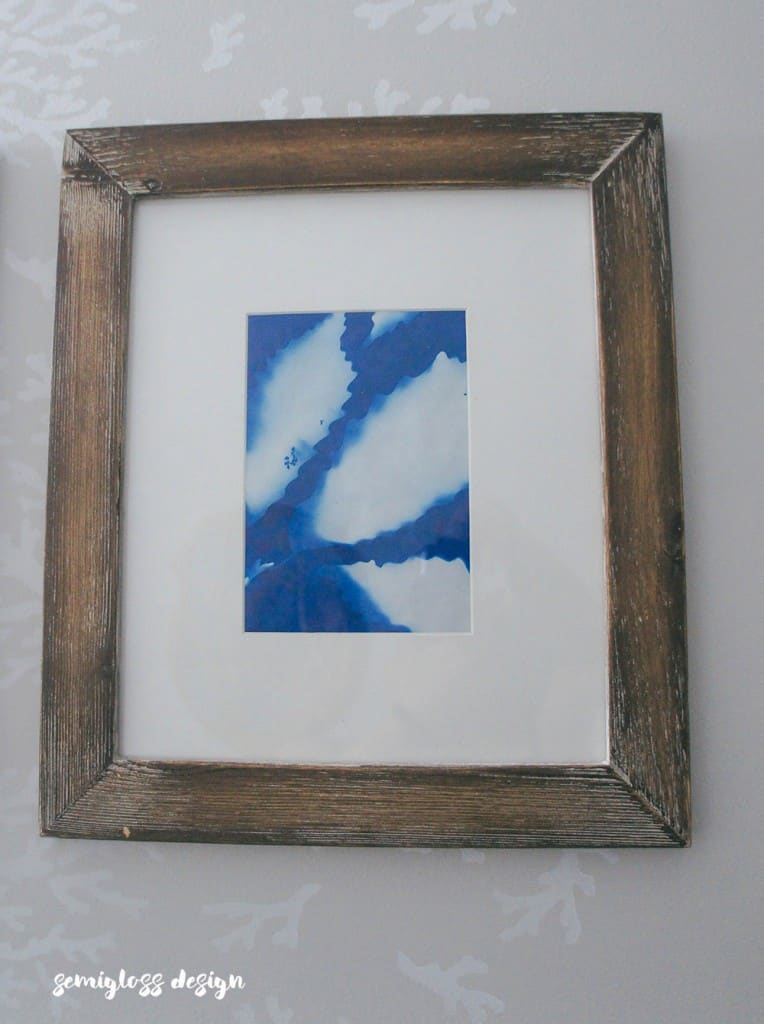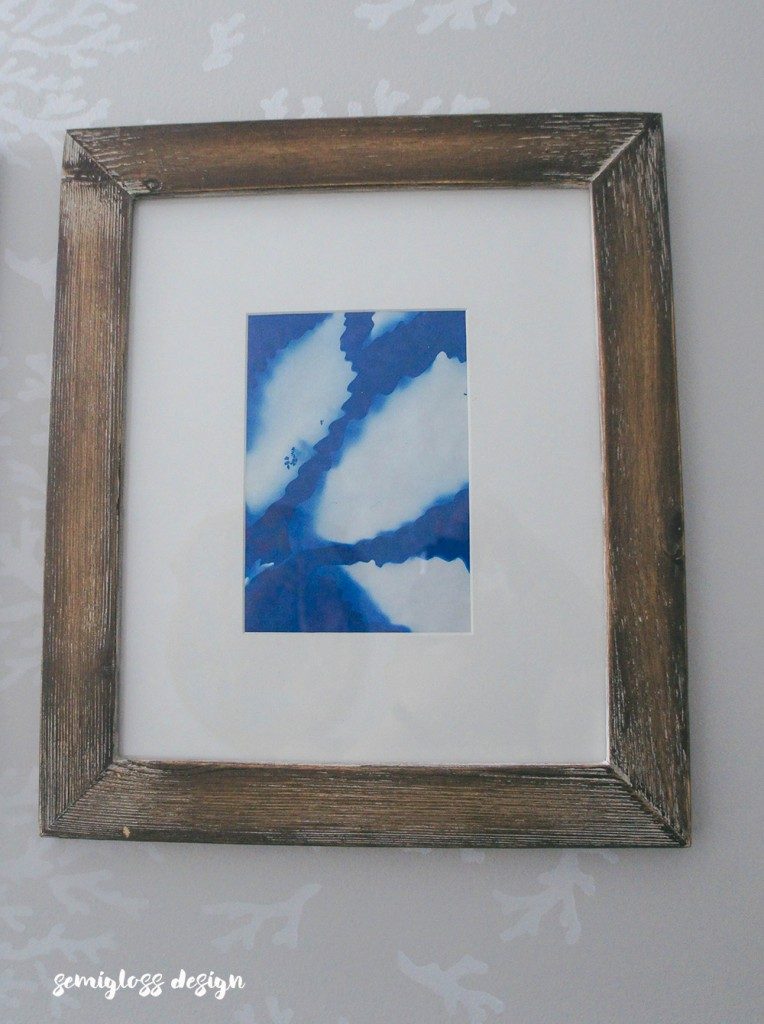 You might also like: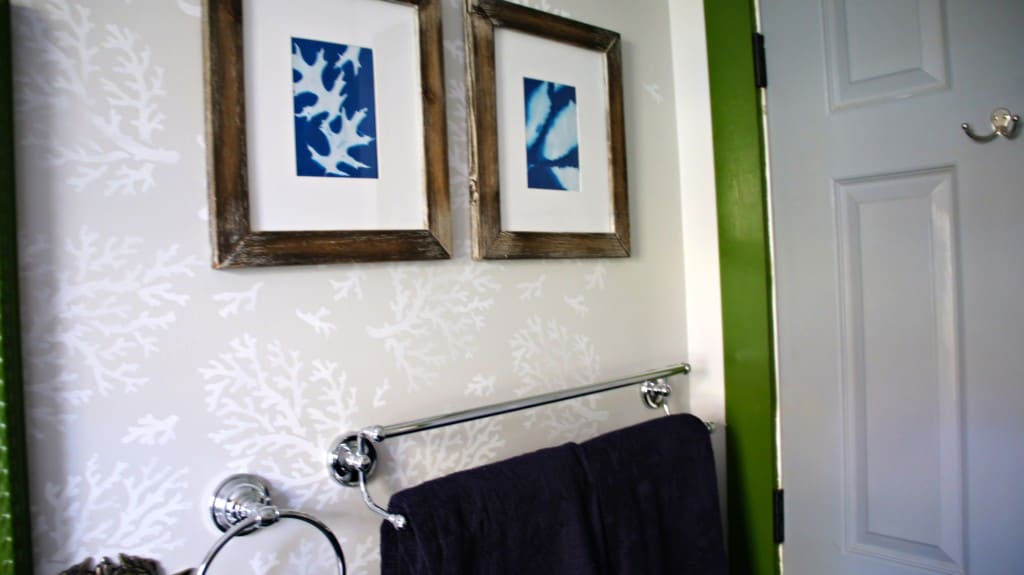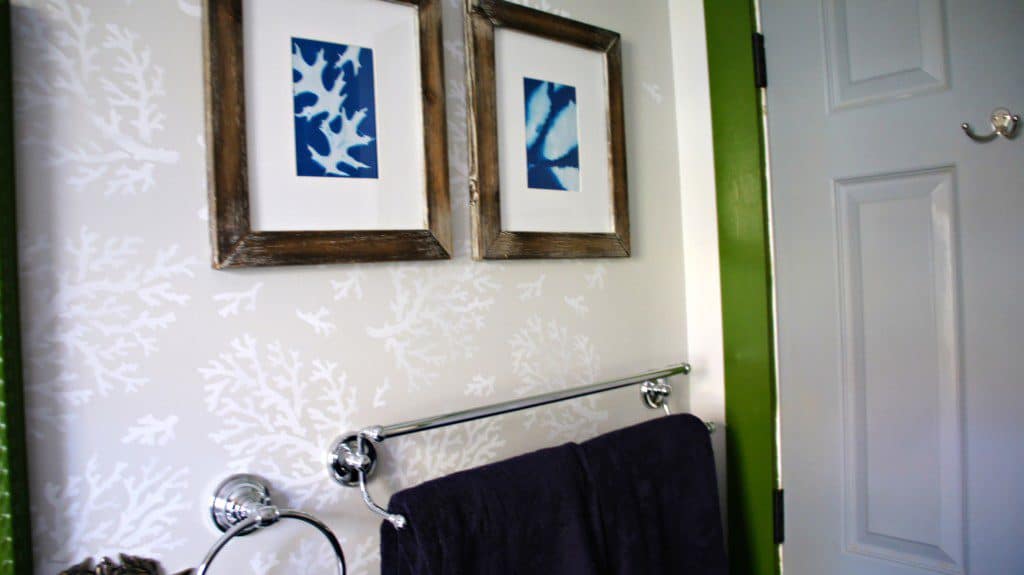 Pin for Later!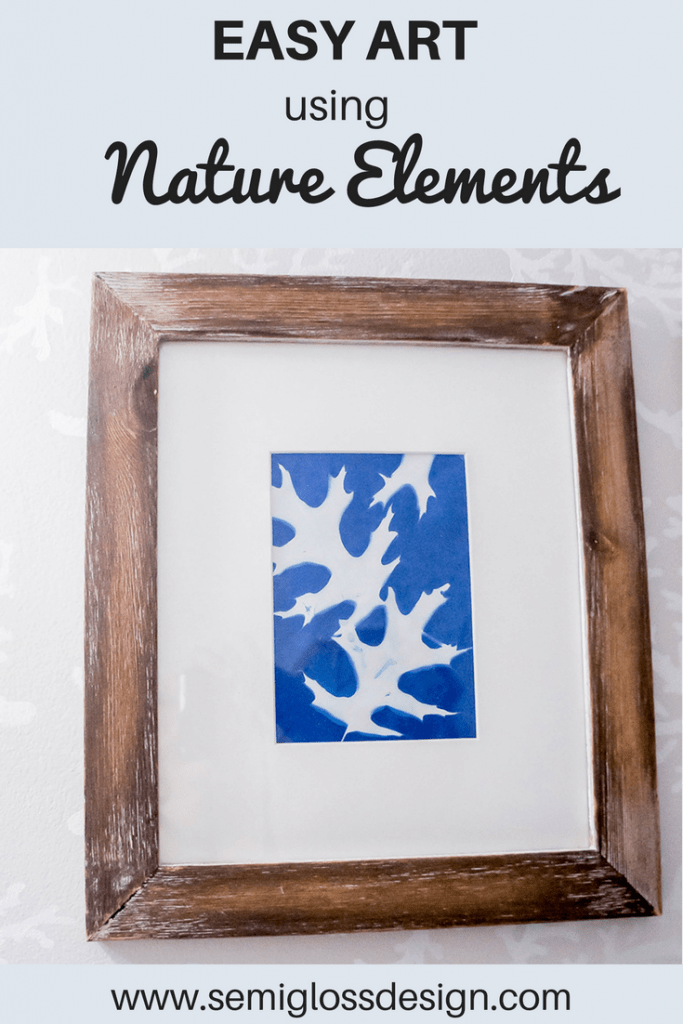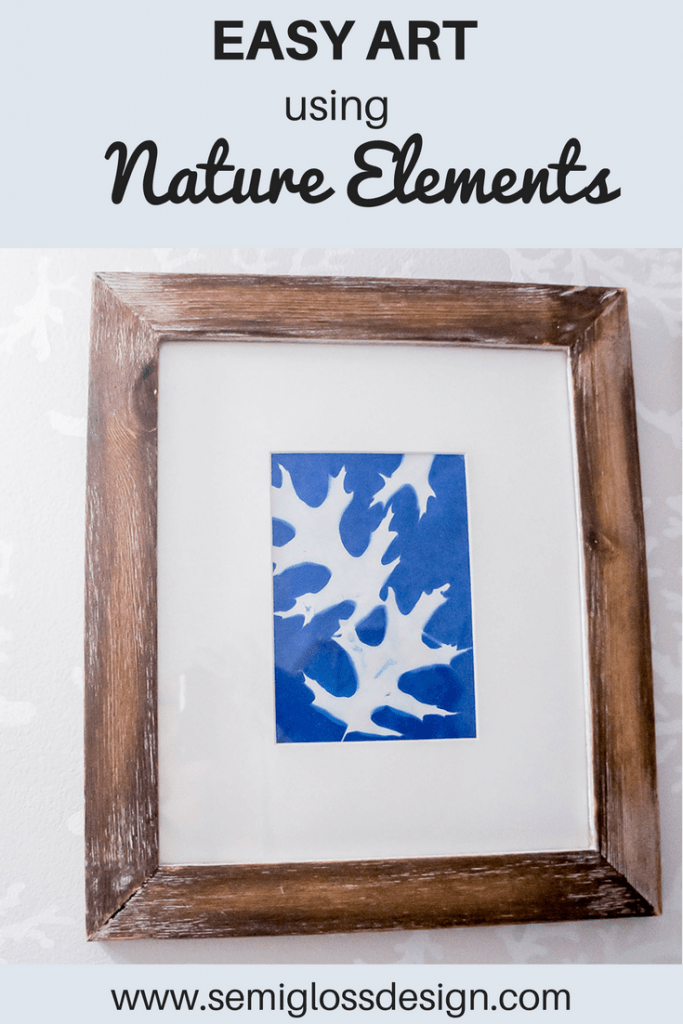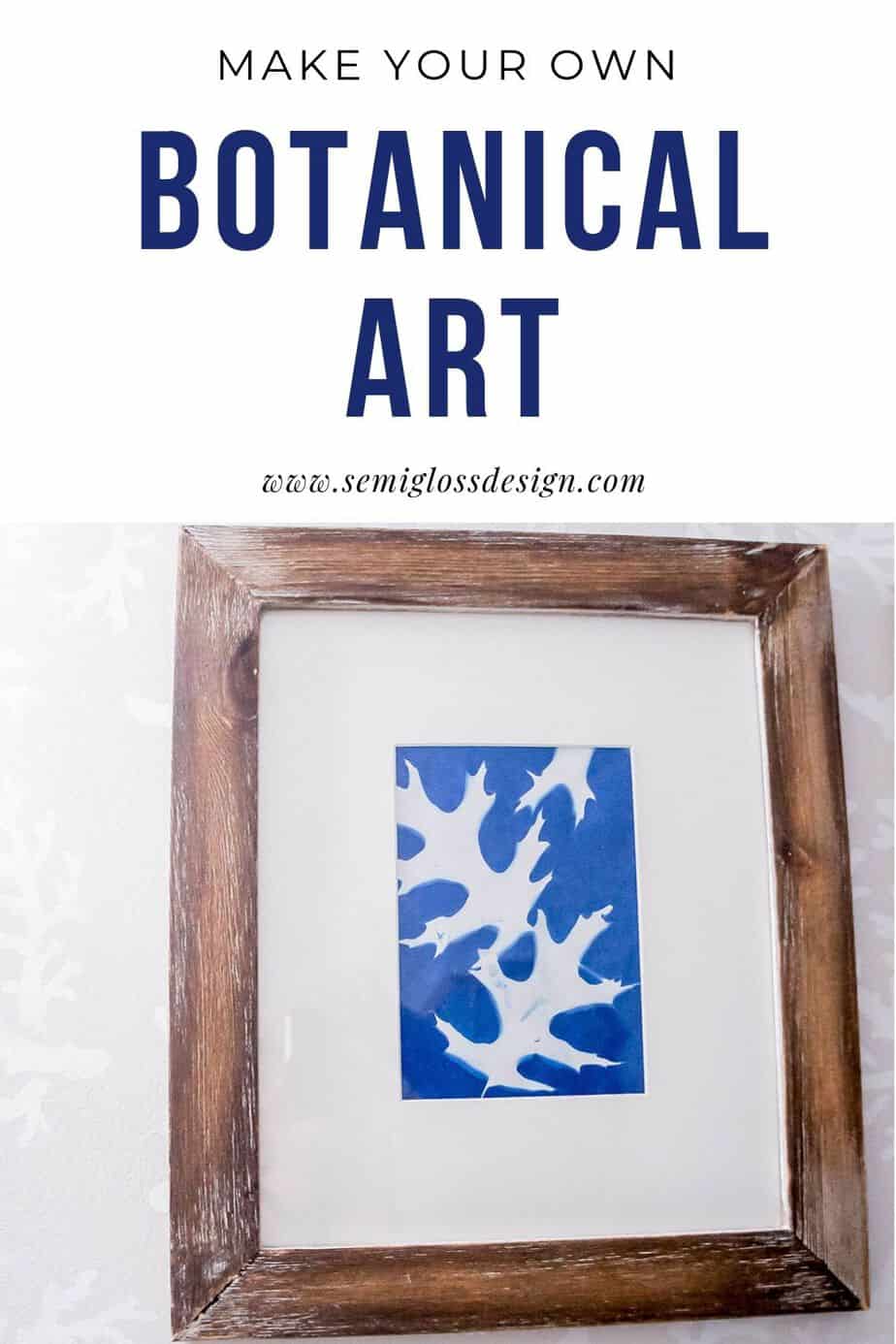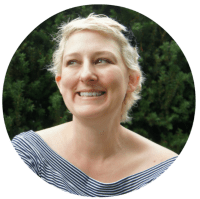 Emy is a vintage obsessed mama of 2 DIYer who loves sharing affordable solutions for common home problems. You don't need a giant budget to create a lovely home. Read more…