The Best Stenciling Tips for Walls
Learn my best stenciling tips for walls.
Stencils are a great way to add patterns to a wall instead of wallpaper. I love using stencils for decor too, like my bone inlay mirror, this mandala stenciled rug, and these stenciled signs. 
One Room Challenge: Bathroom Makeover
This is part of a series for the One Room Challenge. The end is near and my bathroom is starting to look pretty good if I do say so myself.
After not feeling very accomplished last week, I got the wall stenciling done this week. I've stenciled a floor and I've even stenciled curtains before, but this was my first time stenciling a wall. Today, I'm sharing some tips that I learned along the way.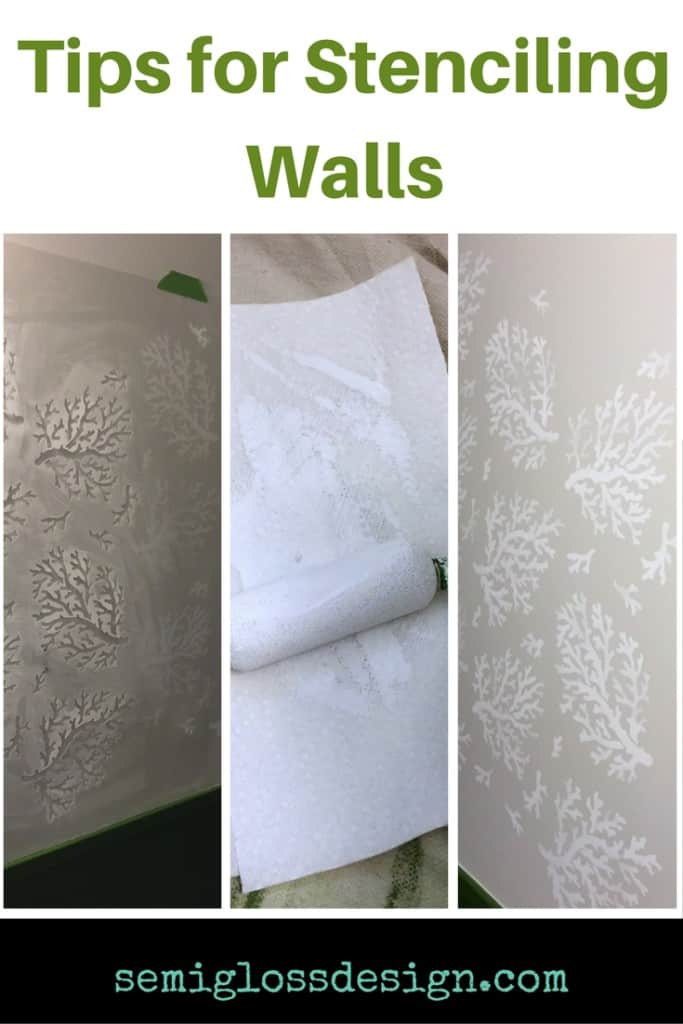 What kind of paint do you use for stenciling walls?
I used latex wall paint for stenciling my walls. Acrylic paint can also be used, but latex usually has better coverage.
Can I make my own stencil?
You can! I have very detailed instructions on how to use a Silhouette to make your own stencils, plus how to make them without a cutting machine.
Stenciling Tips for Walls
Supplies Needed
This post contains affiliate links. By purchasing an item through an affiliate link, I earn a small commission at no extra cost to you.
How to Stencil a Wall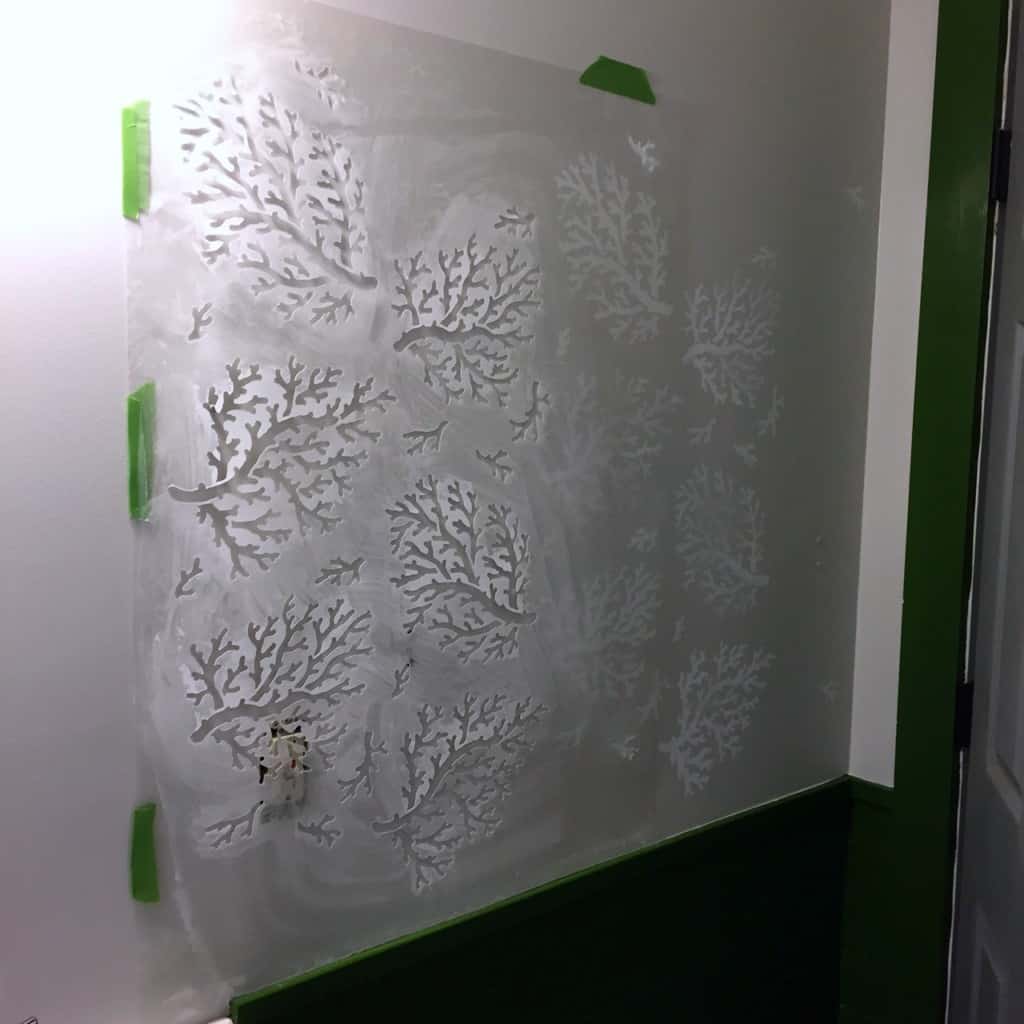 Let the stencil dry thoroughly between each use. This is frustrating, but my impatience led to mistakes.
Pattern is hard to get used to! If you don't have patterned walls anywhere else in your home, it can feel very harsh. Give it a few days before you decide that you hate it. Also, remember that it will be under many other layers of decor. It looked great from far away, but in such a small space, it felt overwhelming. It's been a few days now and I love it.
Paint tape loses it's stickiness fast. Use new pieces every now and then. For parts near the ceiling or near corners, I balled up some tape to create "double sided" tape so that the stencil could stick to the wall.
Keep paper towels or wet wipes nearby to wipe away mistakes.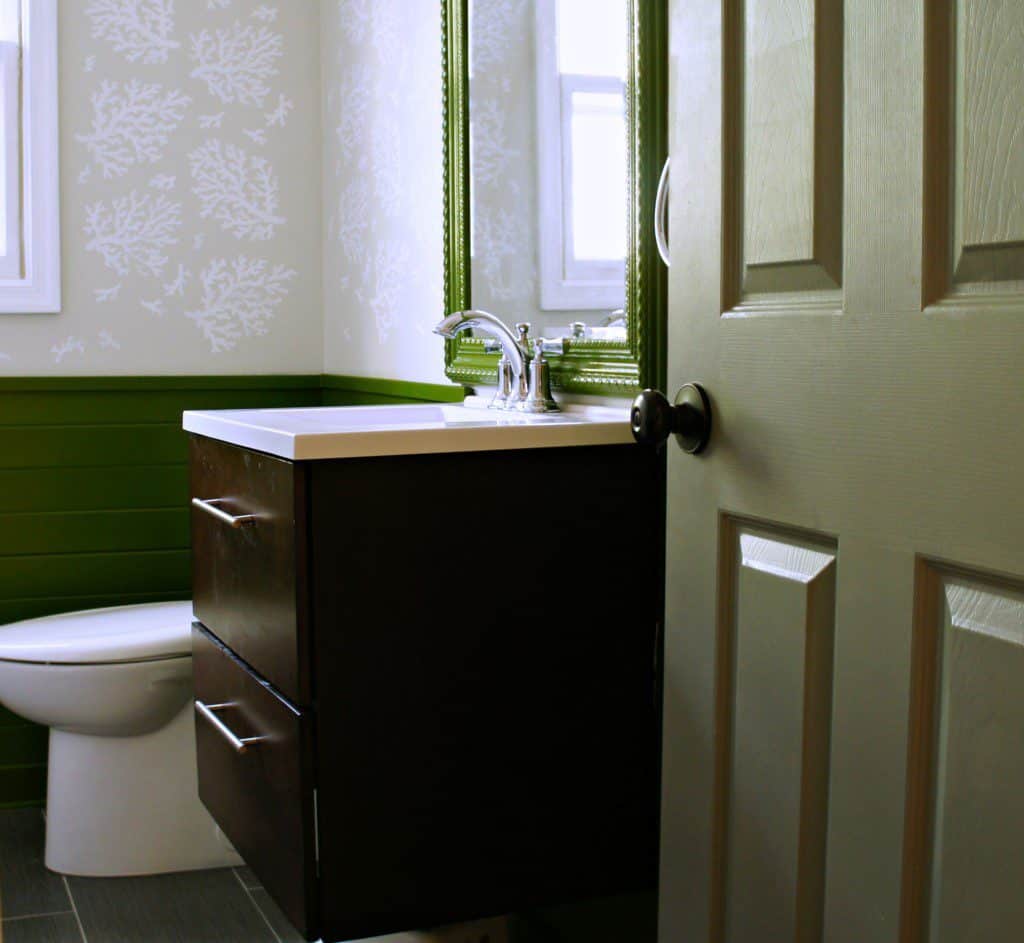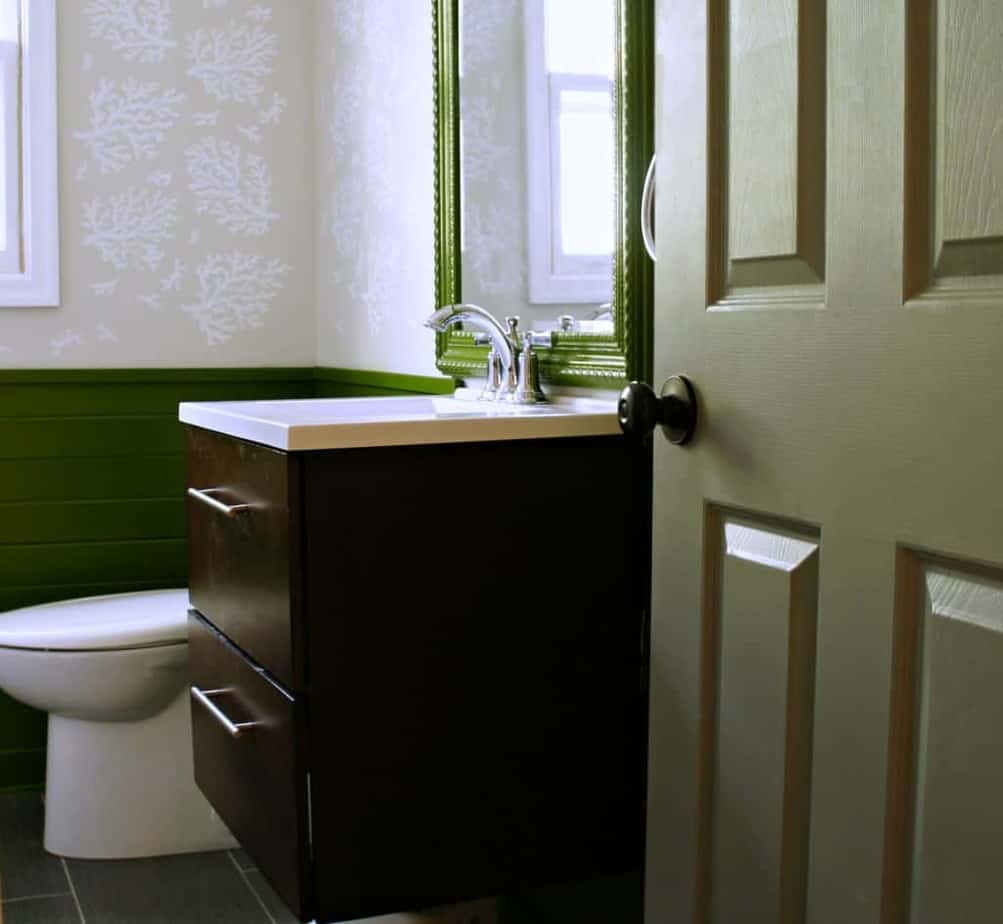 Bathroom Progress
I also repainted the mirror and hung it back up. The bathroom is fully functioning again!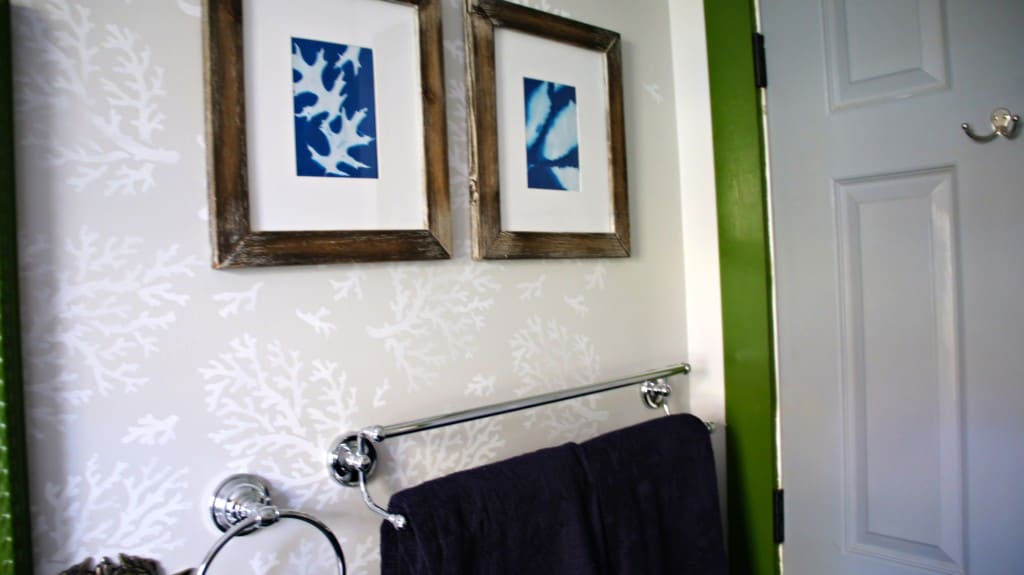 Still to do: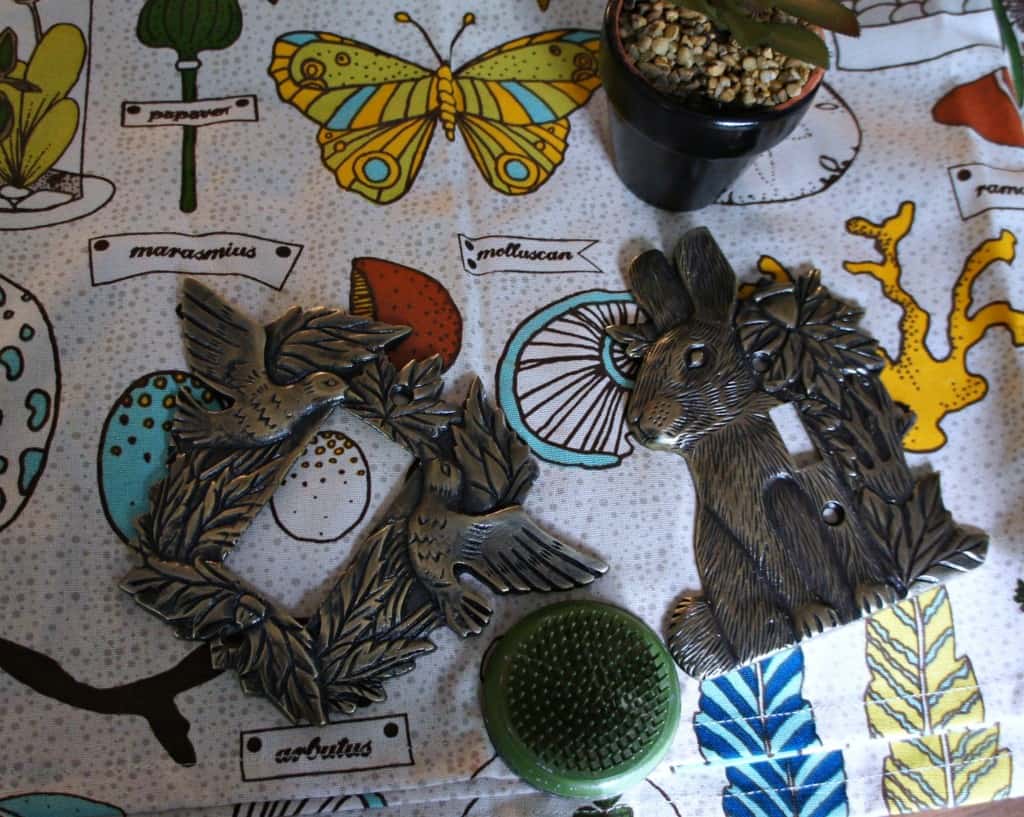 See the finished bathroom here!
You might also like:
Pin for Later!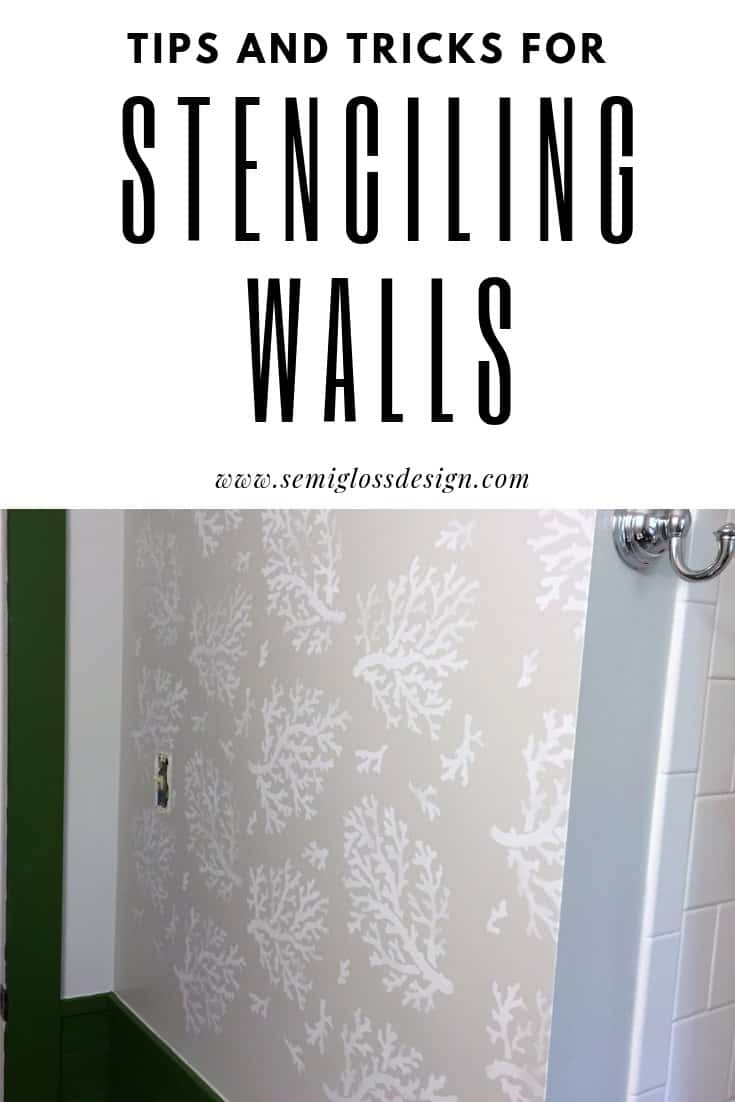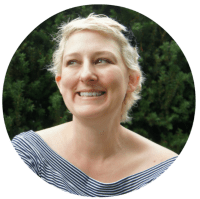 Emy is a vintage obsessed mama of 2 DIYer who loves sharing affordable solutions for common home problems. You don't need a giant budget to create a lovely home. Read more…