Learn my best stenciling tips for walls.
Stencils are a great way to add pattern to a wall instead of wallpaper. I love using stencils for decor too, like my bone inlay mirror, this mandala stenciled rug, and these stenciled signs.
One Room Challenge: Bathroom Makeover
This is part of a series for the One Room Challenge. The end is near and my bathroom is starting to look pretty good, if I do say so myself.
After not feeling very accomplished last week, I got the wall stenciling done this week. I've stenciled a floor and I've even stenciled curtains before, but this was my first time stenciling a wall. Today, I'm sharing some tips that I learned along the way.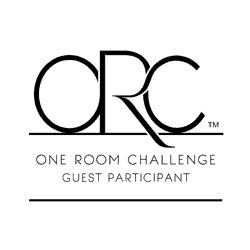 You can catch up here: Week 1 | Week 2 | Week 3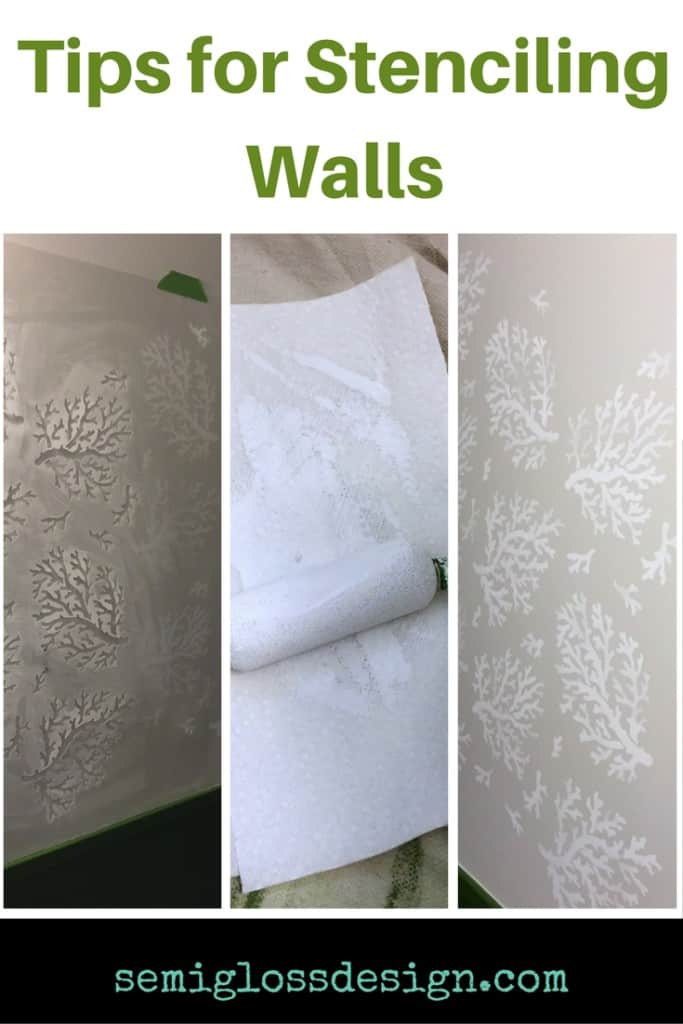 What kind of paint do you use for stenciling walls?
I used latex wall paint for stenciling my walls. Acrylic paint can be used as well, but latex usually has better coverage.
Can I make my own stencil?
You can! I have very detailed instructions on how to use a Silhouette to make your own stencils, plus how to make them without a cutting machine.
Stenciling Tips for Walls
Supplies Needed
This post contains affiliate links. By purchasing an item through an affiliate link, I earn a small commission at no extra cost to you.
How to Stencil a Wall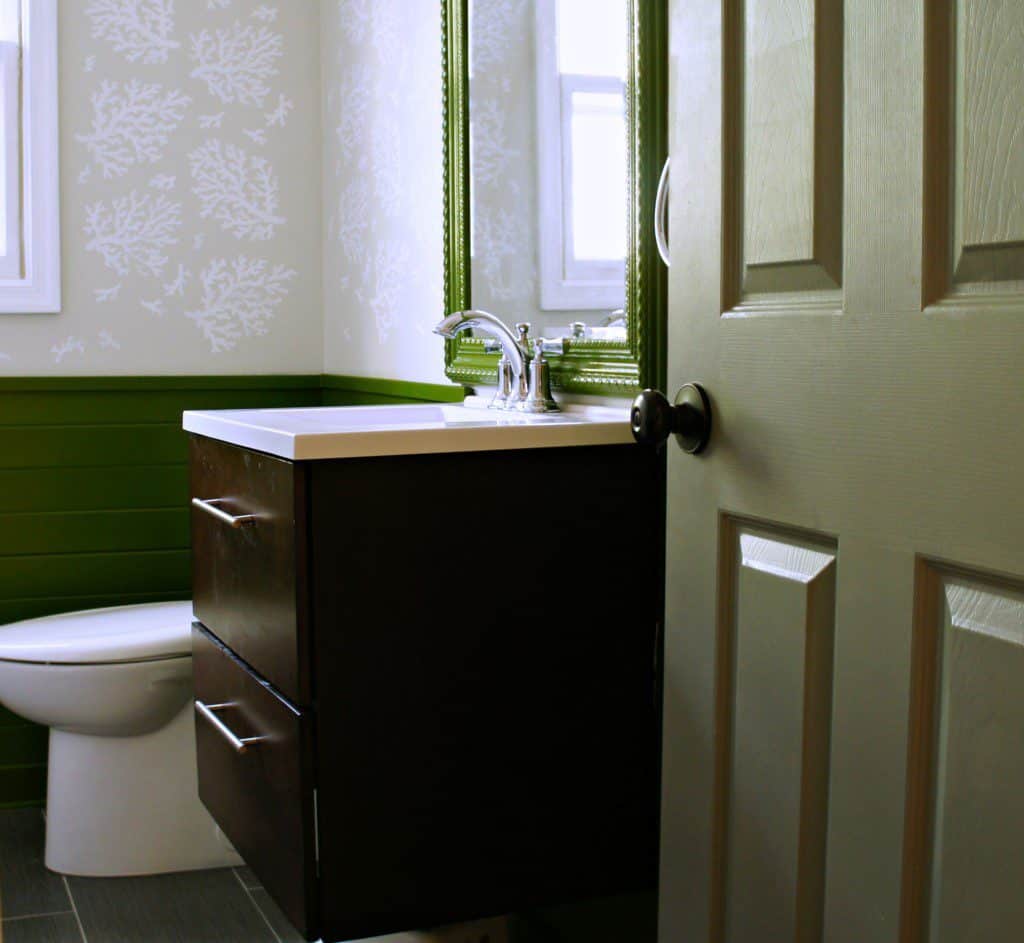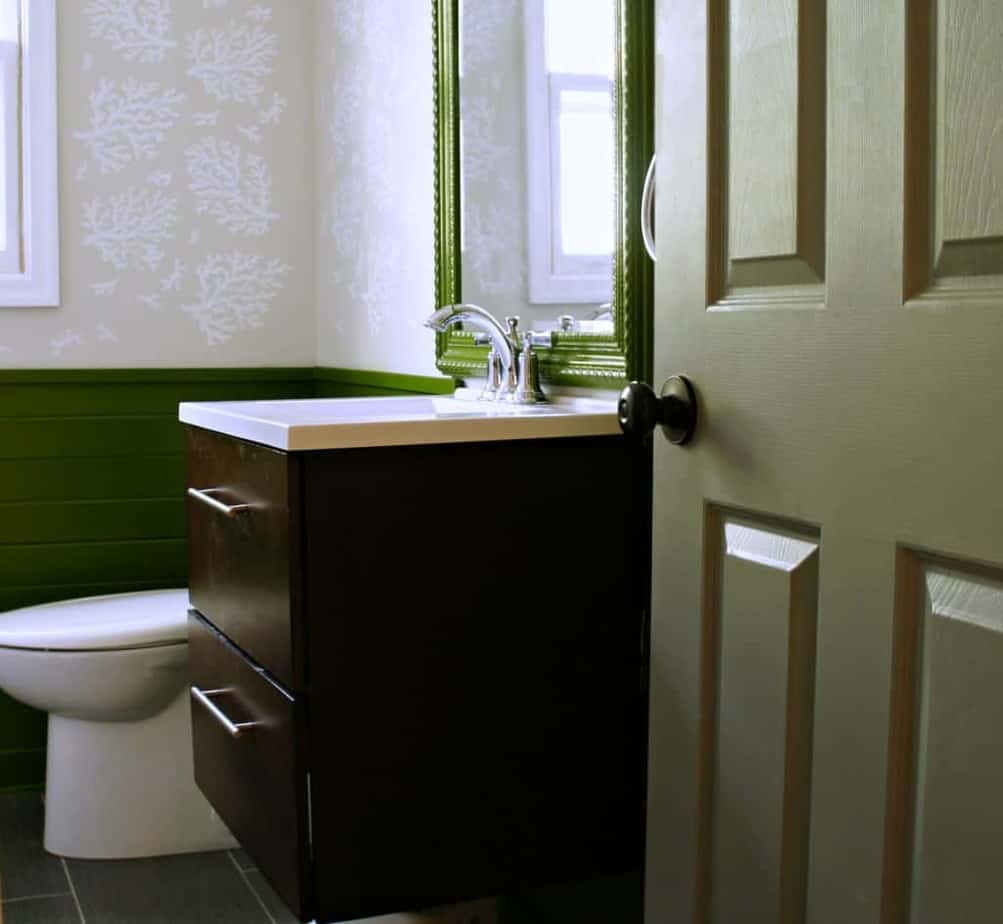 Bathroom Progress
I also repainted the mirror and hung it back up. The bathroom is back to being fully functioning now!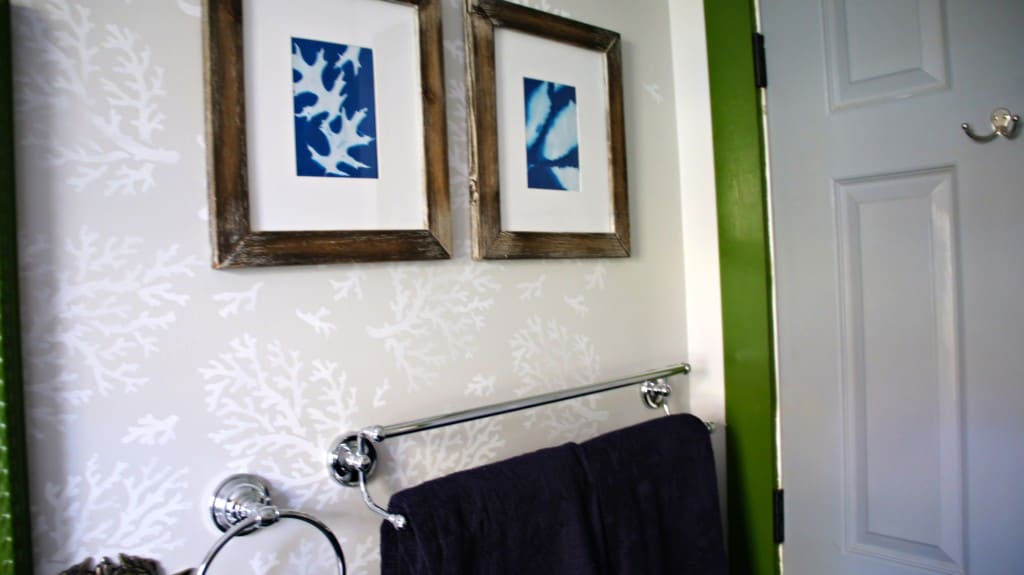 Still to do:
See the finished bathroom here!
You might also like:
Pin for Later!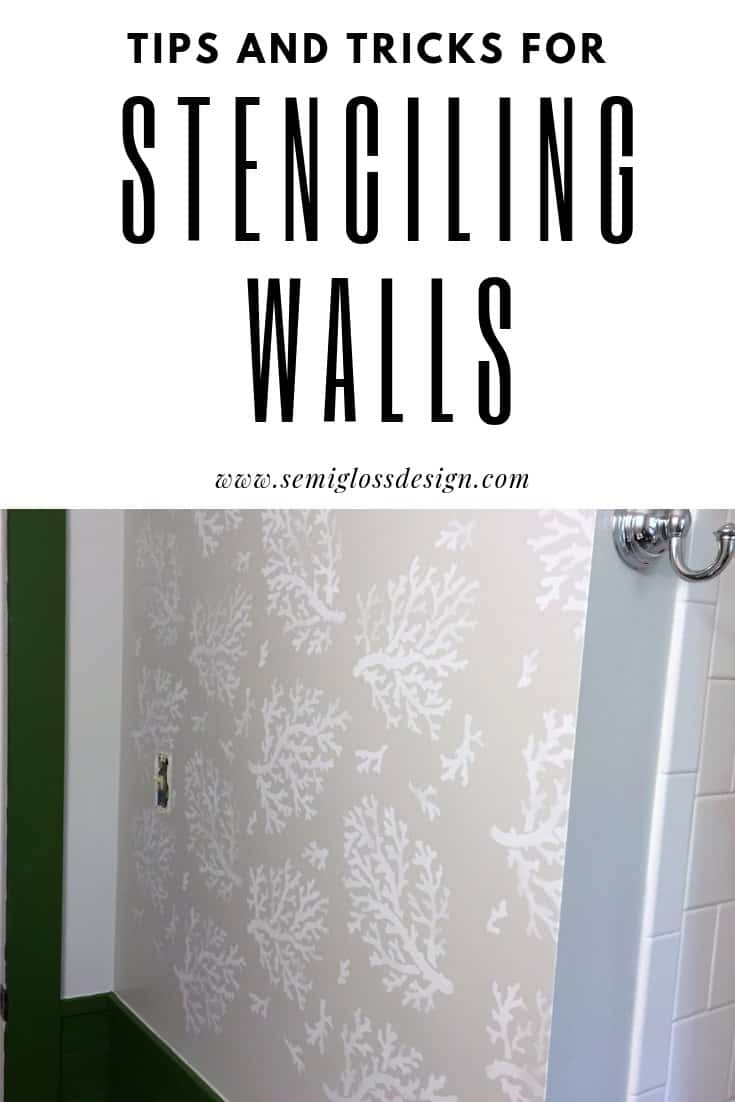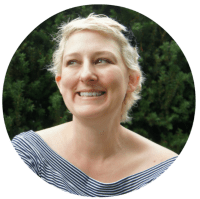 Emy is a vintage obsessed mama of 2 DIYer who loves sharing affordable solutions for common home problems. You don't need a giant budget to create a lovely home. Read more…