Welcome to week 4 of the One Room Challenge. The end is near and my bathroom is starting to look pretty good, if I do say so myself. After not feeling very accomplished last week, I got the wall stenciling done this week. I've stenciled a floor and I've even stenciled curtains before, but this was my first time stenciling a wall. Today, I'm sharing some tips that I learned along the way.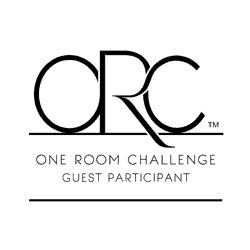 You can catch up here: Week 1 | Week 2 | Week 3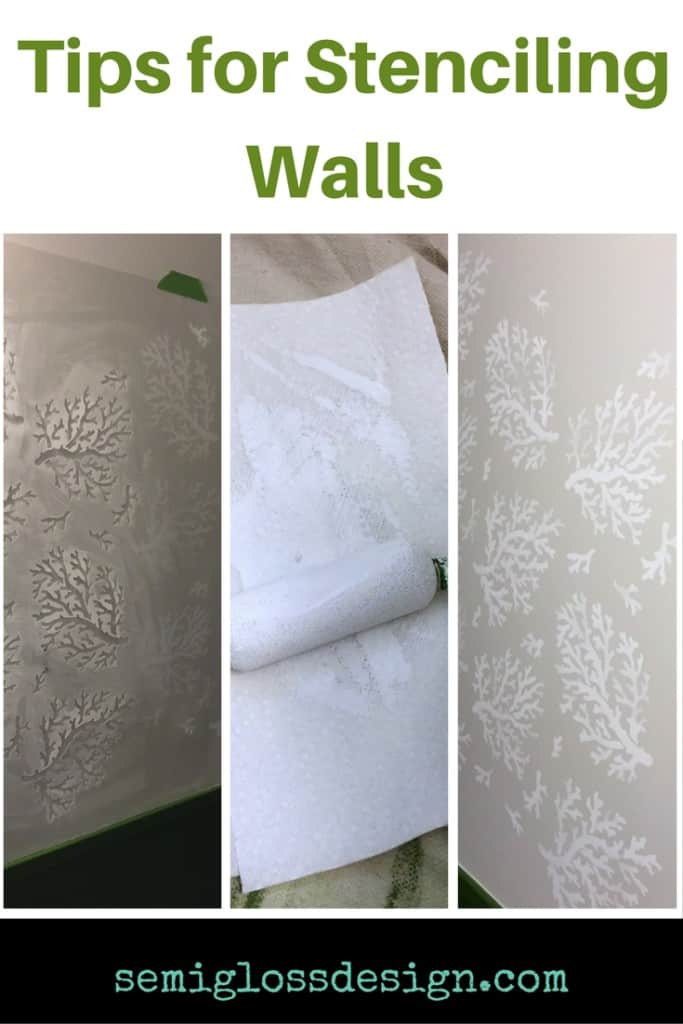 Stenciling Tips
First, perfection is overrated. If you need perfection, organic shaped stencils will probably make you happier. Or maybe just don't stencil. The good thing is that pattern tricks the eye into not seeing the mistakes! I used this coral stencil.
Stenciling with an almost dry roller will give you the correct coverage. If the paint is too thick, it seeps under the stencil a bit. I loaded my roller, wiped as much off on the paint tray and then rolled it on a paper towel before finally applying it to the wall. 
Large stencils are a bit of a pain. If I were to do this stencil again, I would purchase several of the smaller craft stencils instead. I ended up cutting my stencil apart to fill spaces. It's a forgiving pattern, so this works well.
If you use a large stencil, I would start it at the top of the wall. This stencil came with a "top" piece that you should use first.

Let the stencil dry thoroughly between each use. This is frustrating, but my impatience led to mistakes.
Pattern is hard to get used to! If you don't have patterned walls anywhere else in your home, it can feel very harsh. Give it a few days before you decide that you hate it. Also, remember that it will under many other layers of decor. It looked great from far away, but in such a small space, it felt overwhelming. It's been a few days now and I love it.
Paint tape loses it's stickiness fast. Use new pieces every now and then. For parts near the ceiling or near corners, I balled up some tape to create "double sided" tape so that the stencil could stick to the wall.
Keep paper towels or wet wipes nearby to wipe away mistakes.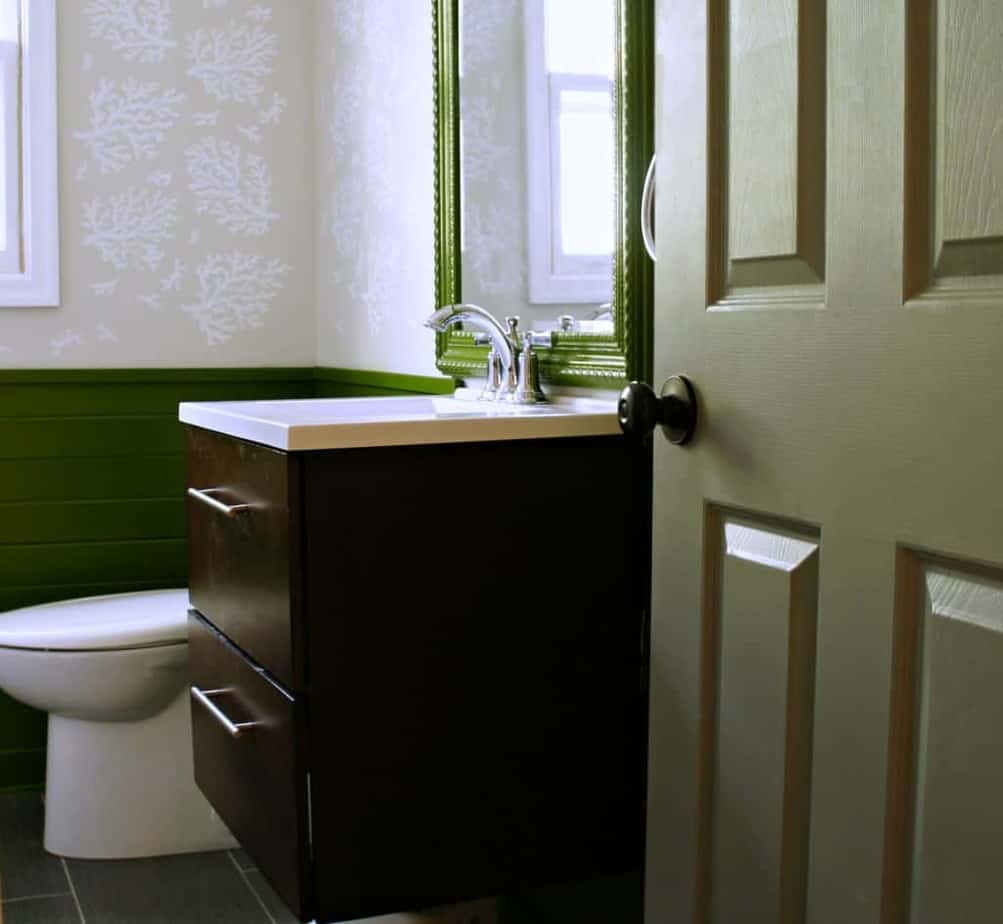 I also repainted the mirror and hung it back up. The bathroom is back to being fully functioning now!
Still to do:
Pipe shelves built and installed
Art
Hang shower curtain
Light switch plates installed
Shop for new towels and accessories
Buy and hang bamboo blind
Be sure to go say hi to Linda at the One Room Challenge, check out the 20 featured designers, and all of the linking participants! We're almost at the end!