Christmas Tour 2016: All The Color
After what feels like months of living in a construction zone, it's nice to put the tools away for a bit and focus on decorating for Christmas. I don't know about you, but I need a clean house before I can even think about baking cookies or wrapping presents. I spent a few days making magic in my home getting ready for the holidays. I can't promise to not break out the power tools before then, but it's clean for now…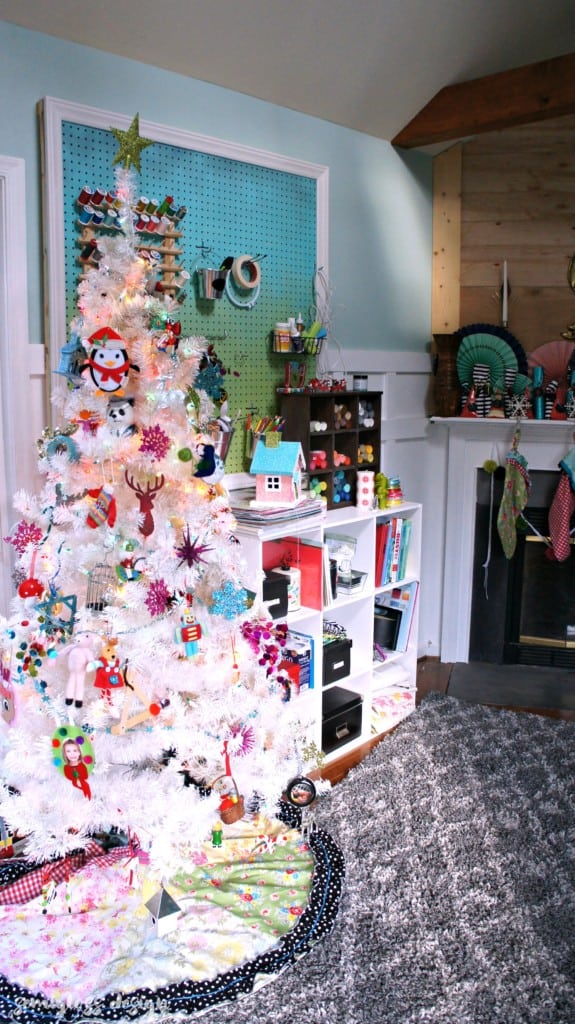 We have a white tree and after a year of being stored in the garage, it's slightly yellowed. I'm calling it "champagne gold" and starting to look for a new tree (and planning storage in the basement this year.) This year the tree is in my work space, which is both weird and convenient for gift wrapping. I wanted it near the fireplace, but I think next year I would like it in either the sun room or the basement (after they've been spruced up a bit, of course.)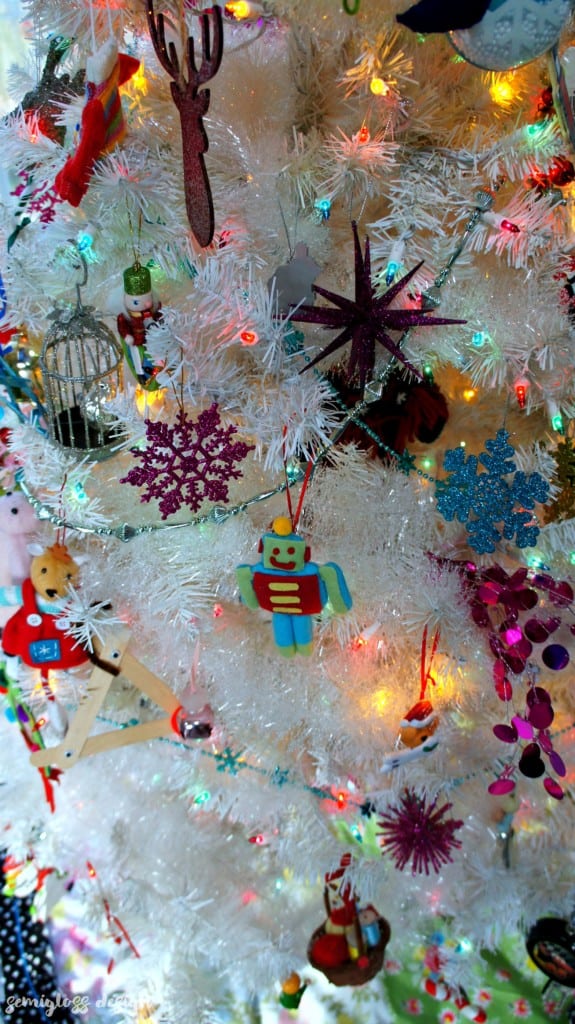 It's lovingly filled with ornaments that my kids have made or picked out each year. It's so funny to think about my (almost) 13 year old once loving Dora or Cars. Or about the time my daughter picked out a dog ornament before we even had a dog. Most ornaments have a memory and is unique.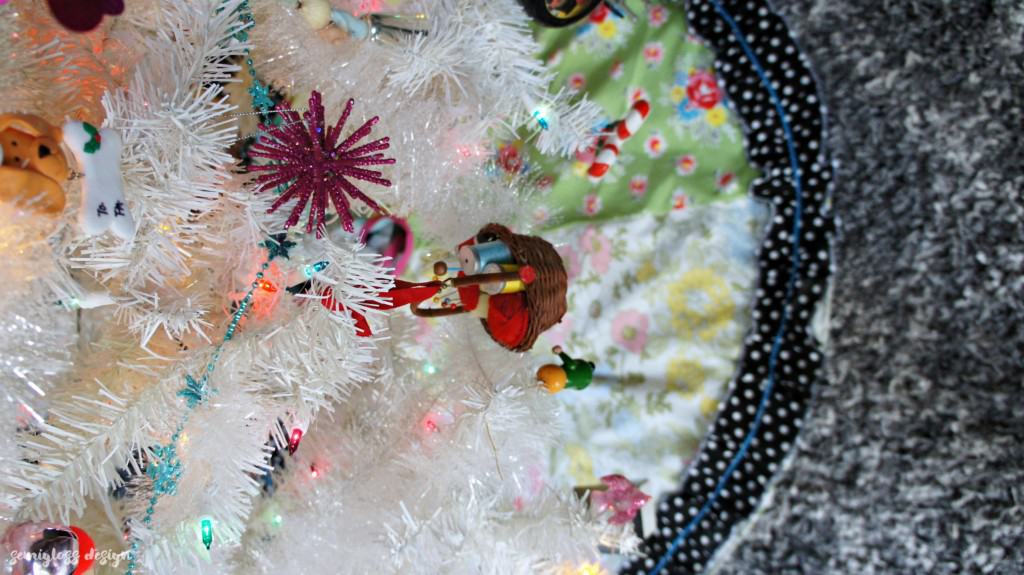 What's not funny, is that my dog seems to think that the tree is a giant All You Can Eat buffet and has tried to eat several ornaments since I took pictures.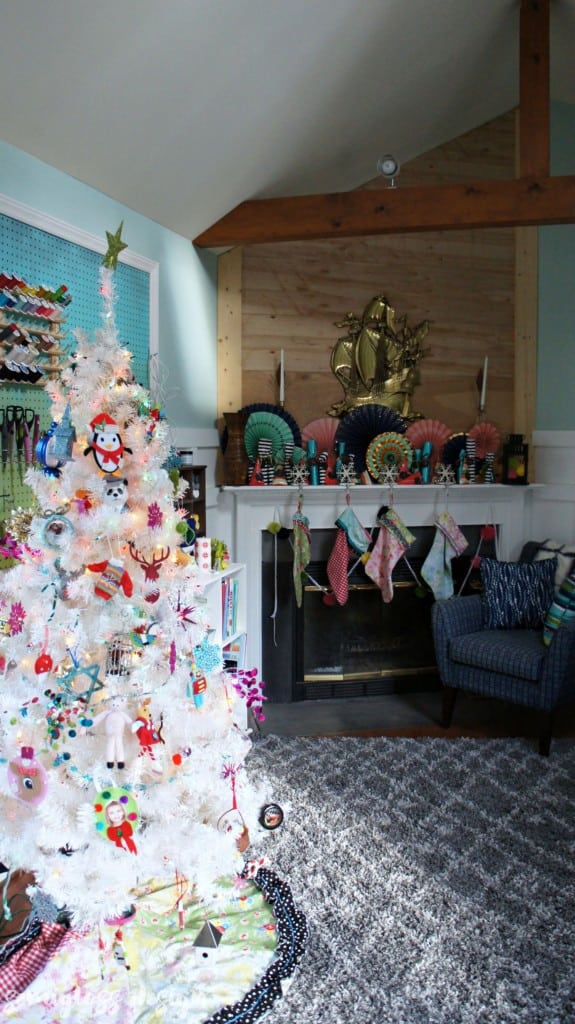 The mantle holds my adult advent calendar. I love the fun mix of patterns. I think the paper fans will have to stay up for a while. It's birthday season after Christmas, so it feels right to leave them up for a while.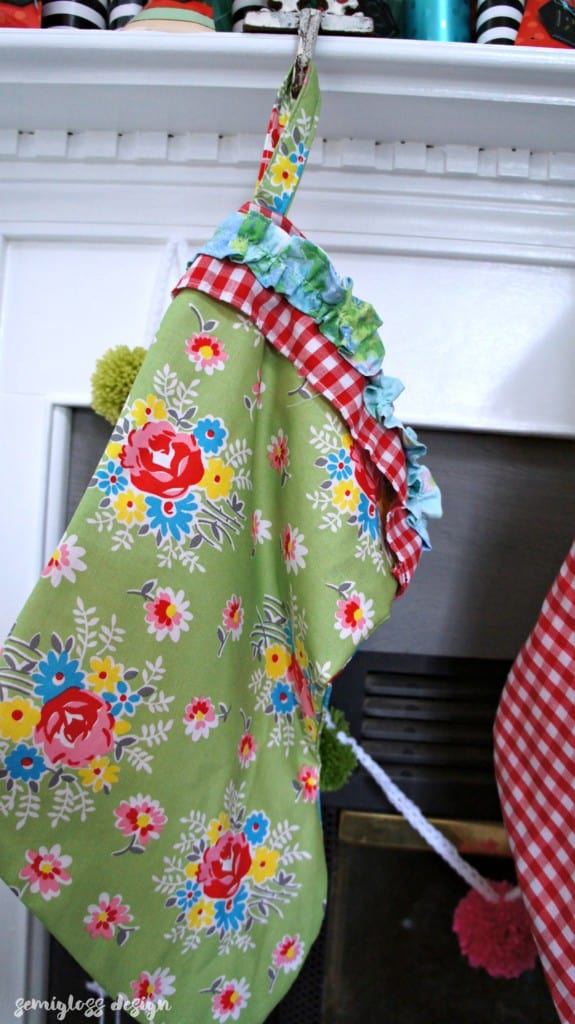 After years of being lazy, I finally spent time making some fun stockings. My daughter was horrified that I didn't include one for the dog, but between you and me, Gracie doesn't understand, so it's just fine…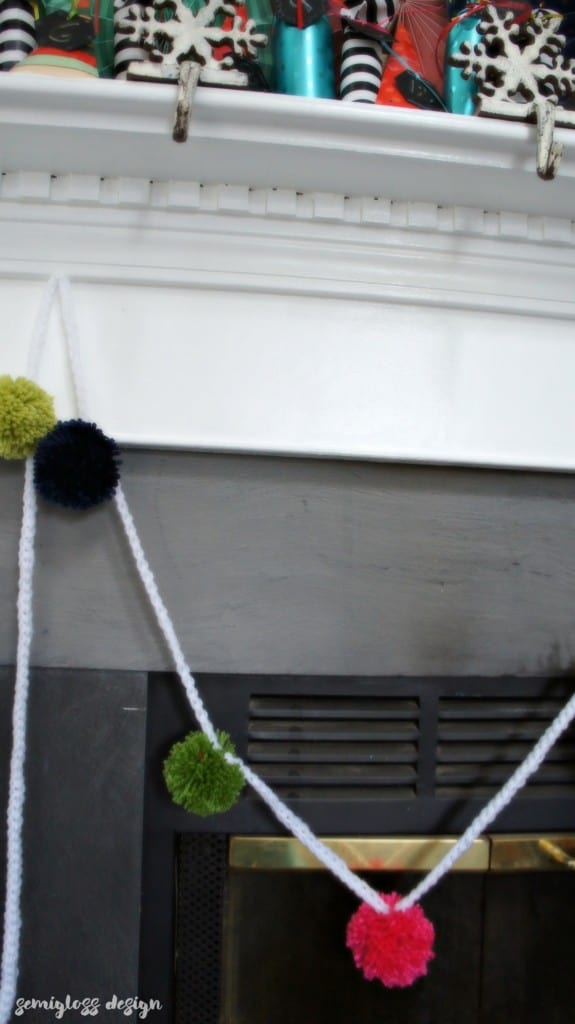 I also made a fun pom pom garland. Pom poms are the best. If you're like me and can't watch television without doing something else, I highly recommend pom pom making.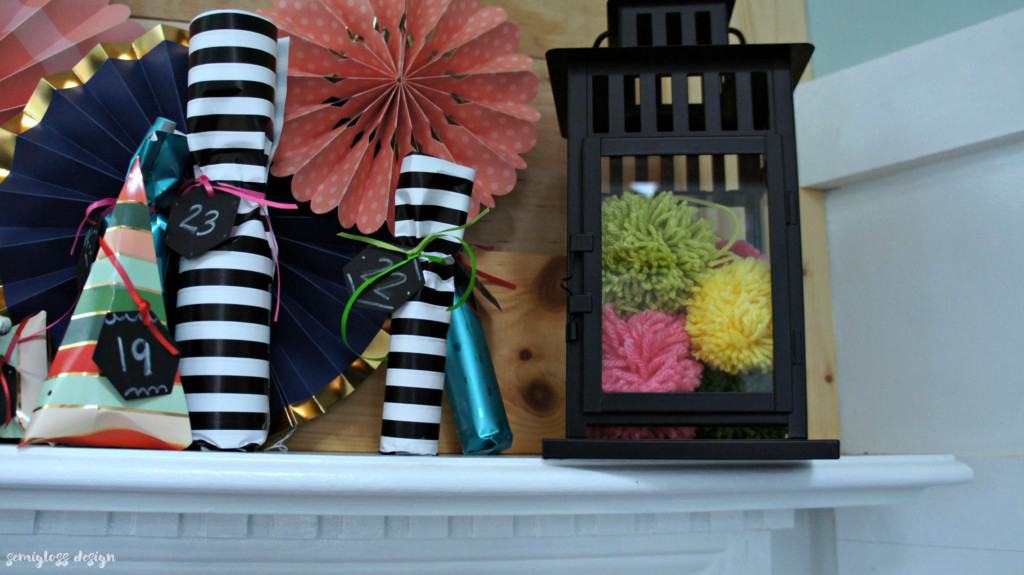 Pom poms also look great in a lantern.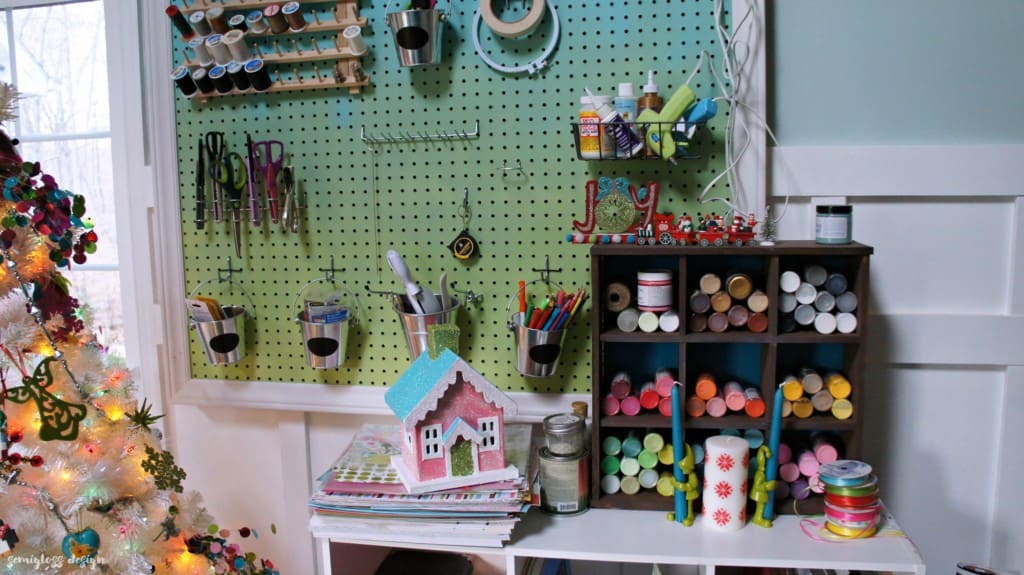 Here's a fun little vignette near my paint. It's like being in Santa's workshop, right? Very festive. Plus it's so convenient! Need scissors? I've got 6 pairs!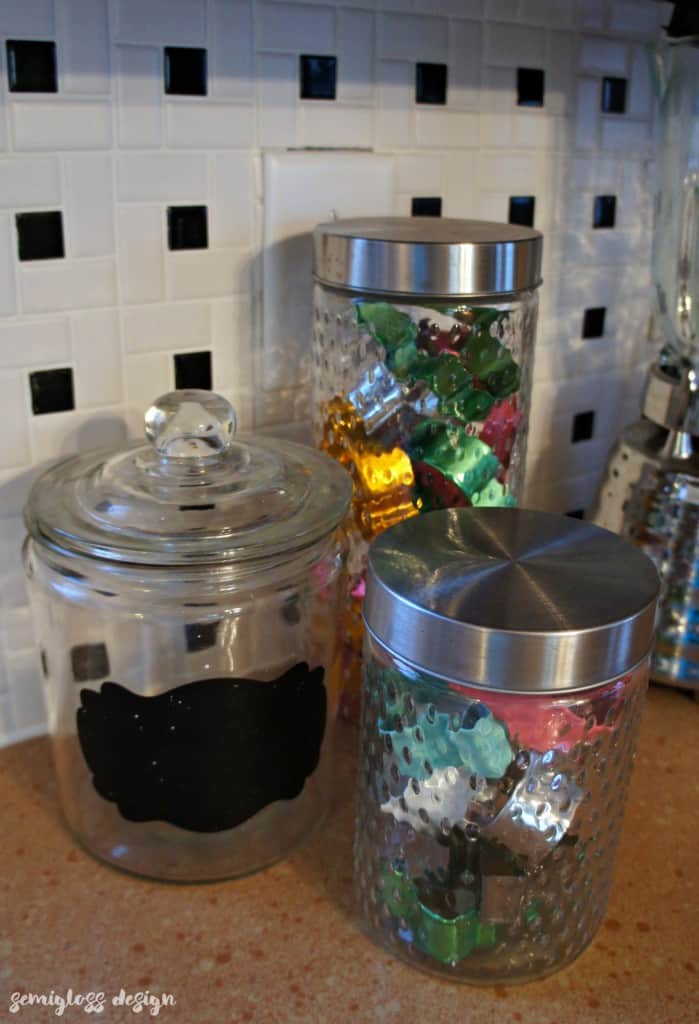 In the kitchen, I put my cookie cutters in glass jars. I try to add to my collection each year, so one jar didn't quite do it. Making sugar cookies is one of our favorite Christmas activities. Eating them, not so much… The cookie jar is so sad and lonely, waiting to be filled with cookies.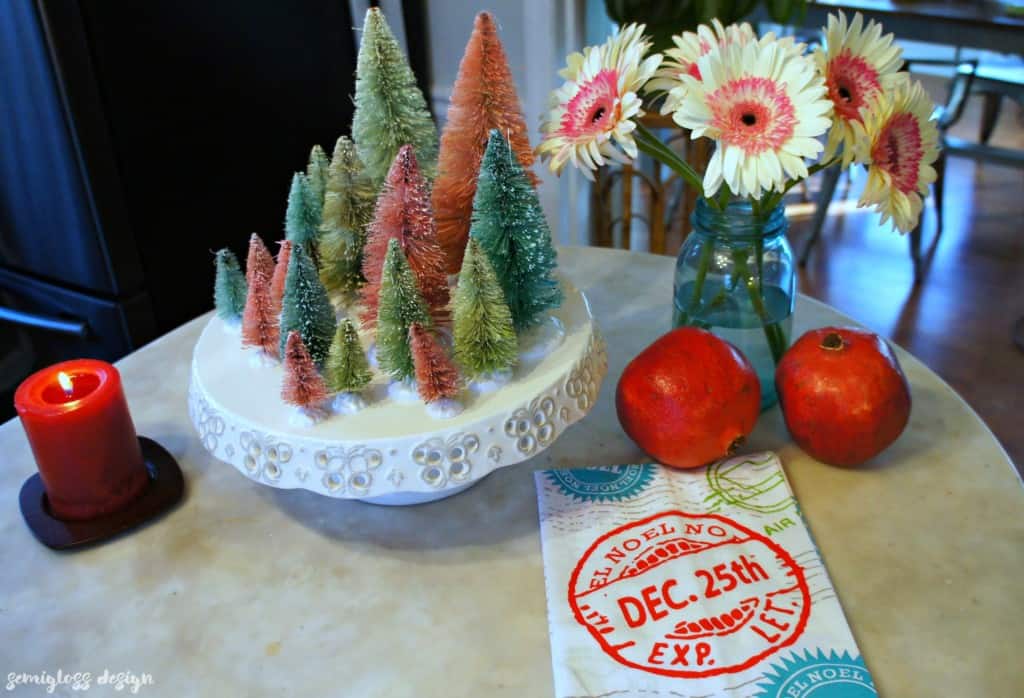 I added a cute little vignette on the kitchen island. This cute tea towel is from Wal-Mart. I added a pedestal of bottle brush trees that I dyed with food color.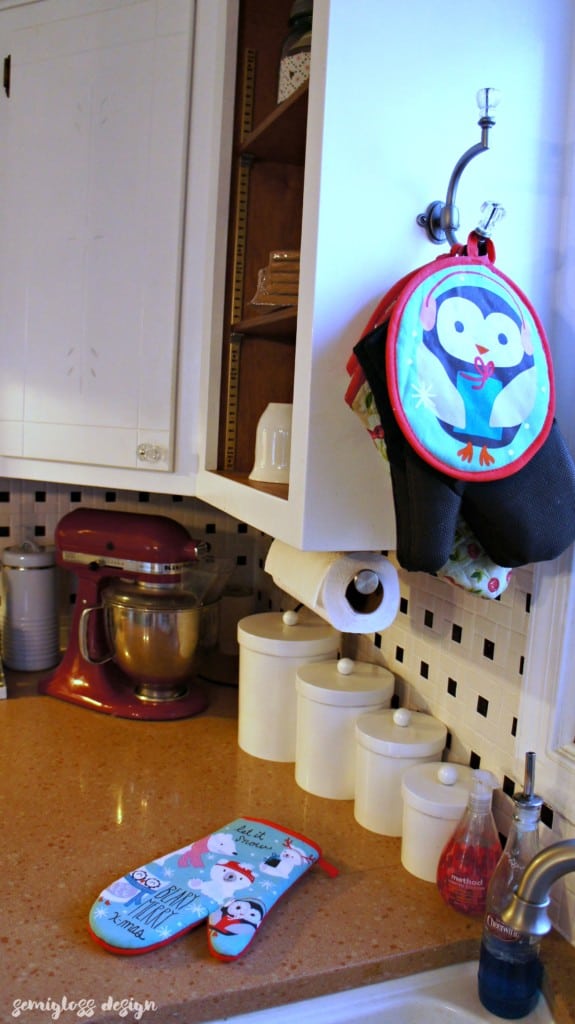 Wal-mart also had these cute oven mitts. I've never bought Christmas themed kitchen linens before, but when I first moved away with my husband, my grannie sent a care package full of them. To her, it's just not Christmas without themed towels and tablecloths.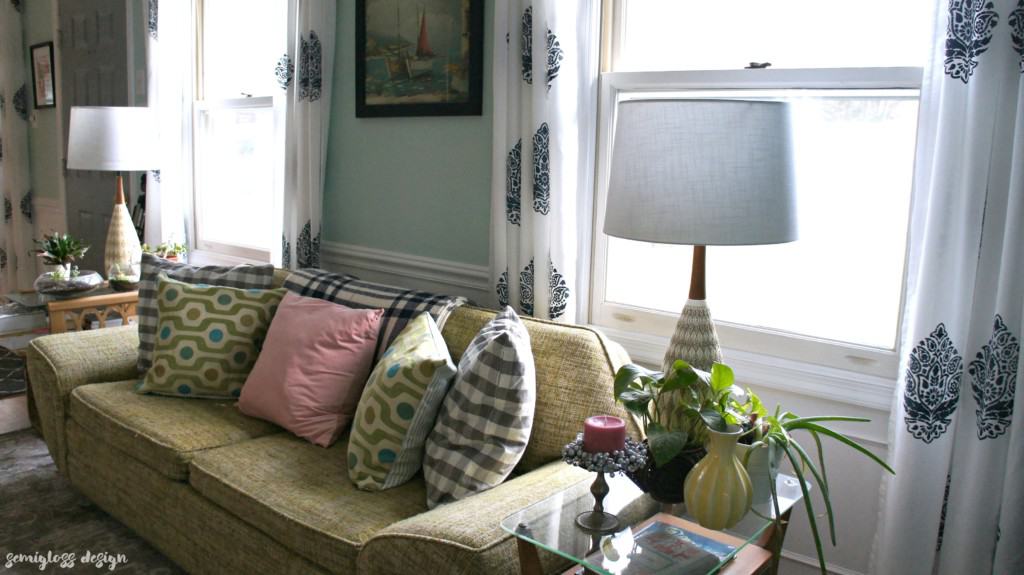 In the living room, I kept it pretty quiet. I switched out some pillow cases and stole a pink pillow from my daughter's room.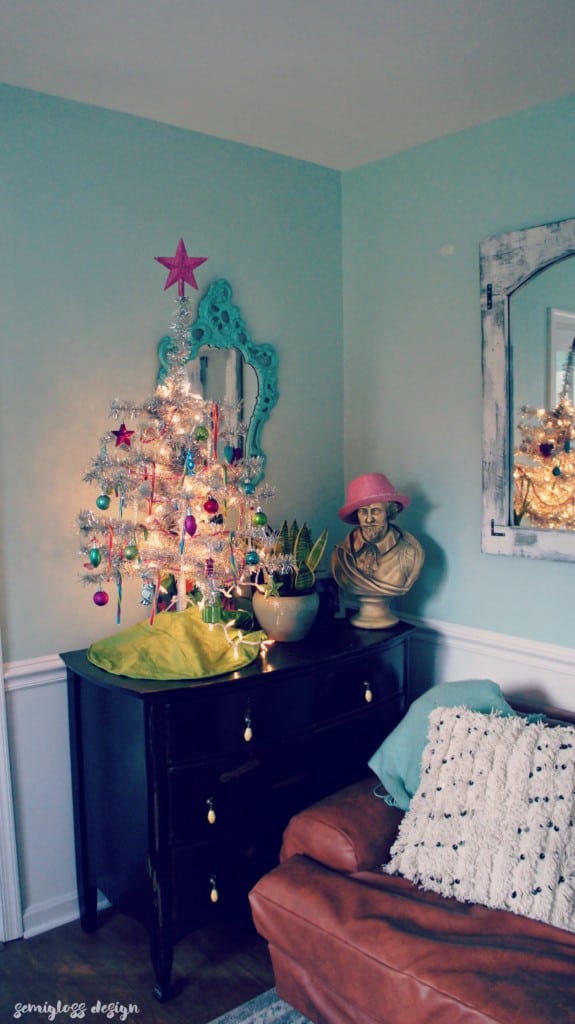 My tinsel tree sits in the same place as last year, but with a slightly different look. This is "my" tree, so I can add as much pink as I want. I also added my precious vintage glass icicles.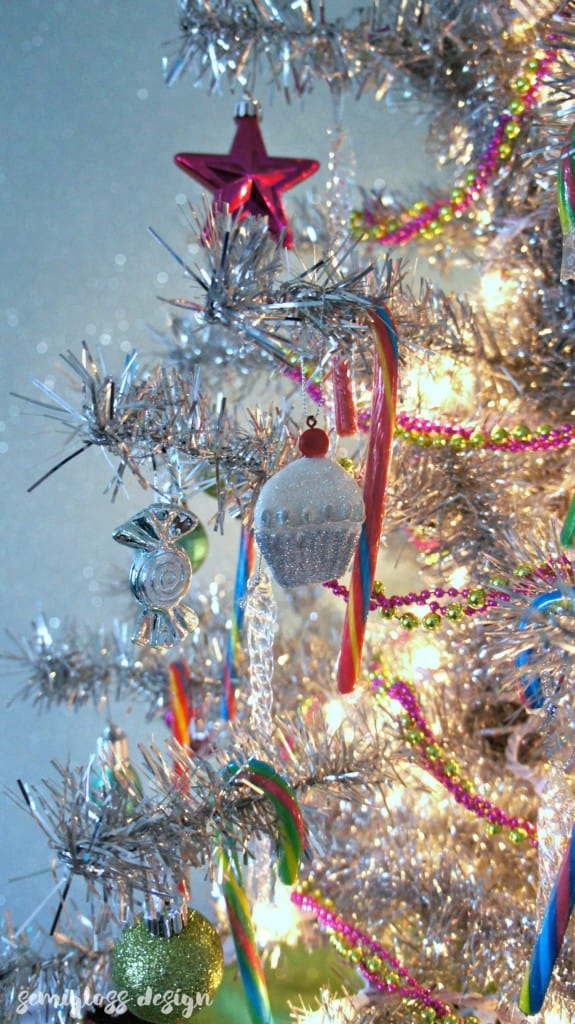 Most of the candy canes seem to have disappeared…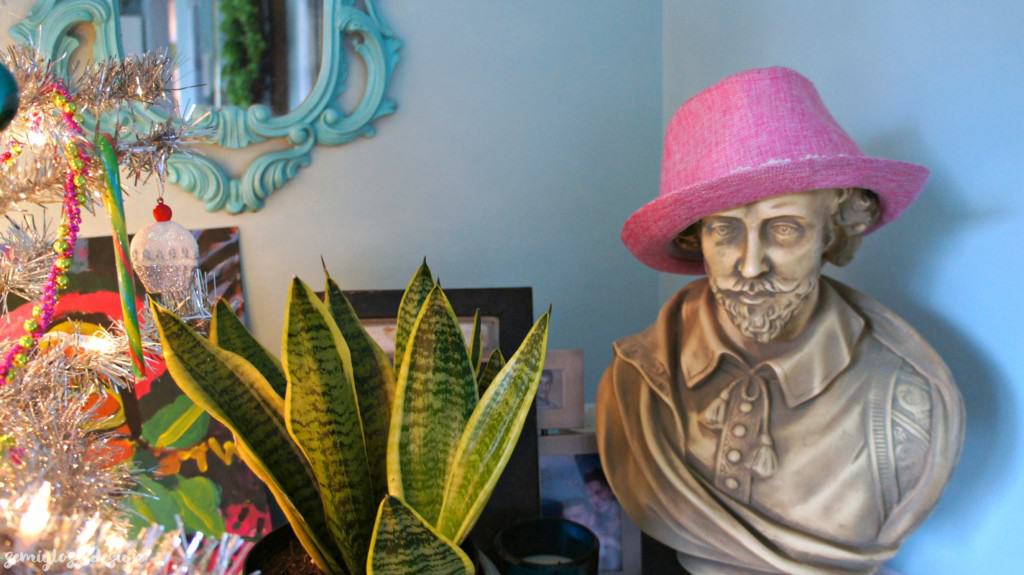 Willie looks quite dapper with a pink fedora. Maybe his new name should be MC Will E.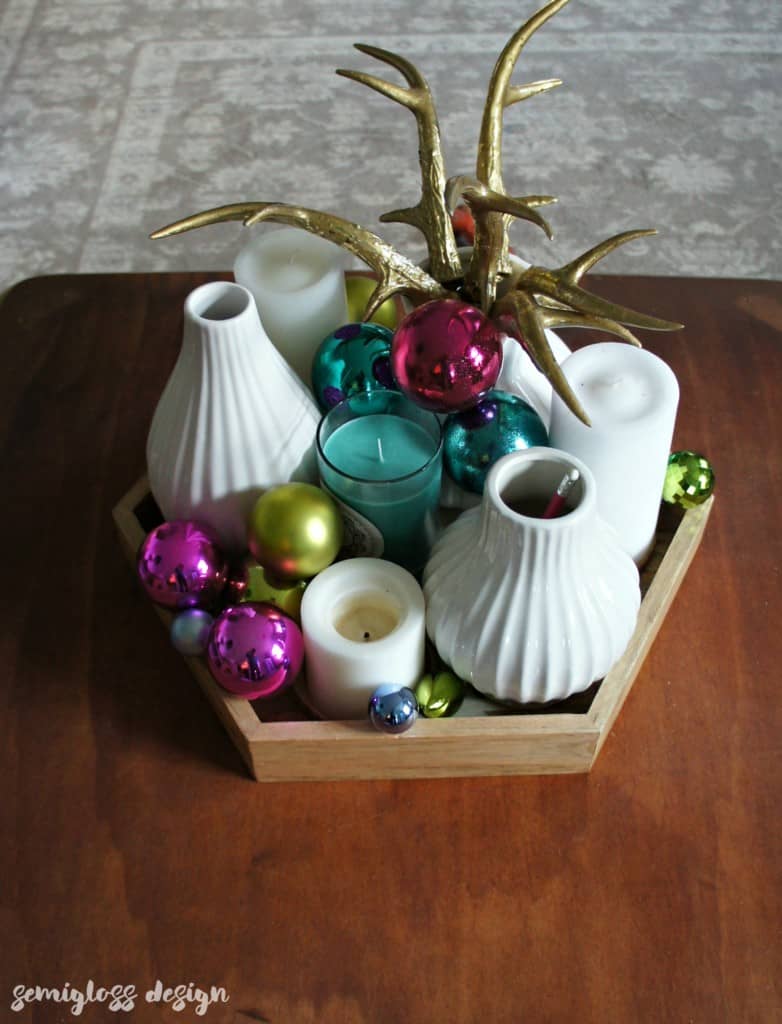 On the coffee table, I added extra Christmas ornaments to an arrangement of white ceramic vases and candles. I filled one of the vases with gold antlers. They make me laugh because they look a little creepy.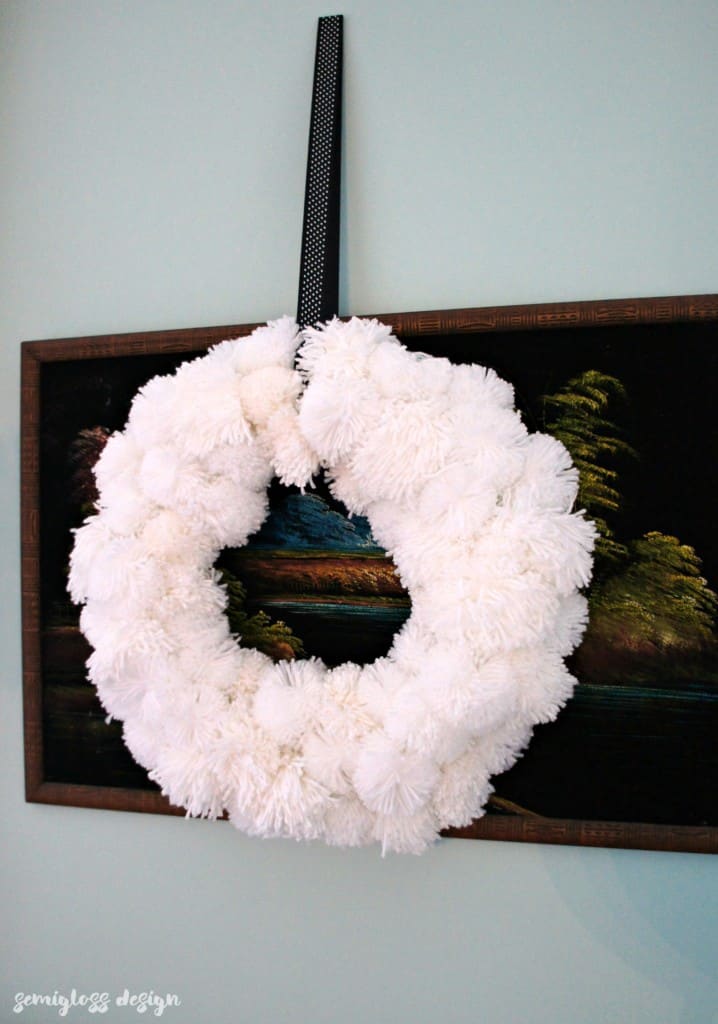 And lastly, more pom poms in the dining room. A white snowball pom pom wreath hangs over a velvet painting in the dining room. This wreath was well worth the several hours of pom pom making.
Happy Holidays!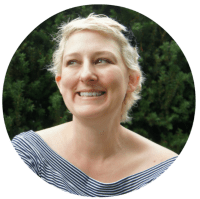 Emy is a vintage obsessed mama of 2 DIYer who loves sharing affordable solutions for common home problems. You don't need a giant budget to create a lovely home. Read more…