How to Make Dark Rooms Look Brighter With Paint
Learn how to choose paint colors for dark rooms to make them look brighter! You might also be interested in how I picked the perfect white paint for a dark room!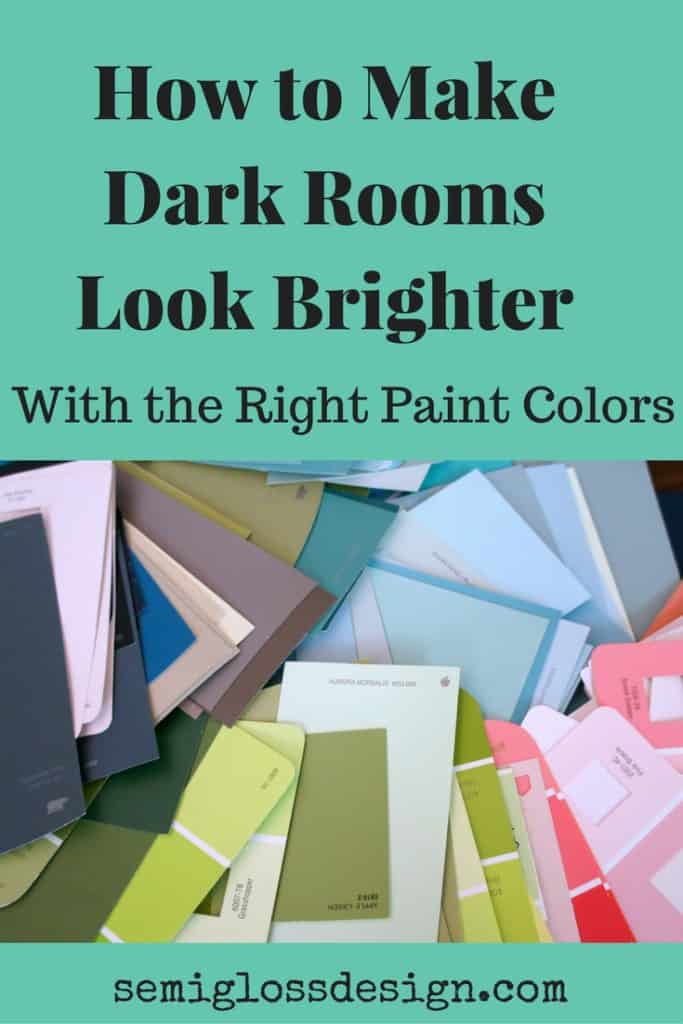 This post contains affiliate links. By purchasing an item through an affiliate link, I earn a small commission at no extra cost to you. As an Amazon Associate I earn from qualifying purchases.
You know how sometimes you get on Pinterest to search for a specific subject and before you know it, three hours have passed and you're looking at completely unrelated information?
That's exactly how I ran across an article about choosing paint colors for dark rooms. This article blew my mind.
I've been painting rooms for a while and I consider myself pretty knowledgeable about paint and choosing paint colors. I know all about colors leaning towards green or red. I know that not all whites are the same. I know all about color theory.
However, my current house gives me trouble and I've never been able to figure out why until now. Now that I know, I want to scream it from the roof tops: this is how to choose paint colors for dark rooms!!!
I live in the forest, surrounded by trees. We have pockets of sunshine, but for the most part, we have a lot of shade. This is lovely in the summer when our house is 10-15 degrees cooler than everywhere else, but it sucks for picking out paint colors.
This whole time, I have been thinking that the green of the trees was reflecting weird and making the paint colors look dark.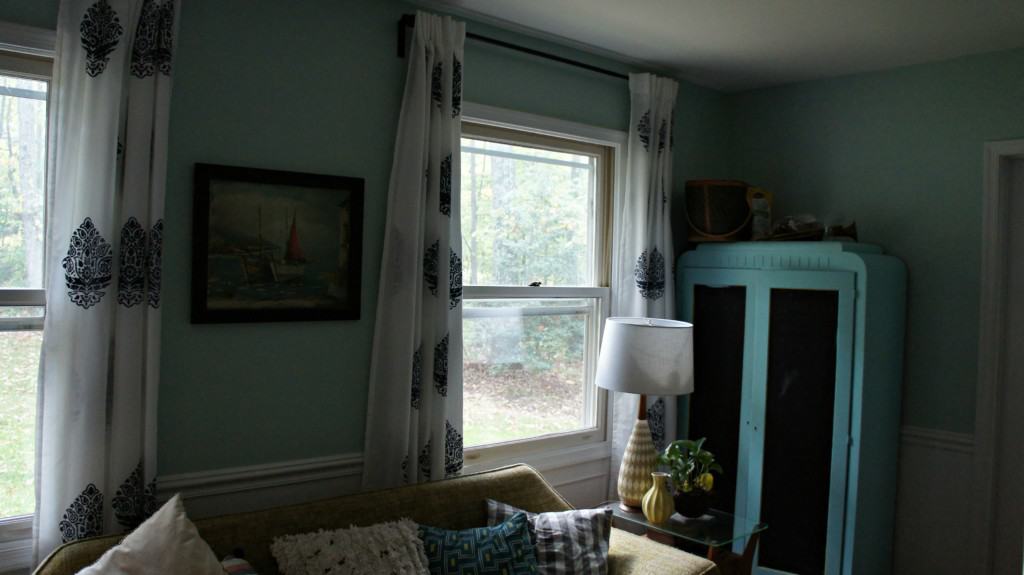 You're probably thinking duh! Paint the rooms a lighter color. But, the first floor of my house is painted in Benjamin Moore Galt Blue and Wickham Gray. They're both very light colors that I would describe as pastels. So why do they suck up so much light?
This post by Kylie M. Interiors shed a lot of light on the subject (pun intended!) Kylie's post was the first that I had ever read that mentioned LRV.
What is LRV?
LRV means light reflection value and refers to how much light is reflected. The scale is from 0-100 with 0 being dark and 100 being bright. She recommends colors with an LRV of above 65. I think for my house, I need at least 70.
Without even looking it up, I knew that my beloved Galt Blue was lower than that. It's barely lower, but it does make a difference.
Wickham gray on the other hand has an LRV of 68, which is pretty impressive for a gray. Gray is made from white and black, so most grays have low LRVs.
In other words, just because a color is a pastel, doesn't mean that it will make your house feel brighter!
What Color Reflects the Most Light?
Technically, white reflects the most light. But all whites are not equally reflective. 
Choosing the Best Paint Colors for Dark Rooms
I have a lot of rooms to repaint in the next few months, so I spread out my collection of paint chips. I collect these like normal people collect pottery (except I collect that too.)
All of the major brands are represented here, but only the Sherwin Williams Paints from Lowes have the LRV clearly listed on the back. I knew there was a reason that I loved that line.
Choosing a paint color with a high LRV can help make a dark room look brighter.
Here you can see how low the Navy blues are.
Naval has an LRV of 4, which means is sucks up all of the light in the room. I have this color in my basement.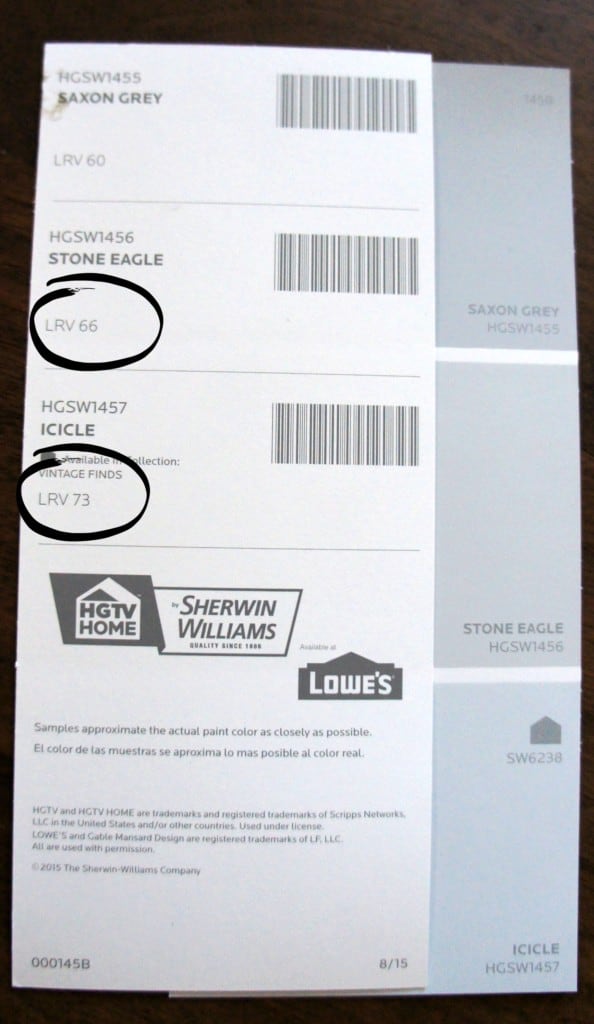 Here are some light grays.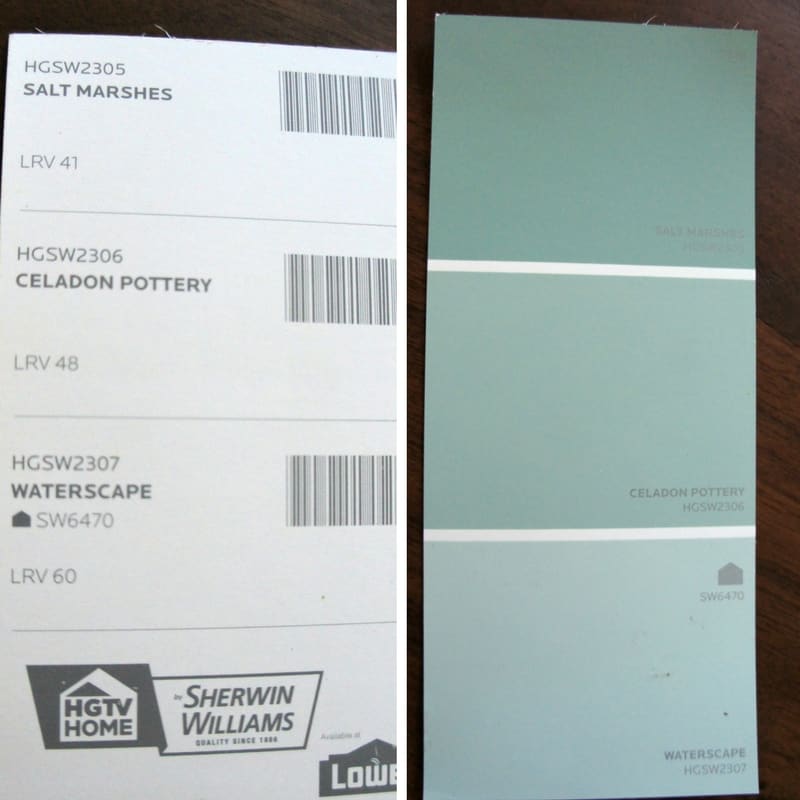 And some aquas, which are all too dark. These are just colors that I already had in my stash of paint chips. It looks like I'll be collecting a few more.
I found this information incredibly helpful and I thought other people might too. Choosing paint colors just got a little easier for those of us who have small, dark rooms.
Check out this post about how to choose white paint!
Other Ways to Brighten a Room without Paint
Mirrors places across from windows or light sources
Light colored decor like rugs and curtains
Shiny surfaces to reflect light
Add more lighting. This can be complex light adding a new light fixture or it can be as simple as changing out the bulbs. I really like these daylight LED bulbs for really dark spaces. (In tiny spaces, they're a bit overwhelming, but they're perfect in a basement.)
Declutter. Sometimes removing stuff has the ability to make a room feel bother larger and brighter
You might also like:
Pin for Later!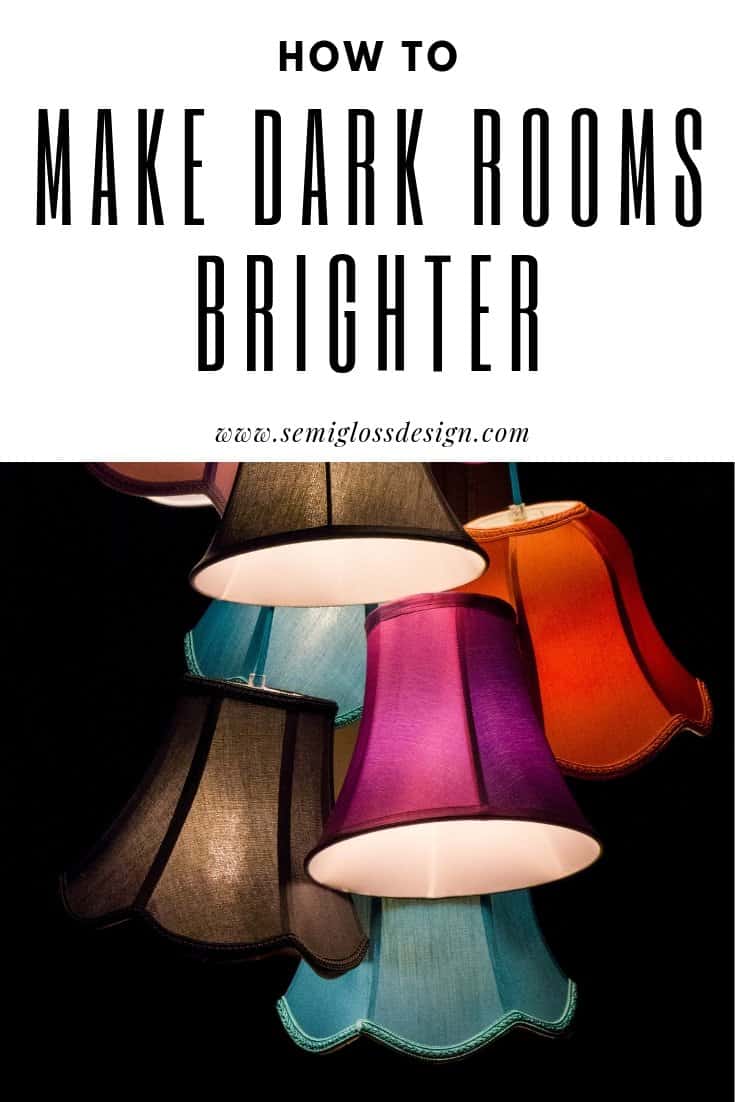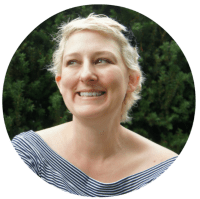 Emy is a vintage obsessed mama of 2 DIYer who loves sharing affordable solutions for common home problems. You don't need a giant budget to create a lovely home. Read more…