Printable Spring Maintenance Checklist
Get a printable spring maintenance checklist for your home. Stay on top of these housekeeping tasks with this handy list.
You might also like this spring cleaning checklist.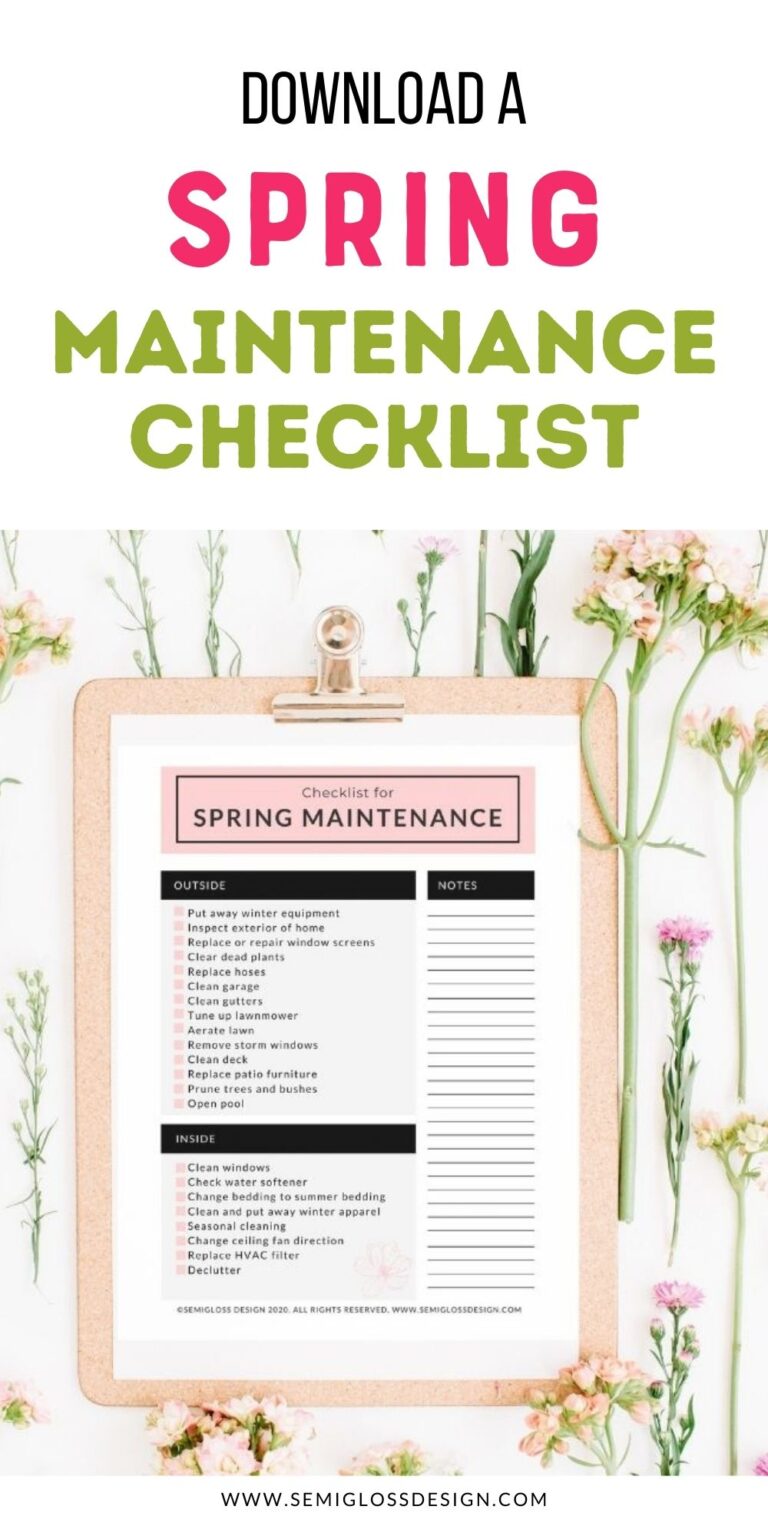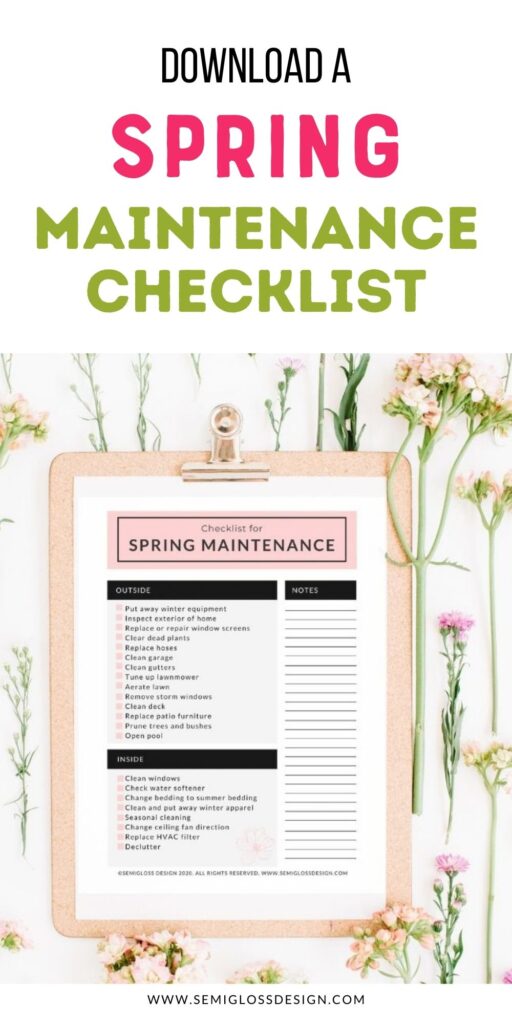 This post contains affiliate links. By purchasing an item through an affiliate link, I earn a small commission at no extra cost to you. As an Amazon Associate I earn from qualifying purchases.
Spring Home Maintenance Tasks
After a long, cold winter, spring is my favorite time of year. I love cleaning the house out to get ready for the warmer months.
Outside Tasks
Put Away Winter Equipment. Put away the snow shovels and sled. Clean them if necessary and make note of what needs to be replaced.
Inspect Exterior of Home. Check for damage to your roof, siding, and gutters.
Replace or Repair Window Screens. If you remove window screens during the winter, now is the time to put them back on. It's also the perfect time to repair screens if necessary.
Clear Dead Plants. If you didn't trim back plants from last year, this is also the time to clean those up. Hostas get particularly ugly.
Replace Hoses. Check your hoses and sprayers to see if they need to be repaired.
Clean Garage. I love starting the season with a clean garage that is ready for DIY projects! Now is the perfect time to get rid of all of those extra Amazon boxes and clutter.
Clean Gutters. Make sure your gutters are clean and can handle those spring showers.
Tune-up Lawnmower. Maintain your lawnmower and make sure the blade is sharp. Maintain other lawn equipment as well.
Aerate Lawn. Get your lawn looking beautiful by aerating, seeding, and fertilizing.
Remove Storm Windows. If possible, remove your storm windows and store them.
Clean Deck. Get ready for outdoor living with a clean deck. This might mean a quick sweep or it might mean pressure washing the surface.
Replace Patio Furniture. Bring your patio furniture back out and replace the cushions. Warm weather is on its way!
Prune Trees and Bushes. Now is the time to prune back bushes and trees.
Open the Pool. If you have a pool, now is the time to get it open for the summer.
Indoor Tasks
Clean Windows. Bring in as much natural light as possible with clean windows.
Check Water Softener. If you have a water softener, now is the time to check the salt levels.
Change Bedding. This is my favorite task! Change your winter bedding to crisp cotton for warmer months.
Clean and Put Away Winter Apparel. Store winter clothing until next year. Bring out the swimsuits and summer gear.
Seasonal Cleaning. I love starting each season with a deep cleaning session where I pull out all the furniture and vacuum under it. (I have a post on deep cleaning your house that you might like.)
Change Ceiling Fan Direction. If you changed your ceiling fan direction in the winter, be sure to change it back. This is also a good time to clean the blades.
Replace HVAC Filter. Changing your HVAC filter can improve your air quality, so make sure that you keep up with that.
Test Smoke Detector and Change Batteries. Make sure that your smoke detector and CO2 detectors are working.
Declutter. Spring is a great time to declutter your home. Grab some boxes and bags and get rid of all of the excess stuff that is mentally weighing you down.
(I also have a post on decluttering using the KonMari method that you might like.)
Download a Spring Maintenance Checklist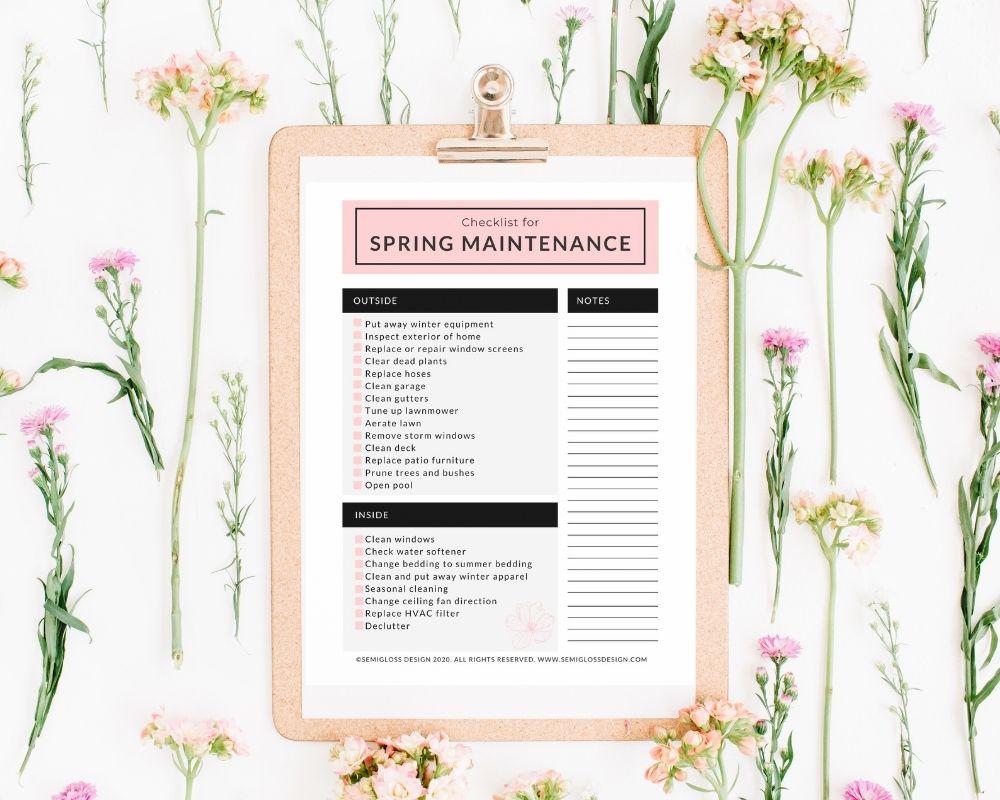 All downloads are for personal use only. Please do not redistribute or sell files.
You will receive a 1-page printable PDF with spring maintenance tasks for your home.
You might also like:
Pin for Later!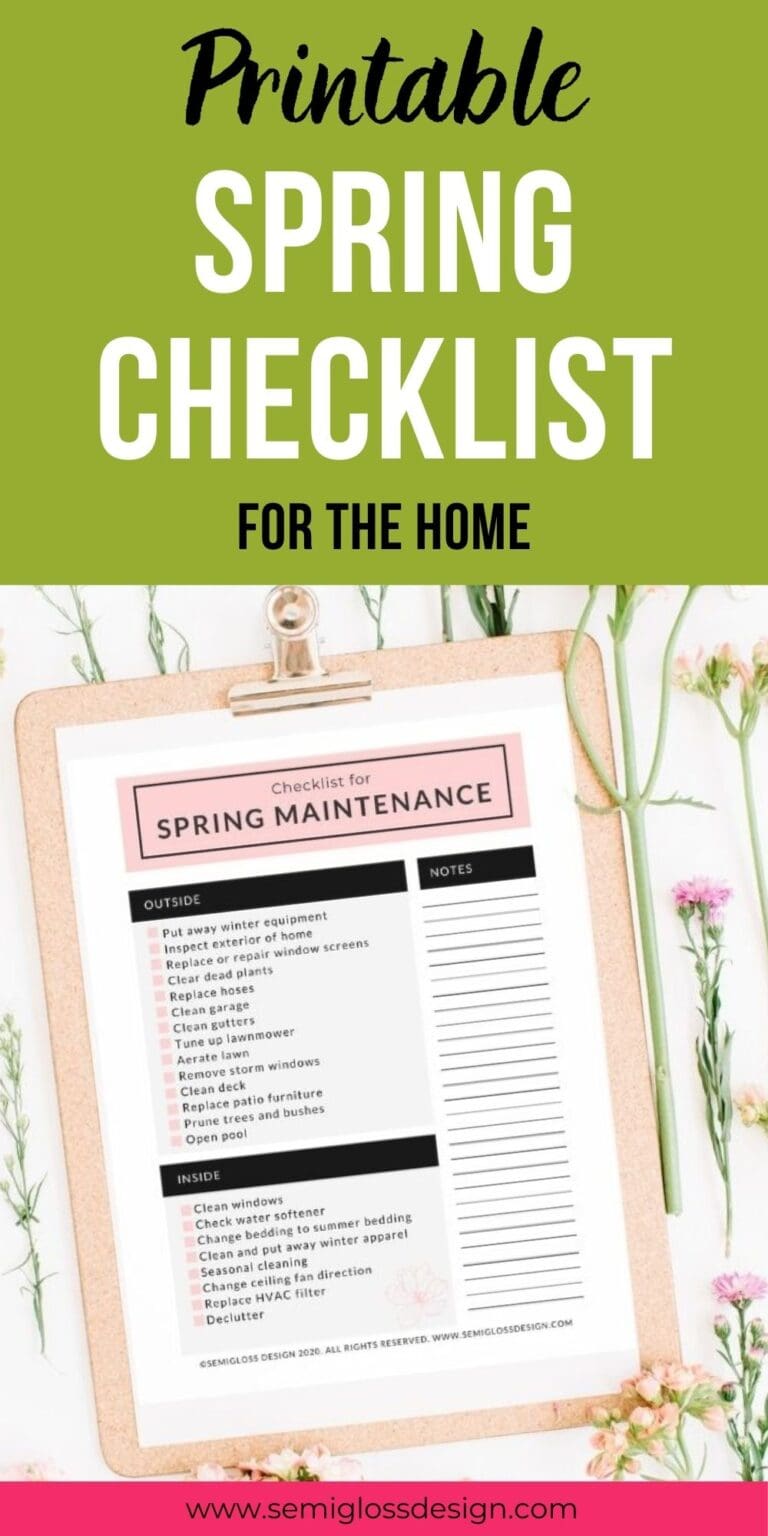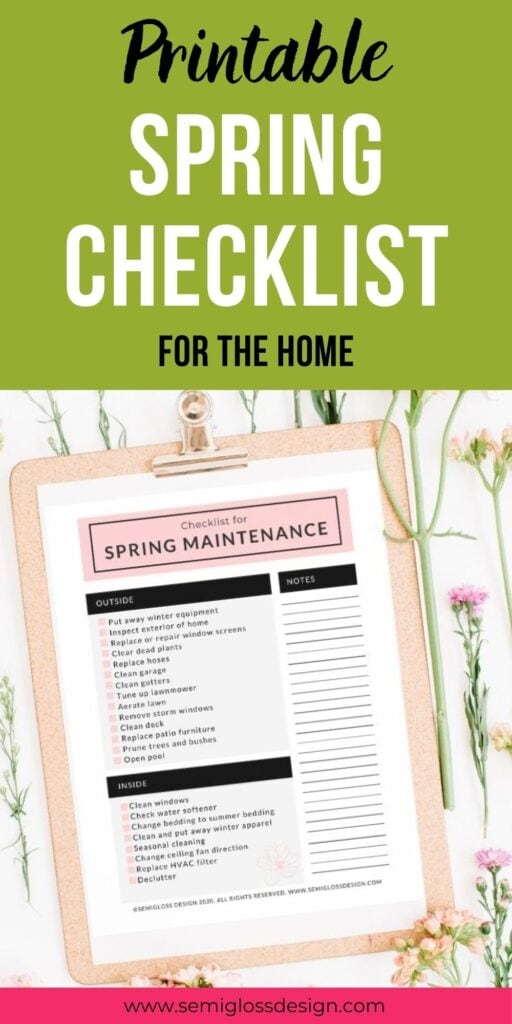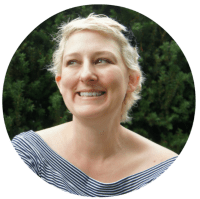 Emy is a vintage obsessed mama of 2 DIYer who loves sharing affordable solutions for common home problems. You don't need a giant budget to create a lovely home. Read more…